By Cindy Tan, on December 13, 2019
Best Things to Do in Venice: 12 Hours on Foot
Venice is one of the world's most romanticised cities. Like Paris, it's a lovers' destination meant for romantic getaways, but since I was already in Italy, I decided to travel to Venice solo.
I took a train from Florence to Venice, arriving at Venezia Santa Lucia station. I planned to spend only one night in the city. Accommodation in Venice can be pricey, but there are a couple of affordable options right in San Marco, such as the Casa Dolce Venezia Guesthouse.
While 118 small islands separated by canals, linked by more than 400 bridges make up Venice, it is actually very small. You can cover the entire city on foot in 12 hours. Luckily for me, I had friends who lived in close to Venice and they came to meet me and showed me around the city.
Enjoying an Authentic Venetian Meal

Our first stop was lunch. My friend ordered me this traditional Venetian dish of cuttlefish in squid ink, served with polenta. The natural umami from the squid ink and squid paired with the plain polenta made for a good balance of flavours. It's a simple dish that highlights the ingredients used, without too much seasoning or contrasting flavours fighting for attention. Unfortunately, I forgot where we had it, but since it's a popular Venetian dish, it can probably be found in any restaurant in Venice.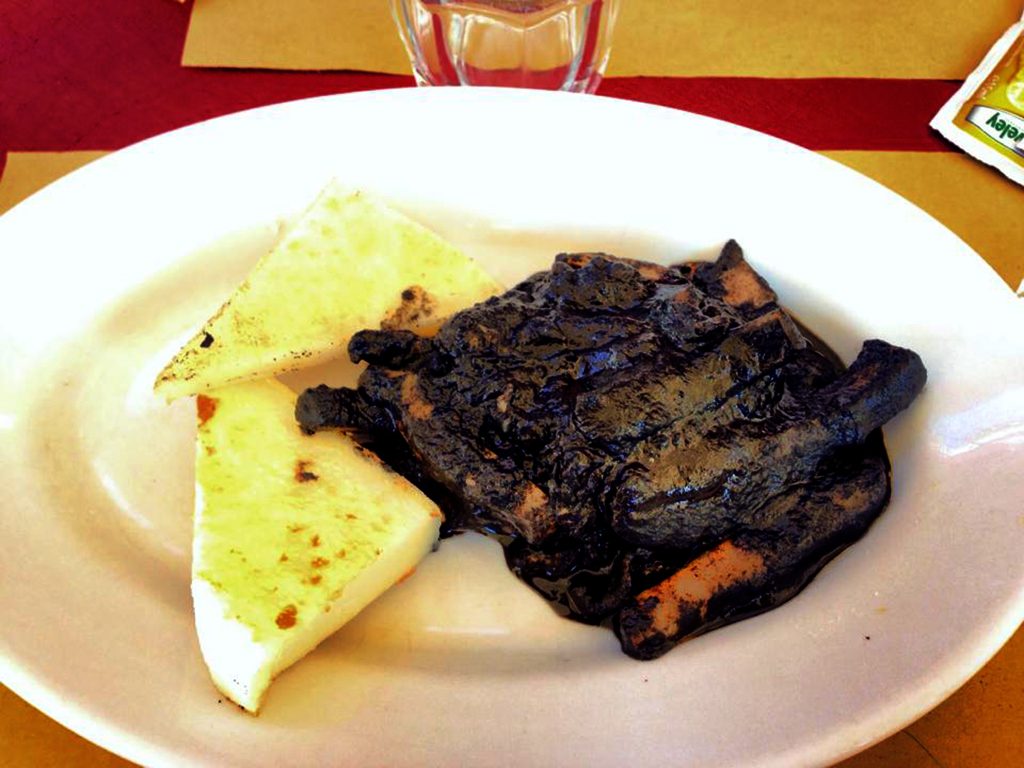 What's a trip to Italy without a post-meal gelato? We went to Grom, and I ordered a deliciously creamy hazelnut and chocolate gelato, topped with whipped cream. While whipped cream topping is what Grom is famous for, customers can choose to have their gelato with or without it.
Address: Campo San Barnaba, 2761, 30123 Venezia VE, Italy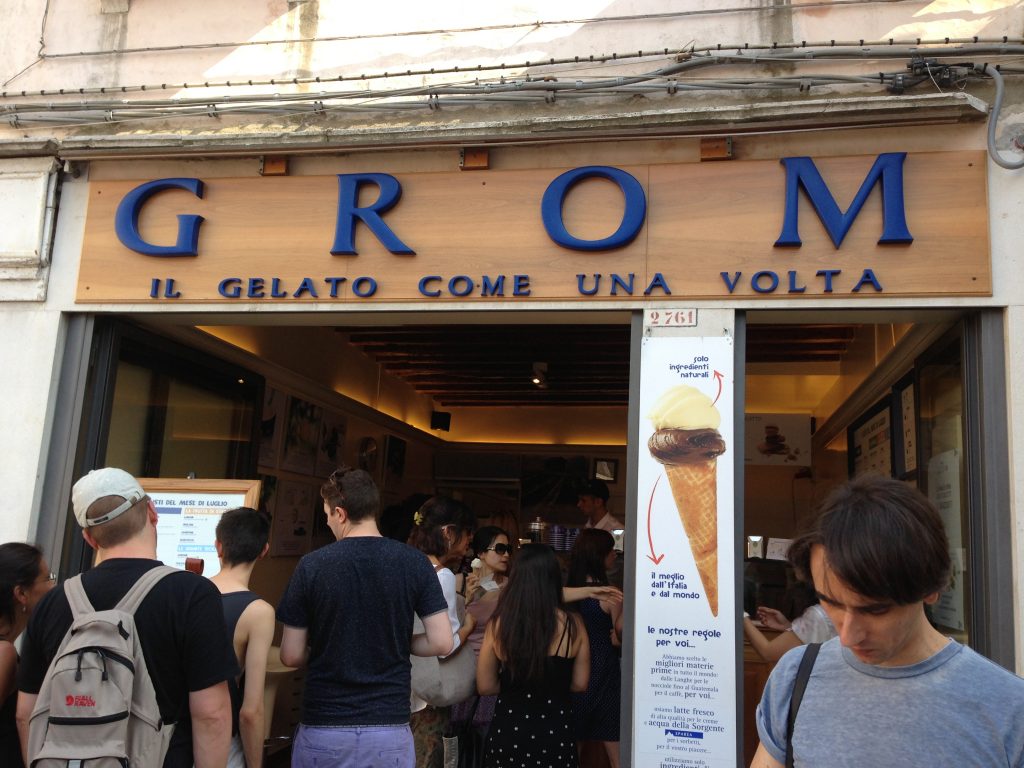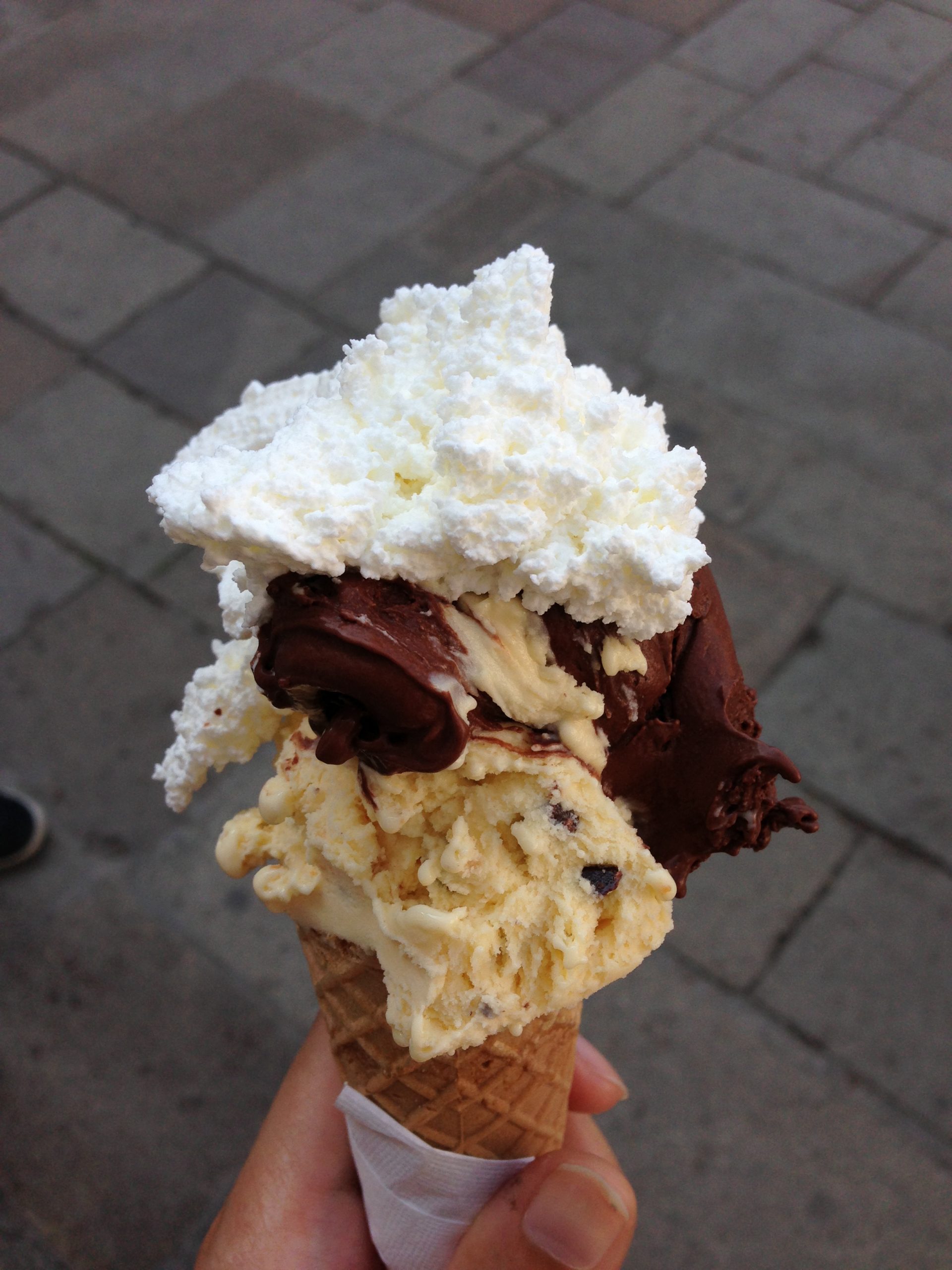 Appreciating Venice's Sights and Sounds

As we enjoyed our gelato, we walked to Piazza San Marco, the main public square of Venice. Standing tall in the corner is the bell tower of St. Mark's Basilica. The clock tower sits on the north end of the square.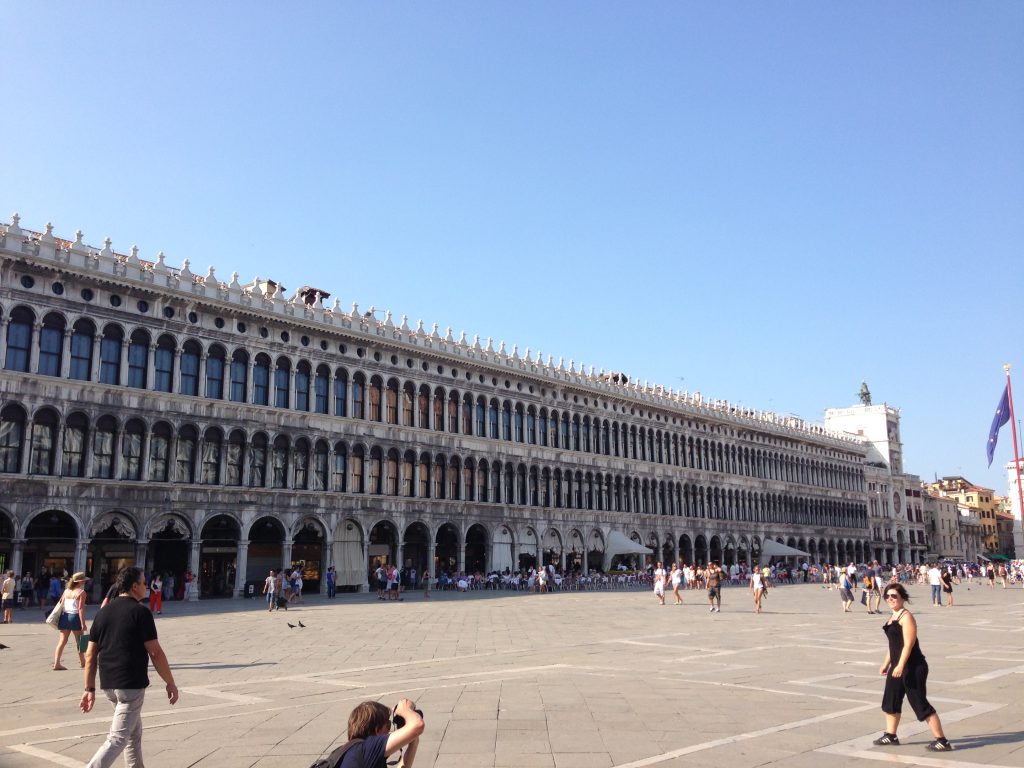 Procuratie Vecchie sits on the left of the square. Built in the 16th century, they used to be the homes and offices of state officers in the early Republic of Venice. Cafes and restaurants now line the arcade.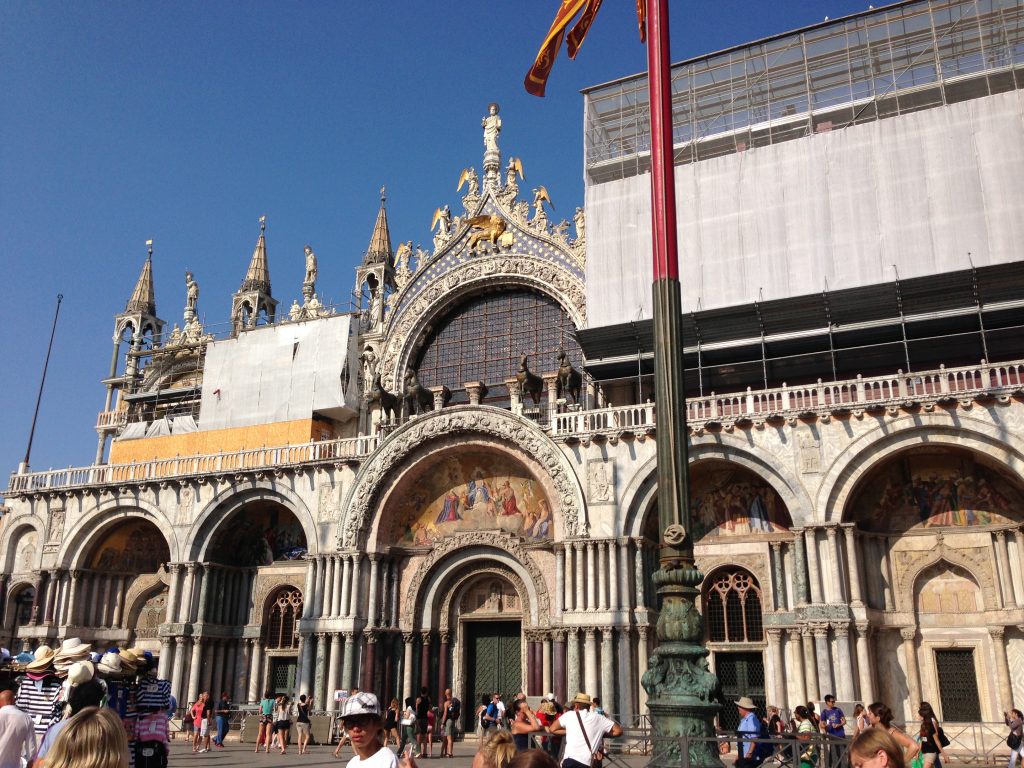 St. Mark's Basilica lies on the east. It dates back to the 10th century and is one of the best examples of Italo-Byzantine architecture. Its intricate, opulent design with gold mosaics was a symbol of Venetian wealth and power. The church is unique in its blend of Byzantine and Islamic elements.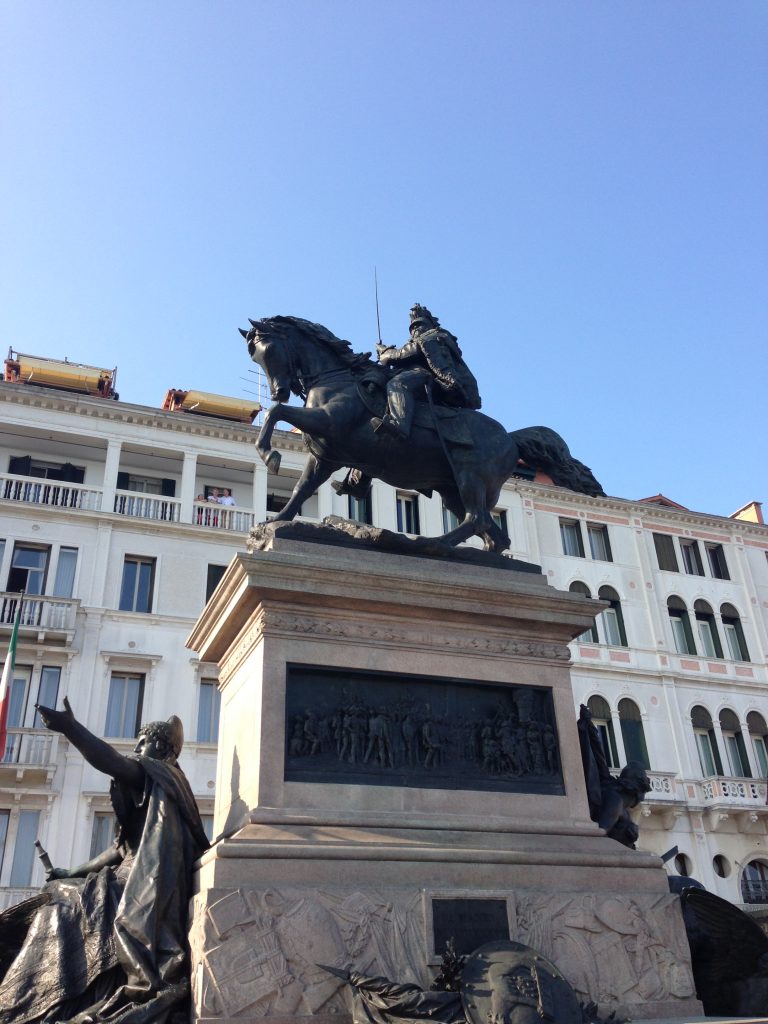 This is a statue of Victor Emmanuel II, the first king of unified Italy. Founded as a safe haven for those fleeing mainland Europe after the collapse of the Roman empire, Venice was a republic between the 7th century and 18th century. Austrian and French forces pillaged the republic and Napoleon invaded it. It was then split into an Austrian Venetian state and a French client state at the same time. Venice only became part of unified Italy in the 19th century.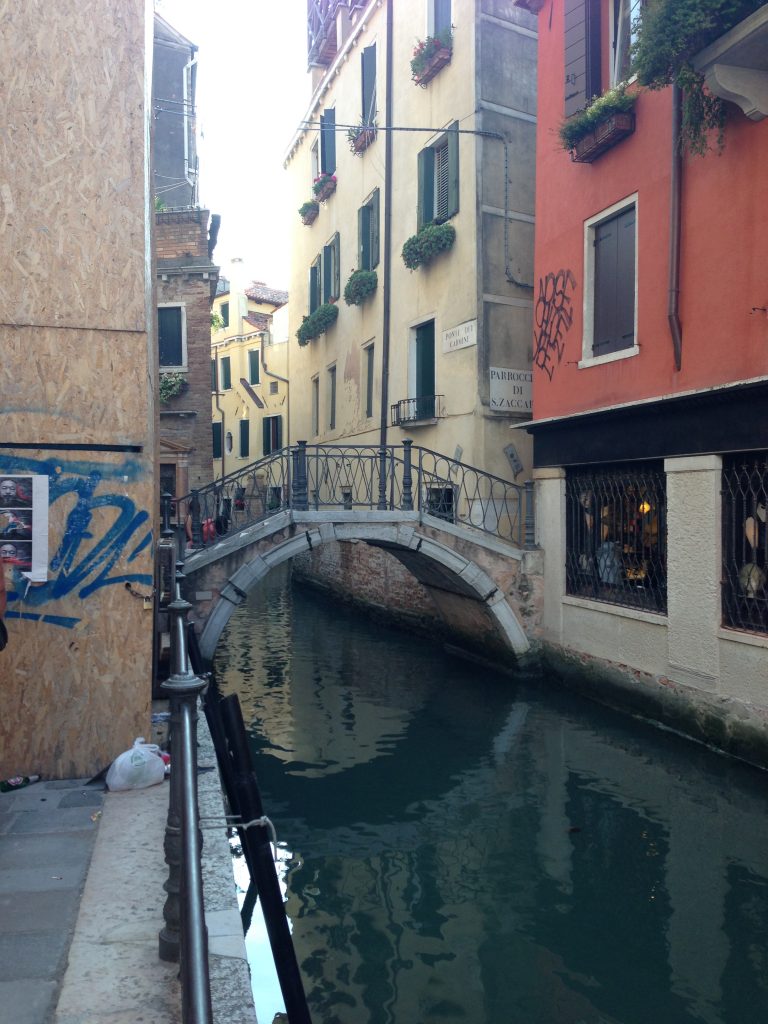 Leaving Piazza San Marco, we walked past this canal in Castello, a neighbourhood bordering St. Mark's Square, dotted with luxury hotels, casual bars, shops and eateries.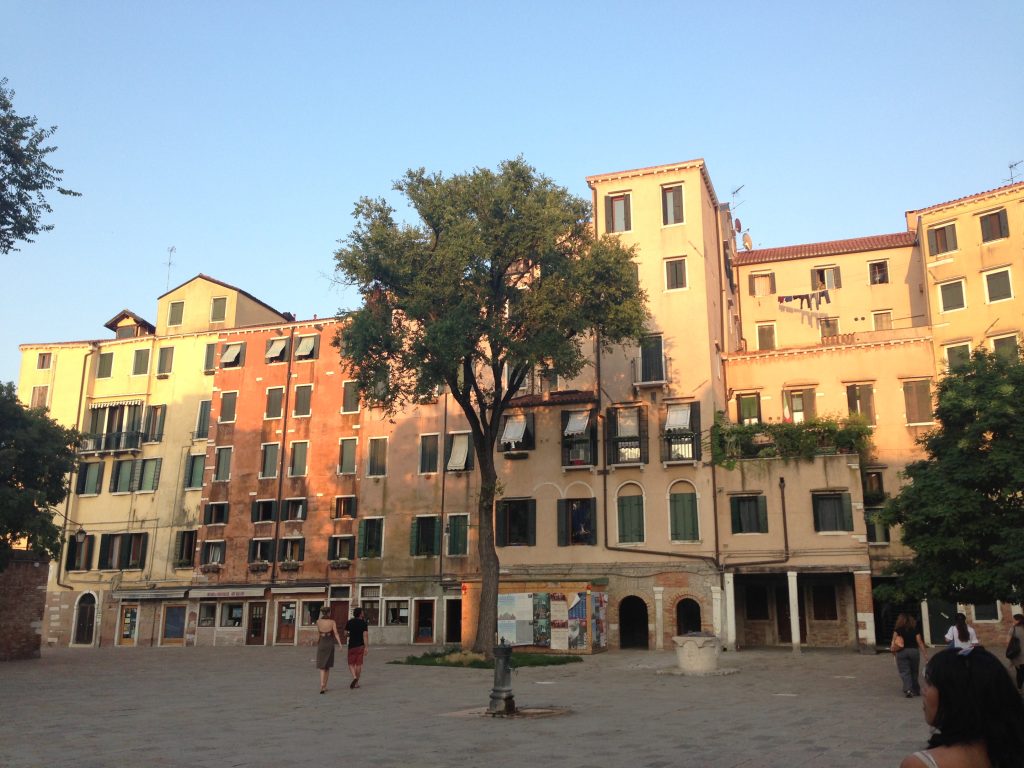 We took a slow stroll to Cannaregio, the Jewish ghetto, marked by its 6-storey buildings, taller than most in Venice. The city's Jewish population was forced to live here from the 16th to 18th century.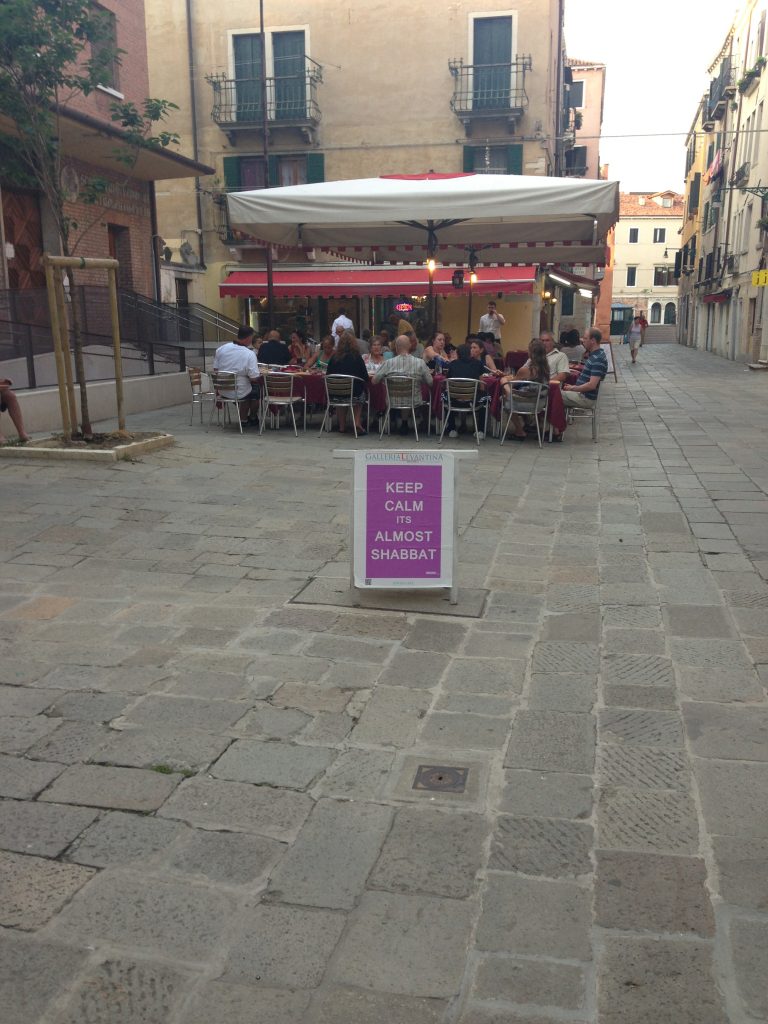 With the arrival of Napoleon in 1797, the ghetto disbanded. Jews were free to live wherever they wanted. Today, the Jewish ghetto still remains the centre of Venice's Jewish community. A small Jewish population of about 500 still live in Cannaregio.
The Cannaregio Canal was once the main route into Mestre, the centre and most populated area of Venice. Most tourists cross the Grand Canal into the city centre, but the Cannaregio Canal is a less crowded alternative path.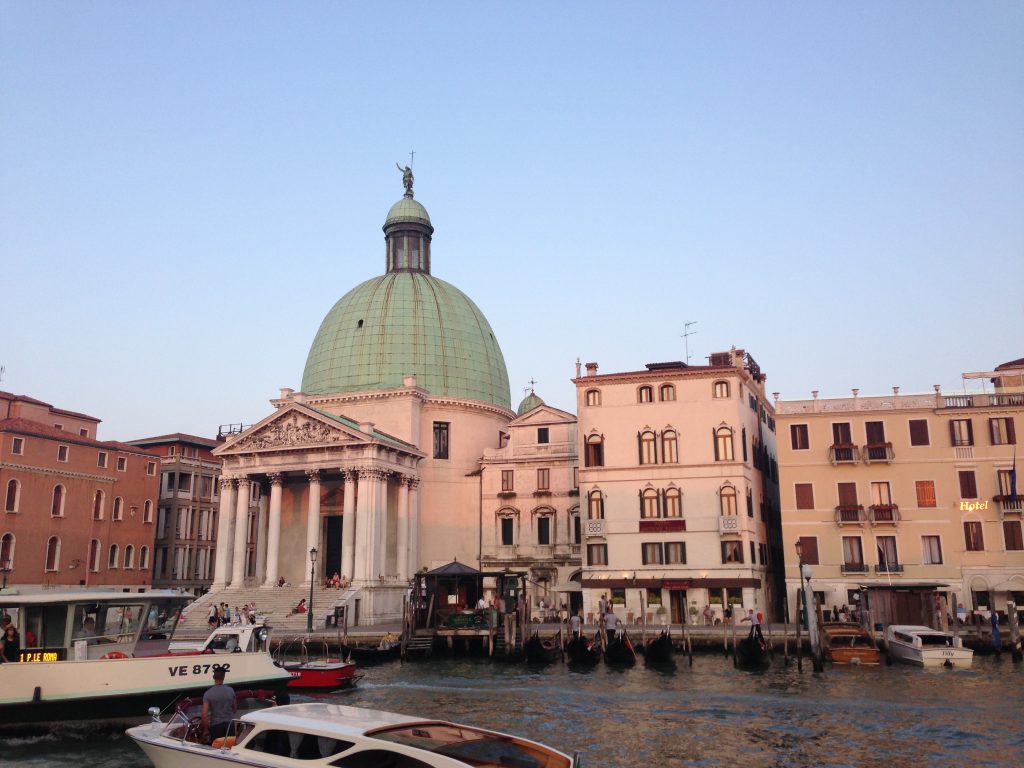 The Santa Maria Della Salute stands between the Grand Canal and the Giudecca Canal. The Baroque-style church was built in dedication to Our Lady of Health/Virgin Mary, following a devastating outbreak of the plague in 1630. The dome of the Salute is now an important part of the Venetian skyline.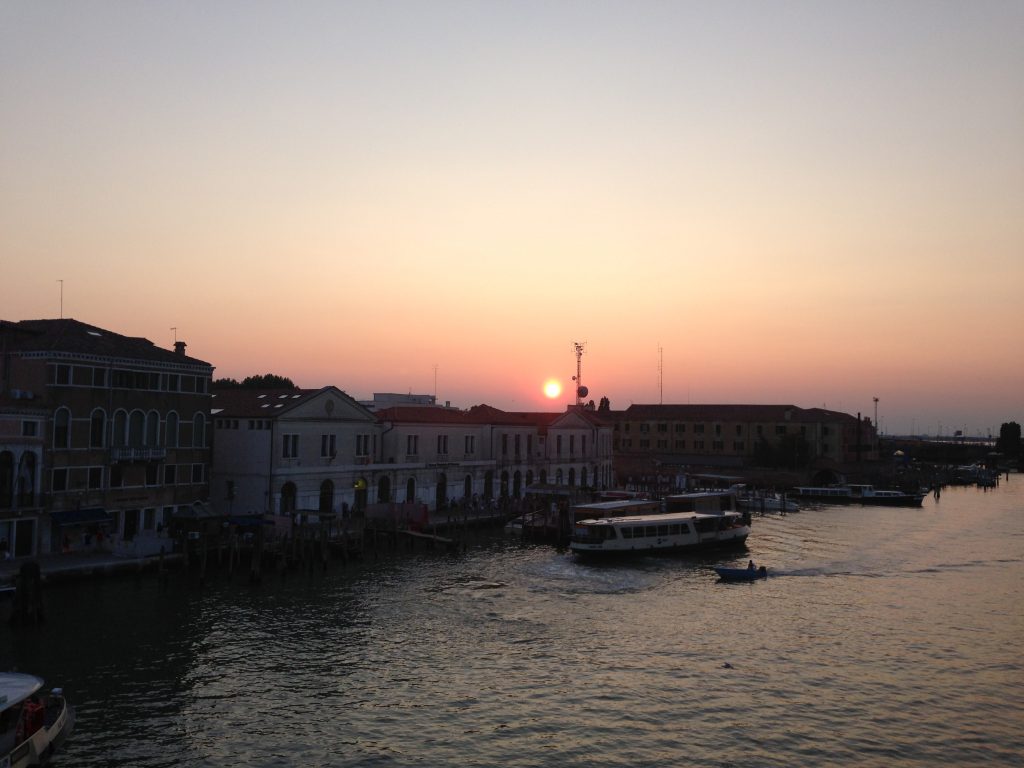 After a few hours of walking, we stood on top of a bridge above the Grand Canal to watch as the sun sets, painting the sky in hues of pastel orange and blue.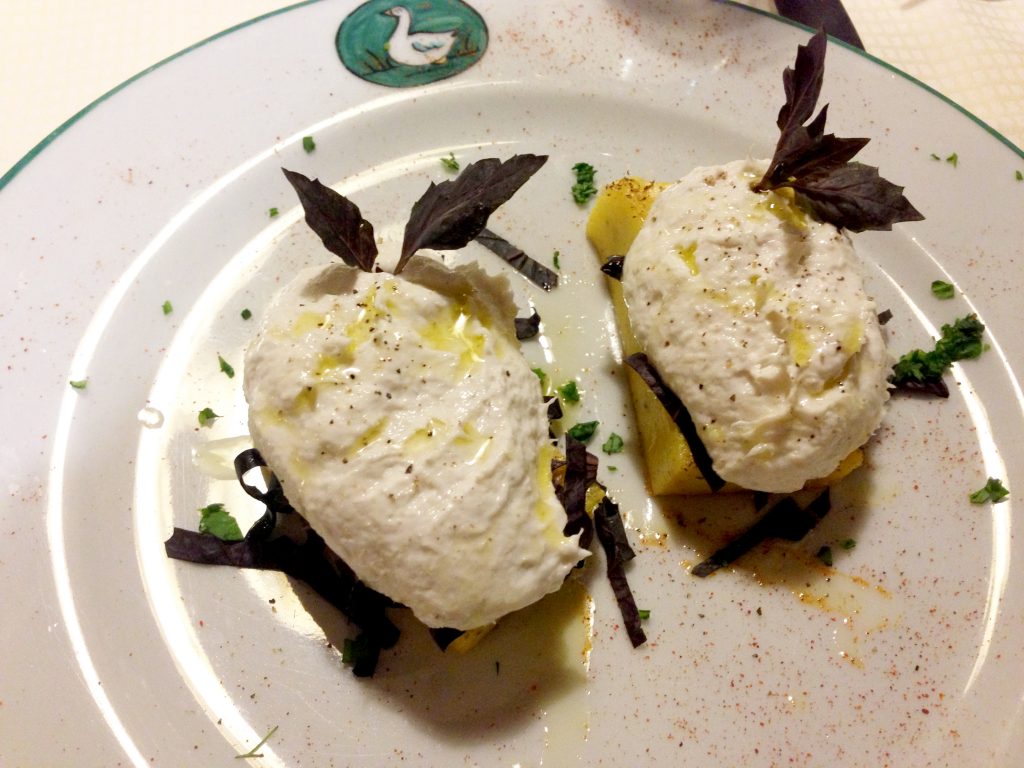 For dinner, my friends drove us to a nearby city called Treviso, 30 km north of Venice. This is Baccalà Mantecato, Creamed Cod served with Polenta. The cod is cooked in cream with extra virgin olive oil, garlic and parsley and whipped to a mousse-like consistency. You don't need to go to Treviso for this dish though. Best paired with a glass of Prosecco, you can find this classic Venetian dish in any restaurant in Venice.
Due to the small size of Venice, a day for me was sufficient time to see its main attractions. But for those who want a more relaxed trip chilling in bars, restaurants and cafes, and cruising down the canals in a gondola, perhaps allow yourself a longer stay.