By April Chung, on June 1, 2019
Stop to Smell the Flowers in Cote D'Azur
Surrounded by the calmest, blue waters, Cote D'Azur – also known as the French Riviera – sits quaintly by the southern side of France. Winding through the cobblestone paths throughout Cote D'Azur, you'll experience charm at every turn and emerge upon treasures by the sea, warm Mediterranean culture and lovely food fresh from the sea.
Best Places to Visit in Cote D'Azur
Alpes Maritimes Beach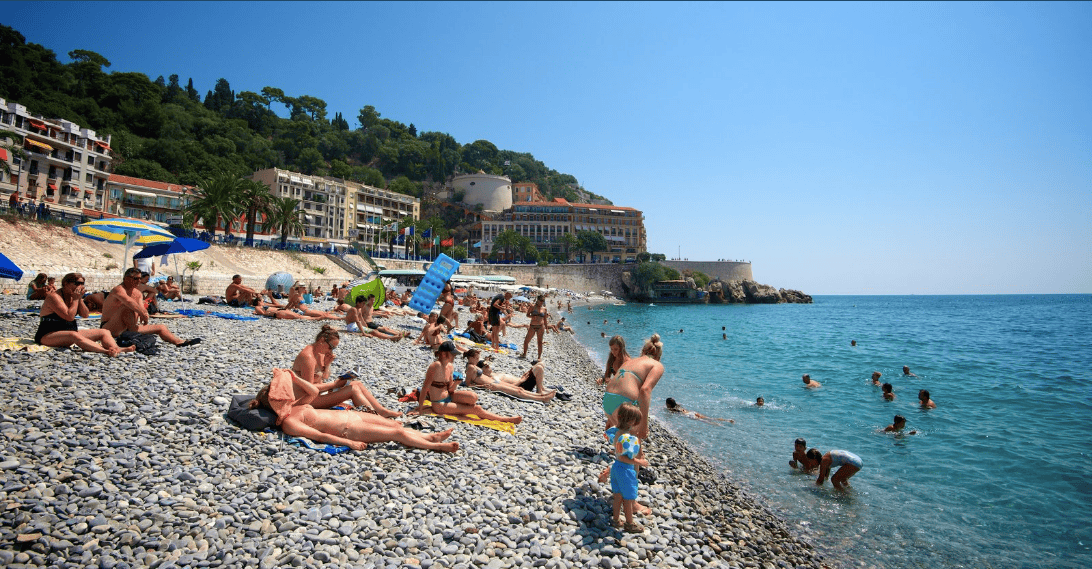 There is no limit to the options when it comes to Cote D'Azur beaches.
In the daytime, the waters of the Alpes Maritimes sparkle under the bright sunlight, sluicing carefully between pearlescent pebbles. This makes it a perfect place to take a stroll. Residences, museums, and restaurants are scattered along the beach's five-kilometre stretch, giving you plenty of options for Cote D'Azur activities here.
Pampelonne Beach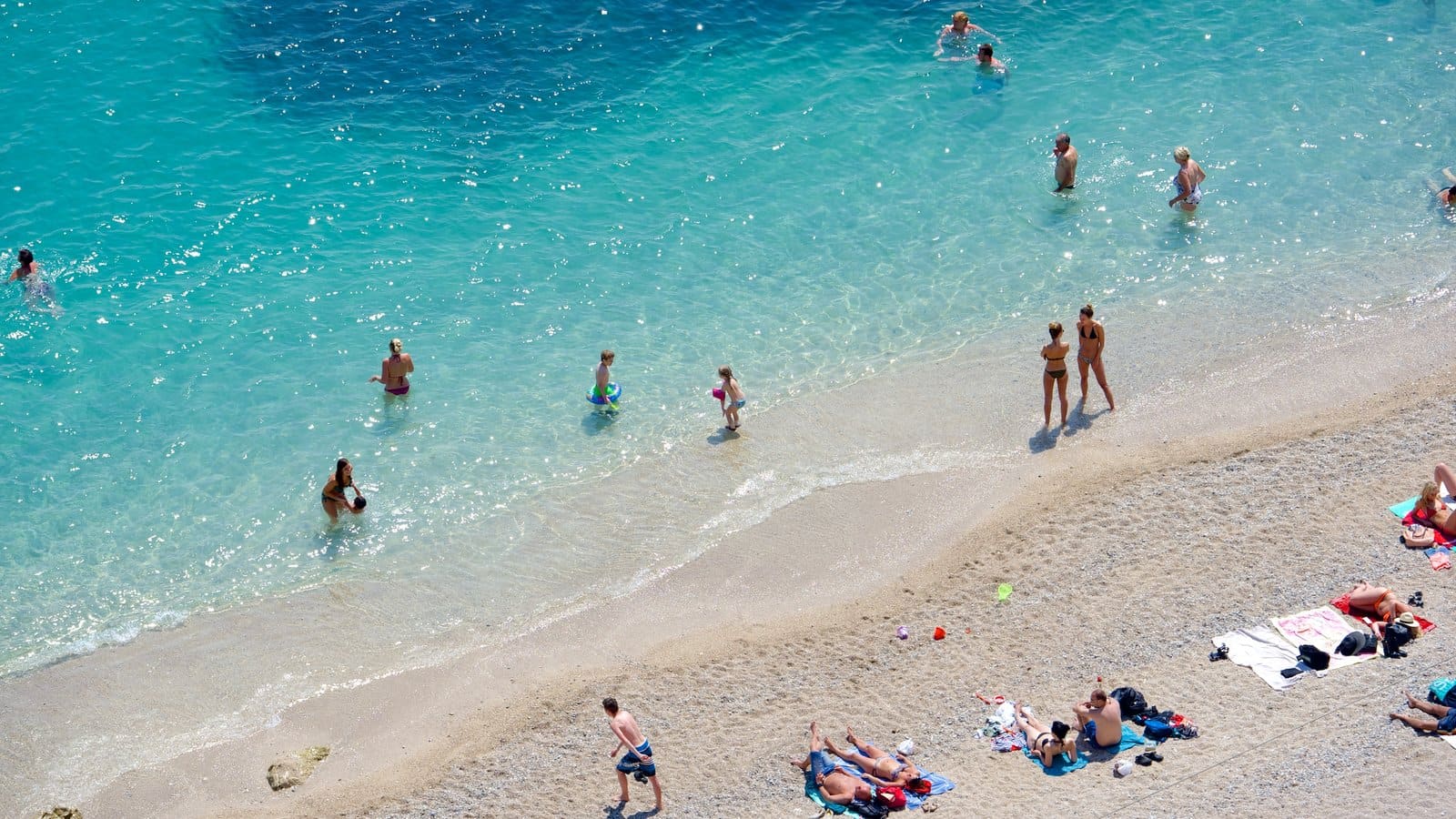 A trendier option, Pampelonne, comes with plenty of warm sand and sunbathing lounge chairs. The most popular beach in the French Riviera, Pampelonne Beach brims with excitement, yet there are still pockets of spaces for you to lie down for a good sunbathing sesh.
City of Nice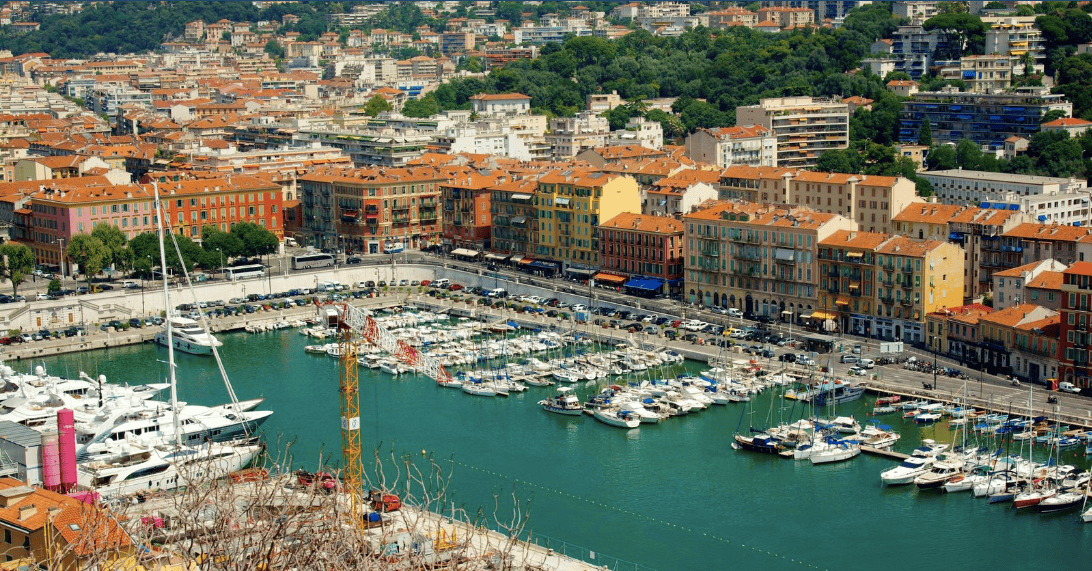 Should you choose to visit the French Riviera during the wintry seasons, the seaport city Nice is the best place to go. The city is warmer due to its proximity to the sea. Despite being the capital of the French Riviera, Nice continues to display majestic history and glorious ruins in her architecture, busy harbour, and museums.
From February 16 to 28, the annual Nice Carnival takes place. The nearly two-week-long festival attracts millions from around the world, celebrating art across multiple forms. It is one of the biggest carnivals in the world, consisting of extravagant parades that never seem to end.
The Lavender Roads

The Lavender Roads /  @bonvoyageceline / Instagram
One cannot talk about Côte d'Azur holidays without mentioning the mesmerising lavender fields of Provence. The beautiful deep purple flowers are at their loveliest in early July, when the air is dancing between warm and cool, and the smell of spring is enhanced by the scent of the blossoms.
Harvest begins around mid-July, but before that, The Lavender Routes take you round an exceptional region of Provence. Most travellers choose to cycle or hitch a ride on a motorcycle to absorb the laid-back pace while soaking in the cityscape. This may sound a bit tiring but is well worth it. There are plenty of places to visit, and at least 40 residences.
Peillon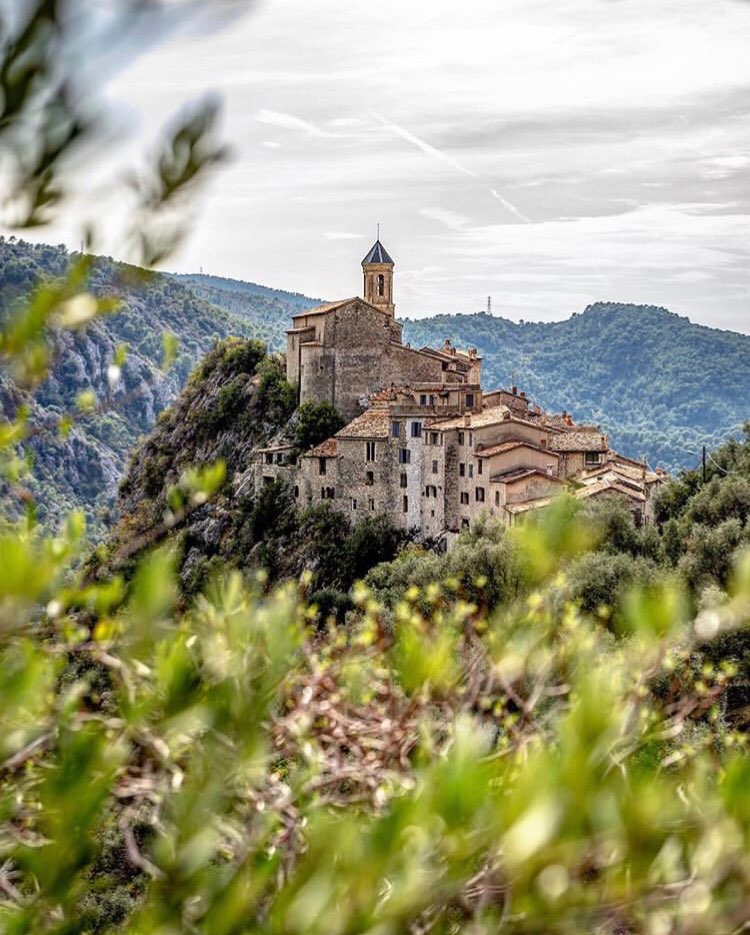 Peillon Village / @barelligraphy / Instagram
If you want a truly authentic experience, those interested in immersing themselves in local life are more than welcome in Peillon. The fortified village sits atop the mountains of Alpes-Maritimes, near the lavender fields. The winding stone pathways and steep stairs leading to secret passageways make it a wonder to explore.
Sitting at the highest point of the village is the Church of Transfiguration and Chapelle des Pénitents Blancs. It's another church, smaller, and mounts a beautiful wall displaying the 15th-century fresco by Jean Canavesio. It is an ancient form of quick watercolour painting done on wet plaster, allowing the pigment to penetrate the wall as it dries.
Peillon is free of gift shops and tourist-centred restaurants, so an authentic experience is guaranteed.
[tabs]
[tab title="Where to Stay" icon="entypo-suitcase"]
Where to Stay during your Trip
[button style='blue' icon="entypo-suitcase" url='https://www.expedia.com.sg/French-Riviera-Hotels.d6023326.Travel-Guide-Hotels' fullwidth='true'] Find Hotels in the French Riviera [/button]
[/tab]
[tab title="Let's Go!" icon="entypo-flight"]
[button icon="entypo-flight" url='https://www.expedia.com.sg/Cheap-Flights-To-French-Riviera.d6023326.Travel-Guide-Flights' fullwidth='true'] Flights to the French Riviera [/button]
[/tab]
[/tabs]
Must-try Food in Cote D'Azur

Pastis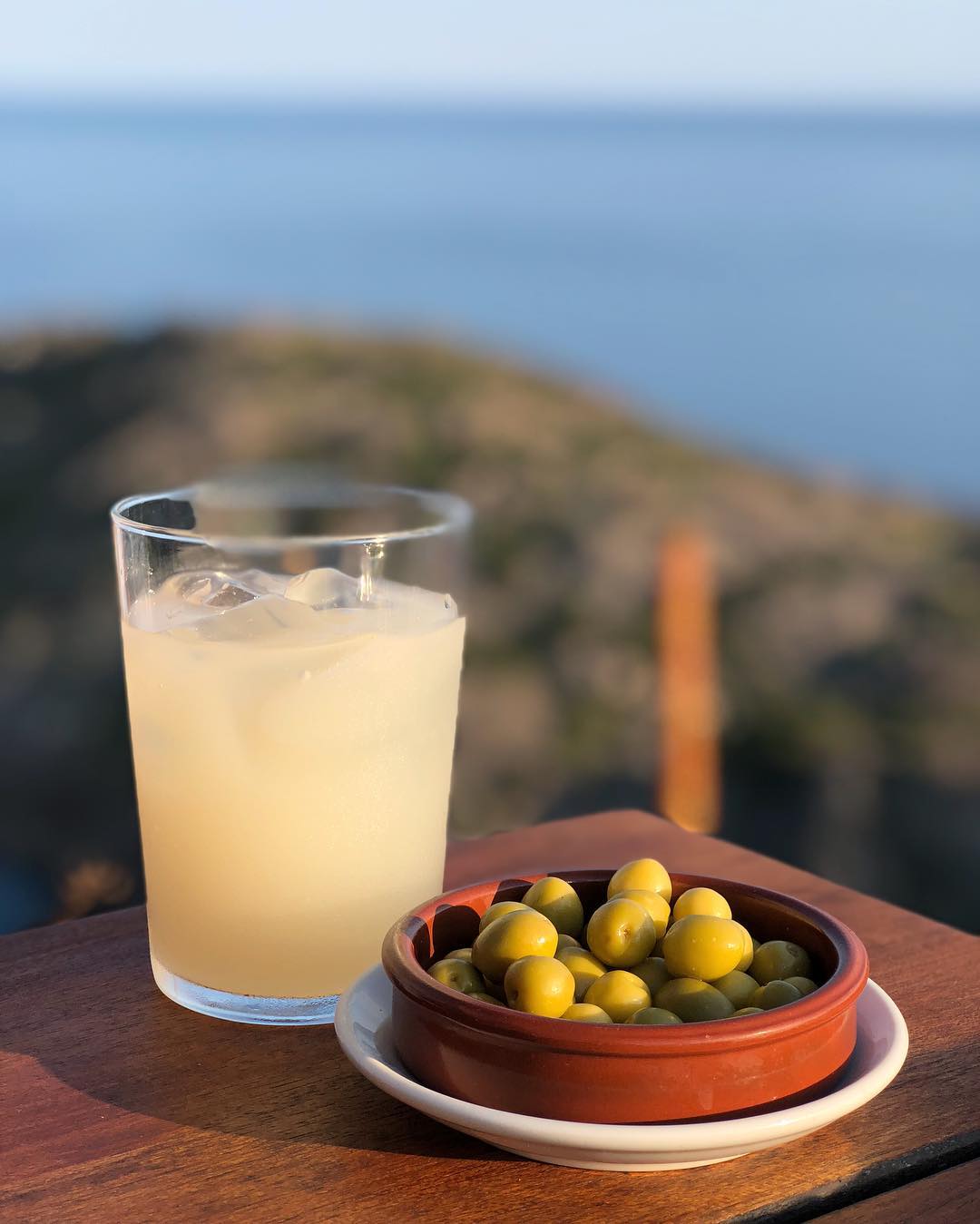 Pastis drink / @helleskitchen / Instagram
If there is one thing a traveller must not miss when visiting Cote D'Azur, it is to try pastis. The milky white anise-flavoured spirit has become so integral to French culture and cuisine that it is as important to the locals as the baguette.
Pastis' distinctive flavour releases during the mixing of water and Ricard (the alcoholic portion of the beverage). The ratio of water to Ricard is what makes the difference, so it is very important to place this experience in trustworthy hands. I recommend Le Carre, a bar serving vegetarian options to compliment the taste of this sacred beverage.
Ratatouille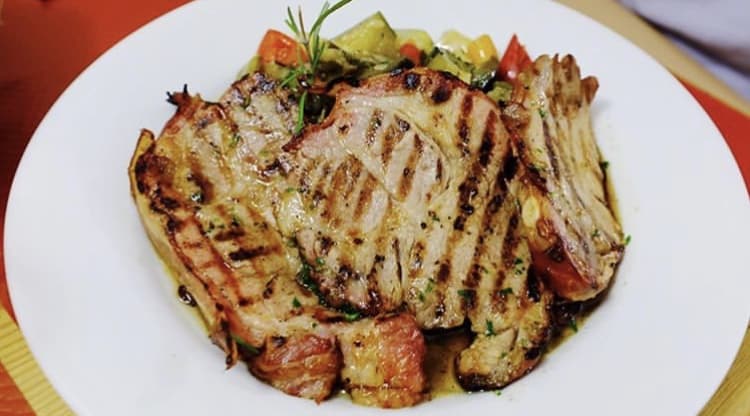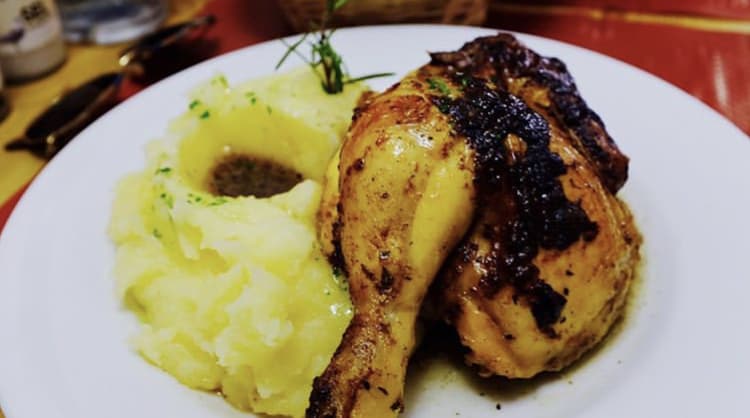 La Rossettisserie / @wenoms / Instagram
Forget Paris. Although it is the land of paradise for our favourite onscreen rodent Remy, the authentic ratatouille dish is best enjoyed in the French Riviera. After all, it is their most famous culinary export.
The vegetarian casserole dish is best served with a chunk of bread to mop up the leftover sauce, and the best place to do so would most definitely be La Rossettisserie in Nice. Alongside their crowd-pleasing ratatouille, they also serve a selection of meats. The ambience is very traditional, with cosy decor and a family-friendly environment.
A highly recommended vegan option would be Alounak Restaurant.
Best Places to Stay in Cote D'Azur

There is a wide variety of Cote D'Azur hotels and accommodations to choose from. Hotel Suisse situated in Nice boasts an incredible view of the sea. Free Wi-Fi and breakfast are available. They are adept at offering you the best experience you can hope to have in France. Furthermore, they are as convenient as they are grand, with public transport readily available just around the corner.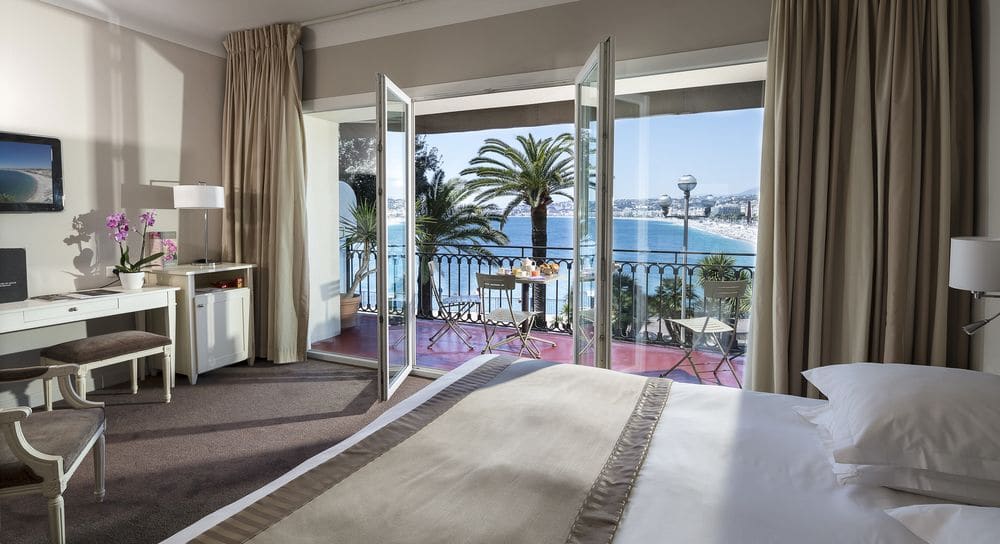 A more budget-friendly option in Nice would be Hotel Nice Excelsior. Rooms are cosy and furnished with plush bedding and paintings draped across the walls. Being situated near the public transit, Hotel Nice Excelsior is perfect for a family vacation. Free Wi-Fi and a breakfast buffet are also available.