By Marisse Gabrielle Reyes, on April 20, 2019
8 Things to do in Palawan
There are over 7,000 islands in the Philippines, and each has its own beauty and charm. Here's an insider's guide to Palawan activities that will be sure to give you a truly memorable trip.
Top Palawan Activities, Philippines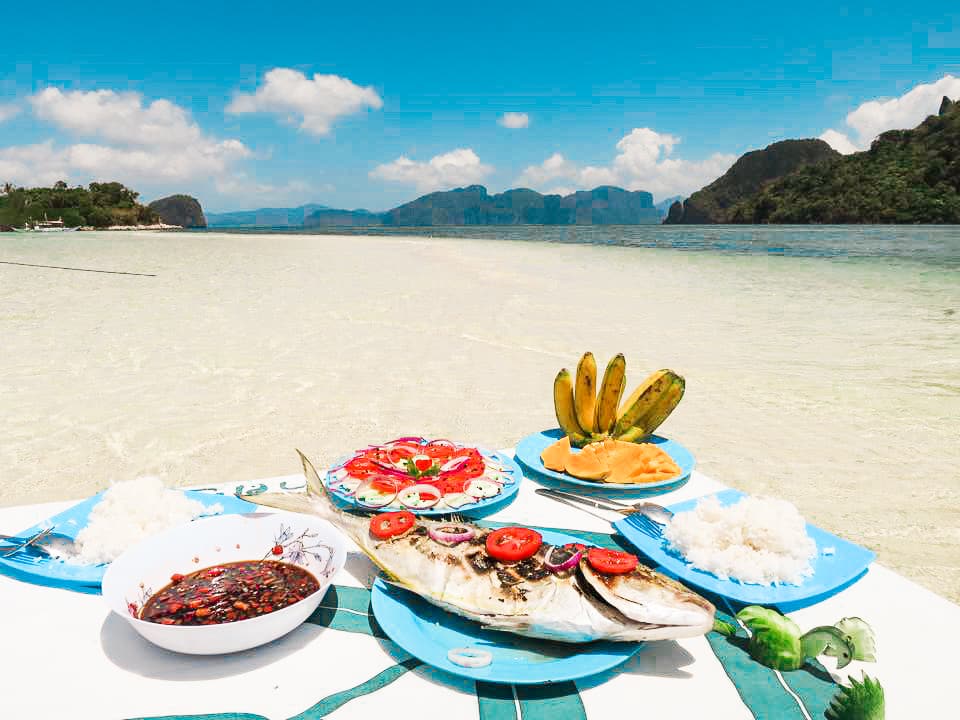 1. Have an epic barbecue lunch on Snake Island
Rent a boat from El Nido's jetty to get a tour of Snake Island, one of the best islands in El Nido. This beautiful, yet tiny isle includes a sandbar made of powder white sand that you can walk on during low tide.
Get a boat tour that includes lunch – and request that the boatmen prepare lunch on the sandbank. We had a bountiful spread of market-fresh fish from the surrounding seas. Barbecued on the boat and served with rice, the experience is incredible. A simple fare, but one of the most memorable meals you could ever have.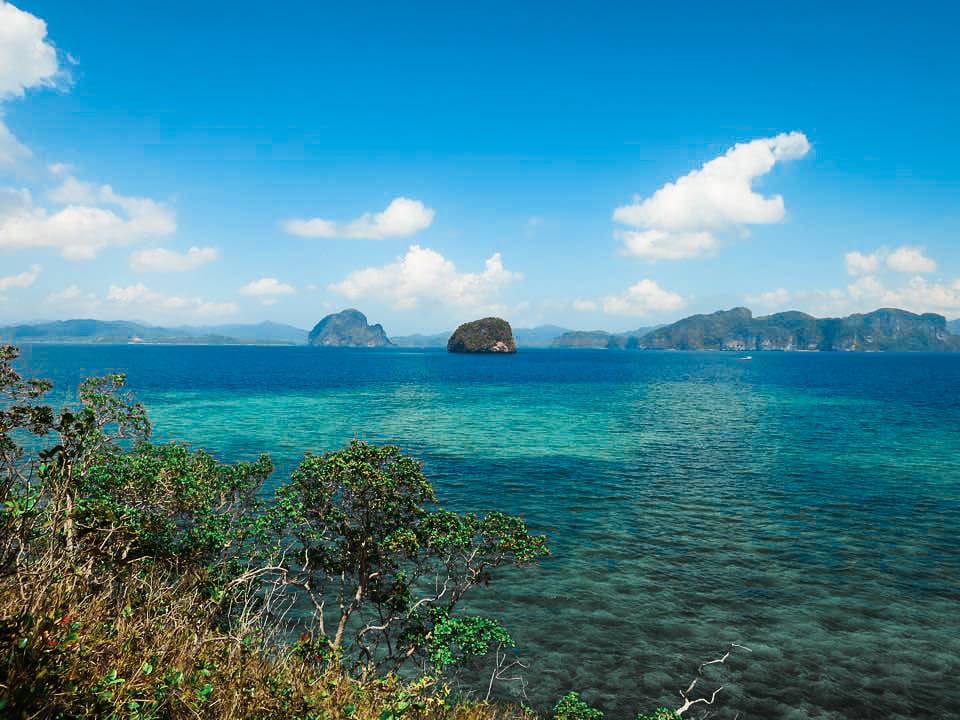 2. Go island hopping in El Nido
While the beaches of El Nido are gorgeous in itself, go on a boat tour to explore unsettled islands and lagoons.
Most boat tours in El Nido come with snorkel gear, lunch, and a local guide. The municipality of El Nido has organized four tours so you'll have much to explore if you're indulging in some popular Palawan activities.
Tour A is great for snorkelers as it hits up the small lagoon, big lagoon, secret lagoon, and more. Beach lovers, on the other hand, should take Tour C to see Secret Beach, Star Beach, and Hidden Beach.

3. Splurge on a casita on a private island at Amanpulo
Amanpulo, one of the most exclusive resorts in the Philippines, is truly worth the splurge if you're looking for a getaway in paradise. Only accessible by private plane, the 85-hectare Palawan island is surrounded by 7km of pristine coral reefs that are teeming with sea life.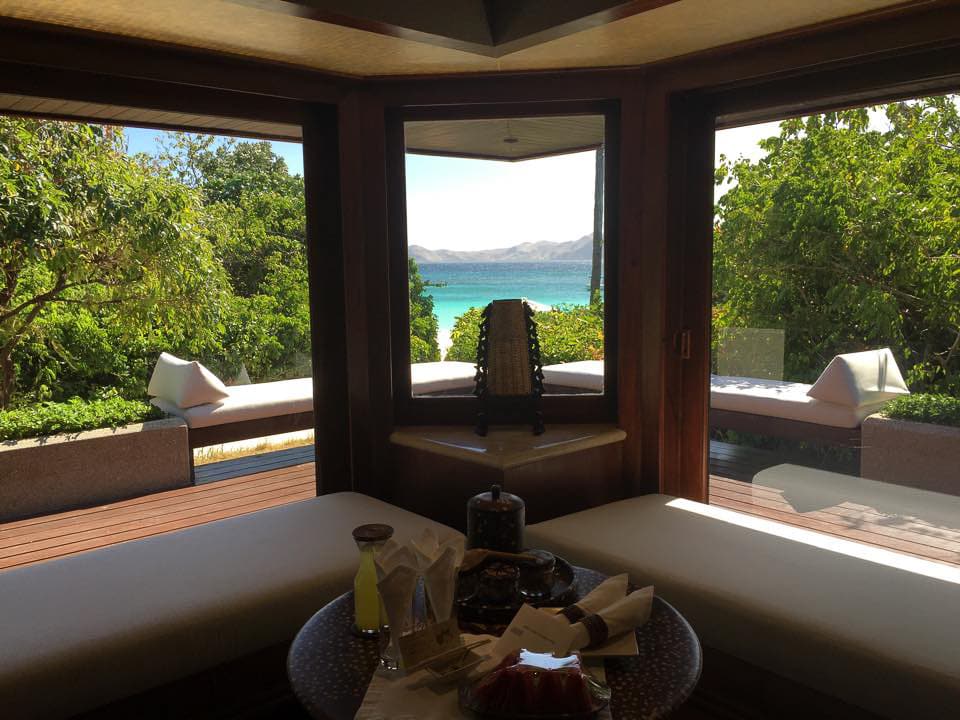 A world away from many other Palawan hotels, the luxurious casitas here come with their own buggies and draw inspiration from Filipino design and tradition.
[tabs] [tab title="Where to Stay" icon="entypo-suitcase"]
Where to Stay during your Trip
[button style='blue' icon="entypo-suitcase" url='https://www.expedia.com.sg/Palawan-Hotels.d601955.Travel-Guide-Hotels' fullwidth='true'] Find Hotels in Palawan [/button] [/tab]   [tab title="Let's Go!" icon="entypo-flight"] [button icon="entypo-flight" url='https://www.expedia.com.sg/Cheap-Flights-To-Palawan.d601955.Travel-Guide-Flights' fullwidth='true'] Flights to Palawan [/button] [/tab]   [/tabs]

4. Snorkel with the turtles and fish at Pamalican Island
While you're on Pamalican Island, explore past the fine powdery sand beaches and delve into the waters to see what lies beneath. Rent snorkel gear from the activities desk and see if you can spot sea turtles, eels, lobsters, and reef sharks.
If you're feeling extra adventurous, rent a paddleboard or kayak and head out into the deep blue sea. Or if you want to snorkel further out from the beach, there are excursions every day.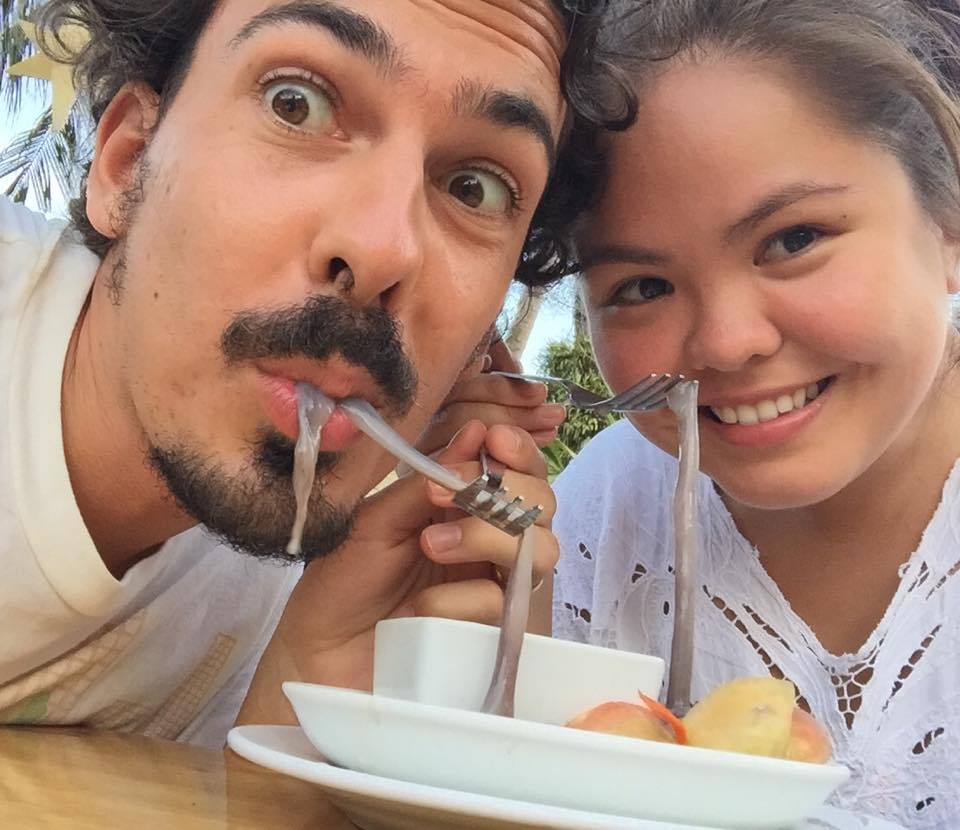 5. Try the local raw worm delicacy
You might have heard that Filipinos have quite a few interesting delicacies like balut. The island of Palawan has its very own squirm-worthy delicacy: tamilok.
This raw treat is a long, grey and slimy worm found in mangrove trees.
Puerto Princesa's Kinabuchs Grill and Bar serves this local delight with a splash of vinegar and salt. It tastes very similar to an oyster, so ordering one up with a glass of white wine might not be such a bad idea.
6. Soak in local culture at El Nido's fiesta
Filipinos are known to keep the party spirit alive. Fiestas are a big deal in every community in the country and Palawan is no different. During fiestas the roads are closed, businesses close early, and performers parade to the streets in well-rehearsed dances.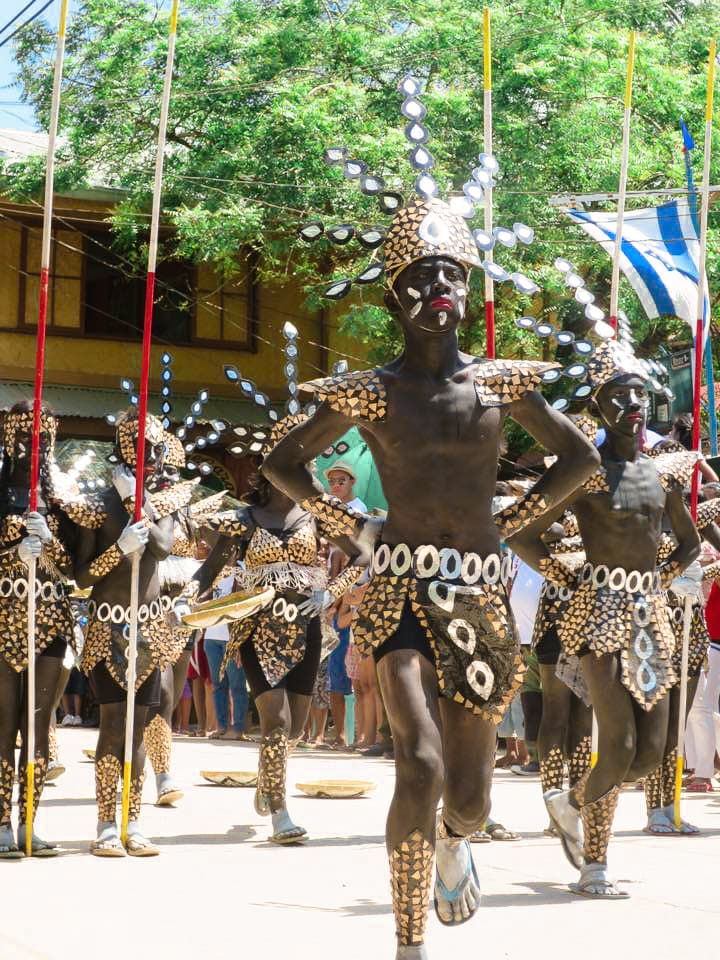 Some festivals which may intrigue you:
Puerto Princessa's Balayong Festival in March,
Port Barton's Arawedan Festival in late January,
Taytay's Pasinggatan Festival in May,
and Cuyo's Cuyo Festival in August.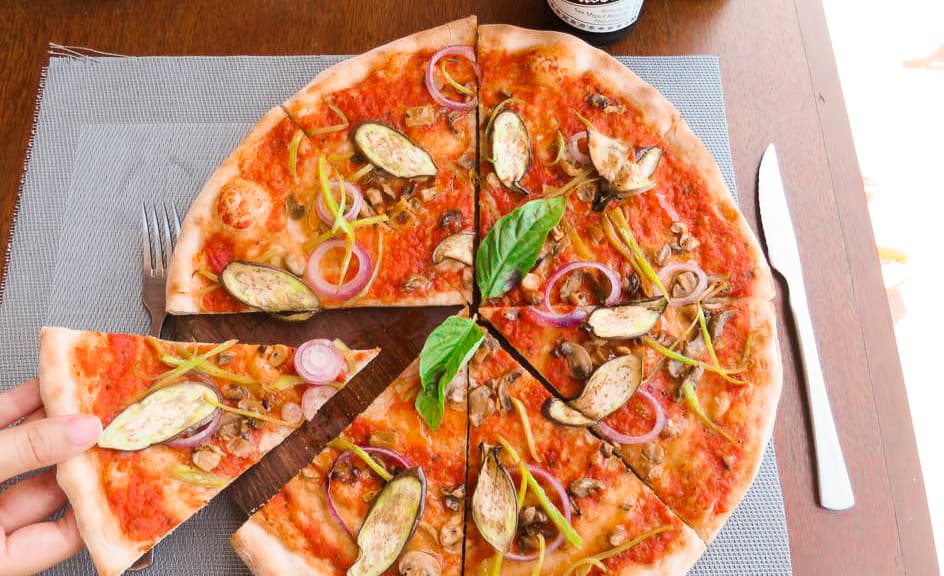 7. Get your pizza fix at Bella Vita
If you've are craving for nothing but a bite of pizza, Bella Vita has you sorted. Located on Corong Corong Beach, this two-storey spot is lovely all throughout the day.
The open-air second floor has some of the best ocean views, perfect to take in with a cocktail or San Miguel. Try the local twist on pizza which includes pineapple, cashew nuts, and tocino (Filipino-style cured pork).
 8. Find your own slice of paradise on a kayak
The best part of exploring these lazy islands is finding your own way and pace.
Satisfy your inner explorer and rent your own kayak from multiple spots on El Nido and coast along the islands to find your own private beach to sprawl out on – and there are many.
Make a stop on Papaya Beach if you're looking to cool down from the hot Palawan weather with a cup of halo-halo (local shaved ice) or an ice-cold beer.
[one_half]
[button url='https://www.expedia.com.sg/Palawan-Hotels.d601955.Travel-Guide-Hotels' icon='entypo-suitcase' fullwidth='true'] Top Hotels in Palawan [/button]
[/one_half][one_half_last]
[button url='https://www.expedia.com.sg/Palawan-Resort.d601955-aaResort.Travel-Guide-Accommodation' icon='entypo-suitcase' fullwidth='true'] Top Palawan Resorts [/button]
[/one_half_last]
[button url='https://www.expedia.com.sg/Cheap-Flights-To-Palawan.d601955.Travel-Guide-Flights' icon='entypo-flight' fullwidth='true'] Take me to Palawan![/button]