By Xin Yee Teo, on December 7, 2018
Discovering "The Port City" Marseille, France
I was sitting at the top of a calanque, eating my potato chips. Deep blue-emerald water overlooked the steep-sided valley. Down below where the glistening Mediterranean sea meets the white limestones, there was a tiny town with a tiny dock, booming with many yachts and cruises.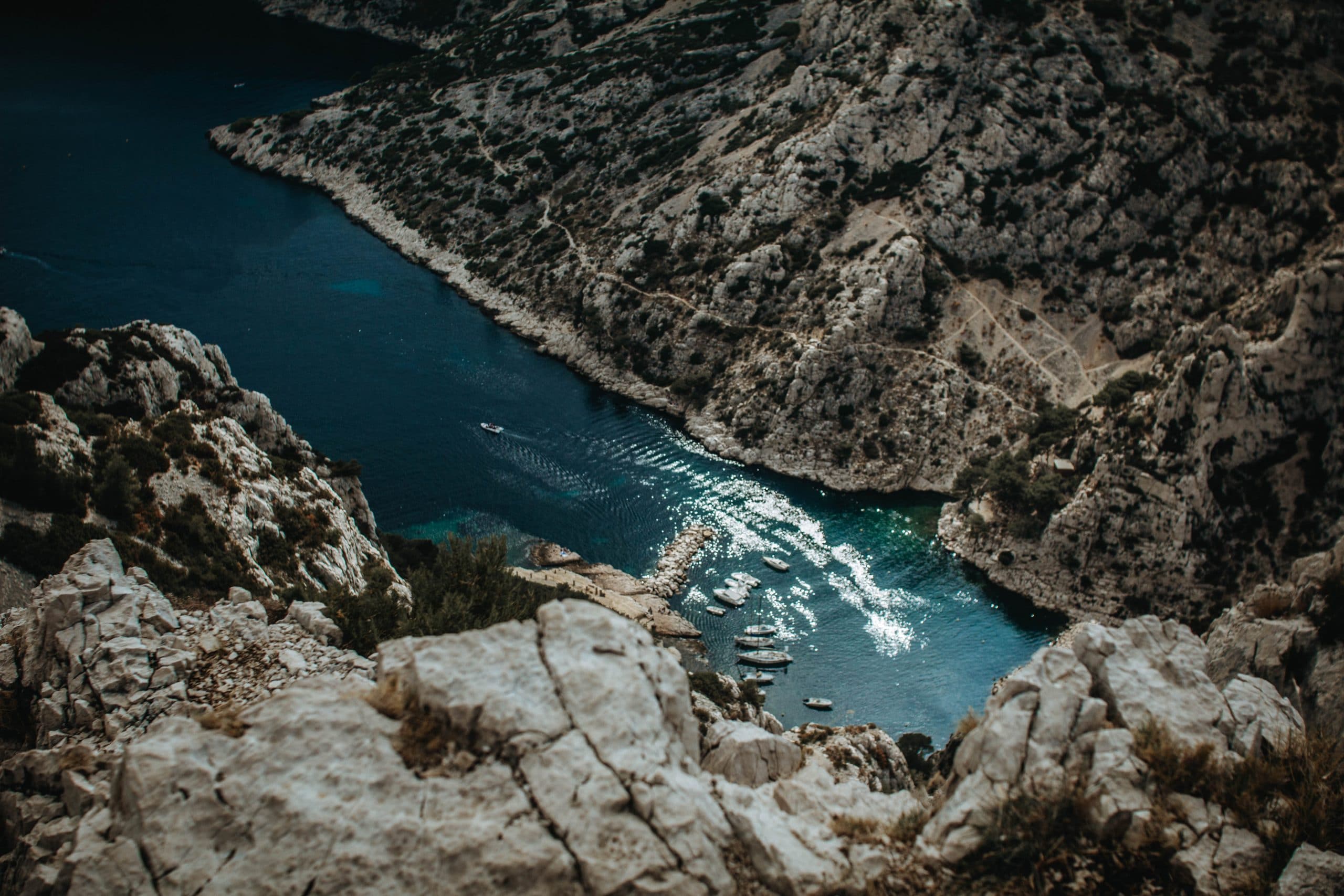 Our picnic view
"This view is magnificent!" exclaimed Venise, one of my travel companions. I took another potato chip from the bag and gazed at the horizon. I couldn't agree more with her. Everything was perfect on this trip – the nature, the city, the people, the weather, the hotel. This last minute trip surpassed all expectations. And I sat there, at the top of a calanque, it was hard to take in everything that had happened the past few days.
My travel companions, Venise and Denise, at the top of the calanque
When people think of France, they think of Paris – a city of love and lights, fashion and architecture, and loads and loads of museums. Paris may be a city of wonder, but France definitely has a lot more to offer than just Paris. 750km south-east of Paris is Marseille, the third-largest metropolitan in France after Paris and Lyon. Marseille is so different from Paris, but there are still so many things to do in Marseille!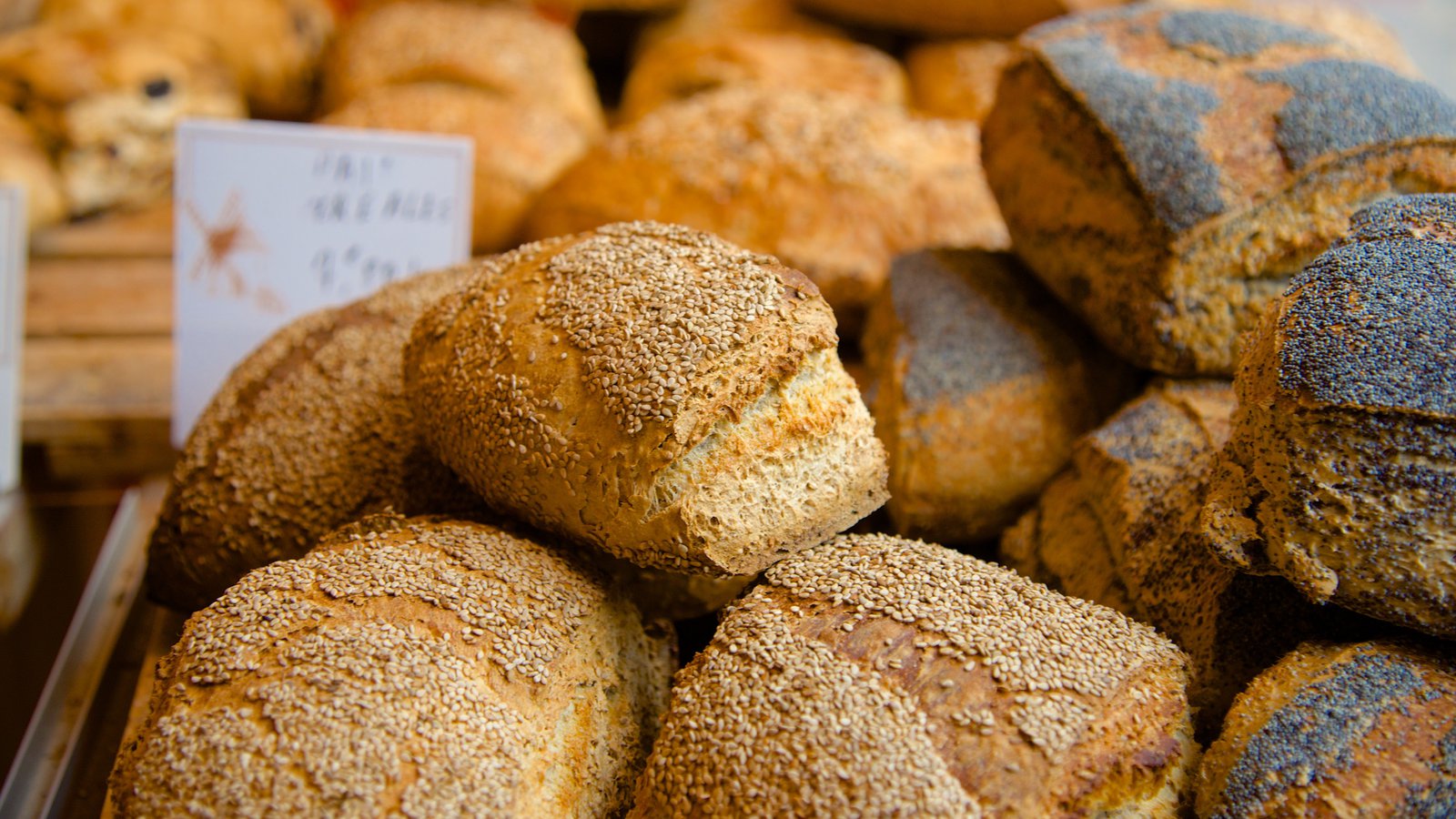 Stuffed myself silly with bread while in France
When I booked my tickets to Marseille, I honestly had no idea what the city was like; I didn't know what Marseille was famous for. Heck, I didn't even know how to properly pronounce "Marseille". (To be frank, I still can't pronounce Marseille. There's a French-ness to it that you just can't replicate in English.) The main reason why my travel companions and I booked a ticket there was because the tickets were cheap, and also we Googled "Marseille" and saw a few beautiful photos of the Calanques.
We arrived there late at night and took a bus from the airport to the St Charles main train station. My French friend who studies in Marseille gave us just one safety tip – über from the main train station to our hotel if we were going to arrive late at night. Train stations are usually dodgier in France, especially at night! So do your best to avoid them! Here are some recommendations for hotels in safer areas in Marseille:
Ibis Budget Marseille Vieux Port is perfect for the budget traveller. If you want something more luxurious, I recommend Sofitel Marseille Vieux Port. They're both located centrally and is walking distance to most attractions within Marseille!
The next day we explored the city of Marseille. We headed to the Notre Dame De La Garde, the highest point in Marseille and got a breathtaking panoramic view of the city.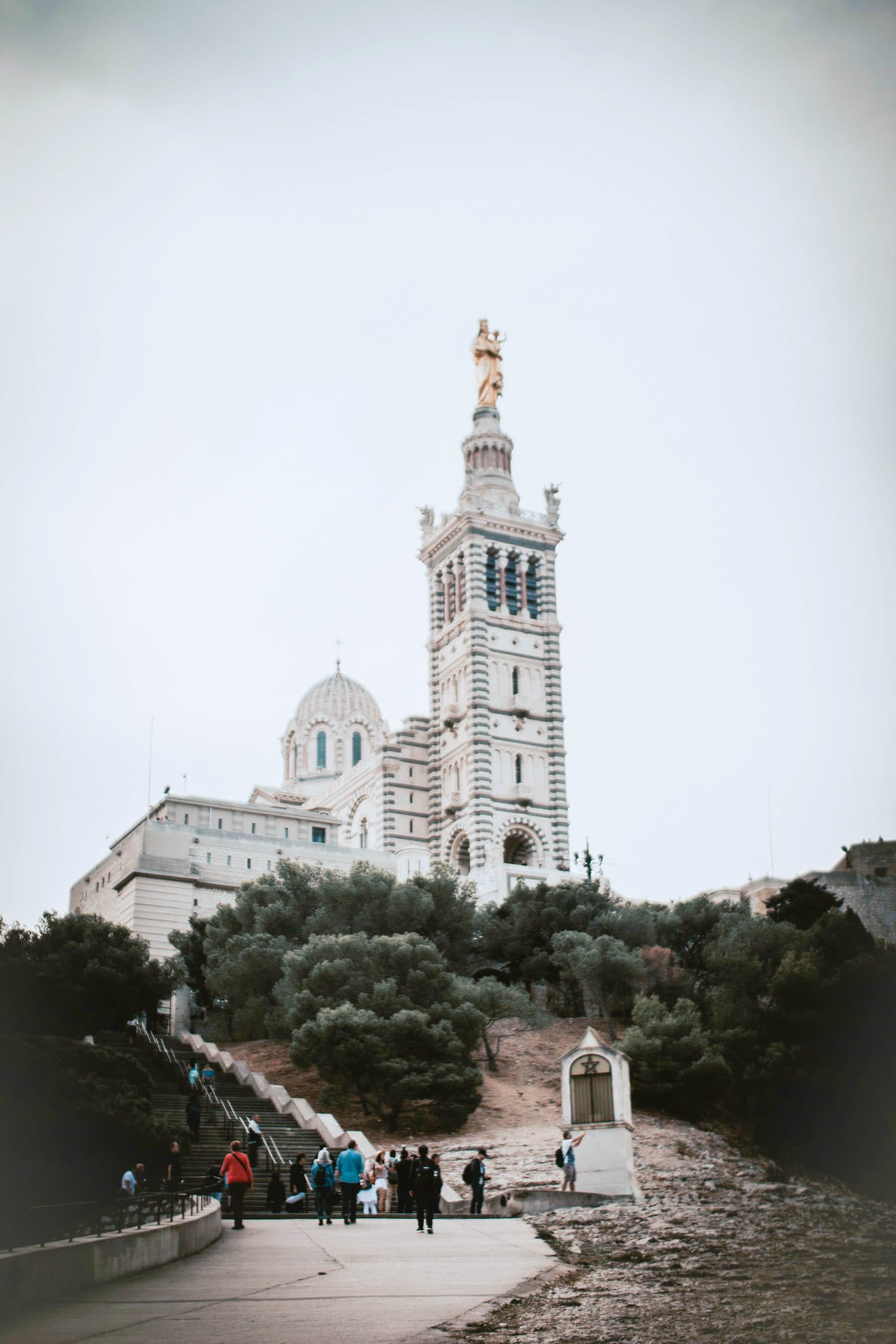 The Notre Dame De La Garde
Panoramic view at the Notre Dame De La Garde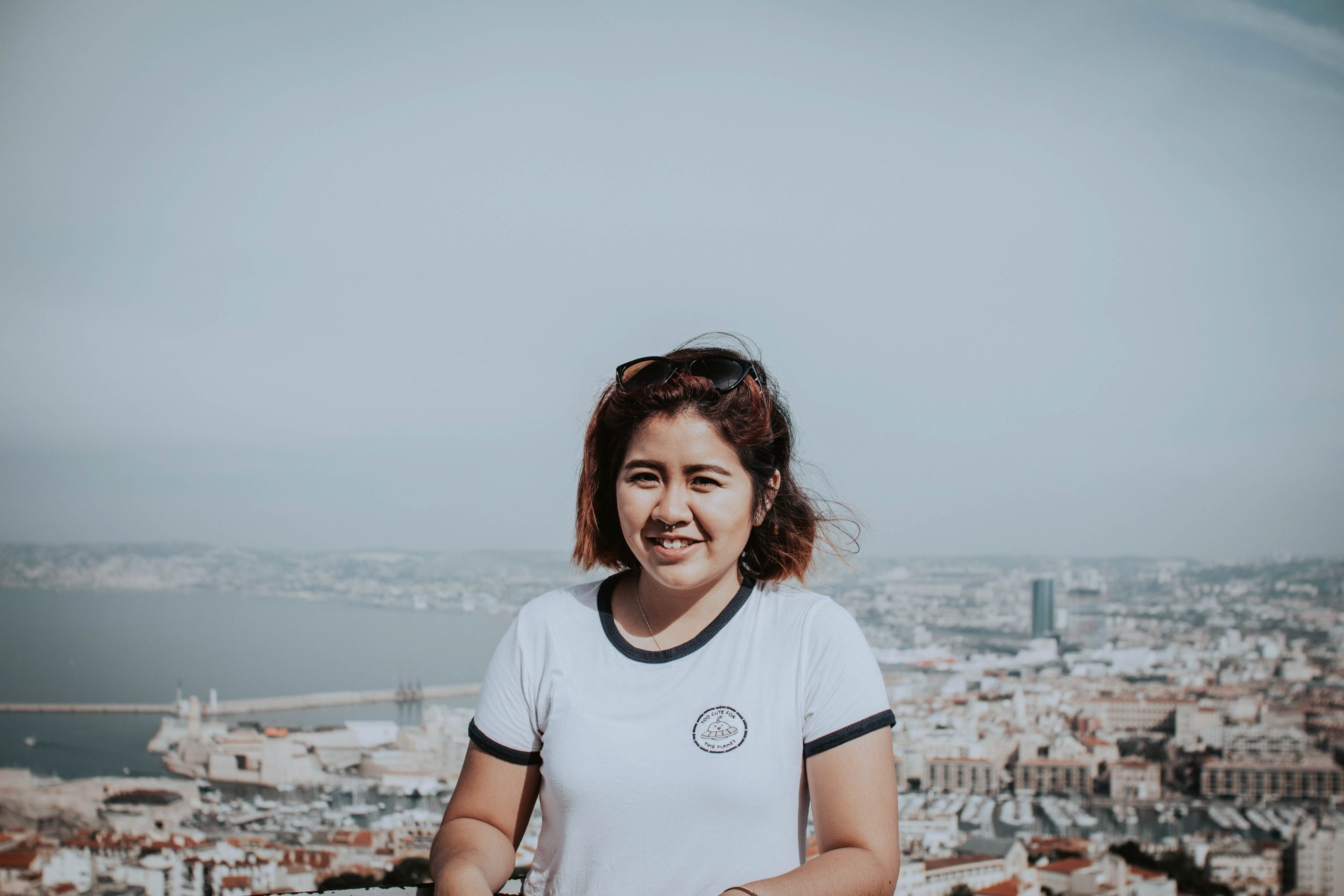 A photo with the panoramic view
The view of the city was like a painting with just shades of orange. The fort itself looks beautiful on the outside, with multiple white stairs adding a touch of majestic. Inside the Catholic Basilica, we were in awe of the golden apse. There were many mosaics on the walls, many of them sparkle gold. If this doesn't make you want to visit this fort already, perhaps the fact that it's free to enter will.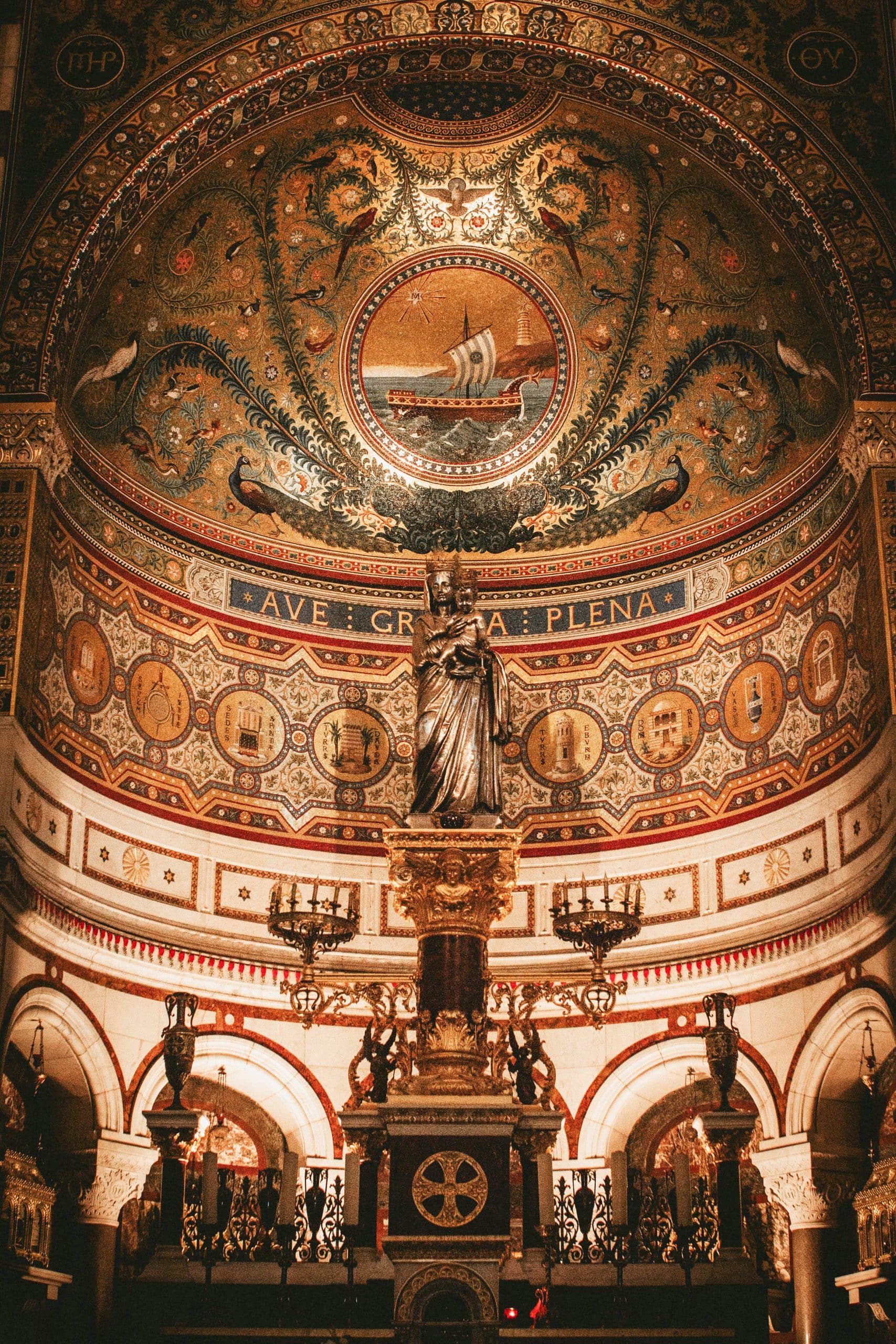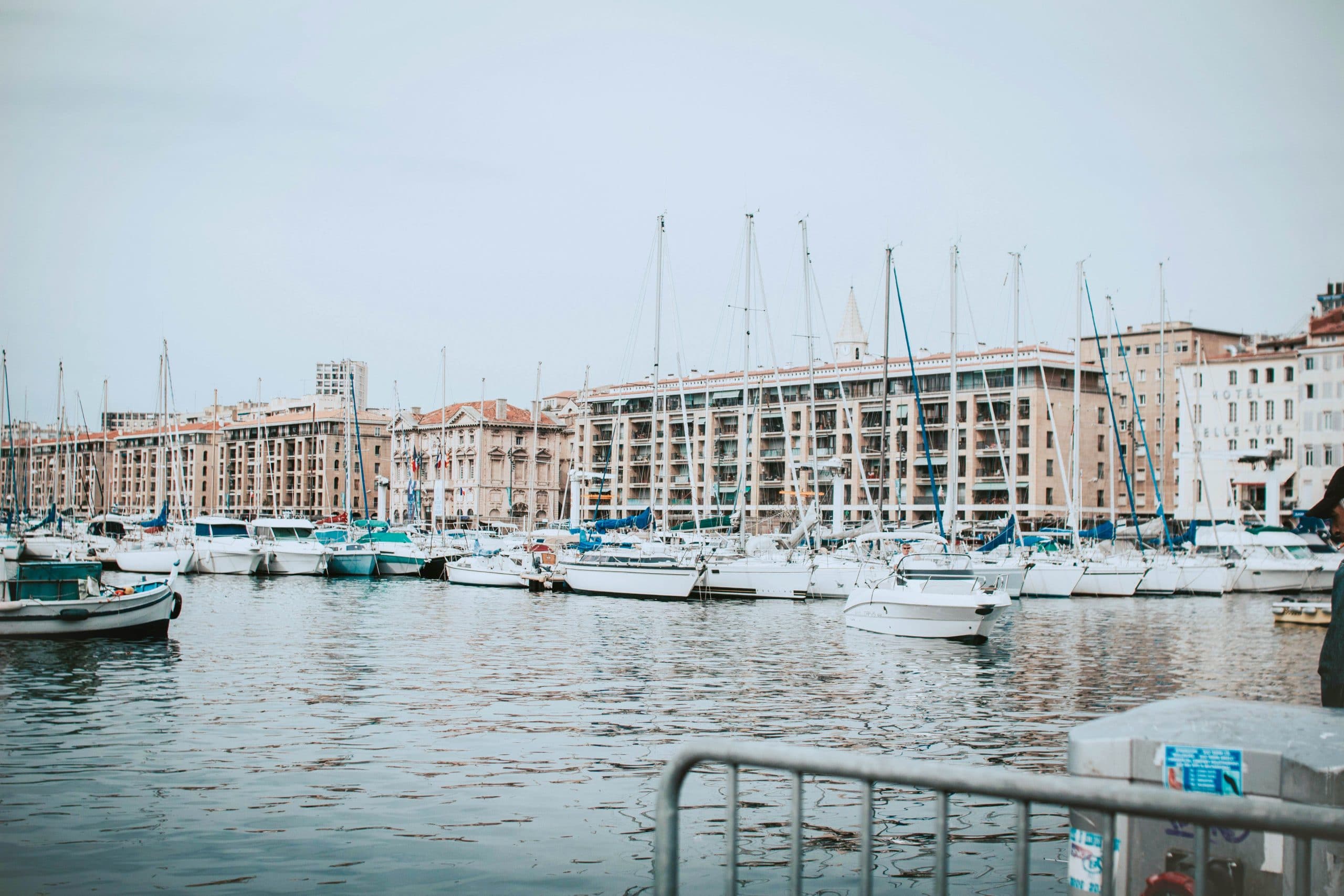 Vieux Port is a harbour with many yachts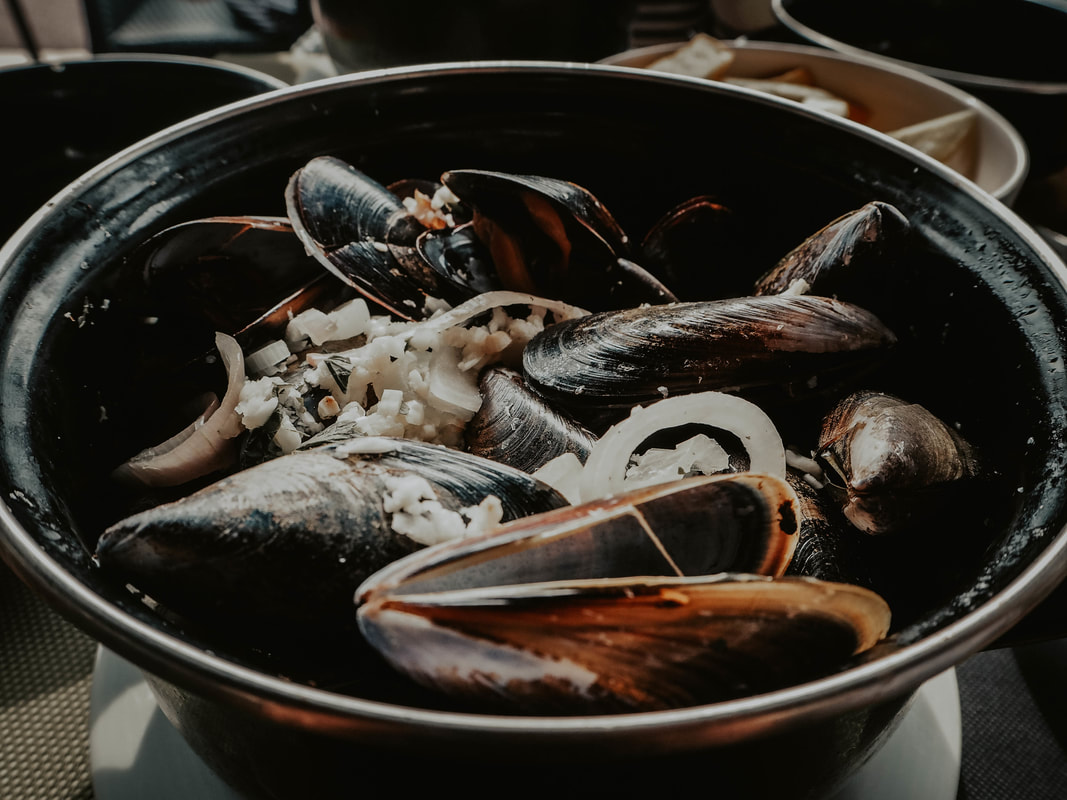 Mussels in a restaurant along Vieux Port
We then headed to Vieux Port for lunch with a view. The street along Vieux Port is filled with restaurants. We got Moules Frites (mussels and fries) at one of the restaurants, and it was only €10.90 for a generous portion.
La Panier, the old town of Marseille
Afterwards, we visited La Panier, the old town of Marseille. I love visiting old cities because of the colours and design that we rarely see in modern day architecture.
The next day, we visited the Calanque de Sugiton.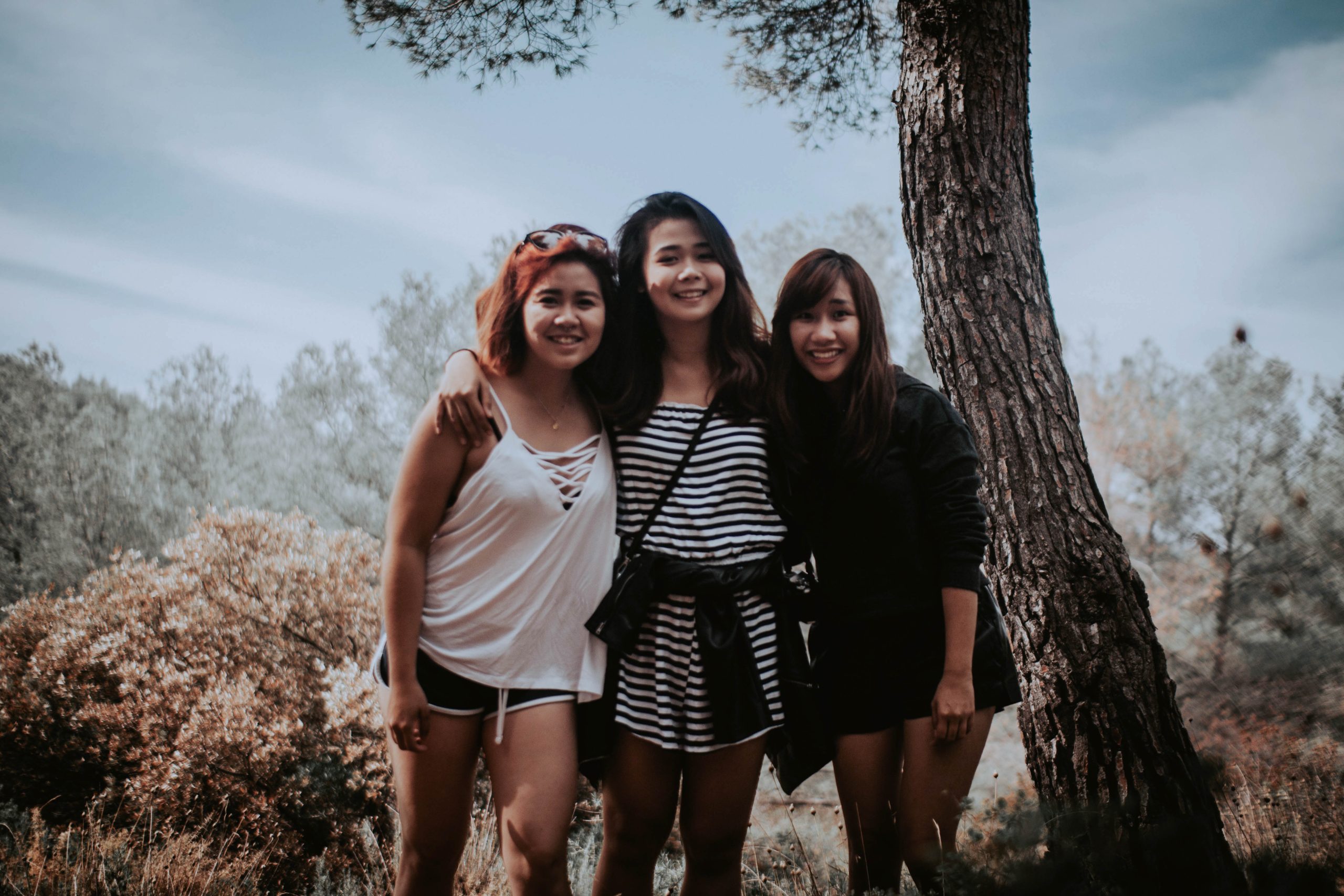 My travel companions and I hiking towards the calanques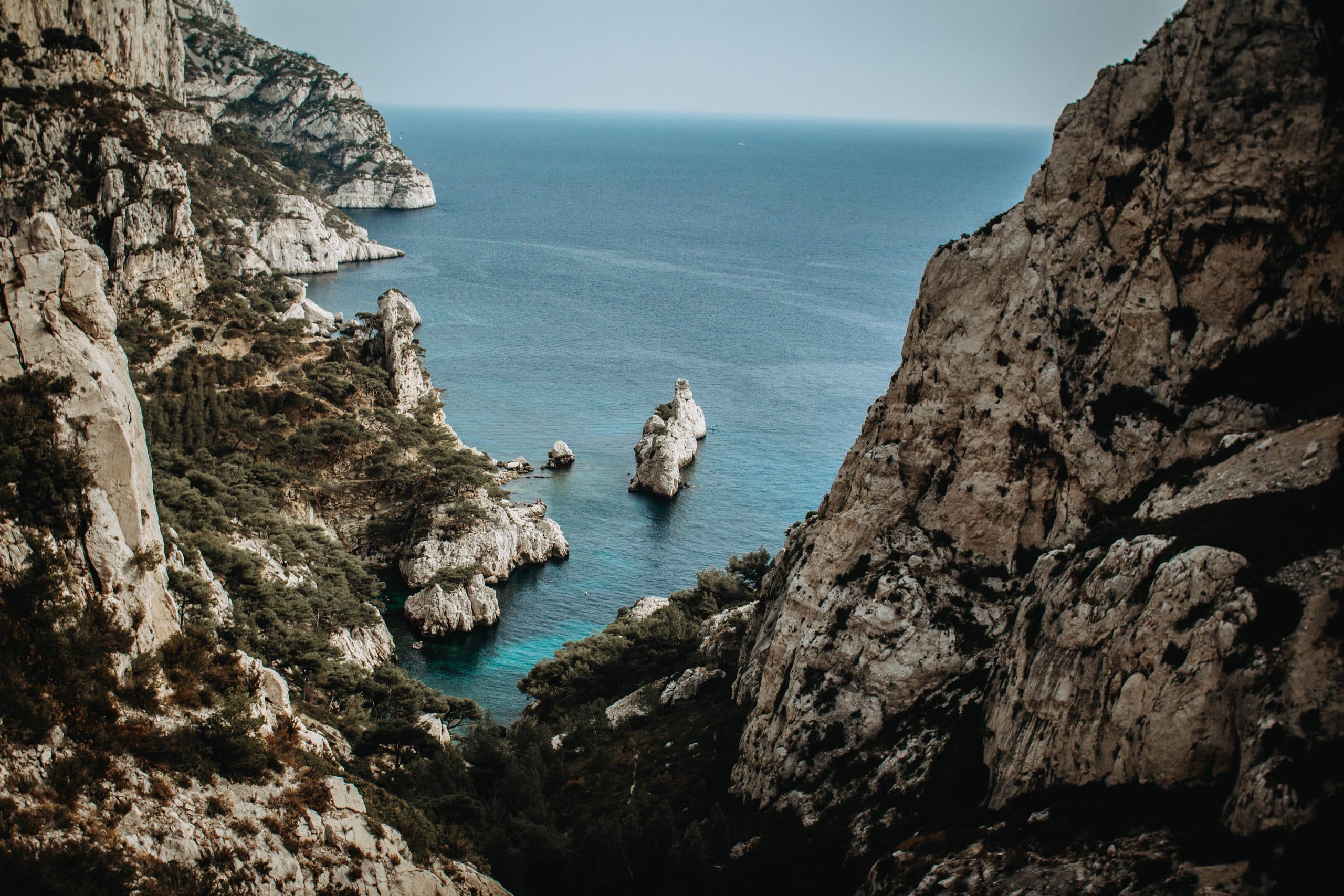 The view of the Calanques in the horizon
This calanque is well known because of its easy access for visitors. And for the sole reason of visiting this beautiful place, the best time to visit Marseille is during summer from May to September. During this time, you can find many locals and tourists alike swimming in the Mediterranean sea by the Calanques. So grab your swimming costumes and a camera, this amazing experience is waiting for you! The calanque is a bit further out from Marseille, but it's a must-go if you visit. Your trip just isn't complete without it!
*Pro tip: Wear hiking shoes, or at least sports shoes with good soles, when hiking to the Calanque de Sugiton swimming spot. While the hike is not tough, it is rather steep – proper shoes will come in handy!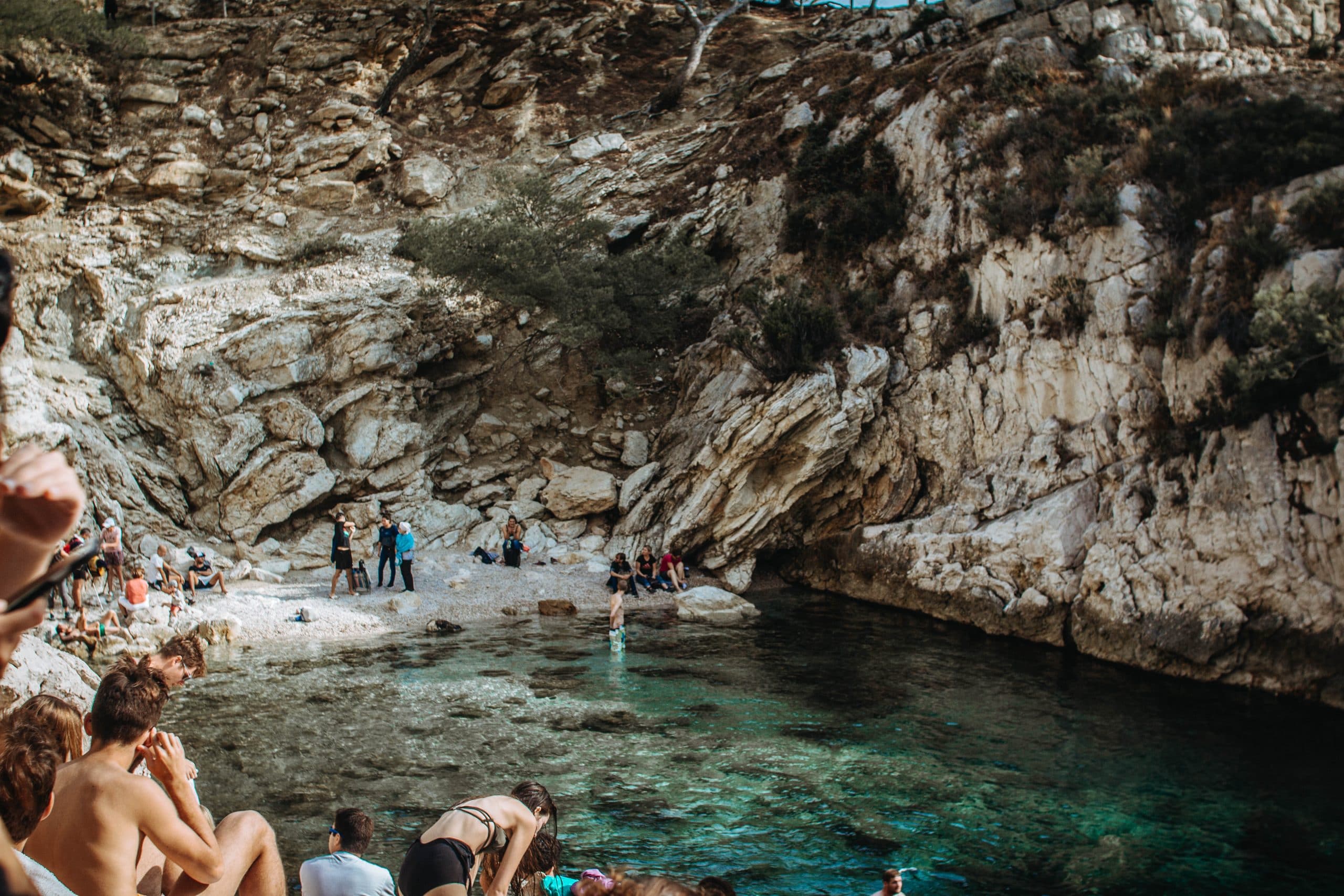 Locals and tourists swimming the Mediterranean Sea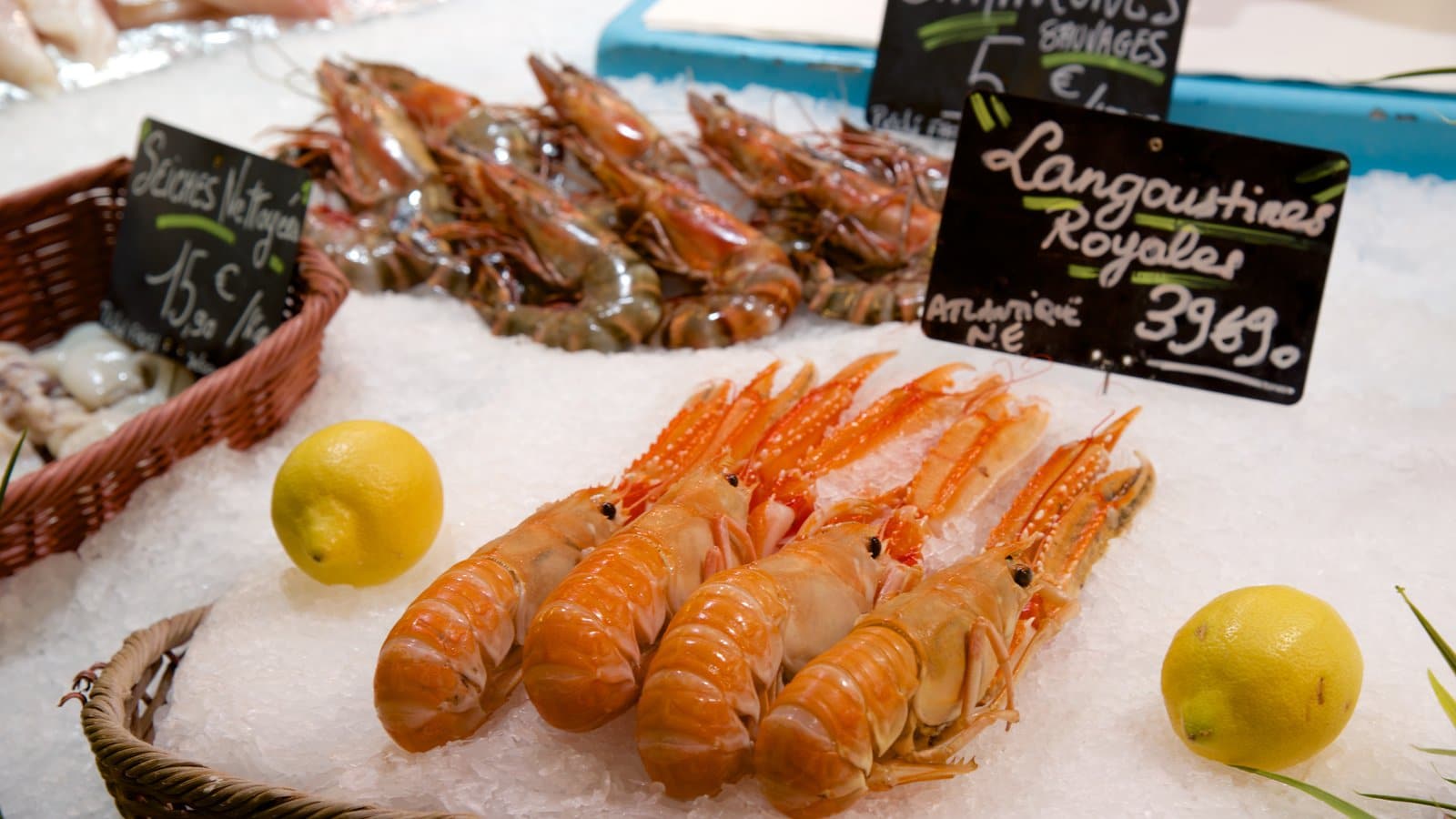 Fresh seafood everywhere
As the sun began to set, we bid goodbye to the magnificent view. Marseille was the perfect summer paradise in Europe, and will always have a special place in our hearts.