By Mikolai Napieralski, on March 24, 2015
Do Dubai Like a Rock Star
Dubai is a monument to excess. A glittering oasis built on the edge of the desert, it's the home of seven star hotels, indoor ski resorts, lavish nightclubs, and a police force that get around in Lamborghinis. All of which make it the perfect backdrop to a truly debauched weekend.
A Place to Call Home
Before you start throwing money in the air like you just sold your start-up to Google, it's worth taking a moment to consider your accommodation requirements.
While some people might assume that the seven star Burj Al Arab and its Royal Suite are the very definition of US$24,000 per night excess, in Dubai you might actually say it's more 'entry-level' luxury.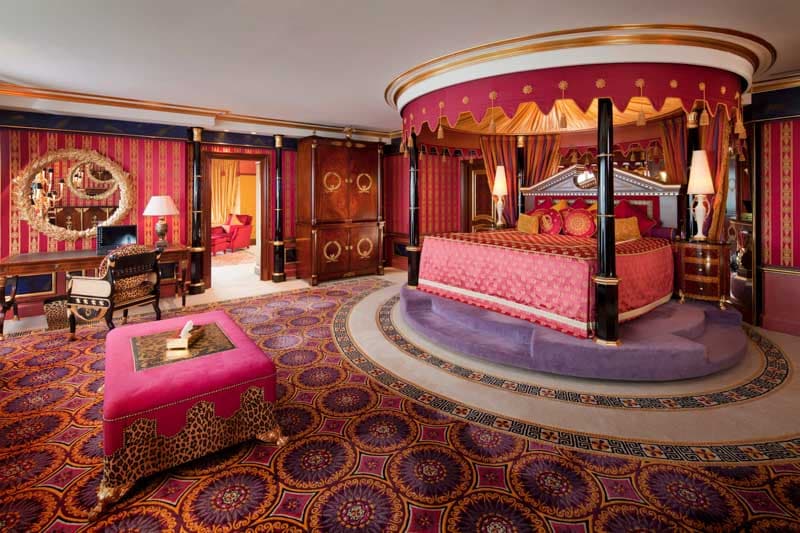 Real connoisseurs know it's all about the Royal Bridge Suite at the Atlantis The Palm. This 924-square-metre palace spans the arch between the hotel's two towers, and offers a stunning panorama of the Gulf, three bedrooms, two terraces, a private library, and all the personal butlers and help you could ever need.
It's yours from US$21,000 per night. If you're a Kardashian fan, you'll be interested to know it's where Kim Kardashian and family stayed while they were in town!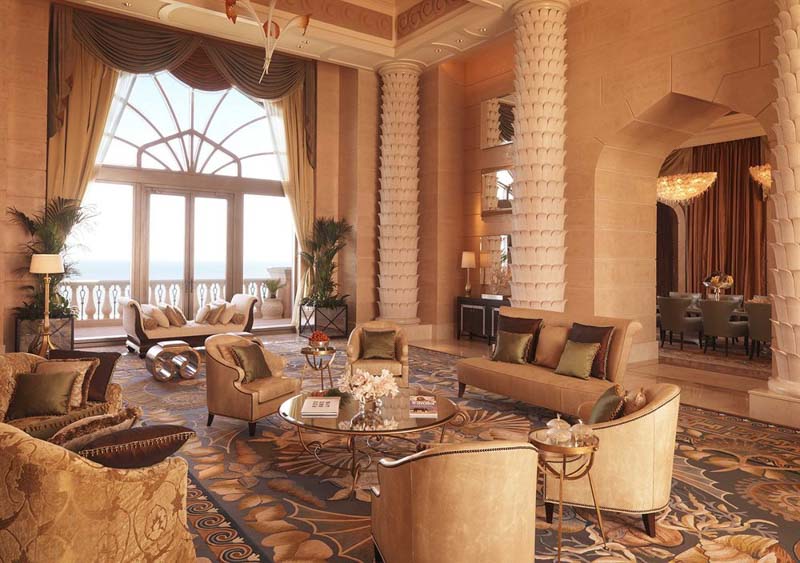 As nice as your hotel suite is, at some point you're going to want to stretch your legs and take in some local sites. Since your hotel is on a man-made island, a private yacht is the most practical way of exploring the Dubai coastline and avoiding traffic snarls.
A modern yacht with all the mod cons (and the crew to look after it) will run you about US$10,000 to US$15,000 a day in Dubai, but you can negotiate a discount if you plan on having it around for the week. Just speak to your concierge about arranging this.
 [button style='blue' url='https://www.expedia.com.sg/Dubai-Emirate-Hotels-Atlantis-The-Palm.h2235336.Hotel-Information' fullwidth='true']View more rooms in Atlantis the Palm[/button]
[button style='blue' url='https://www.expedia.com.sg/Dubai-Emirate-Hotels-Burj-Al-Arab.h527497.Hotel-Information' fullwidth='true']View more rooms in Burj Al Arab Hotel[/button]
The Royal Brunch and Spa Treatment
If all that luxury has worked up an appetite, your yacht can drop you off at the nearby Jumeirah Zabeel Saray resort for their Royale brunch.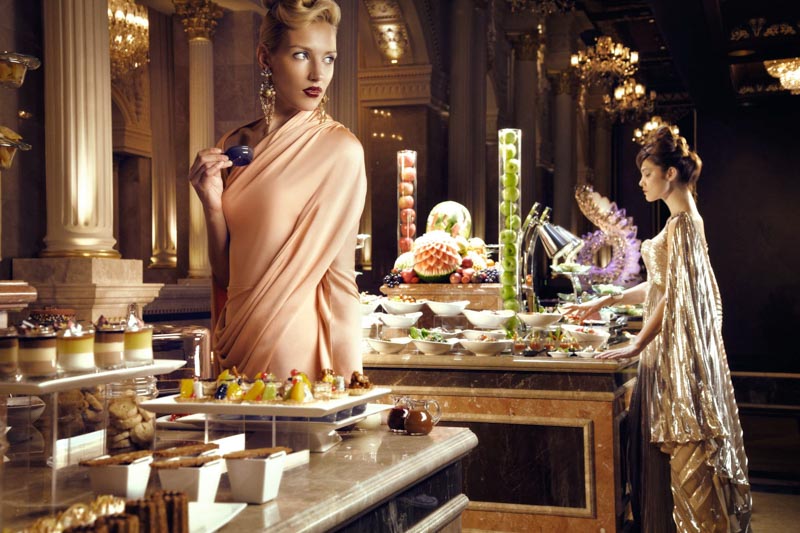 Brunch in the Gulf is a little different. It usually involves 4 hours of drinking and buffets. Imperium restaurant ups the ante up, providing all guests with their own bottle of Dom Pérignon, all the caviar you can eat, and a private butler to serve it. At US$650 per head, it's a steal.
Since you're already at Jumeirah Zabeel Saray and possibly a little unsteady on your feet after all that champagne, you can unwind with their 24 carat spa treatment. It might seem a little pricey at US$6800, but their Turkish bath package includes a massage, milk and rose oil bath, and a special gold chain mask facial to stimulate cellular growth in the skin.
They'll even throw in some champagne and caviar to sweeten the deal.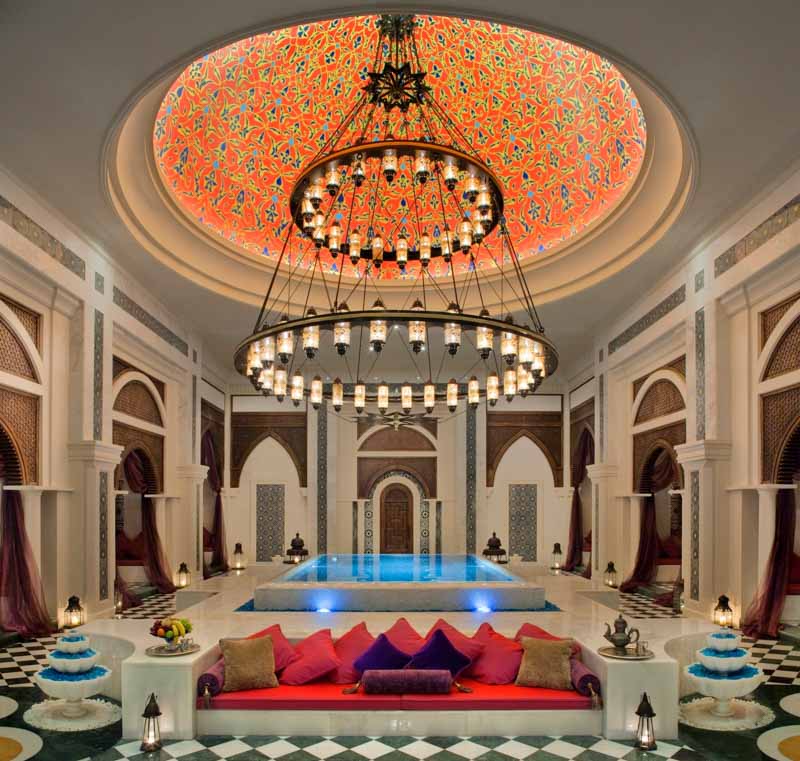 No trip to Dubai would be complete without a visit to the iconic Burj Al Arab, the spectacular hotel that looks like a sail. Unofficially known as the world's only 7 star hotel, it's the place to go for US$1300 cocktails. Make your way to the Skyview Bar on the 27th floor, ignore the menu, and request the 'Diamonds Are Forever' cocktail instead.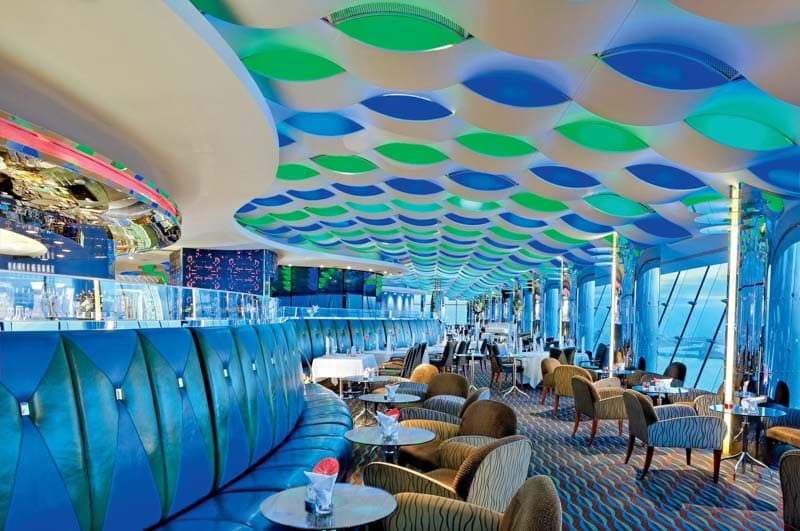 It's comprised of L'Heraud Grande champagne cognac, Luxor 24k Gold Flake champagne, and The Bitter Truth Jerry Thomas bitters. It tastes 'okay'. The price has more to do with the Swarovski Crystalline cocktail glass it's served in and the fact you can take it home with you afterwards – or not, it's only US$1300 after all.
Drinks in the Air
By this point you should be up to your eyeballs in champagne and caviar. This means you're about ready for the VIP table at the Cavalli Club in the Fairmont Dubai. A collaboration with designer Roberto Cavalli, the venue is draped in enough animal print to keep even the most discerning Russian trophy wife happy. It's also the preferred hang for visiting celebrities.
You can show them all a thing or two by ordering the US$136,000 Louis Roederer Millennium Cristal Brut 1990, which is the world's most expensive bottle of champagne.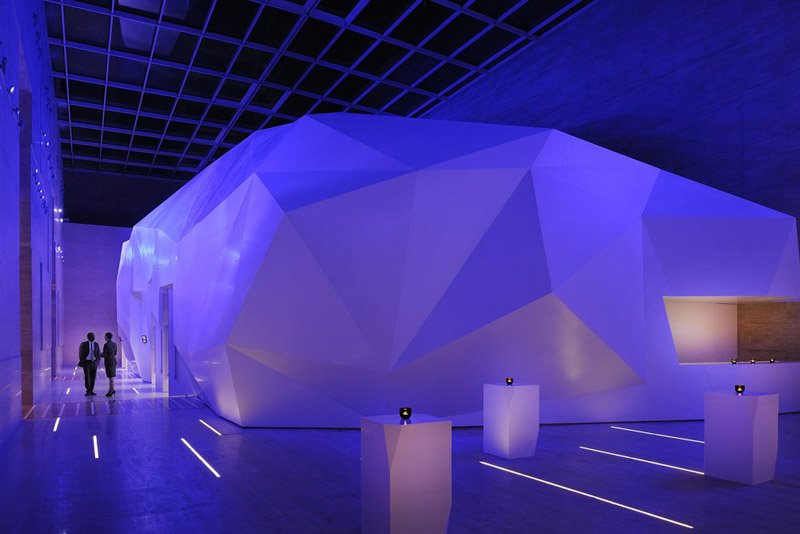 If you prefer a younger crowd and a more R&B vibe, Movida is a franchised version of the infamous London club. It's located at the Radisson Royal Hotel, and their champagne range tops out at US$40,000 per bottle. That said, this is the place you'll see Jay Z, Beyoncé, or Prince enjoying a drink after their concerts. Perhaps you can send them over a bottle?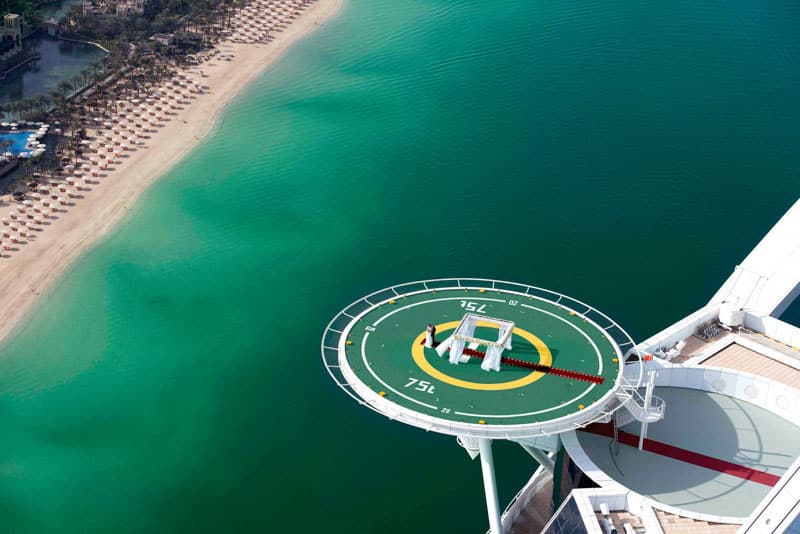 All good things must come to an end, and the nightclubs in Dubai usually close their doors around 3am. A helicopter ride is obviously the best way to get home after a big night and avoid the valet queues, and if you've planned ahead yours should be waiting for you. It's going to cost around US$1500 for the trip back to your suite at the Atlantis The Palm, but what price can you place on convenience?
Total cost for 24 hours? Approximately US$221,450, plus tips.
[button style='blue' url='https://www.expedia.com.sg/Dubai-Emirate-Hotels.d1079.Travel-Guide-Hotels' icon='entypo-flight' fullwidth='true'] See latest Rates on Dubai Emirates Hotels[/button]
Images: Courtesy of Jumeirah Group and Radisson Royal Hotel