By Irene Tan, on October 26, 2018
My Journey to the Great Pyramids and Sphinx of Ancient Egypt
Cairo — the capital city of Egypt and the largest city in Africa. Every year, tourists flock to this glorious city, wanting to see the Great Pyramids of Giza, one of the ancient wonders of the world. Visiting the Pyramids had always been on my bucket list, and I was lucky enough to be able to tick it off a few years ago.
When it comes to the Great Pyramids of Giza, I can't stop wondering. How were they built? Why were they made? My friends and I had two days in Cairo to find the answer!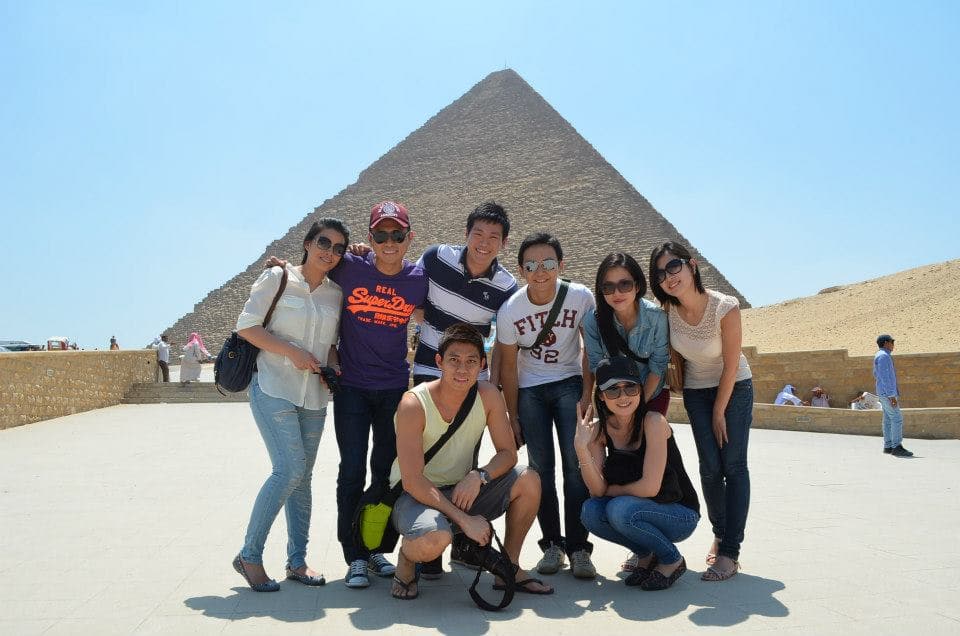 Exploring Cairo and the Icons of Ancient Egypt
Cairo Sound and Light Show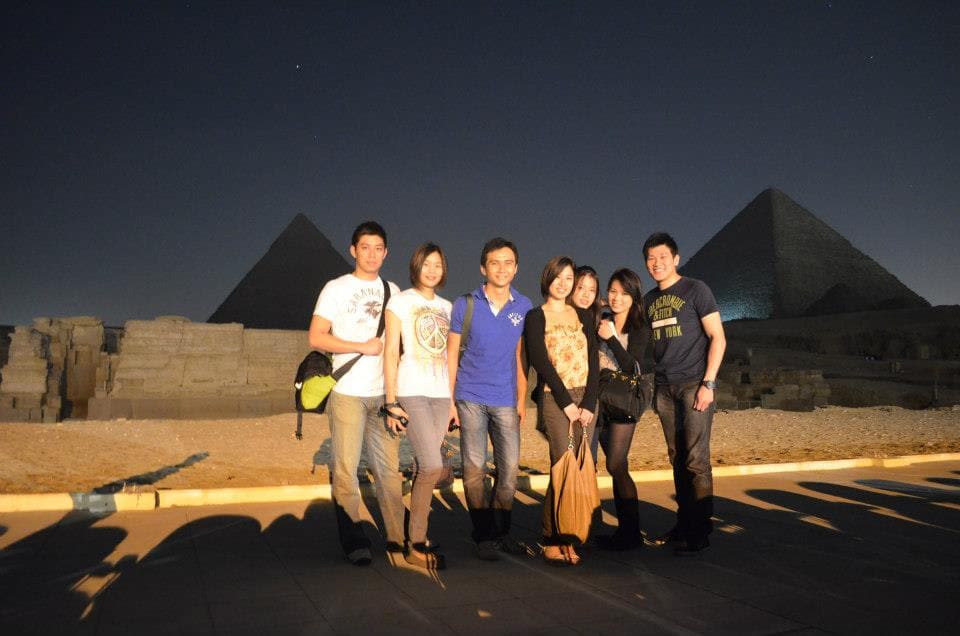 On our first night in Cairo, my friends and I watched the Sound and Light Show, a one-hour show that brings to life the ancient Egyptian rulers. The questions that many have about the Great Pyramids of Giza have inspired artists to create a display of the historical eras. We were transported back in time thousands of years ago to see how these ancient monuments were most likely built and survived.
The history is narrated by the Sphinx, with a "4D" experience — booming voices, scary music and meticulously choreographed lighting effects. Be sure to wrap up warm as the desert can get quite chilly after sunset.
The Great Pyramid of Giza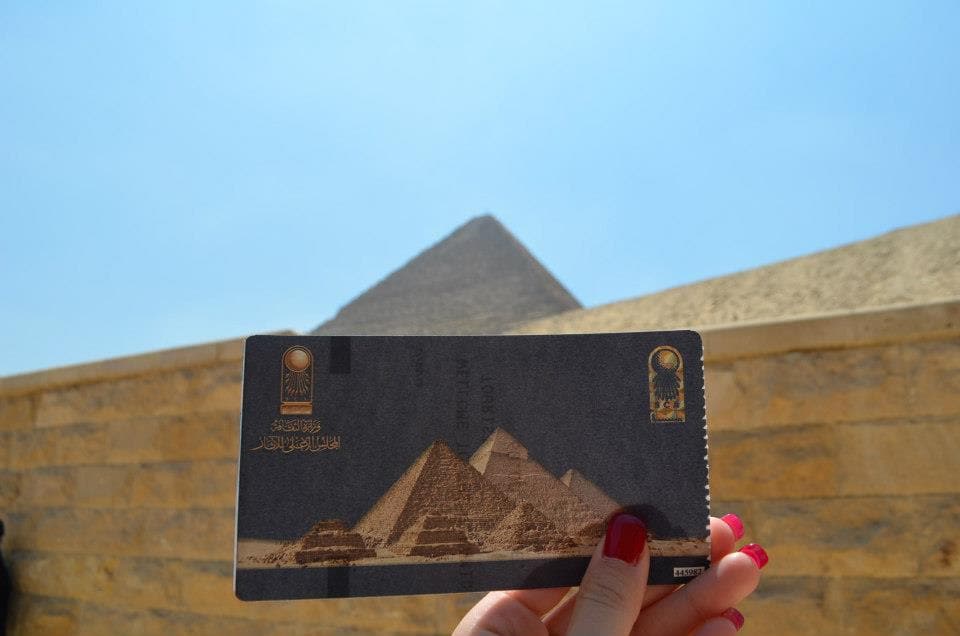 Our next day in Cairo is definitely the highlight of our trip — the Great Pyramid of Giza. The defining symbol of Egypt is the only remaining Wonders of the Ancient World and is the main reason for our visit to Egypt. I'm 100% sure it goes the same with other tourists.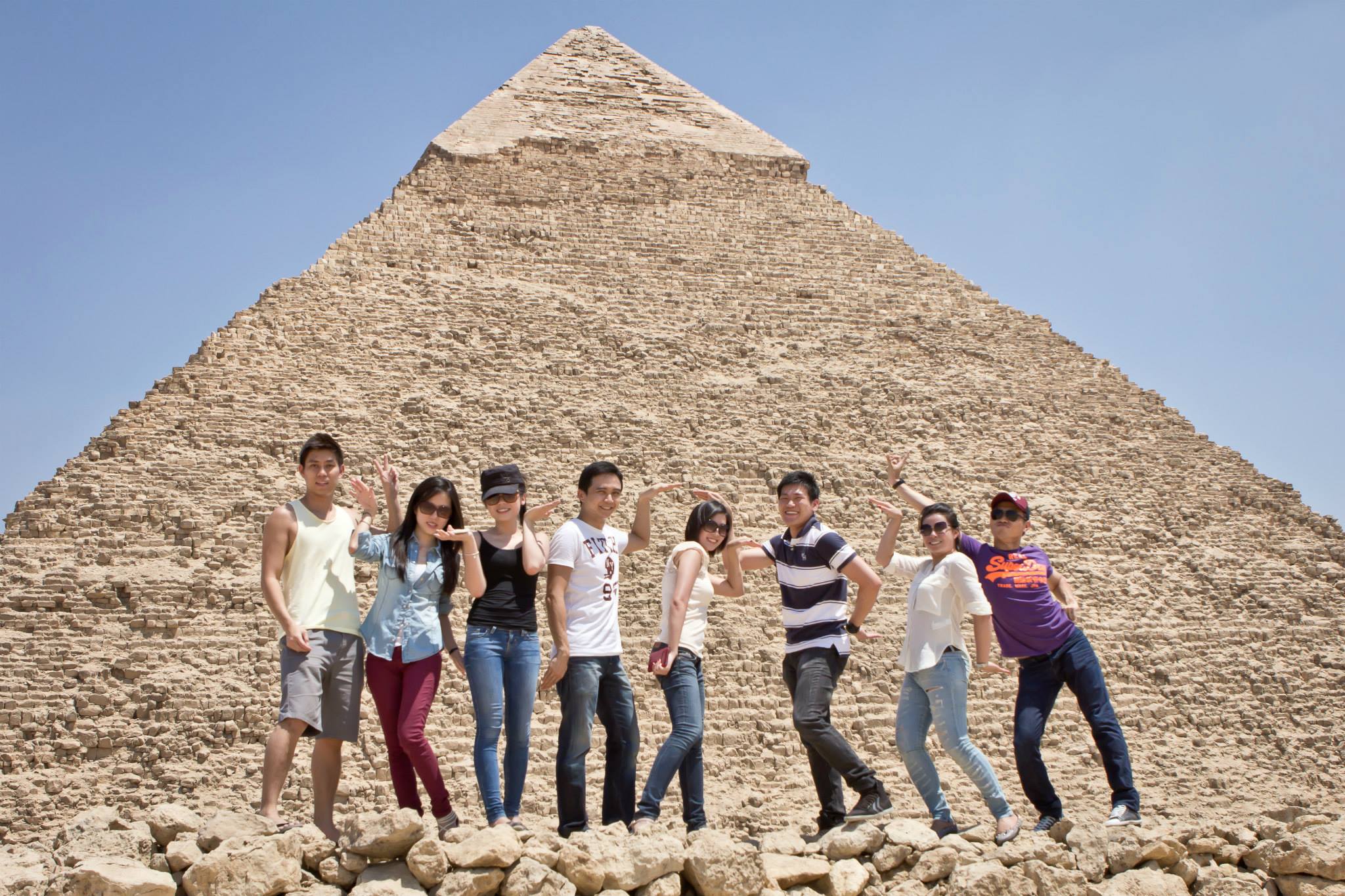 Unless you live nearby, you probably only see the Great Pyramids of Giza once in your life, and so we took the chance to snap as many photos as possible. Witnessing the engineering marvel right before your eyes is indeed breathtaking. It seems almost impossible to create this unimaginable feat, even today. Not to mention the ancient Egyptian hieroglyphic writings carved in stones — they were just so neat and beautiful.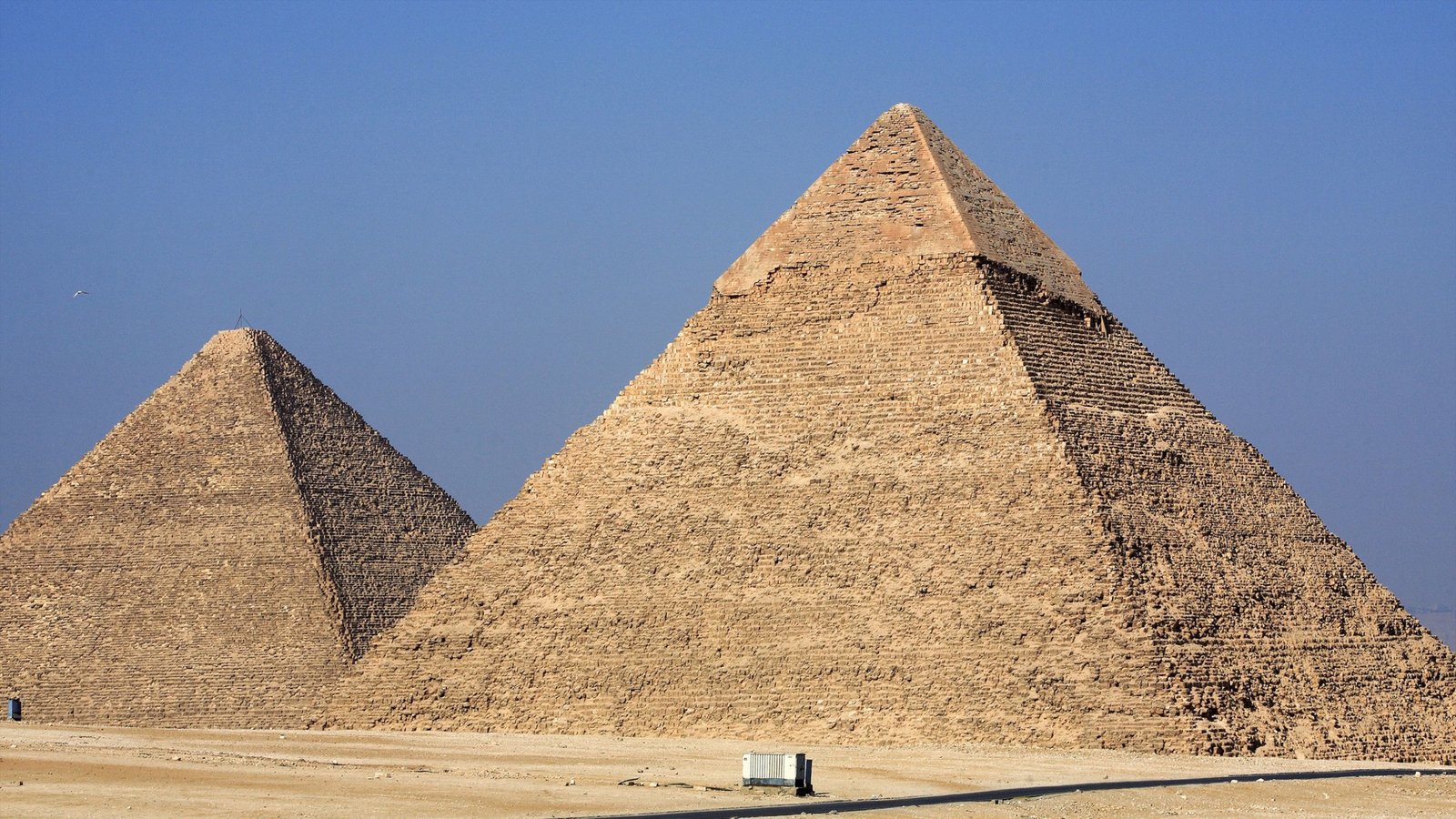 The mastermind behind this grand project is Pharaoh Khnum Khufu, one of the Egyptian monarchs. The largest Pyramid serves as Khufu's tomb, and the two medium pyramids were constructed by his son, Khafre (Chephren), and grandson, Menkure (Mykerinos). Khufu's wives got the three smallest pyramids.
[button style='blue' url='https://www.expedia.com.sg/Giza-Pyramid-Complex-Hotels.0-l6073067-0.Travel-Guide-Filter-Hotels' icon='entypo-suitcase' ] Hotels near Giza Pyramid [/button]
Great Sphinx of Giza
Another iconic landmark that you should not miss in Cairo is the Great Sphinx of Giza. The Sphinx has the facial features of a man and the body of a lion. It was built in the reign of King Khafre as a guardian statue to protect the tomb of Khafre.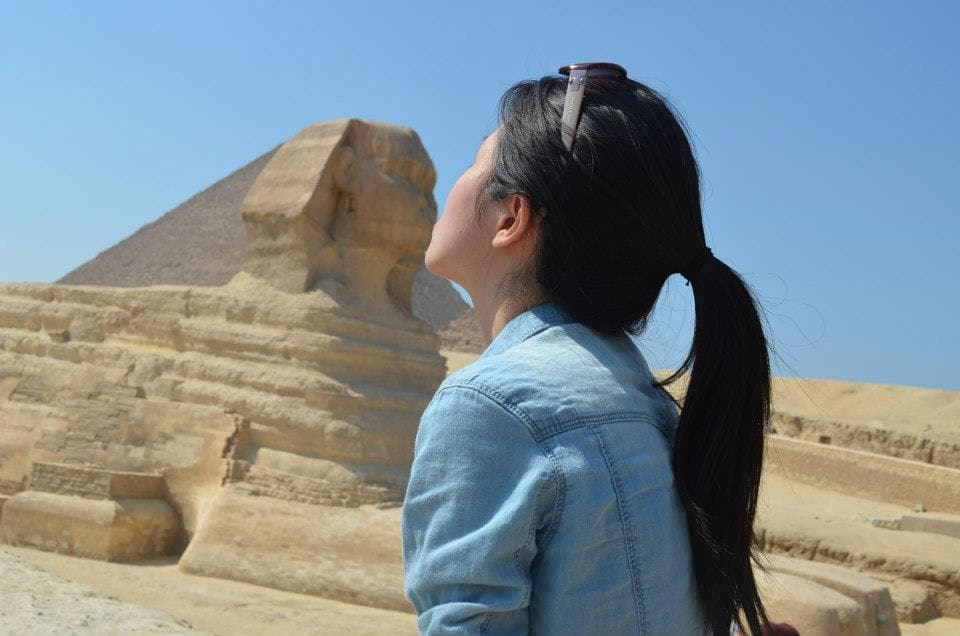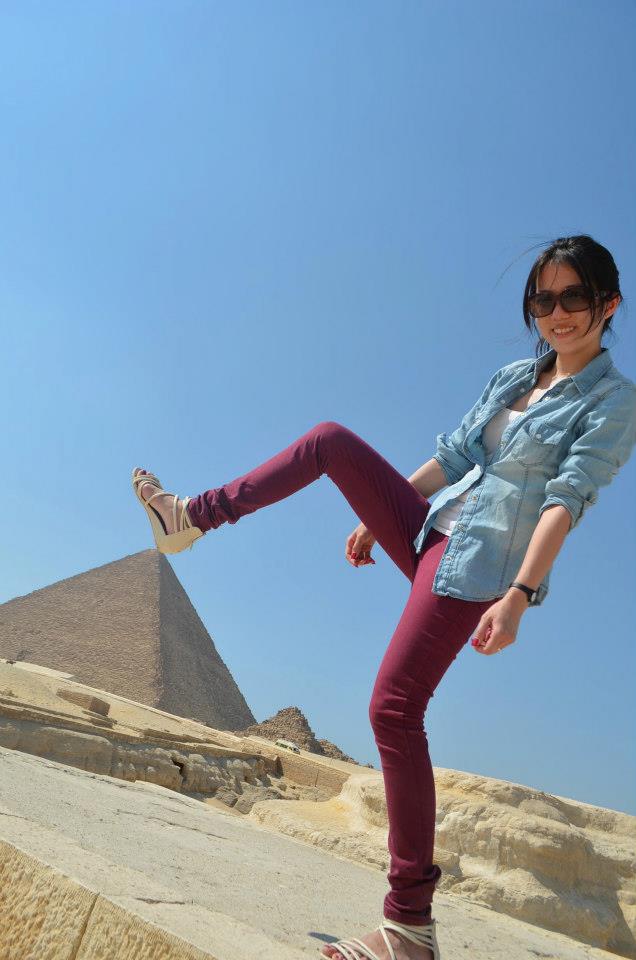 You can pay some of the local kids to take some photos of you at the Great Sphinx of Giza. Trust me, they know all the great angles and unthinkable poses for you at the Sphinx. What is the point of travelling thousands of kilometres to Egypt without doing the mandatory tourist shots?
[button style='blue' url='https://www.expedia.com.sg/Great-Sphinx-Of-Giza-Hotels.0-l6073069-0.Travel-Guide-Filter-Hotels' icon='entypo-suitcase' ] Hotels near Sphinx of Giza [/button]
Riding a Camel Around Giza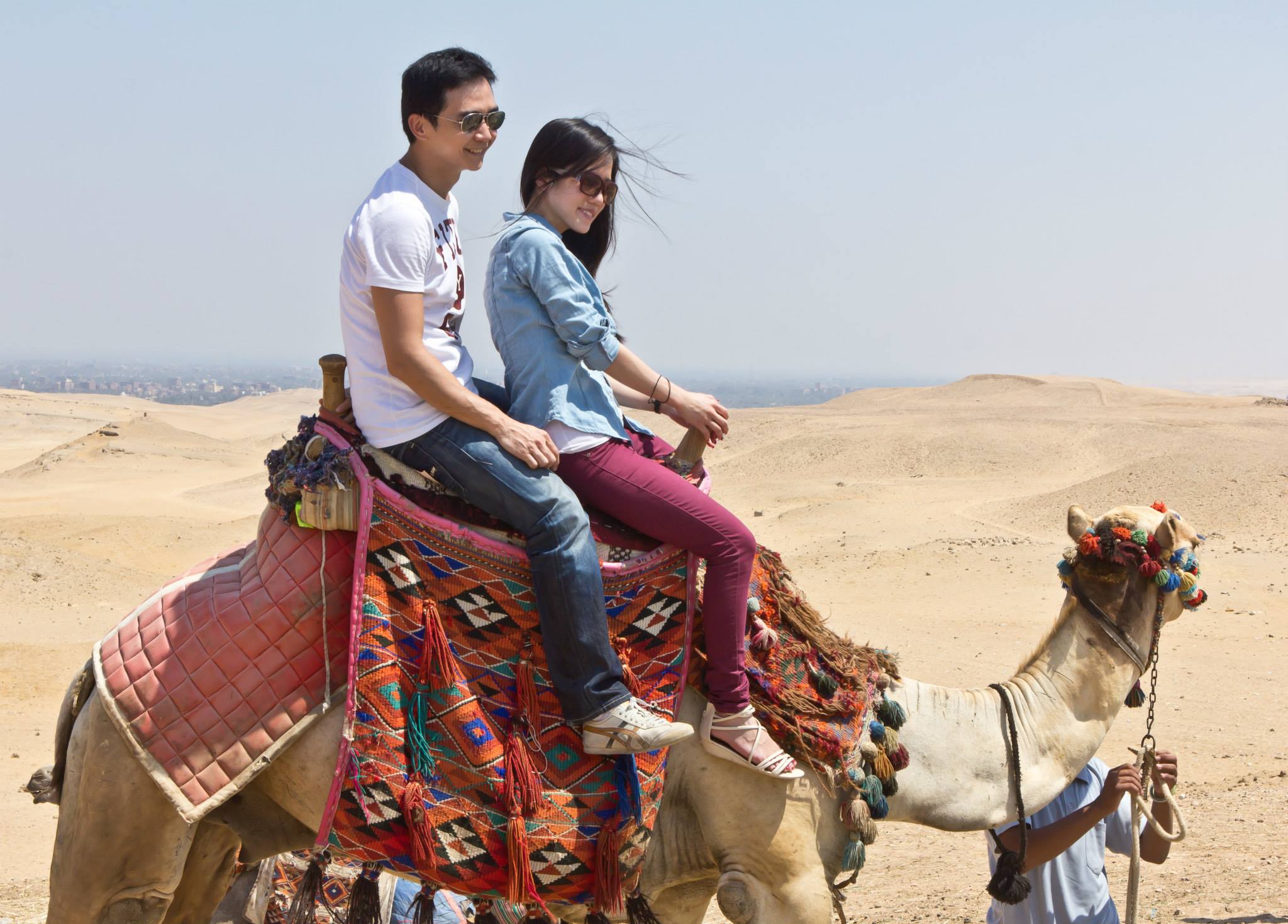 As an adventure junkie, I love exploring the wild, especially on a camel! Seeing the Pyramids wouldn't be complete without riding camels, and so I did. They were surprisingly lovely and gentle, each with its own facial expressions. I just couldn't stop caressing them like my own pets — can I bring them home, please?
Exploring the Giza area from the back of a camel was a totally different experience — just like how people would soak in the emptiness of the desert centuries ago, long before modern cars and technologies are available. They also have the option of horse riding here, but hey, when else can you ride a camel?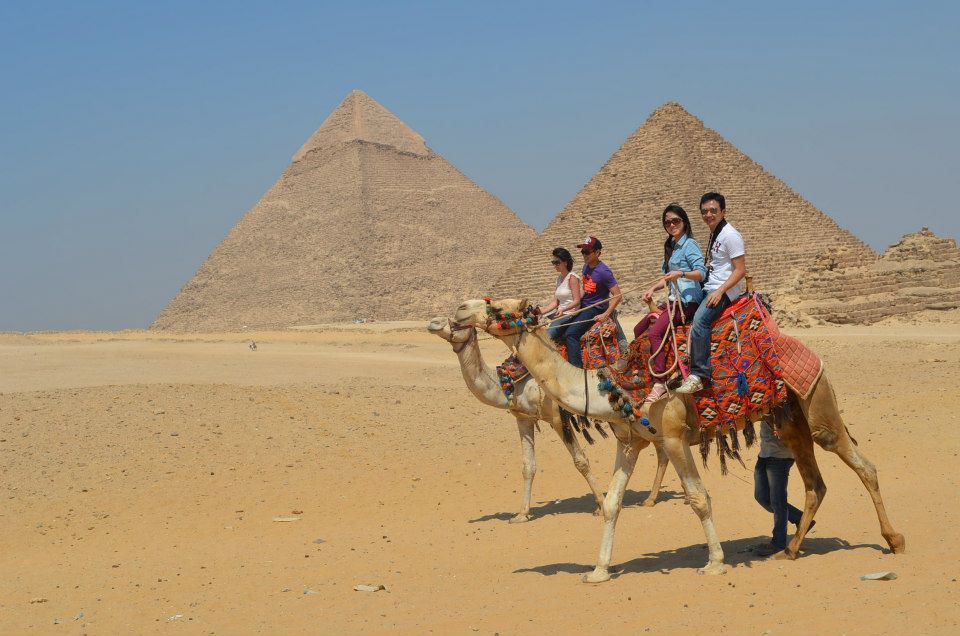 Living in the Pages of History
I love Egypt because it was like living in a history book — the amount of history here is indescribable. The sights are literally as old as time with outstanding old architecture. Our questions remain unanswered, even after the trip, but seeing them with our own eyes was indeed a one-of-a-kind experience.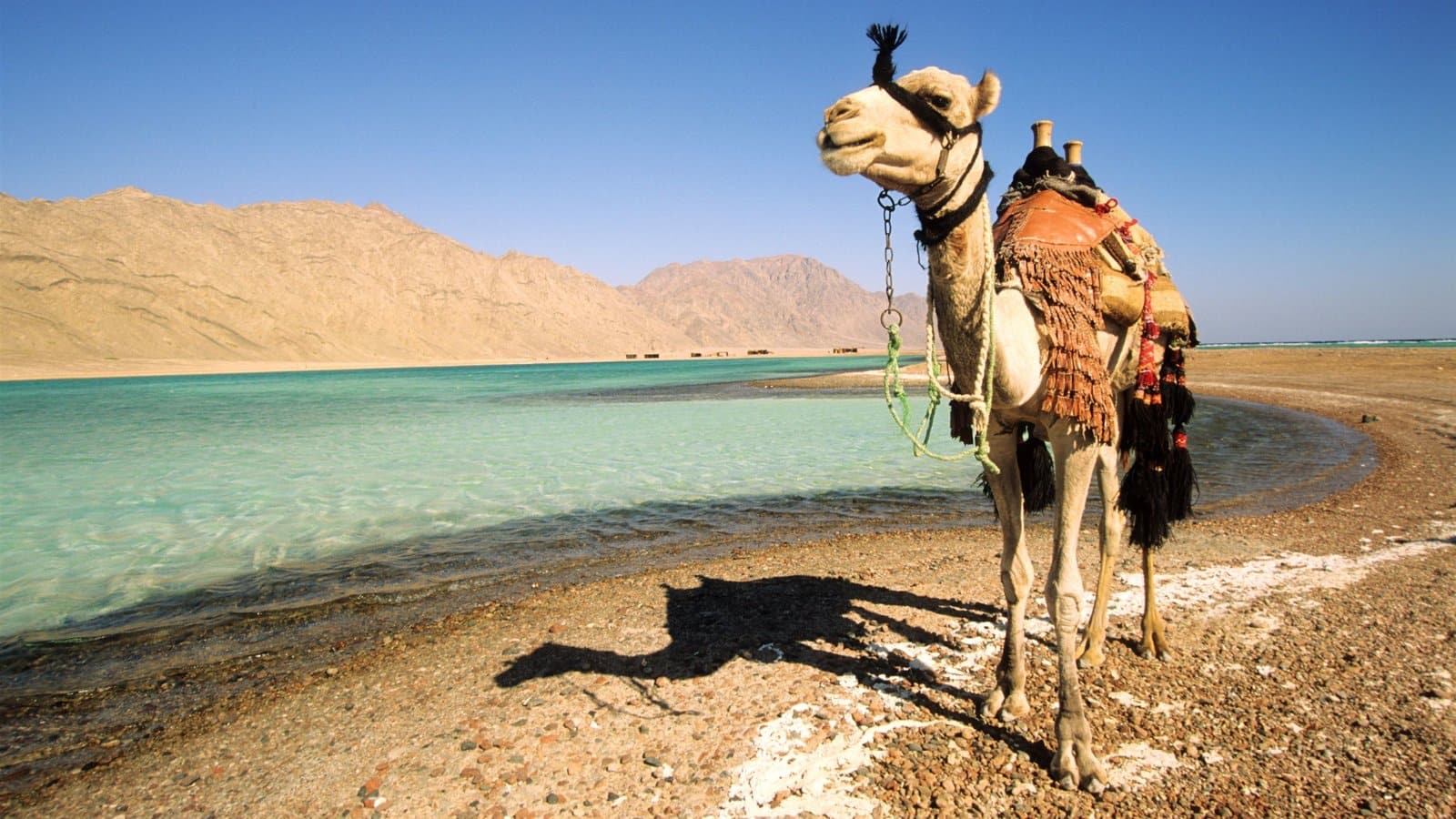 Know Before You Go

Best Time To Visit Cairo
There is no winning prize for guessing what's the weather like in Egypt: hot, hot and hot!
March, April, October and November have probably the most pleasant temperature, fewer crowds, and lower hotel rates.
Avoid December and January whenever you can as they are the peak tourist season. Remember to keep yourself hydrated and do not forget to apply some sunblock!
Where To Stay in Cairo
My favourite is the JW Marriot Hotel Cairo for its luxury accommodation and award-winning service. With a private man-made beach, this 5-star resort has its own theme water park, swimming pools, volleyball court, championship golf course, kids club and spa. Ideal for young couples wanting to spend quality time together and also for those travelling with children.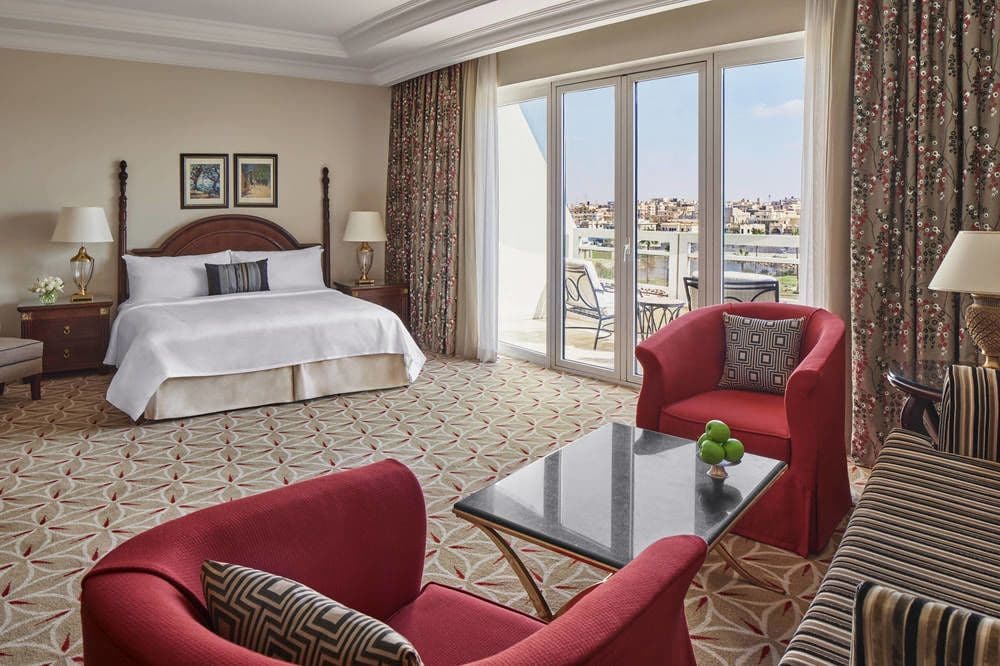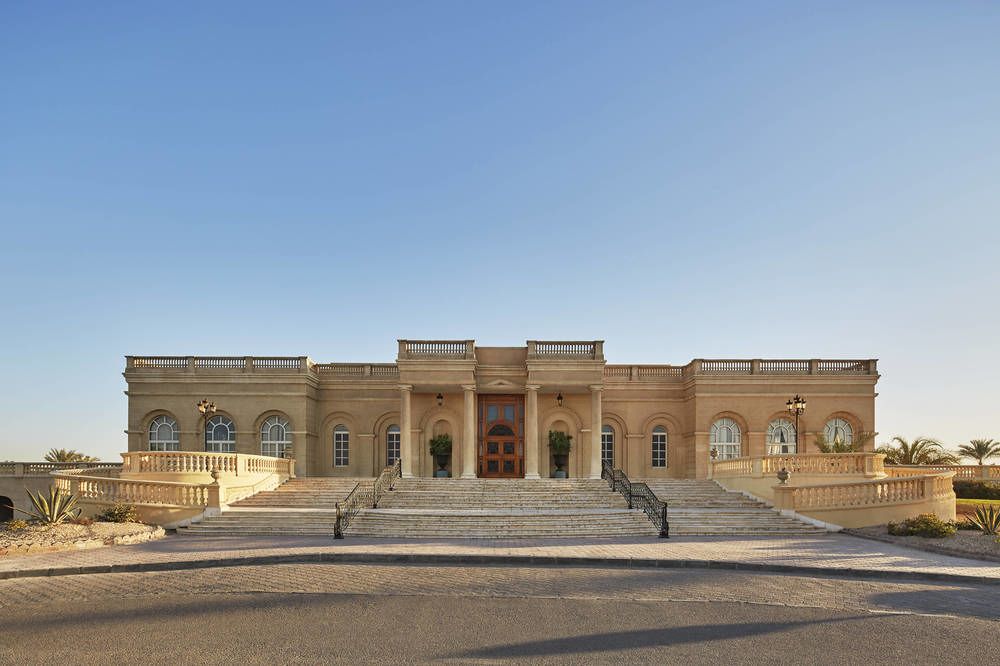 [button style='blue' url='https://www.expedia.com.sg/Cairo-Hotels.d178243.Travel-Guide-Hotels' icon='entypo-suitcase' ] More Cairo Hotels [/button]
Getting Around Cairo
Egypt is not as dangerous as many think. However, having a local tour guide did give us a peace of mind while travelling in Cairo. Our guide, Ahman, had arranged for a full-day excursion and transportation, making it so much easier for us to explore Cairo to the fullest. He also gladly shares all his knowledge and insiders' stories about the Pyramids of Giza and the Great Sphinx.