By Kathleen Poon, on July 16, 2019
Ireland: Revisiting the Ring of Kerry
My first solo backpacking trip was in 2004, and the destination was Ireland. During that trip, I explored Ireland for two weeks. My journey began from the capital city, Dublin, after which I travelled across the country to a north-west town called Sligo. I then ventured down along the west coast and saw places such as Westport, Connemara, Galway and Killarney. Here is my guide to transversing this wonderful country, including the enchanting Ring of Kerry.
Ireland: Journey to the Ring of Kerry

I remembered Killarney, a small tourist town situated in the south-west region of County Kerry. Killarney is a popular spot for Ireland vacations for the Ring of Kerry, one of the country's most stunning destinations. The Ring of Kerry is a 179-kilometre-long circular tourist route, famous for its captivating scenery of picturesque villages and green pastures, craggy cliffs and sandy beaches. The route is so beautiful that I didn't mind experiencing this incredible Ireland attraction again – thirteen years later – when I travelled to Killarney in 2017 to attend a travel conference.

How to get to the Ring of Kerry

Firstly, you need to get to Killarney before exploring the Ring of Kerry.
Irish Rail links Killarney to Cork and Dublin while Bus Éireann serves Killarney and County Kerry.
Dublin Coach takes passengers to and from Dublin Airport to Killarney via Limerick.
The closest international airport is Kerry Airport which is about twenty minutes' drive to Killarney town.
[button icon="entypo-flight" url='https://www.expedia.com.sg/Cheap-Flights-To-Kerry.d603084.Travel-Guide-Flights' fullwidth='true'] Flights to Kerry [/button]
Ways to explore Ring of Kerry
You can rent a car, drive and explore the route at your own pace.
However, if you have limited time, you can sign up for a full-day guided tour which was what I did. You can book the guided tour a day in advance at any travel agency in Killarney.

Ring of Kerry Route

I might not remember the exact order of the route, like, which town or village comes first. But based on the guided tour, the Ring of Kerry starts from Killarney, continues around the Iveragh Peninsula and along the coast of Kenmare to Killorglin, the shores of Dingle Bay, Cahersiveen, Glenbeigh and through charming villages of Sneem and Waterville, before ending in Killarney again.
During the tour, we made some stops along the way, and here were the places that we visited:
1. Kerry Bog Village
The Kerry Bog Village gives visitors an interesting insight into the Irish rural history and living conditions through the famine years in the late 19th century. The village has period thatched cottages furnished with antiques, figurines and a display of rural farm equipment used at that time.
A thatched cottage in Kerry Bog Village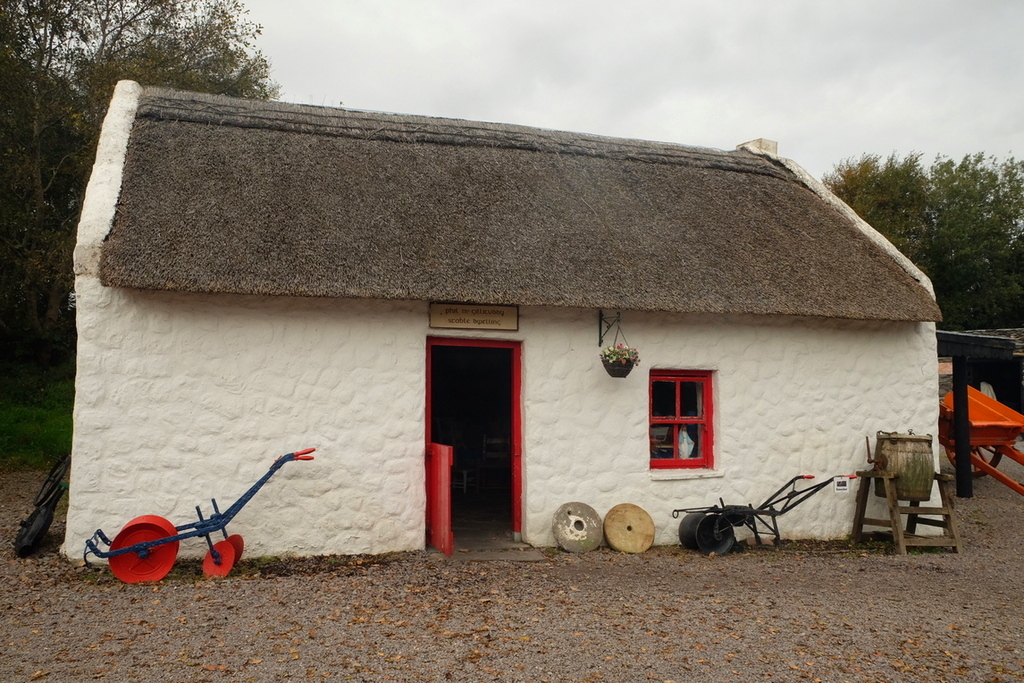 A local farmer, Brendan Ferris runs Kells Sheep Centre and trains border collie dogs in sheep herding. He gave us an excellent demonstration of his sheepdogs responding to his whistled commands, guiding the sheep down the mountains and into the pen. If you get to be a spectator for this wonderful Ireland activity, then make sure you don't miss out.
Sheepdog demonstration at Kells Sheep Centre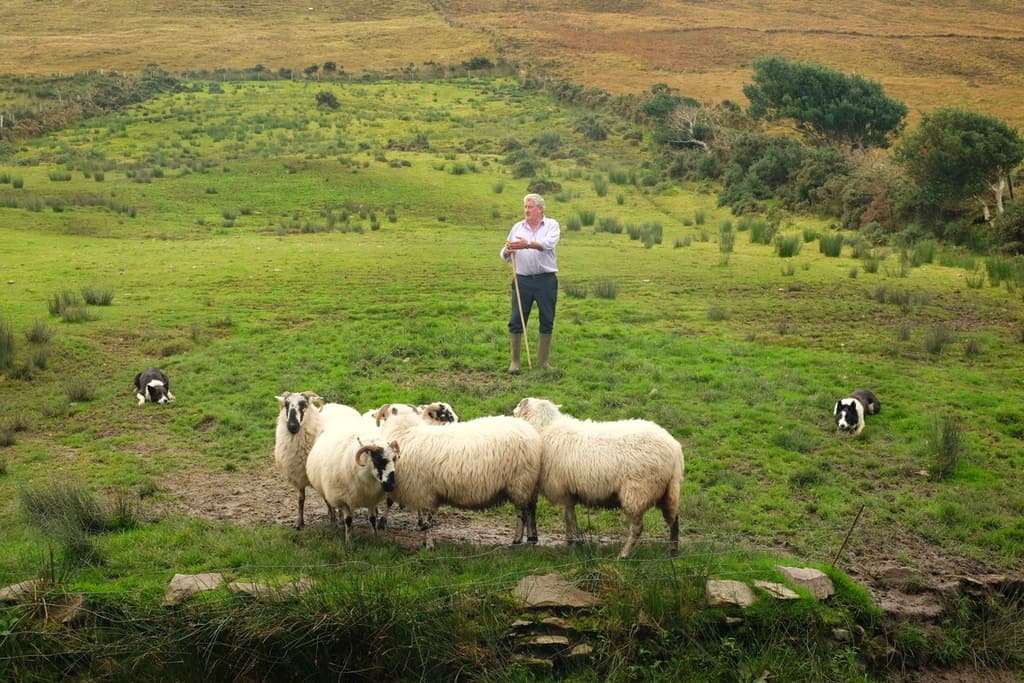 The charming town of Sneem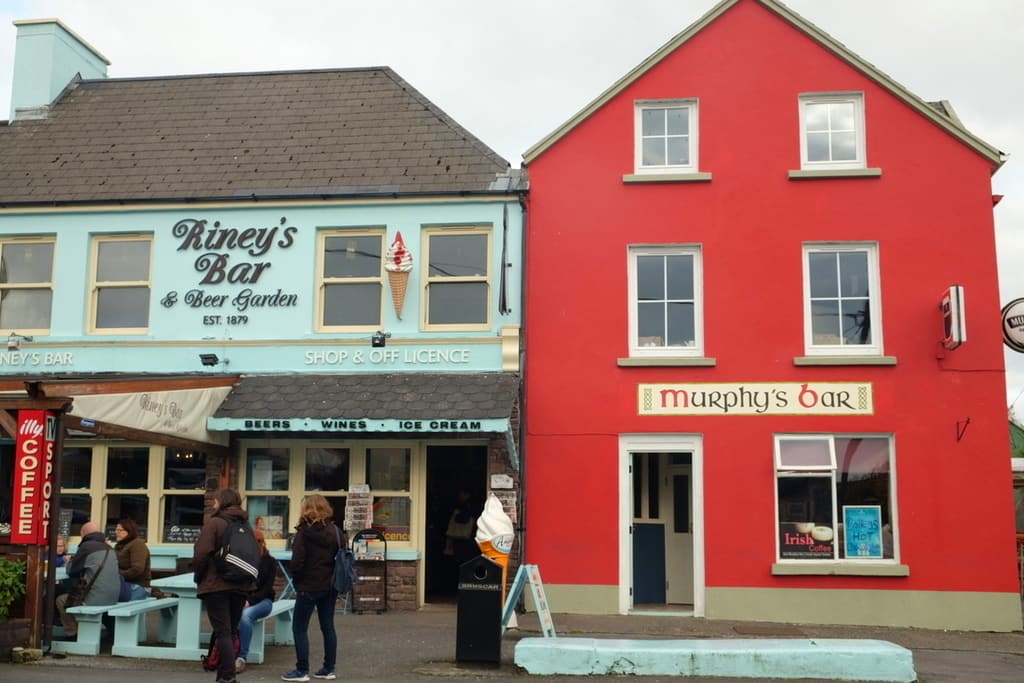 2. Waterville
Charlie Chaplin and his family used to come to Waterville for the holidays.

3. Where to stay in Killarney

Killarney is one of the country's leading tourist destinations, which means there is a variety of Ireland hotels and accommodation available in this small town, from 5-star establishments to B&Bs and hostels.
I stayed at the Killarney Inn, a B&B located just ten minutes' walk from the town centre and Ireland's National Event Centre (INEC) which was the venue of the travel conference. The room was comfortably furnished with a TV and ensuite facilities. Full Irish and continental breakfast was served at the B&B.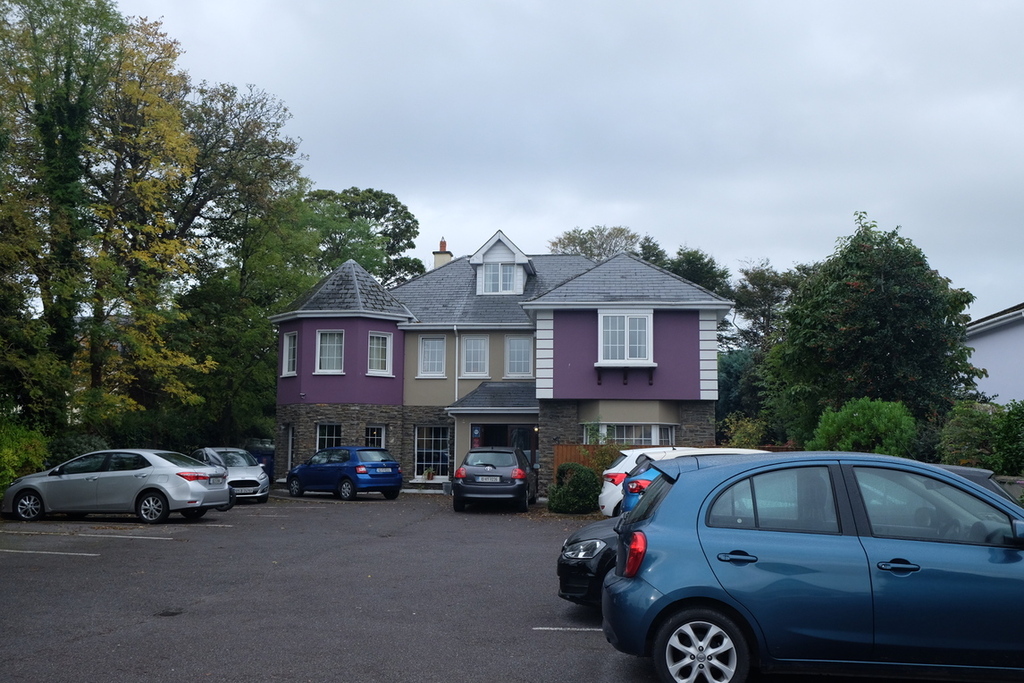 Alternatively, if you'd like a luxurious stay, you can consider The Brehon which is set amidst Killarney's breathtaking landscape and overlooks the Killarney National Park.
[button style='blue' icon="entypo-suitcase" url='https://www.expedia.com.sg/Killarney-Hotels.d1823.Travel-Guide-Hotels' fullwidth='true'] Find Hotels in Killarney [/button]
4. Traditional Irish food that you must try

While Ireland doesn't have the same reputation for cuisine unlike other European nations, one of the traditional Ireland foods that you must try is the Irish breakfast. The Irish breakfast generally consists of bacon, sausages, eggs, fried tomatoes, mushrooms, hash browns, baked beans and black pudding. Black pudding is a type of blood sausage cooked with pork fat and oatmeal. Don't worry, the black pudding doesn't taste gross, it is actually quite yummy!
Another traditional food that you must try is Irish stew. The central ingredients of the Irish stew are usually lamb, potatoes, onions and herbs such as thyme and rosemary. What makes this dish popular is that it's considered comfort food, especially during the colder months. You can order an Irish stew at any pub. The Irish food experience is complete if you wash it down with a nice, smooth pint of Guinness!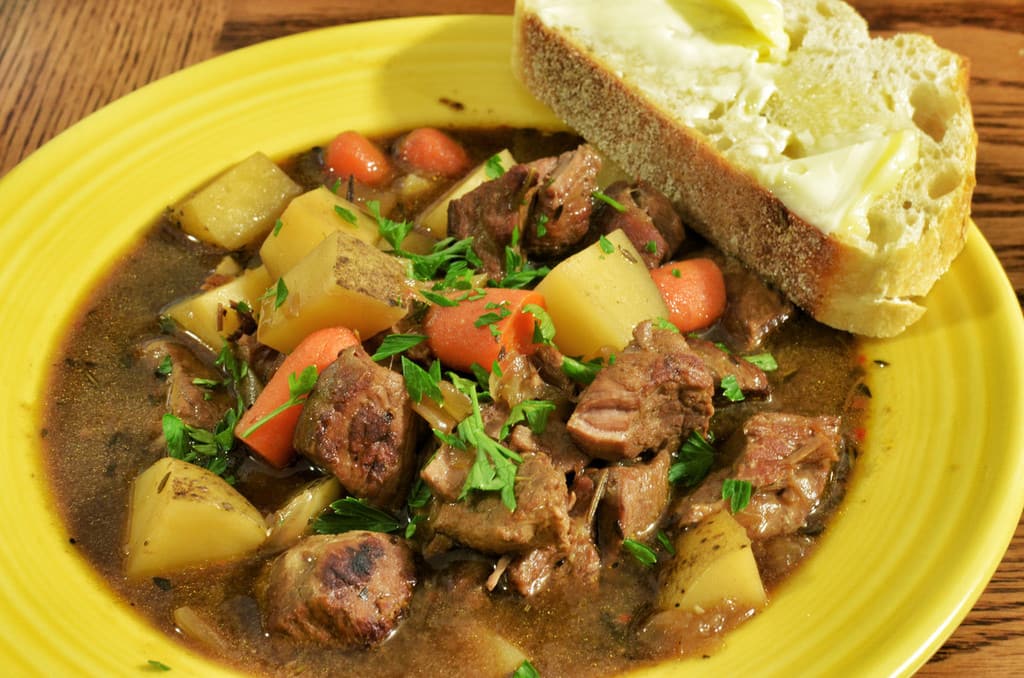 CC BY 2.0 | jeffreyw
Wash it down with a Guinness!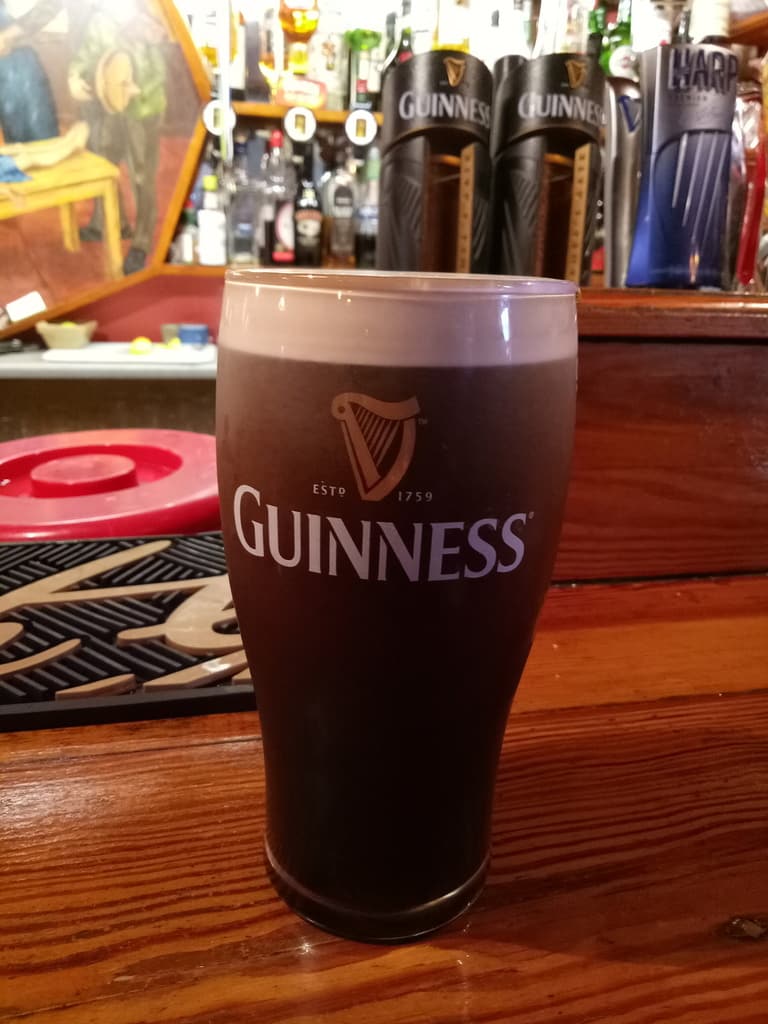 It was good to be back in Killarney and the Ring of Kerry after 14 years. Things haven't changed a bit except that the prices of food and drinks have increased. However, the Irish landscape, sights and towns remain the same – just as picturesque as before – and the Irish people are as ever friendly as always.