By Morgan Awyong, on July 9, 2019
The Frozen Fairytale – Irkutsk And Lake Baikal, Siberia
Like a certain Disney princess, the cold never bothered me. While some may shiver at the thought of sub-zero temperatures, I love my frosty hinterlands, and there's no place icier than Siberia in Russia. Here is my guide to planning an unforgettable Siberia itinerary.
The Frozen Fairytale: My Siberia Itinerary

As I landed at Irkutsk International Airport, I was greeted by an icy blast that wrapped me up like crispy cellophane. Sub-zero temperatures are nothing new to me, but at negative 35 degrees, the Siberia weather was quite the nippy greeting!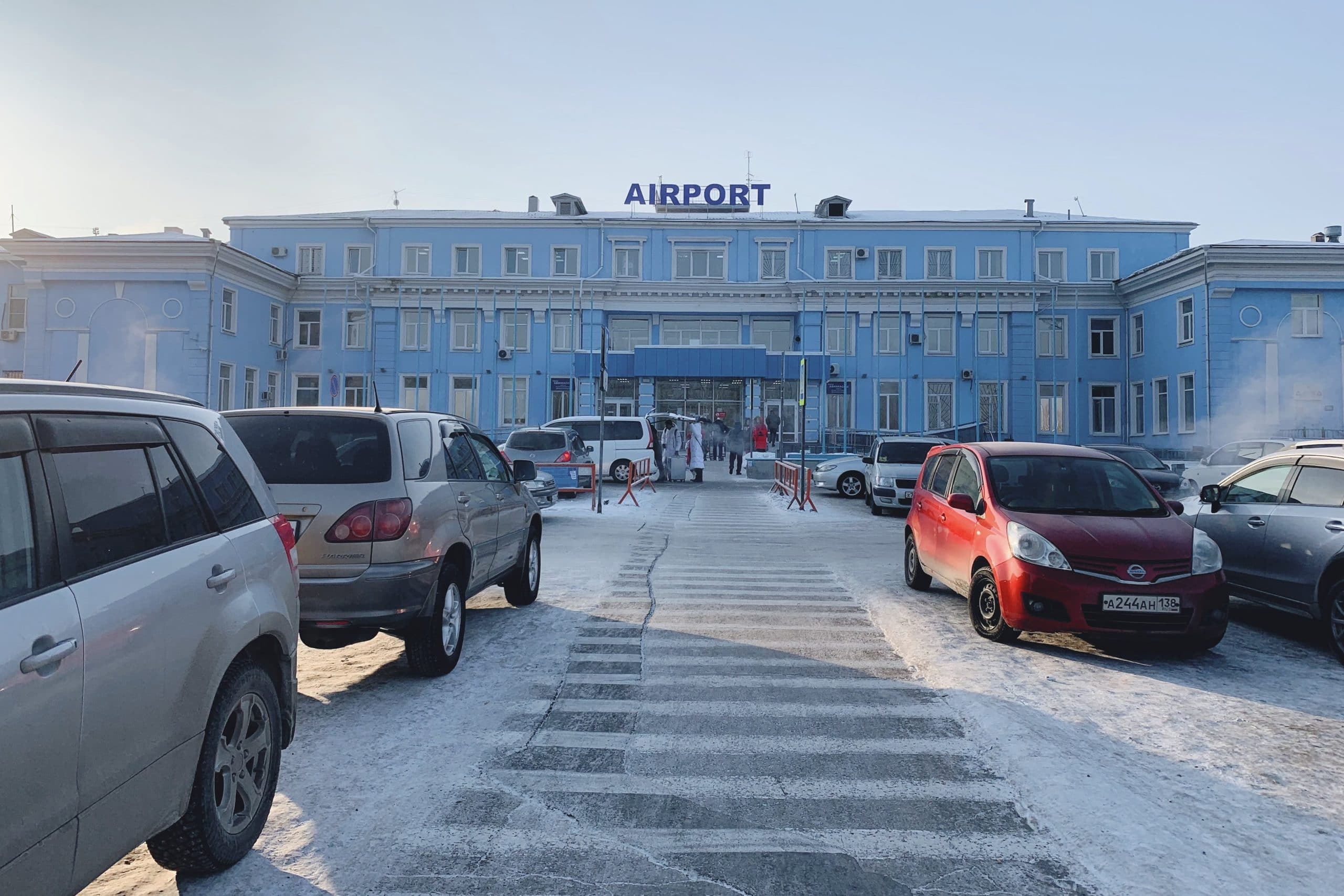 As the capital of Eastern Siberia, Irkutsk has been enjoying some tourist resurgence in recent years, and developments have made the city more traveller-friendly. While service standards remain a little inconsistent, English and Mandarin translations on signs and menus are becoming more common. It's an underrated historical city with exciting developments.
[button style='blue' icon="entypo-suitcase" url='https://www.expedia.com.sg/Irkutsk-Hotels.d1584.Travel-Guide-Hotels' fullwidth='true'] Find Hotels in Irkutsk [/button]

Catch the whimsy of confectionary churches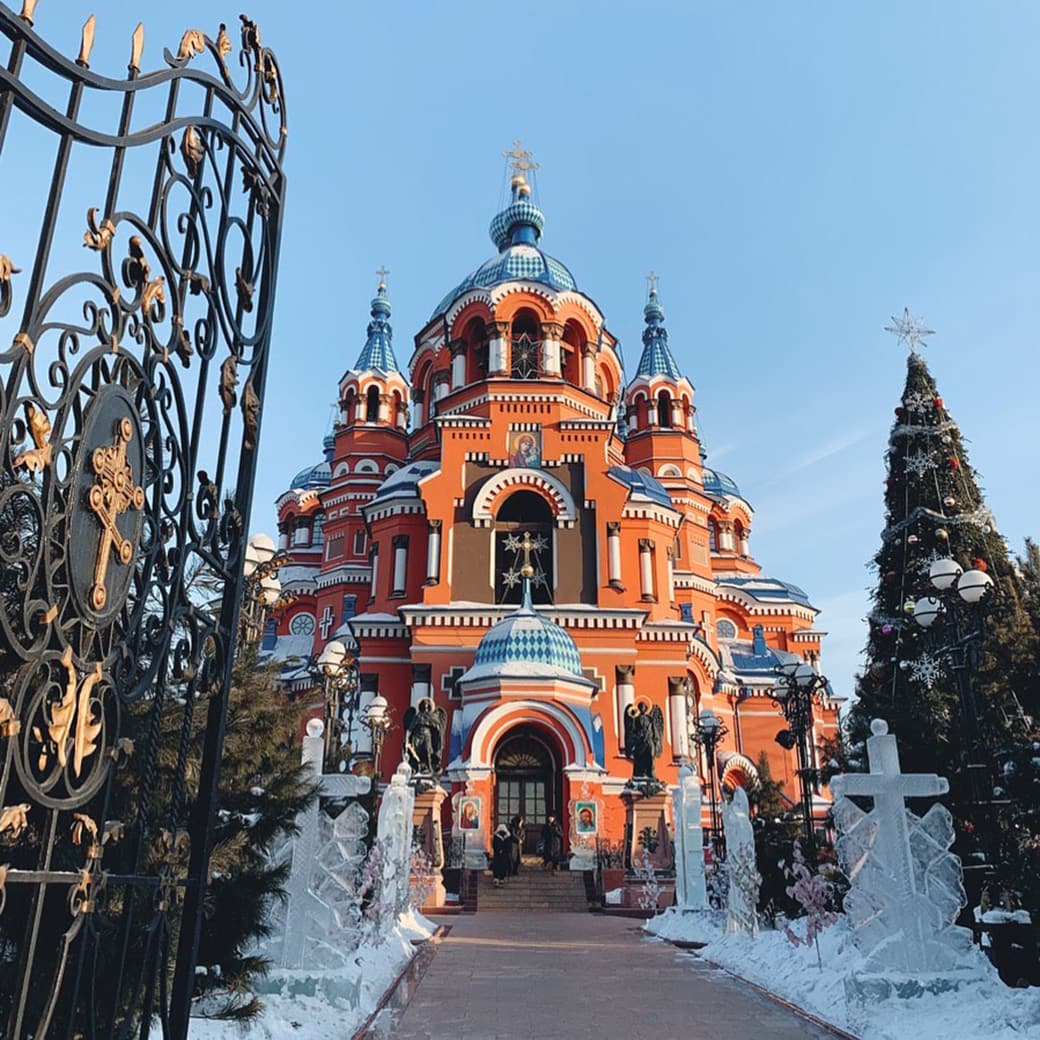 The churches of Irkutsk are iconic. Looking like something out of Hansel and Gretel, the Russian Orthodox buildings tell two stories – one within, and one without. Contrasting colours and geometric layers make them look like a wedding cake outside, while the inside is a jewellery box of fresco paintings and gilded panels.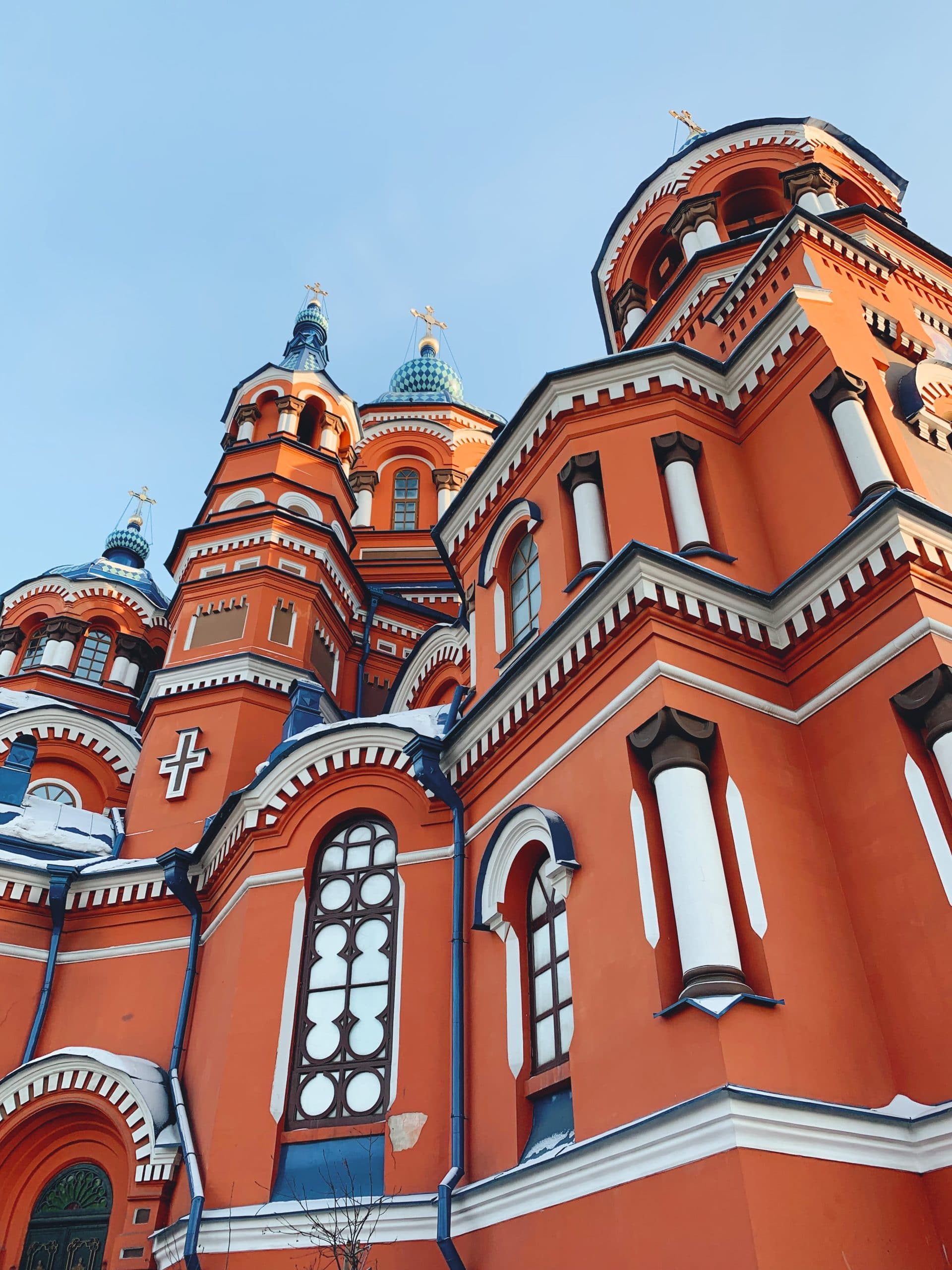 Built in 1885, the Byzantine-style Kazan Church of Irkutsk is particularly striking, making it a must-visit on any Siberia itinerary. Reminiscent of the Kremlin with its clay red walls, the Church of Our Lady of Kazan opts to be topped by bright turquoise domes and roof instead. This remarkable juxtaposition makes the church a magical sight to see. Even as I approach from afar, and in the frosty Irkutsk weather, it looked even more like a fairytale tower.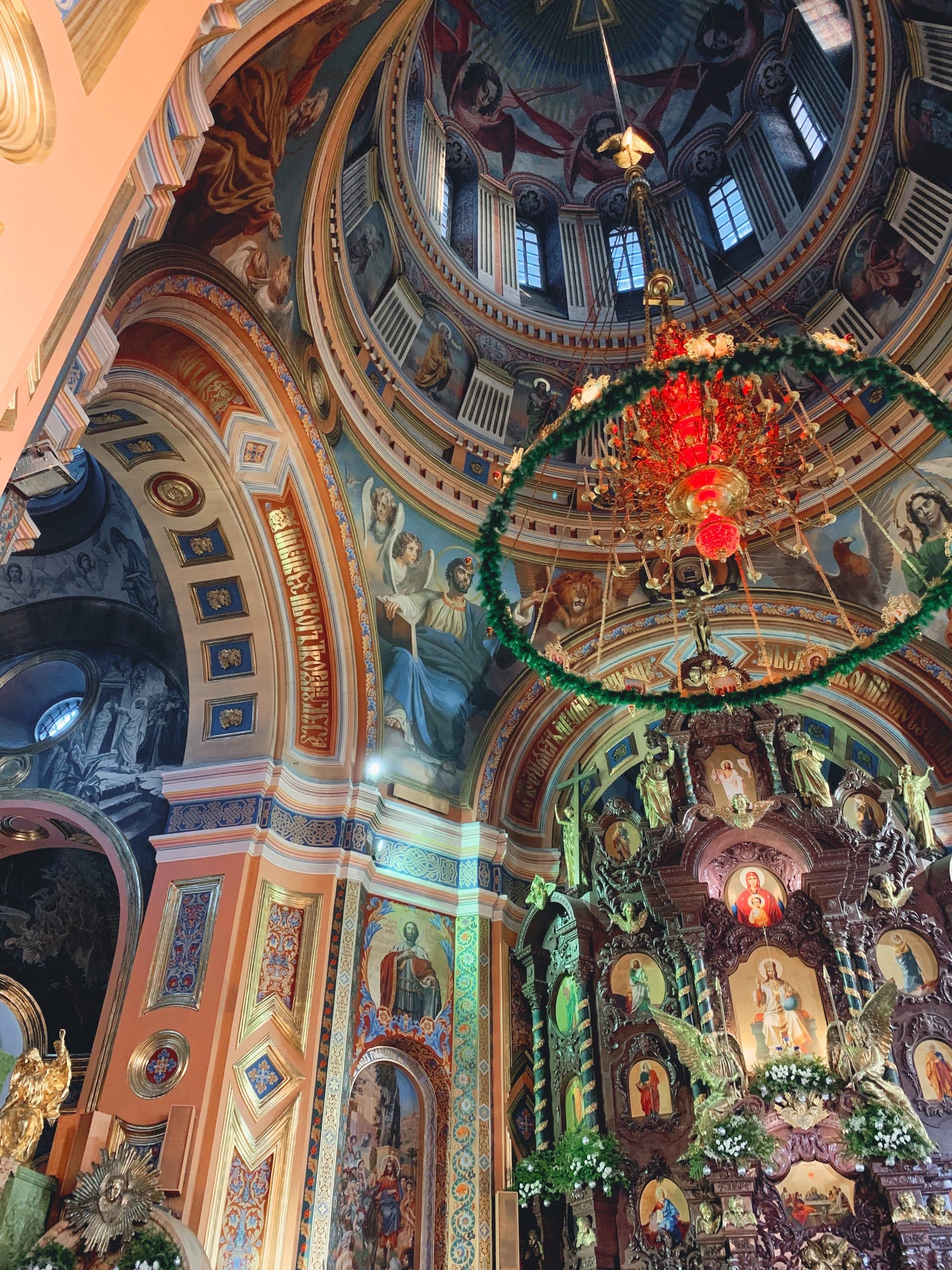 Entering the church, fresco paintings and a hushed atmosphere greeted me. A great time to come is in the late afternoon, as I did; when the sunlight streams in and gives the ornate space a romantic glow. Wander around the golden floor candelabras spruced with pine, and colourful depictions of Russian Orthodox saints, and light an offering if you wish in the peaceful setting.
The 1758 Raising of the Cross Church is conveniently located next to another tourist hotspot, so I headed over there next. The baroque style of the building meant an incredibly lavish interior, with rich woodwork and gilded panels being the highlight.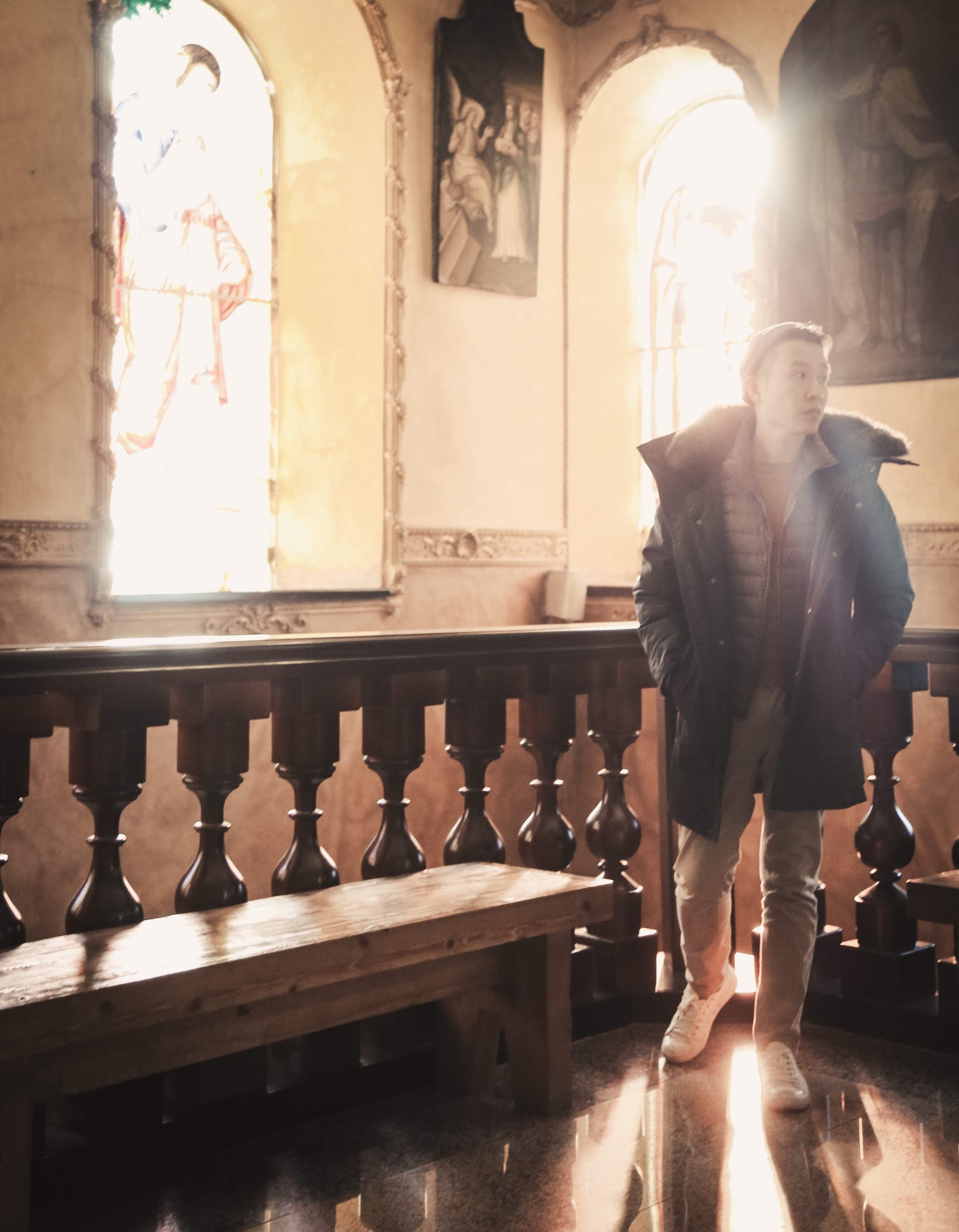 Outside, the white walls are once again made stark with orange brickwork that's unique to Irkutsk. The colour play almost makes the church look like a giant Lego build! Make sure you get a snap of these incredible works of architecture to remember your Siberia holidays by.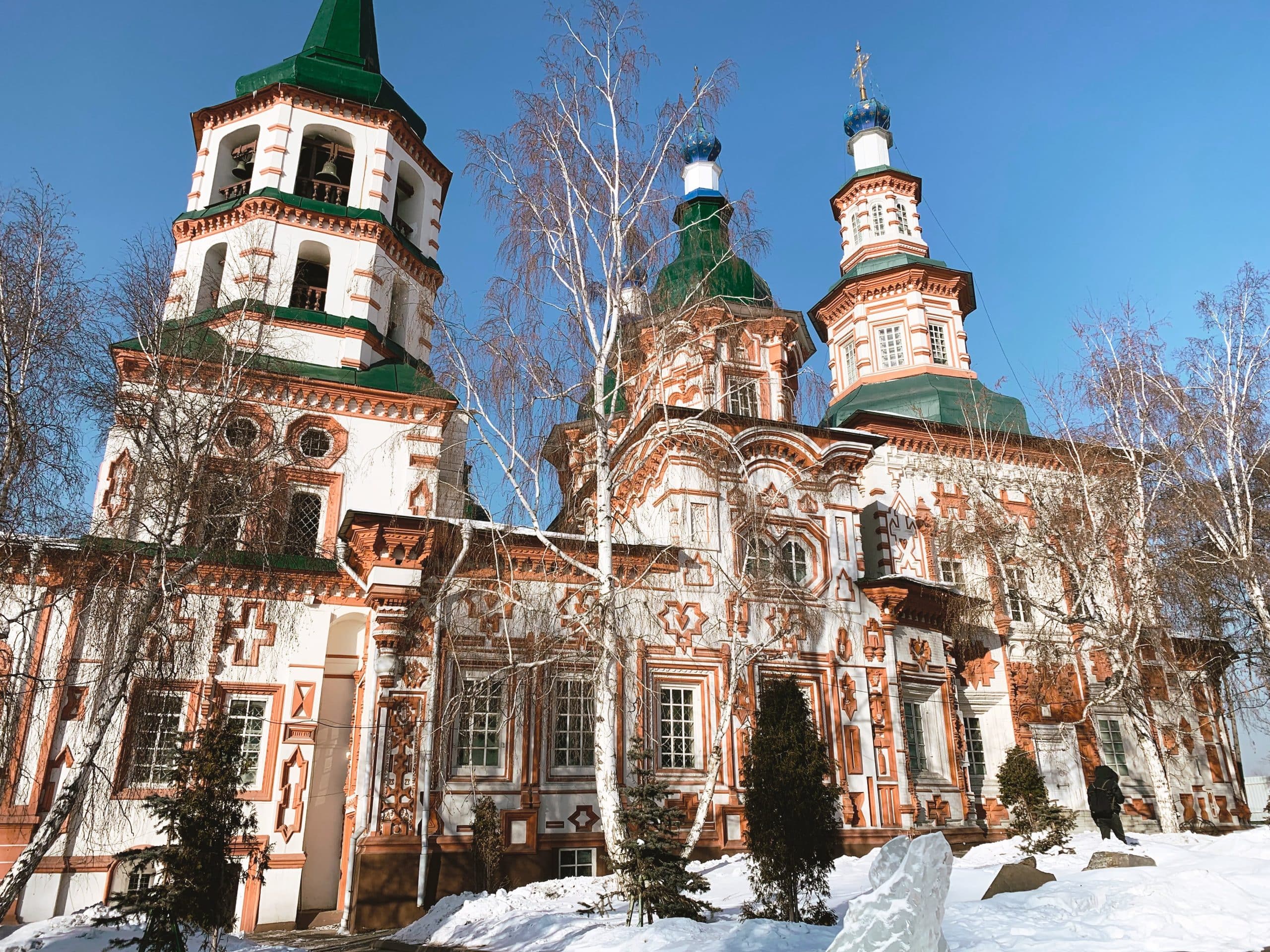 Meet the prancing beast that guards a Siberian hipster enclave
Across the street is the entrance to 130 Kvartal. It's an example of a newer development that has won the favour of both locals and tourists alike. It has a delightful combination of boutique shops, restaurants and museums housed in Siberian timber buildings.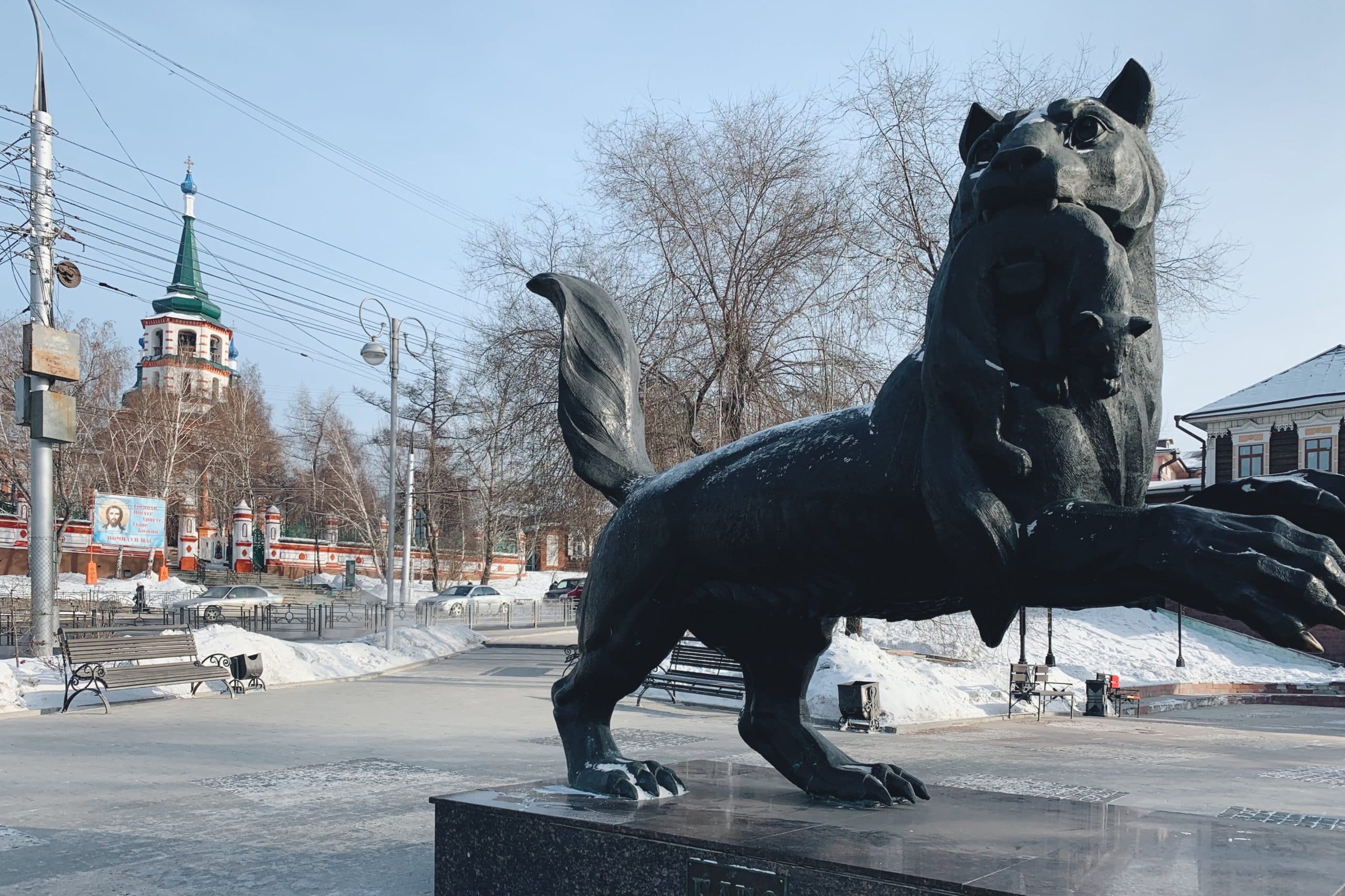 The UNESCO World Heritage site is guarded by a Babr (mythic Siberian tiger) sculpture at the entrance, and the playful, majestic statue is also the perfect photo-spot as Irkutsk's mascot.
I opted for a Georgian meal at Khinkal'naya. As I sit by a large window looking at the nearby river, it was easy to see why some see Irkutsk as the Paris of Siberia. There's a timeless romantic air in the middle of winter in this vibrant enclave, which supports Irkutsk's nightlife with colourful pubs, and at the end of it, a large modern mall for shopping fiends.

Where I stayed in Irkutsk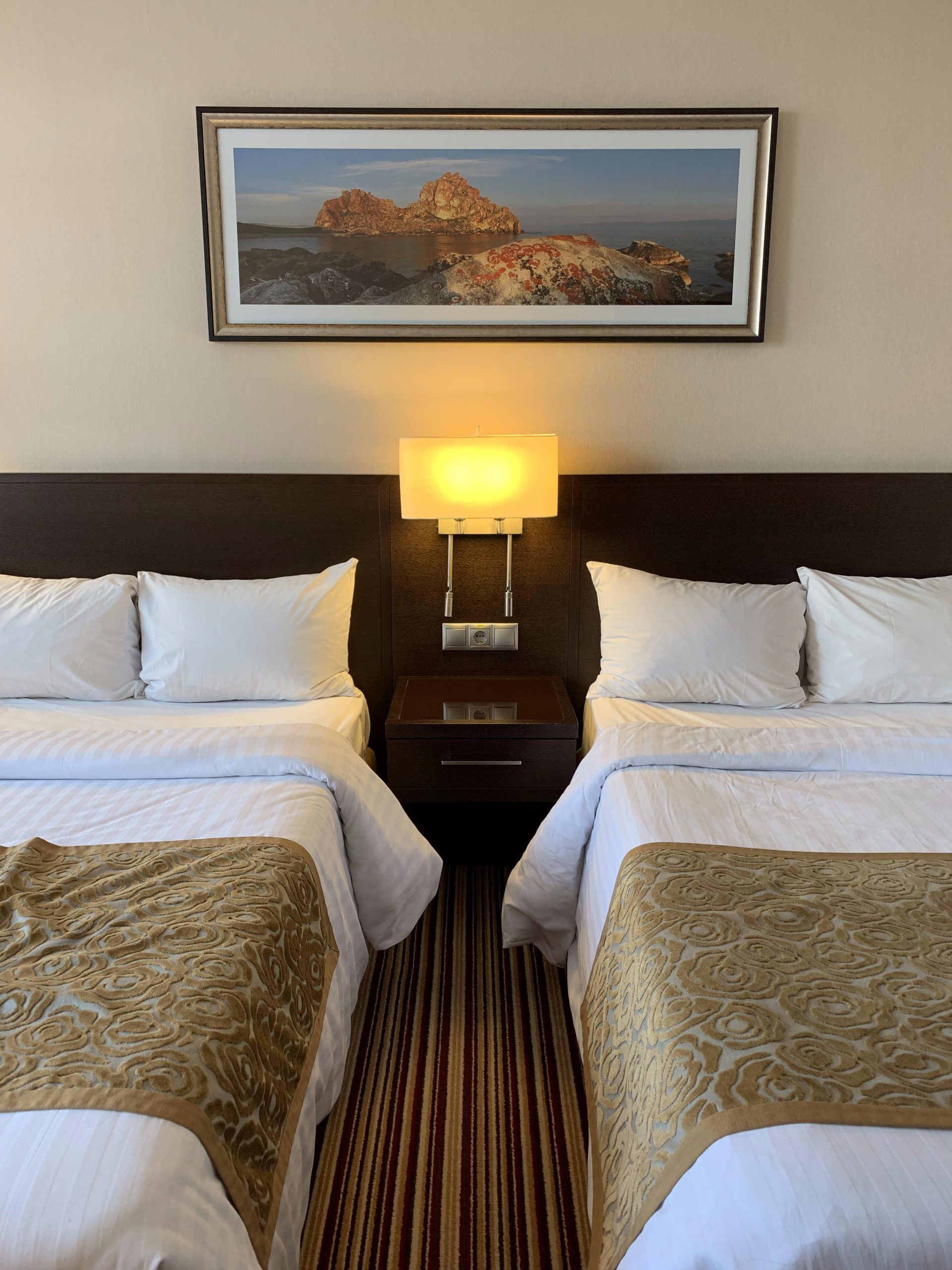 Irkutsk isn't a big city and Courtyard by Marriot Irkutsk City Centre gives you a comfortable rest, with great access to most Siberia attractions being only about 15 minutes away. The rooms are affordable yet well-equipped, and the staff can be of excellent help in situations when you can't speak Russian.
[button style='blue' icon="entypo-suitcase" url='https://www.expedia.com.sg/Irkutsk-Hotels-Courtyard-By-Marriott-Irkutsk-City-Center.h4431671.Hotel-Information' fullwidth='true'] Find out more about Courtyard by Marriott Irkutsk City Centre [/button]

Visit the Pearl of Siberia and her legendary wonders
The main reason for most travellers visiting Irkutsk is to explore Lake Baikal – the world's oldest and deepest lake. Most people visit the gateway town of Listvyanka to catch a glimpse of the freshwater body, but for the full experience, I took a 6-hour van ride to Khuzir on Olkhon Island, which resides in the middle of Baikal.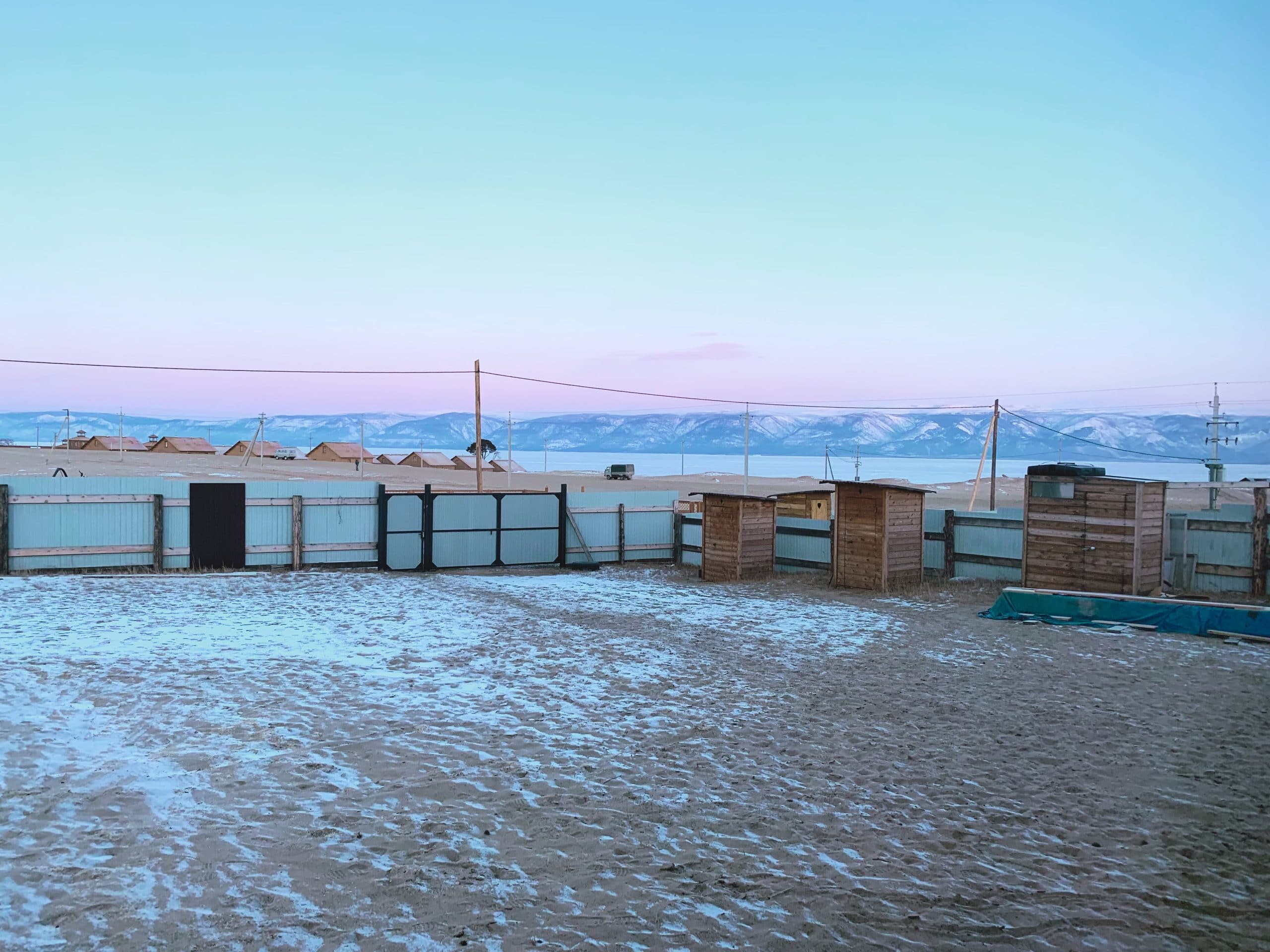 After arriving at my local accommodation, Na Peskah, I arranged the next two days' tours with the owner. Because the lake is huge (we're talking 45 times of Singapore), visitors usually break up the north and south into a 6-hour route each way.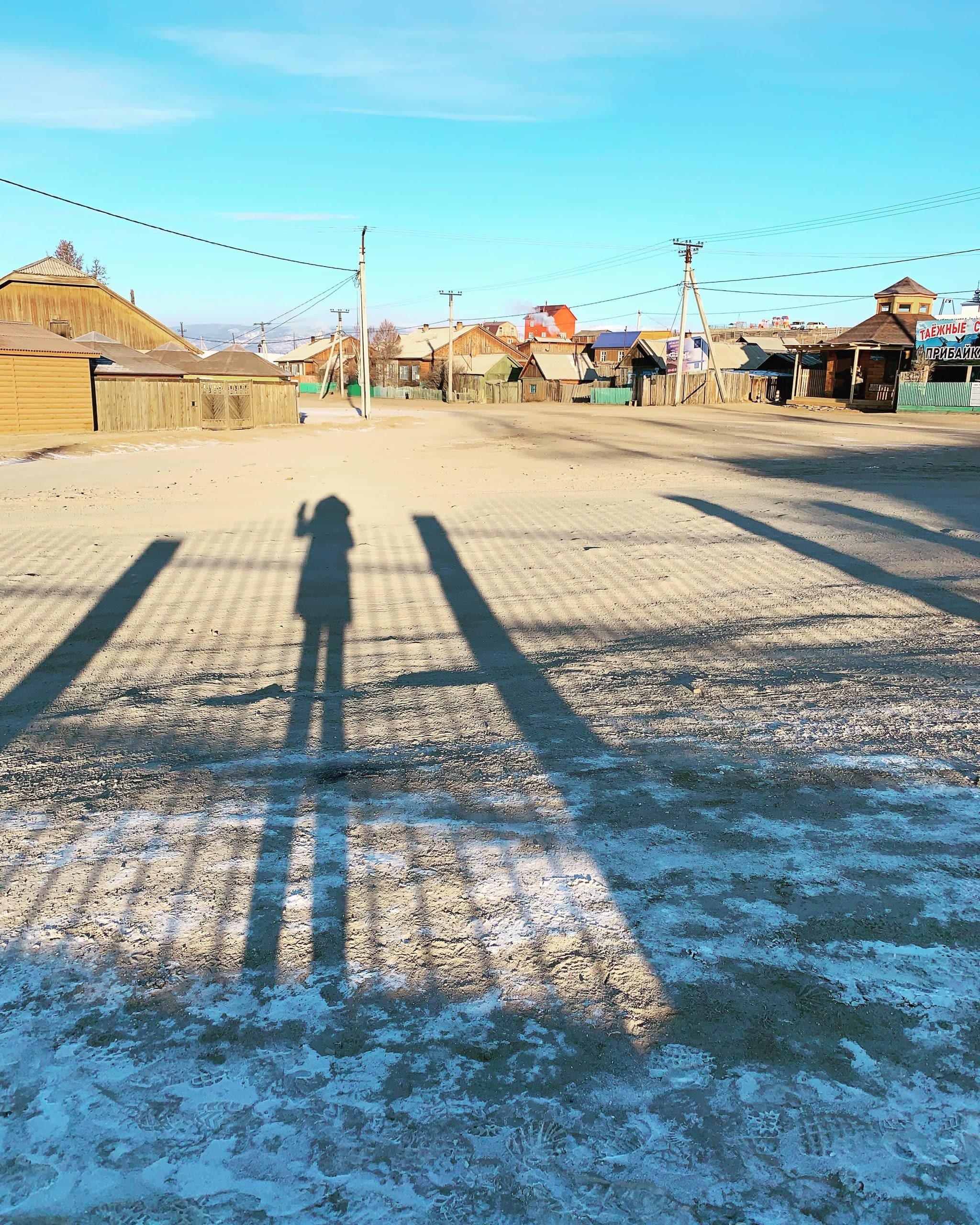 North Baikal
It will vary each winter, because hey, that's nature for you! You can expect snowy formations clinging onto rock faces, natural ice caves and plenty of ice stalactites that make for amazing photos. Mid-way through, we reached our highlight – Cape Khoboi, the northern tip of Olkhon island, marked by a dramatic peak.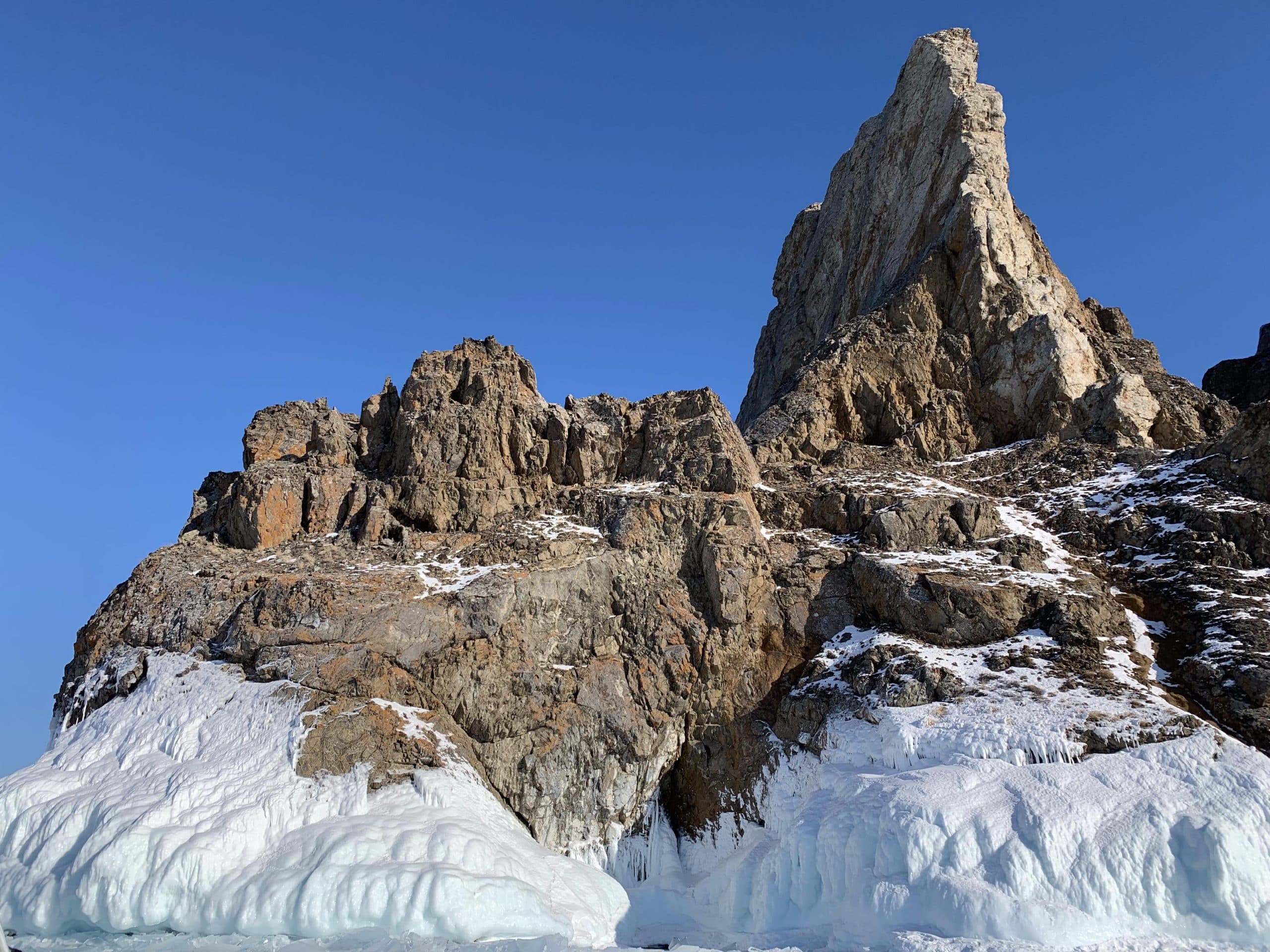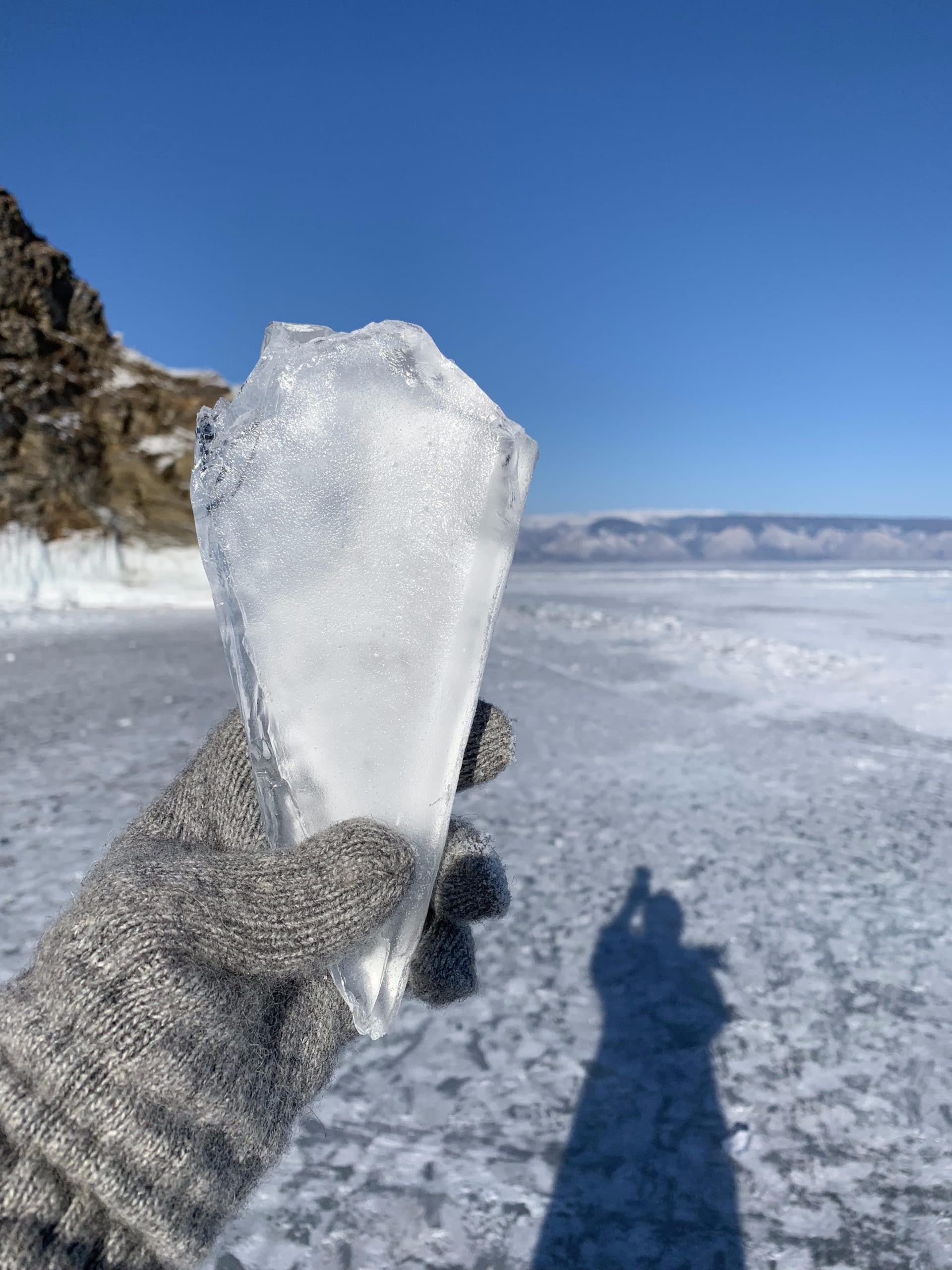 Another special moment for me was the campfire lunch cooked by the driver. It was a simple broth of canned fish, potatoes, carrots and some vegetables. In the blistering cold, this soup becomes the perfect meal.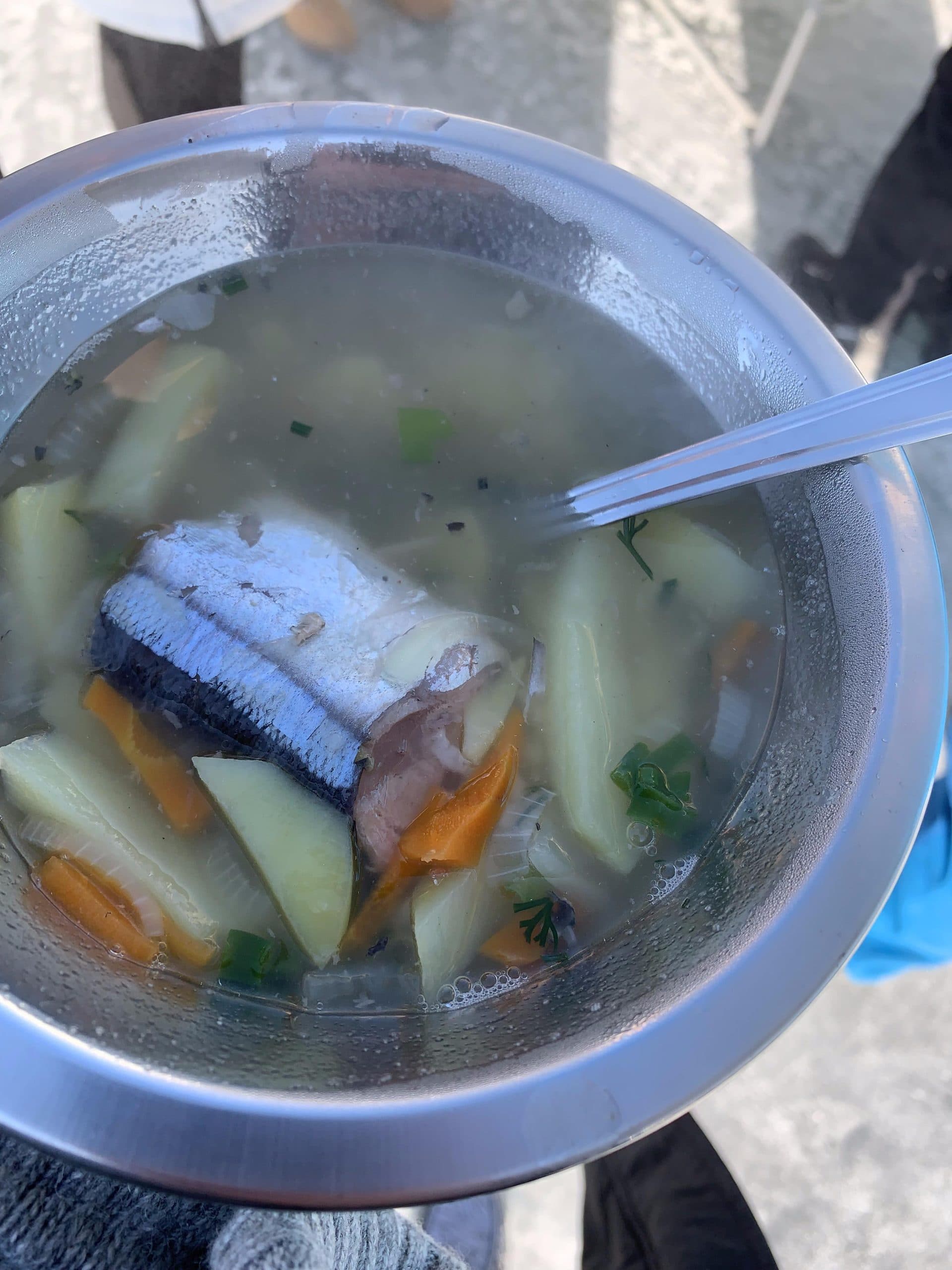 With some time in the evening, I headed to the nearby pier for a spectacular sunset view. Just be careful here – it can get very slippery! I fell a few times but if you're feeling brave, the view is definitely worth adding to your Siberia itinerary.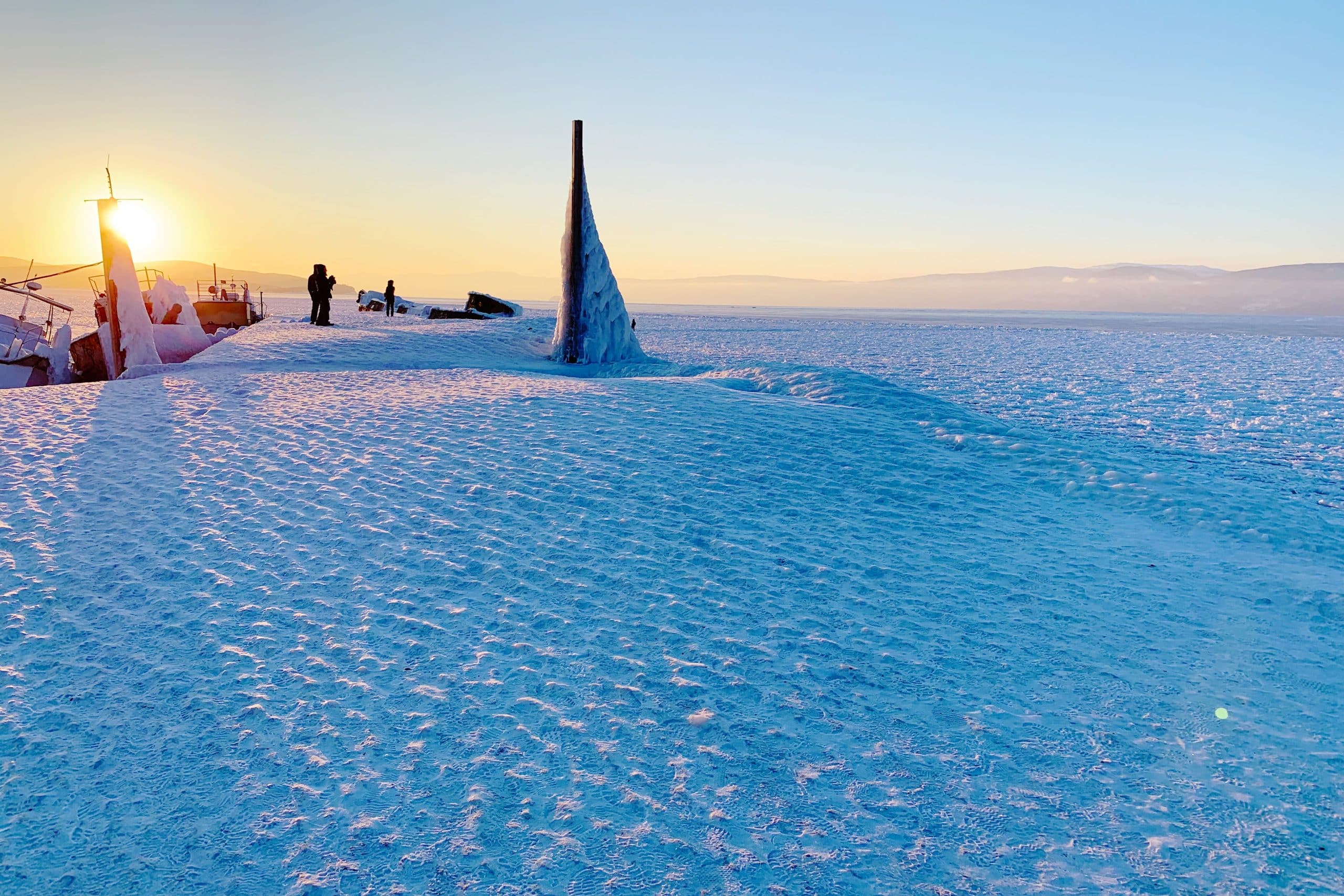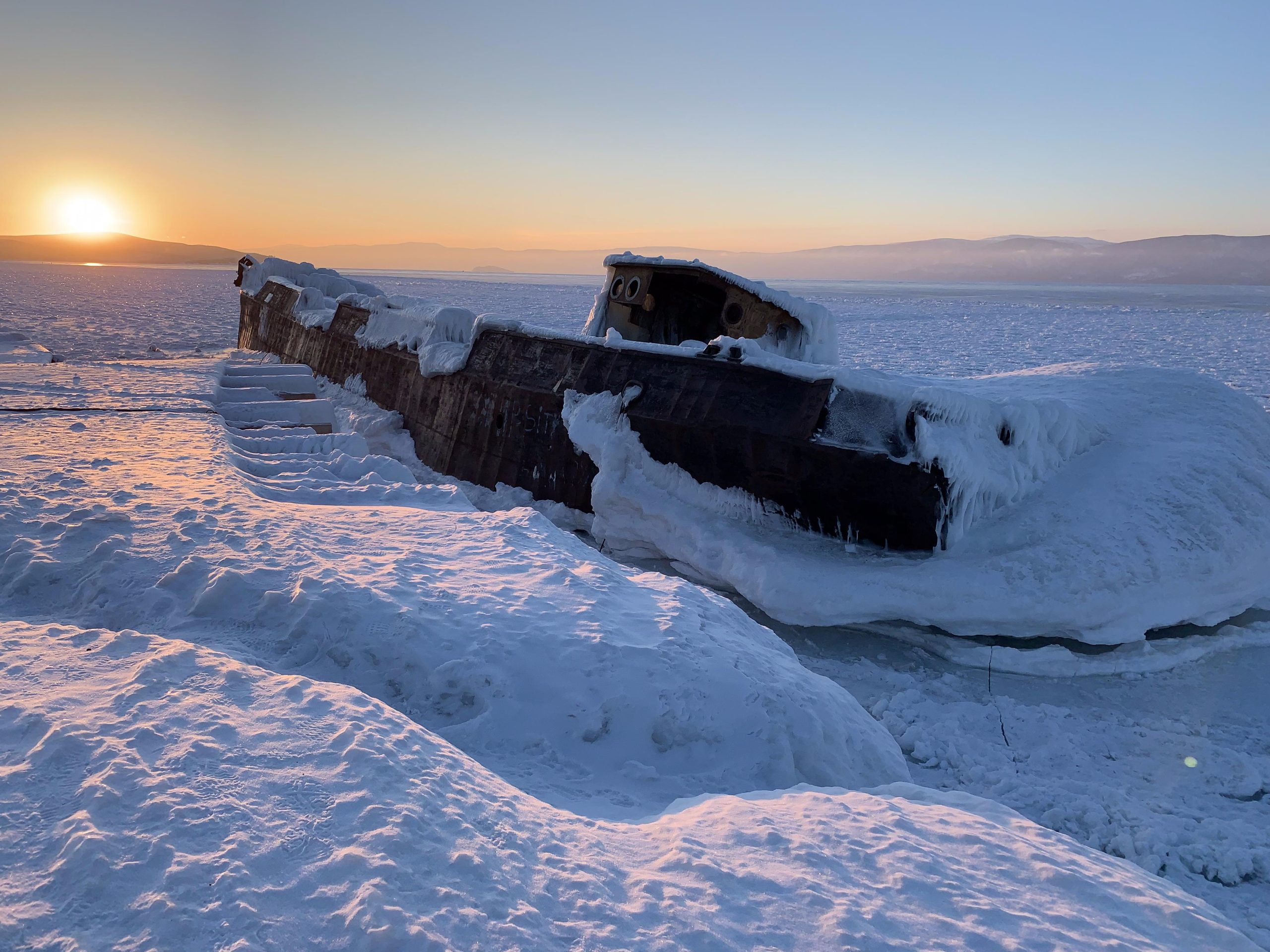 South Baikal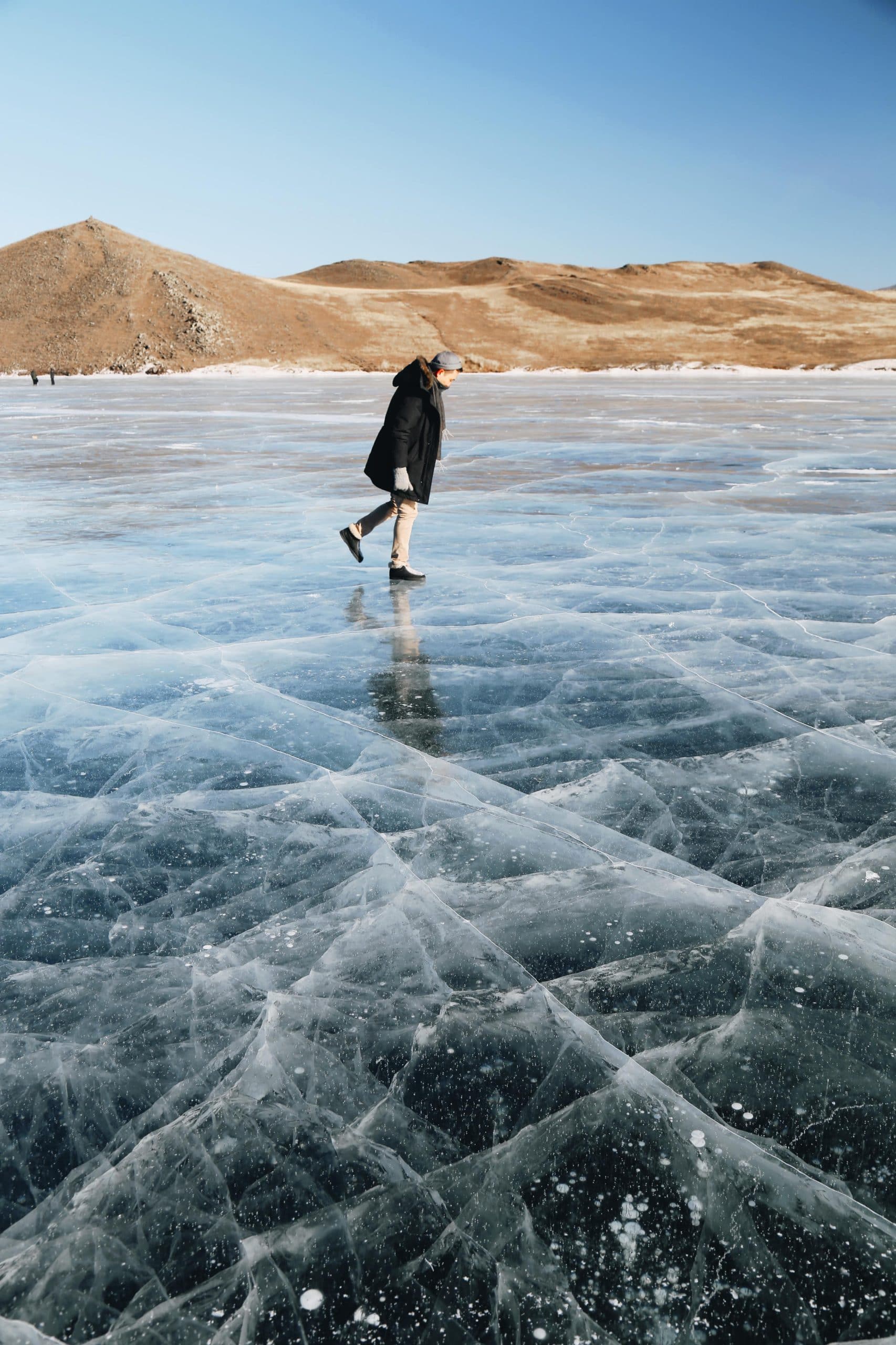 The south had a better variety of landscapes than the north. While there are still plenty of icy patterns under the lake, the famous phenomena of rising air bubbles and ghostly ice phantoms were more visible here.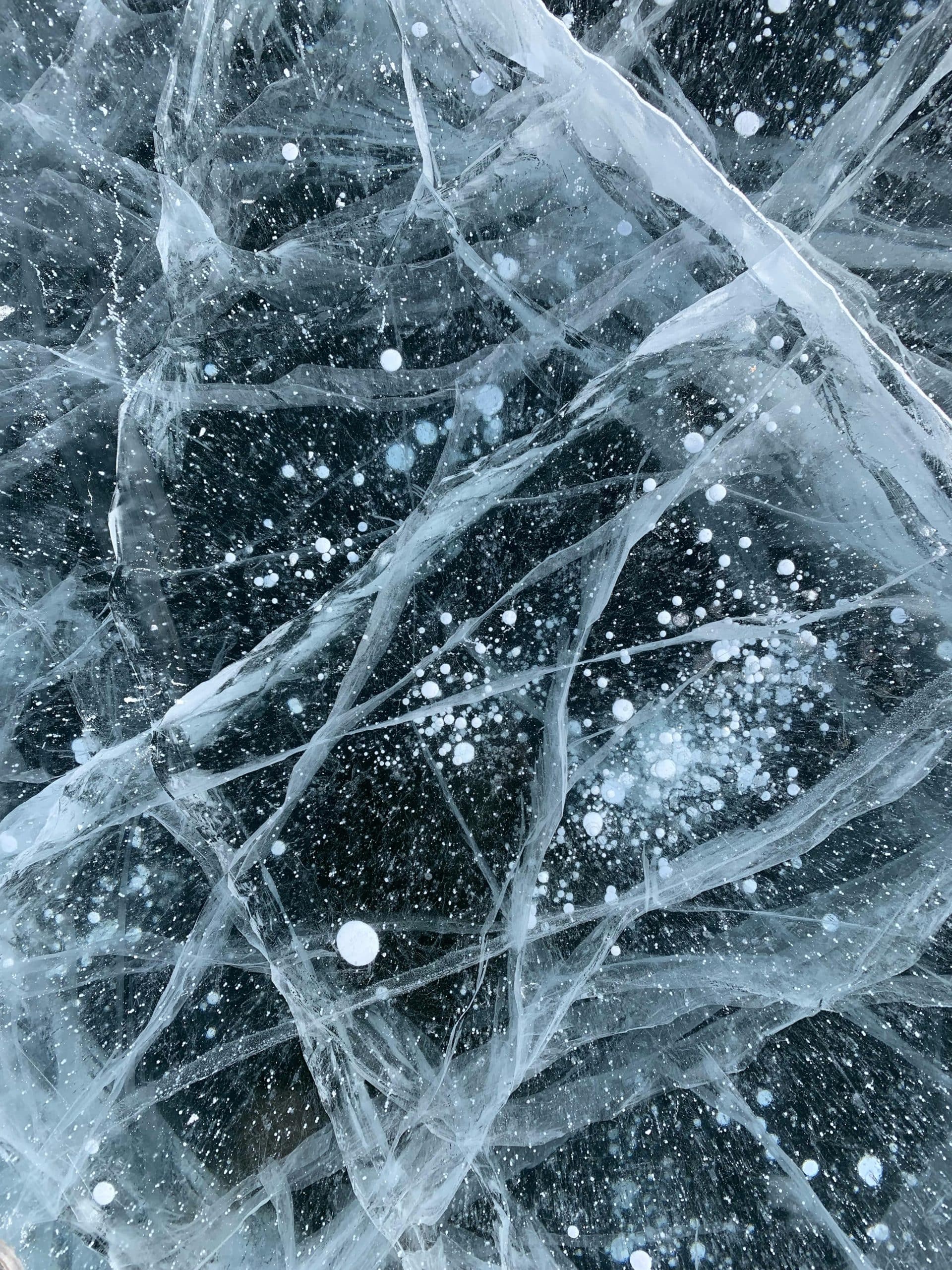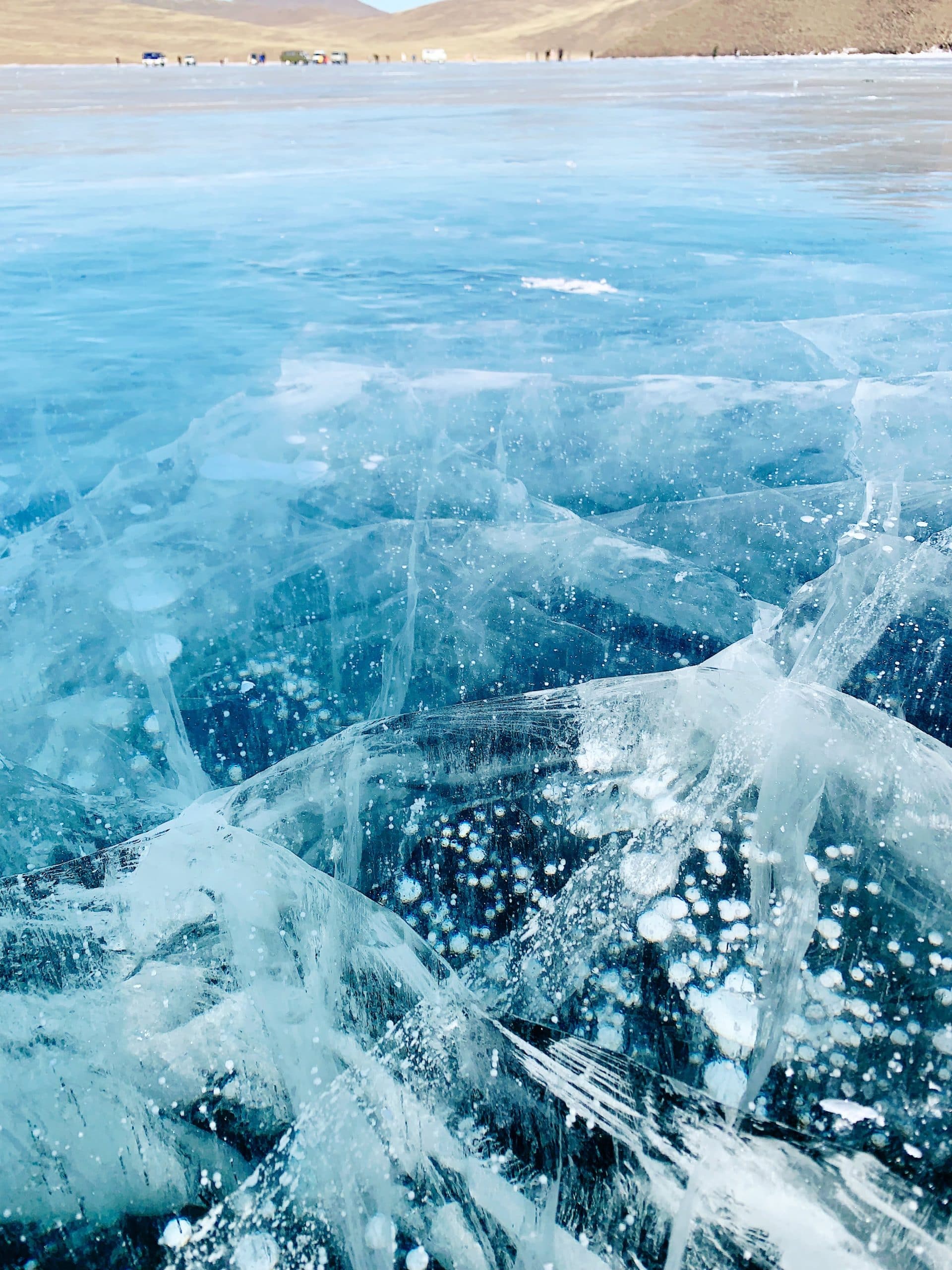 The driver also showed me some breathtaking top views to fully take in the majesty of the lake, including Ogoi Island where a pristine white Tibetan Buddhist stupa stands amidst colourful, fluttering flags.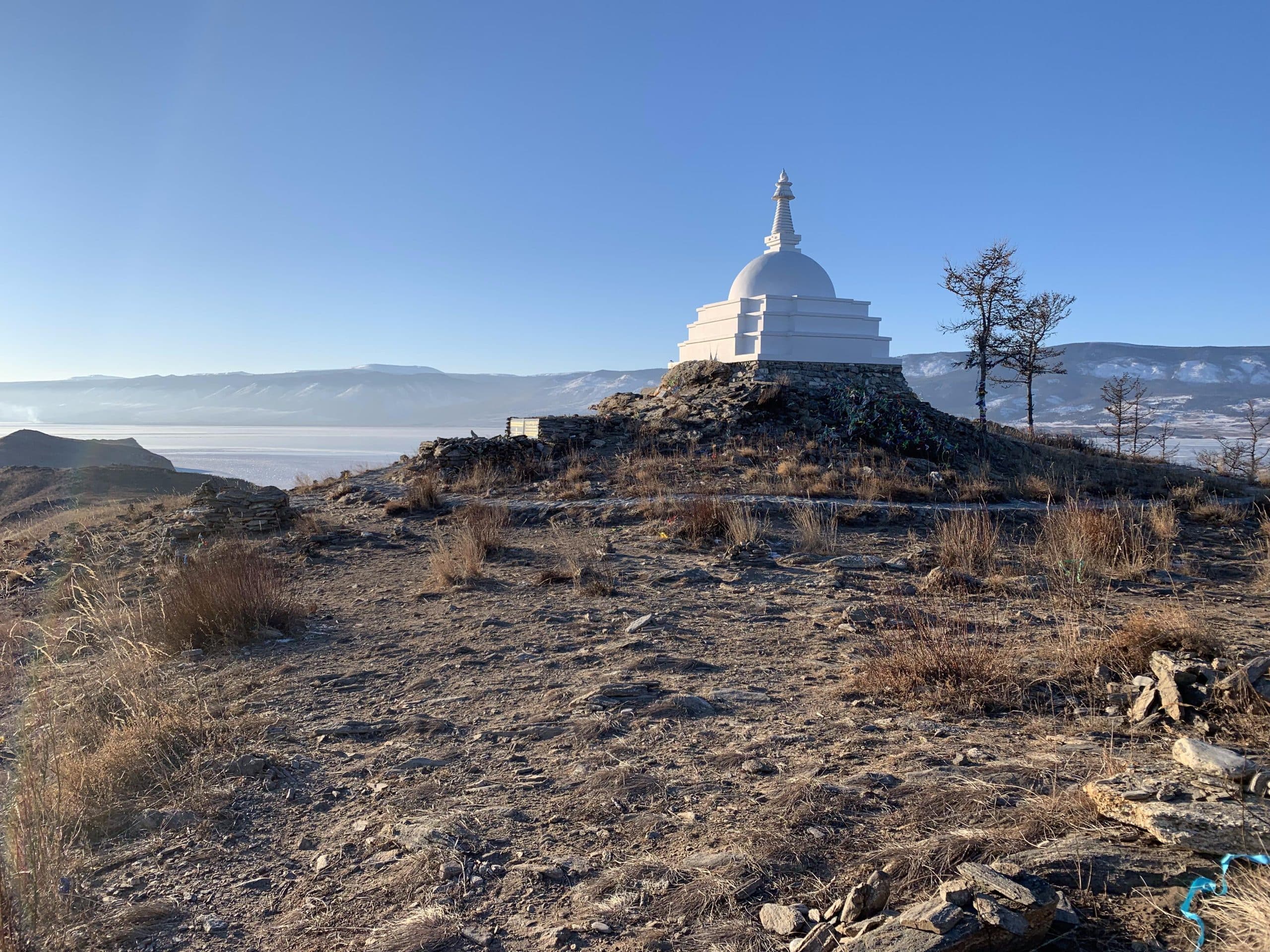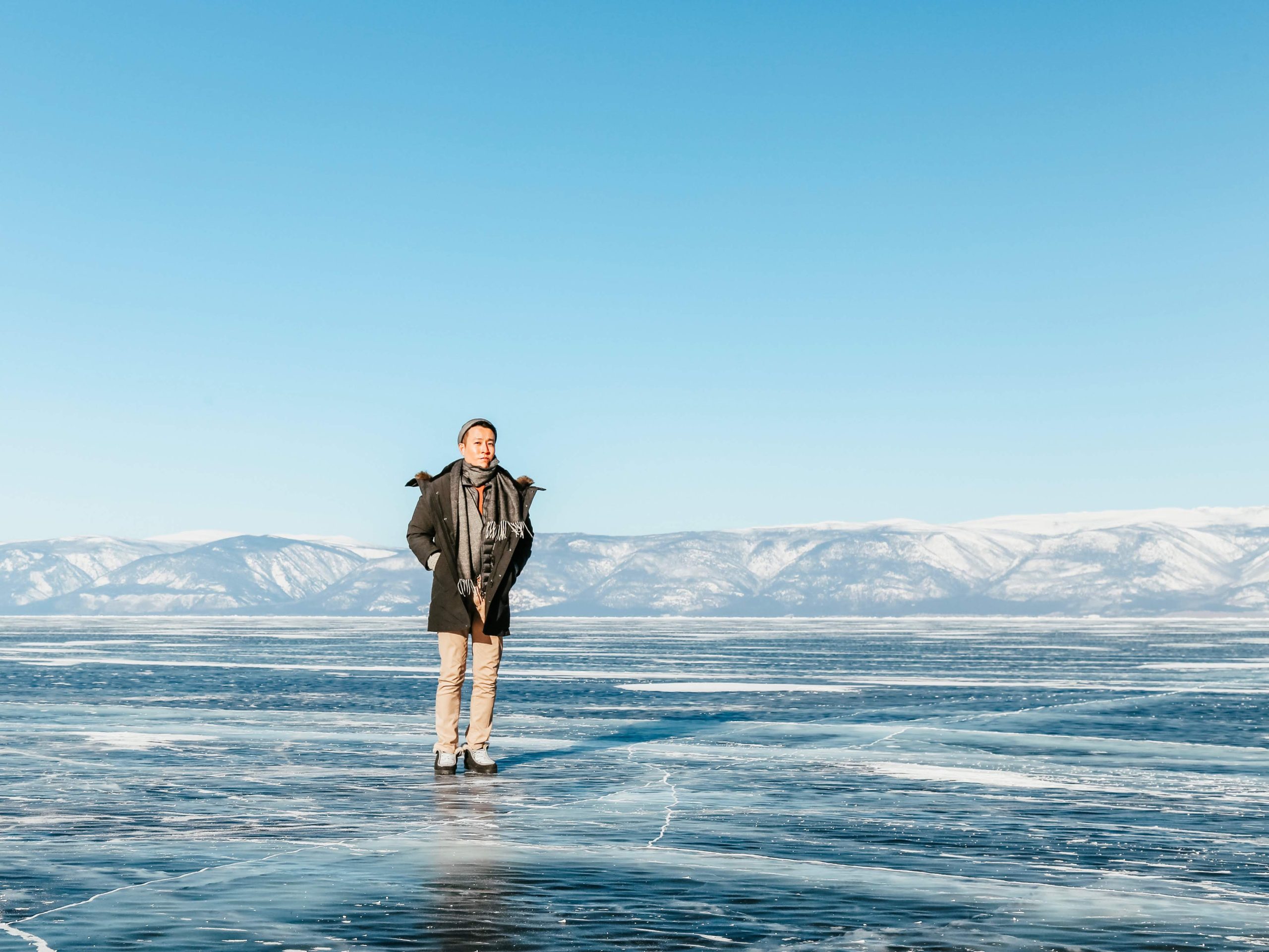 We ended the evening this time at Shaman's rock. The sacred twin rock cliffs and Shaman Poles of the indigenous Buryat made for a scenic and mystical finish to the day.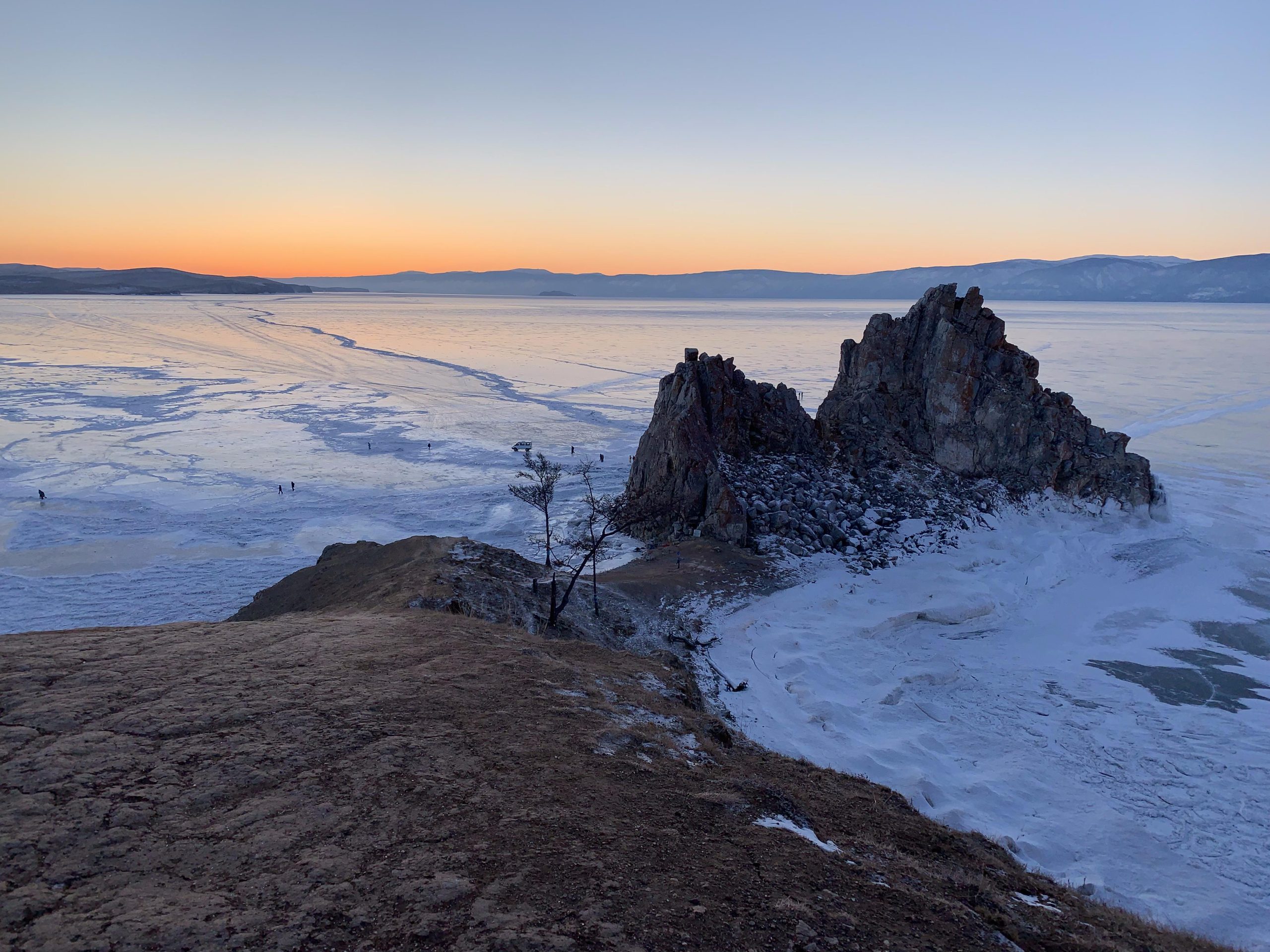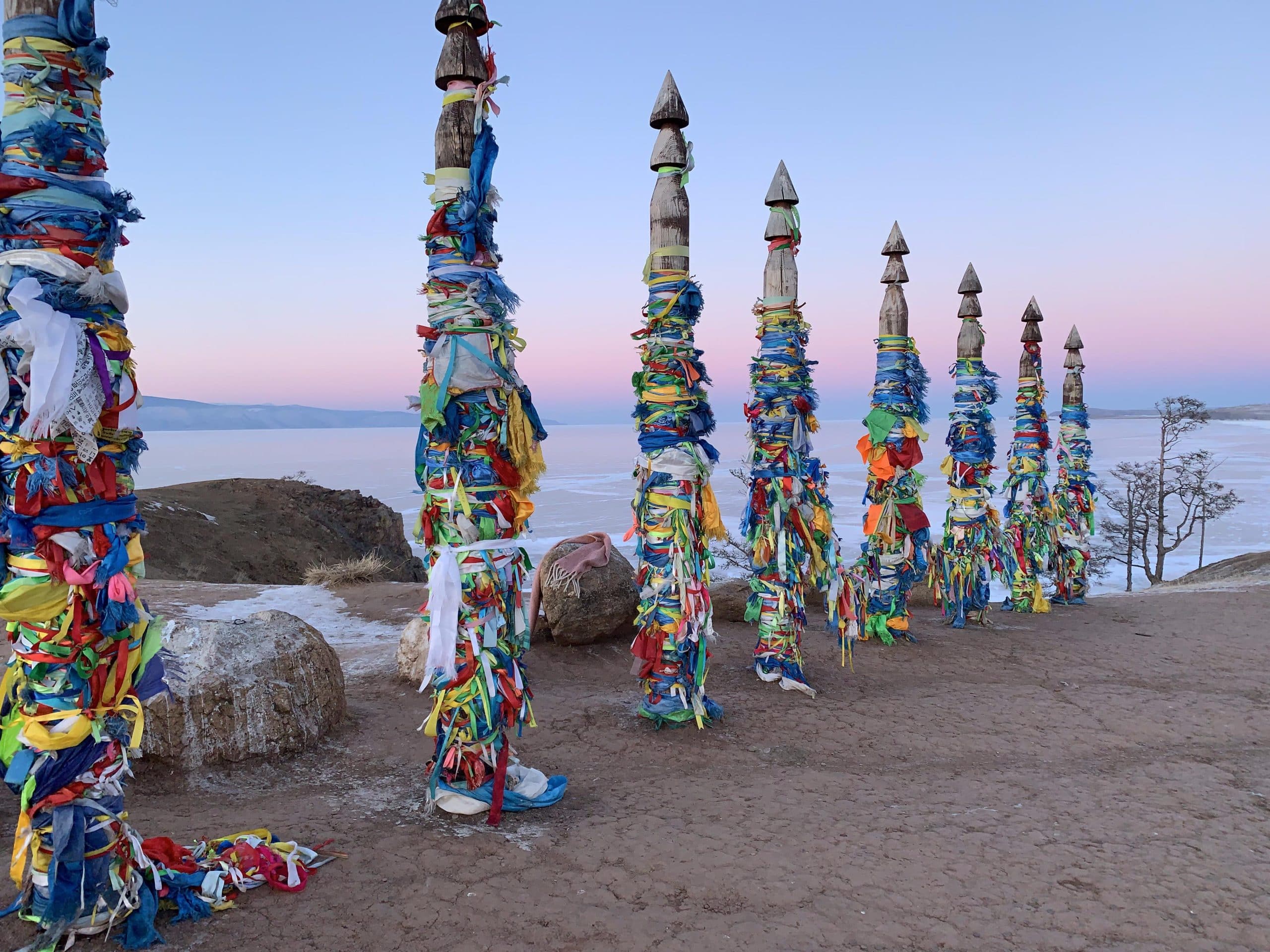 [button style='blue' icon="entypo-suitcase" url='https://www.expedia.com.sg/Lake-Baikal-Hotels.d6084689.Travel-Guide-Hotels' fullwidth='true'] Find Hotels in Lake Baikal [/button]

Discover the charm and food of a gateway resort town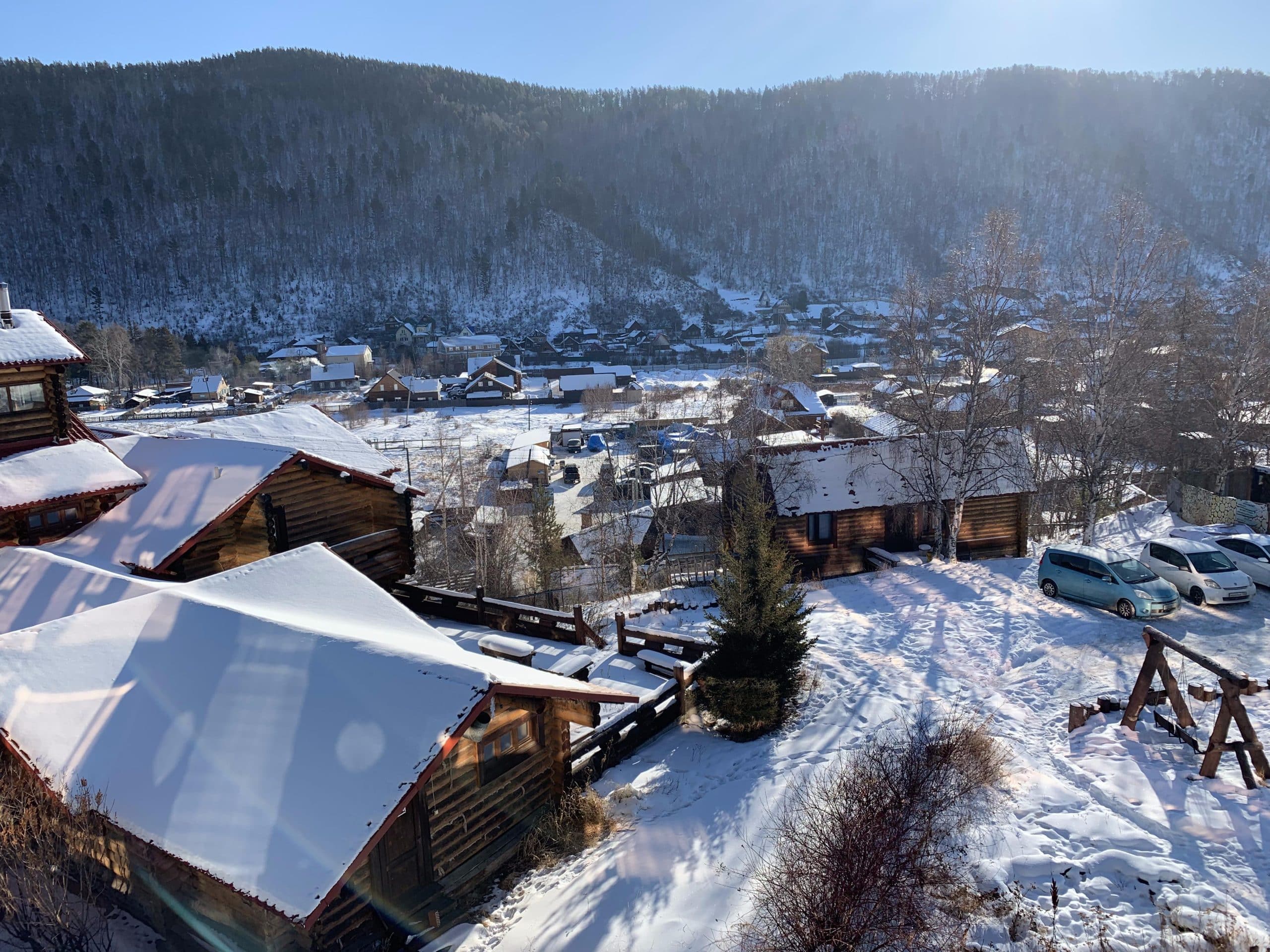 I visited Listvyanka to round off my Siberia itinerary. Lake-Hugging Listvyanka is great for many activities. You can visit the Baikal Museum or the Nerpinary, to get more in-depth knowledge of the pure lake and its inhabitants, but I was more focused on getting some local cuisine in my belly after the long ride from Olkhon.
Shaman, located along the main road, about 15 minutes' walk away, is quite the hotspot for travellers all around the world. Their wall of international currencies mark the many diners that have come through their doors, trying out the found-in-Baikal-only Omul fish and the Siberian ceviche called Sagudai that they do so well.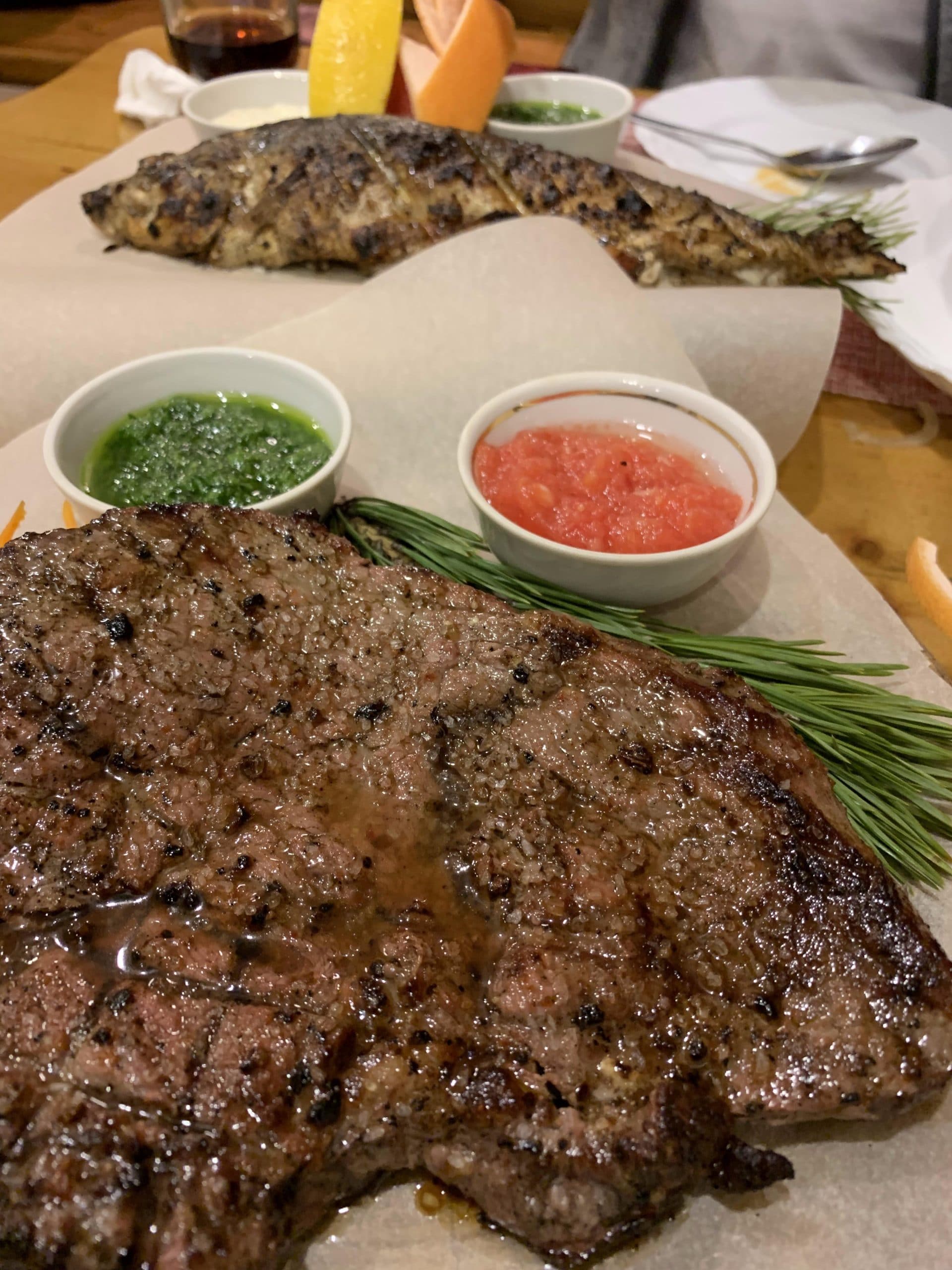 With my limited schedule the next day, I decided to try some dog-sledging. The dogs here are really agreeable because they are used to the presence of people. My 20-minute ride through the woods was just about the right time before my bum complained.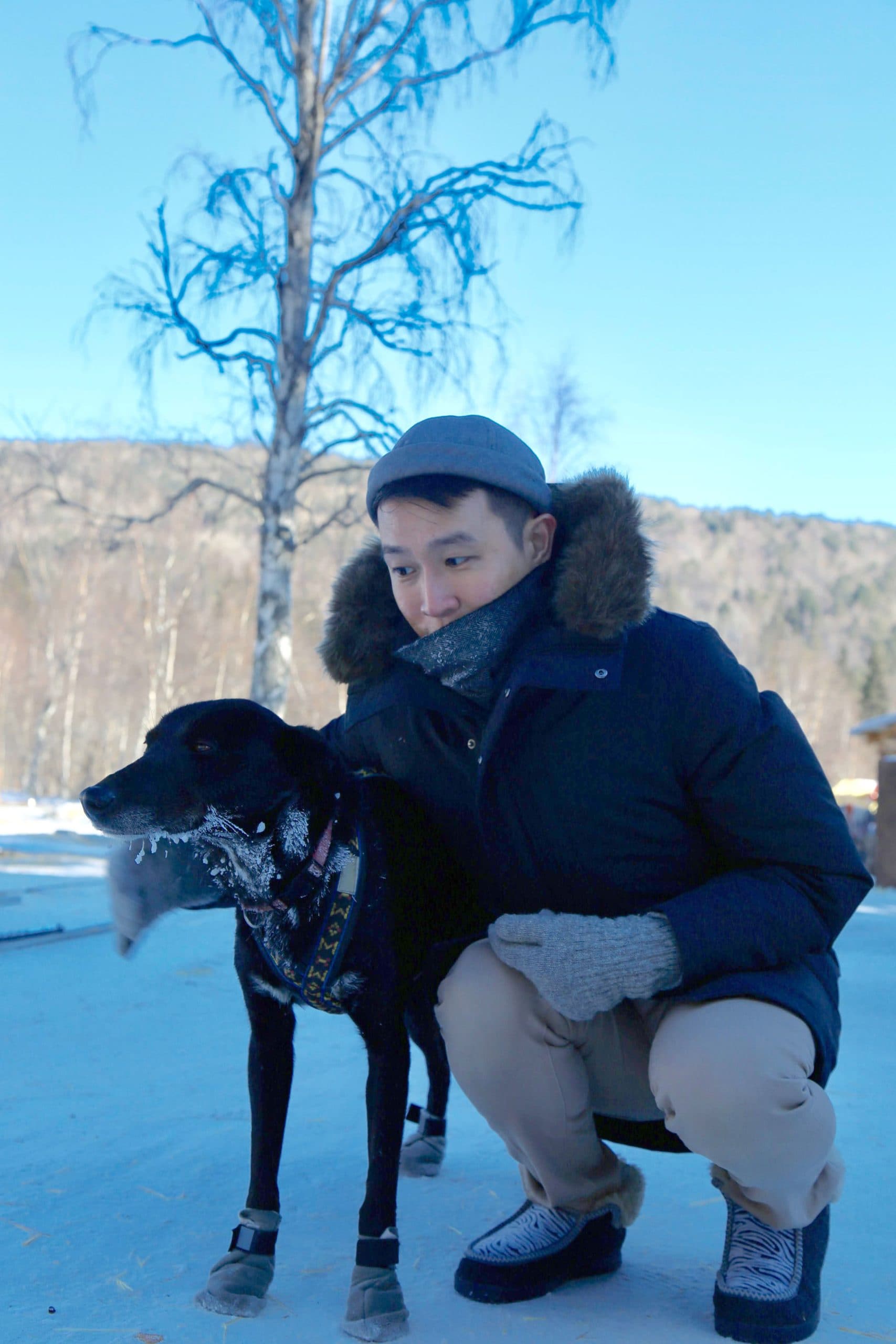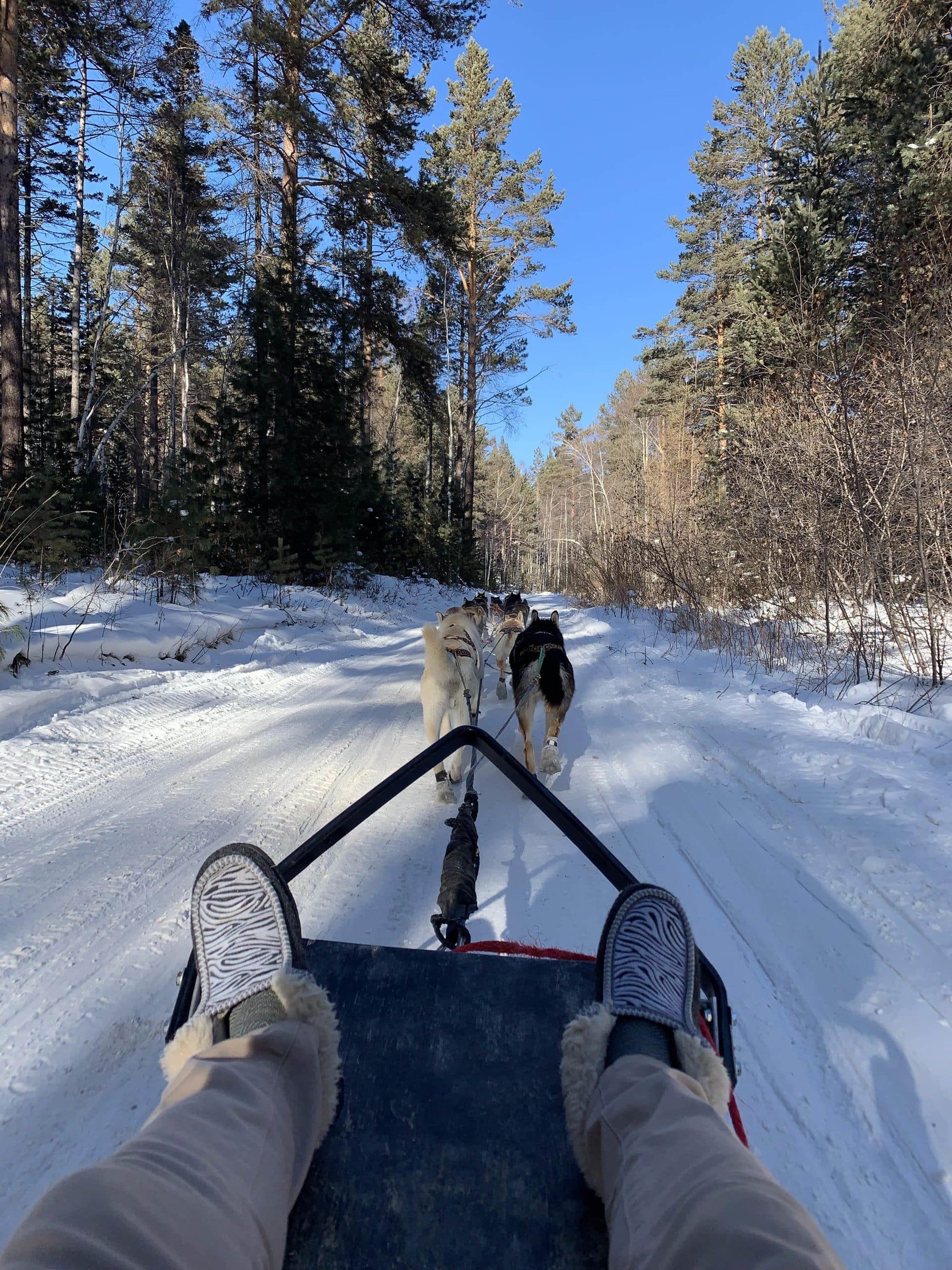 Before dinner, I took a ride up the cableway to the famous Chersky Stone lookout point. The icy slope at the end can be tricky to navigate, but the view from the top is truly breathtaking. It's a perfect visual memento of my Siberian journey.
My last meal before heading to Irkutsk airport was at Sval. The timber restaurant has a wonderful atmosphere and serves incredible chargrilled items that were as tasty as they were pretty. Almost everything on the menu is good, but their Siberian herb tea and fish soup deserve a shout-out.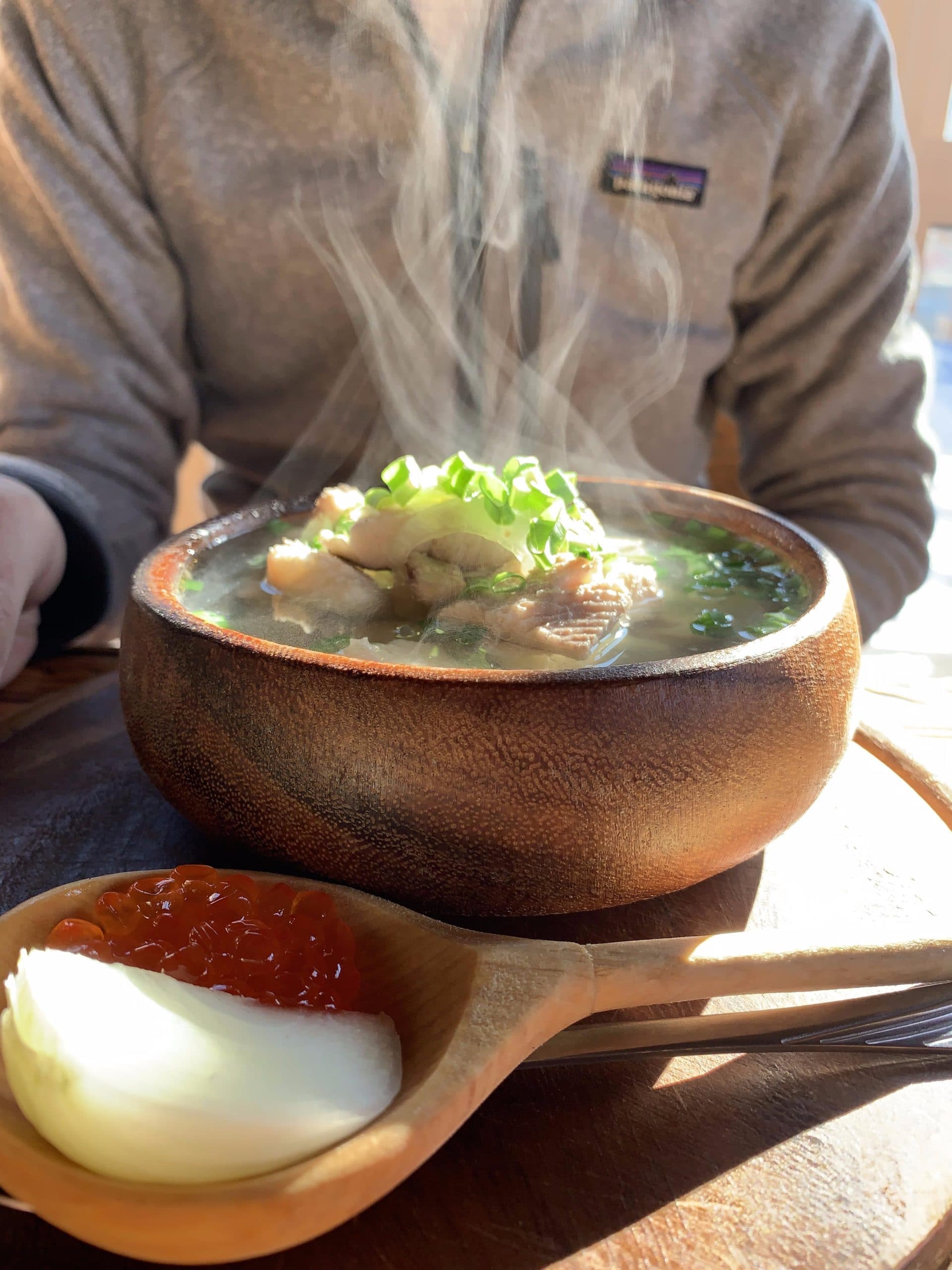 [button style='blue' icon="entypo-suitcase" url='https://www.expedia.com.sg/Listvyanka-Hotels.d6025650.Travel-Guide-Hotels' fullwidth='true'] Find Hotels in Listvyanka [/button]

Where I stayed in Listvyanka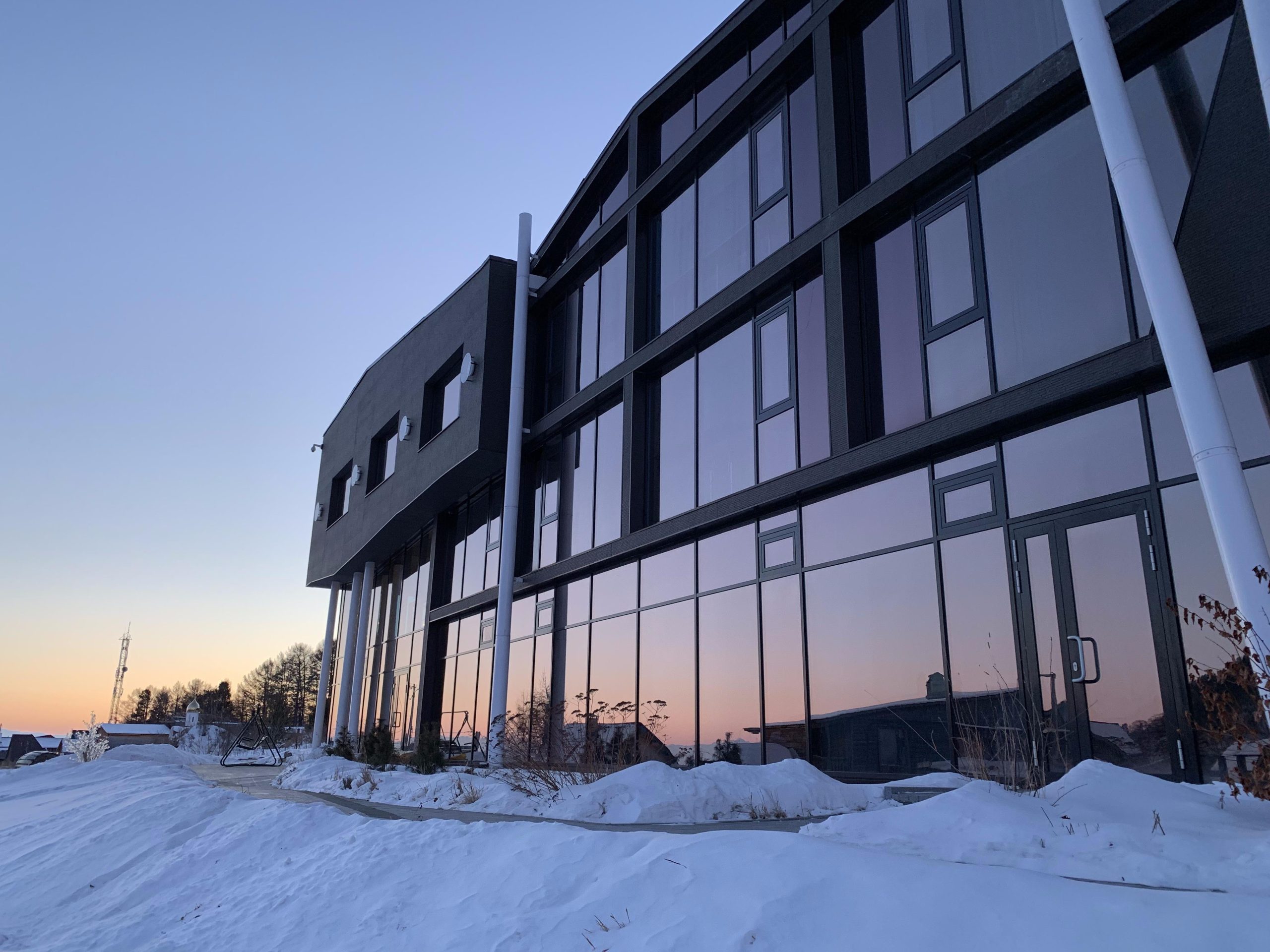 Apartments in Baikal Hill Residence is a modern complex which overlooks a particularly quaint part of Listvyanka. Because it is really a studio apartment, it's really spacious and has all the homely comfort including a fully equipped kitchen. The owners are also amazingly helpful and can book cheap transport for you as you shuttle about town.

[button style='blue' icon="entypo-suitcase" url='https://www.expedia.com.sg/Appartments-In-Baikal-Hill-Residence.h27525392.Hotel-Information' fullwidth='true'] Apartments in Baikal Hill Residence [/button]

Plan Your Trip
[tabs]
[tab title="" icon="entypo-info"]
Visa
Singaporeans will require a Tourist Visa to visit Russia. I recommend using VFS and giving at least 2 weeks for processing. You will also need to obtain a Tourist Confirmation letter from the agency or accommodation you are staying with as part of the supporting document.
[/tab]
[tab title="Let's Go!" icon="entypo-flight"]
How to get there
There are no direct Irkutsk flights from Singapore. Popular options to transit are at Bangkok and Beijing where you can take the S7 carrier.
[button icon="entypo-flight" url='https://www.expedia.com.sg/Cheap-Flights-To-Siberian-Route.d6313235.Travel-Guide-Flights' fullwidth='true'] Flights to Siberia [/button]
[/tab]
[tabs]
[tab title="Where to Stay" icon="entypo-suitcase"]
Where to Stay during your Trip
[button style='blue' icon="entypo-suitcase" url='https://www.expedia.com.sg/Western-Siberia-Hotels.d11749.Travel-Guide-Hotels' fullwidth='true'] Find Hotels in Siberia [/button]
[/tab]
[/tabs]