By Morgan Awyong, on May 11, 2018
Petra and 7 Unique Activities in Jordan to Experience in the Desert Gem
Jordan may have some testy neighbours, but it is easily one of the safest in the region. It hides some of the world's most well-preserved ancient world relics, which is why it has remained a dream destination for those in the know.
Stunning Instagram shots featuring the magical Petra have also kept Jordan tours in demand, but there are plenty of other scenic locations (like the Dead Sea and Wadi Rum) to make your trip to the Middle-East worth it.
We show you the best way to start your Jordan travel plans, as we journey down the length of this spectacular desert gem.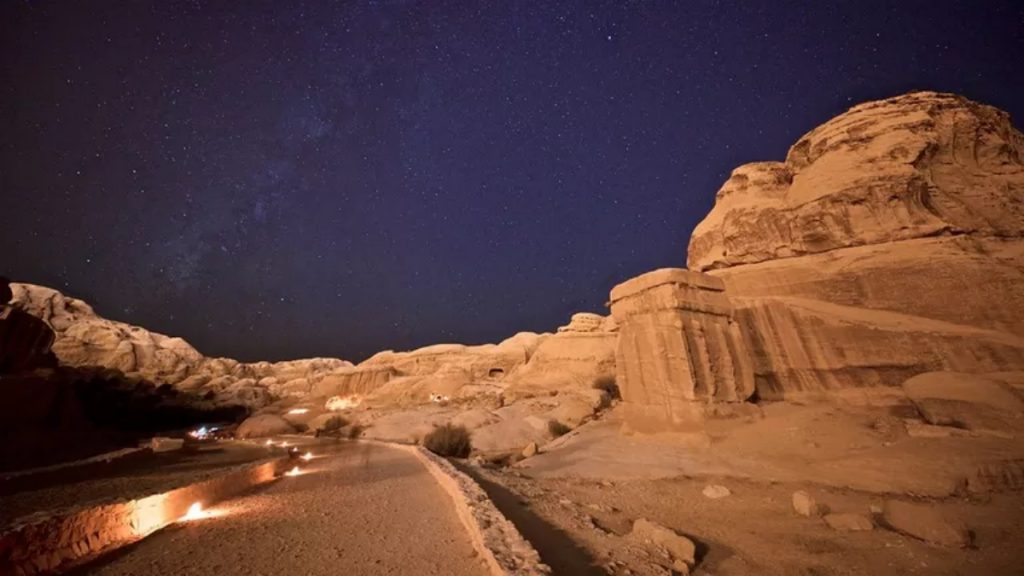 1) Discover Al-Khazneh tomb in Petra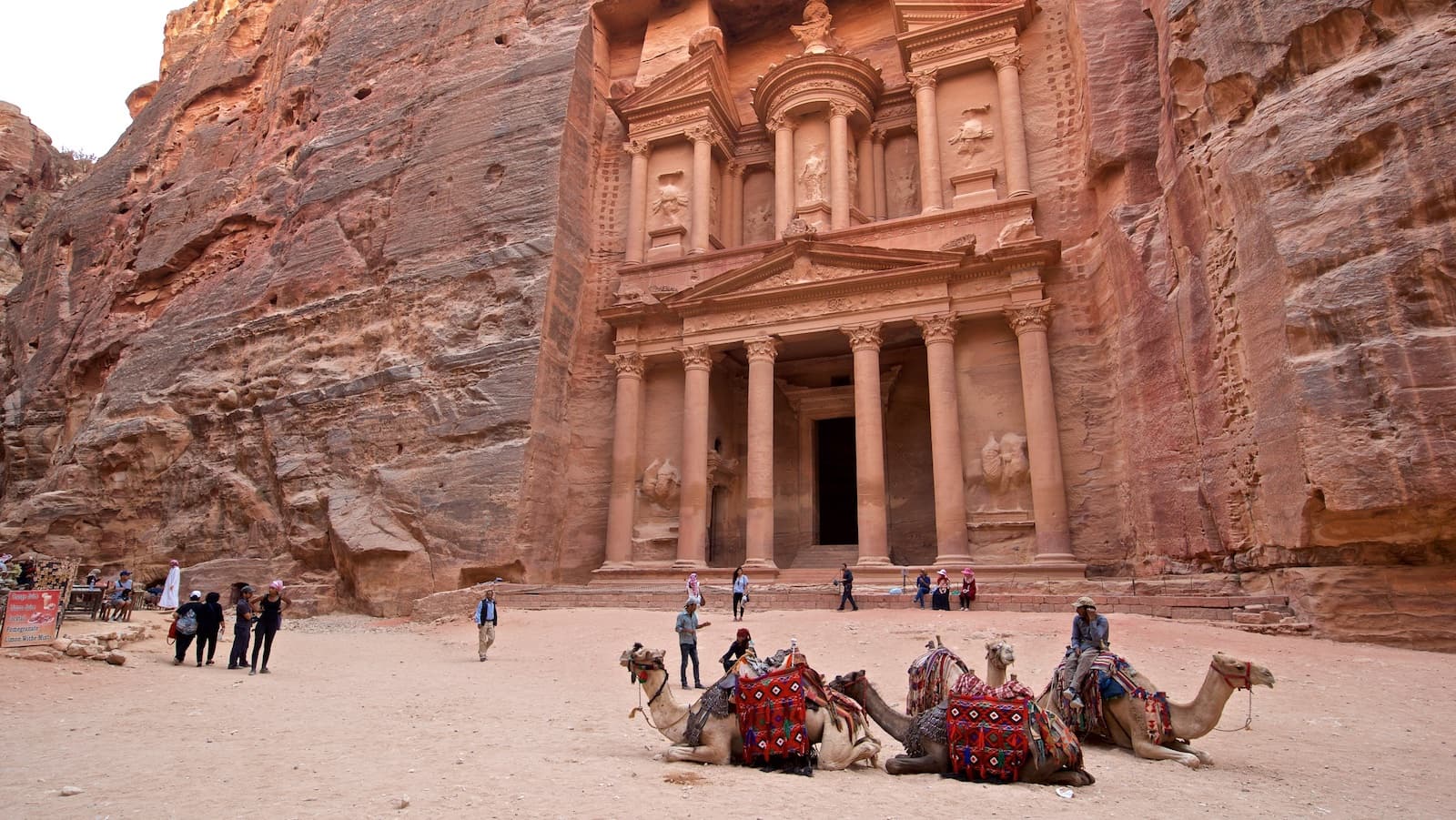 It's the new 7th Wonder of the World for a good reason. Petra is most famously home to the Treasury building, but it's really a sprawling complex that used to be the capital of the Nabataean from 300BC – 100AD.
Through the valleys, you'll see more houses and tombs built right into the sandstone mountains, but also stand in awe of structures like the well-preserved Theatre, haunting Royal Tombs, and the bigger-than-treasury Monastery. You'll even encounter 3 legendary Djinn Blocks that stand guard over, as they have for the past 2,000 years.
The only way to make this adventure more amazing is to pack some Jordanian food and have a picnic en-route while taking in the sweeping views!
2) Explore the Roman ruins at Jerash
Yes, there's the Citadel and Grand Theatre in Amman, but for a real immersion to the remains of Roman occupation in Jordan, take a day-trip to Jerash. It's a short 45 minutes away from the capital, and so, features in many Jordan tour programs locally. You can also hire an English-speaking guide and driver from most hotels for a great value to see the 6,500-year-old city.
Thanks to the dry climate and an earthquake that buried the ruins in the sand for centuries, the Graeco-Roman remains to hold the honour for best-preserved examples of Roman architecture outside of Rome itself.
3) Canyoning in Mujib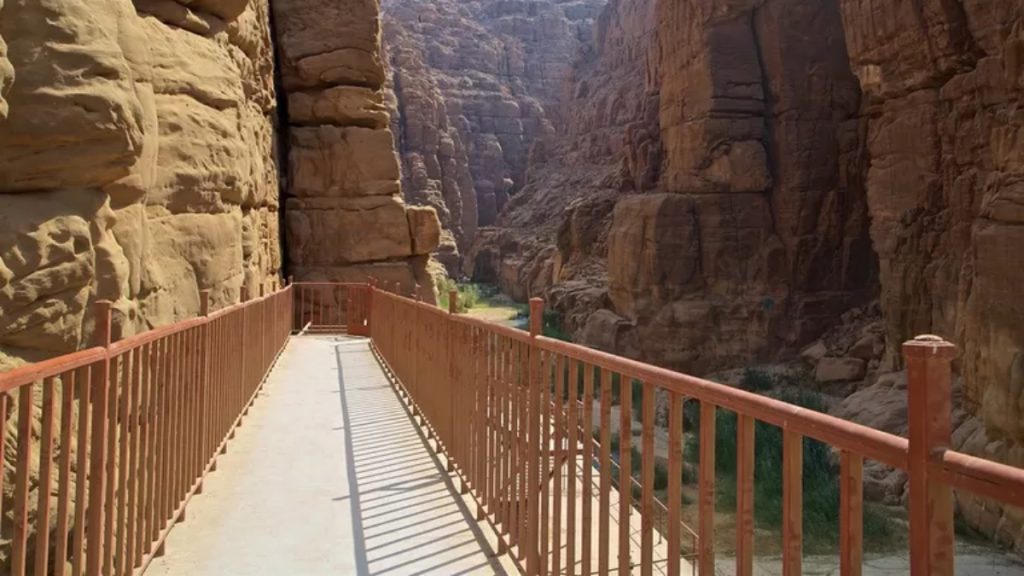 This one is for the adventurous! At Wadi Mujib, get ready to trek, climb, and even flow along warm waters past the narrow signature canyons of Jordan. You'll get wet as you rappel down a waterfall, or the less active can just enjoy the natural rock slides and still have a splashing good time.
Pack some Jordanian food for a picnic at a spot of your choosing and admire the graceful beauty of natural wonders in this reserve.
4) Think about life in the Dead Sea
Definitely on everyone's list of things to do in Jordan, the image of the someone floating effortlessly in the water provided an amusing sight to the world. But it's not just for fun. The mineral-rich water of the Dead Sea is well-known to have curative properties, and locals love to slather themselves in the mud for a skin-rejuvenating experience.
As you float and soak in the goodness, it's also calming to reflect on life choices. Visiting Jordan probably remains a good one. After you return to one of your hotels in Jordan, you'll feel like you just visited the spa.
[button style='blue' icon='entypo-suitcase' url='https://www.expedia.com.sg/Amman-Hotels.d375.Travel-Guide-Hotels' fullwidth='true'] Find Hotels in Amman [/button]
5) See Al-Khazneh tomb in Petra by candlelight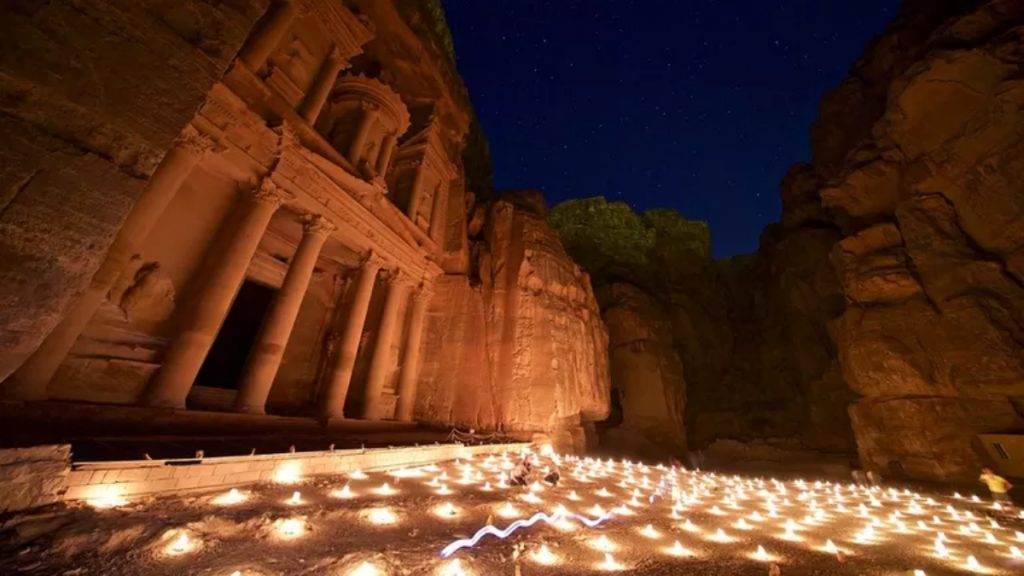 Going to a tomb at night might not be your idea of fun, but trust us when we say Al-Khazneh is different. While the rose-red canyon walls are the highlight of the day, at night, they dance to the flicker of candle flames like ghostly phantoms. As you pass through The Siq, the ambient glow reaches you as you arrive at the famous Al-Khazneh tomb, and also Treasury.
Floating over this will be traditional Jordanian music, and a storyteller will regale you with tales of yore. It's no wonder this experience is a highlight of every Jordan tours. Just pick the right days – shows are on only on Mondays, Wednesdays or Thursdays.
[button style='blue' icon='entypo-suitcase' url='https://www.expedia.co.in/Petra-Hotels.d180620.Travel-Guide-Hotels' fullwidth='true']Find Hotels in Petra[/button]
6) Go castle-crazy in Al-Karak
CC 3.0 / Zairon
Heading south to Petra and Wadi Rum, you'll want to include the Karak castle as one of your Jordan travel stops. The Crusader fort cuts a splendid silhouette against the azure skies — it was the site for many iconic battles. Wander through the stone-vaulted halls and atmospheric passways – you might still hear the echoes of the past. On-site amenities like a museum, cafe and even a craft centre are a perfect place to gather after strolling around this formidable Jordan attraction.
[button style='blue' icon='entypo-suitcase' url='https://www.expedia.com.sg/Al-Karak-Hotels.d553248634109890673.Travel-Guide-Hotels' fullwidth='true'] Find Hotels in Al-Karak [/button]
7) Make Bedouin friends in Wadi Rum

The Bedouin are native to the region and what better way to navigate the dunes of Wadi Rum than by befriending a local guide? The sands have seen iconic epics like Lawrence of Arabia being filmed there, and it is a quintessential experience in Jordan travel itineraries. Plenty of local operators can link you up, and you'll be treated to tea in a desert tent, camel riding and some of the best hospitality this side of the world.
[button style='blue' icon='entypo-suitcase' url='https://www.expedia.com.sg/Wadi-Rum-Hotels.d6126616.Travel-Guide-Hotels' fullwidth='true'] Find Hotels in Wadi Rum [/button]
[tabs]
[tab title="Best Time to Visit" icon="entypo-sun"]
Best Time to Visit Jordan
With so many things to do in Jordan, you won't want the weather to be a hindrance. Visit during the shoulder season during February, or enjoy cooler weather from March to early May.
[/tab]
[tab title="Where to Stay" icon="entypo-suitcase"]
Recommended Places to stay in Jordan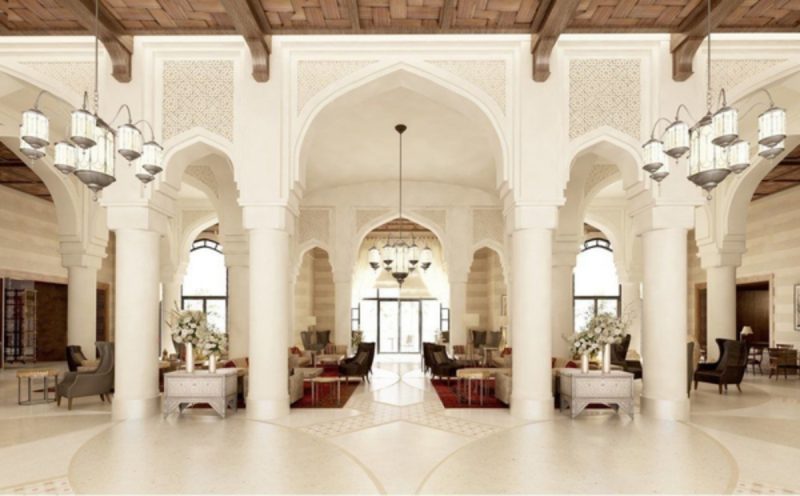 This Luxury Collection gives their hotel a sultanate flair in their design, with plenty of modern amenities to make you feel like royalty. Private rooms promise an indulgent stay, with some featuring beautiful desert painting, while public spaces, either to imbibe a drink or to taste some excellent Jordanian food, are lit and fitted fashionably.
If you're looking for an authentic desert stay as one of your things to do in Jordan, then head to Wadi Rum and stay at this cosy option. A night in one of these colourful tents will not only allow you more time with the Bedouin folks but also cement the Jordan memories in your mind, thus making it one of our choice hotels in Jordan to stay at.
[/tab]
[tab title="Getting There" icon="entypo-address"]
How to Get There
It's not difficult to get a flight to Jordan. Just remember to process your Visa-on-Arrival after landing. After all, it's free for Singaporeans.
[/tab]
[/tabs]