By Jaclynn Seah, on July 2, 2019
Going Solo in Medellin, Colombia
"Are you sure it's safe?" – that was the overwhelming question I got when I announced that I was putting together my Medellin travel guide. A common impression Singaporeans have of the town in the Antioquia region of central Colombia bases off Netflix's NARCOS series. In it, Medellin has been portrayed as one of the most dangerous cities in the '80s and '90s thanks to drug cartel warfare that tore the city apart. Fast-forward to today and the city is shedding its dark history and emerging as a favourite spot among backpackers.
I spent 4 days travelling solo in Medellin and here are some things to do there that I highly recommend.
A Medellin Travel Guide For Solo Explorers

Start your journey with a detailed walking tour
Walking tours are my favourite way to get acquainted with a new city quickly, so I signed up for the Real City Free Walking Tour. The local guide then took us all around the El Centro downtown district. The 3.5-hour session taught me more about Colombia's and Medellin's history and culture than I had expected and I made several friends who I ended up exploring the city with.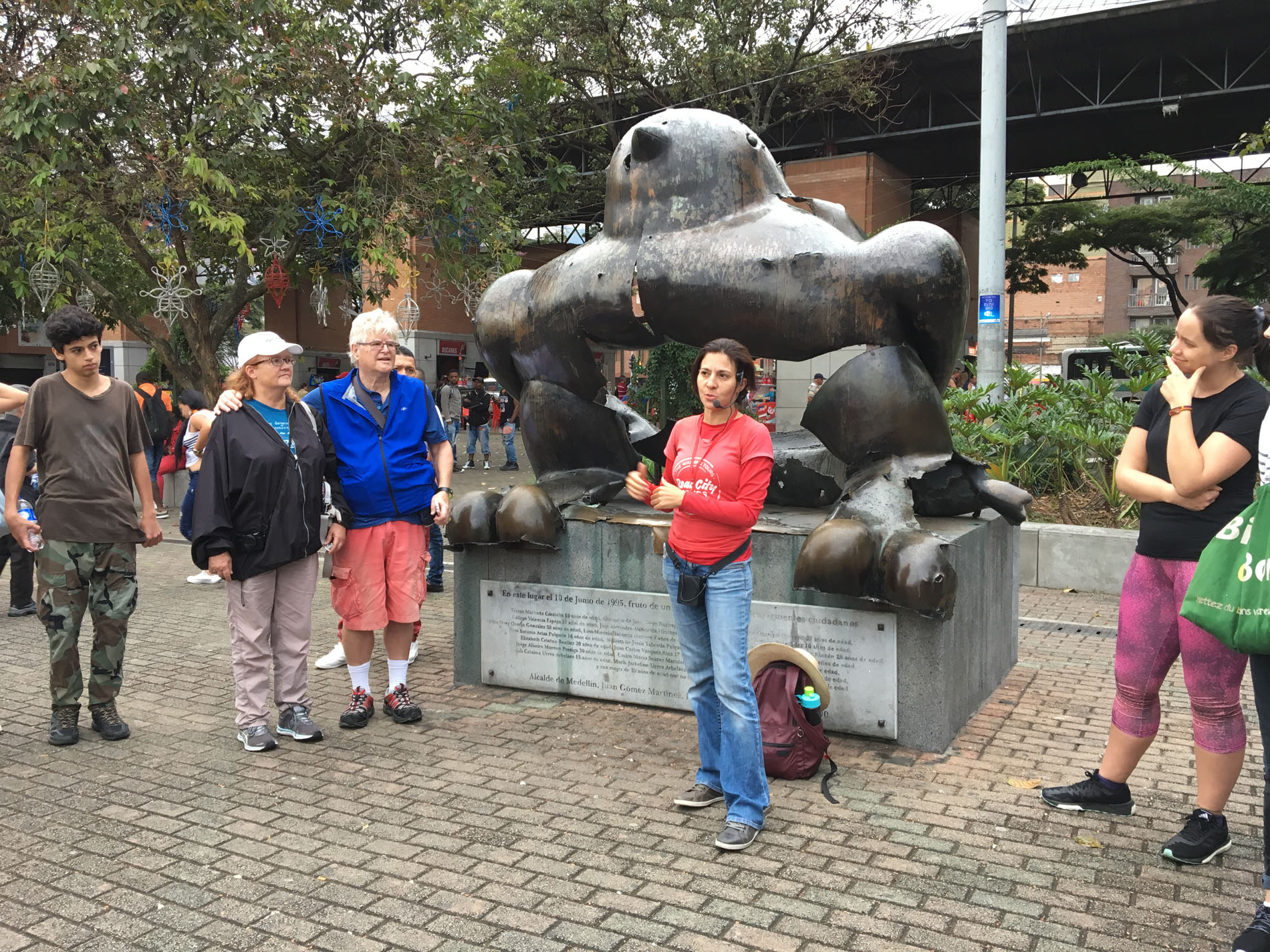 Our guide explaining the significance of this damaged statue. Read on for more about Botero below.
Ride Colombia's first and only Metro system
Medellin is the only Colombian city that has a metro system. This is pretty revolutionary for South America where urban rail systems are rare. This is great for a budget traveller like myself who prefers hopping on a train rather than navigate the local buses or haggle with a taxi driver in substandard Spanish.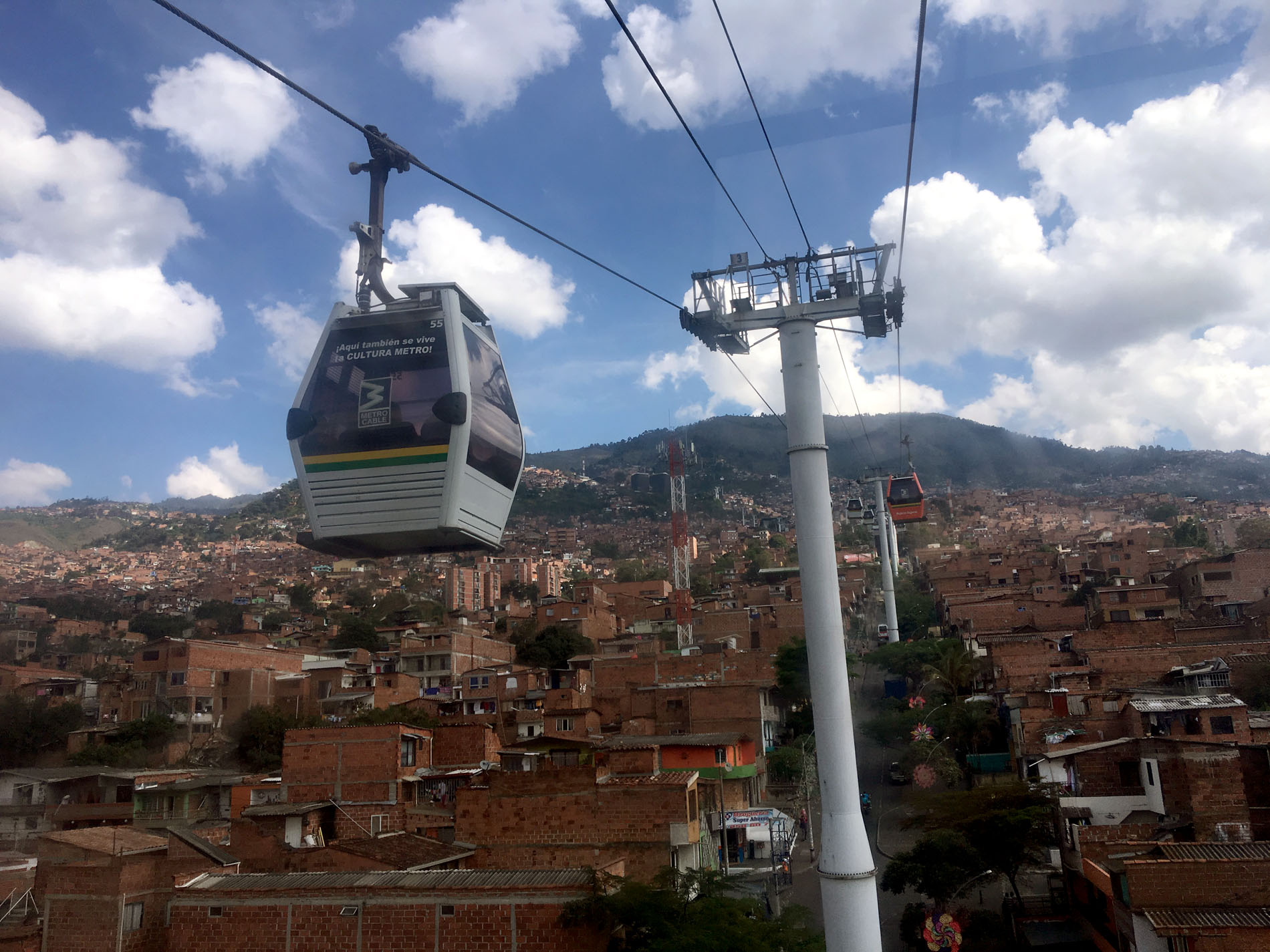 The Metrocable takes you over the city rooftops of neighbourhoods built along the steep slopes surrounding Medellin
One special thing about Medellin's metro system is the several cable car lines that serve the hillier outskirt areas. Yes, cable cars are considered everyday public transport in Medellin! I was just as surprised as you are. I spent an afternoon riding the Metrocable just to enjoy the view of Medellin from up high. Those panoramic sights are definitely worth a place on this Medellin travel guide.
Go up to Arvi Park (Parque Arvi)
For even better views, the MetroCable takes you to Arvi Park over 2,000m above sea level. The ride is absolutely scenic, soaring above rooftops and tree canopies, avid hikers can go trekking around the area. The park is also a gateway to neighbouring Piedras Blanca national park with more trails and camping. I chose to just get lunch at a small market right outside the cable car station and have a picnic on the grass.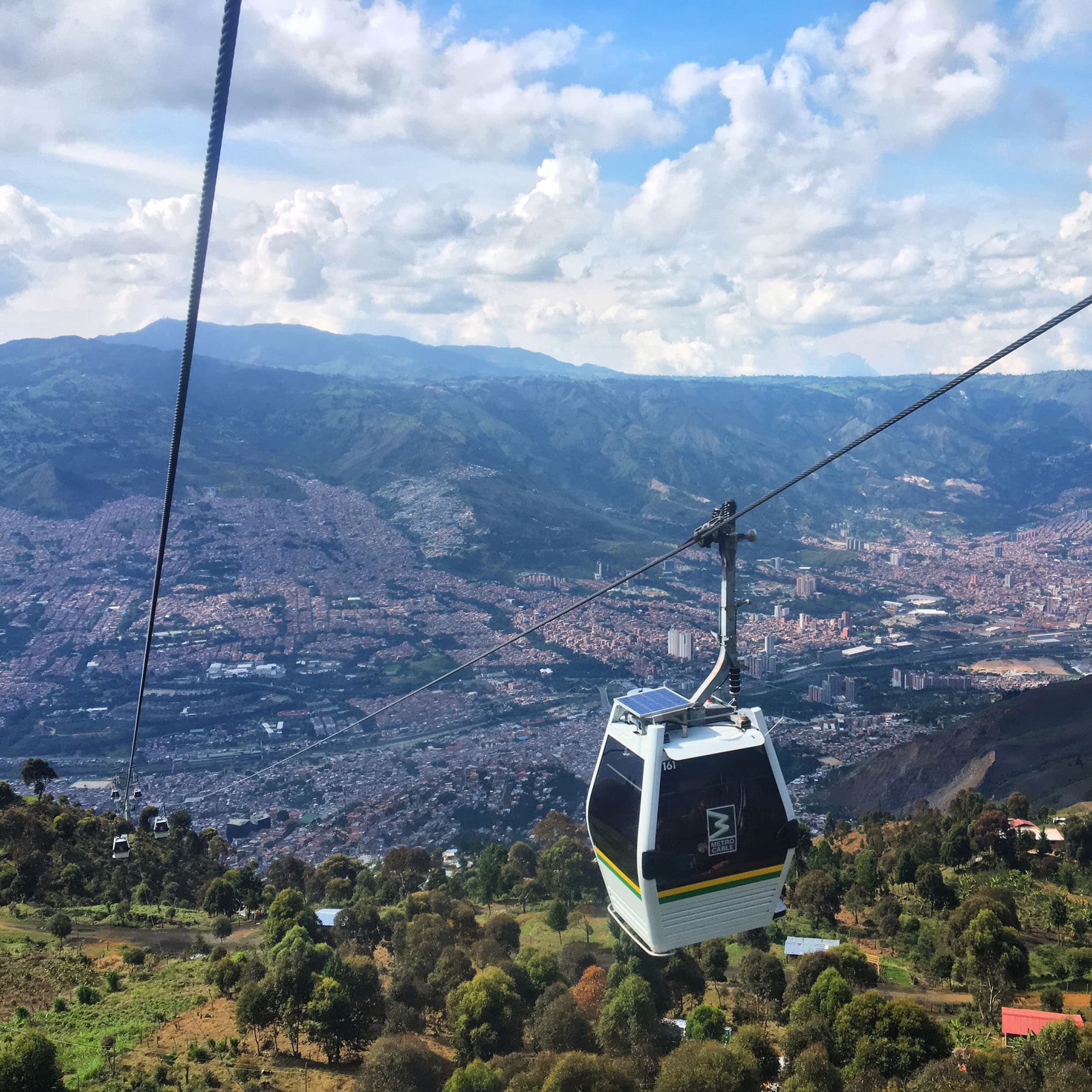 The journey to Arvi Park comes with spectacular scenery
Check out Colombia's most famous artist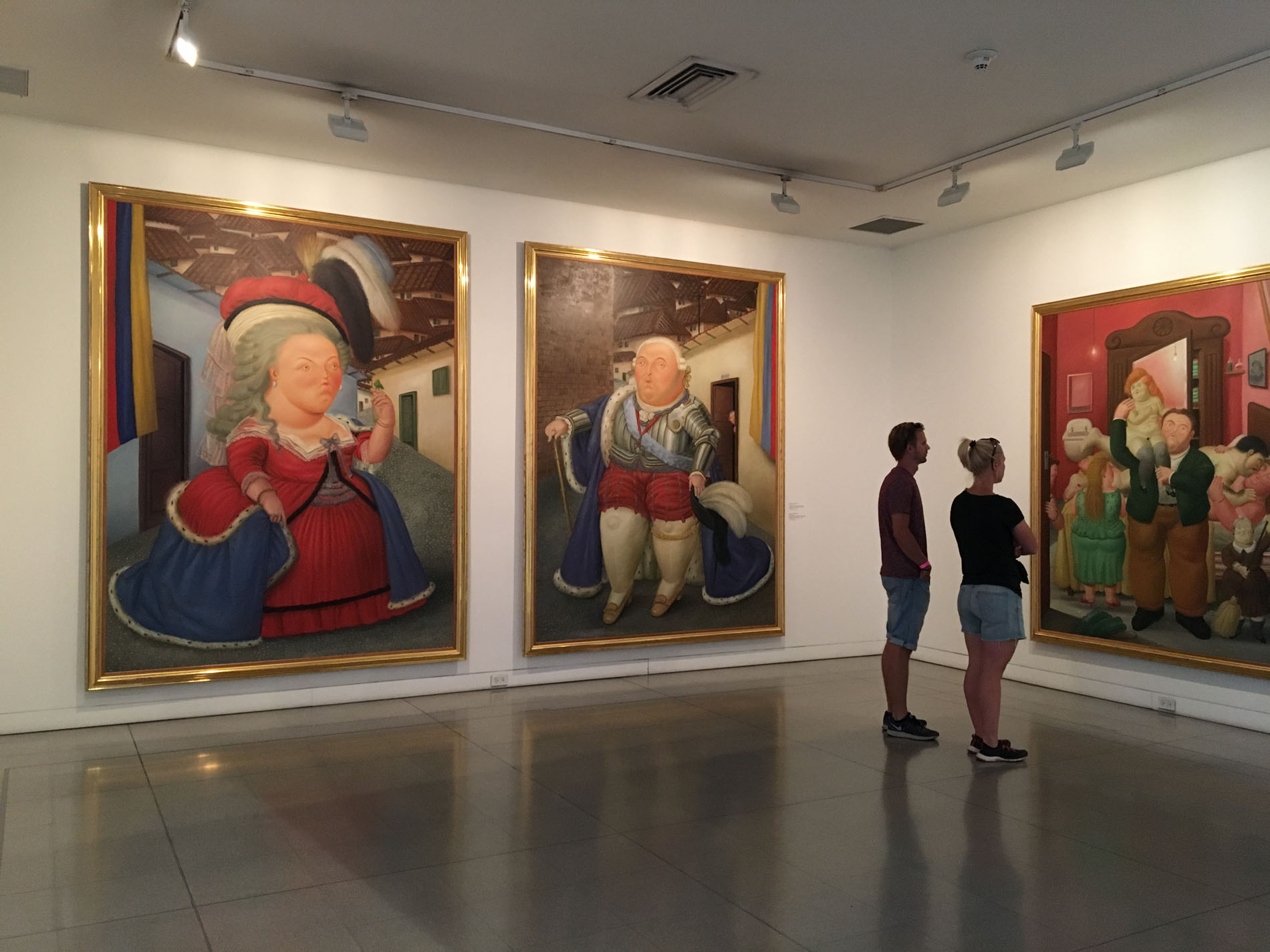 Wandering around the Museum of Antioquia.
One of Medellin's most famous hometown heroes is the artist and sculptor Fernando Botero. In fact, Botero's art with distinctly rounded figures has gained renown in the international art scene. He had donated over 100 of his artworks to the Museum of Antioquia, where I spent a good afternoon. It's one of the best Medellin attractions for art lovers.
Botero Plaza sits between the Museum of Antioquia and the half-Gothic Rafael Uribe Uribe Palace of Culture
Just in front of the museum is the busy Botero Plaza that displays 23 of his sculptures. In nearby San Antonio Park, two 'fat bird' statues stand, looking identical to the ones back home at Raffles Place. However, one of the birds has a hole blasted through its centre, and serves as a memorial to 23 people who were killed by a bomb planted in this statue back in 1995.
[button icon="entypo-compass" url='https://www.expedia.com.sg/Things-To-Do-In-Medellin.d2246.Activities' fullwidth='true'] Book Tours and Activities in Medellin [/button]
Venture out: Day trips from Medellin

Soak in the colours of Guatape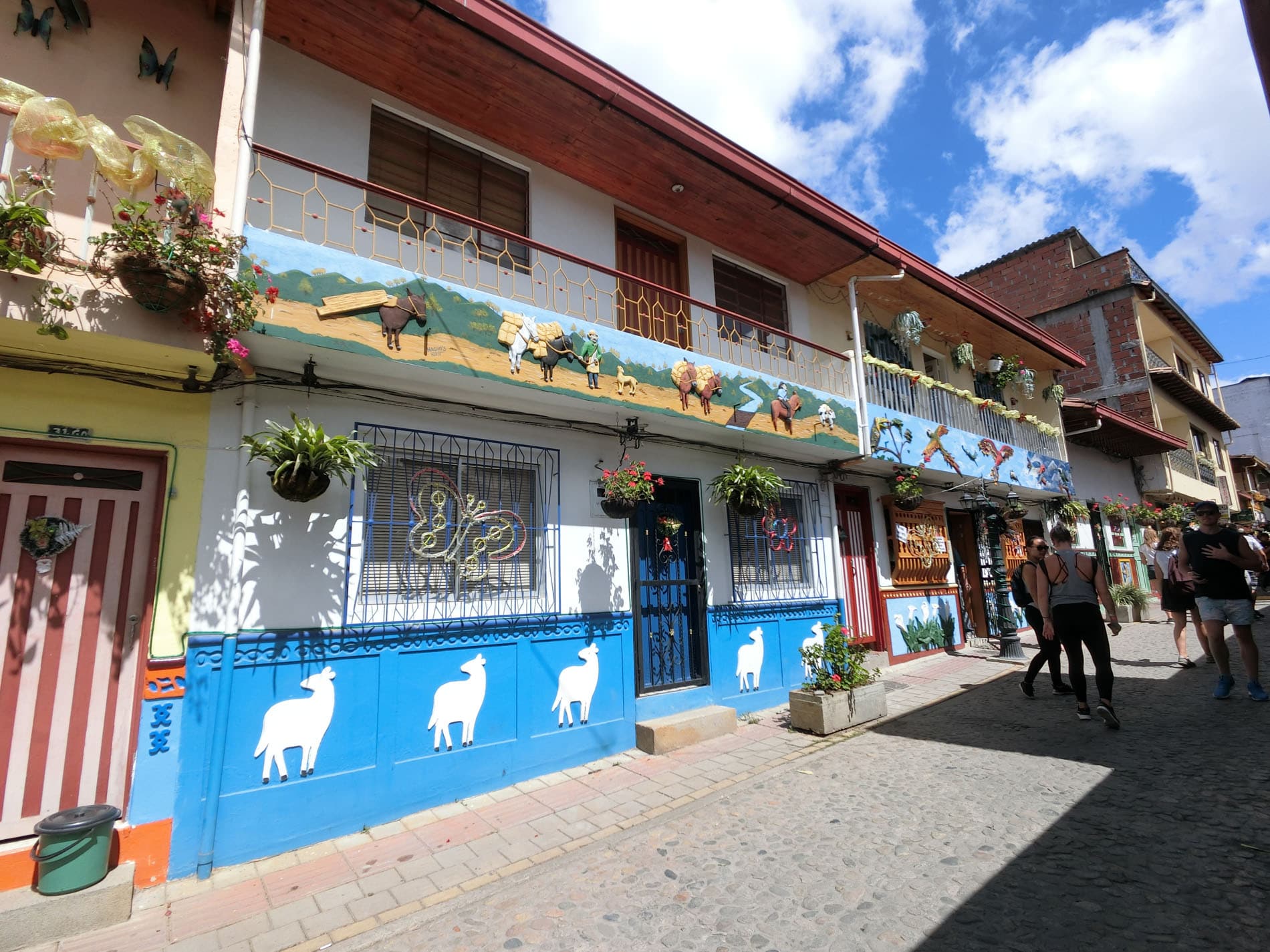 All the houses in Guatape are brightly coloured and covered with unique motifs known as Zocalos
I ventured out of Medellin and visited a nearby town called Guatape. The vibrant little town is full of colourful houses and cobblestone pavements that were a joy to roam. I wish I had more time to enjoy their cafes and Colombian coffee.
[button style='blue' icon="entypo-suitcase" url='https://www.expedia.com.sg/Guatape-Hotels.d6154953.Travel-Guide-Hotels' fullwidth='true'] Find Hotels in Guatape [/button]
Climb 700+ steps to the top of The Rock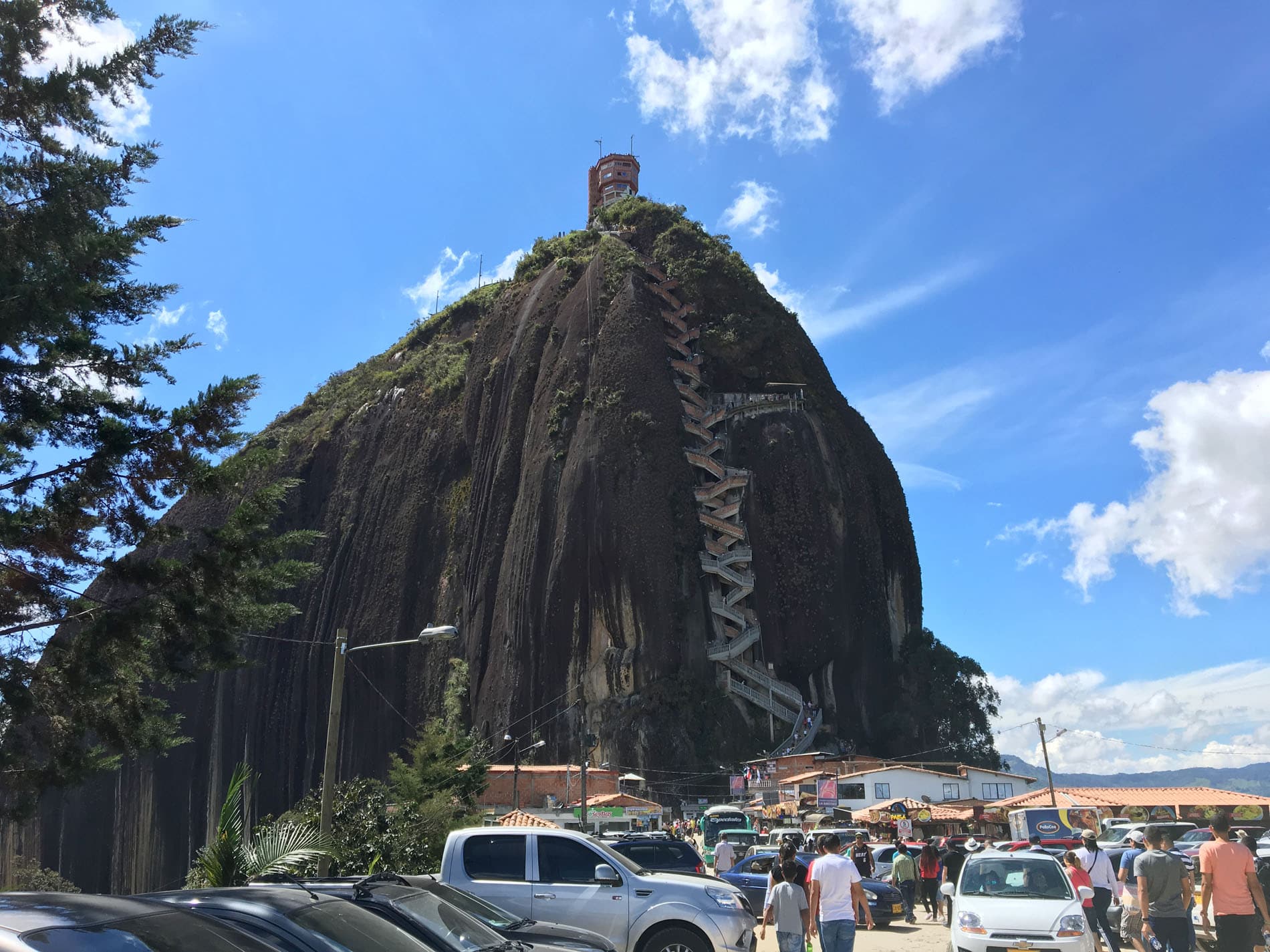 The rock is better known as Piedra de Penol or El Penol after a nearby town, though residents of Guatape dispute that the rock actually belongs to them
It's hard to miss this 2,000m+ tall giant granite rock sticking out of the ground. Flights of stairs zigzag up the side of the rock, and I painstakingly climbed the 740 steps to the very top in the hot Medellin weather. Thankfully, spectacular views of the surrounding lake were my ultimate reward. I complained all the way up, but that view is worth the effort.
A view worth 740 steps
Feast mode: What to eat in Medellin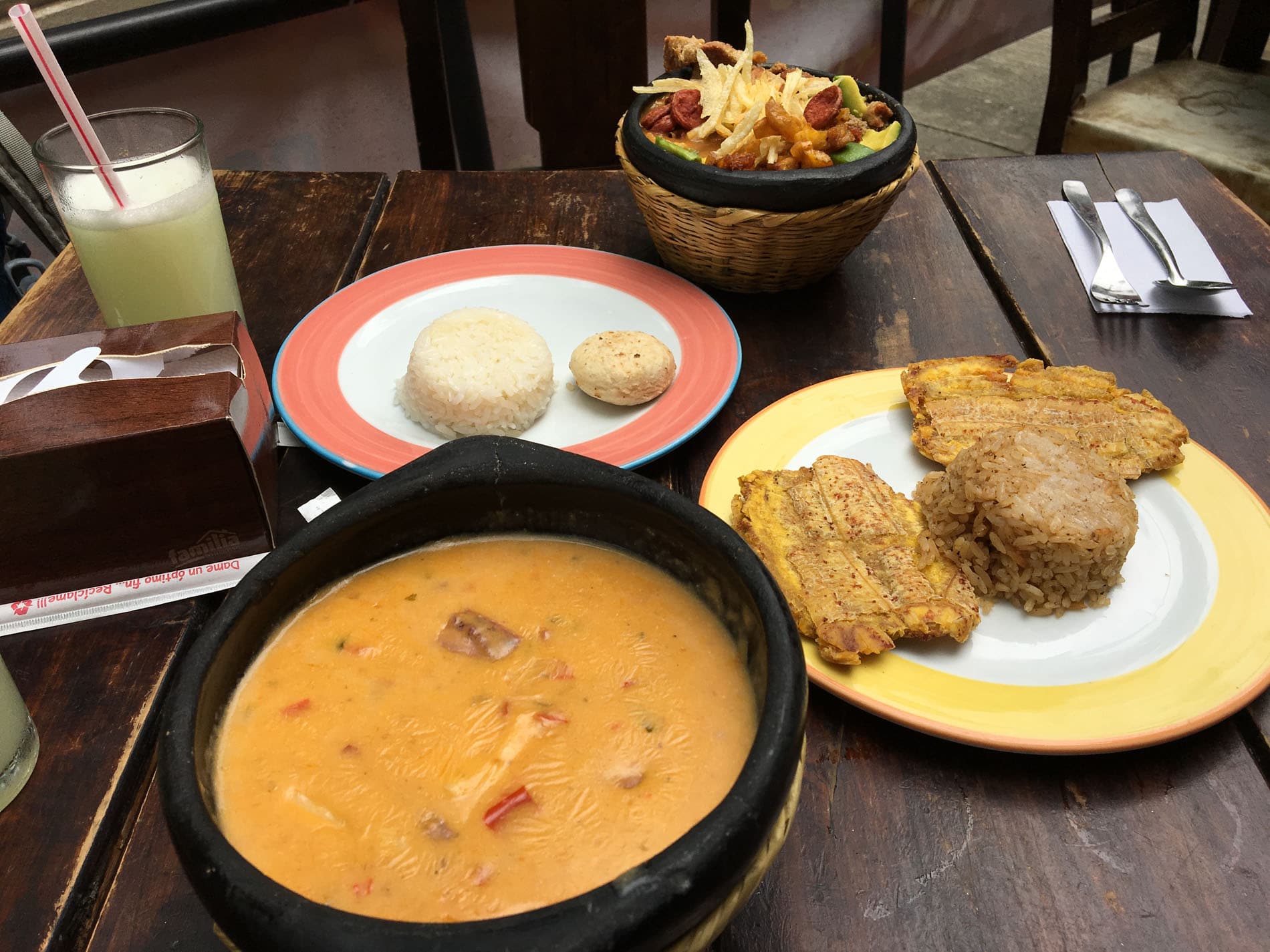 Meals in Colombia involve a lot of rice and plantains
No Medellin travel guide is complete without exploring the local cuisine. A Medellin must-eat dish is the famous Bandeja Paisa – so bring your empty stomachs when you order this because it is an absolutely massive platter of fried meats and starchy sides that you can easily share with other light eaters. Other Medellin food to look out for are arepas, a cornmeal bread and Ajiaco, a chicken and potato soup.
The main dish is usually meat. If you are lucky, you might get dessert too
For the budget conscious, look for a local eatery and ask for the Ejecutivo Menu or Menu Del Dia – the Menu of the Day typically consists of a soup or salad starter, a main meat dish served with rice, plantains and a juice or cordial drink. It's typically the most value for money offering on the menu and it's what I ate most of the time.
Where to stay in Medellin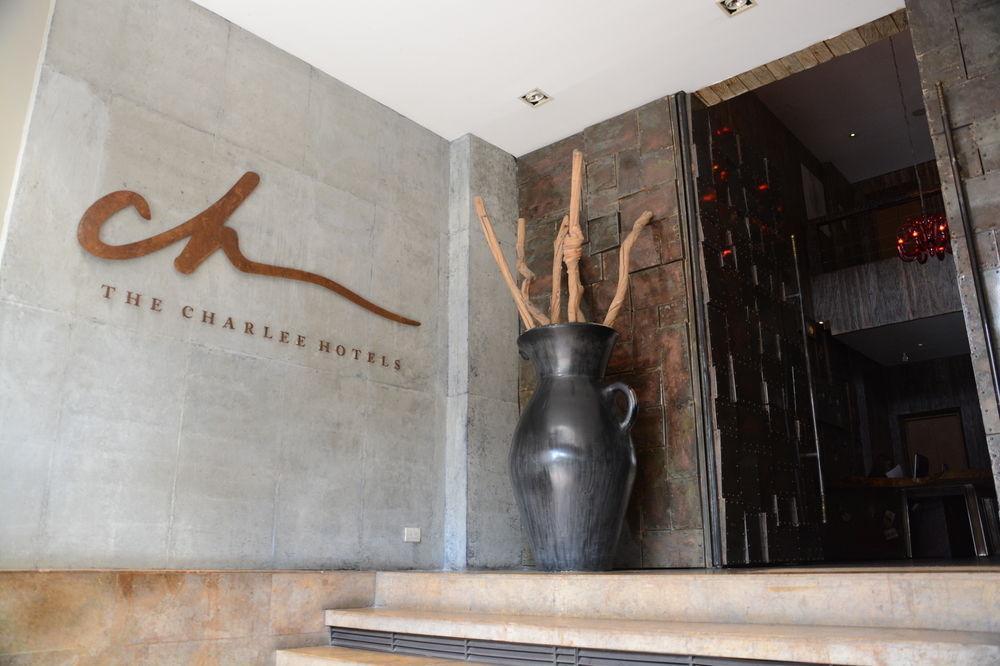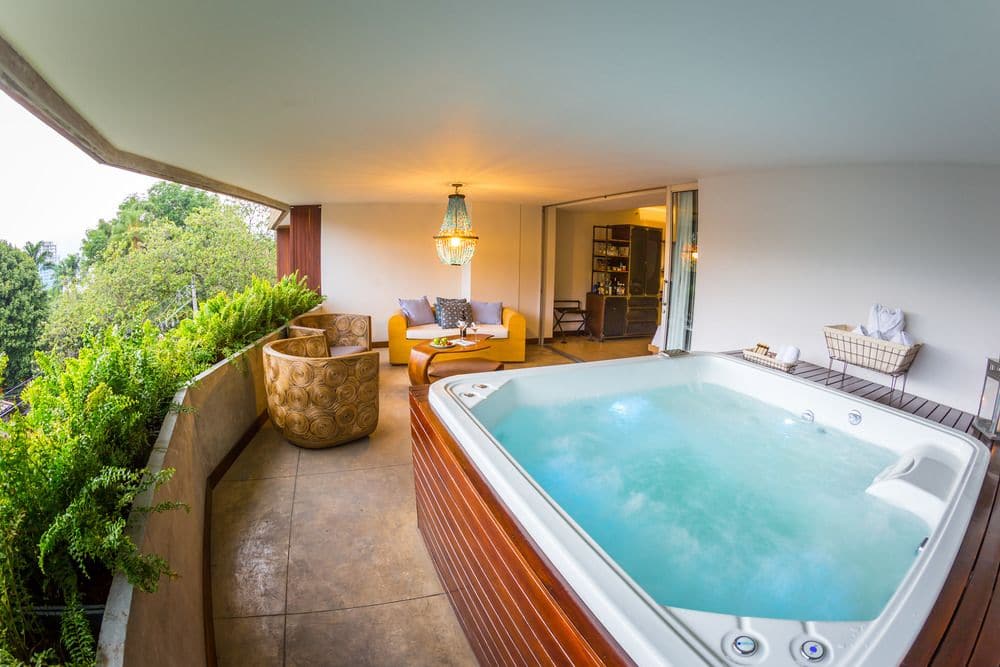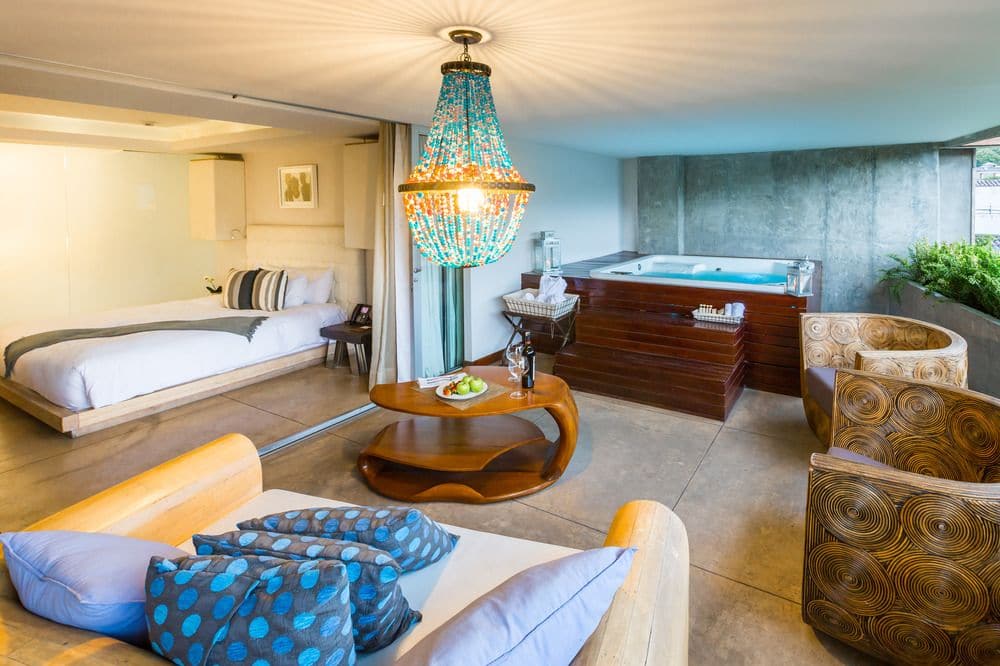 There are plenty of great Medellin hotels to choose from. The main tourist district in Medellin is known as El Poblado – The Charlee Hotel is a centrally located boutique hotel worth checking out. An upcoming district to stay in is Laureles which is a little less touristy – the Hotel El Portón de San Joaquín is known for its excellent customer service.


[tabs]
[tab title="More Hotels" icon="entypo-suitcase"]
Find the right hotel in Medellin
[button style='blue' icon="entypo-suitcase" url='https://www.expedia.com.sg/Medellin-Hotels.d2246.Travel-Guide-Hotels' fullwidth='true']  Hotels in Medellin [/button]
[/tab]
[tab title="Let's Go!" icon="entypo-flight"]
[button icon="entypo-flight" url='https://www.expedia.com.sg/Cheap-Flights-To-Medellin.d2246.Travel-Guide-Flights' fullwidth='true'] Flights to Medellin [/button]
[/tab]
[/tabs]
Safety in Colombia: Common sense goes a long way

Medellin is safe for most tourists; there aren't any open drug cartel warfare on the streets these days and tourist police are stationed around major tourist areas. However, being more vigilant goes a long way to prevent any potential mishaps.
So pay attention to your surroundings, pay heed to the locals on which areas to avoid, and keep a low profile by not being flashy. I split up my valuables and only carried what I needed. Pickpocketing is common, and phones are especially vulnerable so keep a very close eye on your belongings and two hands on your phone when texting or taking pictures. With these tips and my Medellin travel guide, you should have a wonderful experience in this beautiful part of the world.