By Rebecca Wurd, on May 29, 2017
Sydney Side Up! Fun Things to do in Sydney for Different Kinds of Travellers
Stunning coastlines. Breathtaking mountains. Thrilling activities. Award-winning food and wine. There's something for everyone in Sydney and New South Wales!

Sydney is a Foodies Dream
Sydney is a dream come true for all lovers of fresh produce, hipster cafes, award-winning wines and delectable desserts.
The Sydney Fish Market is the largest working market of its kind in the Southern Hemisphere, where you can find fresh oysters, crayfish, sashimi slices and all sorts of seafood at affordable prices.
 CC 2.0 /Ernesto Andrade
Those with a sweet tooth can immerse in the booming local café scene and try some of Australia's best coffee, gelato and pastries – including the BlackStar Pastry's mouth-watering Strawberry Watermelon Cake, reputed to be the world's most instagrammed dessert.
Be sure to visit the Carriageworks Farmers' Markets if you want to buy direct from local NSW growers and artisans.

I personally loveeed Gelato Messina. And wandering into random cafes. No matter how small, they seemed to serve a mean coffee, truly delicious sweets and savouries, and some unique creation. Admiring the hipster baristas doesn't hurt either.
I was a little too busy with my gelato to take good pictures but here's a few meals I enjoyed.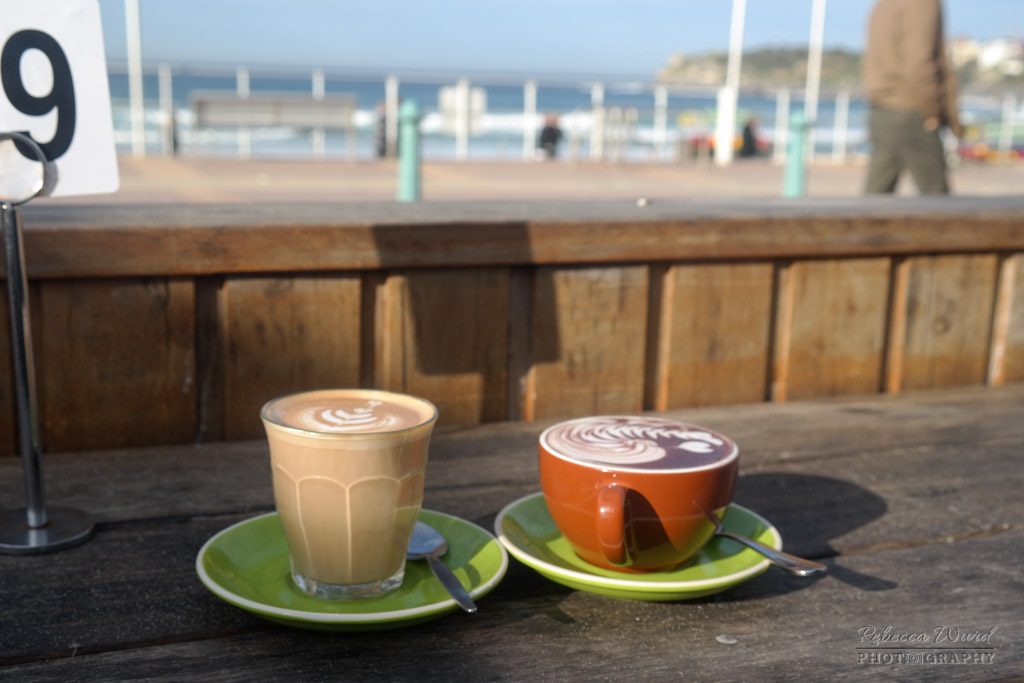 Coffee by the beach on Bondi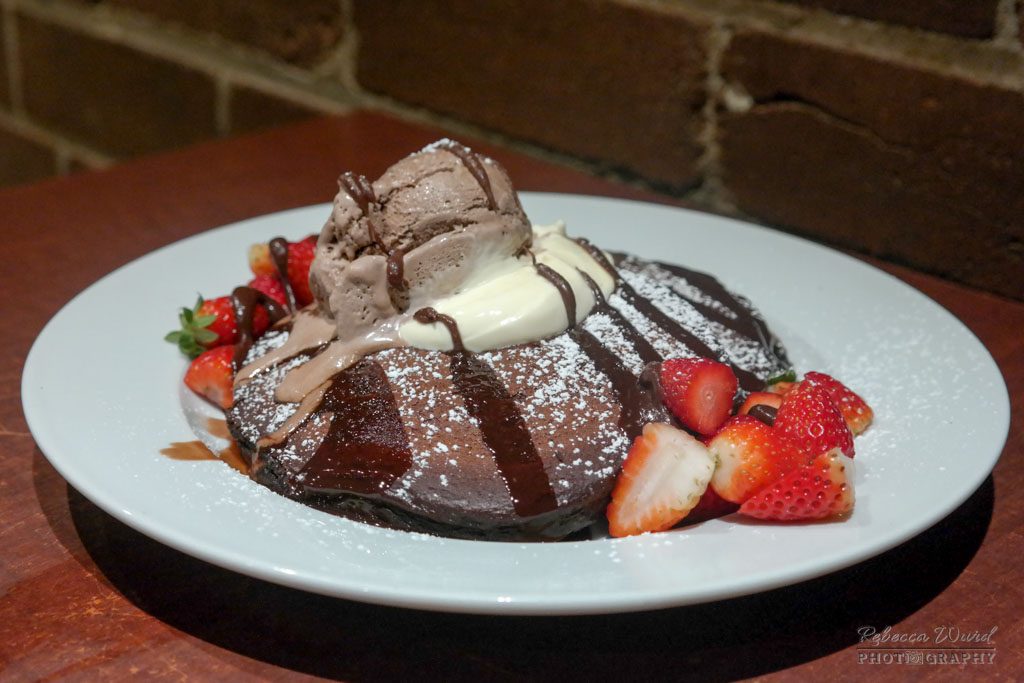 Pancakes on the Rocks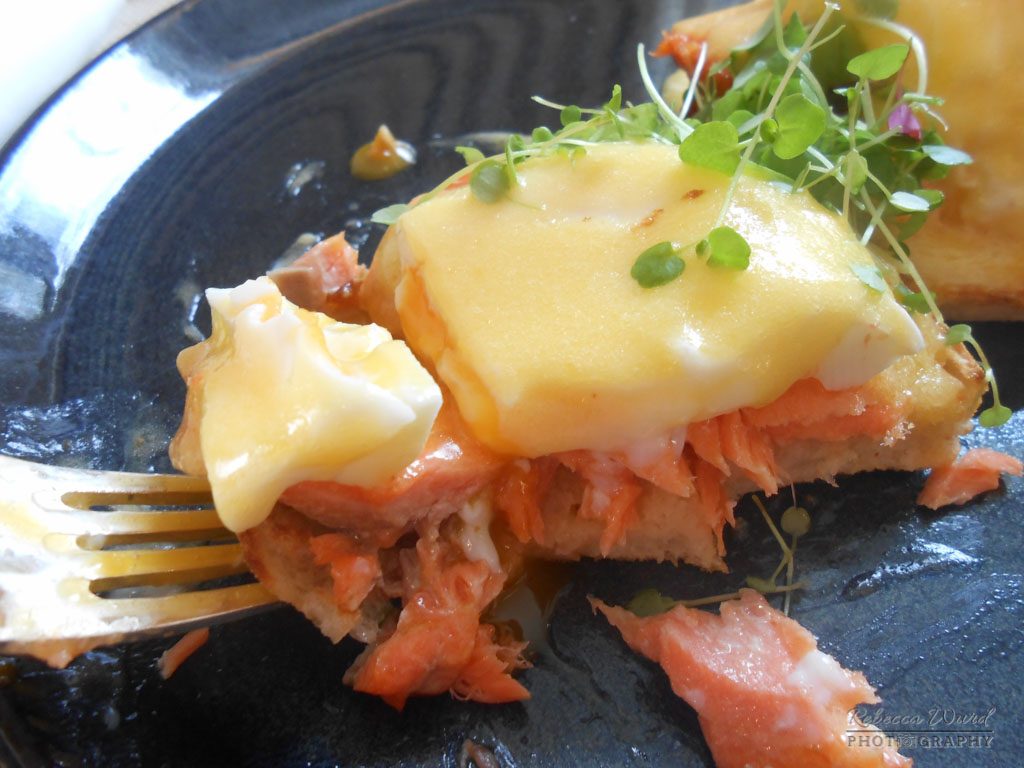 Eggs benedict and salmon at the Langham

A Whale of Time for Wildlife Fans
"If we can get people excited about animals, then by crikey, it makes it a heck of a lot easier to save them" – Steve Irwin 
There's an abundance of unique wildlife in Sydney and the region. From now till November, the coastlines of New South Wales come alive with migrating humpback whales as they swim up north to breed in warmer waters before making their way down – sometimes making an appearance right in Sydney Harbour! Watch these friendly giants along the shores or take a whale watching cruise out to see them up close.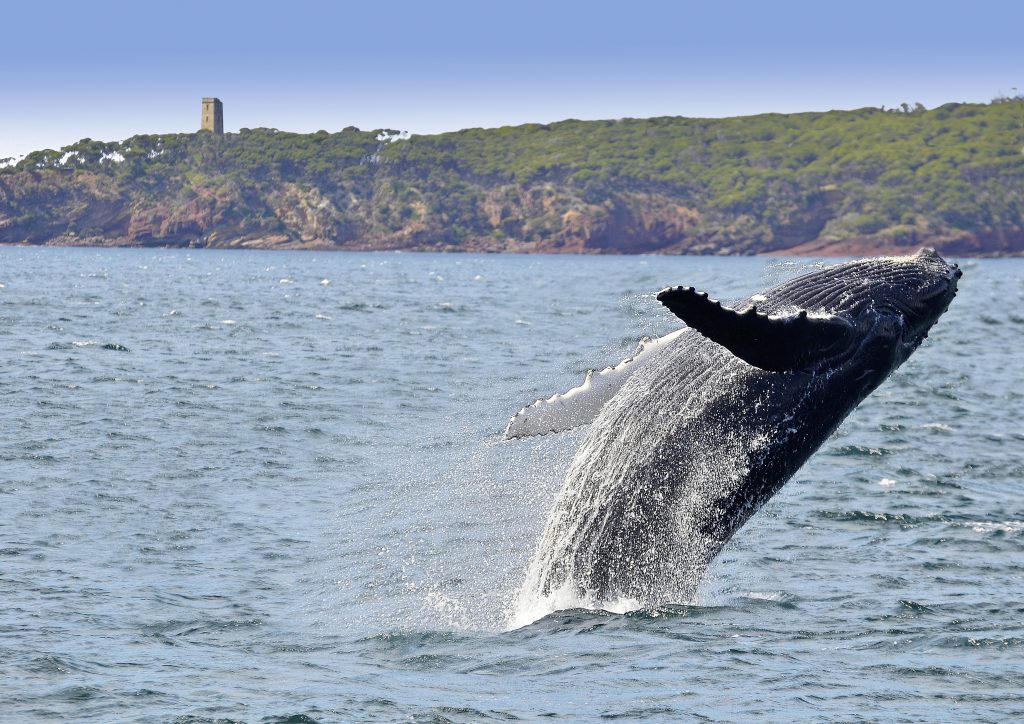 Credit / Destination NSW
When I visited Sydney, it was the very first day the whale watching cruises were starting to operate, so it wasn't the most promising but I took a chance and hopped on one. I was lucky enough to see a pod of dolphins swim up by the boat and 2 massive whales in the distance spurting water from their blowholes.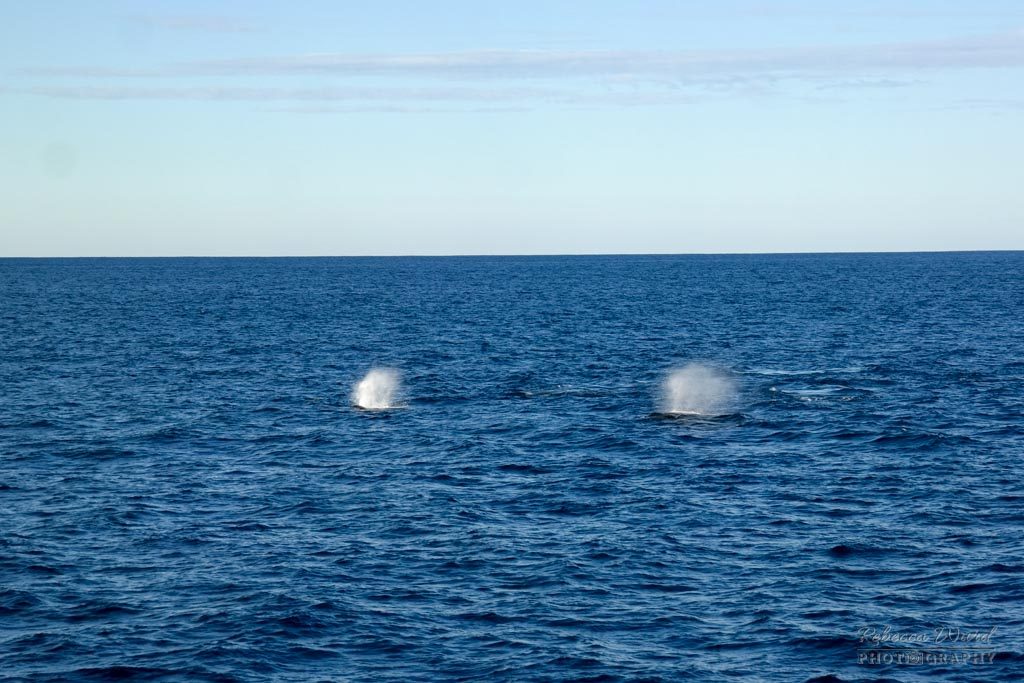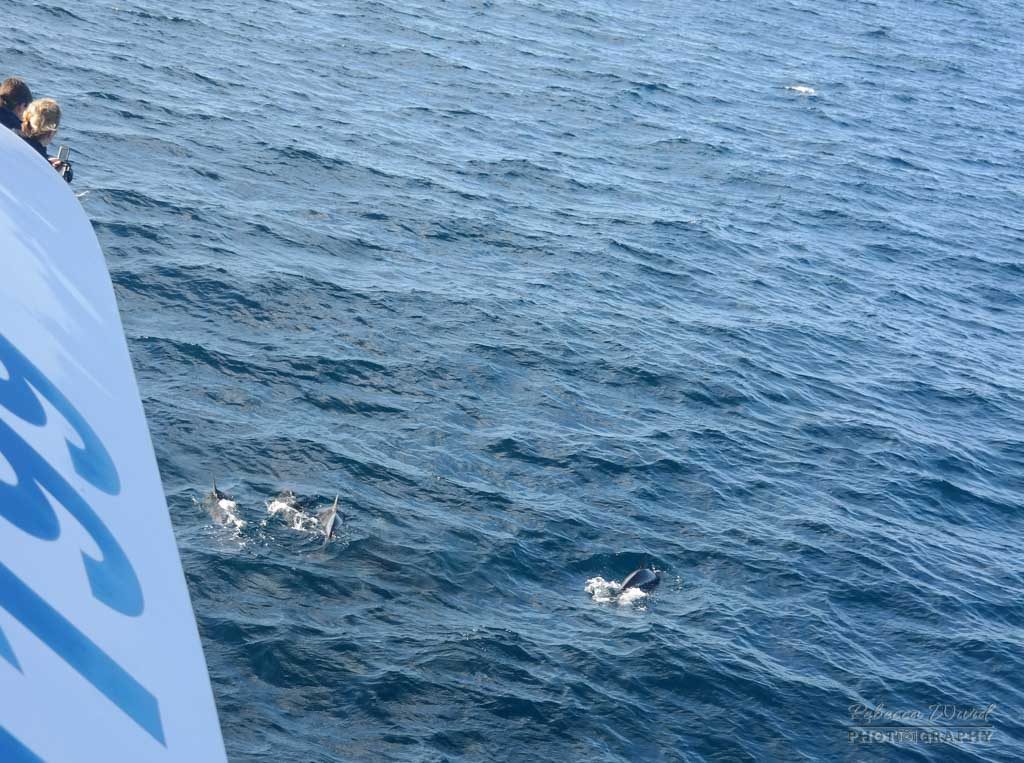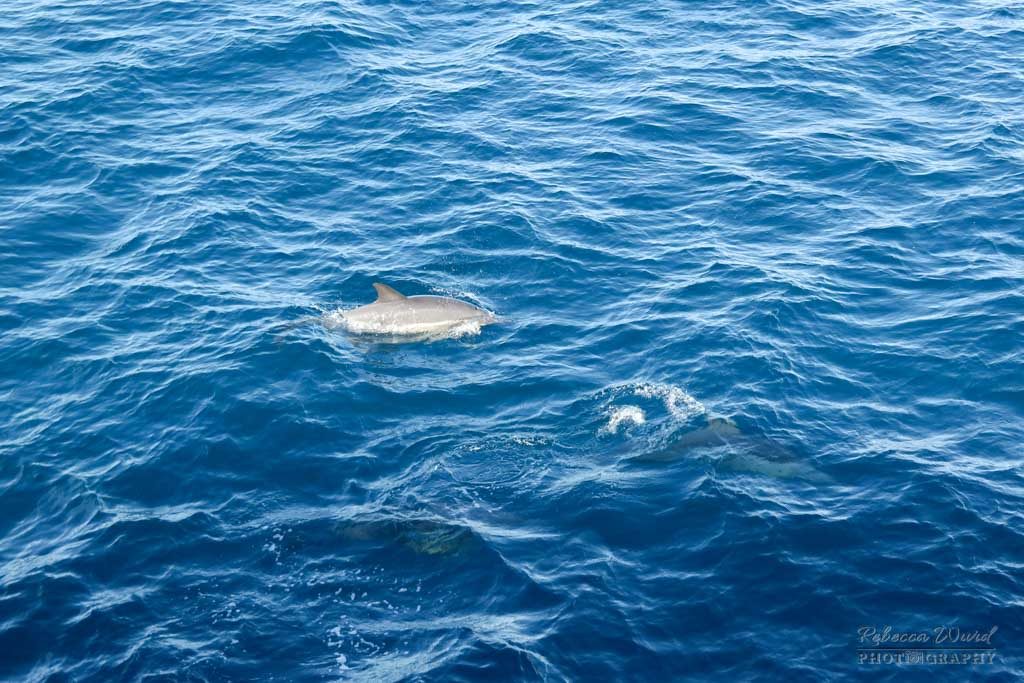 If you'd like to meet with the cute and furry on land instead, visit Taronga Zoo in Sydney, Featherdale Wildlife Park near the Blue Mountains or Symbio Wildlife Park, a slight detour off the Grand Pacific Drive to see koalas, kangaroos and wombats.
There's also Port Stephens, the official Dolphin Capital of Australia, just 2.5 hours north of Sydney.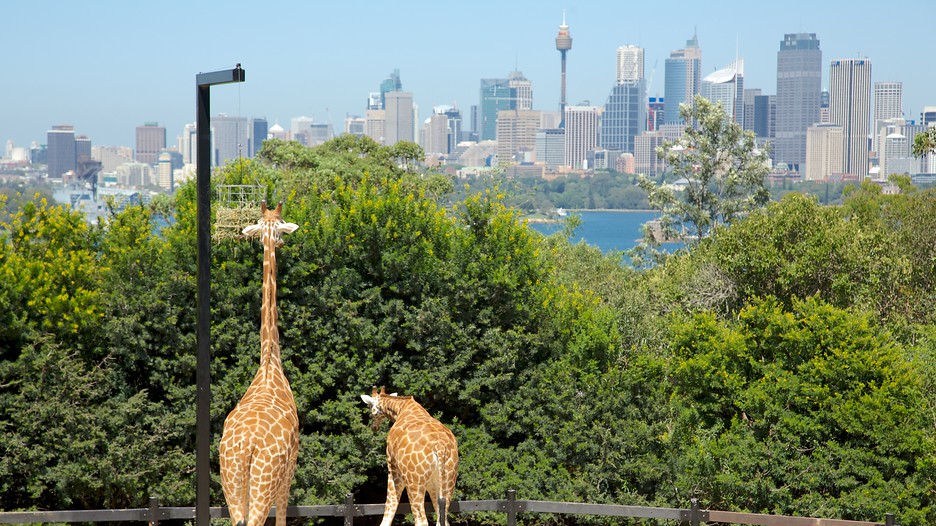 Taronga Zoo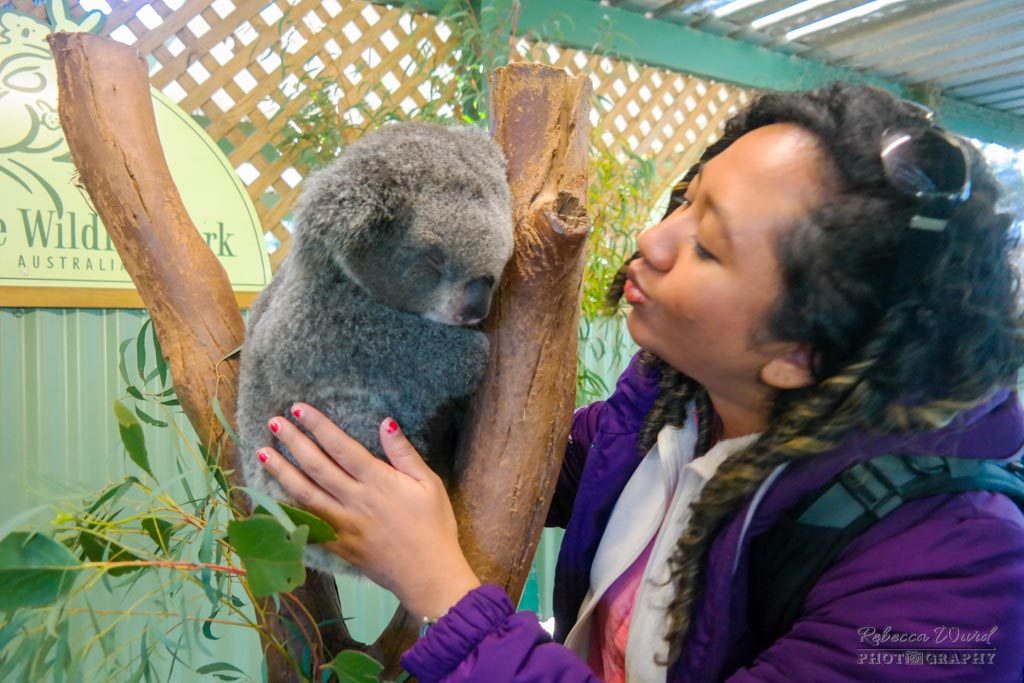 Kissing my koality friend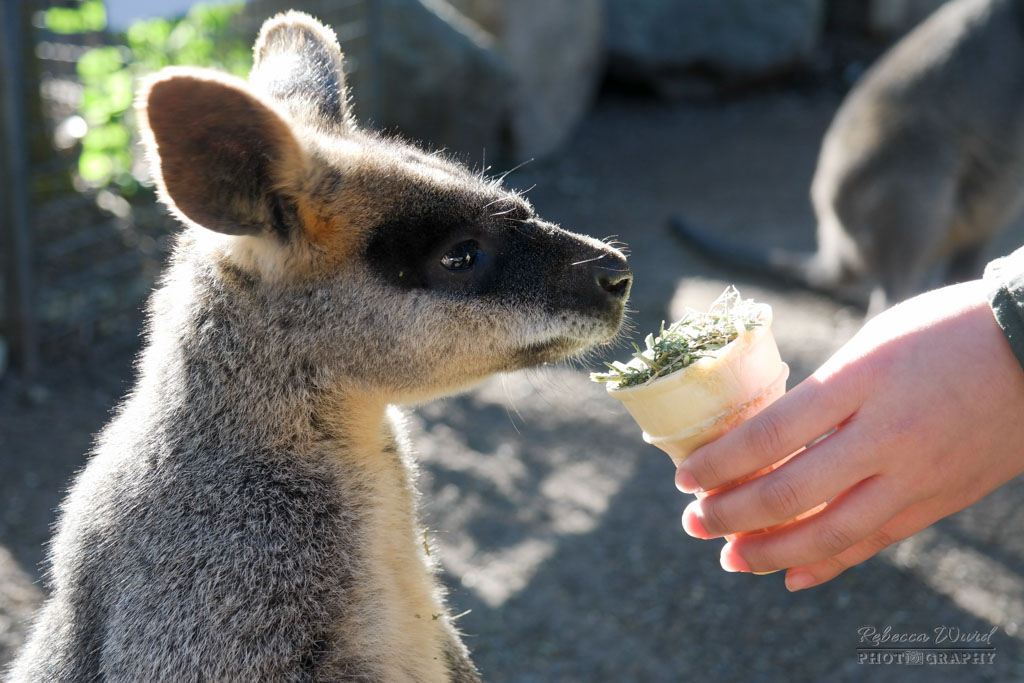 Guests get to feed our handsome friends like wallaroos and kangaroos in Featherdale


Meander Epic Natural Attractions in Sydney
For those who'd like to escape into the wild, Sydney is the perfect gateway to the beautiful mountains and coastlines of New South Wales. 90 min west of Sydney is the Blue Mountains, a UNESCO heritage site home to stunning limestone cliffs, gorgeous waterfalls and crisp, eucalyptus-scented air.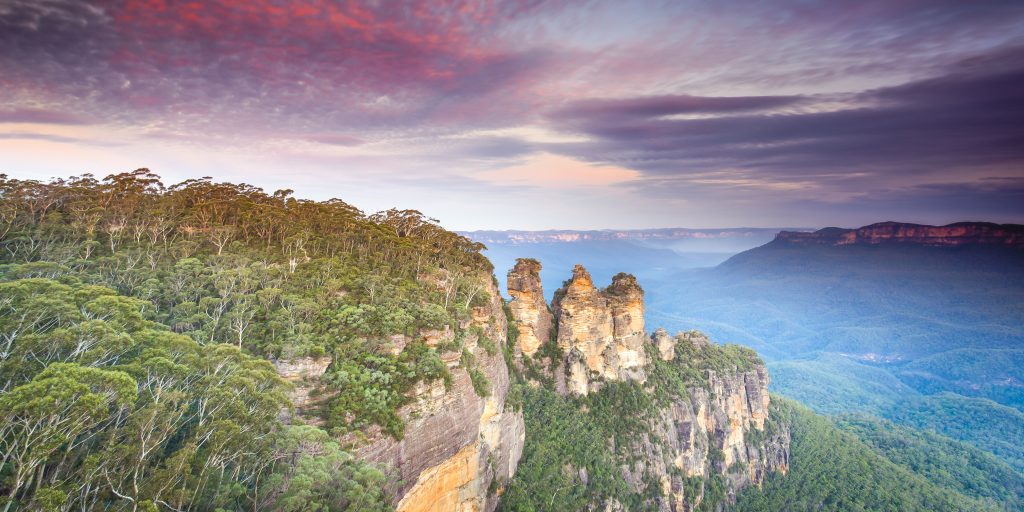 Blue Mountains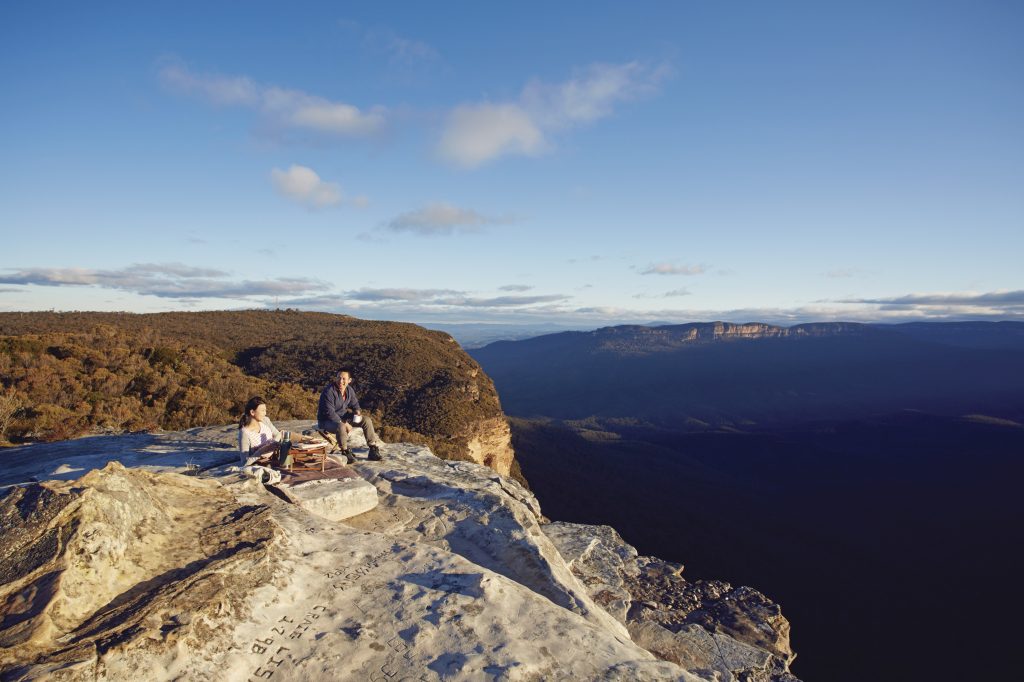 Viewpoint from Lincoln's Rock / Credit / Destination NSW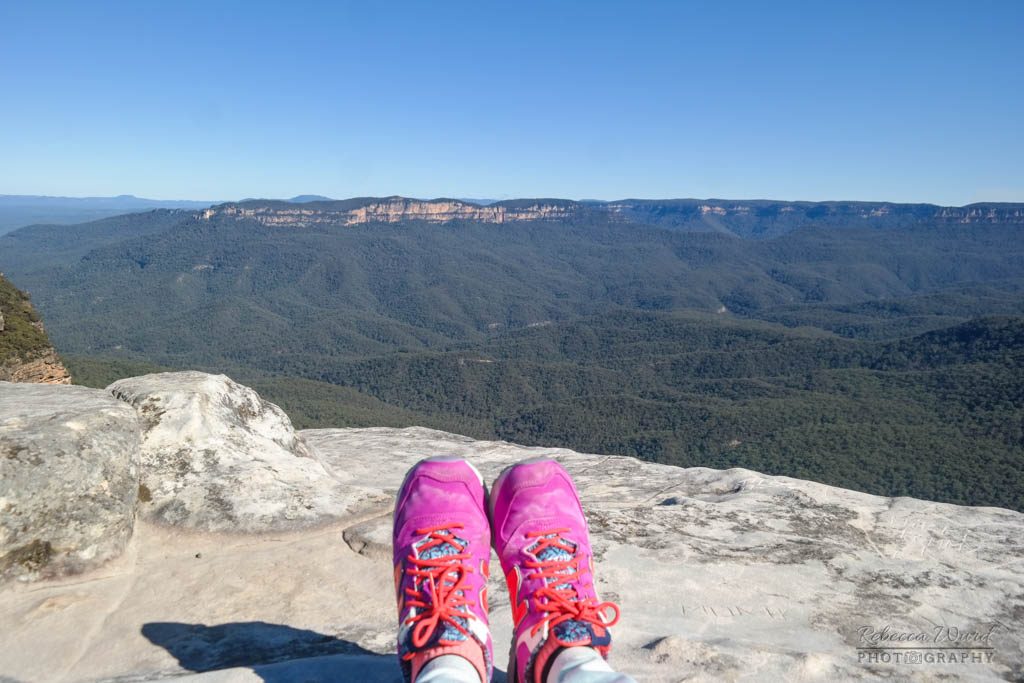 My feet and the vast greenery beyond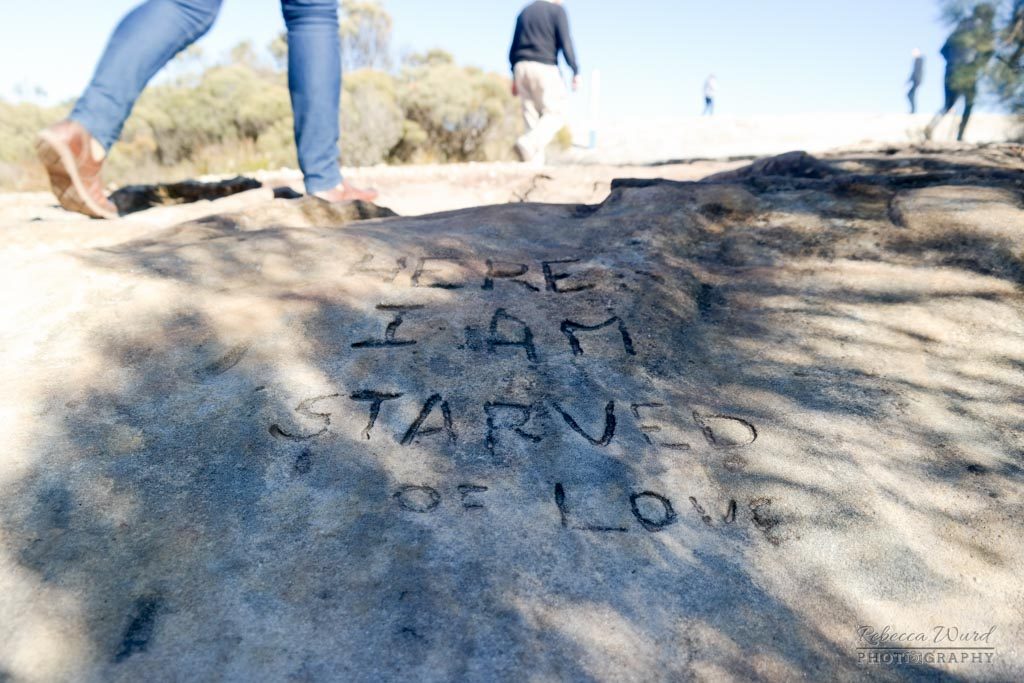 Ask your guide about Lincoln's Rock
If you're more of a water baby, take a road trip down the Grand Pacific Drive and meander through spectacular national parks, rugged coastal cliffs and pristine beaches. The Royal National Park (Australia's oldest and the world's second oldest) is only 1 hour away, where you can hike to Curracurrong Falls, the rare few waterfalls in the world that plunge straight into the ocean.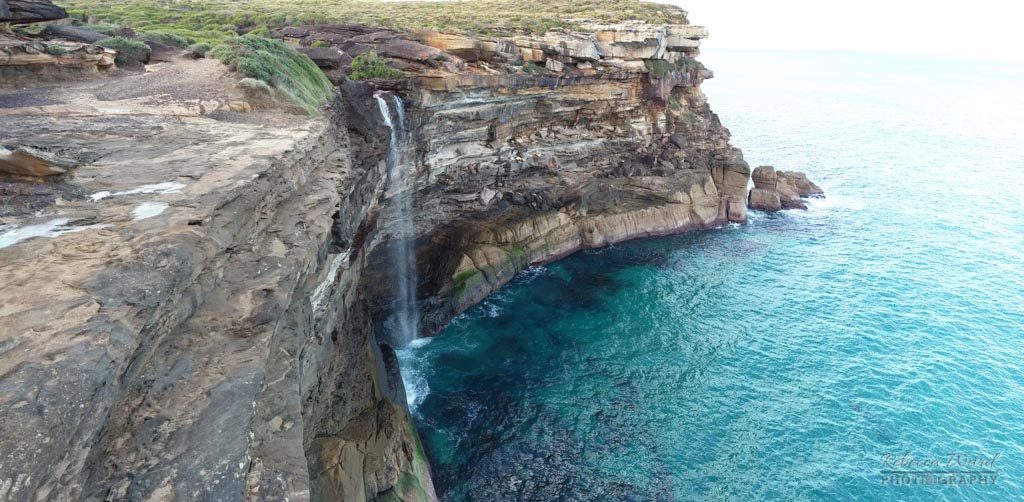 CC 2.0 / Andrew Harvey

Sydney's Adventure Activities for Adrenaline Junkies
How ya goin, you little daredevil? You don't have to travel too far to enjoy some adrenaline-pumping action in Sydney. Go jet boating right in the heart of Sydney Harbour and whizz past the Sydney Opera House and Sydney Harbour Bridge.
To up your excitement a notch, go on the thrilling BridgeClimb Sydney and stand atop the Sydney Harbour Bridge for some of the best views of the harbour.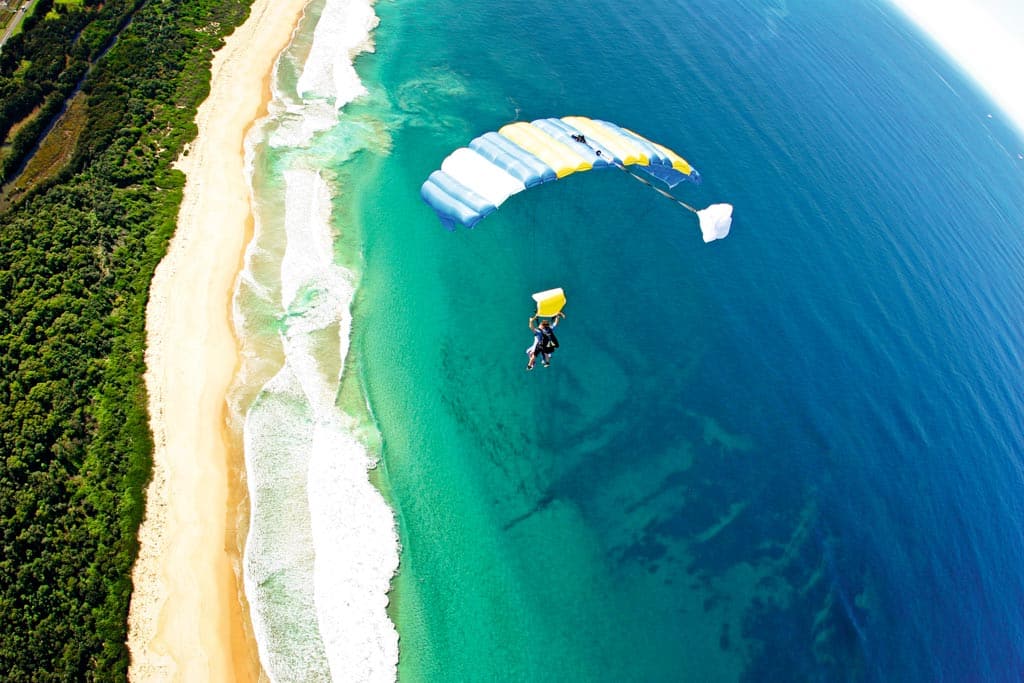 Credit / Destination NSW
Take your adventure to a whole new level by skydiving at Wollongong and jump from Australia's highest altitude of up to 14,000 feet as you enjoy sweeping views of the coast line. Or take in equally stunning views of the Hunter Valley as you glide over its rolling vineyards atop a hot air balloon.
If you prefer more land activities, head to Port Stephens and quad bike across vast, towering sand dunes. These are, in fact, the largest coastal sand dunes in the Southern Hemisphere!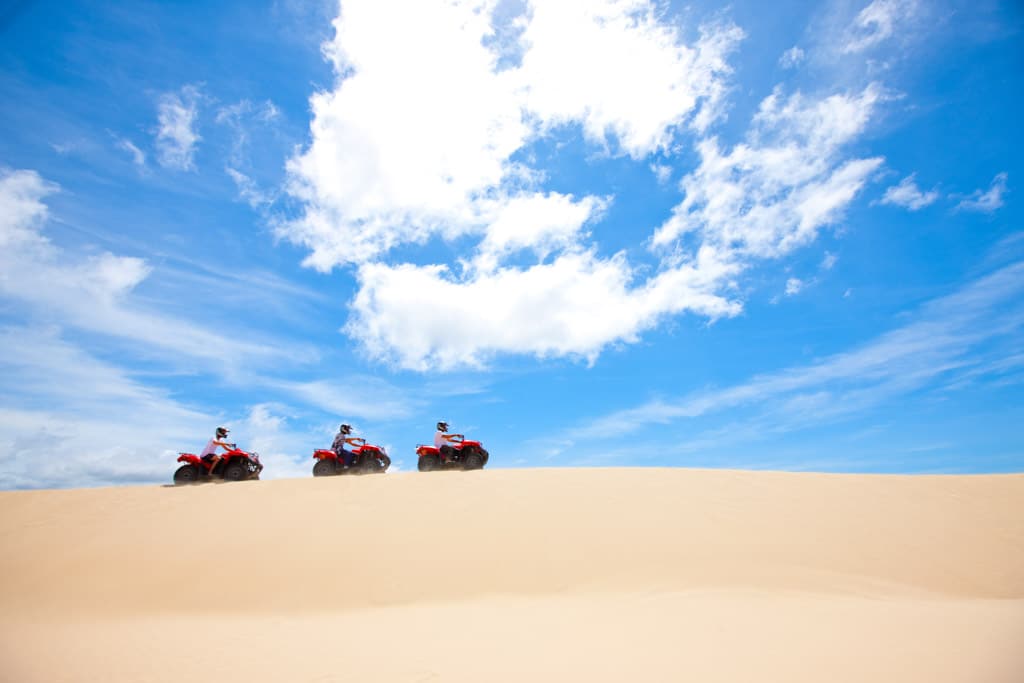 Credit / Destination NSW
Super keeno? Read more Sydney travel blog articles.
---