By Renuka, on March 4, 2019
Travel Diaries: Adelaide
Adelaide is slow and sizzling. It's one of those cities with a lot going on: there are plenty of great things to do in Adelaide but you still have the luxury to be laid-back and perfectly happy. It has such a unique soul that it seems to radiate its glory, even in the shadow of Sydney and Melbourne, the two most popular cities in Australia.
I had the privilege of exploring the magic of Adelaide alone. I have to say that Adelaide is a fantastic city for solo travel. The city is so modest and comfortable. The public transport is a breeze. The locals are amiable.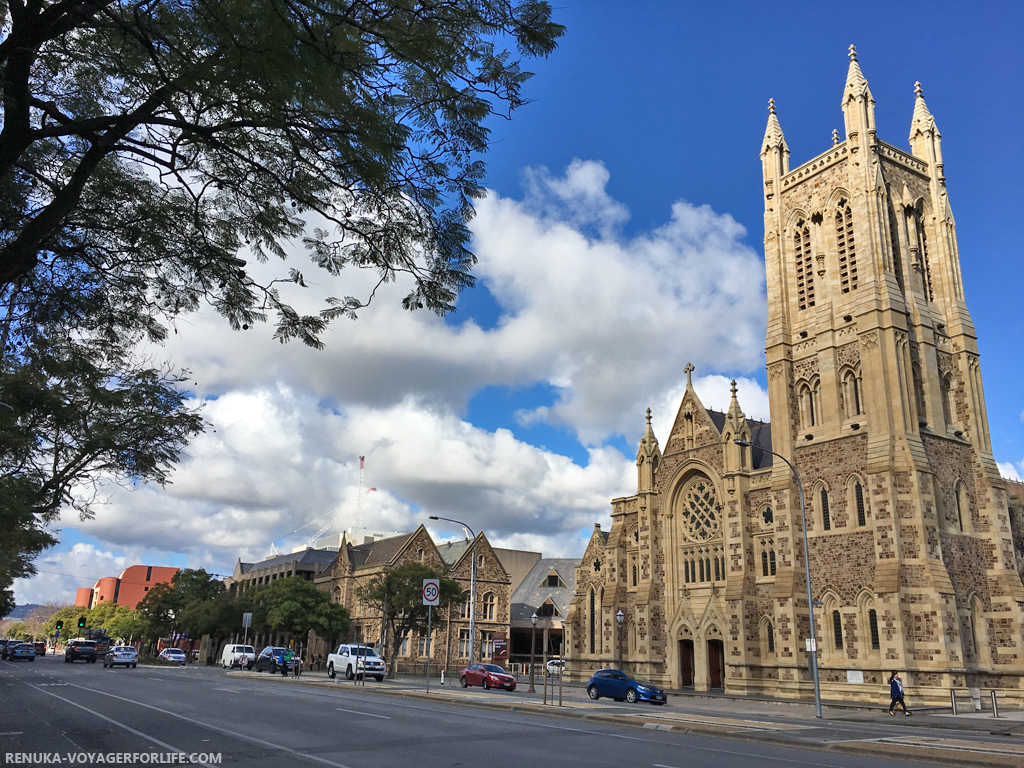 So, what did I explore in Adelaide?
The Top Things to do in Adelaide

Admire the charm of old buildings on King William Street
Adelaide is a city of stunning architecture. There is so much history and culture carved into their cityscape. You'd need to amble a lot to be able to adequately explore its beautiful streets and squares.
I began my tour at Adelaide Town Hall, which was built in 1854. The moment I saw the building, I was spellbound by its beauty. I continued to walk on King William Street to find more architectural splendour, such as St Peter's Cathedral and the Government House.
Take in the afternoon vibe of Victoria Square
Victoria Square is a perfect place for sipping coffee at an alfresco café and just watching the day go by. It's mainly the place to absorb the urban vibe of Adelaide. It's fun to see the city buzzing, while you resting under a tree in a public park.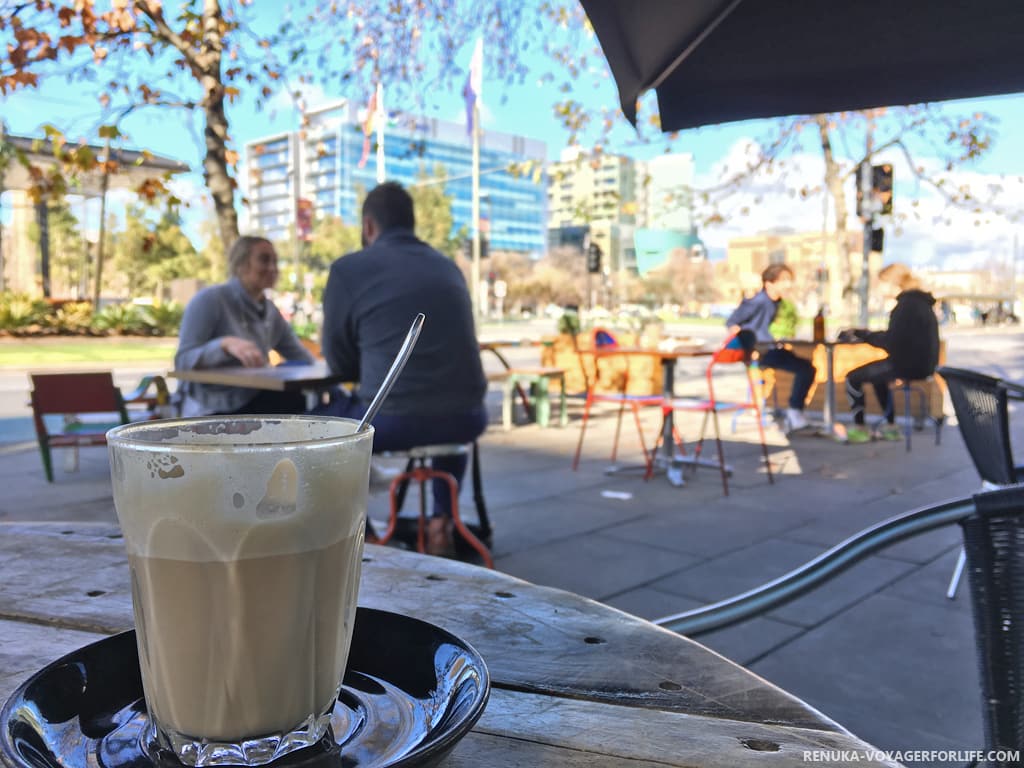 [button style='blue' icon="entypo-suitcase" url='https://www.expedia.com.sg/Victoria-Square-Hotels.0-l6085859-0.Travel-Guide-Filter-Hotels' fullwidth='true'] Find Hotels near Victoria Square [/button]

Check out some fresh, local produce at Adelaide Central Market
The best part about exploring Adelaide is that you can explore it at your own pace without worrying about missing out on anything. Most of the best Adelaide attractions are in close proximity to each other, so you don't have to use your phone constantly to get to places. It's an excellent way to have small interactions with the locals, which, if you're anything like the extroverted travel junkie I am, will be one of your favourite things to do in Adelaide.
I was quite impressed to see the red building in which Adelaide Central Market was located. Adelaide has grown into a renowned food city, so visiting its most popular food market was a foregone conclusion for me. Adelaide Central Market is a place where you will find an abundant fresh, local produce. You can buy veggies, fruit, meat, bread and all sorts of good quality cheese. If you're interested, you can even do some cheese tasting here.
[button style='blue' icon="entypo-suitcase" url='https://www.expedia.com.sg/Adelaide-Central-Market-Hotels.0-l6126036-0.Travel-Guide-Filter-Hotels' fullwidth='true'] Find Hotels near Adelaide Central Market [/button]
Stroll through Rundle Mall
After I had my fair share of Australian bites, I headed towards Rundle Mall, which is the busiest shopping and hangout place in Adelaide. I found many cute elements to take photos of, such as the street performers and the various Instagrammable cafes and bars along the way. If you're a shopaholic, Adelaide Arcade, Myer Centre Adelaide and Regent Arcade are great retail spots where you can hunt for your next favourite store.
Enjoy some coffee and a chocolate muffin at Coffee Central
Adelaide is loaded with coffee shops. I was quite overwhelmed to see the number of cafes everywhere! Coffee Central, at Rundle Mall, was where I finally sat down to give myself a generous caffeine boost. The coffee I drank was light and tasted different to any other coffee I've ever tried. They also provide a good selection of sponge cakes, fruit and nut muffins, and grilled sandwiches to go with your coffee.
[button style='blue' icon="entypo-suitcase" url='https://www.expedia.com.sg/Rundle-Mall-Hotels.0-l6085875-0.Travel-Guide-Filter-Hotels' fullwidth='true'] Find Hotels near Rundle Mall [/button]

Explore the Rundle Street
As you walk ahead, there's an array of open-air restaurants, bars and cafes to explore on Rundle Street. It is a place where you will find the finest fashion stores and top designer labels, quirky gifts, homewares, accessories, and jewellery. But if you are someone like me, you would be content with simply wallowing in the voguish streets.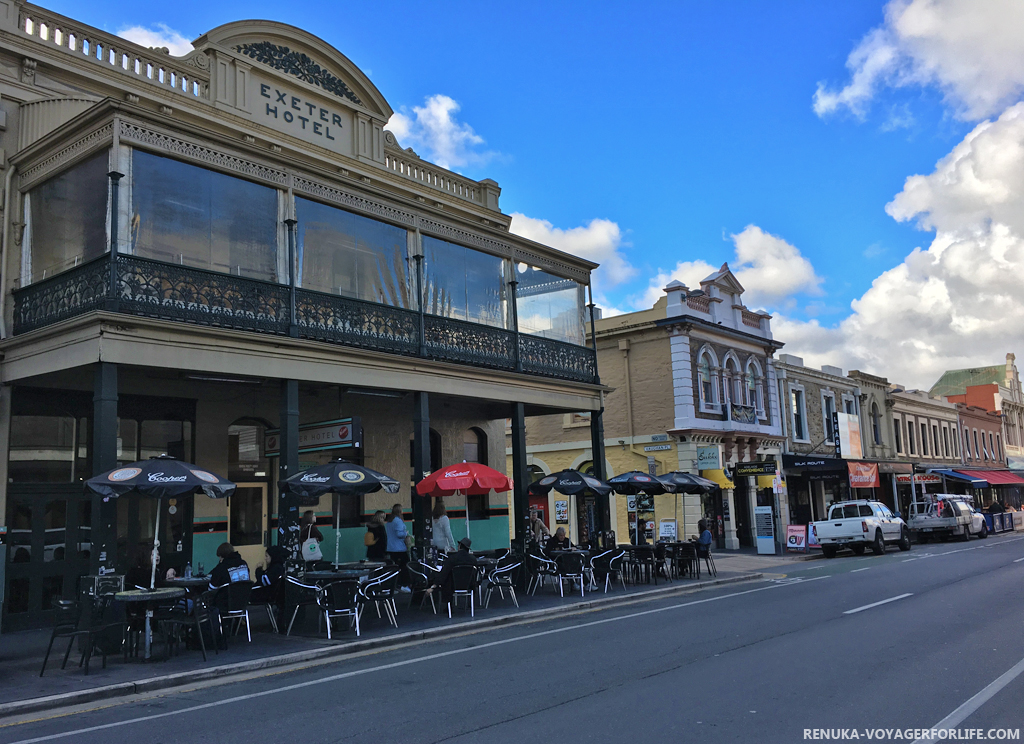 Don't miss the vivid graffiti walls, the theatres and the art galleries
The most spontaneous access to the artistic side of Adelaide is definitely the graffiti on the walls. I spotted quite a few around Rundle Street. Adelaide oozes art and culture through its streets as well. Adelaide Repertory Theatre, Bakehouse Theatre and Her Majesty's Theatre showcase the best of art, music, film and literature. In terms of unforgettable Adelaide activities, you'll definitely want to make time to check some of these out. 

Embrace the gorgeous coastline at West Beach
Just like all other major cities in Australia, Adelaide is located along the coast. In the mornings, I love to walk barefoot on the sandy Adelaide beaches. The water feels familiar and calming, and the air is cool. However, expect to witness the unpredictable Adelaide weather. I remember how an overcast morning transformed into a bright and sunny day in a matter of minutes.

My Pick of Where to Stay in Adelaide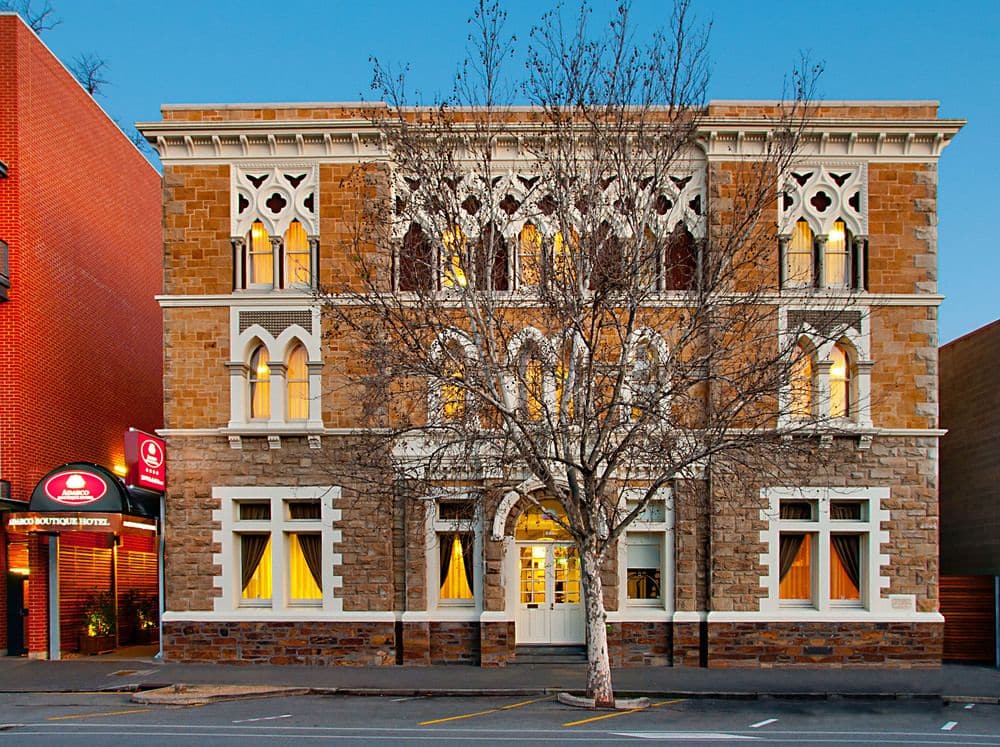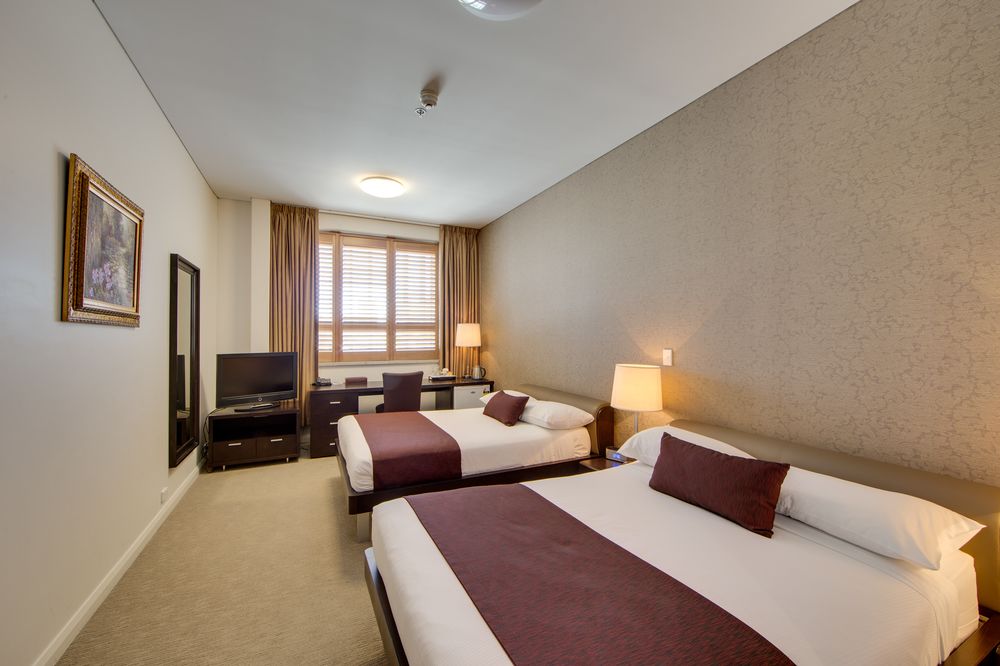 The charming and beautiful yet affordable Adabco Boutique Hotel is located in Adelaide Central Business District. It's quite close to East End Cafe Precinct and Adelaide Botanic Gardens. The cosy little red-bricked hotel is sure to provide ample comfort from a long day.
[tabs]
[tab title="Where to Stay" icon="entypo-suitcase"]
Where to Stay during your Trip
[button style='blue' icon="entypo-suitcase" url='https://www.expedia.com.sg/Adelaide-Hotels.d6051330.Travel-Guide-Hotels' fullwidth='true'] Find Hotels in Adelaide [/button]
[/tab]
[tab title="Let's Go!" icon="entypo-flight"]
[button icon="entypo-flight" url='https://www.expedia.com.sg/Cheap-Flights-To-Adelaide.d6051330.Travel-Guide-Flights' fullwidth='true'] Flights to Adelaide [/button]
[/tab]
[/tabs]