By Expedia Singapore, on August 2, 2018
Best Places to Visit in the Middle East
Many Singaporeans may not even be aware that we have a small but important Arab community in Singapore. In the 19th century, many Yemeni Arabs came to Singapore and were involved in the trade, retail and real estate development. In fact, the Arabs were the largest landowners in Singapore at that time. The historic Raffles Hotel was owned by the Alsagoff family – the well-known Arab Singaporean spice trader.
Visiting the Middle East will help today's Singaporean understand the rich history of the small group of people that helped to shape the early economy of Singapore. Though the Arabs came a long way from their homeland, they stayed in close contact with them, often sending their sons back to learn the ways and traditions of their people.
The Middle East of today is nothing like what it was in the 19th century. Fraught with bitter conflict and war, many people stay clear of the region. Yet, many parts of the Middle East are still friendly and welcoming to tourists and have so much to offer. Immerse yourself in the deep cultures of the Arabs by walking through their streets and having a taste of their local delicacies.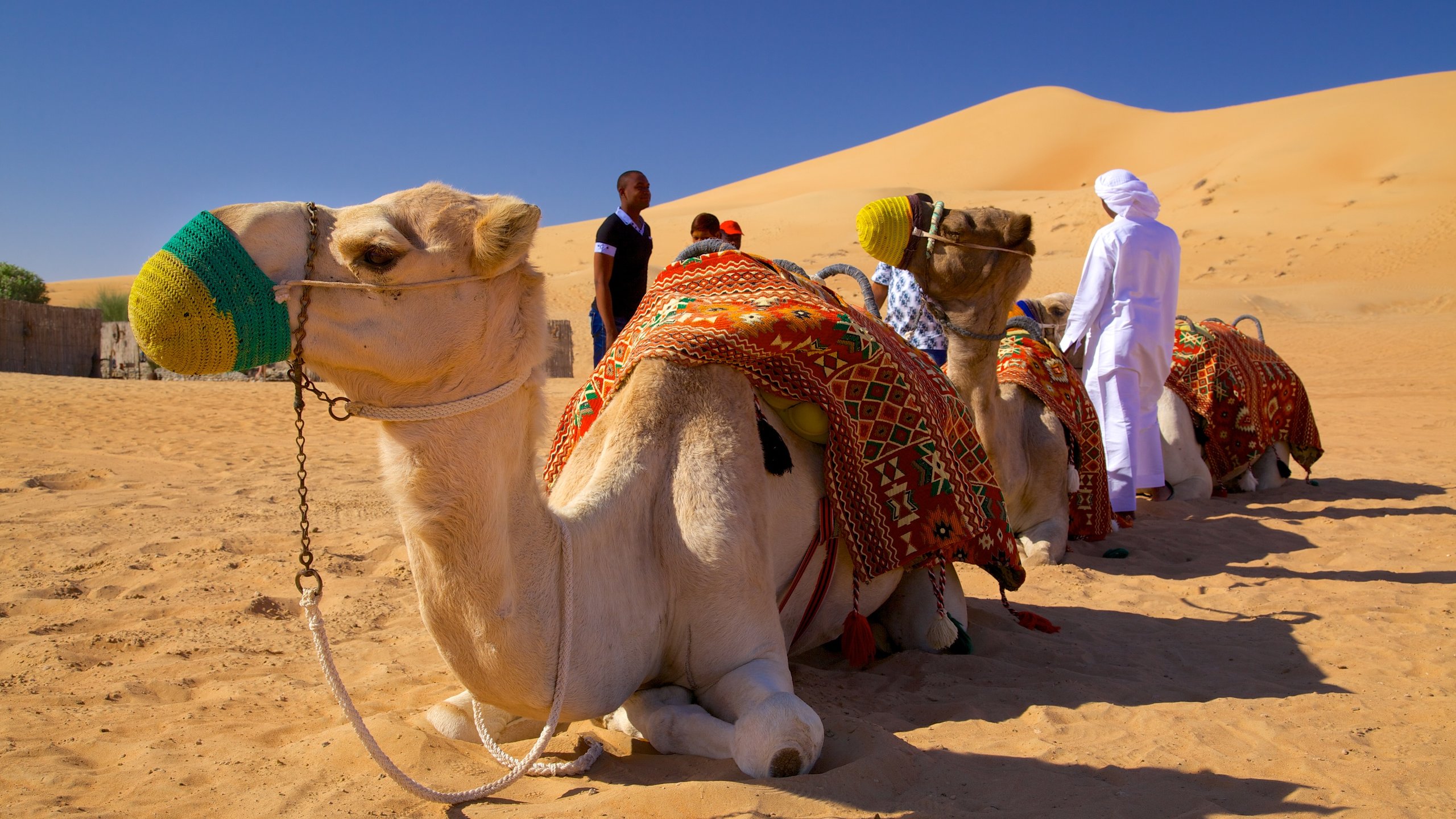 Arab Cultural Treasures

Domes
Domes are a common sight across the Middle East. These are based on Byzantine domes found in Ottoman Architecture.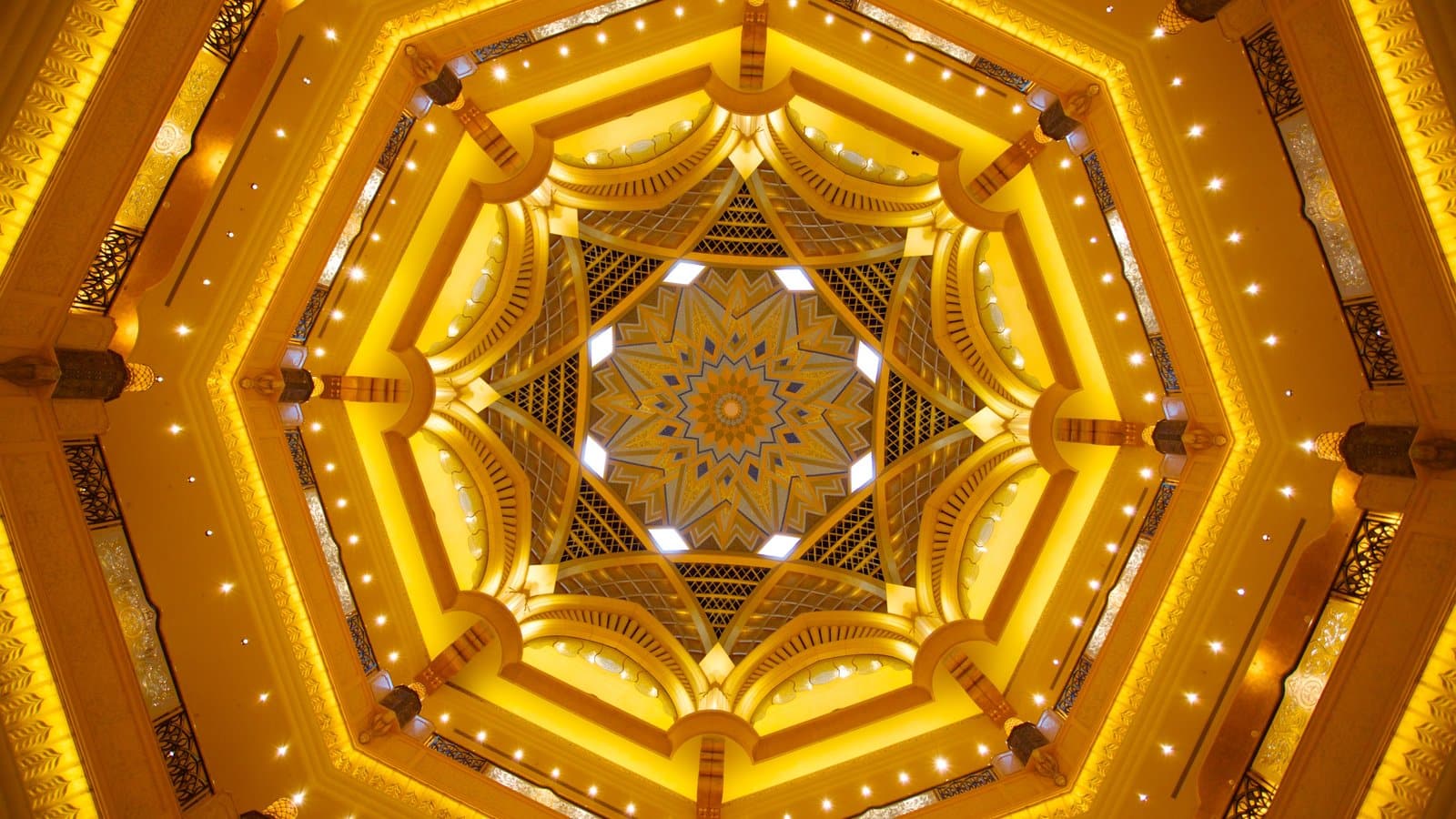 Arabic Jazz
Fans of Jazz music can look forward to Arabic Jazz — a fusion of musical styles featuring Arabic music played with Jazz instruments like the saxophone.
Belly dance
The belly dance originated in Egypt and is a form of Arabic expressive dance. Different middle eastern cities have their own adaption and unique take on the belly dance, both in terms of choreography and costumes.
Tea
More than a cuisine, tea has become part and parcel of the Arab culture — it is served and paired with every meal. Serving tea to guests is seen as common etiquette and hospitality, so don't reject it!
Interesting Places to Visit

1) Dubai, UAE
Metropolitan Kampung: Dubai has morphed into a metropolitan city, constantly building new skyscrapers or posh hotels across the city. Fortunately, the heritage buildings are well-preserved.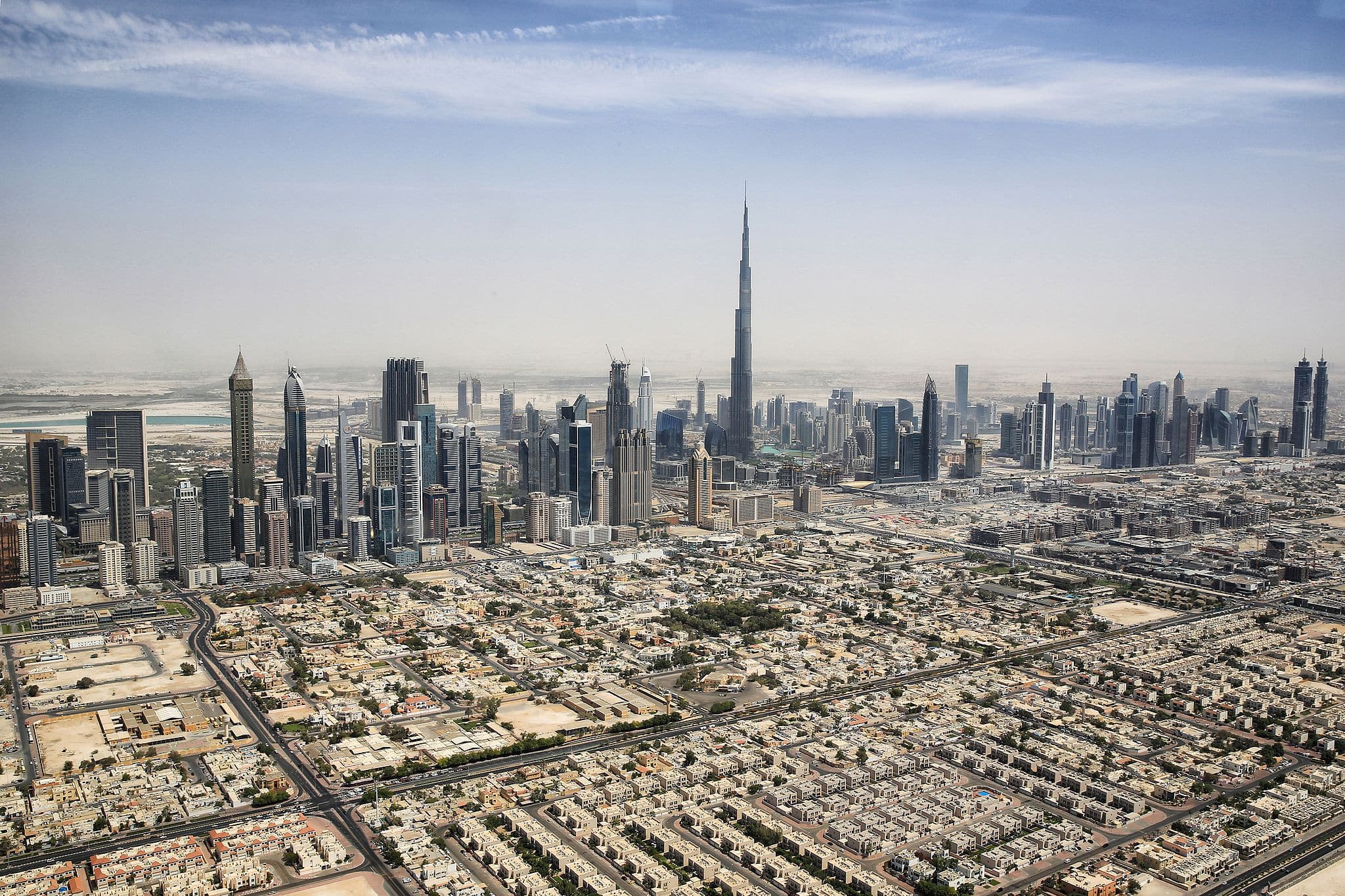 CC3.0 by Tim Reckmann
From the Burj Khalifa to the Palm Islands, Dubai has made a name for itself amongst tourists as a luxury travel destination. Experience Arab opulence at the famous Dubai Mall that is much more than just a mall. Touted as the world's largest shopping mall, it features a massive aquarium, an ice skating rink, a flight simulator and most recently, a VR park.
2) Abu Dhabi, UAE
Kampung of Gold: Dubai has morphed into a metropolitan city, constantly building new skyscrapers and posh hotels across the city. Fortunately, the heritage buildings are well-preserved for you to trace your roots.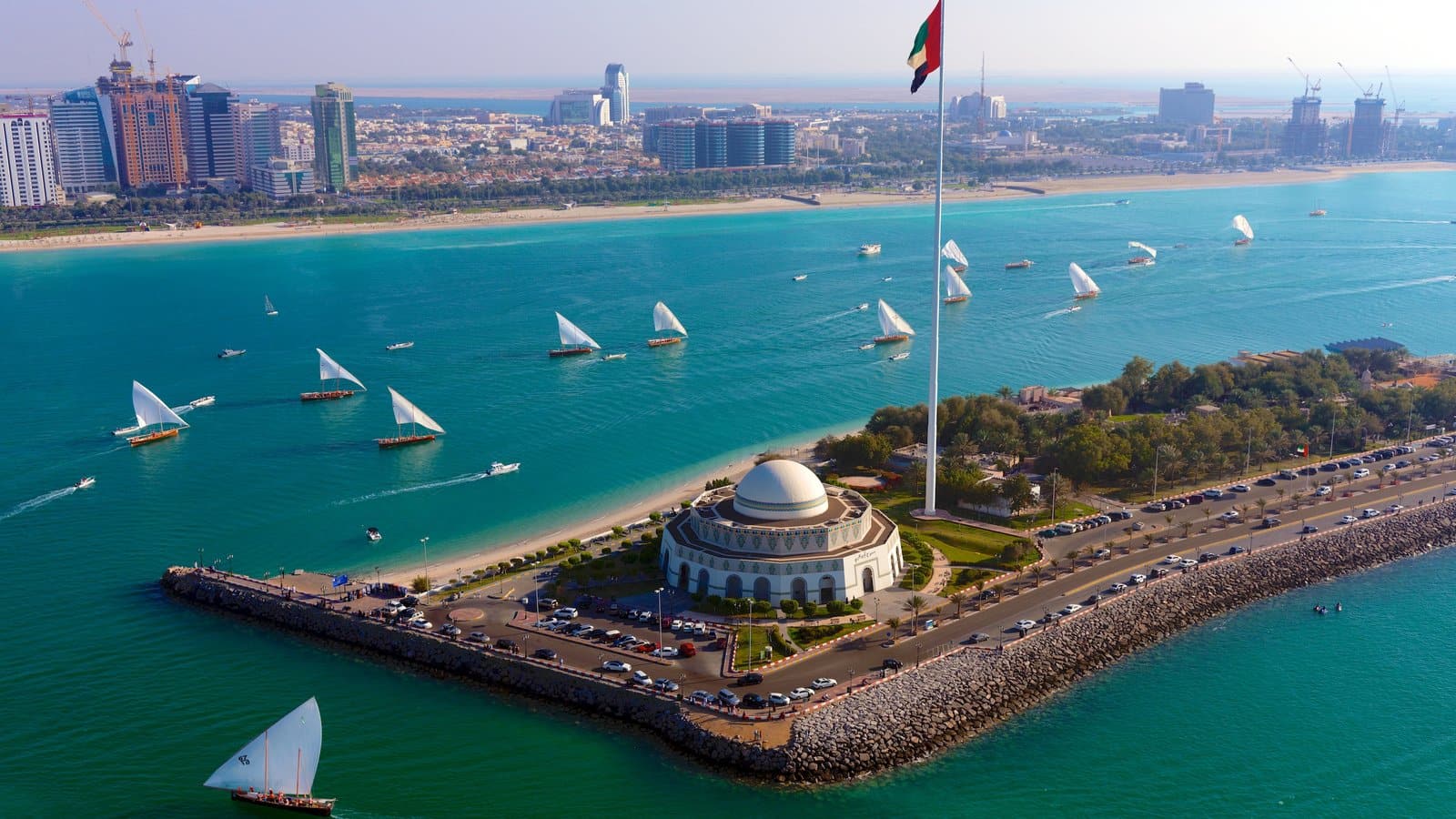 A city that strives to break world records over and over again, Abu Dhabi boasts the fastest rollercoaster ride (Ferrari World), the highest restaurant (Atmosphere at Burj Khalifa) and the largest hand-knitted carpet (Sheikh Zayed Mosque) in the world. Abu Dhabi also offers visitors a peek into their rich cultural heritage through the many museums and religious buildings.
3) Petra, Jordan
The Word's Treasure: The ancient city of Petra cannot be more raw and kampung than it is now. Gaze at the star at night while camping on the desert.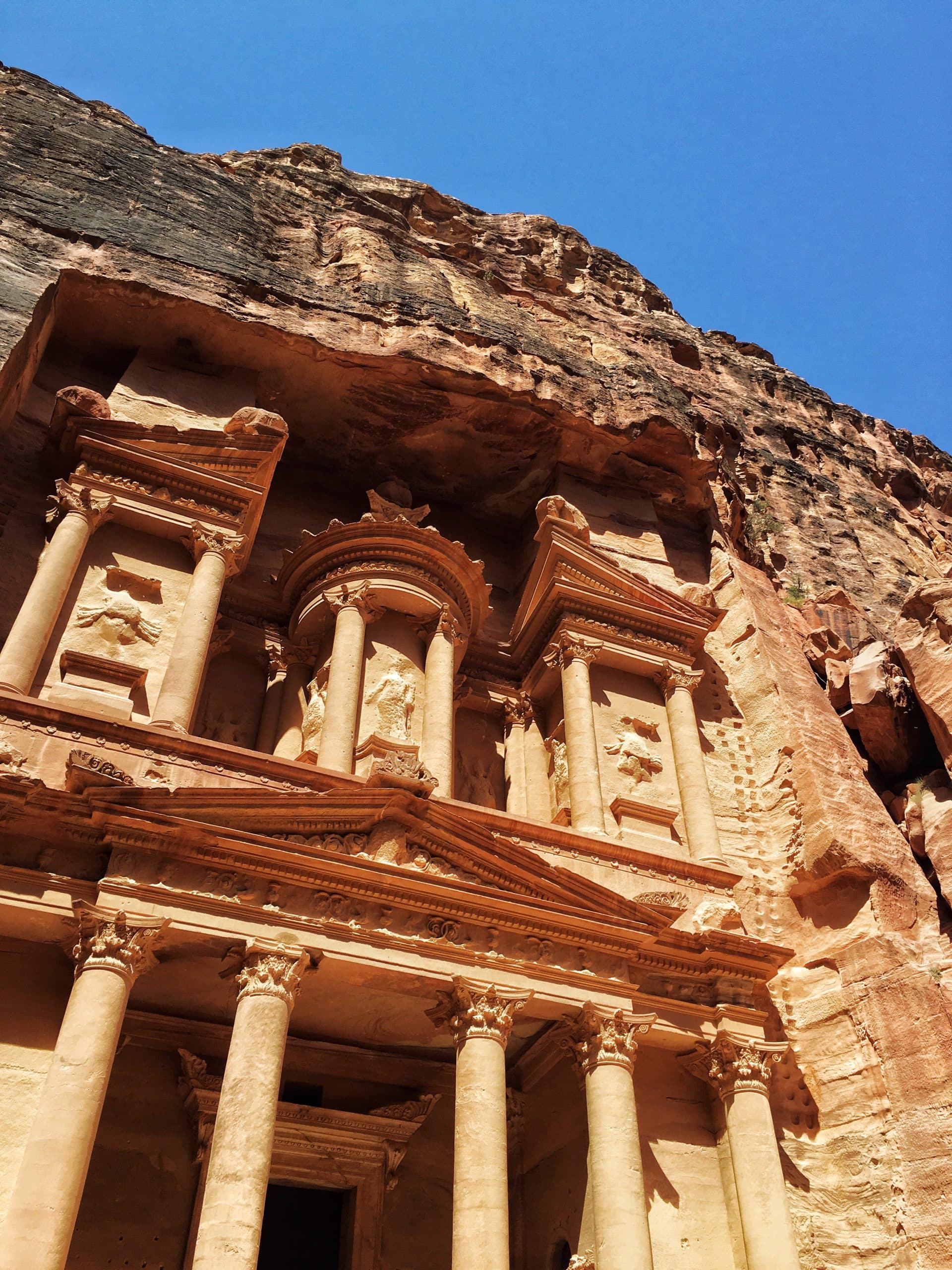 One of the most astounding archaeological sites in the world, Petra is a sight to behold. You can take up to 3 days to fully discover every nook and cranny of the park. Embark on a truly unique Arabian adventure as you ride on a Camel's back through the desert landscape, stopping for photos and simply to take in the wonder of the ancient ruins.
Entrance fee: 50 JOD
Opening Hours: 6 AM – 6 PM (Summer) and 6 AM – 4 PM (Winter)
Getting there: There are special buses that leave from Abdali Station in Amman city that takes you directly to Petra.
4. Jerusalem, Israel
Pilgrimage Kampung: Tourists flock to Jerusalem for pilgrimage, just like how you balik kampung.
CC2.0 by askii
The Dome of The Rock is considered to be one of the holiest places of the Islamic faith, second only to Mecca. Within the mosque lies a foundation stone that marks the spot where Prophet Muhammad ascended to heaven. For non-muslim visitors, do take note that there are strict visiting hours and dress codes to adhere to.
Jerusalem is also a well-known pilgrimage spot for Christian travellers. From the Tower of David to Calvary and Jesus' tomb, travellers can trace some of the highlights in the Bible in Jerusalem.
5. Saudi Arabia
Newly Opened Kampung: The new kid on the block, so expect pristine heritage buildings.
CC2.5 by Ali Mansuri
In their daily prayers, Muslims all over the world will turn towards the direction of Mecca, Saudi Arabia. Though the city of Mecca is off-limits to non-muslim visitors, Saudi Arabia has recently, for the first time, begun to allow tourists into the country for the first time since 2010. Head to the city of Jeddah and enjoy long stretches of beaches and an endless stream of cultural attractions to learn more about the roots of the Arab Muslim faith.
6. Istanbul, Turkey
Idyllic Kampung: Bakeries and shophouses everywhere! We can't blame you if you end up nibbling on Turkish bread and sweets all day every day.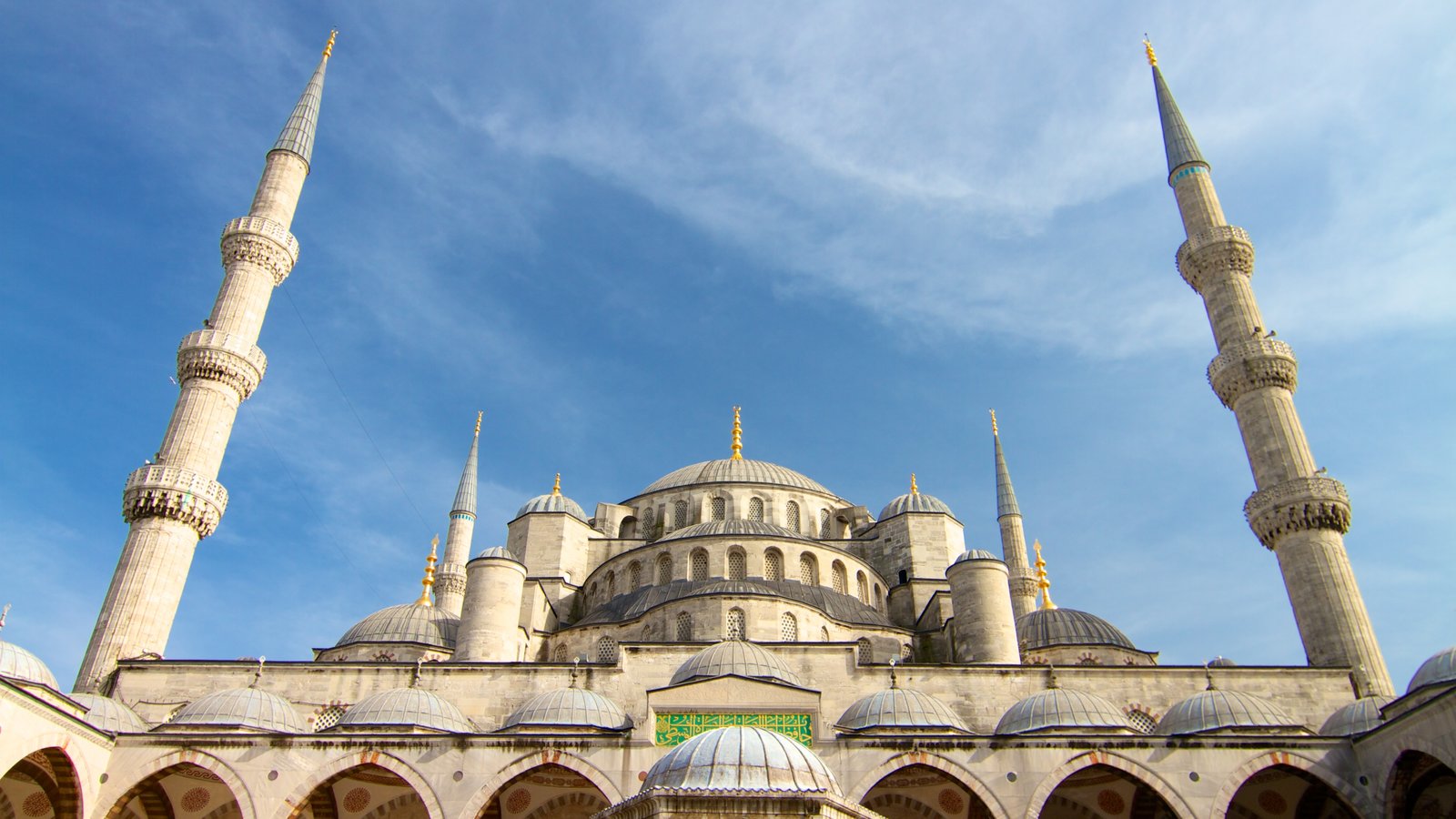 Istanbul is a huge city with so much to offer, but if you're only there for a few days and want to learn all you can about their history and culture, the cities' main historical buildings and attractions are within walking distance of one another. Known as the 'Old Istanbul', the small area features renowned attractions like the Hagia Sophia, the Grand Bazaar and the Topkapi Sarayi Palace.
7. Beirut, Lebanon
Modern Kampung: Fast-paced, East-meets-West, vibrant nightlife, and tiny in size. Sounds so familiar?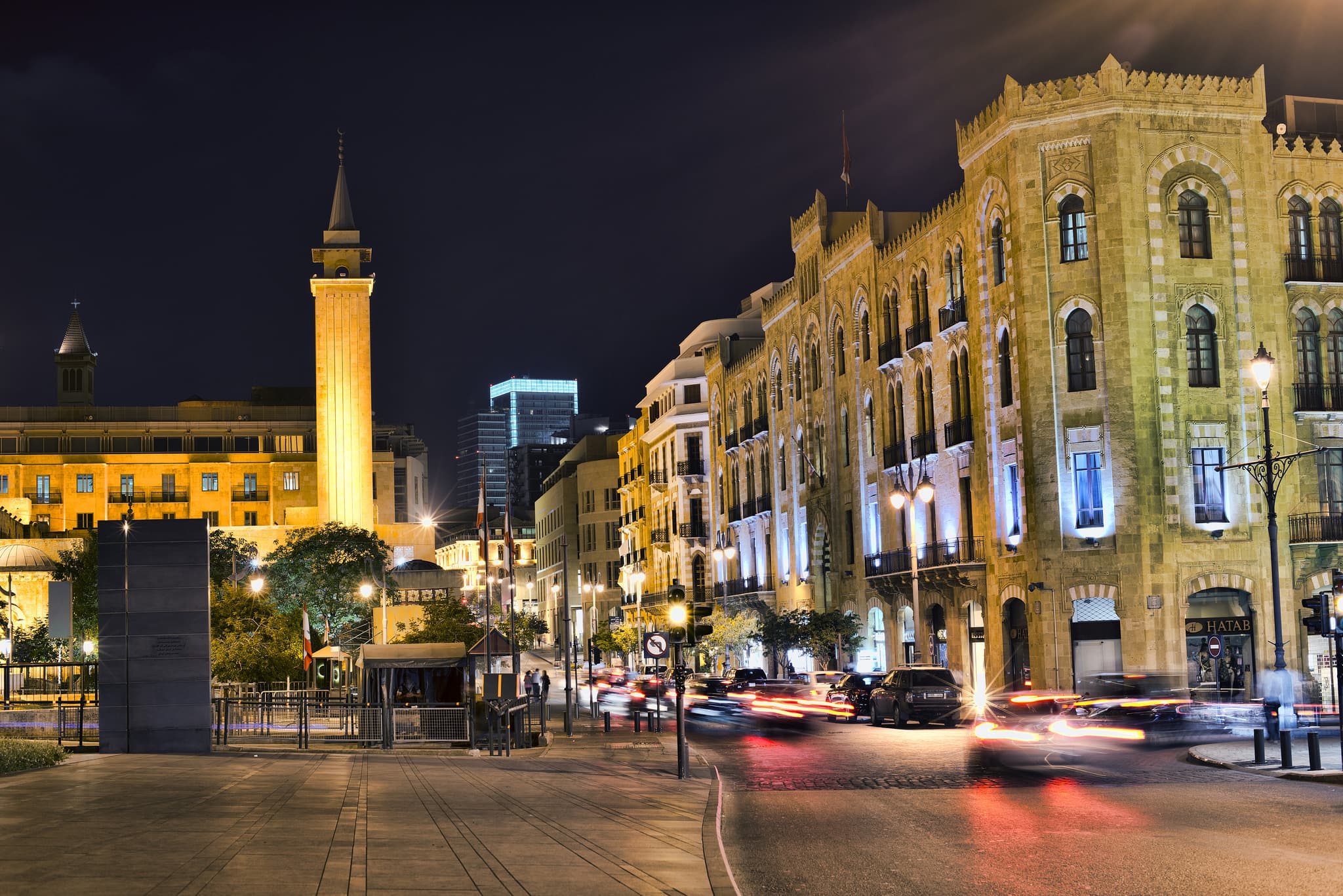 CC2.0 by Ahmad Moussaoui
Unlike many of the Middle Eastern cities that you'll hear about, Beirut's fascinating culture and vibrant nightlife can rival the most cosmopolitan cities in the world. Instead of sticking to a long list of attractions to visit, experience all the city has to offer by doing what the locals do. Head to the beach in the morning for a quick swim before heading into the central district for lunch where you'll be spoilt for choice. For some cultural immersion, head to the Martyrs' Square and the Sursock Museum. End your day off by dancing the night away at a club downtown.
8. Doha, Qatar
Kampung in Transition: The only constant in life is change – that's precisely Doha's skyline. Dynamic and robust.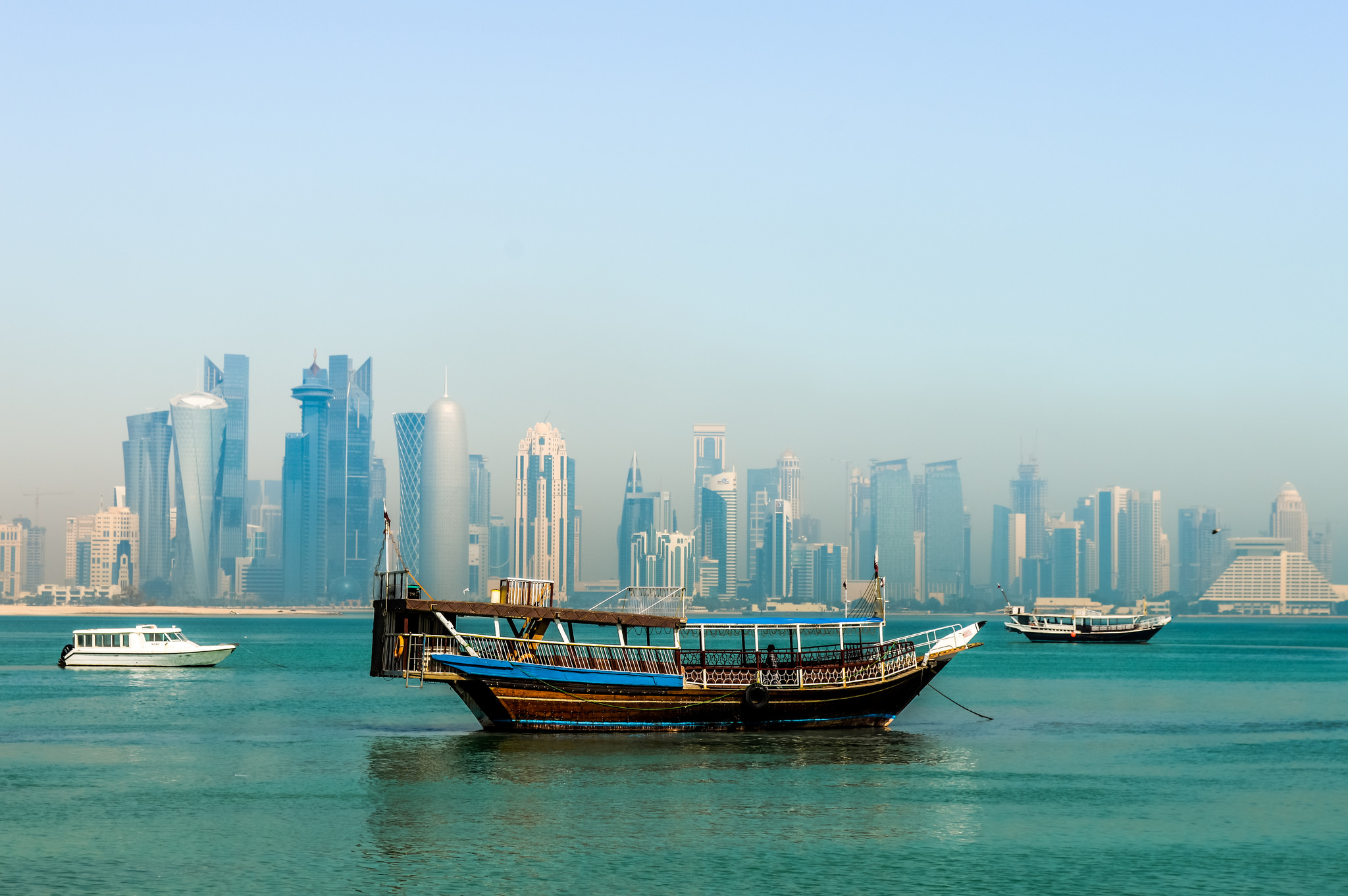 CC2.0 by Francisco
Doha might be one of the wealthiest cities in the world, but it is known for more than its luxurious lifestyle. Doha is home to a thriving art scene. The Katara Cultural Village is a testament to their commitment to the arts. The open-air art complex has hosted many international film, art and music festivals. While you're in town, mingle with the locals at the Souq Waqif where you'll be able to haggle for gold pieces and shop for exotic spices and fabrics all in the marketplace.
9. Muscat, Oman
Fancy Kampung: The elegant buildings of Muscat, be it old or new, still retain the same cultural elements — domes, arcs and plenty of windows.
A lesser-known destination to travellers from Singapore, Muscat is the capital city of Oman that is situated right by the Gulf of Oman. With dazzling beach views and mountainous terrains, Muscat promises an unforgettable experience. Enjoy the breathtaking scenic views of the port while hiking up Muscat's Riyam Park. At sundown, you can watch the dolphins somersault through the air in the Gulf of Oman as they hunt for dinner. To top it all off, go on a ride on a Jeep in the sand dunes west of Muscat.
10. Alexandria, Egypt
Fading Kampung: The unfortunate stories of Alexandria leaves only a few remnants from its heyday.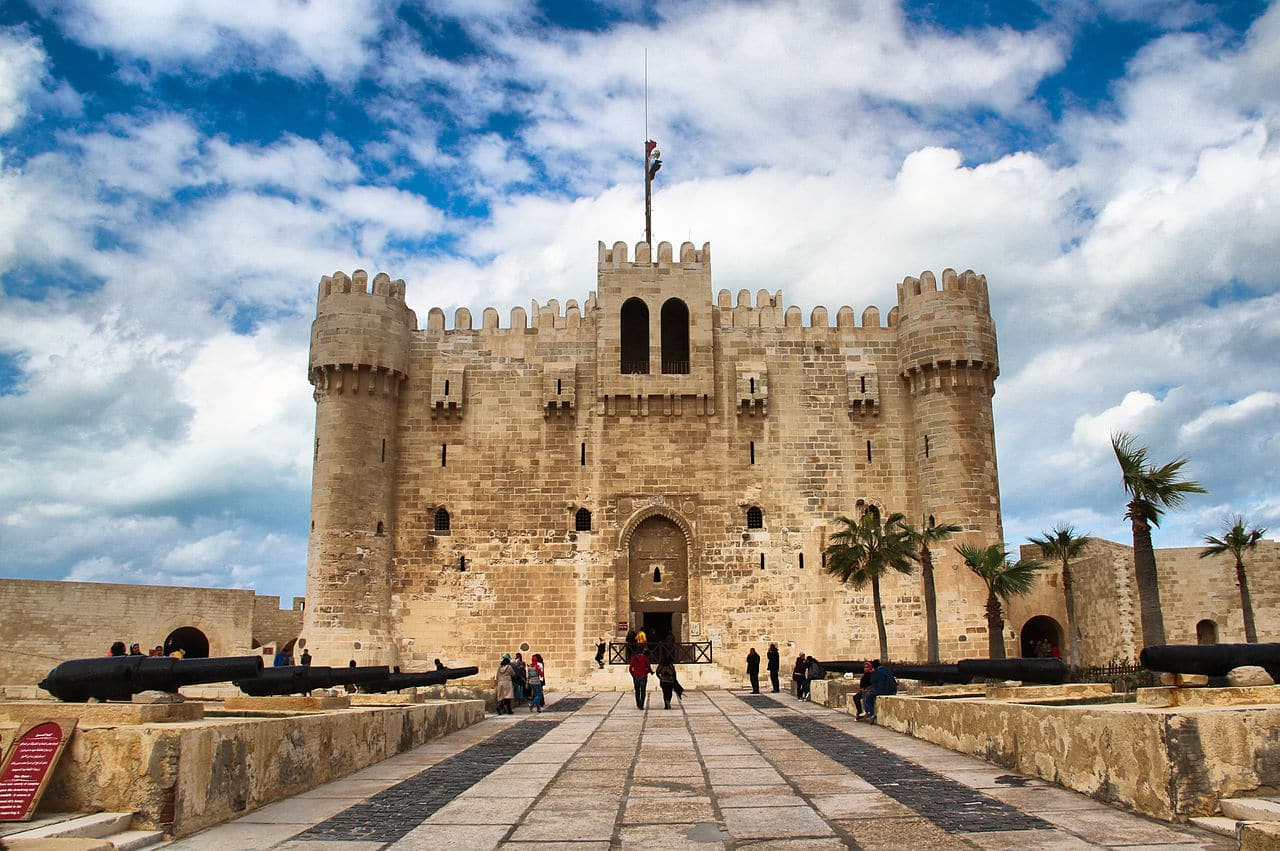 CC3.0 by Ahmedherz
From Roman ruins to Egyptian mummies, Alexandria is the city of legends. It was once famous for the Royal Alexandria Library — one of the most important libraries of the ancient world. Today, you can visit the sleek Bibliotecha, built in memory of the Alexandria Library that was burnt down. Make your way through the Montazah Palace Gardens, Fort Qaitbey and Kom El Shoqafa to experience the diverse and expansive history of Alexandria in its full glory.
Heritage of Flavours: Food in the Middle East

Some common dishes that you'll see through the region is pita bread and a mezze platter that includes hummus, falafel, salad and pickles. Different districts and provinces have their own special take on this classic combination.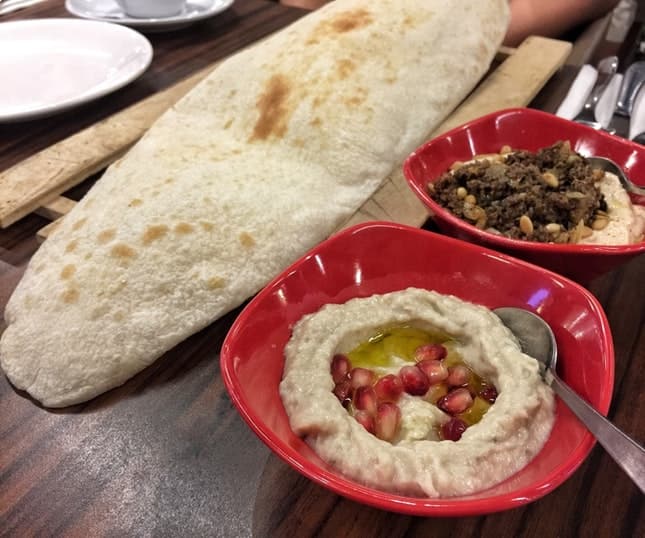 Credit: Muriel A via Burpple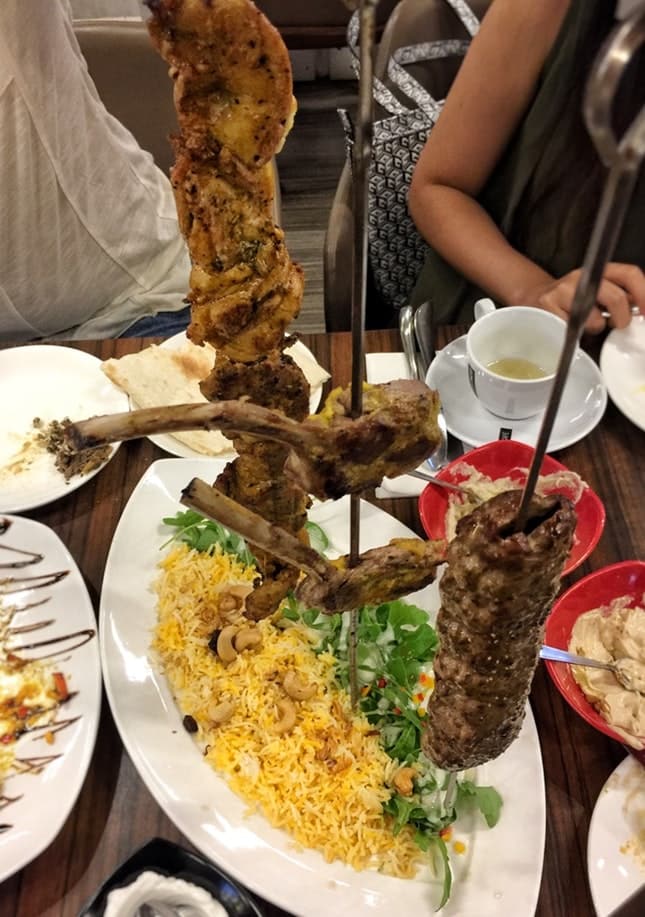 Mezze
A spread of Lebanese small dishes with alcoholic drinks served at the beginning of the multi-course meals. Some examples are hummus, falafel, salad, pickles and pita bread.
Best in Al Nafoorah, Dubai.
Musakhan
Sumac chicken sauteed in caramelised onions.
Best in Pasha's Restaurant, Palestine.
Mansaf
Lamb cooked in fermented dried yogurt sauce, served with rice or bulgur (parboiled durum wheat). Make them into a bite-size ball before popping them into your mouth.
Best in Al Quds, Jordan.