Overview of Kowloon Shangri-La, Hong Kong
Choose dates to view prices
Deluxe Harbour View King Room

Photos of Deluxe Harbour View King Room

4.8/5 guest room rating

Room amenities

45 sq m

Harbor view

Sleeps 3

1 King Bed

More details

Room information

Bed details

Sleeps

Max people: 3Max adults: 3Max children: 2

Room details

1 King Bed

45 square metres m2 room with harbour views

Internet – Free WiFi and wired Internet access

Food & Drink – Coffee/tea maker, 24-hour room service and free bottled water

Sleep

– Premium bedding, blackout drapes/curtains, turn-down service and bed sheets

Bathroom – Private bathroom, bathtub or shower, bathrobes and slippers

Practical – Laptop-compatible safe, free newspaper and desk; rollaway/extra beds and free cots/infant beds available on request

Comfort – Climate-controlled air conditioning and daily housekeeping

Accessibility – Low-height work surfaces and sink, wheelchair accessible, bathroom emergency pull cord, raised toilet seat and grab bar near toilet

Non-Smoking

Deluxe Side Harbour View Twin Room

Photos of Deluxe Side Harbour View Twin Room

4.5/5 guest room rating

Room amenities

42 sq m

Partial sea view

Sleeps 3

2 Single Beds

More details

Room information

Bed details

Sleeps

Max people: 3Max adults: 3Max children: 2

Room details

2 Single Beds

42 square metres m2 soundproofed room with harbour and partial sea views

Internet – Free WiFi and wired Internet access

Food & Drink – Coffee/tea maker, 24-hour room service and free bottled water

Sleep

– Premium bedding, blackout drapes/curtains, turn-down service and bed sheets

Bathroom – Private bathroom, bathtub or shower, bathrobes and slippers

Practical – Laptop-compatible safe, free newspaper and desk; rollaway/extra beds and free cots/infant beds available on request

Comfort – Climate-controlled air conditioning and daily housekeeping

Accessibility – Low-height work surfaces and sink, wheelchair accessible, bathroom emergency pull cord, raised toilet seat and grab bar near toilet

Non-Smoking

Deluxe King Room

Photos of Deluxe King Room

4.7/5 guest room rating

Room amenities

42 sq m

City view

Sleeps 3

1 King Bed

More details

Room information

Bed details

Sleeps

Max people: 3Max adults: 3Max children: 2

Room details

1 King Bed

42 square metres m2 room with city views

Internet – Free WiFi and wired Internet access

Food & Drink – Coffee/tea maker, 24-hour room service and free bottled water

Sleep

– Premium bedding, blackout drapes/curtains, turn-down service and bed sheets

Bathroom – Private bathroom, bathtub or shower, bathrobes and slippers

Practical – Laptop-compatible safe, free newspaper and desk; rollaway/extra beds and free cots/infant beds available on request

Comfort – Climate-controlled air conditioning and daily housekeeping

Accessibility – Low-height work surfaces and sink, wheelchair accessible, bathroom emergency pull cord, raised toilet seat and grab bar near toilet

Non-Smoking

Horizon Club Deluxe King Room with Club Lounge Access

Photos of Horizon Club Deluxe King Room with Club Lounge Access

5/5 guest room rating

Room amenities

42 sq m

City view

Sleeps 3

1 King Bed

More details

Room information

Bed details

Sleeps

Max people: 3Max adults: 3Max children: 2

Room details

1 King Bed

42 square metres m2 room with city views

Club Level – Continental breakfast, light refreshments and 2 hours of meeting room use (subject to availability)

Internet – Free WiFi and wired Internet access

Food & Drink – Coffee/tea maker, 24-hour room service and free bottled water

Sleep

– Premium bedding, blackout drapes/curtains, turn-down service and bed sheets

Bathroom – Private bathroom, bathtub or shower, bathrobes and slippers

Practical – Laptop-compatible safe, free newspaper and desk; rollaway/extra beds and free cots/infant beds available on request

Comfort – Climate-controlled air conditioning and daily housekeeping

Accessibility – Low-height work surfaces and sink, wheelchair accessible, bathroom emergency pull cord, raised toilet seat and grab bar near toilet

Non-Smoking

Horizon Club Deluxe Harbour View King Room with Club Lounge Access

Photos of Horizon Club Deluxe Harbour View King Room with Club Lounge Access

Room amenities

45 sq m

Sea view

Sleeps 3

1 King Bed

More details

Room information

Bed details

Sleeps

Max people: 3Max adults: 3Max children: 2

Room details

1 King Bed

45 square metres m2 soundproofed room with sea and harbour views

Club Level – Continental breakfast, light refreshments and 2 hours of meeting room use (subject to availability)

Internet – Free WiFi and wired Internet access

Food & Drink – Coffee/tea maker, 24-hour room service and free bottled water

Sleep

– Premium bedding, blackout drapes/curtains, turn-down service and bed sheets

Bathroom – Private bathroom, bathtub or shower, bathrobes and slippers

Practical – Laptop-compatible safe, free newspaper and desk; rollaway/extra beds and free cots/infant beds available on request

Comfort – Climate-controlled air conditioning and daily housekeeping

Accessibility – Low-height work surfaces and sink, wheelchair accessible, bathroom emergency pull cord, raised toilet seat and grab bar near toilet

Non-Smoking

Horizon Club Deluxe Side Harbour View King Room with Club Lounge Access

Photos of Horizon Club Deluxe Side Harbour View King Room with Club Lounge Access

Room amenities

42 sq m

Partial sea view

Sleeps 3

1 King Bed

More details

Room information

Bed details

Sleeps

Max people: 3Max adults: 3Max children: 2

Room details

1 King Bed

42 square metres m2 soundproofed room with harbour and partial sea views

Club Level – Continental breakfast, light refreshments and 2 hours of meeting room use (subject to availability)

Internet – Free WiFi and wired Internet access

Food & Drink – Coffee/tea maker, 24-hour room service and free bottled water

Sleep

– Premium bedding, blackout drapes/curtains, turn-down service and bed sheets

Bathroom – Private bathroom, bathtub or shower, bathrobes and slippers

Practical – Laptop-compatible safe, free newspaper and desk; rollaway/extra beds and free cots/infant beds available on request

Comfort – Climate-controlled air conditioning and daily housekeeping

Accessibility – Low-height work surfaces and sink, wheelchair accessible, bathroom emergency pull cord, raised toilet seat and grab bar near toilet

Non-Smoking

Executive Suite with Horizon Club Lounge Access

Photos of Executive Suite with Horizon Club Lounge Access

Room amenities

82 sq m

City view

Sleeps 3

1 King Bed

More details

Room information

Bed details

Sleeps

Max people: 3Max adults: 3Max children: 2

Room details

1 King Bed

82 square metres m2 room with city views

Club Level – Continental breakfast, light refreshments and 2 hours of meeting room use (subject to availability)

Internet – Free WiFi and wired Internet access

Food & Drink – Coffee/tea maker, 24-hour room service and free bottled water

Sleep

– Premium bedding, blackout drapes/curtains, turn-down service and bed sheets

Bathroom – Private bathroom, bathtub or shower, bathrobes and slippers

Practical – Laptop-compatible safe, free newspaper and desk; rollaway/extra beds and free cots/infant beds available on request

Comfort – Climate-controlled air conditioning and daily housekeeping

Accessibility – Low-height work surfaces and sink, wheelchair accessible, bathroom emergency pull cord, raised toilet seat and grab bar near toilet

Non-Smoking

Harbour View Suite with Horizon Club Lounge Access

Photos of Harbour View Suite with Horizon Club Lounge Access

Room amenities

88 sq m

Harbor view

Sleeps 3

1 King Bed

More details

Room information

Bed details

Sleeps

Max people: 3Max adults: 3Max children: 2

Room details

1 King Bed

88 square metres m2 room with harbour views

Club Level – Continental breakfast, light refreshments and 2 hours of meeting room use (subject to availability)

Layout – Bedroom, living room and sitting area

Internet – Free WiFi and wired Internet access

Food & Drink – Coffee/tea maker, 24-hour room service and free bottled water

Sleep

– Premium bedding, blackout drapes/curtains, turn-down service and bed sheets

Bathroom – Private bathroom, bathtub or shower, bathrobes and slippers

Practical – Laptop-compatible safe, free newspaper and desk; rollaway/extra beds and free cots/infant beds available on request

Comfort – Climate-controlled air conditioning and daily housekeeping

Accessibility – Low-height work surfaces and sink, wheelchair accessible, bathroom emergency pull cord, raised toilet seat and grab bar near toilet

Non-Smoking

Deluxe Side Harbour View King Room

Photos of Deluxe Side Harbour View King Room

4.5/5 guest room rating

Room amenities

42 sq m

Partial sea view

Sleeps 3

1 King Bed

More details

Room information

Bed details

Sleeps

Max people: 3Max adults: 3Max children: 2

Room details

1 King Bed

42 square metres m2 soundproofed room with harbour and partial sea views

Internet – Free WiFi and wired Internet access

Food & Drink – Coffee/tea maker, 24-hour room service and free bottled water

Sleep

– Premium bedding, blackout drapes/curtains, turn-down service and bed sheets

Bathroom – Private bathroom, bathtub or shower, bathrobes and slippers

Practical – Laptop-compatible safe, free newspaper and desk; rollaway/extra beds and free cots/infant beds available on request

Comfort – Climate-controlled air conditioning and daily housekeeping

Accessibility – Low-height work surfaces and sink, wheelchair accessible, bathroom emergency pull cord, raised toilet seat and grab bar near toilet

Non-Smoking

Deluxe Harbour View Twin Room

Photos of Deluxe Harbour View Twin Room

4.7/5 guest room rating

Room amenities

45 sq m

Harbor view

Sleeps 3

2 Single Beds

More details

Room information

Bed details

Sleeps

Max people: 3Max adults: 3Max children: 2

Room details

2 Single Beds

45 square metres m2 room with harbour views

Internet – Free WiFi and wired Internet access

Food & Drink – Coffee/tea maker, 24-hour room service and free bottled water

Sleep

– Premium bedding, blackout drapes/curtains, turn-down service and bed sheets

Bathroom – Private bathroom, bathtub or shower, bathrobes and slippers

Practical – Laptop-compatible safe, free newspaper and desk; rollaway/extra beds and free cots/infant beds available on request

Comfort – Climate-controlled air conditioning and daily housekeeping

Accessibility – Low-height work surfaces and sink, wheelchair accessible, bathroom emergency pull cord, raised toilet seat and grab bar near toilet

Non-Smoking

Premier Harbour View Suite with Horizon Club Lounge Access

Photos of Premier Harbour View Suite with Horizon Club Lounge Access

Room amenities

100 sq m

Harbor view

Sleeps 3

1 King Bed

More details

Room information

Bed details

Sleeps

Max people: 3Max adults: 3Max children: 2

Room details

1 King Bed

100 square metres m2 room with harbour views

Club Level – Continental breakfast, light refreshments and 2 hours of meeting room use (subject to availability)

Layout – Bedroom, living room and sitting area

Internet – Free WiFi and wired Internet access

Food & Drink – Coffee/tea maker, 24-hour room service and free bottled water

Sleep

– Premium bedding, blackout drapes/curtains, turn-down service and bed sheets

Bathroom – Private bathroom, bathtub or shower, bathrobes and slippers

Practical – Laptop-compatible safe, free newspaper and desk; rollaway/extra beds and free cots/infant beds available on request

Comfort – Climate-controlled air conditioning and daily housekeeping

Accessibility – Low-height work surfaces and sink, wheelchair accessible, bathroom emergency pull cord, raised toilet seat and grab bar near toilet

Non-Smoking

Horizon Club Deluxe Harbour View Twin Room with Club Lounge Access

Photos of Horizon Club Deluxe Harbour View Twin Room with Club Lounge Access

Room amenities

45 sq m

Harbor view

Sleeps 3

2 Single Beds

More details

Room information

Bed details

Sleeps

Max people: 3Max adults: 3Max children: 2

Room details

2 Single Beds

45 square metres m2 room with harbour views

Club Level – Continental breakfast, light refreshments and 2 hours of meeting room use (subject to availability)

Internet – Free WiFi and wired Internet access

Food & Drink – Coffee/tea maker, 24-hour room service and free bottled water

Sleep

– Premium bedding, blackout drapes/curtains, turn-down service and bed sheets

Bathroom – Private bathroom, bathtub or shower, bathrobes and slippers

Practical – Laptop-compatible safe, free newspaper and desk; rollaway/extra beds and free cots/infant beds available on request

Comfort – Climate-controlled air conditioning and daily housekeeping

Accessibility – Low-height work surfaces and sink, wheelchair accessible, bathroom emergency pull cord, raised toilet seat and grab bar near toilet

Non-Smoking

Horizon Club Deluxe Side Harbour View Twin Room with Club Lounge Access

Photos of Horizon Club Deluxe Side Harbour View Twin Room with Club Lounge Access

Room amenities

42 sq m

Partial sea view

Sleeps 3

2 Single Beds

More details

Room information

Bed details

Sleeps

Max people: 3Max adults: 3Max children: 2

Room details

2 Single Beds

42 square metres m2 soundproofed room with harbour and partial sea views

Club Level – Continental breakfast, light refreshments and 2 hours of meeting room use (subject to availability)

Internet – Free WiFi and wired Internet access

Food & Drink – Coffee/tea maker, 24-hour room service and free bottled water

Sleep

– Premium bedding, blackout drapes/curtains, turn-down service and bed sheets

Bathroom – Private bathroom, bathtub or shower, bathrobes and slippers

Practical – Laptop-compatible safe, free newspaper and desk; rollaway/extra beds and free cots/infant beds available on request

Comfort – Climate-controlled air conditioning and daily housekeeping

Accessibility – Low-height work surfaces and sink, wheelchair accessible, bathroom emergency pull cord, raised toilet seat and grab bar near toilet

Non-Smoking

Deluxe Twin Room

Photos of Deluxe Twin Room

4.6/5 guest room rating

Room amenities

42 sq m

City view

Sleeps 3

2 Single Beds

More details

Room information

Bed details

Sleeps

Max people: 3Max adults: 3Max children: 2

Room details

2 Single Beds

42 square metres m2 room with city views

Internet – Free WiFi and wired Internet access

Food & Drink – Coffee/tea maker, 24-hour room service and free bottled water

Sleep

– Premium bedding, blackout drapes/curtains, turn-down service and bed sheets

Bathroom – Private bathroom, bathtub or shower, bathrobes and slippers

Practical – Laptop-compatible safe, free newspaper and desk; rollaway/extra beds and free cots/infant beds available on request

Comfort – Climate-controlled air conditioning and daily housekeeping

Accessibility – Low-height work surfaces and sink, wheelchair accessible, bathroom emergency pull cord, raised toilet seat and grab bar near toilet

Non-Smoking

Horizon Club Deluxe Twin Room with Club Lounge Access

Photos of Horizon Club Deluxe Twin Room with Club Lounge Access

Room amenities

42 sq m

City view

Sleeps 3

2 Single Beds

More details

Room information

Bed details

Sleeps

Max people: 3Max adults: 3Max children: 2

Room details

2 Single Beds

42 square metres m2 room with city views

Club Level – Continental breakfast, light refreshments and 2 hours of meeting room use (subject to availability)

Internet – Free WiFi and wired Internet access

Food & Drink – Coffee/tea maker, 24-hour room service and free bottled water

Sleep

– Premium bedding, blackout drapes/curtains, turn-down service and bed sheets

Bathroom – Private bathroom, bathtub or shower, bathrobes and slippers

Practical – Laptop-compatible safe, free newspaper and desk; rollaway/extra beds and free cots/infant beds available on request

Comfort – Climate-controlled air conditioning and daily housekeeping

Accessibility – Low-height work surfaces and sink, wheelchair accessible, bathroom emergency pull cord, raised toilet seat and grab bar near toilet

Non-Smoking
Rating 5 - Excellent. 797 out of 1176 reviews
Rating 4 - Good. 285 out of 1176 reviews
Rating 3 - Okay. 57 out of 1176 reviews
Rating 2 - Poor. 19 out of 1176 reviews
Rating 1 - Terrible. 18 out of 1176 reviews
4.5/5
Property conditions & facilities
Stayed 1 night in Dec 2020
Liked: Cleanliness, staff & service, property conditions & facilities, room comfort
Stayed 1 night in Oct 2020
Liked: Cleanliness, staff & service, property conditions & facilities, room comfort
Stayed 1 night in Oct 2020
Liked: Cleanliness, staff & service, property conditions & facilities, room comfort
Excellent service and helpful staff
We booked a table for a birthday dinner at Angellini a week before our arrival but was cancelled due to a wine pairing dinner on that night. On the day of arrival, we expressed our disappointment. Unexpectedly, Ms Law of guest relation helped us to secure a table in the same restaurant. We all have a wonderful dinner and a very enjoyable evening.
Stayed 1 night in Oct 2020
Liked: Cleanliness, staff & service, property conditions & facilities, room comfort
enjoyable stay with nice staff
The receptionist, Wendy, was friendly and considerate on customer's needs. I would like to give her a great compliment for the check-in process.
Stayed 1 night in Oct 2020
Stay in the know with the Expedia app
Get real-time notifications, view your trip details and access mobile-only deals.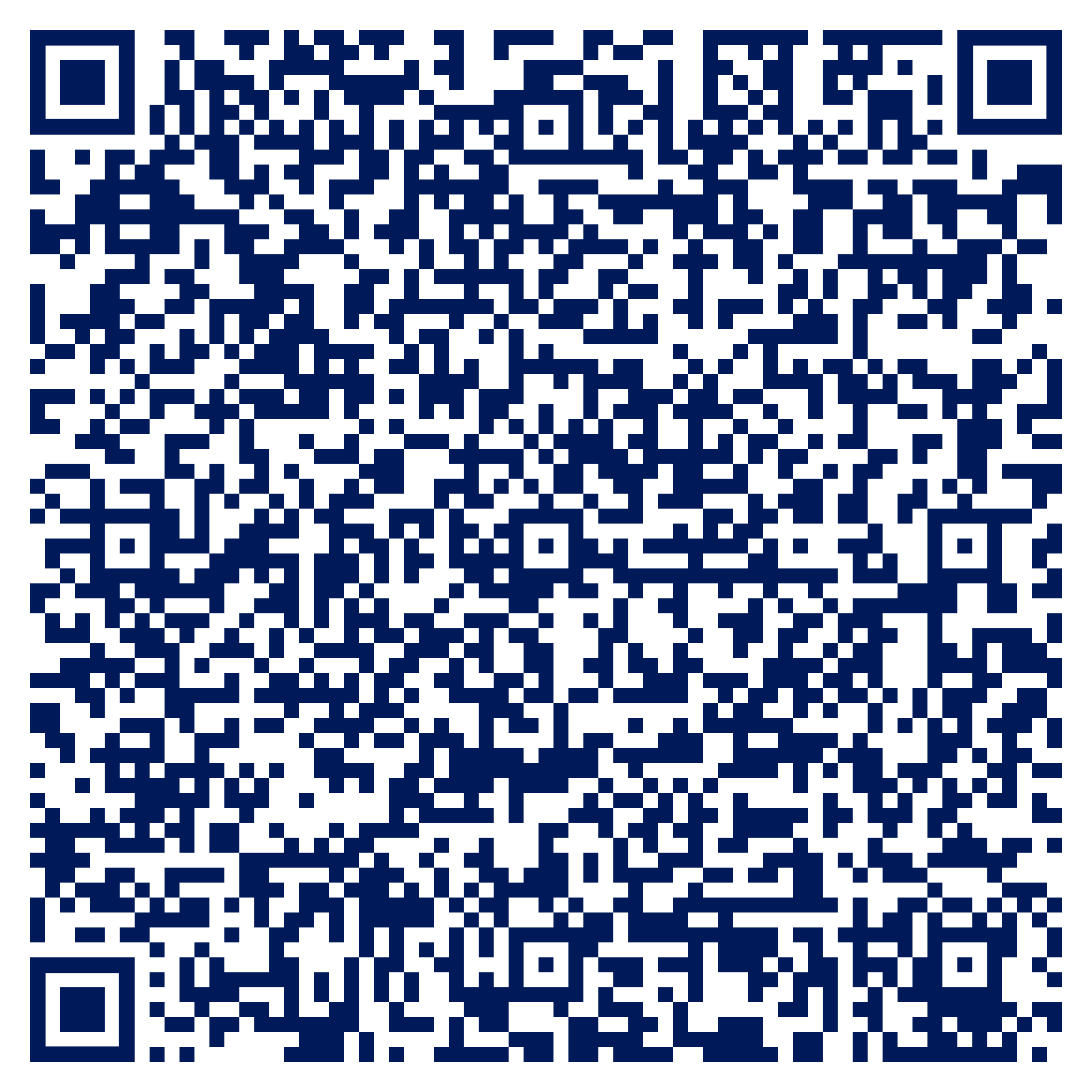 Scan the QR code