By Expedia Globetrotters, on May 12, 2017
48 Hours: 2 Days In Siem Reap Itinerary
Every journey has something to impart. On hindsight, there was much to learn from my Siem Reap trip in the war-ravaged yet beautiful Cambodia. What was supposed to be a respite from mundane daily routines turned out to be a fun, insightful journey with rich experiences within a surprisingly short time in Siem Reap.
Located in the northwestern part of Cambodia, some call Siem Reap a resort town, others label it an island. Regardless, the city of Siem Reap is a very popular destination with travellers due to its proximity to Angkor – a UNESCO heritage site. In my short but sweet 48-hour encounter with Siem Reap, I visited one of the most important archaeological sites of Southeast Asia recognised by UNESCO; got inspired by young local artists; and created my very own ceramic souvenir amongst other fun hands-on activities. Here's my Siem Reap itinerary in 48 hours!

Siem Reap Itinerary –  Day 1  
4pm | Happy hour came early with Sombai!
'When in Rome, do as the Romans do.' With this saying in mind, my friends and I went in search of 'Sombai' (which means 'rice, please').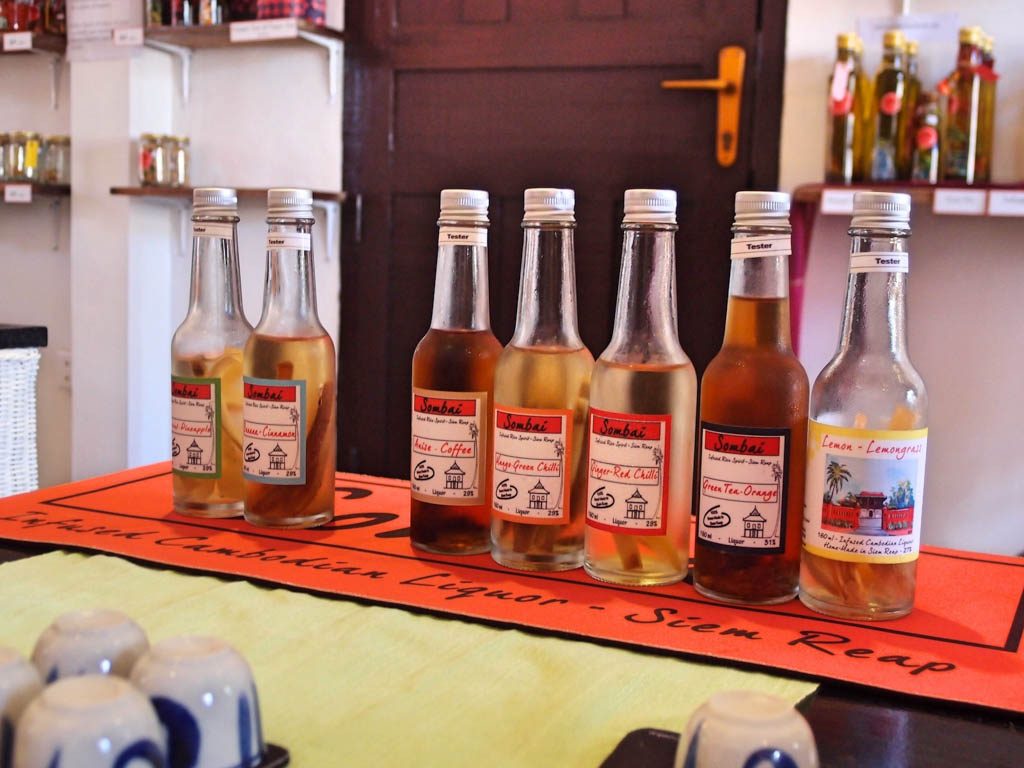 Sombai is the Cambodian infused rice wine that is made with extracts of fruits and spices. The official establishment of Sombai is a 5-minute ride away from the Old Market in the city center and boasts more flavours than the supermarkets.
One can have a short tour around the 2-storey house and indulge in a wine-tasting workshop anytime during the day. Plan your own happy hour! There are 8 unique flavours, each in a potent combination of local fruits and spices, and some of the ones that caught my attention are the spicy Sombai Ginger – Red Chili and aromatic Sombai Anise – Coffee.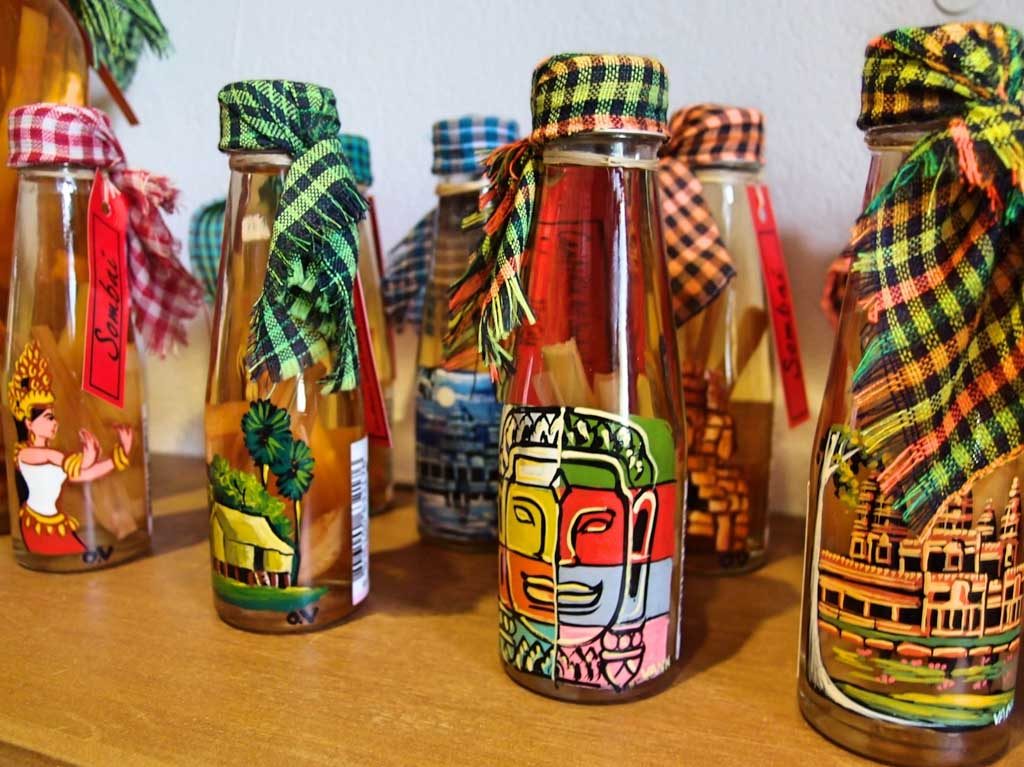 If you are not a seasoned drinker, you will be relieved to know that the rice wine for tasting comes in small cups that will not induce an immediate coma. Some of the stronger flavors may burn the throat though! Despite being alcohol-intolerant, I could not resist getting a few bottles of Sombai as gifts because they come in beautiful hand-painted bottles by young Cambodian artists. Support local art and bring home a meaningful souvenir!   
8pm | Impressed by a circus show by Phare!
One of our best decisions in Siem Reap was to watch a performance by Phare – a socially-responsible circus that gives opportunity to local artists. We were impressed by the acrobatic moves that brought to life with a plot that illustrates reflected Cambodia's triumph over its tragic history. While the performers did their stunts, an artist worked alongside to create amazing paintings that were later put up for sale. In my humble opinion, Phare is the one thing that visitors to Siem Reap should not miss!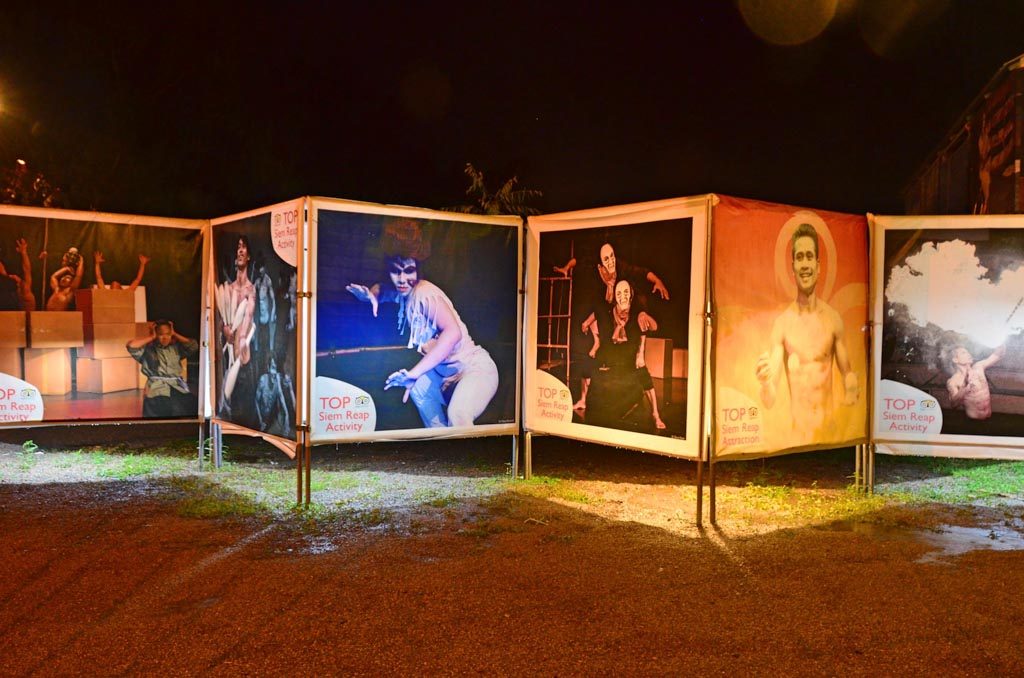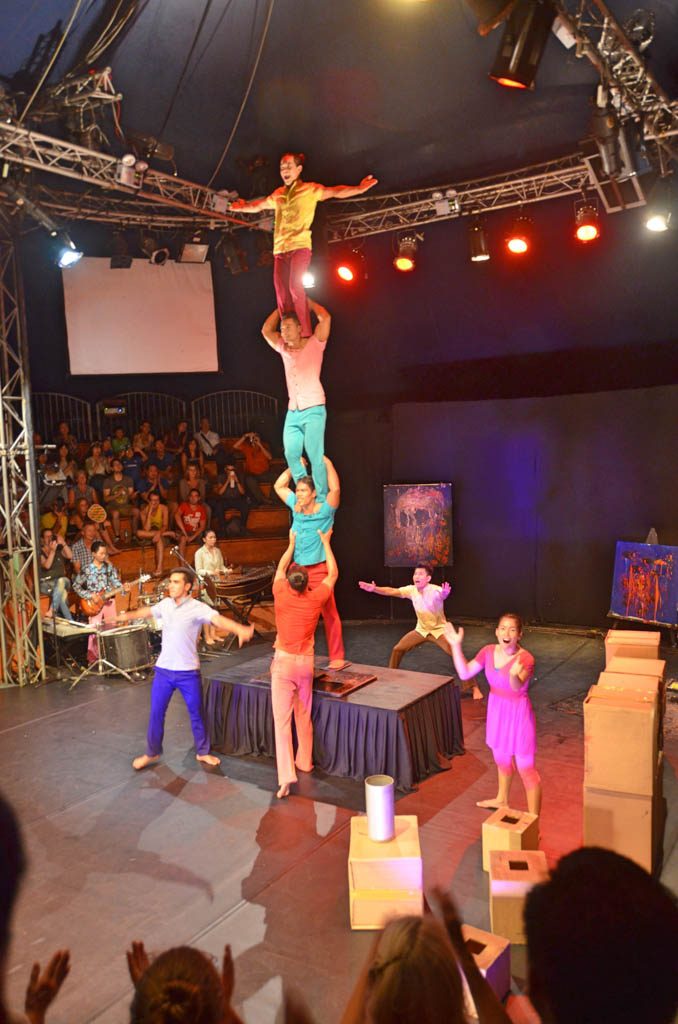 Siem Reap Itinerary –  Day 2
8.30am | Tracing history at Phnom Kulen National Park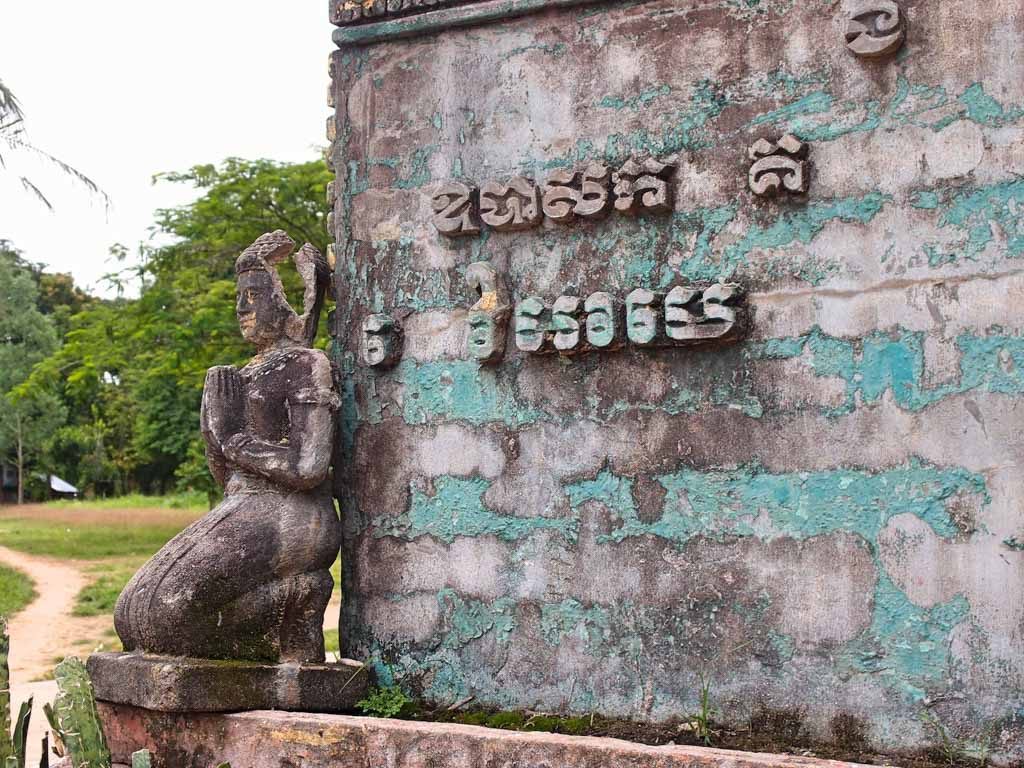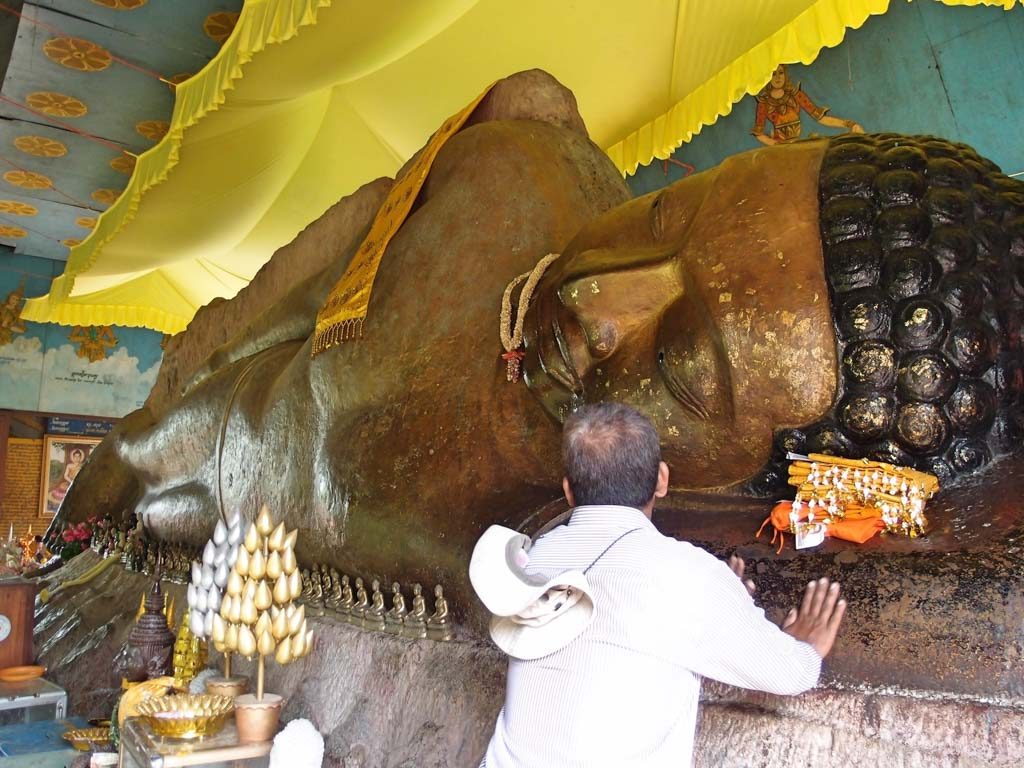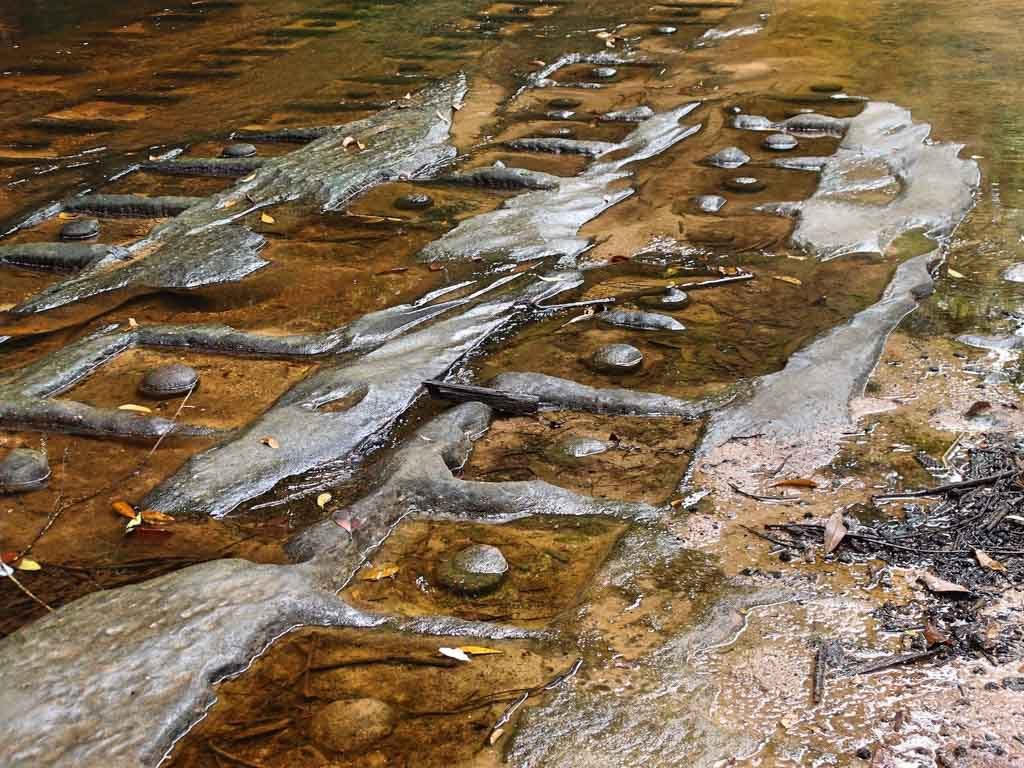 While everyone else was flocking right away to the magnificent ruins of Angkor Wat at the first instance, I believe that there is a time and place for everything and it is important to first gain a better understanding of the Khmer Empire – the once powerful Hindu-Buddhist state that built Angkor.
To do this, my friend and I travelled to Phnom Kulen National Park, the supposed birthplace of the Khmer Empire that thrived during the 9th – 16th century. One of the main highlights at the top of Kulen Mountain is a huge Reclining Buddha statue in a 16th-century Buddhist monastery!
Swimming in a pool with 20m Waterfall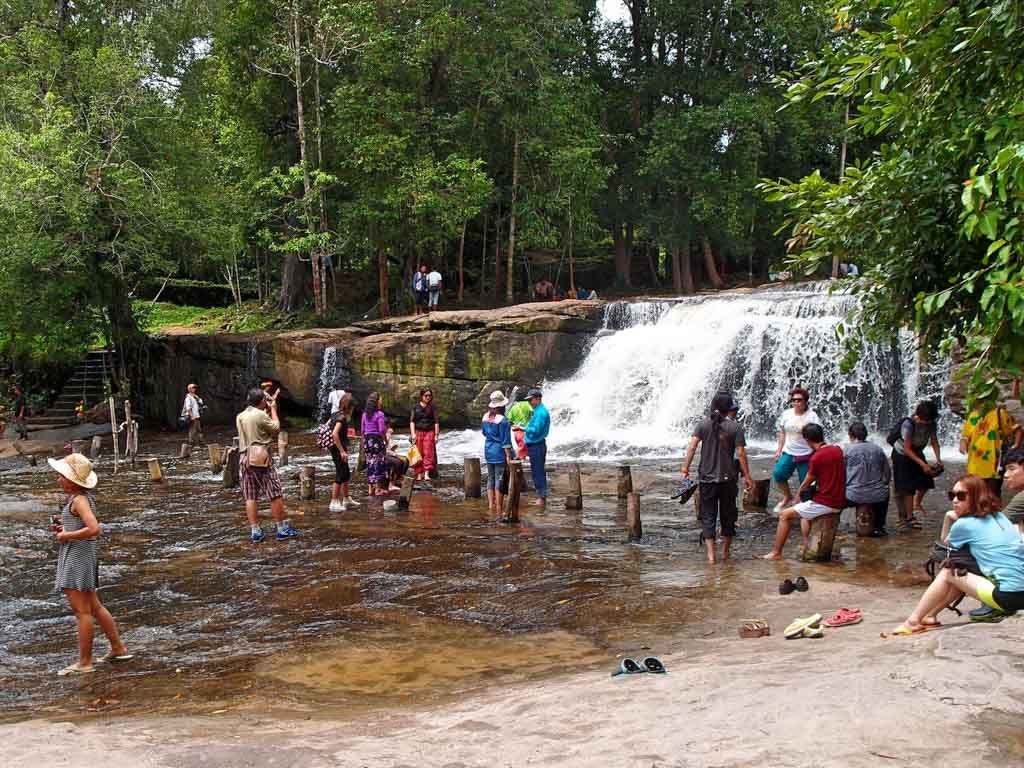 In addition to history, the sacred mountains offers some cultural insights as well as a touch of nature! Taking a dip in one of these pools with waterfall was really refreshing in the stifling tropical heat!
Note: A tour to the Phnom Kulen National Park can be easily purchased in the city center and the journey to Kulen Mountains from Siem Reap takes approximately 2 hours.
3pm | Hands-on pottery fun at Khmer Ceramics & Fine Arts Centre
Prior to visiting Siem Reap, I researched on the various things to do and one activity that really caught my eyes was pottery classes at the Khmer Ceramics and Fine Arts Centre! In case you were wondering, the art of pottery is not as simple as it looks. Being a klutz of sorts, I had trouble coordinating my feet with my hands that resulted in collapsed clay… and with uncontrollable laughters too!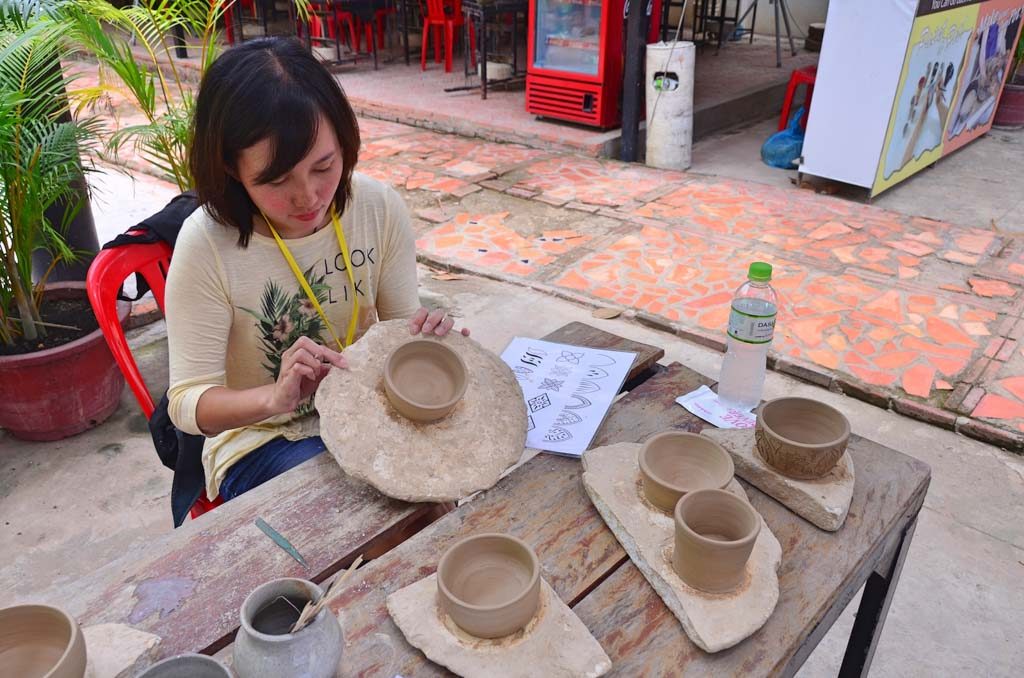 My exasperated pottery teachers (yes, I was so bad that the patient staffs were taking turns to help me) were giggling all while shaking their heads. Eventually, I did managed to complete a few pieces and it was a very therapeutic session, not unlike meditation. The best part? It was a great handmade gift to bring home!
Note: Each finished product has to be left overnight to be fired and glazed. They will be delivered to your accommodation on the following day.
6pm | Tasting the rich flavours of Khmer cuisine
Khmer cuisine refers to typical Cambodian food that incorporates rich flavours from herbs, spices, pickled vegetables and fermented sauce, etc. Rice is the staple, and to be paired with various side dishes of meat and vegetables. One of the highlights of our trip was to search for delicious Khmer food!
There are plenty of options in the city center to cater to different budgets. Some of the must-try dishes include lok lak meat/seafood (stir-fried) and chicken/fish amok (meat cooked in coconut milk with spices). We really loved the grilled fish at Golden Coconut restaurant along Pub Street.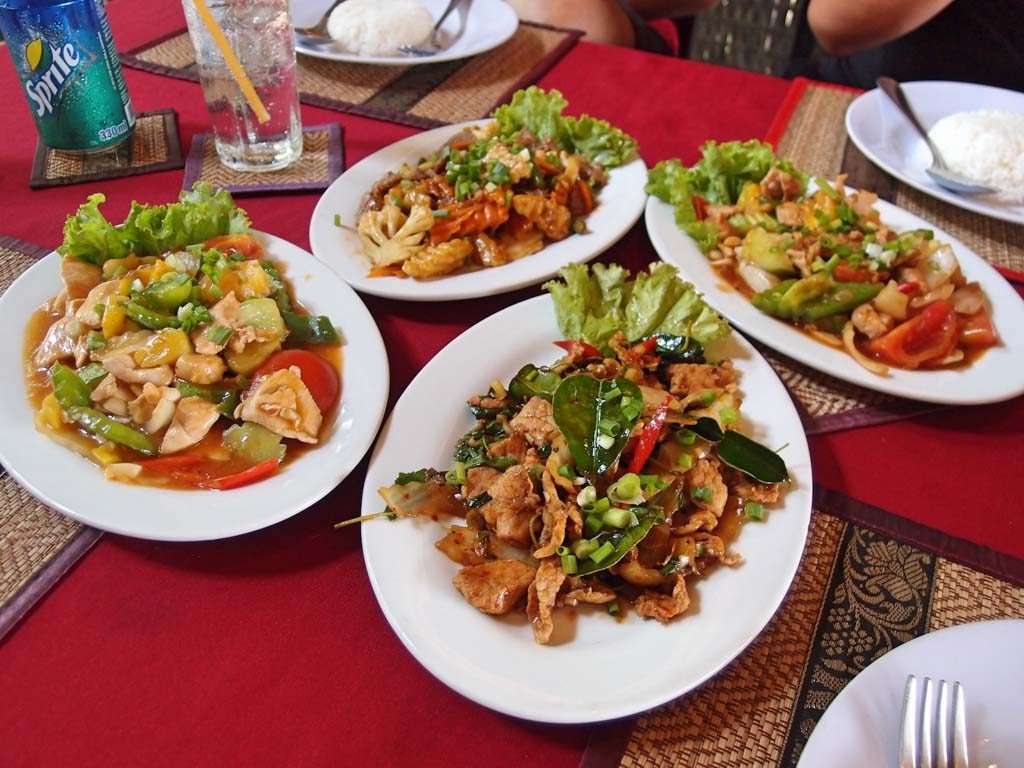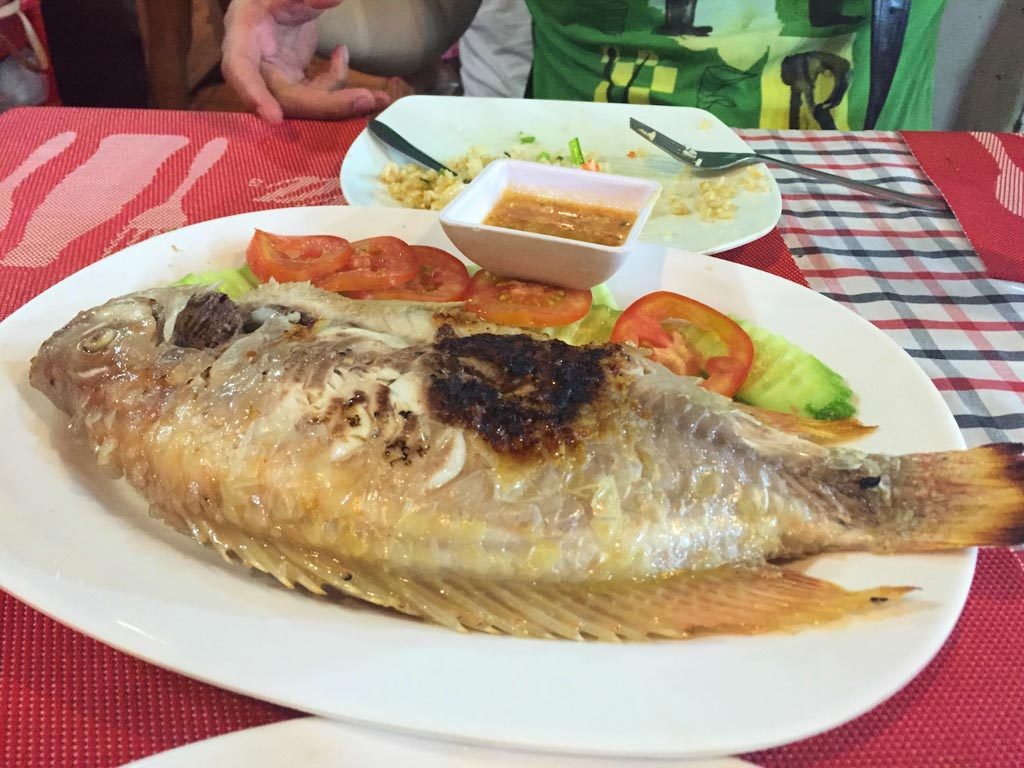 9pm | Partying the night at Pub Street
Street vendors line the lanes of Pub Street; selling exotic tropical fruits, sweet snacks, clothes, etc. Above us, music floated in the air, delighting those who cared to take a moment and live in the moment. From backpackers' bars to classy nightclubs, there are beers as low as 1 USD and fancier drinks for those who like a nice ambience. While we could party till 4am in the morning, sleep beckoned.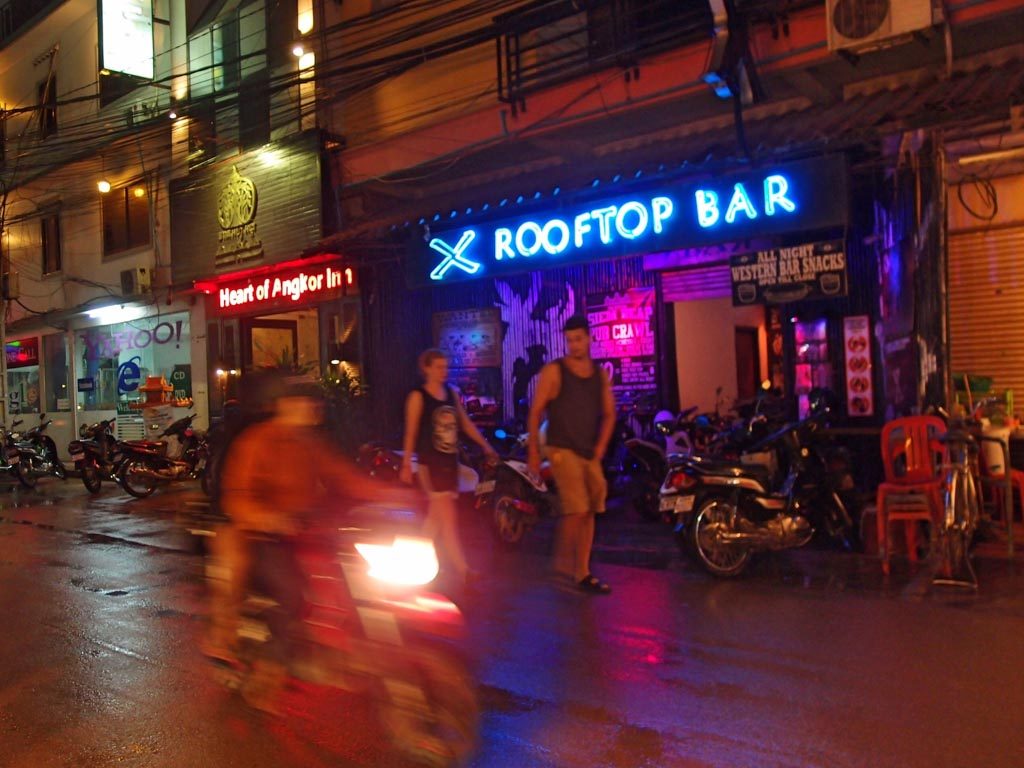 Siem Reap Itinerary –  Day 3
8am | Getting acquainted with Angkor Wat for a day
One cannot complete a Siem Reap itinerary without visiting Angkor Wat, the country's main attraction for visitors. Imprinted prominently on the national flag, this important archaeological site is not just another pile of ruins. The magnificent and scale of Angkor was so huge that it boggled my mind on first sight.
Amongst the many historic structures, Banteay Srey – a 10th century temple with intricate carvings dedicated to Lord Shiva, and Angkor Thom (Great City) – the Bayon temple with many faces – commanded my interest.
The latter is the state temple of 12th century King Jayavarman and the multiple faces with their slightly conceited smiles conveyed an underlying power of the royal ruler. It was difficult to imagine that this space possibly sustained a population of at least 80,000 people. Shadows of the past lingered and as I walked along the dark passageways, I cannot help but to wonder who walked the same paths many centuries ago.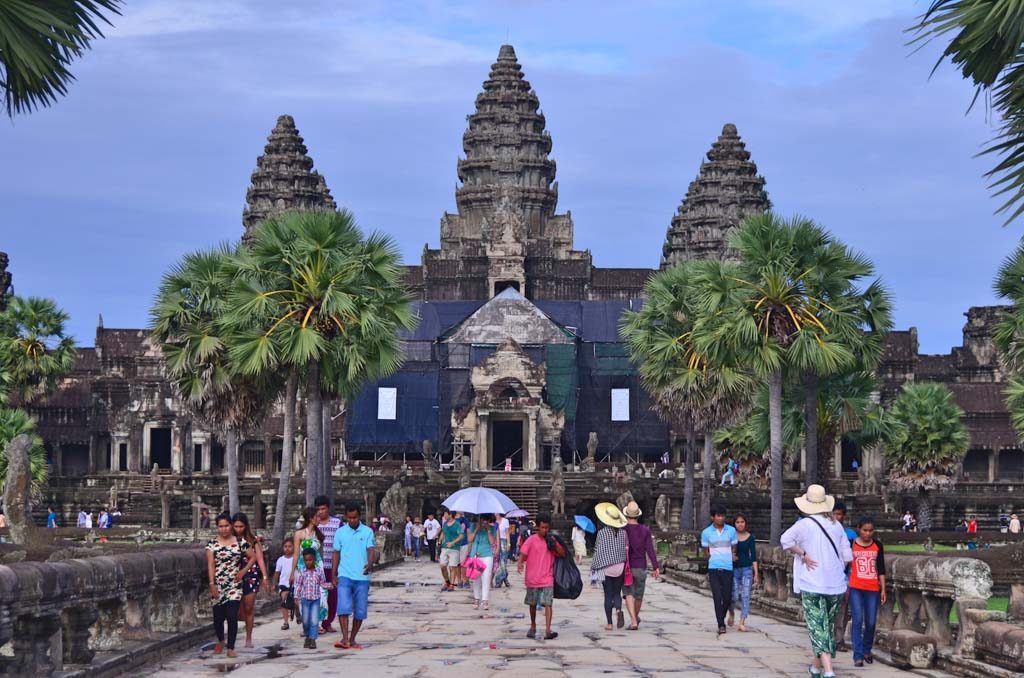 There are different types of pass to visit Angkor Wat, namely, 1-day, 3-day or 7-day. A 1-day pass was sufficient for us, as we were pretty overwhelmed by the numbers of temples and seemingly endless stairs!
Almost time to head home!

Short but sweet city break in Siem Reap
"The days are long but the years are short" – Gretchen Rubin
Well, like most things in life, this quote actually works both ways and yes, the days are long but we can make the most of it in this short but sweet Siem Reap itinerary, especially for the time-poor traveller!
[tabs]
[tab title="How to get there" icon="entypo-flight"]
Siem Reap International Airport is Cambodia's busiest airport serving Siem Reap.
[button url='https://www.expedia.com.sg/lp/flights/sin/rep/singapore-to-siem-reap' icon='entypo-flight' fullwidth='true'] Fly me to Siem Reap![/button]
[/tab]
[tab title="Where to stay" icon="entypo-home"]
Popular 5-star hotels include Prince d' Angkor Hotel & Spa, Sokha Angkor Resort, Borei Angkor Resort & Spa and Lotus Blanc Resort.
[button style='blue' url='https://www.expedia.com.sg/Siem-Reap-Hotels.d2975.Travel-Guide-Hotels' icon='entypo-home' fullwidth='true'] Search hotels in Siem Reap [/button]
[/tab]
[/tabs]