By Marisse Gabrielle Reyes, on January 16, 2018
What to do in Bali Beyond the Beaches
When one thinks of Bali, what usually comes to mind are the azure coasts of Nusa Dua, Jimbaran Bay, Seminyak, or Uluwatu. This Indonesian island is blessed with some of Asia's most beautiful beaches after all. But there is so much more to Bali. Rich in culture, traditional handiwork, luscious nature, and ancient spirituality, and lively nightlife, you'll find lots more things to do in Bali once you venture away from the sea. We uncover a few of these Bali attractions beyond its legendary seaside charm.
Beyond Bali's Beaches

Stretch it out at Yoga Barn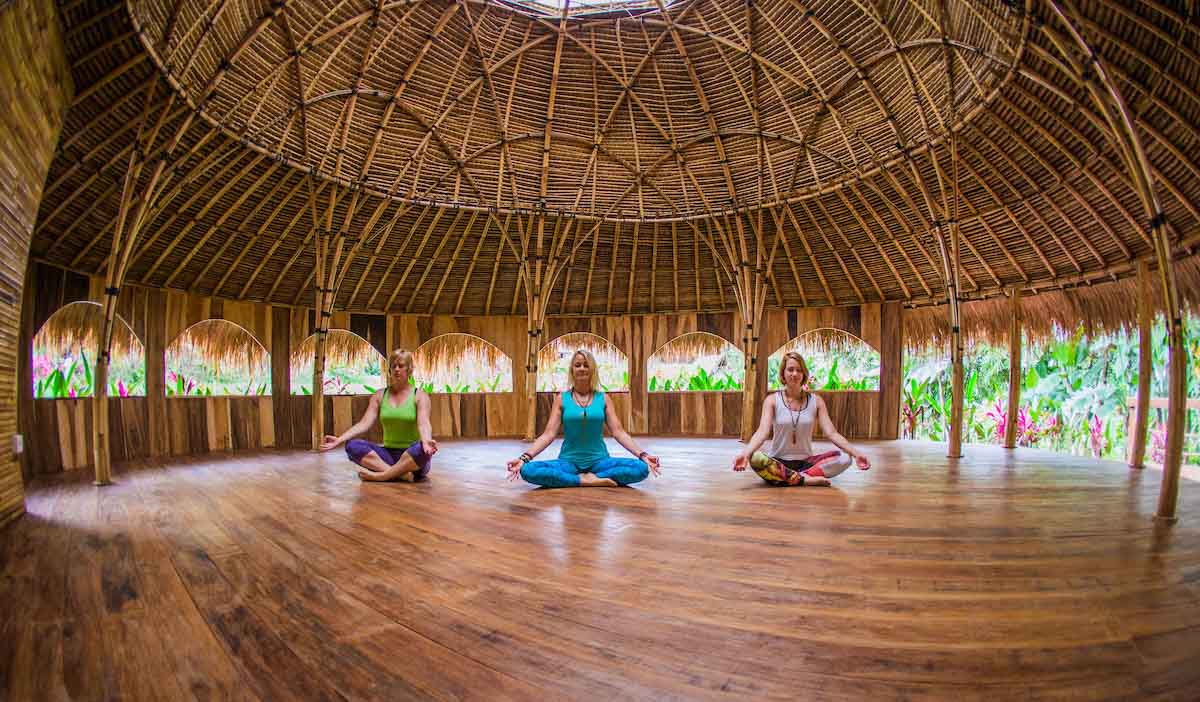 Photo: Yoga Barn
Ubud is known for its multitude of yoga and healing centers, but nobody does it quite like Yoga Barn. This expansive property, which is located in the middle of Ubud, includes a garden cafe, guest house, an ayurvedic centre, healing rooms, a shop, as well as closed and open-air yoga studios. There are various styles of yoga offered here, such as vinyasa, yin, kundalini and acro as well as different meditation and sound healing sessions.
Be sure to check their events schedule to stay brushed up on the latest events, retreats and guest teachers as there are many.
Create your own batik sarong at Widya Studio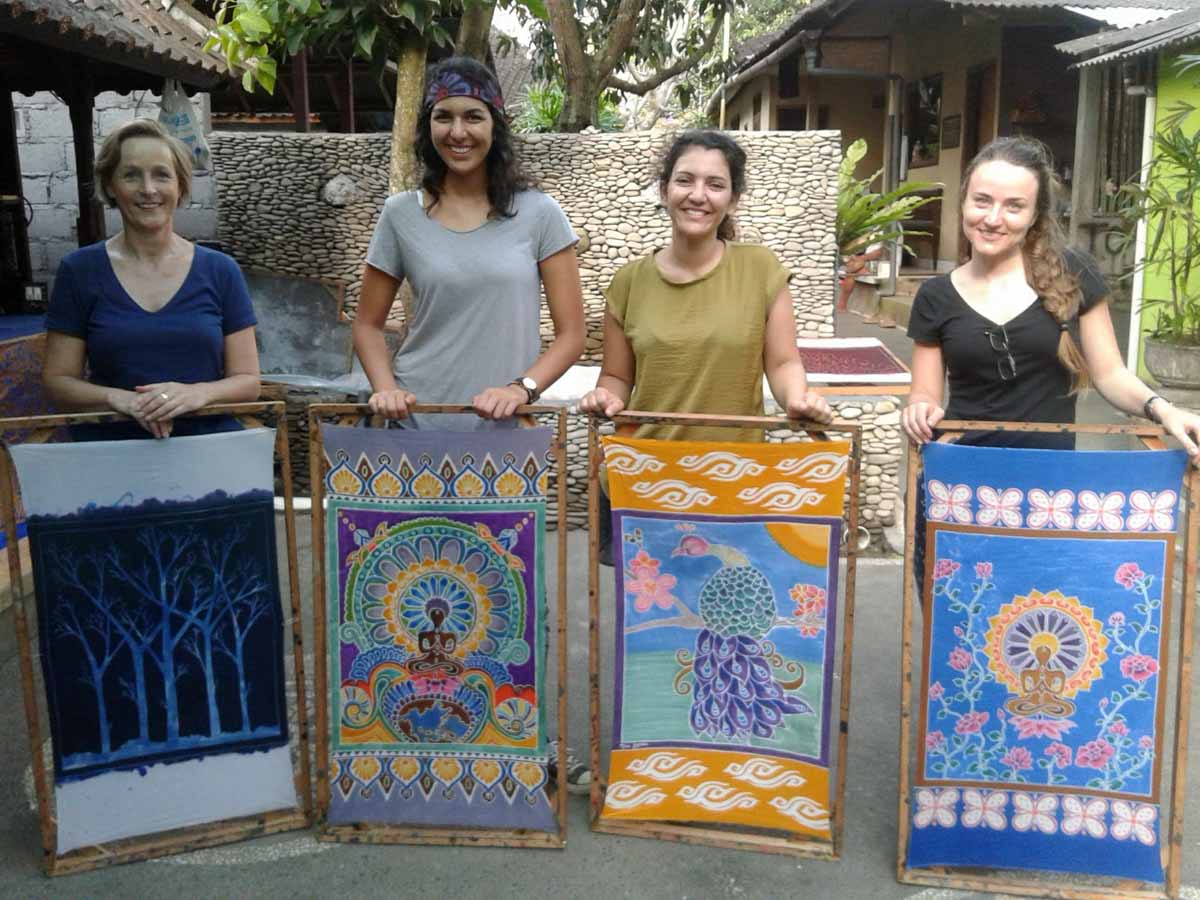 Photo: Widya Batik Studio
Owned and operated by batik expert and Yogyakarta native, Widya Harsana, Widya Studio is the place to go for traditional batik lessons when in Bali.
During your batik session, you'll learn how to create beautiful batik using the traditional methods of bronze stamps, a chanting tool and various dyes. At the end of your creative session, you'll take home with you an authentic Bali souvenir – a hand-made batik sarong.
Worried about finding your way to Widya Studio? Two-way transfers to his studio, which is located near Ubud in Tegallantang, are provided!
Go for a thrilling river rafting ride on the Ayung River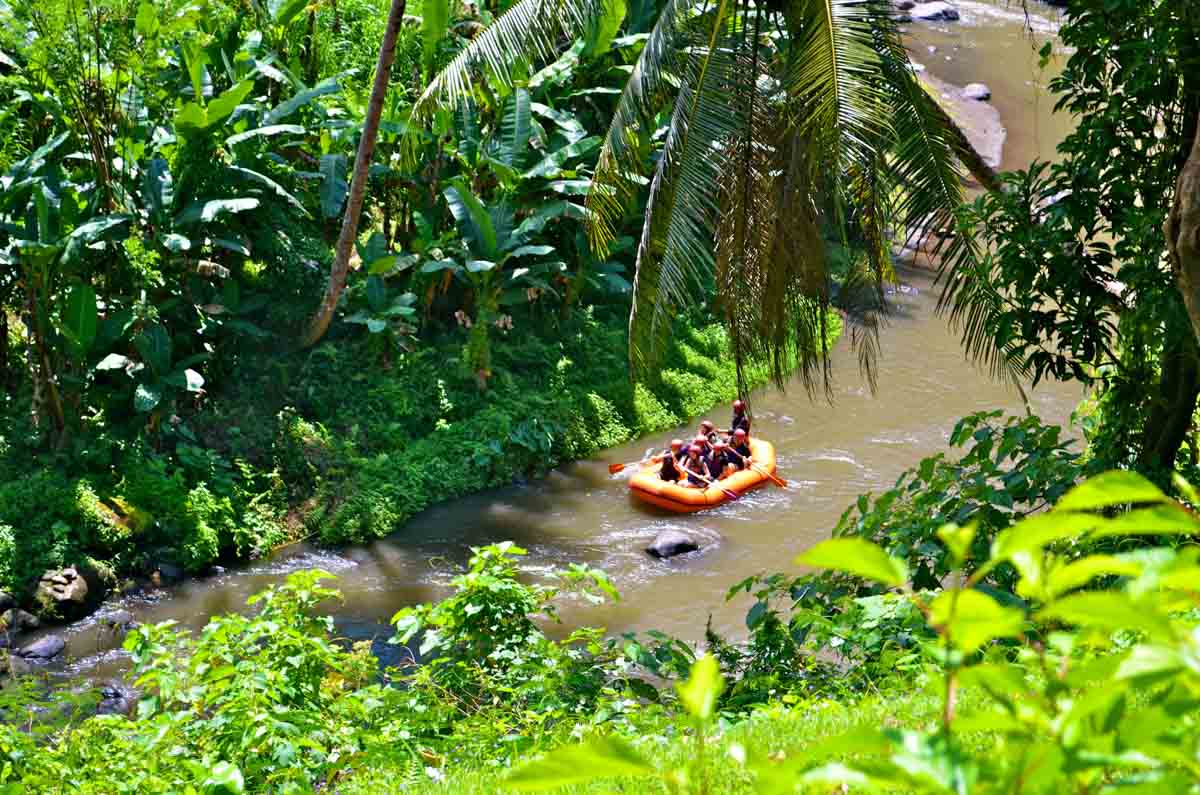 Photo: CC BY 2.0 | Sarah Ackerman
One of the most memorable ways to explore the wilderness of Bali is by rafting down Ubud's Ayung River. River rafting company, Sobek, is a reputable company and one of the pioneers of river rafting in Bali.
With several routes to choose from that vary in excitement level, this activity is safe and enjoyable for any age group. Look forward to thrilling twists, turns and drops as well as views of Hindu temples and local wildlife.
The rafting packages offered by Sobek include lunch and hot showers.
Take a dip in Lake Batur's hot springs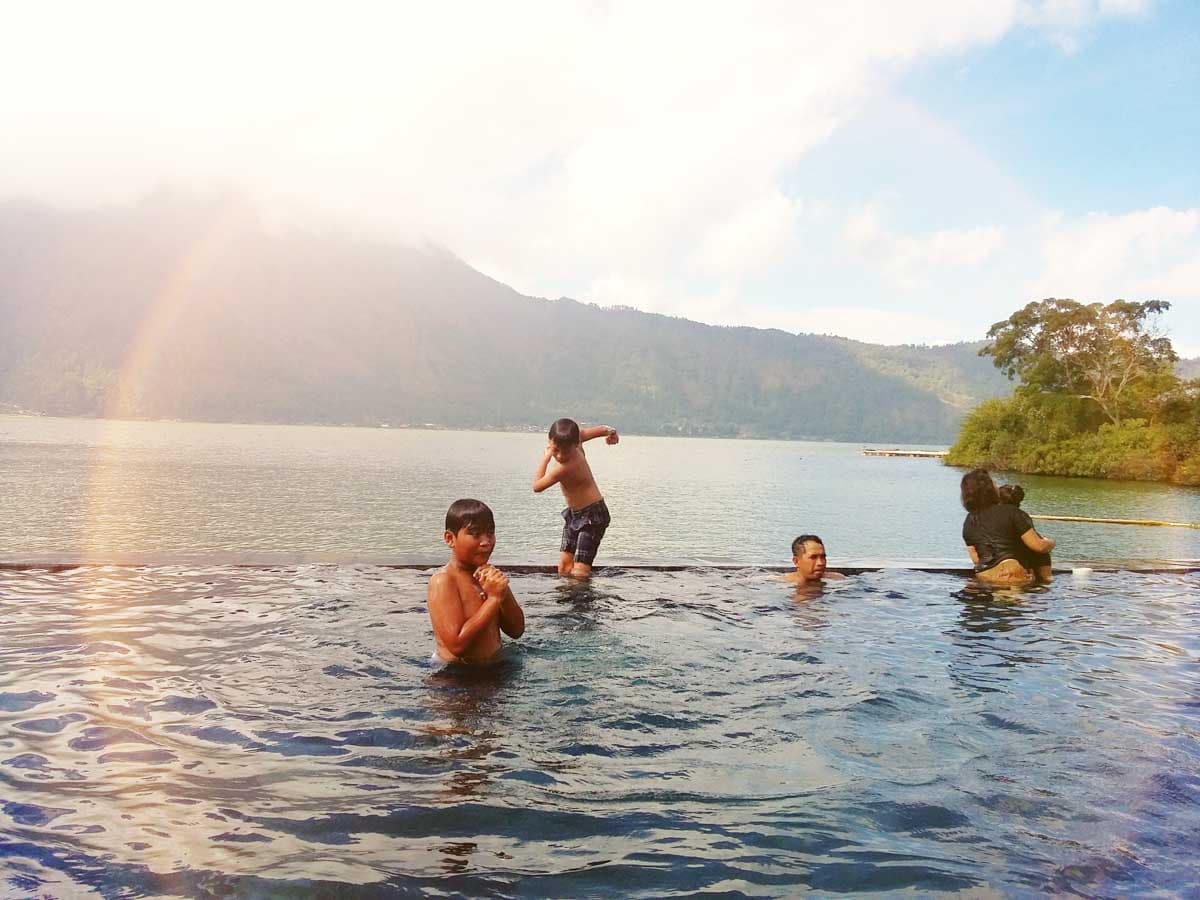 Public Domain Mark 1.0 | Sueni Made
The old crater of Mount Batur is know known as Lake Batur, an awesome body of water that is home to the little-known Batur Natural Hot Spring. These hot springs are directly fed by mineral-rich thermal water from an underground aquifer that's 637 meters deep. At 37-40 degrees Celcius, the Balinese claim that these waters have therapeutic benefits such as the healing of bruises, rheumatism, muscle soreness and infertility.
Linger on at the outdoor restaurant that boasts healthy organic eats that include lake-fresh fish prepared with Balinese aromatics.
Go cross country biking across the island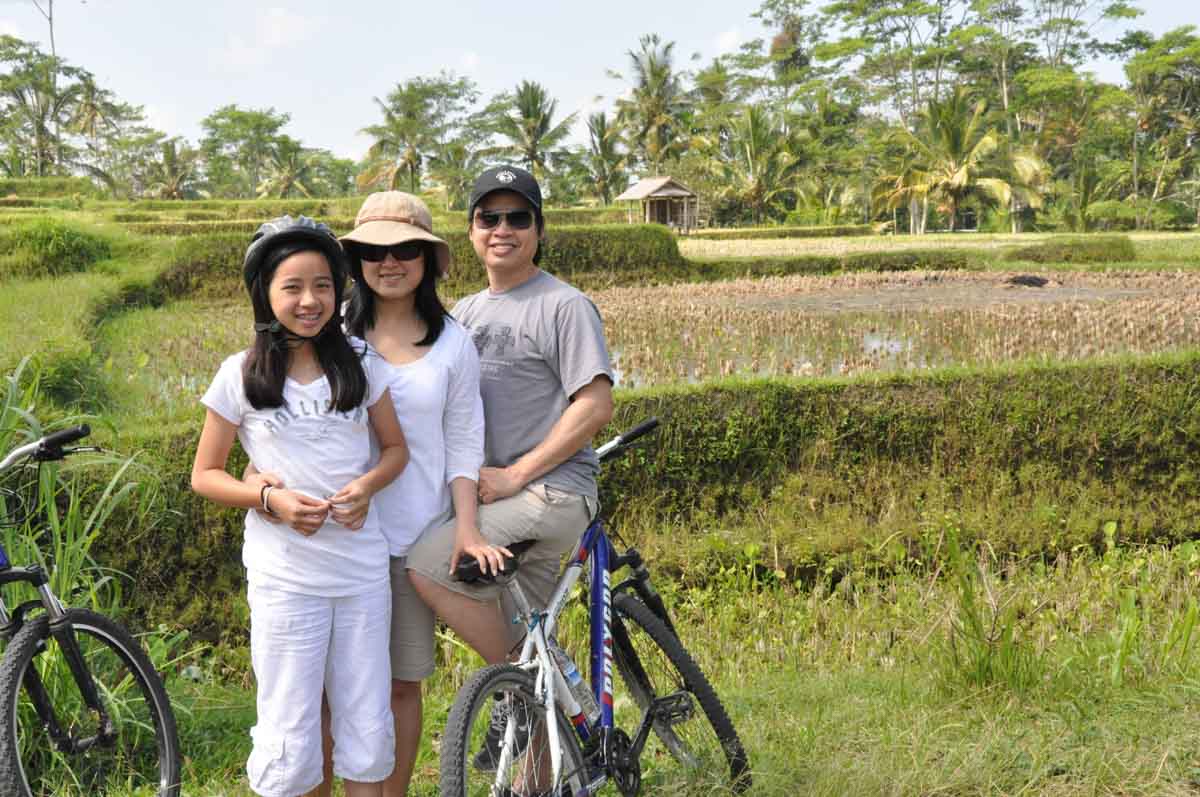 CC BY-ND 2.0 / Trans World Productions
If you're feeling extra adventurous, sign up for a cross country mountain biking trip through Infinity Mountain Biking.
This mountain biking company offers a slew of packages that are tailored for various biking levels, interests and time limits. Each tour is led by a local guide and includes accommodation, selected food, bikes and safety gear. Tours include the two-day Bali downhill, three-day cross country or the four-day exploration of central Bali.
Try Balinese Slow Food in Bambu Indah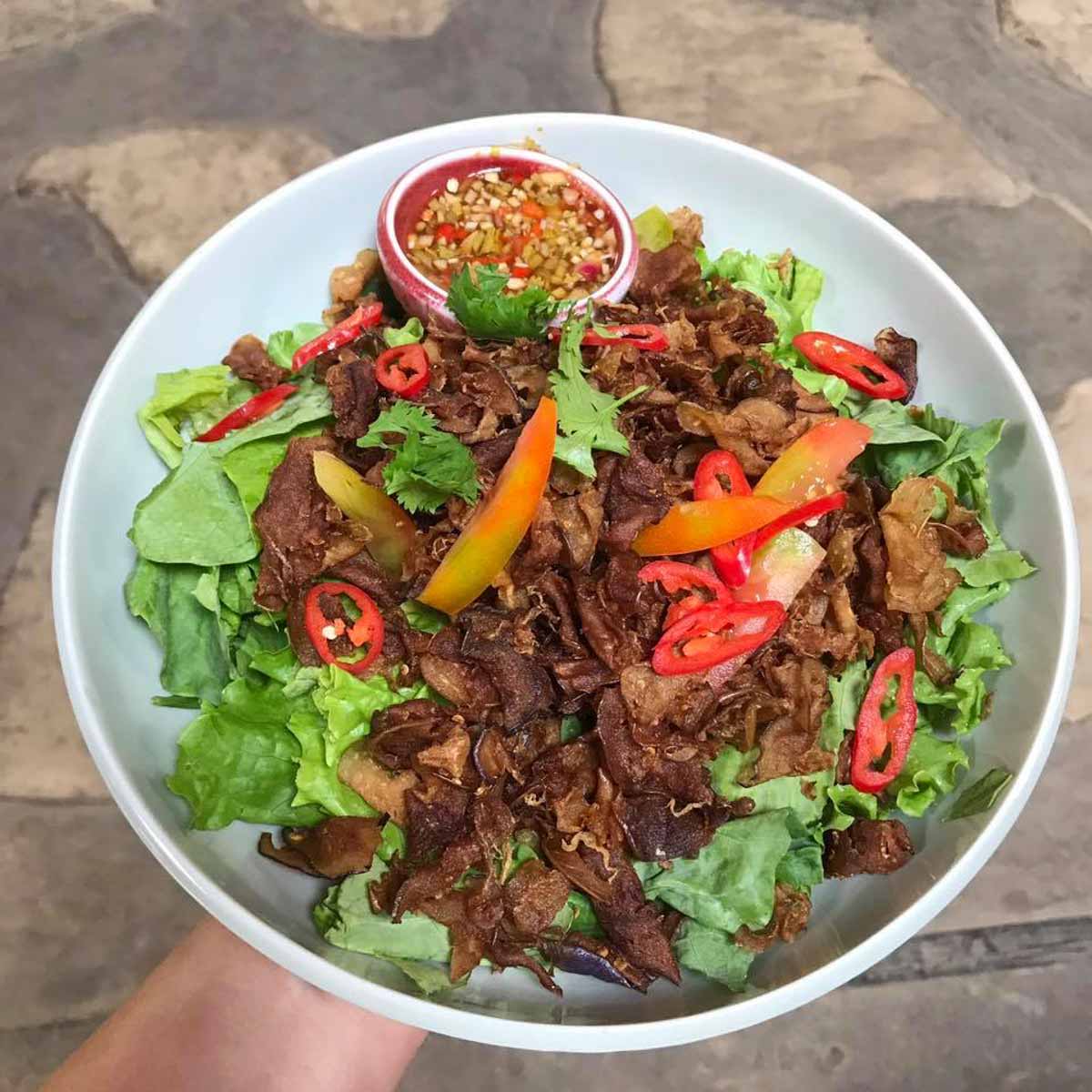 Marisse Gabrielle Reyes
The slow food global movement is all about providing clean, good and fair food for all. In Bali's heart centre, Ubud, a place that thrives on sustainability and wellness, perhaps it's no surprise that Slow Food has taken off in a big way.
Dapoer, Bambu Indah's restaurant, offers some of the best sustainable dining options in Bali that include heritage recipes made from organic food grown locally and on-site. Enjoy dishes such as nasi campur, crispy duck and nasi goreng.
Best Place to Stay in Bali
If you're looking for a deep retreat for the body, mind and spirit, consider the splurge and book a villa at the exclusive Como Shambhala Estate. It's here where you'll get back into harmony with yourself through yoga, organic food, rich nature and wellness treatments.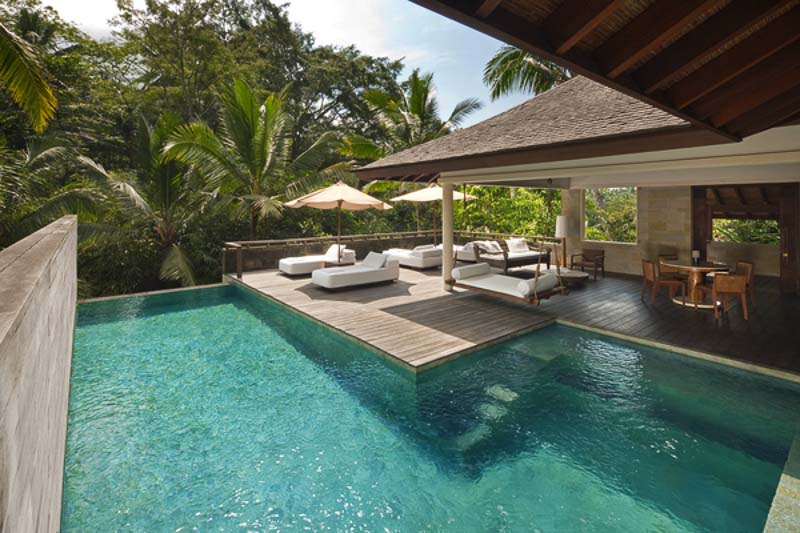 Another great place to lay your head down is Volcano Terrace Bali, a simple but clean and well-appointed hotel that has sweeping views of Lake Batur. It's a great place to get away from the bustling crowds that Bali often attracts.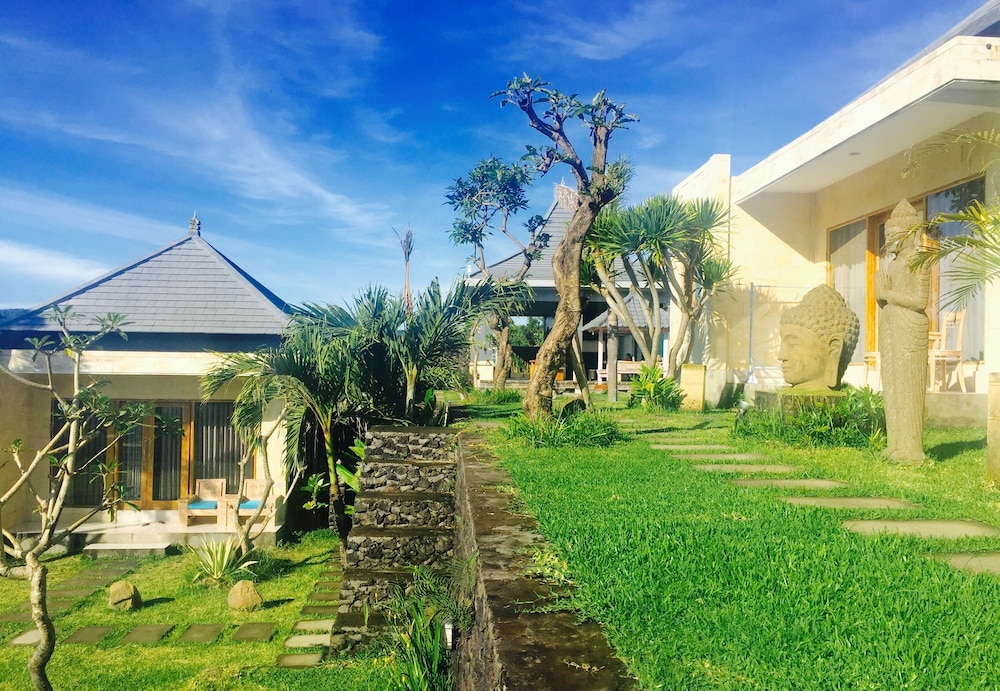 If you're really looking to get away from the congestion, explore the western end of Bali. The Taman Wana Villas and Spa is located in the village of Palasari Malaya Negara Bali and is nestled near the Taman Wana Nature Park.
Bali is a beautiful island that has much more to offer than sun-soaked beaches. Although the beaches alone are worth travelling for, take time to explore the inlands where you'll find a rich travel experience.