By Expedia Singapore, on August 2, 2018
Places to Visit in China for Culture and Heritage
With a Chinese majority in Singapore, it's easy to spot the similarities in cultural practices and traditions with Southern China. Most of the ethnic Chinese in Singapore today have families that settled down here between the founding of Singapore and WWII. The first wave of Chinese migrants were Peranakans from Malacca or Penang, or from Mainland China in Guangdong and Fujian. By just a couple of years, the Chinese population overtook the native Malay population to become the majority ethnic group. These early migrants were mostly Chinese traders who came for the free trade policy after Singapore was made the capital of the British Straits Settlements.
Many of today's Chinese Singaporeans have lost touch with their families in China and will be surprised to find that much of the Singaporean way-of-life was brought over from China when the Chinese immigrants first settled here. Here are some of the best places to visit to discover the ancient cultures and rich history of China.
Cultural Treasures to Look Out For
As you travel through China, look out for these cultural treasures in any city. These are some of the things China is known for, so they are not limited to just place.
Ancient Chinese architecture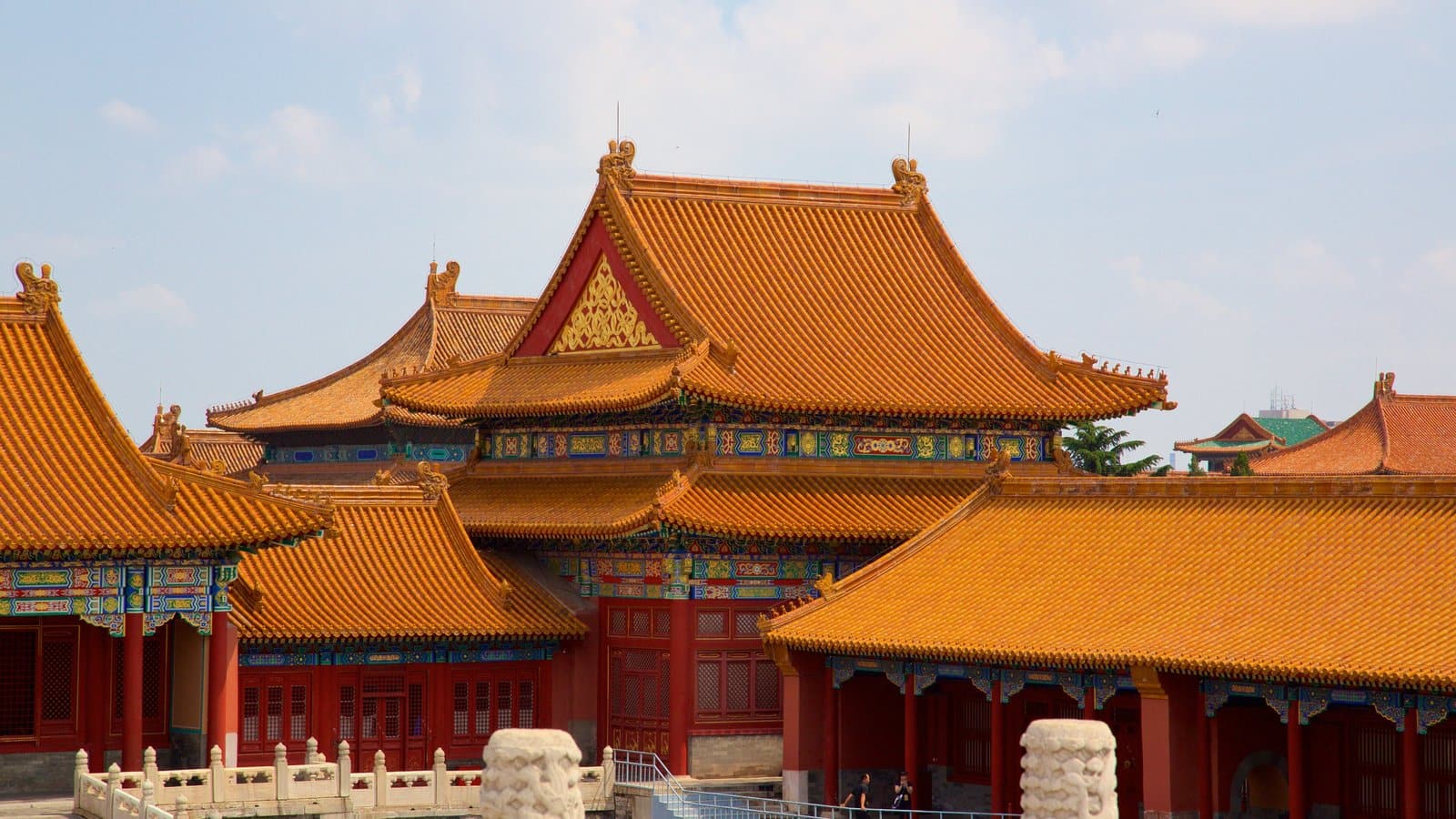 CC0
Some distinctive traits of ancient Chinese architecture are wooden frame structures and the upturned roofs, also known as pagoda roofs. Pay careful attention, and you'll be able to see that Chinese architecture has an obsession with symmetry, which signifies balance.
Chinese Silk
When we think of China, silk is one of the first things that come to mind. As a symbol of opulence, silk was only worn by the royal family and the noble class. Luckily, silk is more accessible today. There are plenty of patterns available for the intricate embroidery on silks, but flowers and birds are the most common.
Calligraphy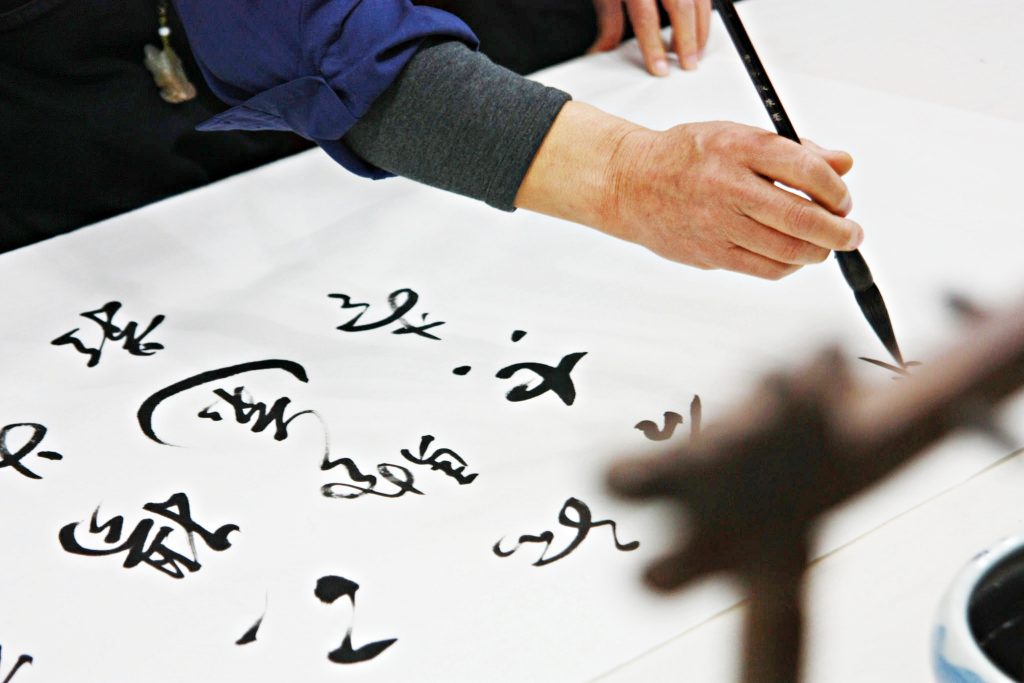 CC2.0 / Bingguo Pang
Chinese calligraphy has an interesting place in their culture. Beyond the unique writing styles, the Chinese take pride in their invention of paper, and ink used in the art. From the brush to the paperweights, there are a lot of details and care that go into Chinese calligraphy.
Traditional stringed instruments
Many of the traditional Chinese instruments like Erhu, Pipa and the Guzheng were plucked string instruments. The Erhu has also been known as the guitar of the East.
Interesting Cultural Places to Visit in China

Where to go in China for your balik kampung experience? We've picked out 10 interesting attractions across the country. Look out for the descriptions of each city for an idea of how immersive a 'balik kampung' experience you can expect there.
1) Forbidden City, Beijing
History in Comfort: Beijing is an easy city to visit today. It has lots of tourist attractions, all the comforts of a holiday as a modern chaotic city, but also lots of significant historic attractions that tell you stories of China's past.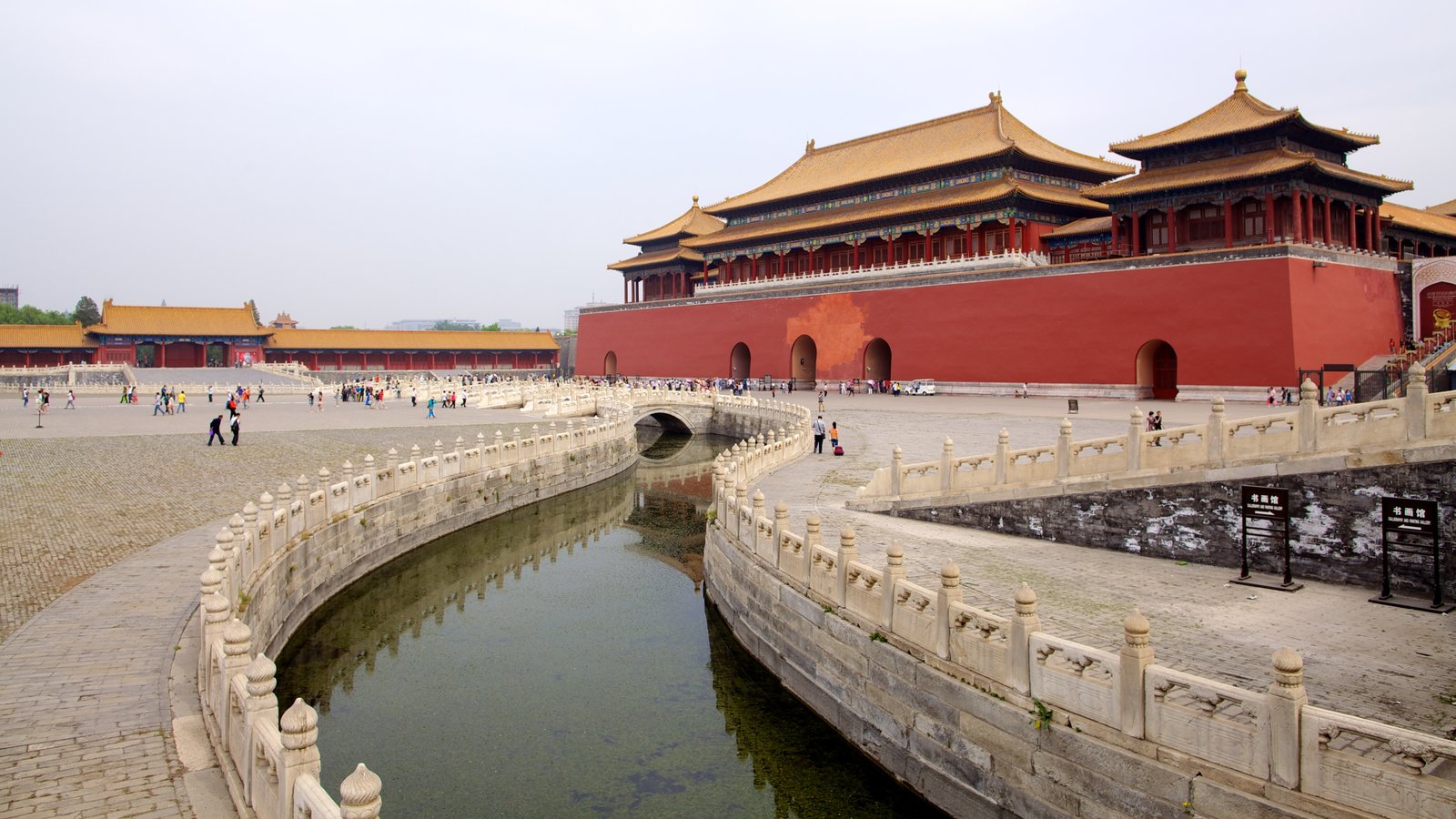 The Forbidden City in Beijing was once the political centre of China from the Ming dynasty until the end of its imperial rule in 1912. It earned its title as a 'city' because of the sheer number of buildings and rooms within the sprawling compound. The main palace has been converted into a museum, paying tribute to its imperial past.
[tabs]
[tab title="Visitor Info" icon="entypo-address"]
Admission Fee: 60 RMB
Opening Hours: Tuesday – Sunday, 8:30 am – 4:30 pm | Closed on Monday
Address: No. 4 Jingshanqian Street, Dongcheng District, Beijing 100009, China Getting there: Take the Beijing Subway to Tian'anmen East Station and follow the signs towards Forbidden City.
[/tab][/tabs]
2) Tian An Men Square, Beijing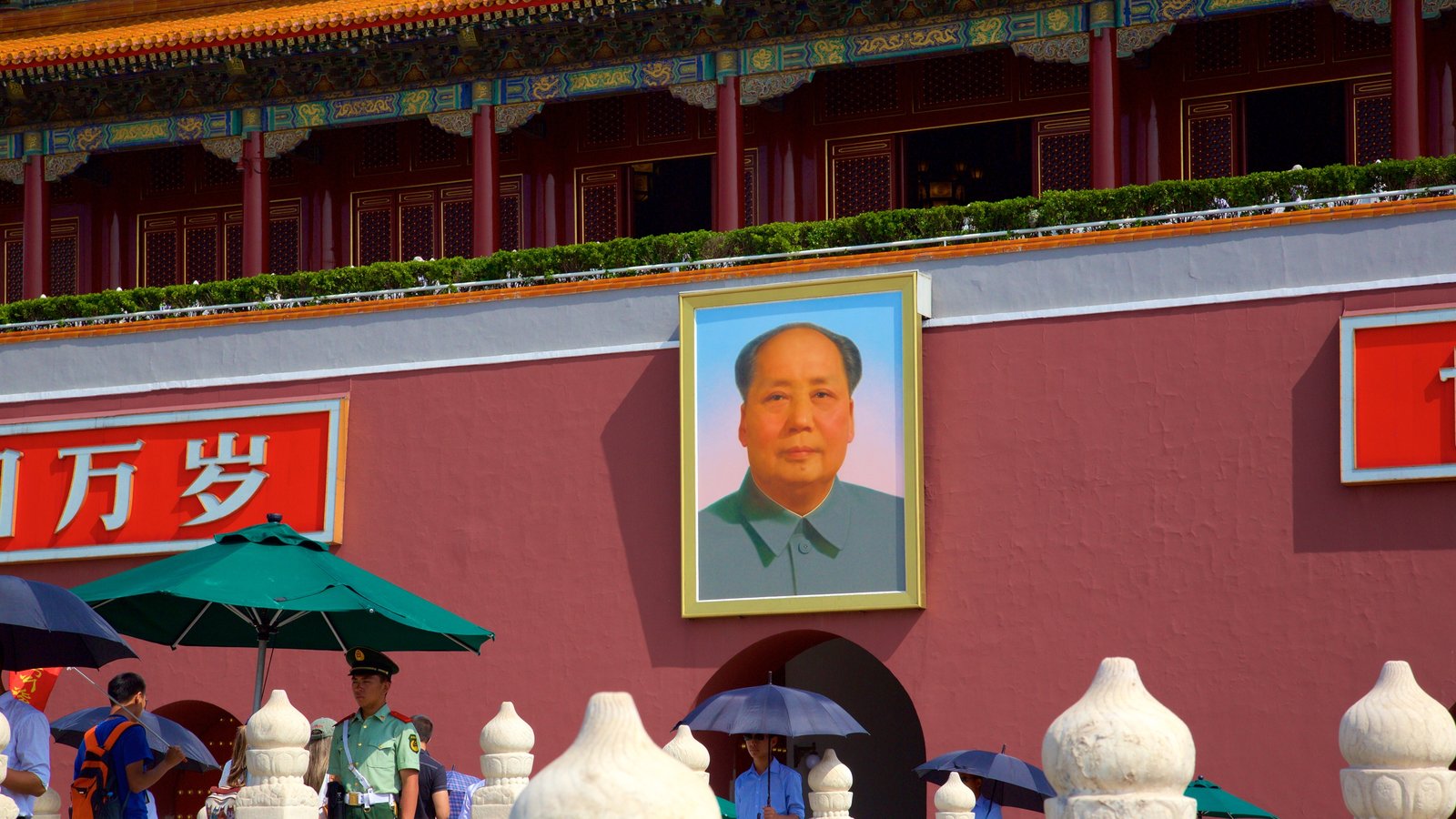 Within the Forbidden City, you'll be able to find the gate that leads to Tian An Men square, adorned with a large portrait of Mao Zedong. Tian An Men square holds huge cultural importance to modern China. It was here that Mao Zedong proclaimed the end of imperial rule and the birth of the People's Republic of China. There were also several notable protests that took place here. The world-changing political events that have transpired here give reason to the throngs of tourists that visit the square.
[tabs]
[tab title="Visitor Info" icon="entypo-address"]
Address: West Changan Street, Dongcheng District, Beijing 100006, China
Opening Hours: Daily, 8:30 am – 4:30 pm
How to get there: Enter Tian An Men Square from the Forbidden City.
[/tab][/tabs]
3. Great Wall of China, Beijing
Another iconic attraction, The Great Wall of China spans an astounding 21,196 kilometres. The Great Wall became culturally significant to the Chinese as it served to protect them from invaders from the north. Also, due to the size of the wall, there is also architectural diversity all along the stretch. Take an unforgettable hike up the great wall when you're in Beijing and get a magnificent view of the surrounding villages and ancient relics that still remain.
[tabs]
[tab title="Visitor Info" icon="entypo-address"]
Address: Mutianyu Road, Huairou District, Beijing, China
Opening Hours: Daily, 7:30 am – 5:00 pm (for Mutianyu entrance in Beijing)
How to get there: There are several entrances and sections within Beijing. The Mutianyu entrance is accessible from downtown Beijing via public transport. Take bus 916 Express to Mutianyu with a transfer at Huairou.
[/tab][/tabs]
4. Kulangsu, Xiamen, Fujian
Legit Kampung: Kulangsu will transport you further into the kampung feels of yesteryear. It is UNESCO recognised and preserved as a historic settlement.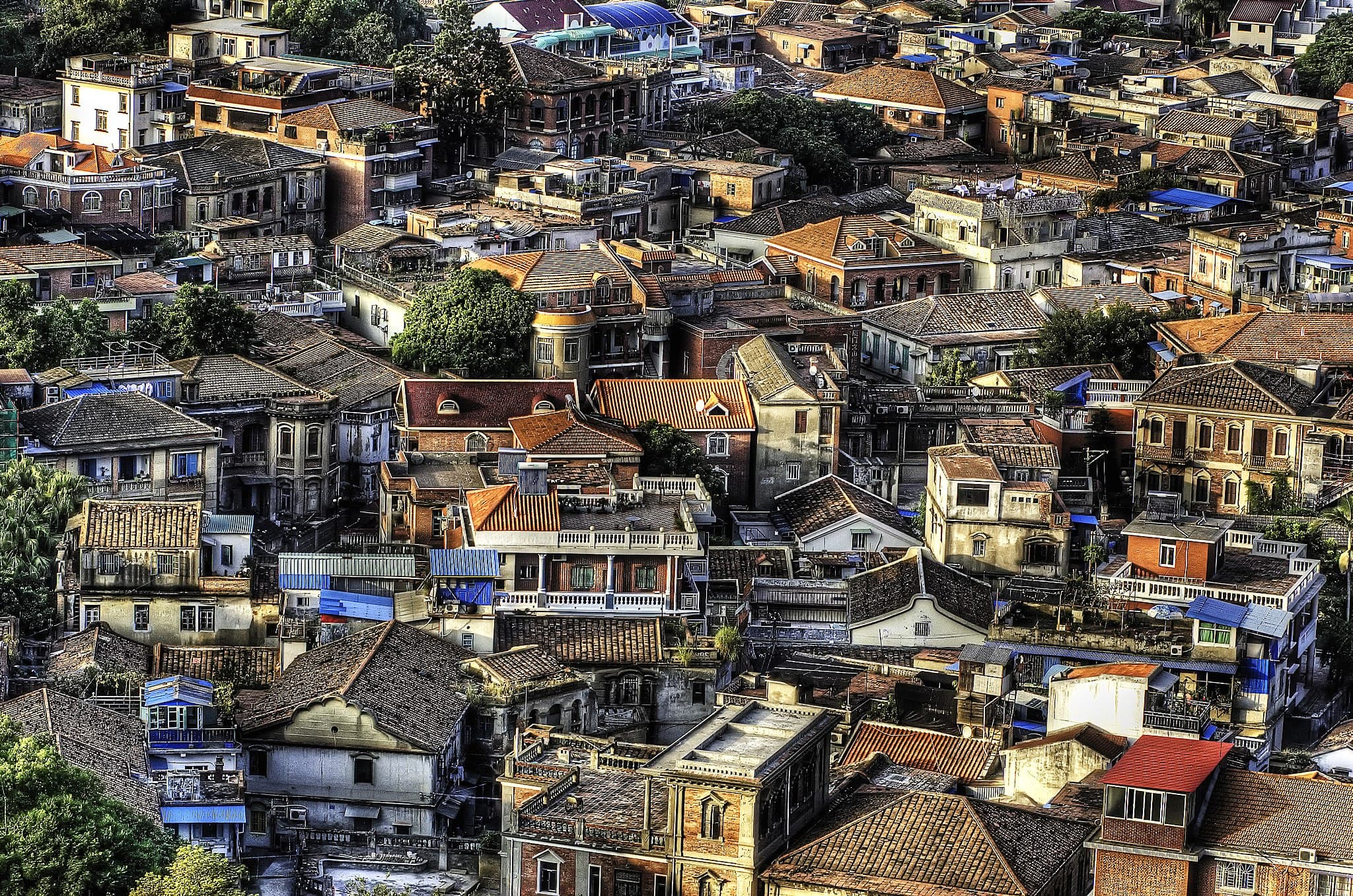 CC2.0 by Jakob Montrasio
Kulangsu was a small island near the city of Xiamen. When the city opened its first commercial port in 1843, the quiet island of Kulangsu witnessed the influx of foreign traders into Xiamen. Over the years, its own culture had evolved as a result of the cultural exchange that took place. See for yourself the eclectic mix of Victorian architecture meets Traditional Fujian style when you visit Kulangsu.
[tabs]
[tab title="Visitor Info" icon="entypo-address"]
Getting there: Take the ferry from Xiamen's Dong Du Terminal. The ferry ride is approximately 7 minutes long.
[/tab][/tabs]
5. Pandas in Chengdu, Chengdu, Sichuan
Old + New + Cute: Chengdu is a good halfway point between old school and modern, nature and city. But mainly its a good excuse to see Chinese pandas.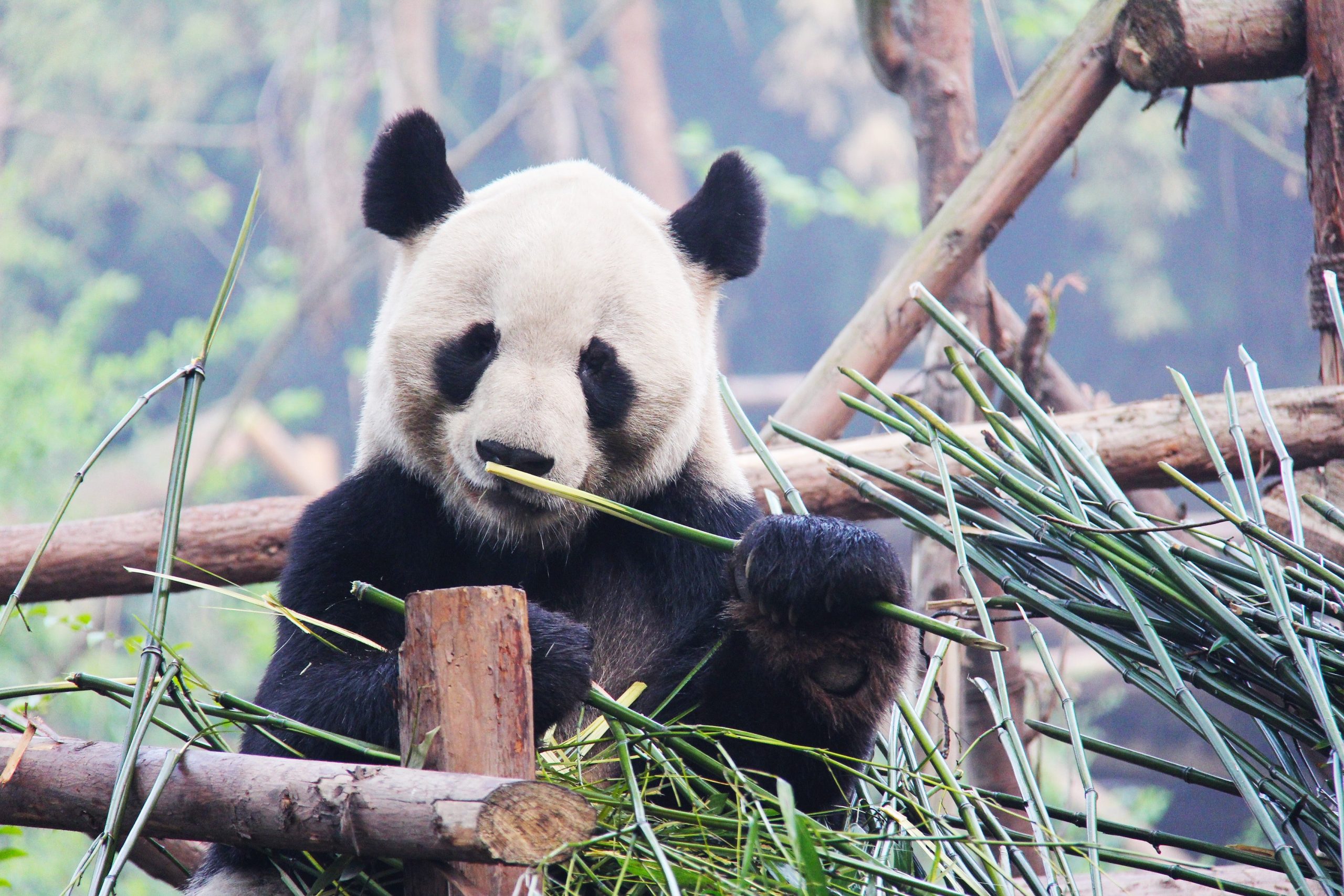 CC0
The best place to see Pandas in China would be the Panda reserves in Chengdu city. Visit the Chengdu Panda Base near the city centre, where they started out with only 6 pandas rescued from the wild. Today, the base has successfully bred over a hundred pandas. To see the pandas in action in a more natural setting, consider making a trip out of the city to Dujiangyan Panda Center, located at the foot of Qingcheng Mountain. This panda centre offers visitors a unique learning experience, allowing them to prepare food for the pandas and plant bamboo trees.
[tabs]
[tab title="Visitor Info" icon="entypo-address"]
Address: Xiongmao Ave West Section, Jinniu, Chengdu Shi, Sichuan Sheng
Opening Hours: Daily, 7:30 am – 6 pm
Getting there: Take public buses and alight at 熊猫基地
[/tab][/tabs]
6. Terracotta Army, Xi'an, Shaanxi
Bucketlist: Like walking through the pages of fascinating ancient history. Lots of tours.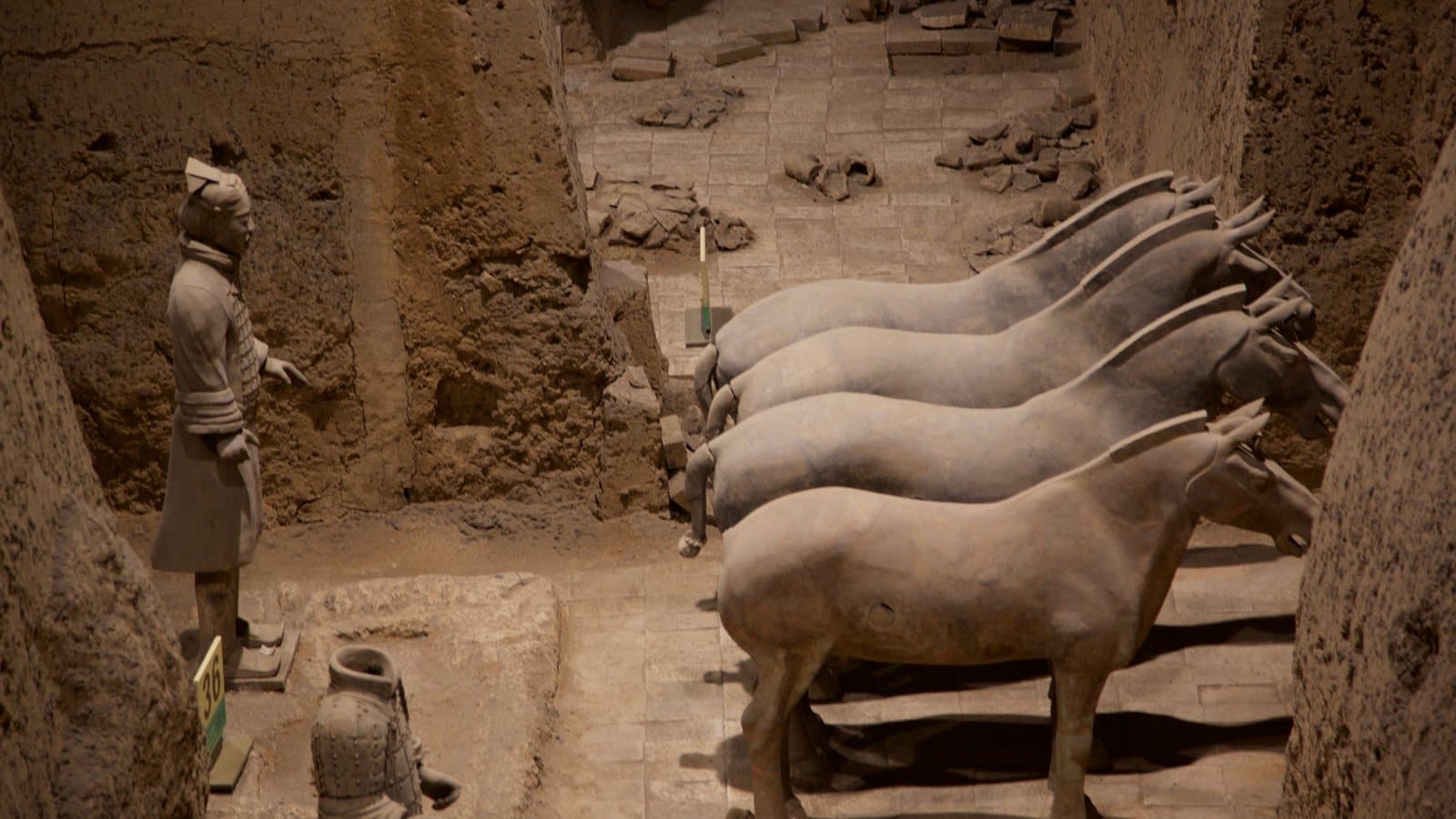 Two farmers in Xi'an were digging a well when they thought they had broken a Buddha idol. What they discovered were 8,000 terracotta warriors and horses. The Terracotta Army was built to accompany the tomb of Emperor Qin in his afterlife. Many have considered this the greatest archaeological discovery in the 20th century. The life-size models are a symbol of a unified China as they represent Qin's own army that had united China.
[tabs]
[tab title="Visitor Info" icon="entypo-address"]
Address: Qinling North Road, Lintong District, Xi'an 710600, China
Opening Hours: Daily, 8:30 am – 5 pm
Getting there: Take the Tourist Bus Line 5 (306) to the Museum of Terracotta Army from the Xi'an Railway Station. The 1-hour ride costs 150 RMB.
[/tab][/tabs]
7. The Bund, Shanghai
Modern History in Comfort: Simply for a taste of China without the no-frills kampung days. Shanghai is all frills.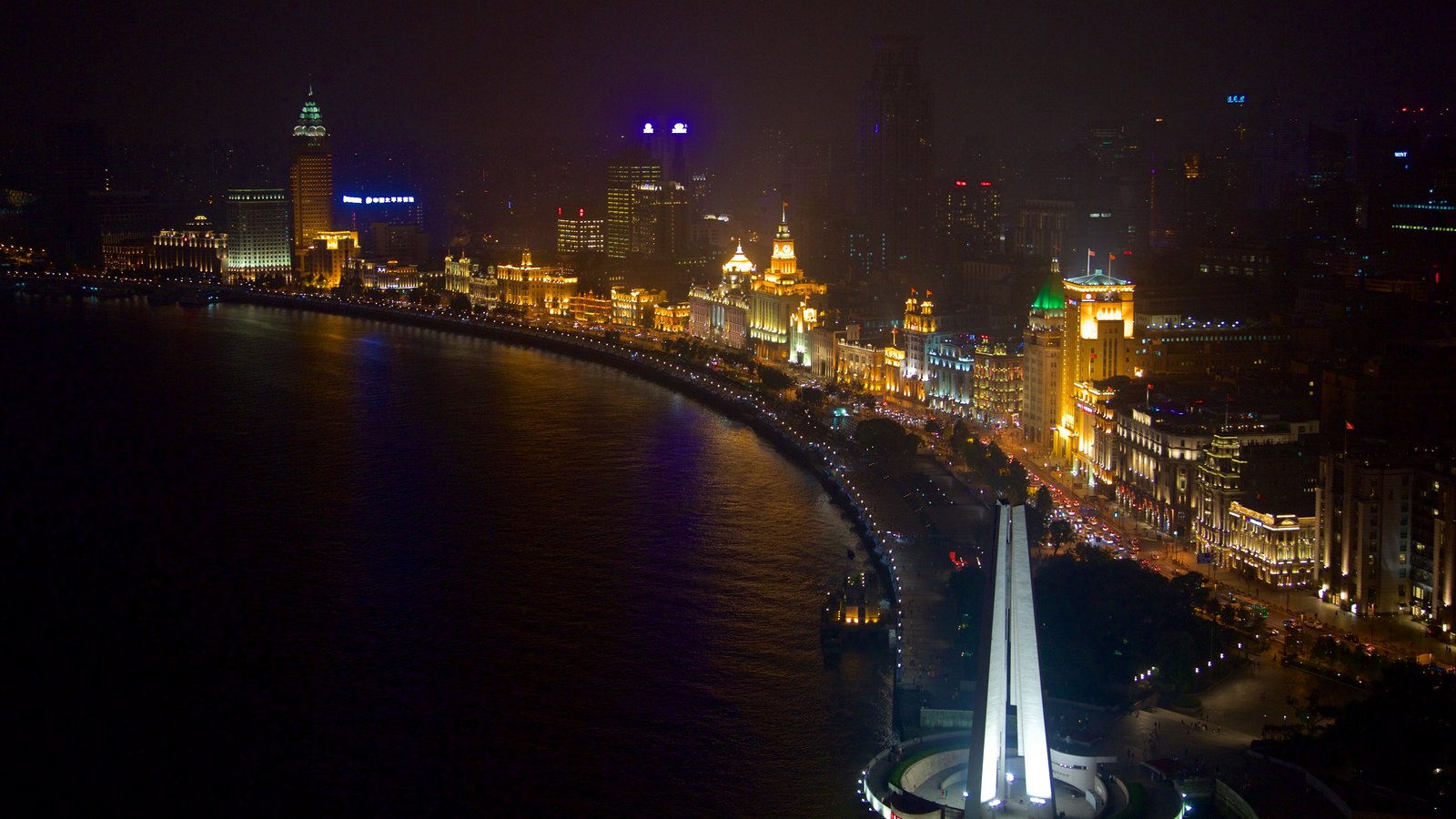 The Bund in Shanghai is a stretch of waterfront promenade featuring 52 historic buildings of all sorts of western influence. It is often known as the museum of buildings, putting on display various architectural styles like Victorian, neoclassical, baroque and Gothic. Walk along the Bund to immerse yourself in the ultimate east-meets-west experience. You can also choose to spend a night in one of the historic properties on the Bund, like the Waldorf Astoria Shanghai, overlooking the river and beautiful cityscape.
[tabs]
[tab title="Visitor Info" icon="entypo-address"]
Getting there: The nearest subway station to The Bund is Nanjing East Road. Most of the attractions in Shanghai are easy to navigate and within walking distance of each other.
[/tab][/tabs]
8. Yangtze River – The Three Gorges Dam (Hubei)
Scenic Kampung: More of a scenic trip, appreciating China's outdoor landscapes.
It's difficult to understand the rich and long history of China without the Yangtze River. For over two centuries, the river served as a channel for transportation and commercial activities. The river basin also accounts for 40% of China's freshwater resource, 70% of the country's rice production and 40% of China's GDP. To appreciate the Yangtze River in its full glory, you can head to the Three Gorges Dam in Hubei. Though the construction of the dam drew international infamy for its tragic loss of many lives, it still stands as the world's largest power station and is a sight to behold.
[tabs]
[tab title="Visitor Info" icon="entypo-address"]
Admission Fee: 105 RMB (for the Three Gorges Dam only)
Address: Sandouping Town, Yiling District, Yichang 443134, China
Opening Hours: Daily, 08:00 am – 4:30 pm
Getting there: Take a taxi to Liuzhashou Tourist Reception Center in Yichang and book a Yangtze River cruise that brings you to the Three Gorges Dam and its surrounding sites.
[/tab][/tabs]
9. Jingjiang Princes' Palace, Guilin, Guangxi
Scenic Kampung: Medieval moats and dramatic landscapes place you in the middle of Chinese poems come to life
In the inner city of Guilin, Guangxi lies a historic building older than the Forbidden City. The Jingjiang Princes' Palace took more than 20 years to build and was home to 14 princes during the Ming dynasty. The palace is a sprawling complex of 50 buildings, set against the idyllic backdrop of Guilin's limestone karst scenery. The centuries-old palace later became an important site in China's modern history as revolutionary Sun Yat-sen set up a base at the Jingjiang Princes' Palace when he was fighting to overthrow the Qing Dynasty.
[tabs]
[tab title="Visitor Info" icon="entypo-address"]
Address: No. 1 Zhonghua Road, Xiufeng District, Guilin 541001
Opening Hours: Daily, 9:30 am – 5:30 pm
How to get there: From within Guilin, there are a number of buses you can take to get to the palace, either stopping at Lequn Crossing Station or Jiefang Bridge Station.
[/tab][/tabs]
10. The Grand Canal, Hangzhou
Scenic Kampung: Experience what luxury looked like in old China. Lots of cultural relics in a scenic setting.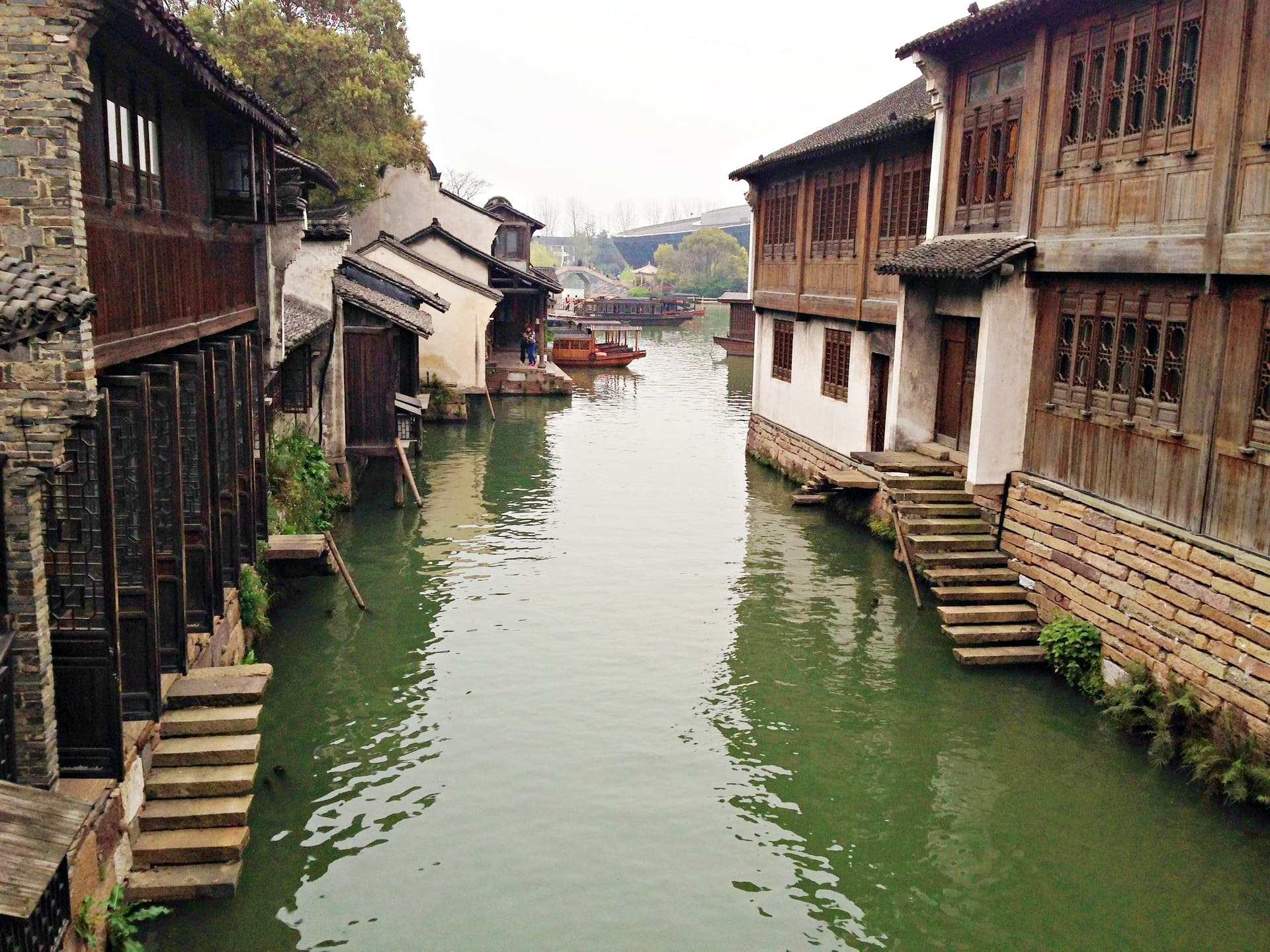 CC0
The Grand Canal that stretches from Beijing to Hangzhou is the longest and also oldest canal in the world. It is an architectural marvel, seeing as it was built during the Sui Dynasty. It took 6 years to complete and was thought to have been the downfall of the Sui Dynasty. It took a considerable amount of manpower and resources to build with primitive technology. Enjoy a quiet and picturesque afternoon on a boat ride along the canal to soak in the riverside views and rich history.
[tabs]
[tab title="Visitor Info" icon="entypo-address"]
Address: Lishui Road, Gongye District, Hangzhou 310015
Getting there: Catch the ferry from Wulin Square towards the Ming Bridge. The ferry ride should take approximately 40mins.
[/tab][/tabs]
Heritage of Flavour: Must-Eat Food in China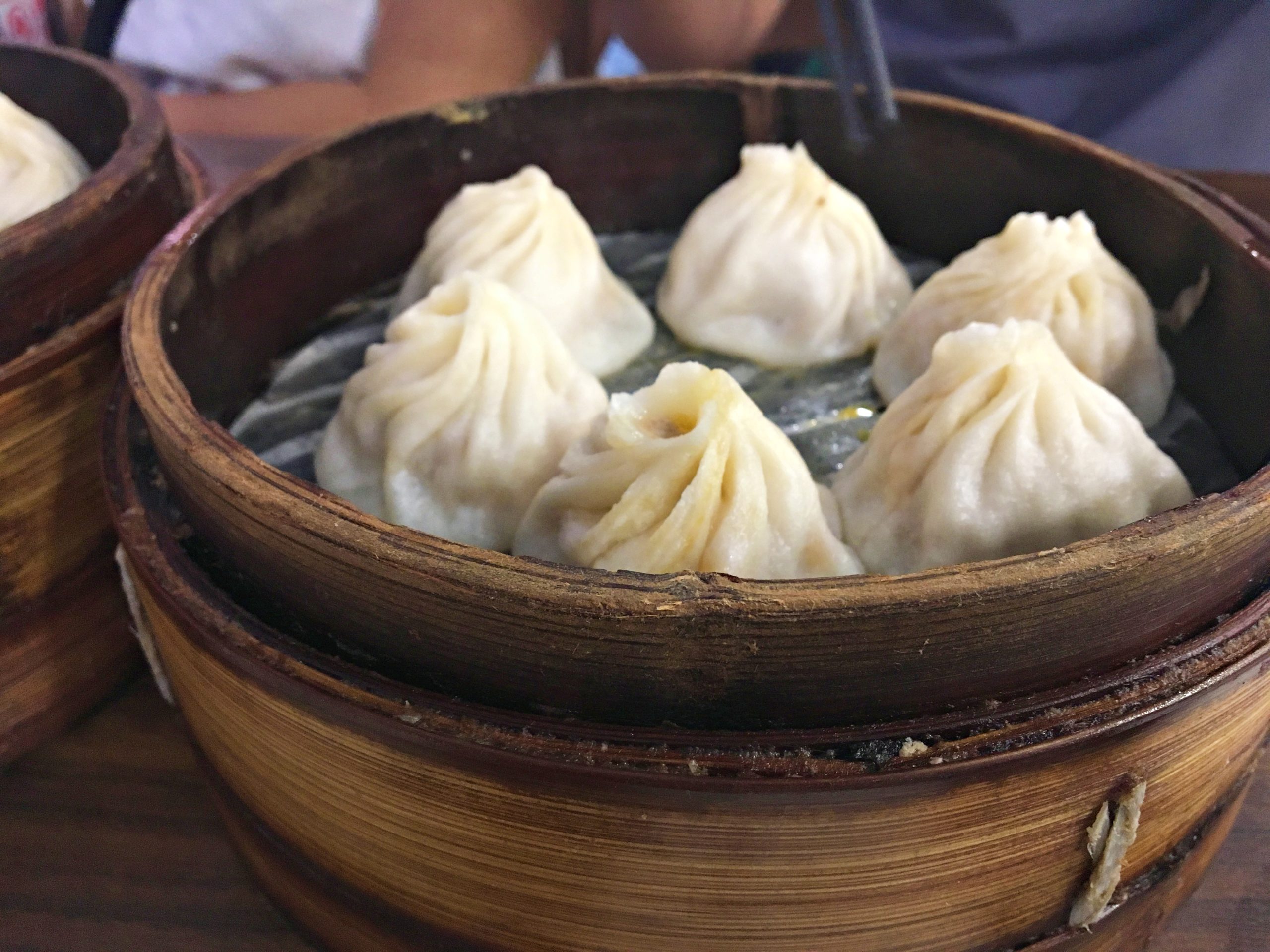 Chinese tea is the Chinese's staple drink all over China. Head to any tea parlours to get an authentic experience. Different parts of China have different delicacies. Sichuan is more generous with spices while Shanghai is more popular for steam buns. Here are some notable Chinese dishes and their city of origin.
 Ma La Hot Pot / Credit: Chiang Wei Zhi
Xiao Long Bao
Best in Shanghai & Wuxi
Mala Xiang Guo
Best in Sichuan
Rou Jia Mo
Chinese version of meat sandwiches.
Best in Xi'an