By Tasmai Dave, on December 1, 2017
A First Timer's Guide to Raja Ampat
Raja Ampat means "Four Kings" in Malay, and is a group of hundreds of tiny islands and four main islands – Misool, Salawati, Batanta and Waigeo. Located near the Australian continent, these islands are relatively untouched by human interference and are blessed with spectacular coral reefs and beaches. There is no airport at Raja Ampat, so you need to go to Sorong and take a boat to Raja Ampat.
The marine diversity here is considered to be among the highest on Earth, and this is a good enough reason for you to head over to these islands to explore their natural wonders and unwind in the serene environment that they have to offer.
Whether you're looking to hike to the highest hill on these islands or dive to the deepest point, here are the best things that you can do when visiting these beautiful drops in the ocean.
1. Diving in Waisai
Waisai is the capital of Raja Ampat Regency and is a town located next to Waigeo Island. This beautiful town is known for its diving facilities and has a full-fledged diving resort and two beaches. The clear waters here are perfect for diving, and so is the environment, which is safe too. You will be accompanied by expert diving guides on your voyage into the deep blue with state-of-the-art equipment to ensure utmost safety for you.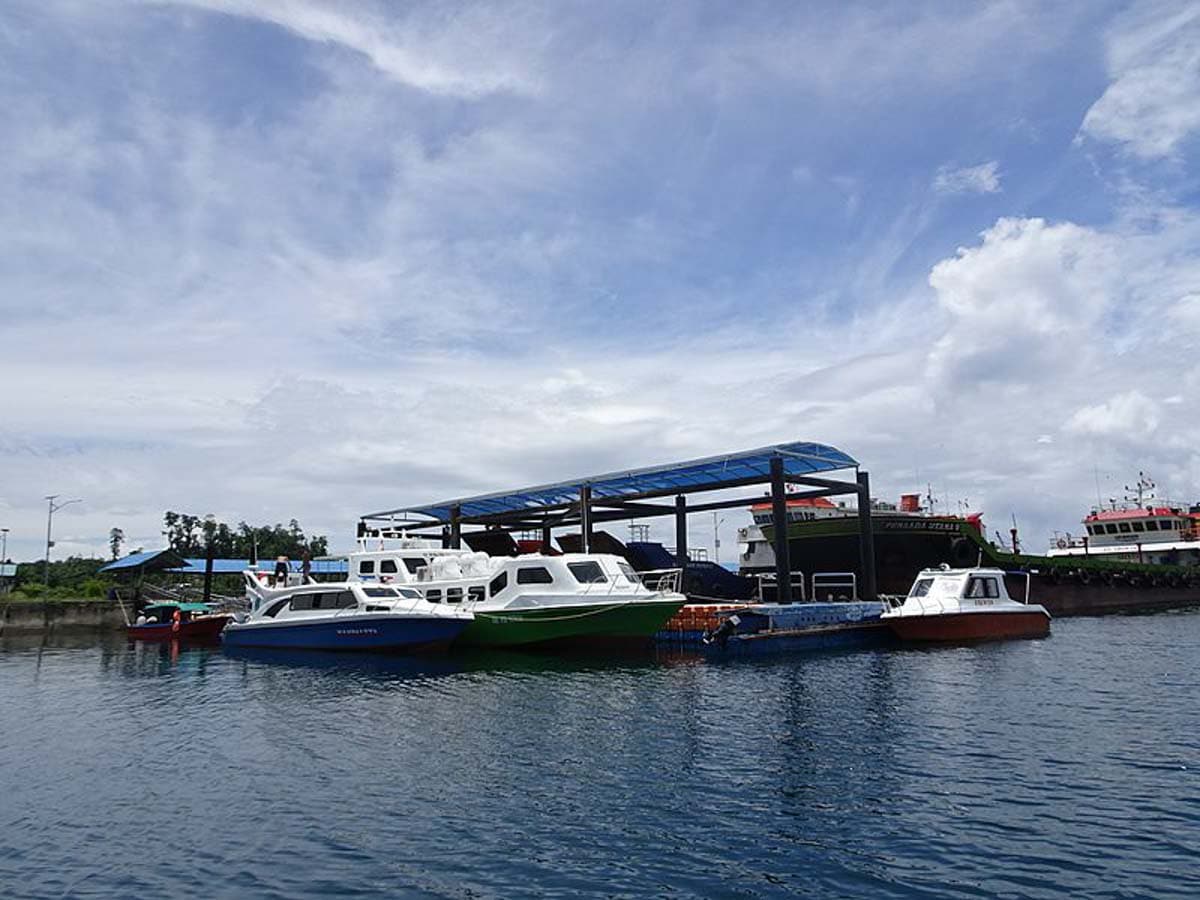 Port of Waisai / CC by 4.0 / Lord Mountbatten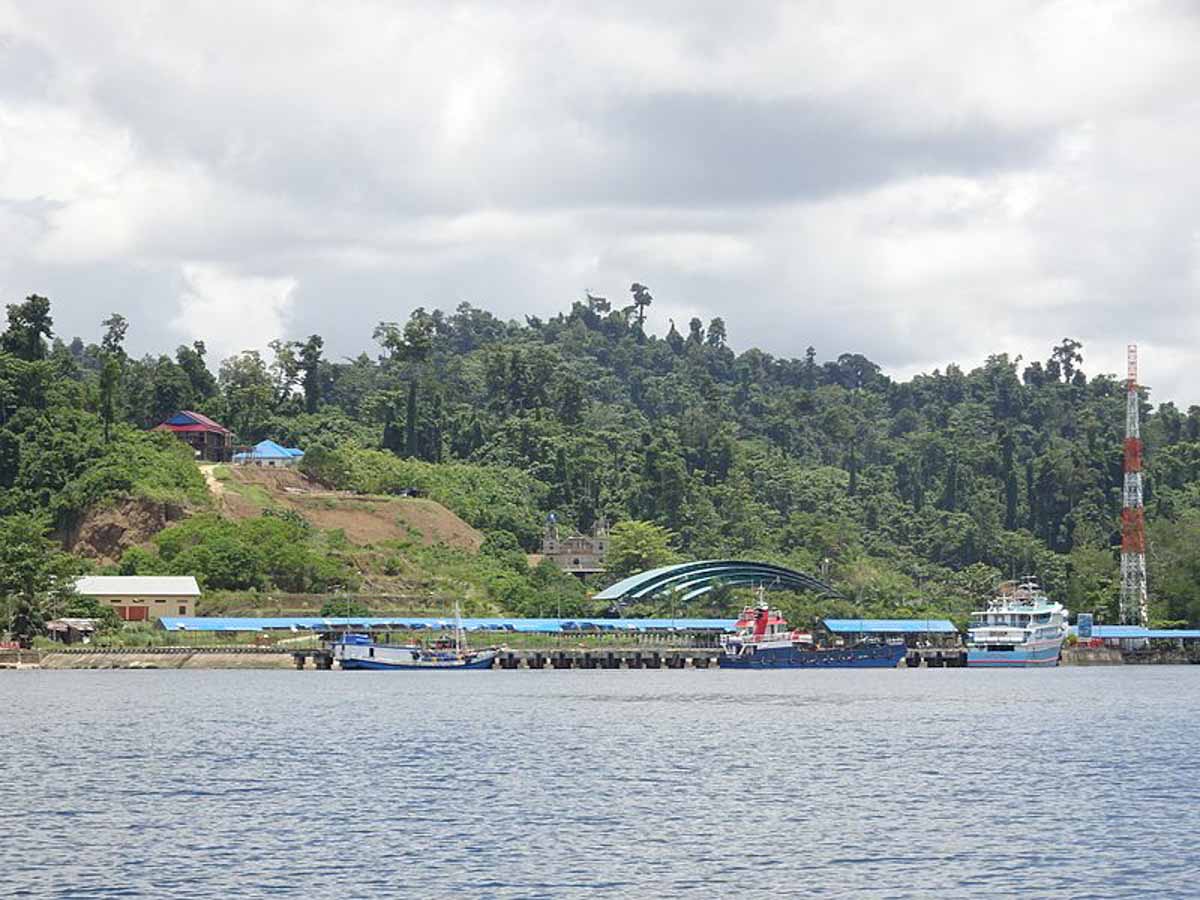 Waisai / CC by 4.0 / Lord Mountbatten
2. Boating through Wayag Archipelago
Wayag Archipelago consists of hundreds of densely wooded tiny islands separated by crystal clear water. Boating in this region is a once-in-a-lifetime experience with corals and fishes visible underneath from the boat itself! This picture-perfect area gives you stunning views when seen from the air with green islands and blue water. The journey through this magical region will offer you some of the most beautiful views you've ever seen and is undoubtedly one thing you cannot miss when visiting Raja Ampat.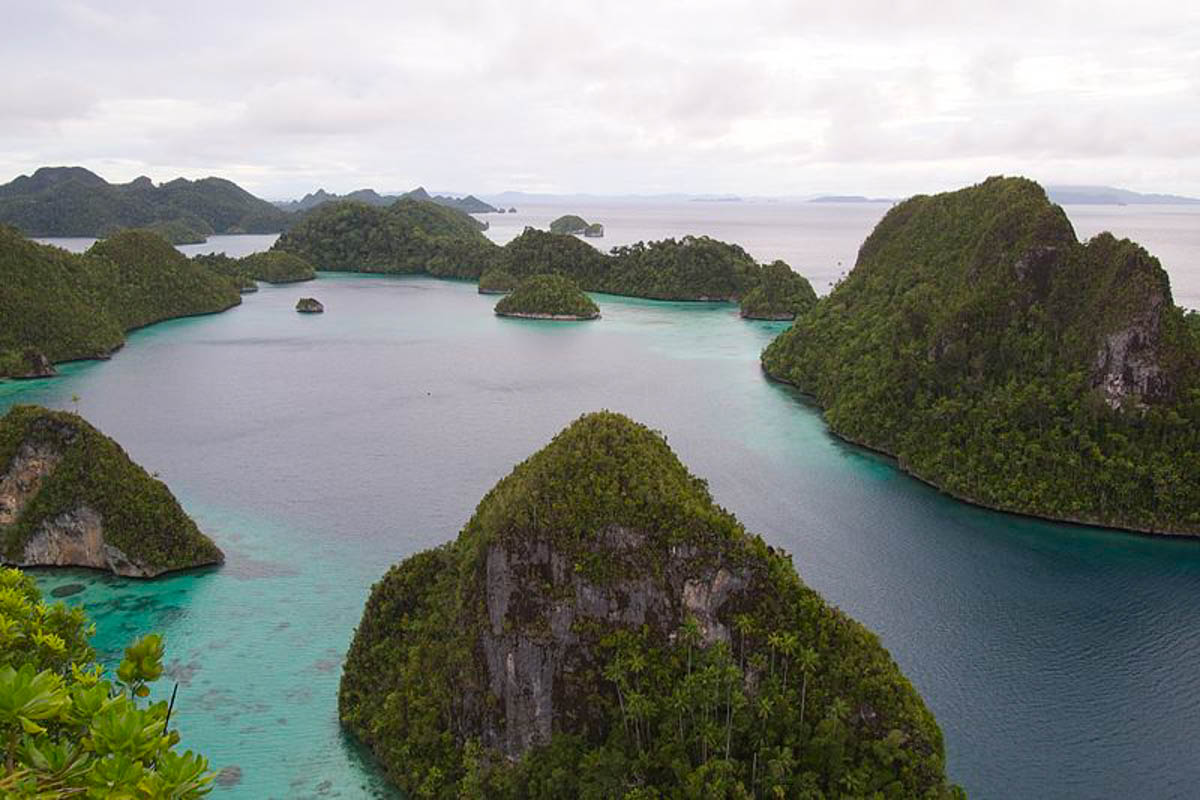 Wayag Archipelago / CC by 2.0 / Elias Levy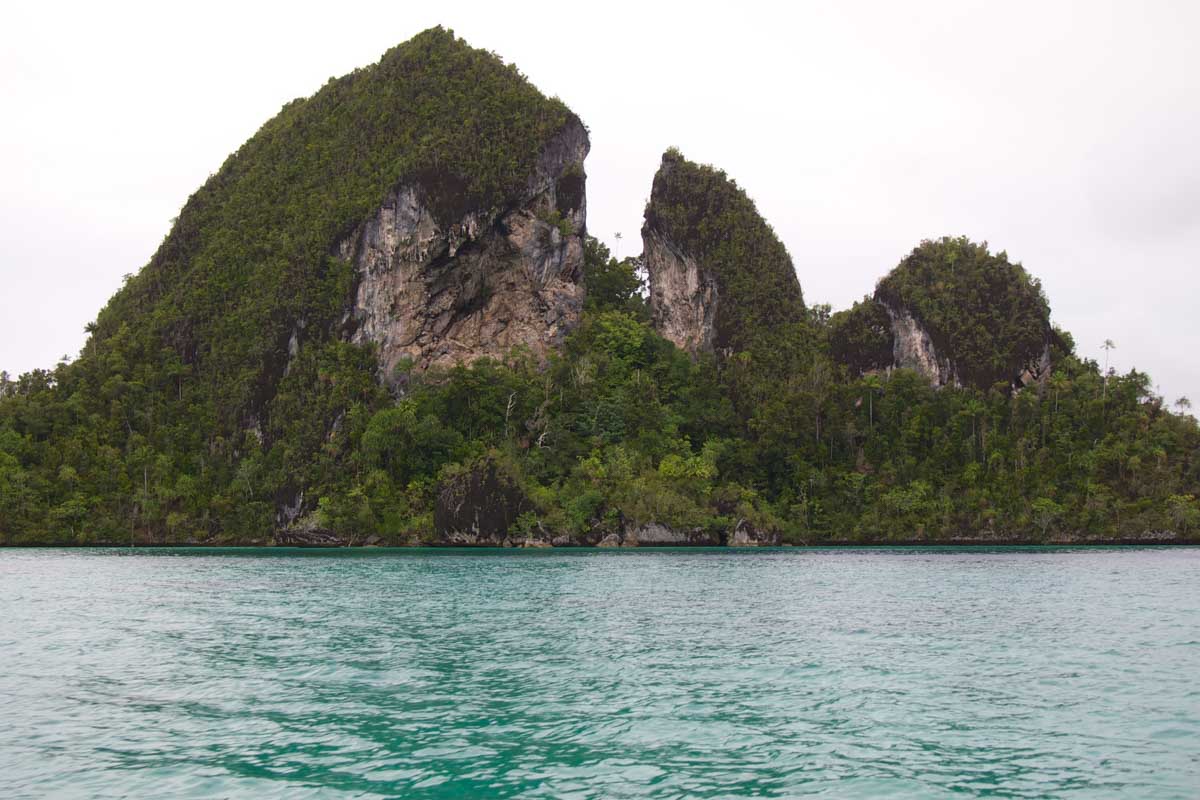 Wayag Island / CC by 2.0 / Elias Levy
3. Snorkel in Southern Waigeo
The largest island among all in the archipelago, Waigeo's southern region is among the best places to snorkel. The crystal clear waters of the ocean here will give you a chance to see abundant reefs and even 12-ft whales! If you love diving into the depths of the ocean, you could get to visit some shipwrecks and see beautiful reefs underwater. Bird lovers can find the world-renowned crimson Bird of Paradise here in the jungles.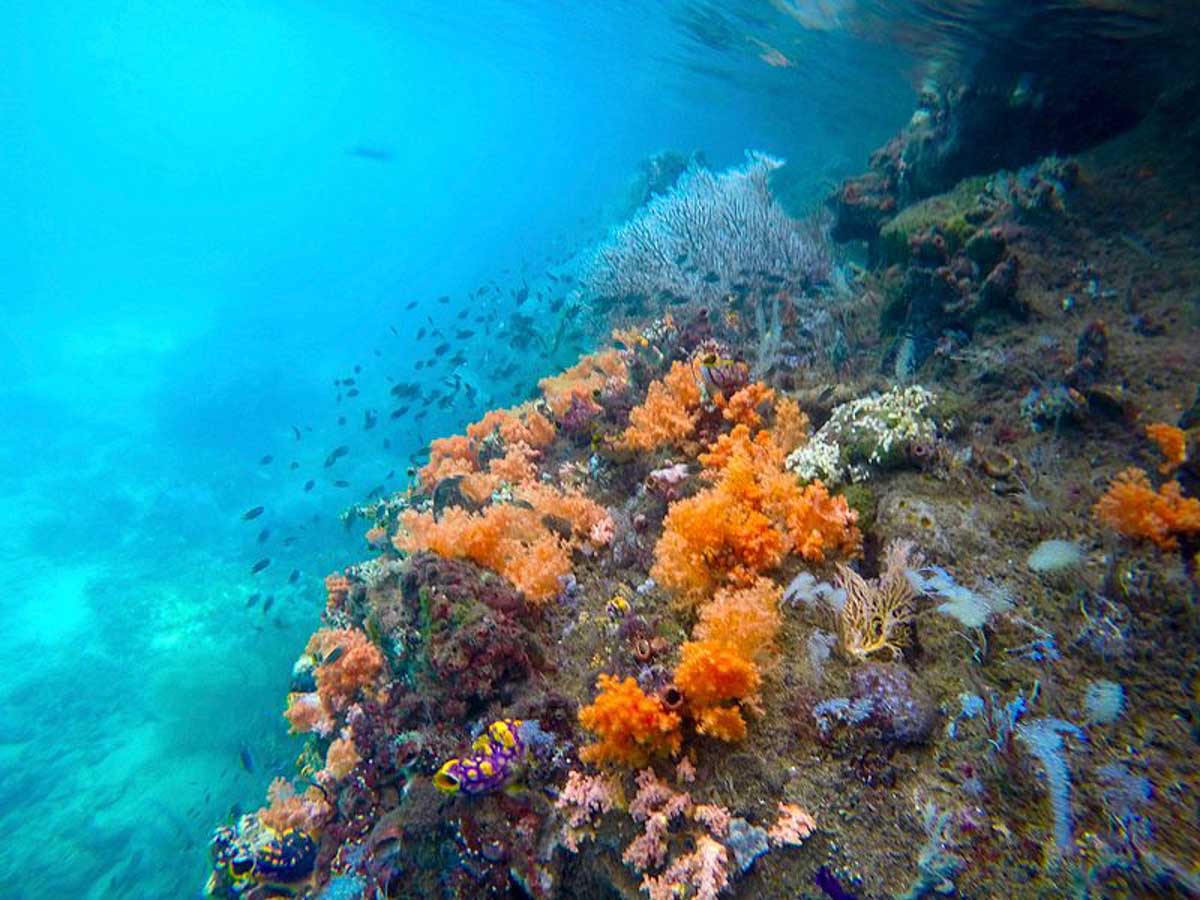 Corals / CC by 4.0 / Fabian Lambeck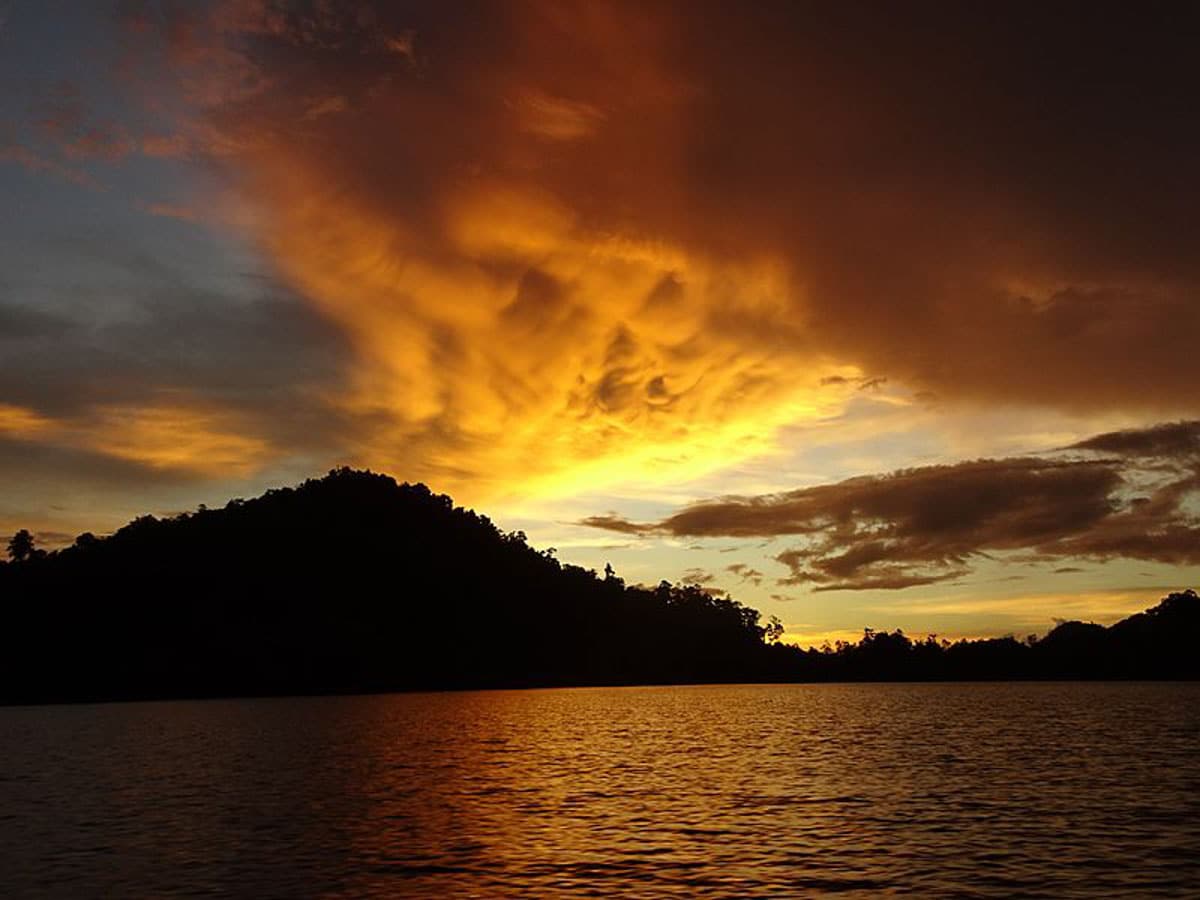 Sunset at Waigeo / CC by 4.0 / Lord Mountbatten
4. Surfing in Salawati Island
One of the major islands in Raja Ampat, Salawati is a popular tourist destination. With rich biodiversity, this island attracts many researchers who come to observe various species here. You can get the thrill of surfing on the crests of waves here which are challenging in nature, and the clear water makes it a picturesque destination too along with the green hills in the backdrop. Divers will love to explore the underwater beauty of this island as well. You could also indulge in some boating and kayaking here.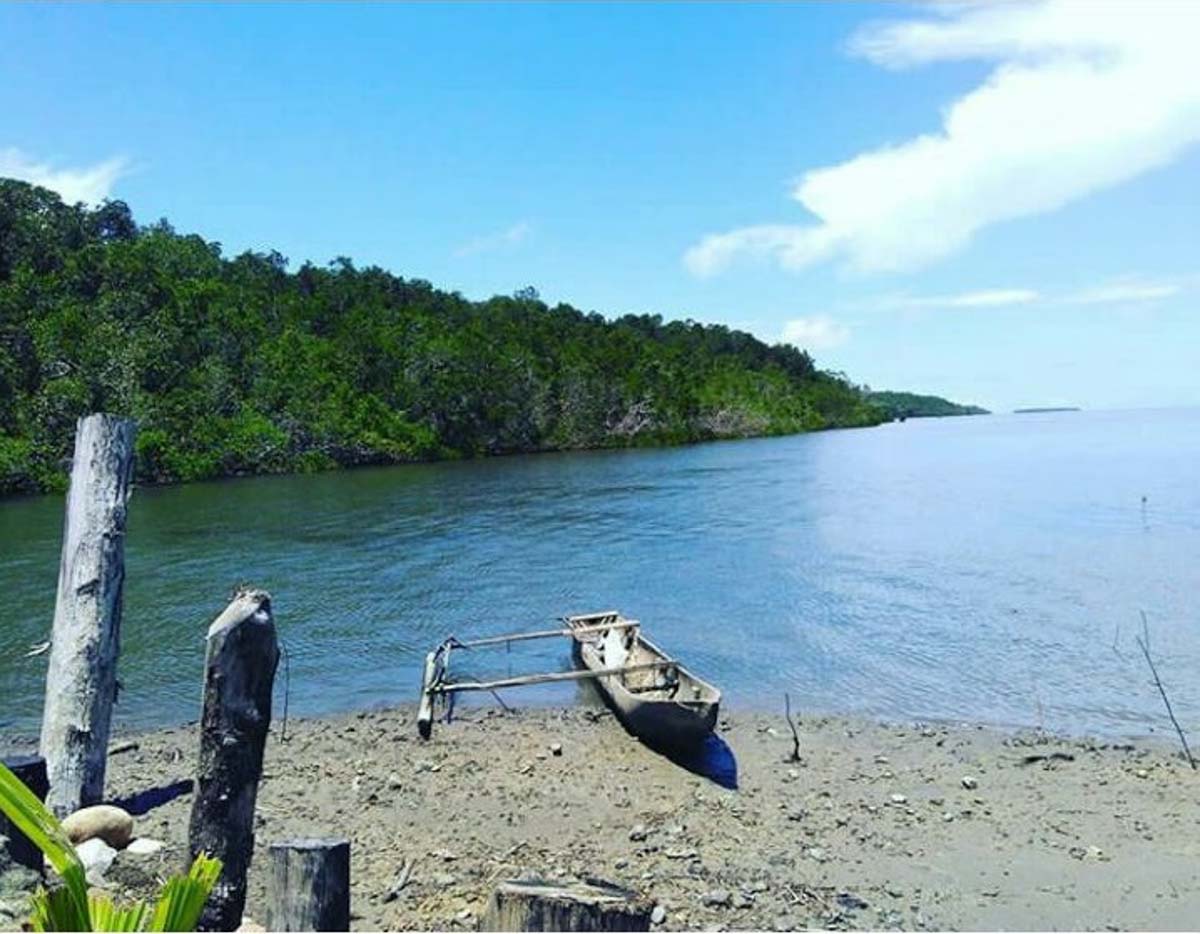 Salawati Island / @ical_lacii
5. Trekking on Karang Island
Located in the Wayag archipelago, Karang Island is popular among all hikers for its challenging trekking route. The cliff here sometimes has a nearly vertical slope and will definitely give you an adrenaline rush. The trek to the summit is totally worth the effort for the 360-degree view of the Wayag archipelago that is simply spellbinding. The view of the green islands with blue water separating them is relaxing and pleasing to the eye.
6. Photograph Bruijn Red-Headed Turkeys in Waitanta
Waitanta is a paradise for all birdwatchers and home to the rare and endangered Bruijn Red-Headed Turkeys. This is your chance to witness thousands of birds in their natural habitats. Even if you're not a bird lover, this place will offer you some beautiful natural scenes that instil peace in mind. The chance to watch an endangered species up-close draws thousands of bird enthusiasts here every year.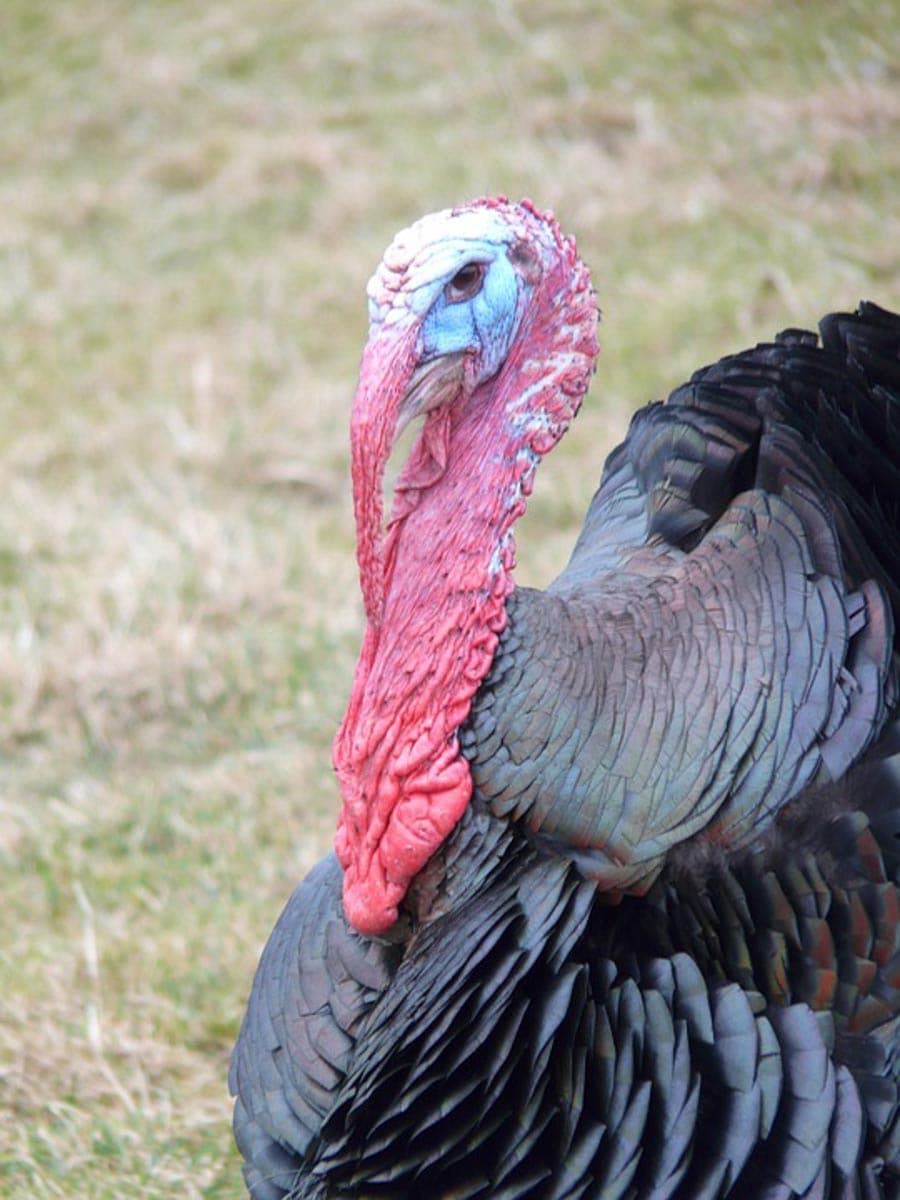 Red Headed Turkey / CC.0 / Hans
7. See Cave Paintings at Tomolo Cave
Located on the Misool Island, Tomolo Cave is also called the Tengkorak Cave and is a favourite spot for caving and sightseeing.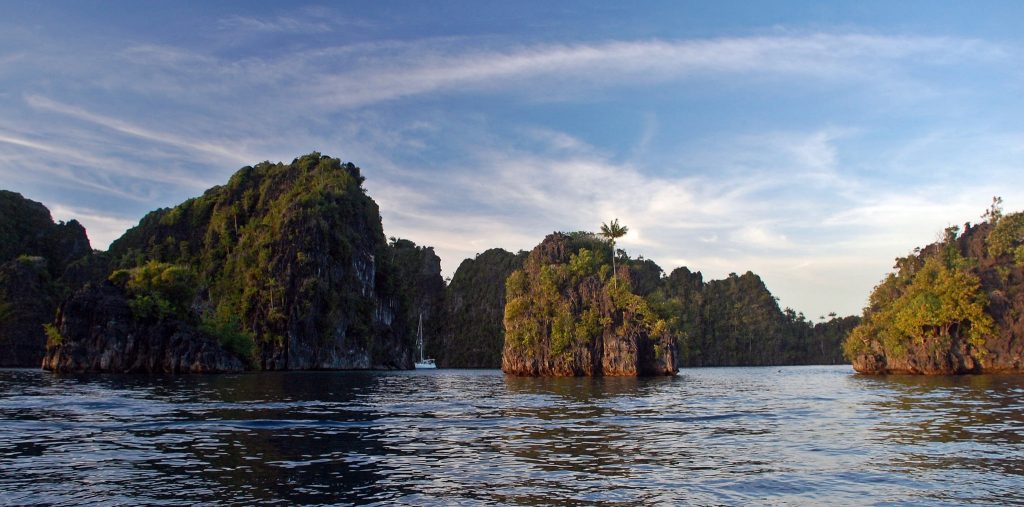 Misool Island / CC by 2.0 / Behan
You can reach the cave from a boat, and the calm water here will make it a serene and mystical site. You can find supposedly prehistoric paintings on the cave walls and get intrigued by them. There are more caves nearby which are said to be used as bunkers by Dutch and Japanese during World War 2. You can also see traditional war dance by tribes on the island.
There's so much that Raja Ampat has to offer that you'll find your vacations extremely short to explore this paradise. This destination is sparsely populated and remains in its pristine state due to low human interference. This makes it the perfect vacationing spot away from civilisation in the arms of nature.
[tabs]
[tab title="Best Time to Visit" icon="entypo-book"]The best time to visit is between October and April which is a dry season here.[/tab]
[tab title="Where to Stay" icon="entypo-book"] 2 good options for places to stay in Raja Ampat are Hamu Eco Resort Raja Ampat or Waiwo Dive Resort.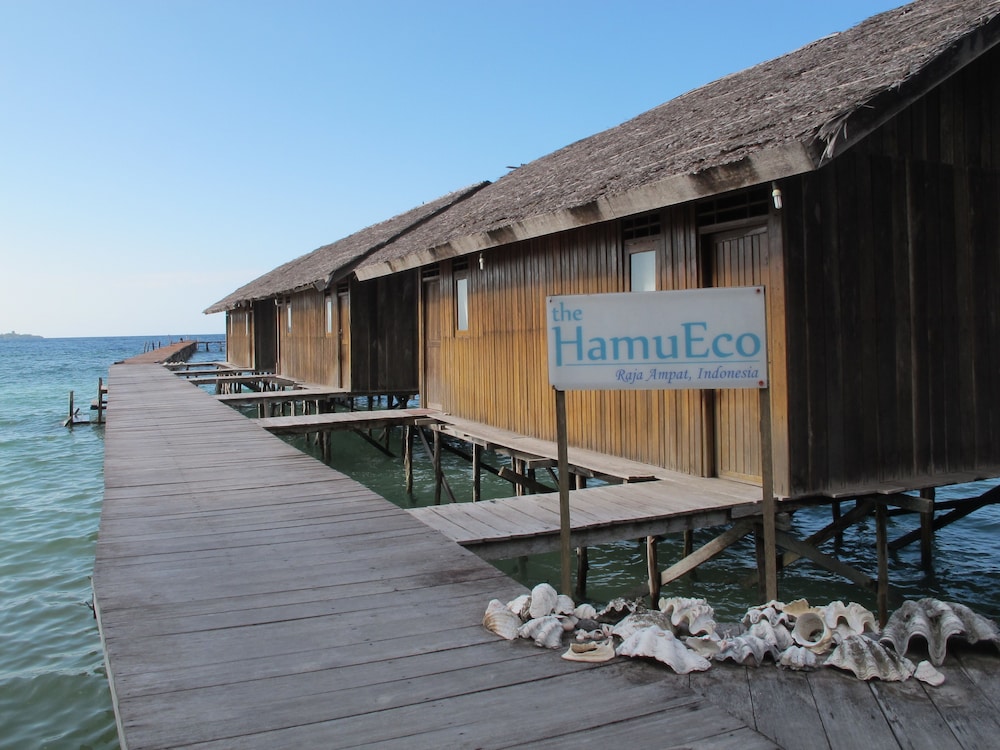 [/tab]
[tab title="Getting There" icon="entypo-book"]You can take a flight to Sorong from Jakarta, Makassar to Sorong or Manado to Sorong and from there you can take a ferry to reach Waisai.[/tab]
[/tabs]