By Su Fern Teo, on April 10, 2017
What to Buy in South Korea – Shopping List
It's been almost two decades since the term was coined, but here we are still caught in the cresting currents of the Korean Wave. Thanks to the success that K-culture has enjoyed, South Korea is now a popular travel destination. Most notably, the South Korea shopping experience has also been touted to be one of the best.
Shopaholic or not, this guide will help you plan your next visit to South Korea by ensuring you get the most out of your K-shopping trip. Here are some things you should definitely consider buying while holidaying in South Korea.
What to Buy in South Korea

K-Beauty Products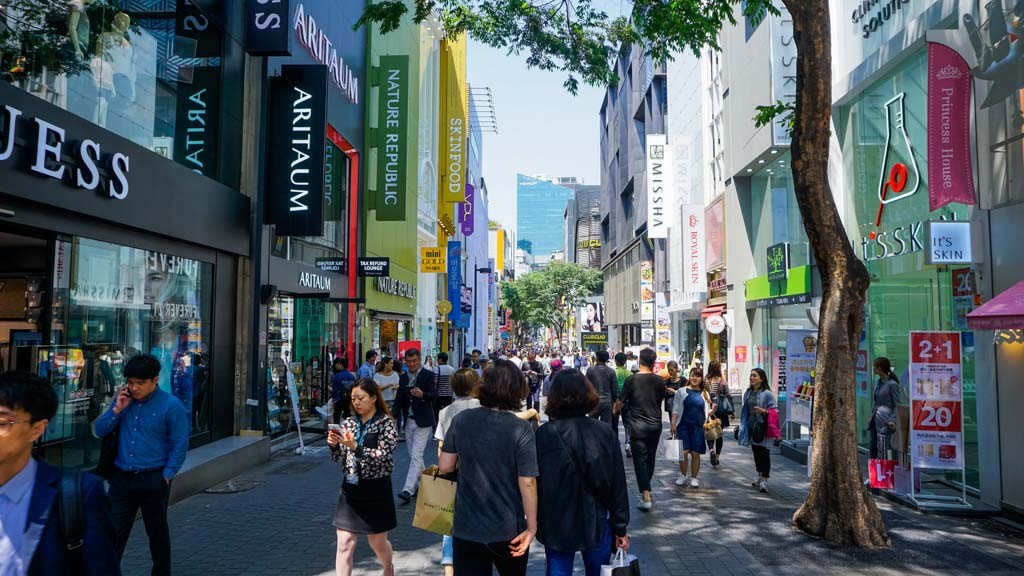 CC 2.0 / Seyong Back
A trip to South Korea is a good chance to stock up on certain beauty products because you can get certain products at better prices than the current retail prices in Singapore. Local skincare and make-up brands that are cheaper in Korea include: Laneige, The Face Shop and Skin Food.
Here are some highly raved about products that you should look out for:
The Faceshop's Real Nature sheet masks
They're inexpensive, and they come in a great variety of ingredients, making them suitable for almost any skin type.
Laneige's BB Cushion
Has UV protection and gives long lasting coverage.
Laneige's Two Tone Lip Bar
The very same lip bar that Kang Mo-yeon wore in Descendants of the Sun! Here's hoping you'll find your own personal Yoo Si-jin after this purchase 😉
You should also set aside some cash for Skin Food's Salmon Brightening Eye Serum, which is well received on many beauty sites, and retails for a lot lower in South Korea than in Singapore.
Best place to Buy Korean Beauty Products
The best place to do your K-beauty shopping is at Myeongdeong, because there's an abundance of beauty stores lining the streets (just check out the picture above!). Myeongdong is only 5 minutes away if you stay at the Tmark Grand Hotel.
Shopping for Clothes in South Korea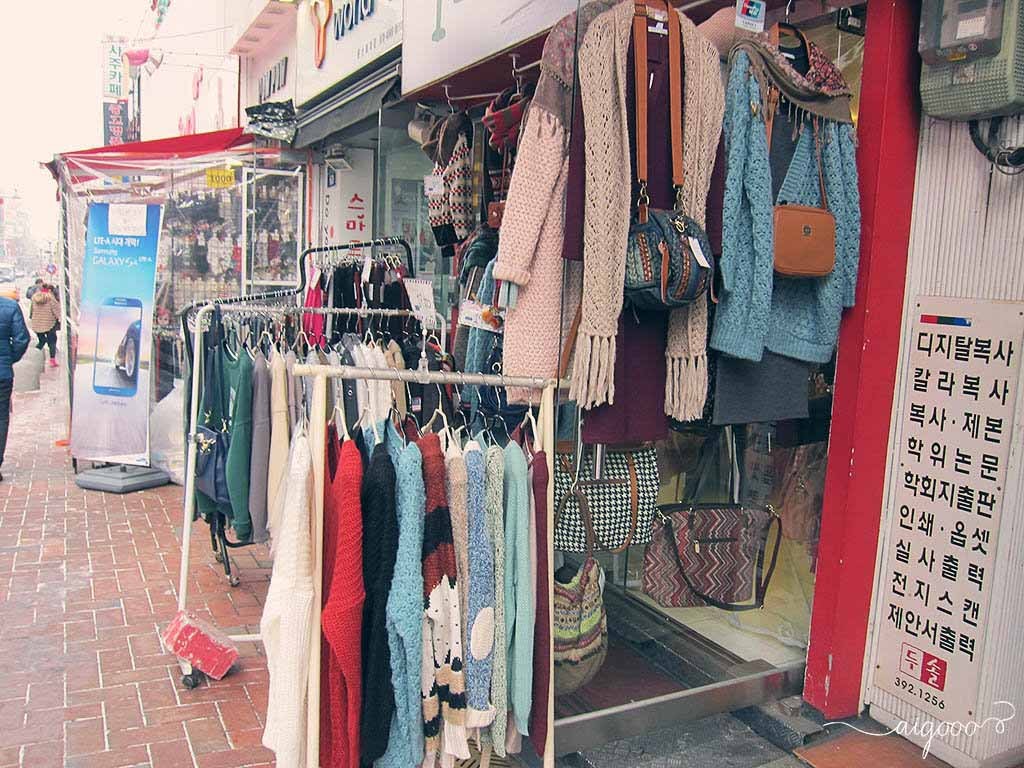 CC 2.0 / .angels.
If you're a fan of the feminine styles of your beloved K-drama actresses, definitely stop by Ewha Woman's University Fashion Street in Edae. It's a great place to find lots of college-budget friendly clothes and accessories.
Men, don't despair-the fashion street has a decent selection of clothes for you too, although they're predominantly in the styles of preppy, layered sweaters and vests, and street wear.
Shopping for Korean Utensils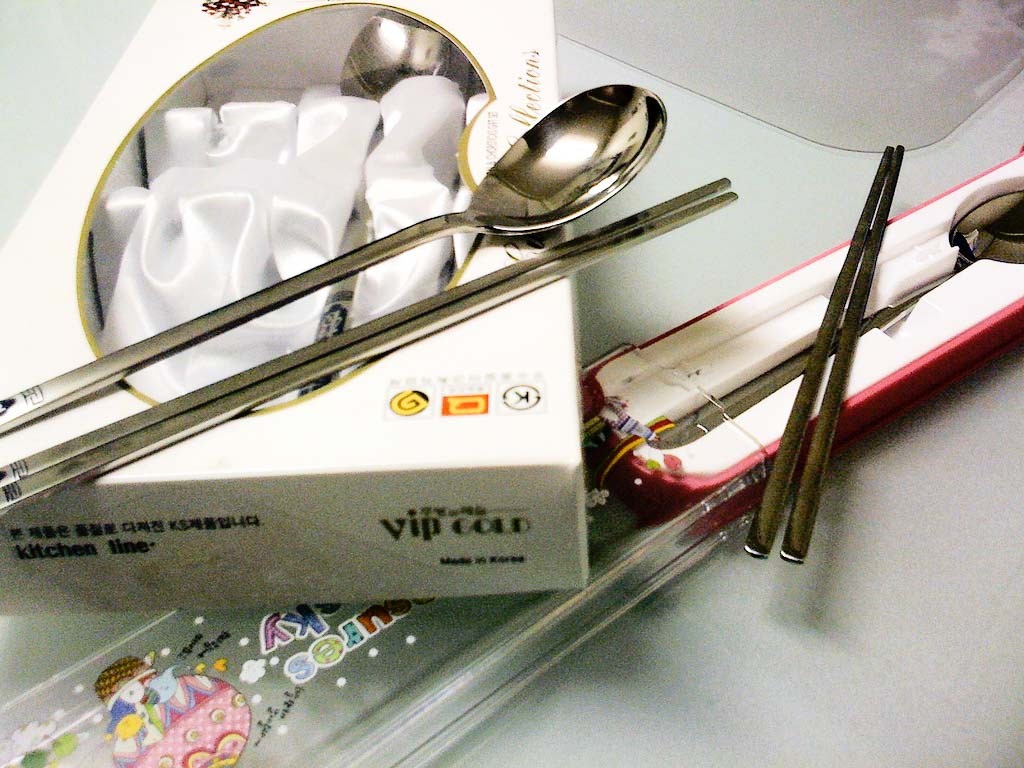 CC 2.0 / anokarina
One way to bring memories of your time in South Korea back home with you is to grab a few sets of the characteristic Korean slim, stainless steel spoons and flat chopsticks before you leave for home. These silverware items also make good practical gifts for your friends and loved ones.
You can try Namdaemun and Dongdaemun markets, where there are lots of Korean shops selling traditional souvenirs. If hitting up these two markets is your priority, Hotel Aventree Jongno is in the vicinity of both.
Buy Soju and Makgeolli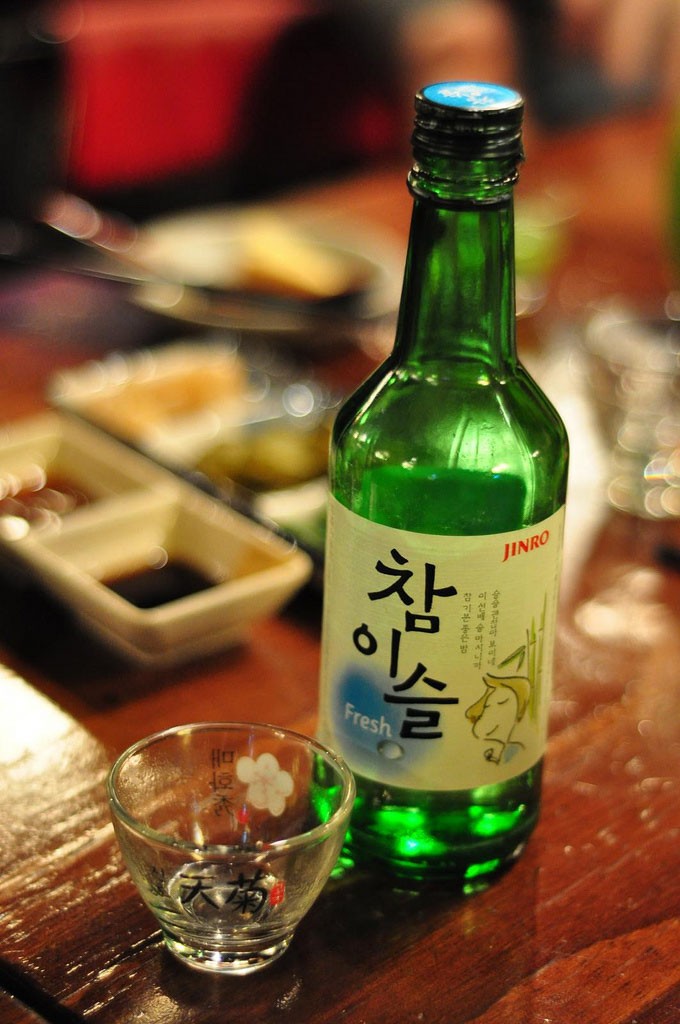 CC 2.0 / Graham Hills
As the saying goes, when in Rome, do as the Romans do. Well, when in South Korea, drink as the Koreans drink! Soju and Makgeolli are popular traditioanl alcoholic drinks in South Korea. Thirsty for an authentic taste of South Korea? Hit up the local bars on one of your nights. Alternatively, for a relaxing night in the hotel, you can get the fruit-flavoured varieties off the shelves at most supermarkets.
Korean Snacks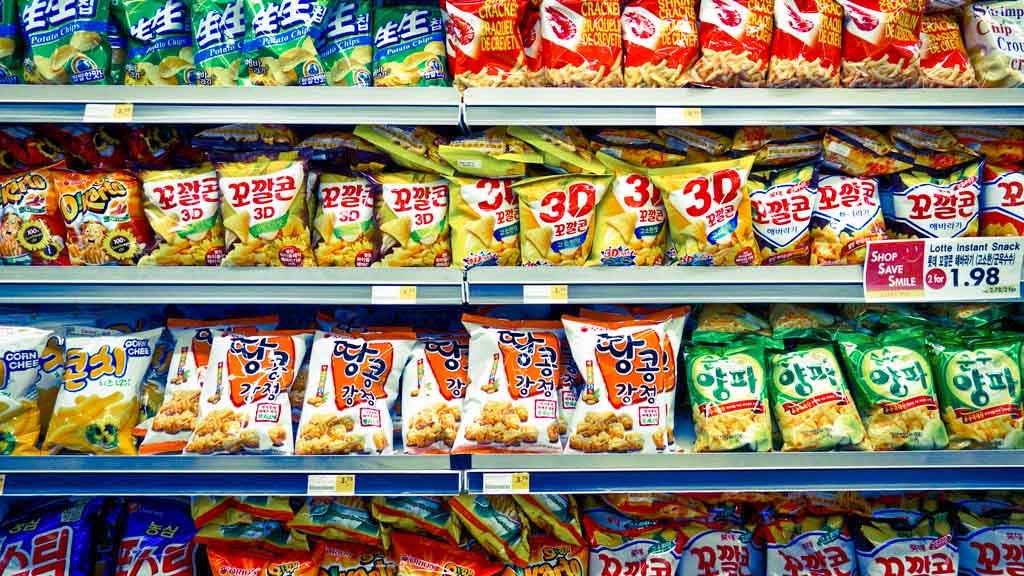 CC 2.0 / Benson Kua
When it comes to Korean snacks, think along the lines of MarketO confectioneries, Honey Butter chips and nuts, unique Pepero flavours. If sweet treats are not your thing, there's also savoury packaged food to bring back home: Kimchi, Ramyeon, dried seaweed, gochu-jang- these make great souvenirs for just about anyone, too!
To score better bargains shopping for these South Korean goodies, LOTTE Mart is your best bet. The Royal Hotel Seoul is a stone's throw away from the flagship LOTTE Department Store.
Cute Socks
CC 2.0 / Chelsea Marie Hicks
No matter where you go in South Korea, you'll find an amazing diversity of affordable sock designs on sale for super low prices at a random Korean shop along the street.
You may pass by a stall here and there, but it won't be long before you start to feel like you might actually need a pair or two. Both affordable and aesthetically pleasing, these socks also make great gifts for large groups of friends back home.
K-pop and K-drama Merchandise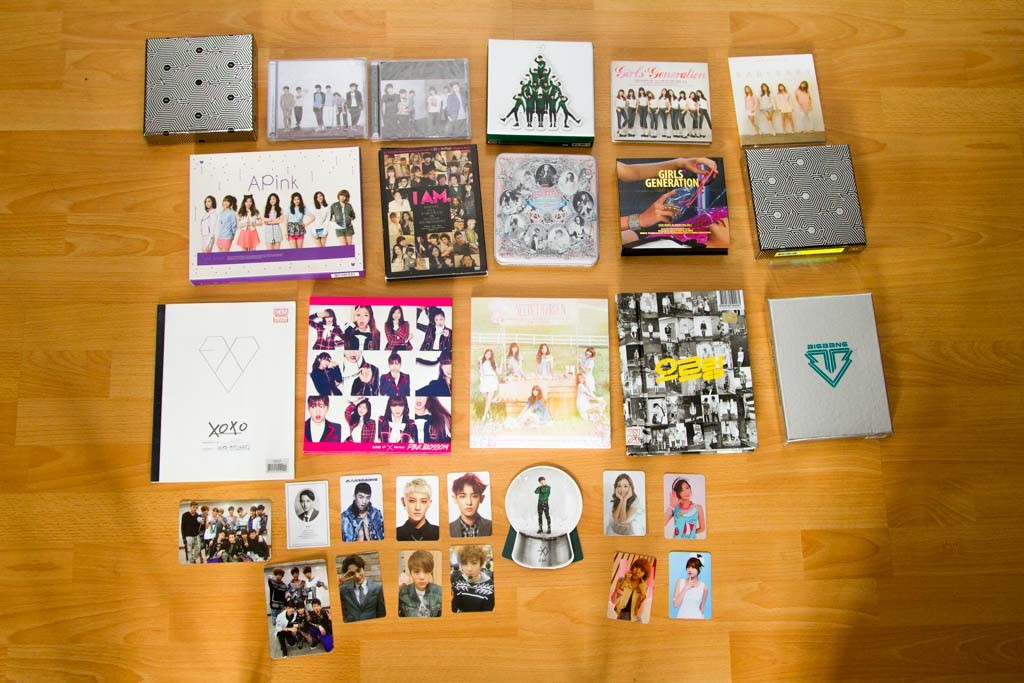 CC 2.0 / neilpphoto
Can't get enough of your favourite K-drama and/or K-pop hotties? South Korea is the mecca of K-pop and K-drama merchandise. Key chains, posters, stickers… you name it, they have it. Try Myeongdong train station's underground shopping centre- it houses quite a few shops that sell K-pop merch.
Is the shopaholic in you rearing to go? South Korea beckons-go forth and shop till you drop!
[tabs]
[tab title="Best Time to Visit South Korea" icon="entypo-sun"]
Best time to visit South Korea
South Korea experiences the four seasons, and spring (April to June) is one of the better times to visit because the cherry blossoms will be in bloom and the skies are generally clear. Autumn (September to November) is not a bad time to take a trip down either, although the temperatures are slightly lower.[/tab]
[tab title="Where to Stay" icon="entypo-suitcase"]
[button style='blue' url='https://www.expedia.com.sg/Destinations-In-South-Korea.d94.Hotel-Destinations' icon='entypo-suitcase' fullwidth='true'] Find Hotels in South Korea[/button][/tab]
[tab title="Getting There" icon="entypo-flight"]
Flight time from Singapore to Seoul takes approximately 6-9 hours, depending the number of stopovers. Check out the latest flight prices here. [/tab]
[tab title="Visa" icon="entypo-book"]
Visa Requirements
Singapore nationals visiting South Korea for a period of up to 90 days do not require a visa. [/tab]
[/tabs]
Feature Image via CC 2.0 by Kaizer Rangwala