By Rebecca Wurd, on May 2, 2017
Eurasian girl in Portugal: Top 10 Highlights of My Lisbon Trip
My solo trip to Europe kicked off in Lisbon, Portugal. It's an underrated destination in Europe, like a little sister to Spain. I'm a fan of exploring these secondary less-familiar destinations —  there's room to be surprised, there's room to breathe (less tourists), there's plenty of room to be a curious traveller.
The other reason I picked Portugal was to explore a little of my roots. I am of Eurasian Portuguese descent, but fairly disconnected from the actual Portuguese culture so I thought it would be interesting.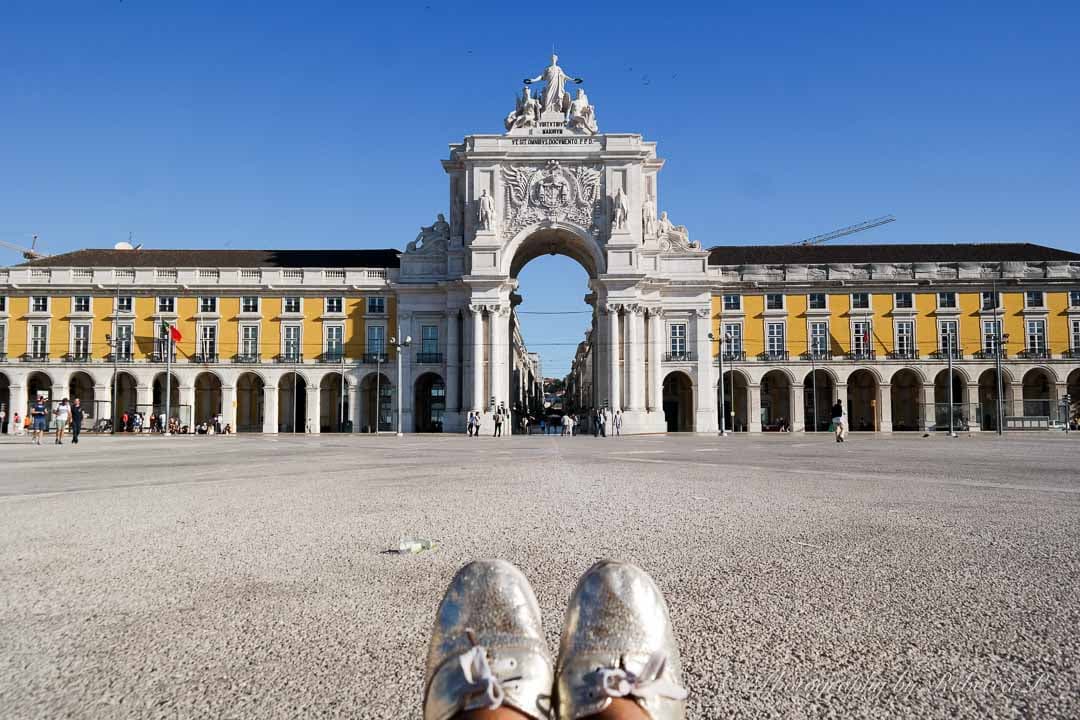 And it was. I covered 4 countries on this trip but Portugal stands out as the best part of the trip. Perhaps that's because in Singapore we don't hear as much about Portugal, compared to the Parises and Romes and Madrids. I like travelling with a fairly blank slate so every experience can really take hold, and Portugal did not disappoint. Each day was more interesting than the last.
So if you're a little adventurer heading out that way, here are 10 things in Lisbon that meant something to me that you might want to put on your radar.
Things to do in Lisbon – My Top 10 Highlights

1) Rua Augusta and Praça do Comércio
After dropping off my bags, I popped out to find a drink and a snack. My casual walk placed me on the important Rua Augusta, a long tiled street leading down to the triumphal Rua Augusta Arch. Ooo pretty! Along the Rua Augusta are lots of little restaurants and plenty of temptation to go shopping in Zara and Bershka.
Walking through the Arch, I emerge on Praça do Comércio. It's a beautiful open square facing the Tagus River.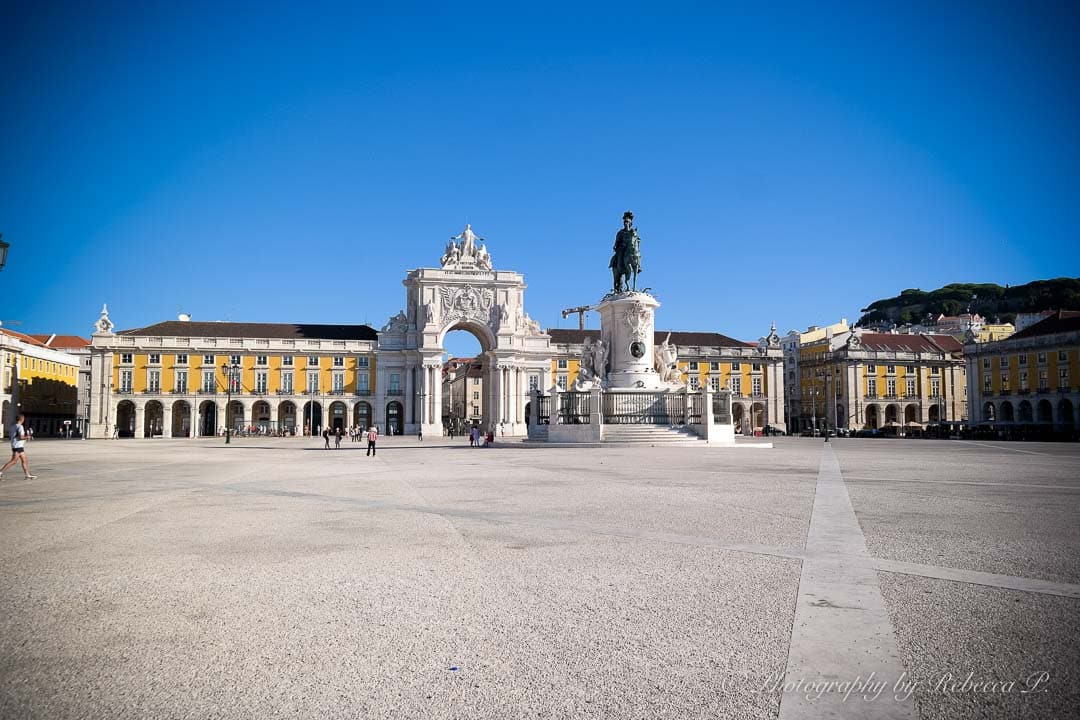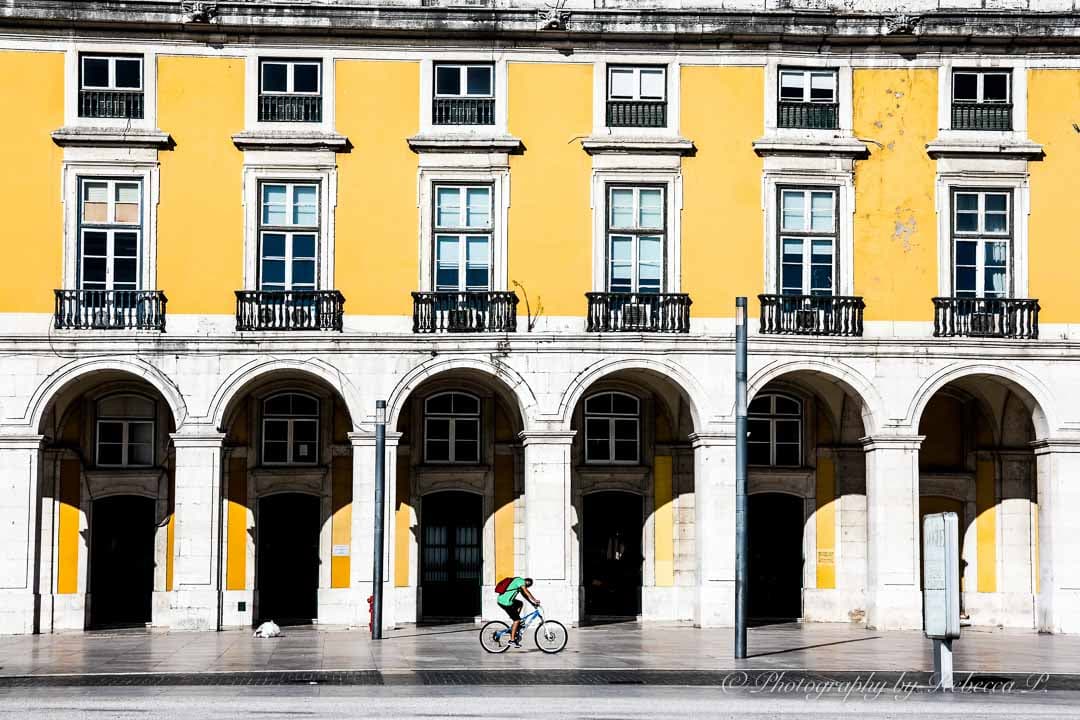 With the wind making a mess of my hair and the sun making it clear sunglasses are required for survival, I do a 360 on the square and take in colourful buildings, sculpted monuments, signs of the Age of Exploration and alfresco restaurants. Sightseeing by accident? I'm already very happy to be in Lisbon.
Bonus tip, Praca de Commercio is a great place to enjoy a meal in an alfresco restaurant and people watch 🙂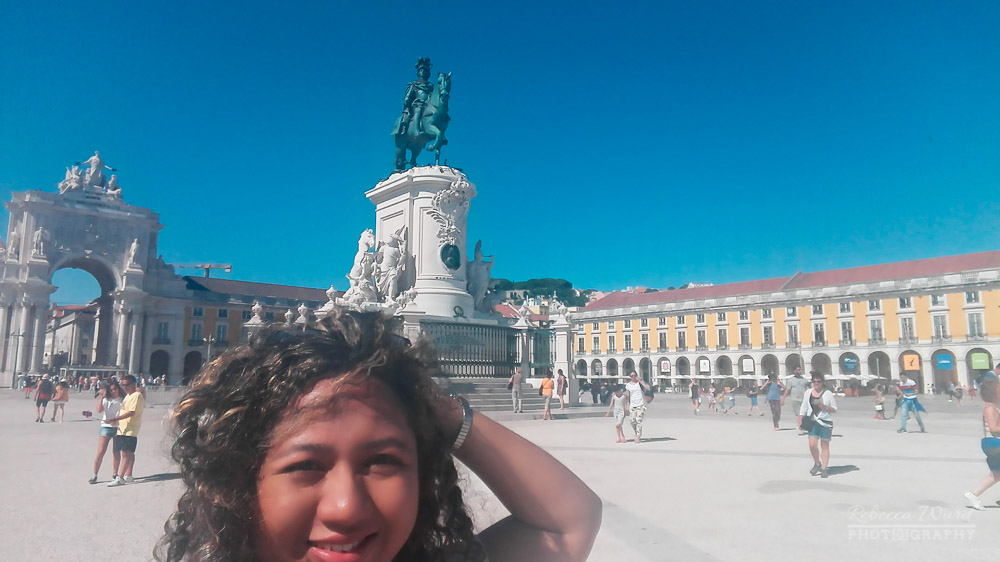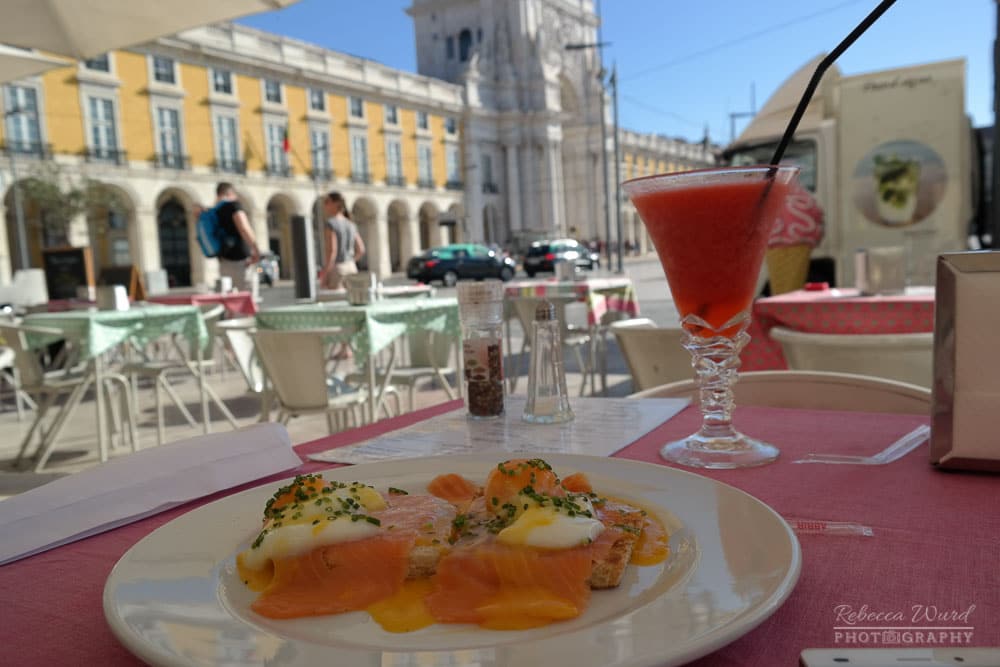 2) Living Lounge Hostel
To manage my Eurotrip budget I booked a mix of hotels and hostels. Living Lounge Hostel was a great choice. I booked a private room which was an amazing money-saving option as it offered me everything I needed, including privacy, at a fraction of a hotel price. The room was pretty spacious, toilet was clean, and you have the option of being as social as you want.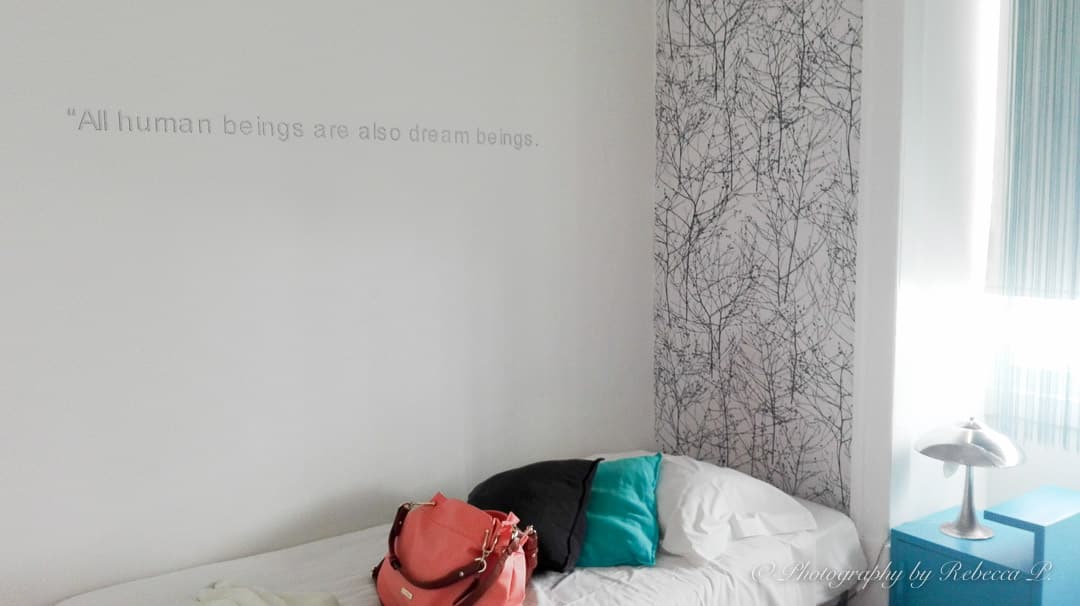 Lisbon's attractions blew me away so I'd be out all day and too tired to socialize by the time I got back, but Living Lounge Hostel has some nice well-designed communal spaces, including a cool old school barber's chair. I did see people actively getting together. I only popped down one evening, and the 'bartender' made me a totally delicious local specialty, a cocktail made with almond liqueur. He was lovely and made me feel very welcome, helping me make friends in a matter of minutes.
The hostel is located a few steps from Baixa-Chiado metro stop, making it super convenient to get anywhere. It's also just two streets from Rua Augusta, walking distance to Rossio Square and Santa Justa Elevator.

3) Daytrip to Sintra
3 and 4 are tied for my favourites in Lisbon!
Sintra is a popular day trip from Lisbon. This was the only must-do on my Lisbon itinerary so I did it first. It was wonderful! There are palaces and castles and manicured gardens to explore. I'd even recommend 2 days for Sintra. But I had one, so I only visited Pena Palace and Quinta de Regaleira.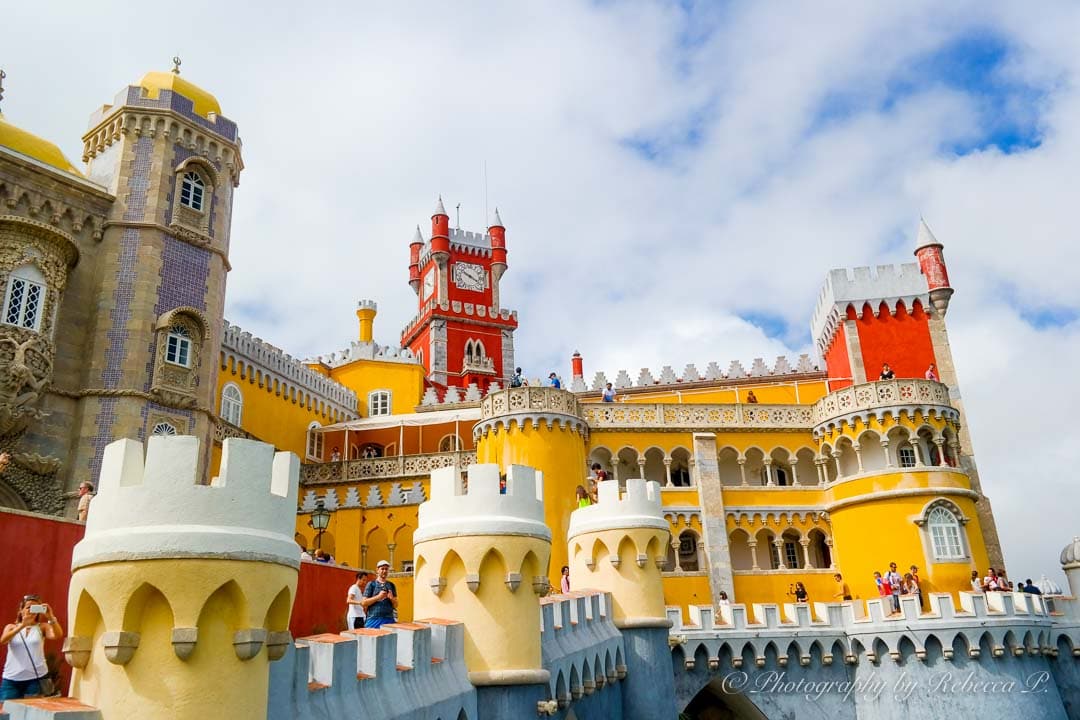 Pena Palace is a 19th Century palace in bright pink and yellow, making it famous for being a real life castle with a fairytale appeal. The facade is just darling. I squeezed along the narrow passageways of the castle's edge, looking out at forested parklands, and a wide view over Sintra including the Moorish castle.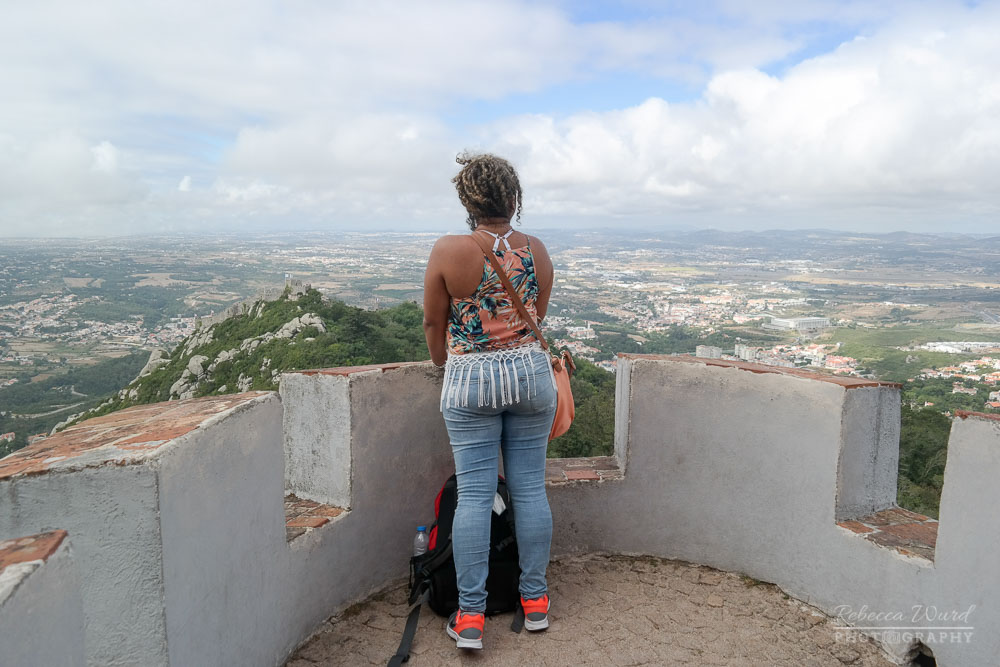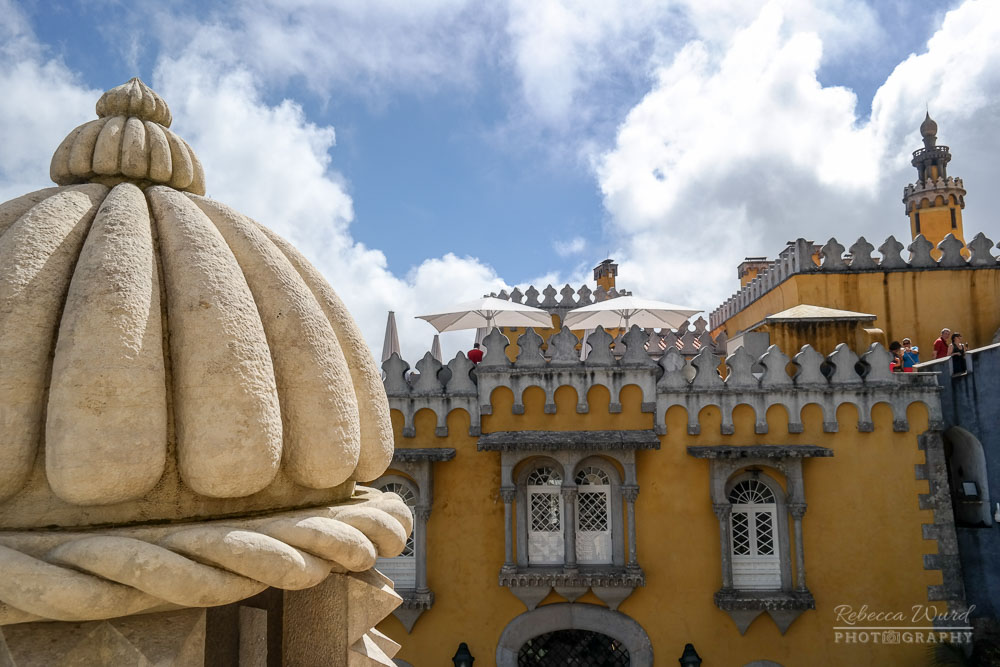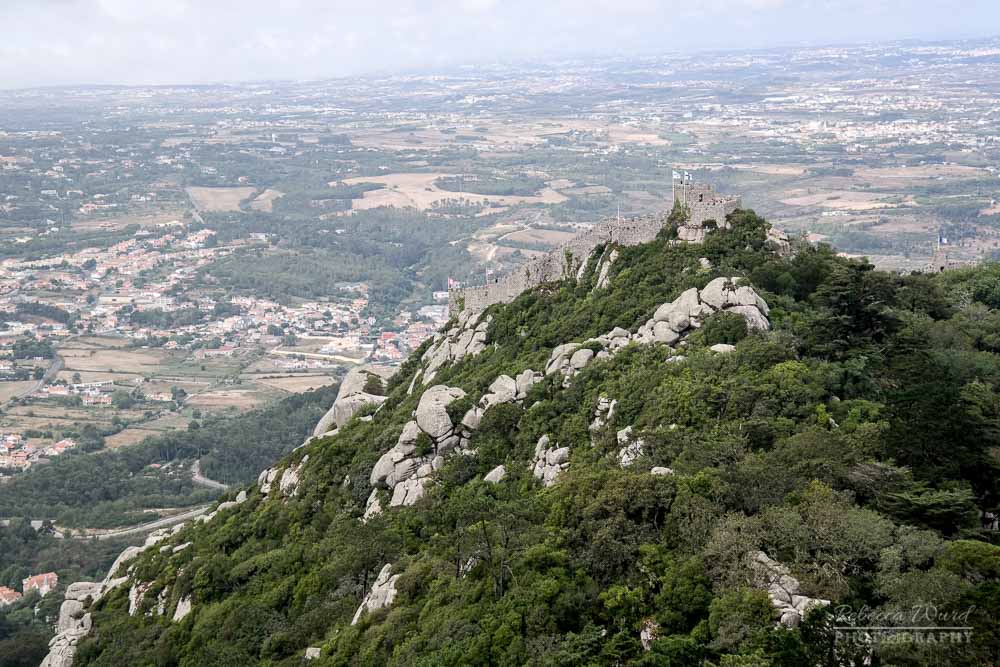 Quinta de Regaleira had my imagination at full speed. I stumbled upon a waterfall pelting down onto green mossy waters. It looked like a pond made of green tea haha. What's cool is you can hop carefully across the rocks and go under the waterfall into the cool caves.  Lucky I had my torchlight, so I went deeper in the caves and followed the signs to the "Initiation Well".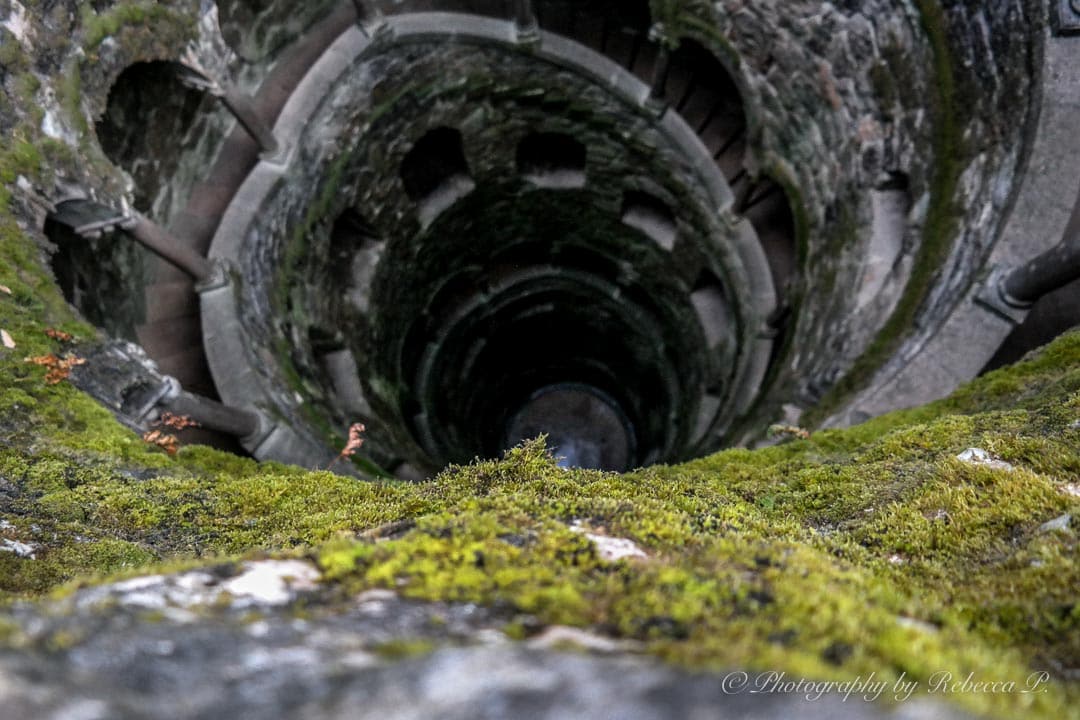 Oooooo. This was ridiculously cool. So creepy, so mystical, so intriguing. Climbing the winding staircase, I imagined druids of an ancient cult standing with hoods pulled over their faces, climbing the stairs in an organized line, their candles setting an eerie glow through the windows, chanting in deep unison as water dripped down to initiate new members at the bottom of the dark well. None of this is based on fact, just my imagination running wild  :p
I wished I had more time at Quinta de Regaleira.
I got lost on my way back to the train station and stumbled on other cool stuff glowing in the dark. No medieval monsters I promise, but it did feel a little surreal.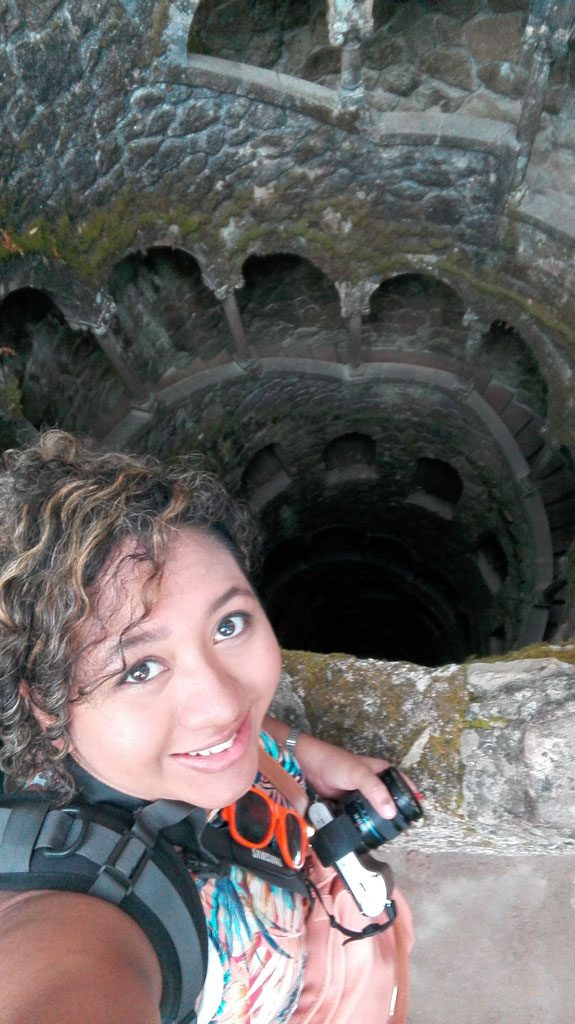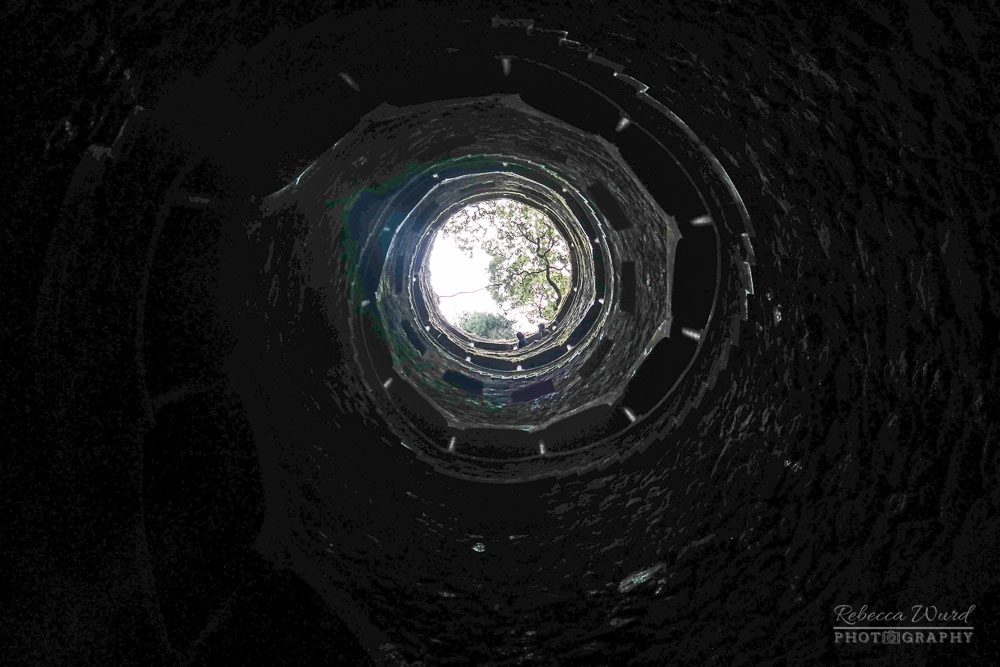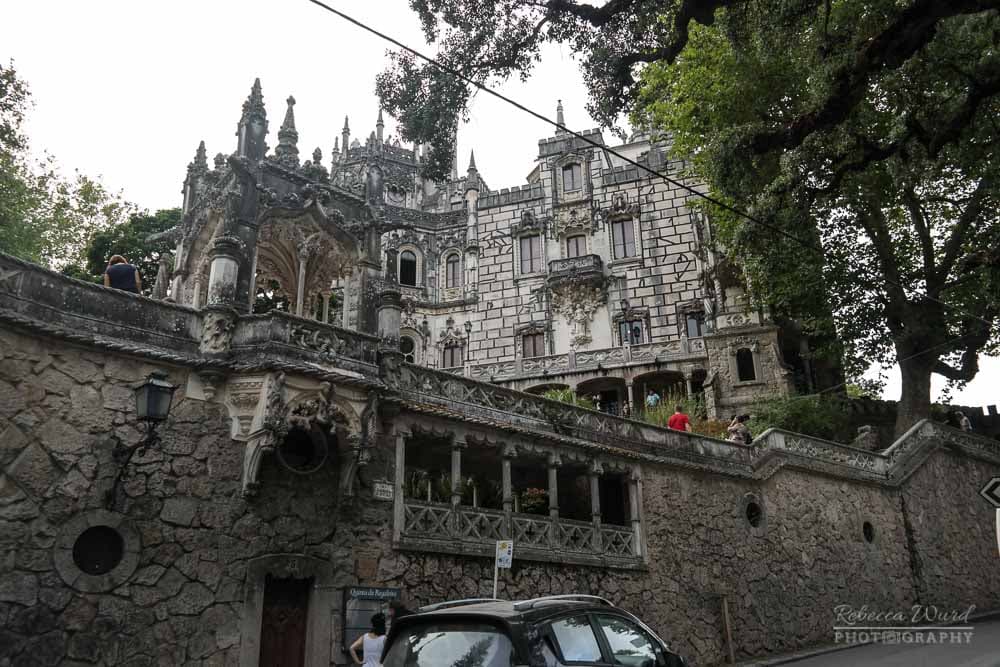 4) Jeronimos Monastery
I knew almost nothing besides the fact that Jeronimos Monastery is quite historic and one of the most popular attractions in Lisbon. I made my way to Belem for a visit. I was blown away when I entered.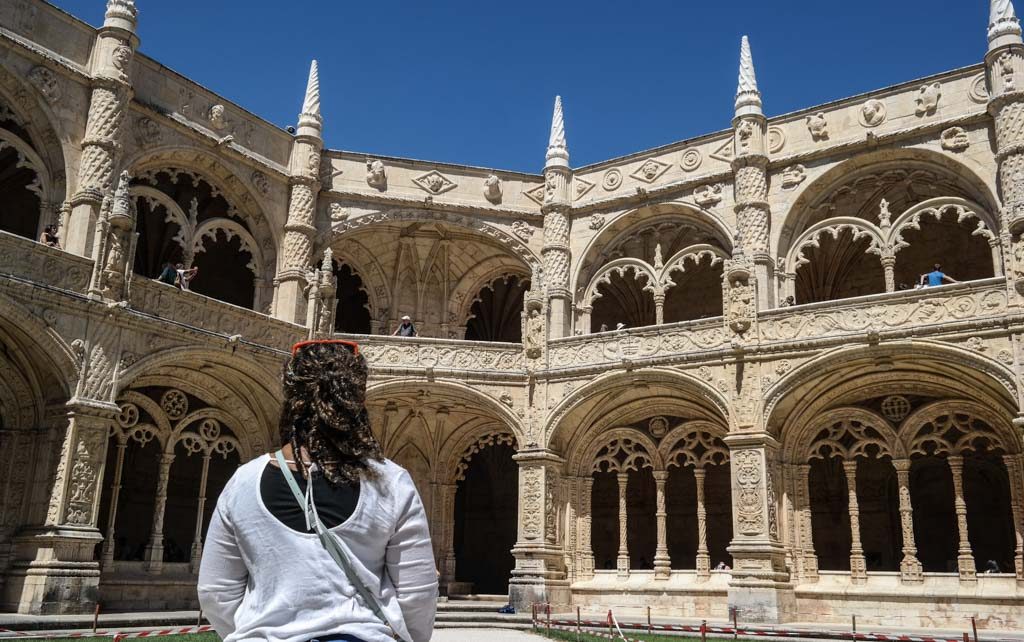 It has extremely ornate structures, every column carved with mind-blowing details. I was equally fascinated when I stepped back to admire the overall facade, and when I squinted to analyze the most detailed carving. The architecture is typical of the Portuguese late-gothic style and has Renaissance influences. The austere Hieronymite monks once worshipped here and prayed for the safety of Lisbon's explorers.
The cloister was fascinating with side porticos, a church and statues of great significance. Two of Portugal's greatest architects worked on these structures.
The crucifix on the upper floor created quite a dramatic feel and I could imagine the monks praying with deep reverence in this site with so much spiritual ambience.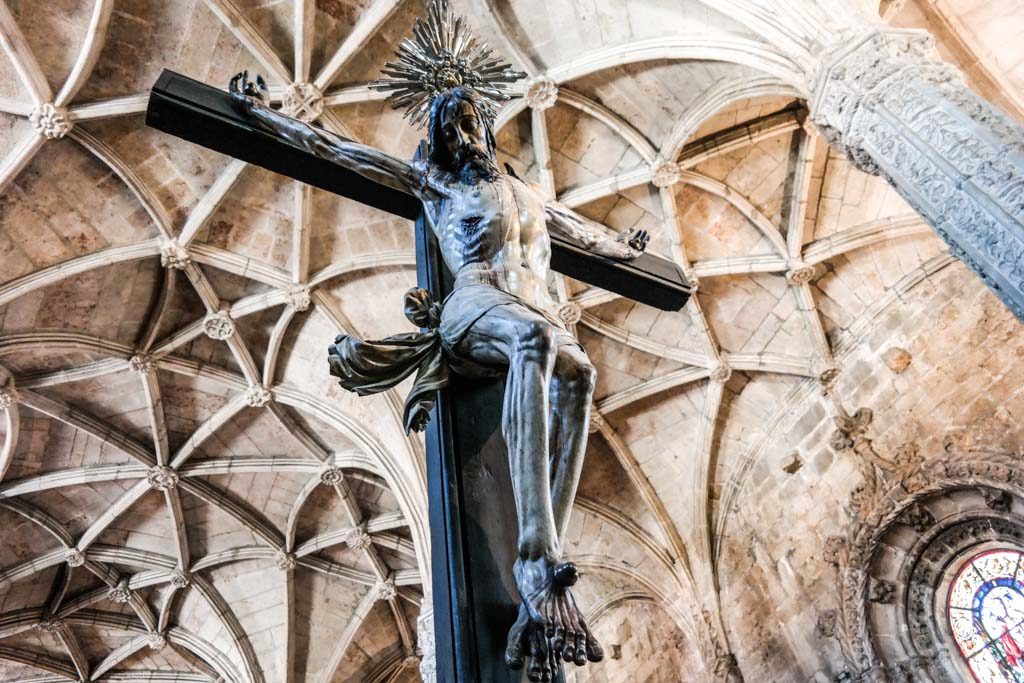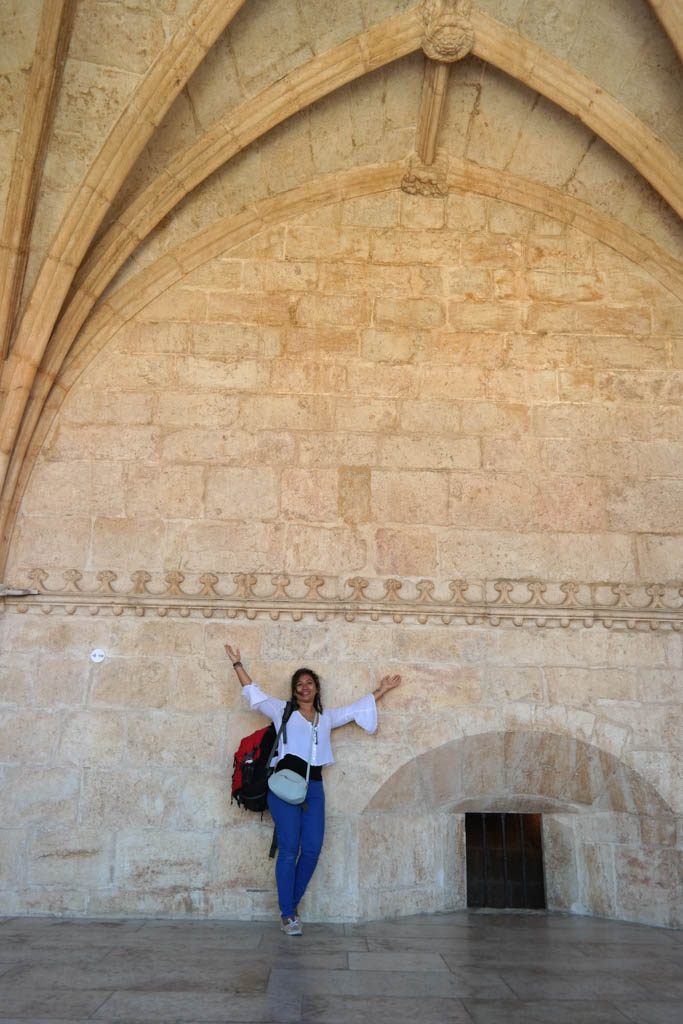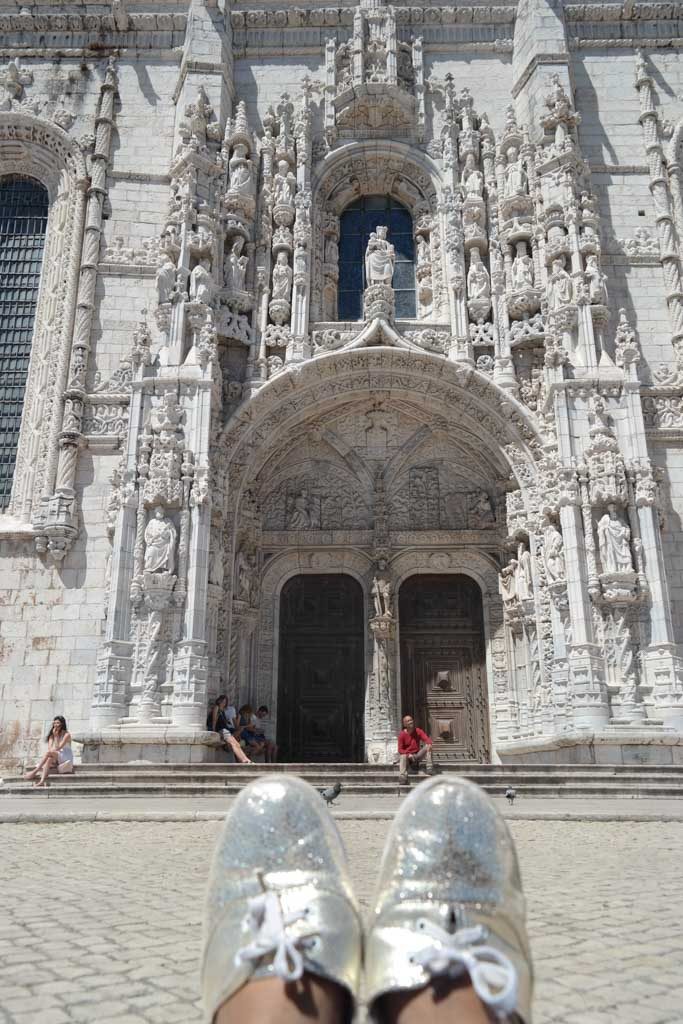 5) Tram 28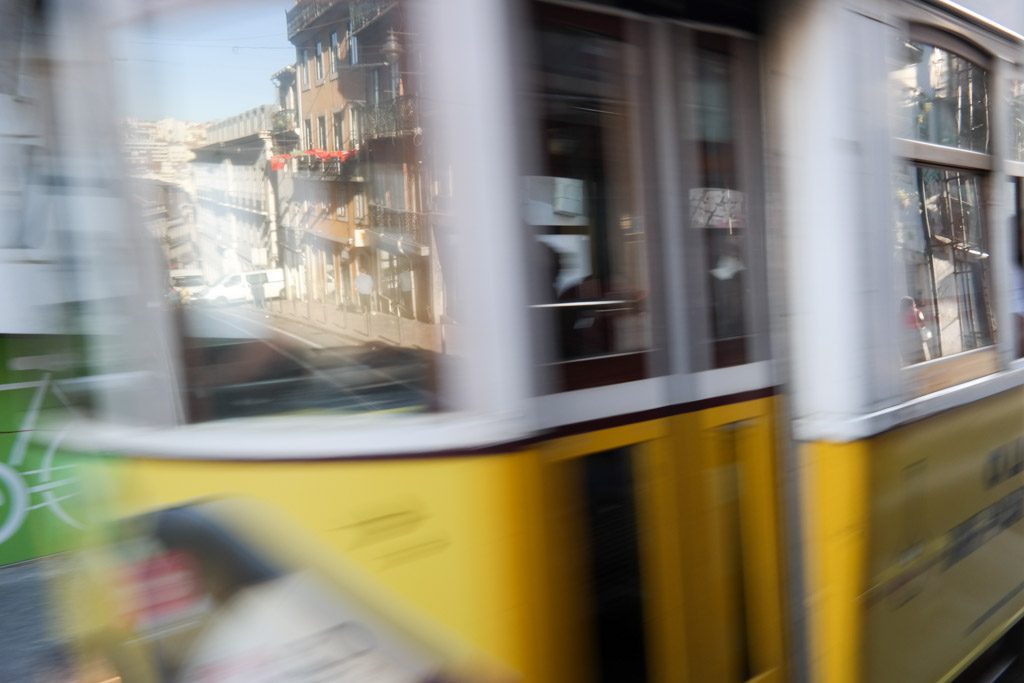 The yellow tram has come to be an icon of Lisbon. It winds up and down the narrow streets of Lisbon, giving you a view of traditional streets that cars cannot traverse. I woke up early and got on the first tram. It was over pretty quick and I found it hard to know where to stop. But it was a good scenic ride. I rode the Tram 28 the reverse way and got off at to see the Sao Jorge Castle.
I recommend going early as Tram 28 gets really really packed and is known to attract pickpockets. I didn't face that problem as my tram (the first of the day) was pretty empty.

6) Travesseiros de Sintra "Puff Pillows"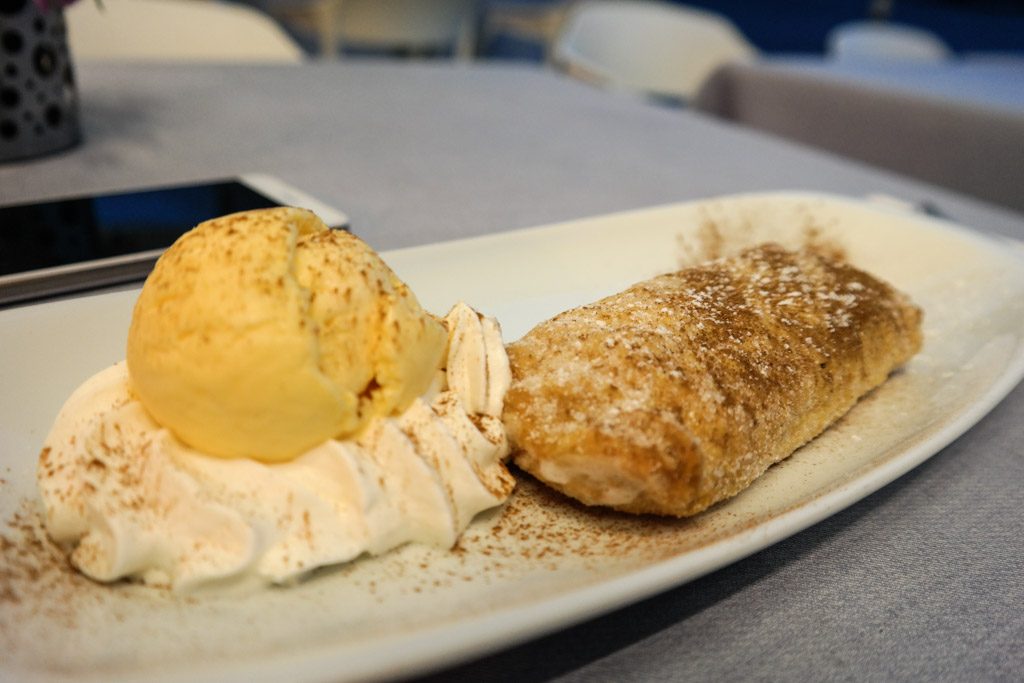 These Portuguese almond puffs are a delicacy found in Sintra. It's a rectangular pastry filled with delicious almond and egg cream. Yum!
I stopped at a nice restaurant on my way out of Quinta de Regaleira for a little snack before the journey back to Lisbon. I ordered one of these Travesseiros and really enjoyed it. Delicious, perfect pastry, perfect filling. Quite subtle and hits all the right tastebuds. Very very satisfying.
I liked it more than the Pastel de Nata which Lisbon is famous for.

7) Pasteis de Belem / Pastel de Nata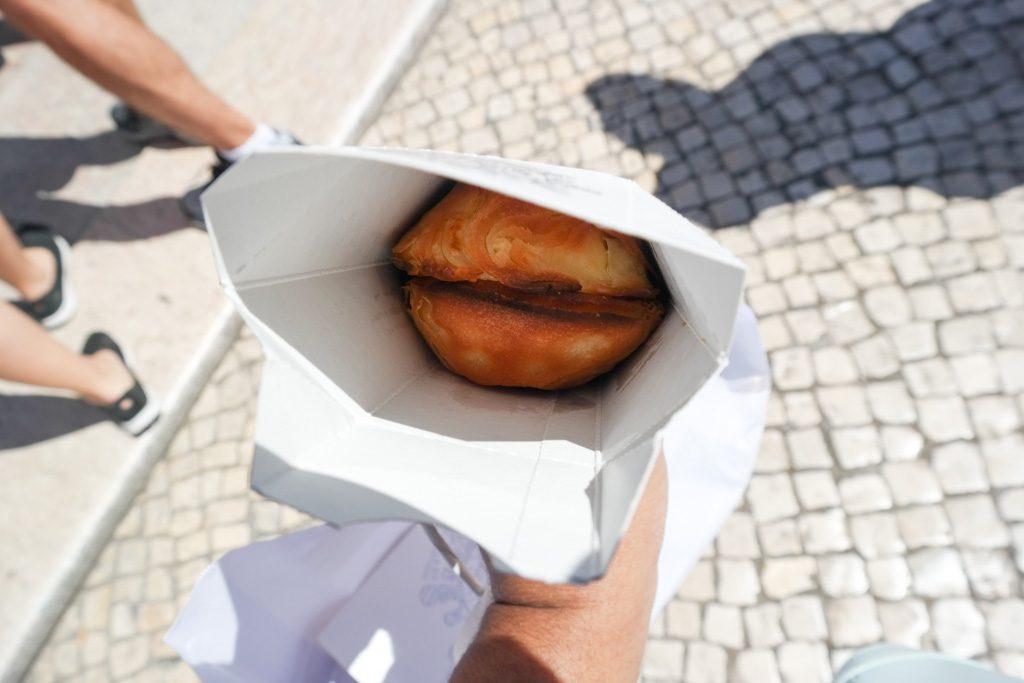 Pastel de Nata is the famous Portuguese egg tarts we love. I had a few in Lisbon and they were all pretty tasty custard tarts. But the famous one is Pasteis de Belem. I was lucky enough to savour the original egg tarts.
Pasteis de Belem is the original shop that started making these egg custard tarts way back in 1837, using an ancient recipe from the Jeronimos Monastery. They continue to make it by hand in the bakery every day. Which explains the long queues that form outside the bakery all day, every day. Apparently no other bakery has ever managed to equal the quality and taste of the Pasteis de Belem. The pastry is flakey, the custard is the right consistently — I can see why the hype!
I was very lucky as my Tuk Tuk driver was able to skip the queue and get me a box with 6 of these babies. Win! Delicious win!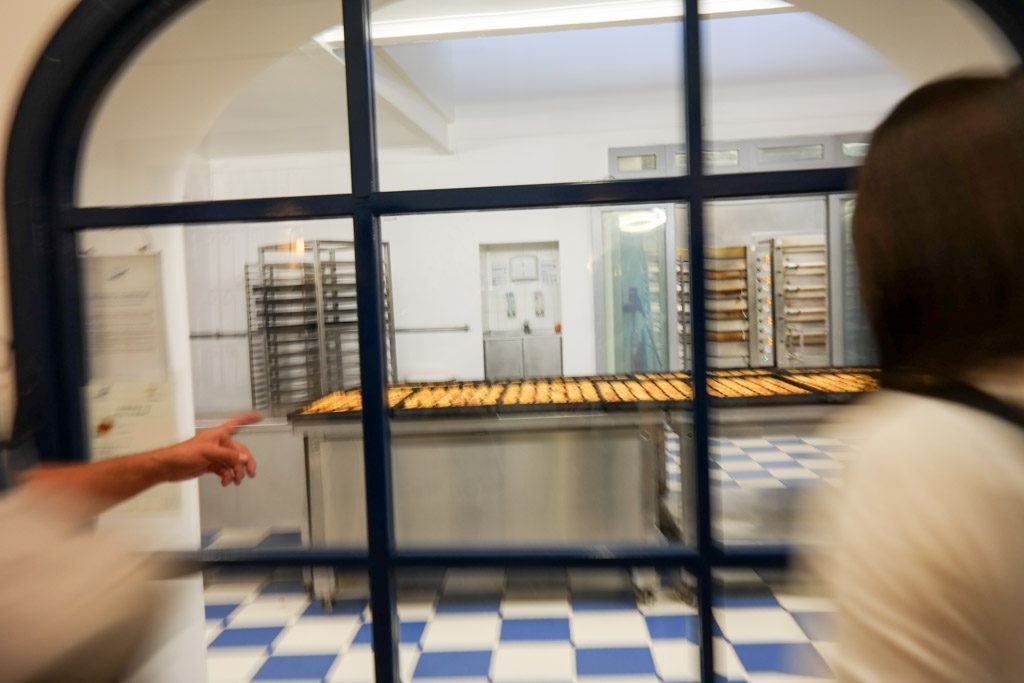 8) Fado
Fado is the local traditional music. Unfortunately I ran out of energy and couldn't make it for a night out to listen to Fado at a restaurant, but it is one of the popular things to do in Lisbon. The music is beautiful and haunting. I did hear some Fado from street performers and a music shop, and it is pretty emotive. I would love to experience if I'm lucky enough to return to Portugal.

9) Lisbon Cathedral
This one was a surprise. I wandered down to the Lisbon Cathedral on Sunday to say a little prayer and check out the church. I paid around EUR 2.50 to access the back part of the cathedral behind the altar. It turned out to be fascinating!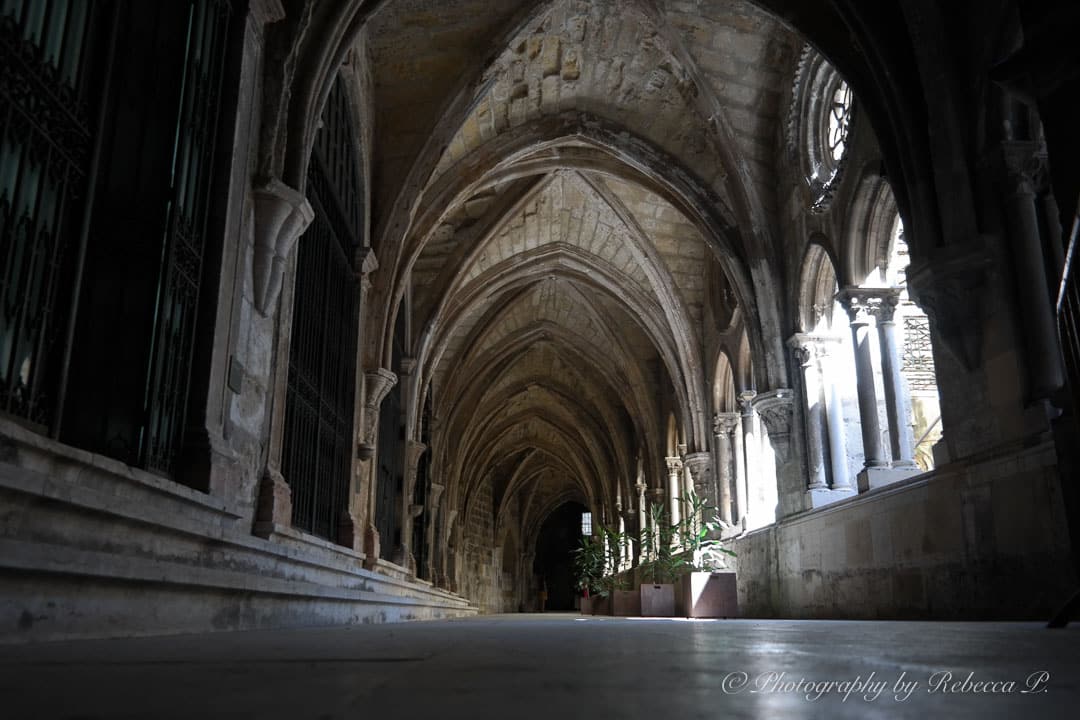 Our churches are all comparatively young in Singapore, but these churches have a lot of history dating far back. So I found tombs of Portuguese princesses, ornate marble altars, stained glass windows and other elaborate works of art that hint at a long history. That was enough to make my eyes go wide with curiosity, imagining scenes from the past… but then I entered the cloisters and I was just speechless.
I took my time to explore, transported to ancient times, imagining the silence of monks in this eerie cloister where even the entry of light seemed dramatic. On the far end are some broken remnants of old buildings, and in the middle an archaeological dig site. Fascinating.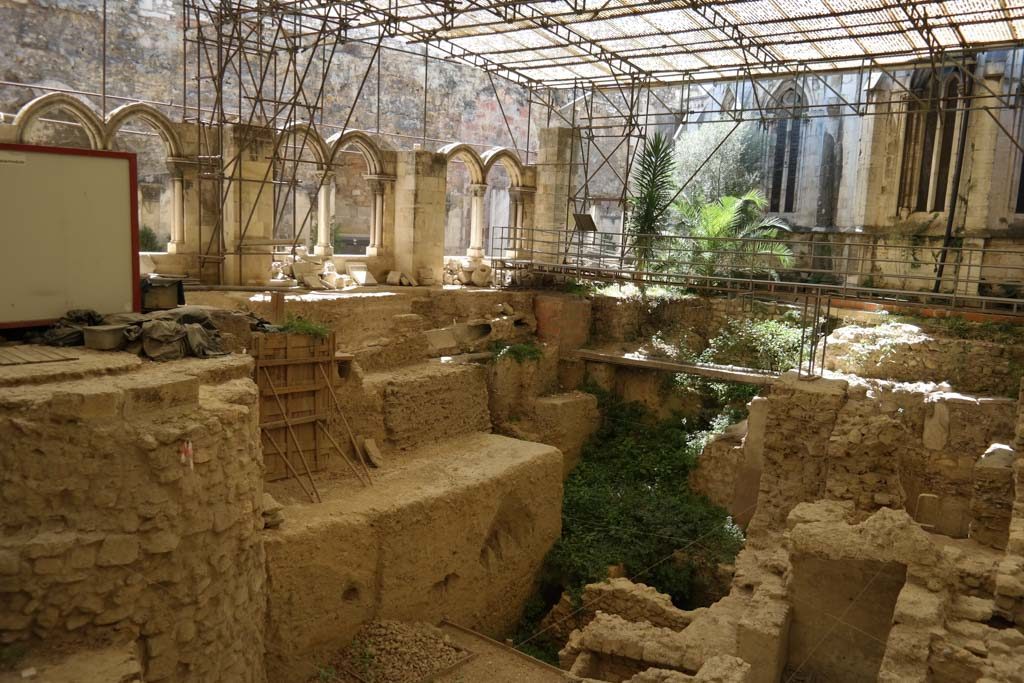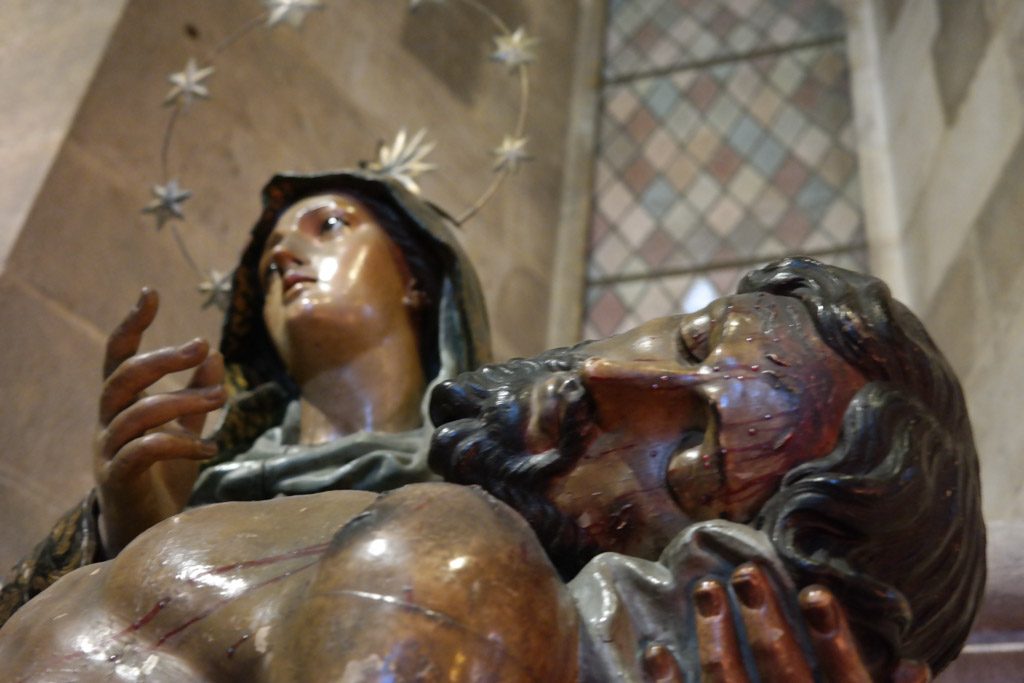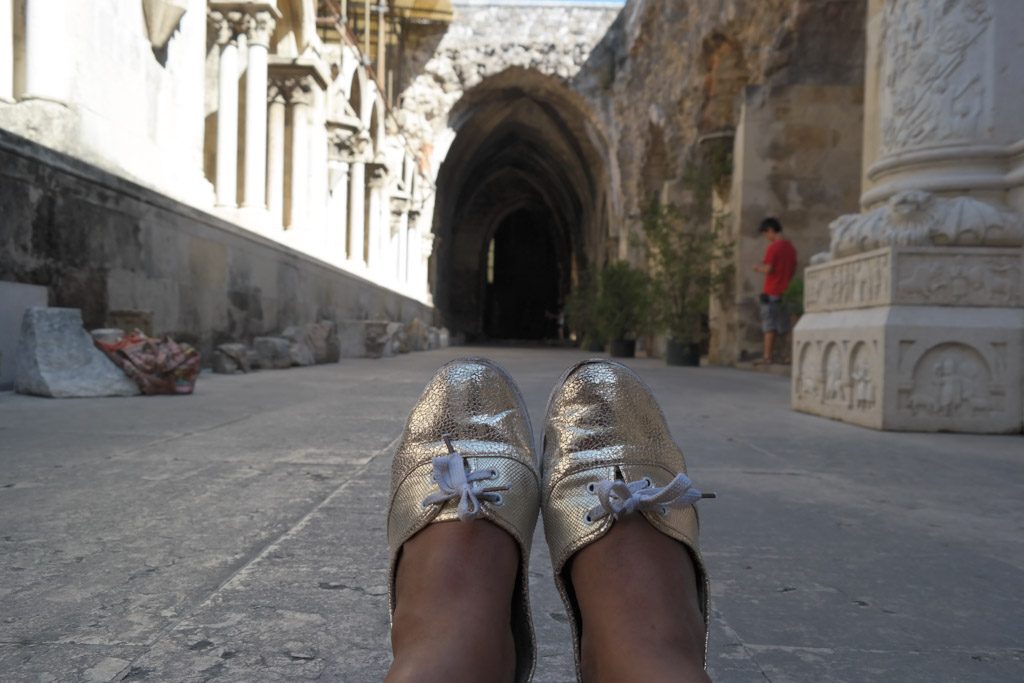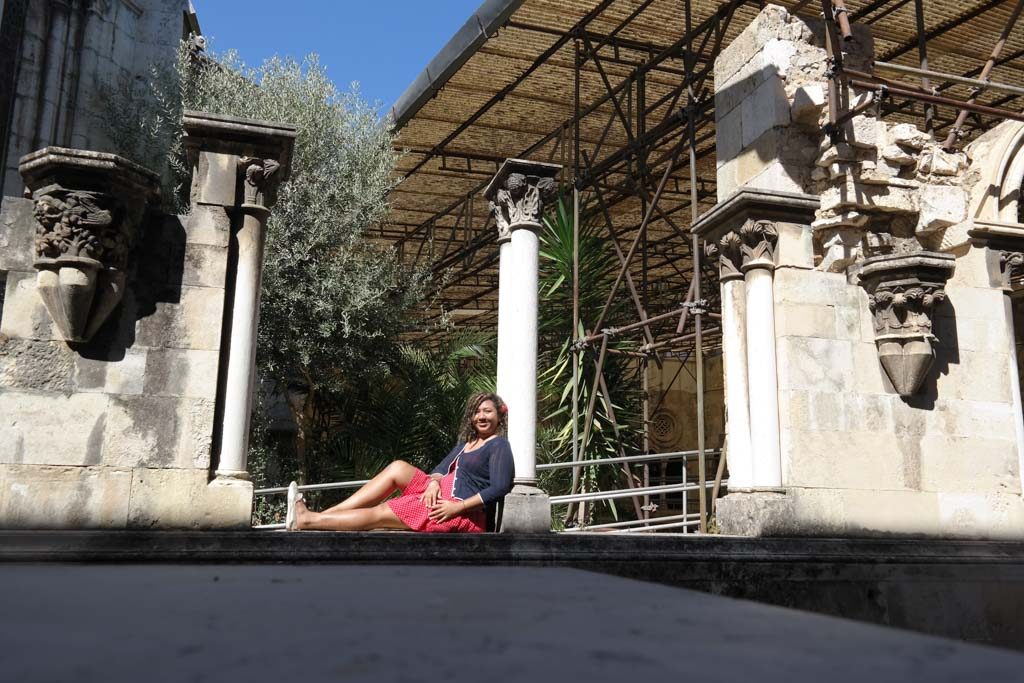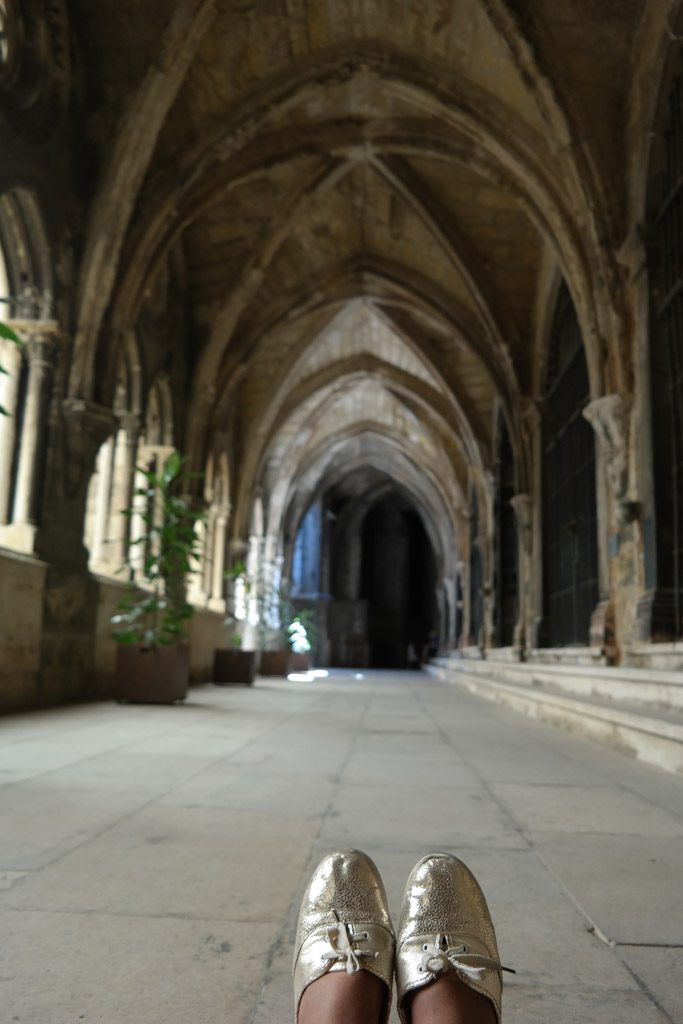 10) St Jorge's Castle in the Alfama
The Alfama has some charm to it. I enjoyed looking out from the terrace, grape vines growing overhead and a long corridor looking out the river with a dome towering over the little buildings. Even though the crowds took over in the afternoon, it was still very pretty. It's a good spot for lunch with a view.
It's a little bit hidden but follow the signs and you'll find the Castle of St. Jorge. I bought some pastry from the local bakery before heading into the castle, which was a really good decision. Because the view from the castle is stunning. I sat with my delicious pastry while enjoying the view. (It was delicious enough that I wanted to go back for more after my tour).
The inside of the castle isn't that interesting, but walking along the top was pretty cool. In the footsteps of soldiers and knights who had stand lookout and fight battles all those centuries ago…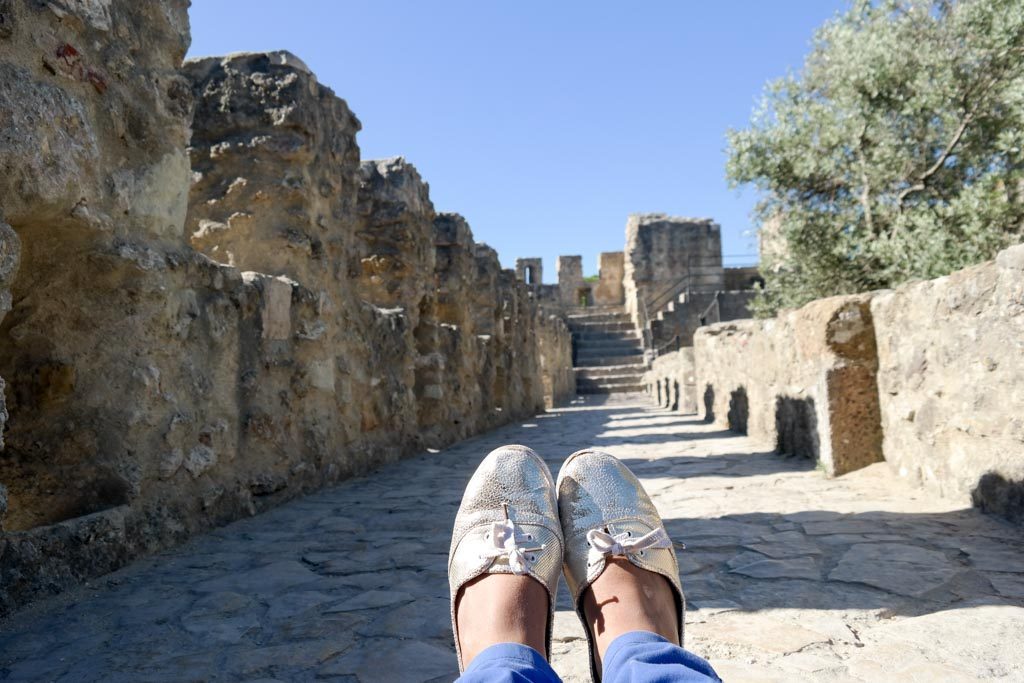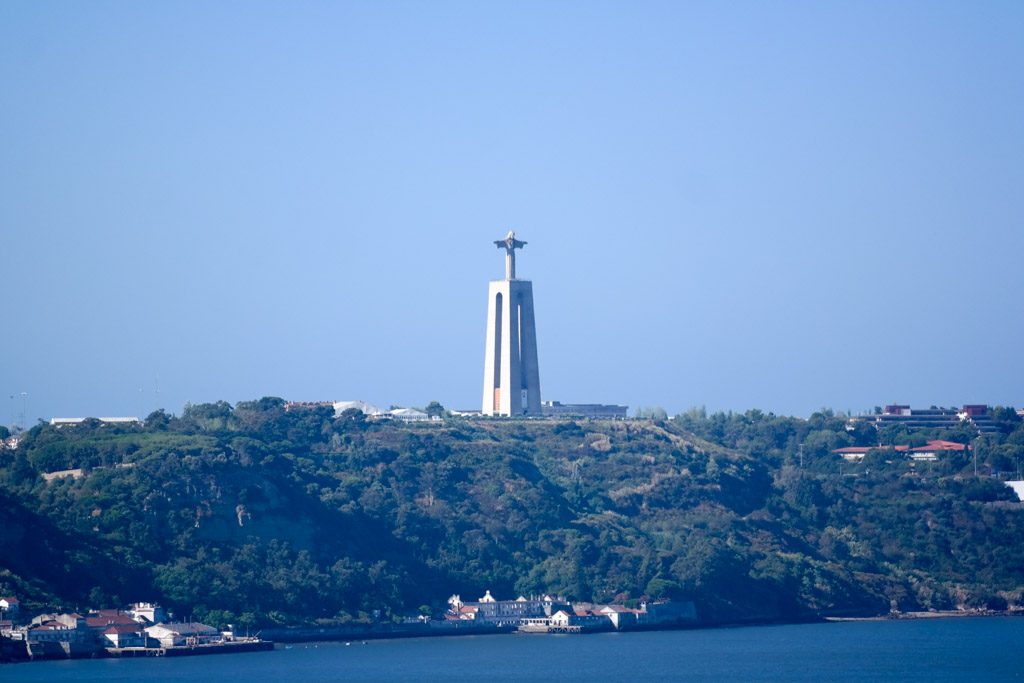 [button style='blue' url='https://www.expedia.com.sg/lp/flights/sin/lis/singapore-to-lisbon' icon='entypo-flight' fullwidth='true'] Take me to Lisbon![/button]
[button style='blue' url='https://www.expedia.com.sg/Lisbon-Hotels.d178278.Travel-Guide-Hotels' icon='entypo-suitcase' fullwidth='true'] Top Lisbon Hotels[/button]