By Expedia Singapore, on August 2, 2018
Cultural Attractions in Malacca
Melaka is rich in culture, thanks to the Eurasian and Peranakan communities in the quaint city. The Peranakans started forming a base in Melaka when many Chinese traders came and married local Malays or the Bataks. However, not all Peranakans have Chinese roots.
European traders, especially the Dutch and Portuguese, also came to Malacca during the colonial period. Some settled down with local women in Malacca, and the Eurasian (including Eurasian Peranakan) community was born.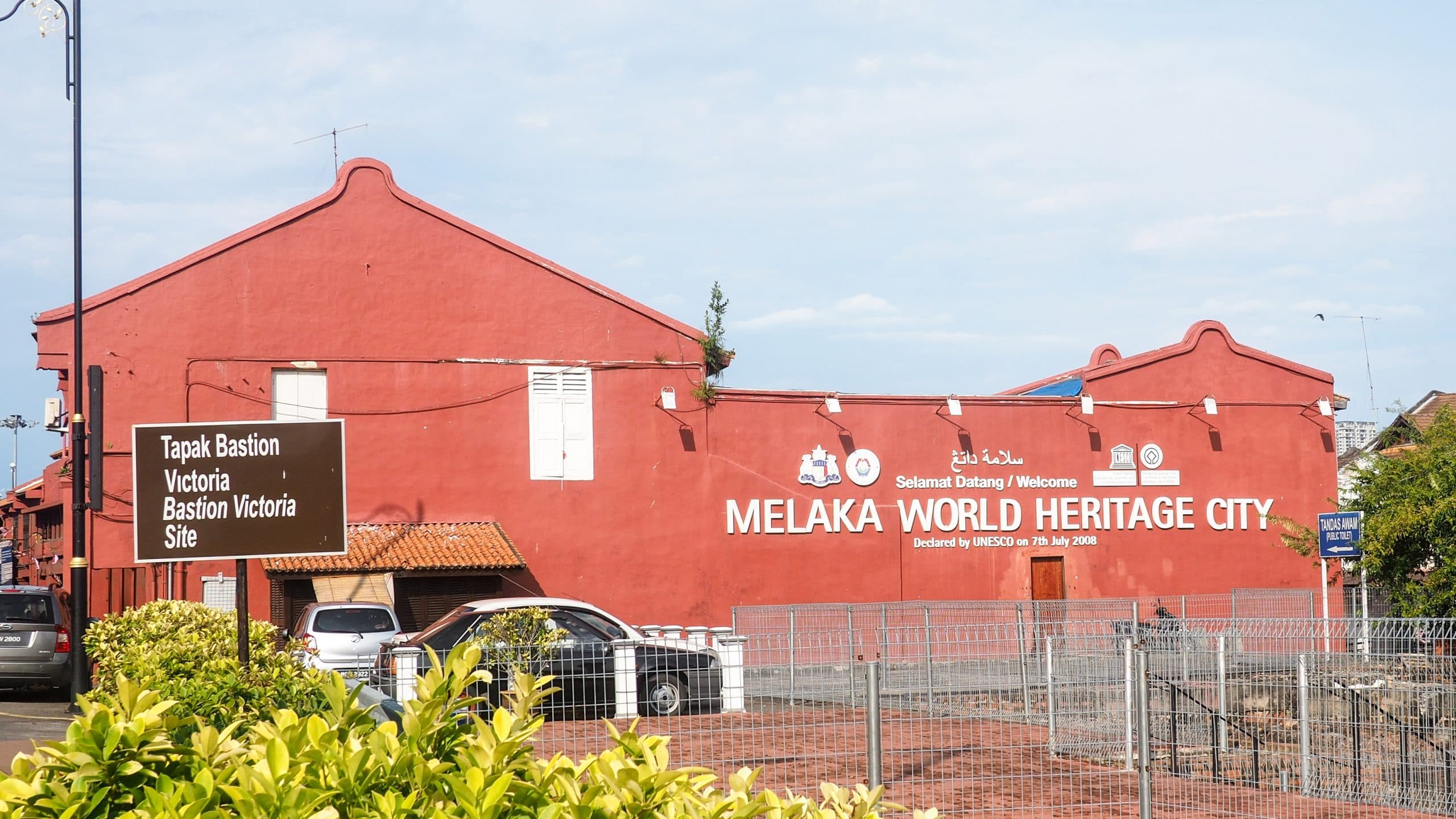 The blend of Hokkien, Hakka, Cantonese, Malay, Javanese, Portuguese makes the Peranakan and Eurasian cultures extremely unique. You can find very few people speaking Kristang, the Eurasian's dying creole language, in Malacca. Similarly, in Singapore, a few Eurasians have attempted to revive the dying language. You can also find Malacca's Peranakan cuisine in Singapore's food landscape, such as ayam buah keluak and Nyonya chendol. If you happen to be in Tanjong Katong, Joo Chiat and Waterloo St-Queen St area, you will notice Peranakan and Eurasian influences on the facade of the residential shops, the food selections and some traditional kebaya shops — just like those in Malacca.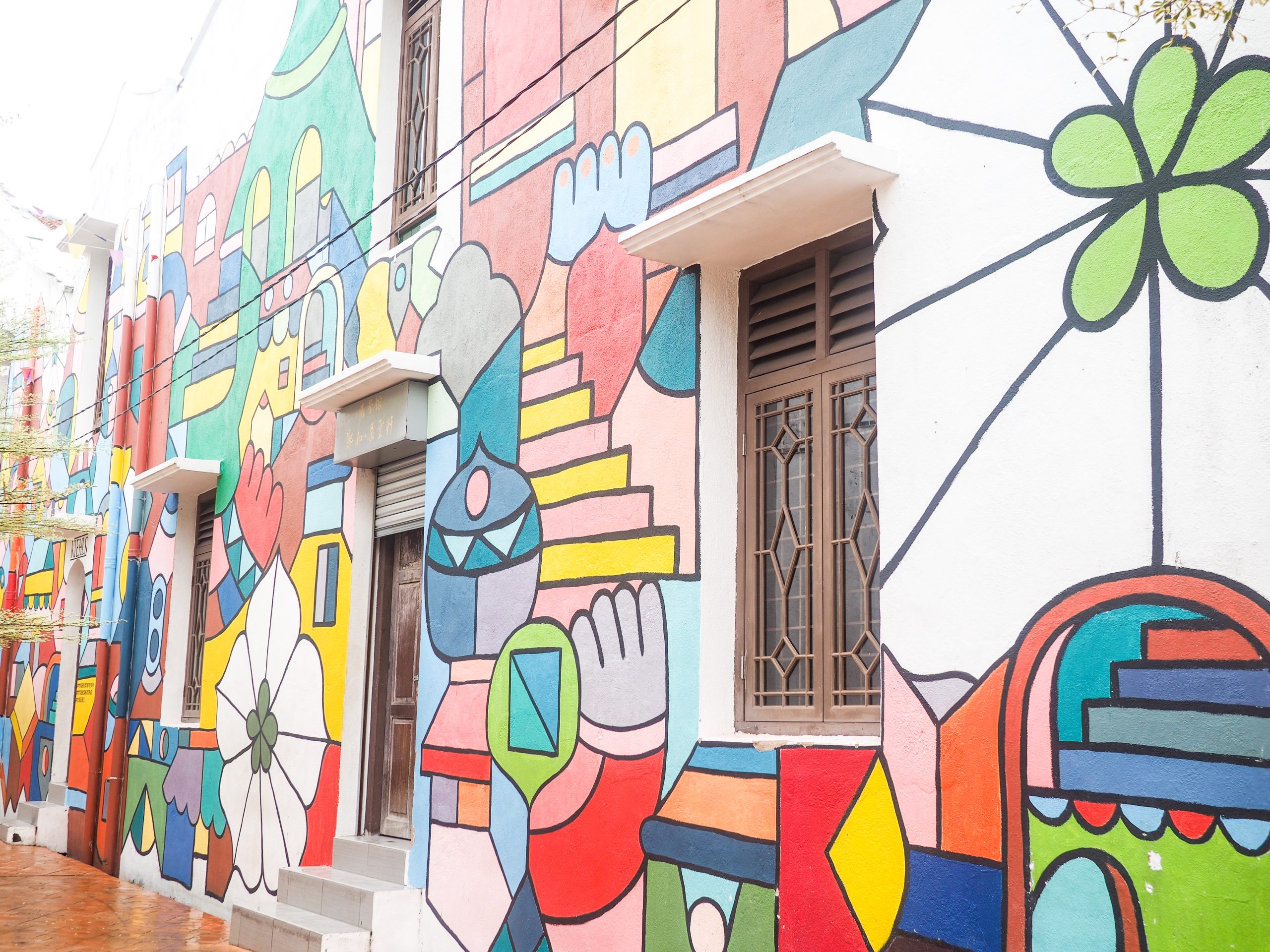 [tabs]
[tab title="Best time to visit" icon="entypo-light-up"]
Melaka is dry in October and April to May. Avoid June & November when the monsoon hits.
[/tab]
[tab title="Getting there" icon="entypo-flight"]Fly directly to Malacca or take a coach to Malacca from various pickup points across Singapore. [/tab]
[tab title="Where to stay" icon="entypo-suitcase"]
The Majestic Malacca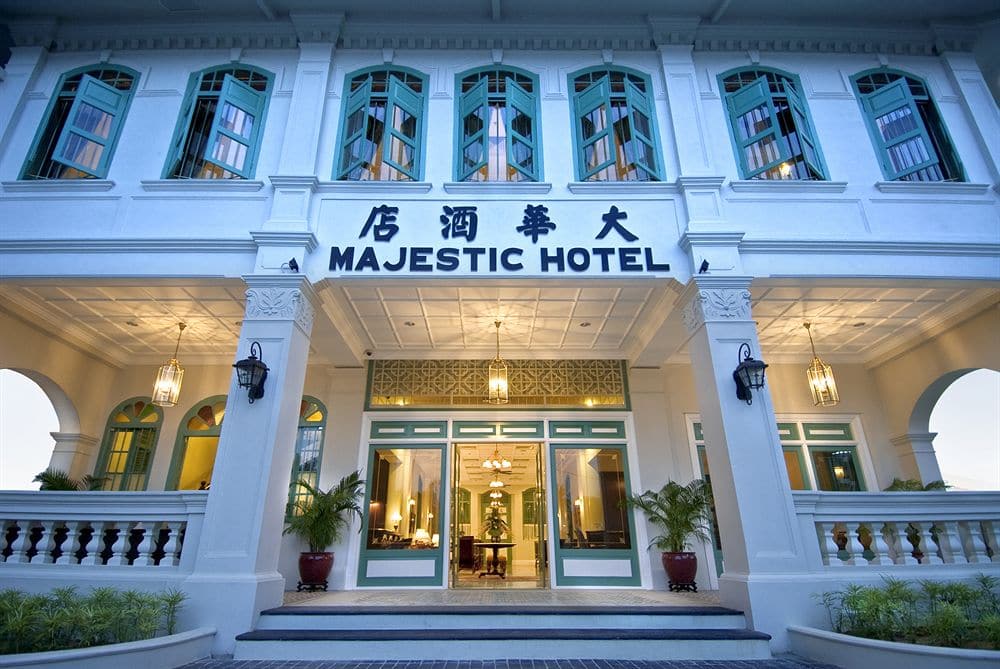 The Majestic Malacca is the fruit of the restoration of Straits Settlement mansion from the 1920s. The floral decorations, teakwood furniture and Victorian tiles will give you a glimpse of luxury and tradition in the past. It is also strategically located on the riverbank, giving you quick access to most of the popular tourist attractions.
Hotel Puri Melaka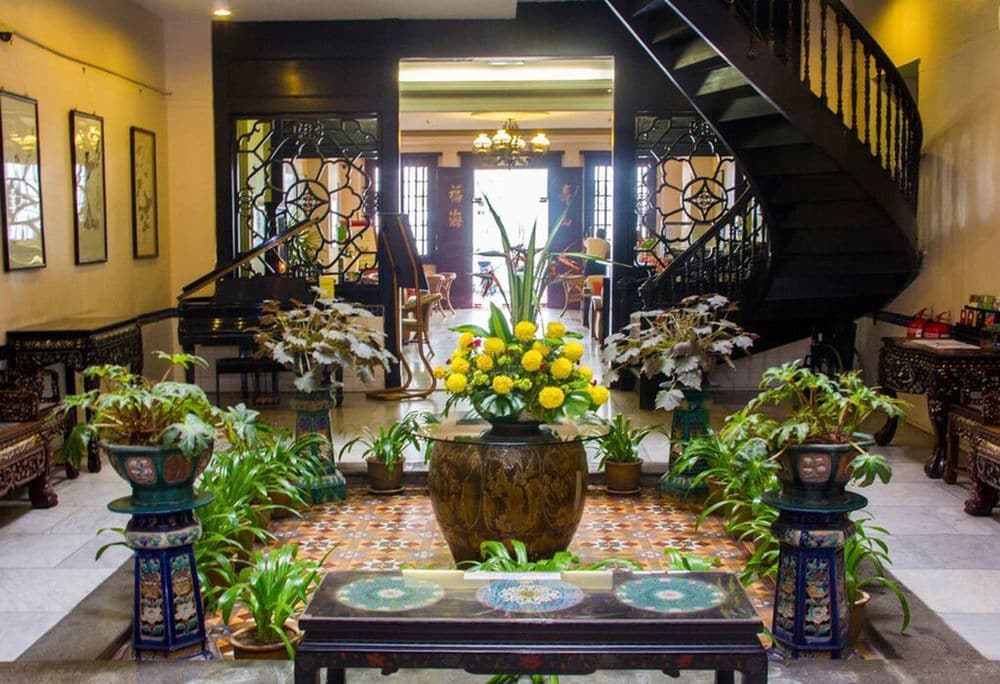 Hotel Puri Melaka was previously the house of Tan Kim Seng, an influential philanthropist and rubber plantation owner in Malacca. The hotel is charming with its intricate Peranakan facade and interior design while providing modern facilities to the guests.
[/tab]
[/tabs]
Malaccan Cultural Treasures to Look Out For

Don't miss out on these trinkets, festivals and attractions when you are in Melaka.
Nyonya Kebaya
Originated from Indonesia, kebaya has evolved and adapted to different regions and cultures. What differentiates Nyonya kebaya from other kebaya is the translucent material used for the top. The sarongs and motifs are generally more colourful as well.
Nyonya clogs/sandals
Also known as kasut manek or Peranakan beaded slippers, the sandals were made of Peranakan cut beads. Each pair of sandals is carefully embroidered with intricate patterns. Simpler patterns and black, white, and blue are normally worn for sombre occasions.
Portuguese Settlement: Portuguese Square and Festa San Pedro
Previously called Saint John's village, the Portuguese settlement is an enclave for Malaccan Portuguese or Malay Eurasians. Every June, the community celebrates Festa San Pedro – the boat festival paying homage to St. Peter, the patron saint of fishermen – and Festa Senjuang. During the festival, you will get a chance to listen to Malacca Portuguese folk songs and watch the folk dances. Although there is nothing much in other months, you can still visit the Portuguese Square for some Portuguese Malaysian seafood on the coast of Melaka Straits.
Jonker Street Night Market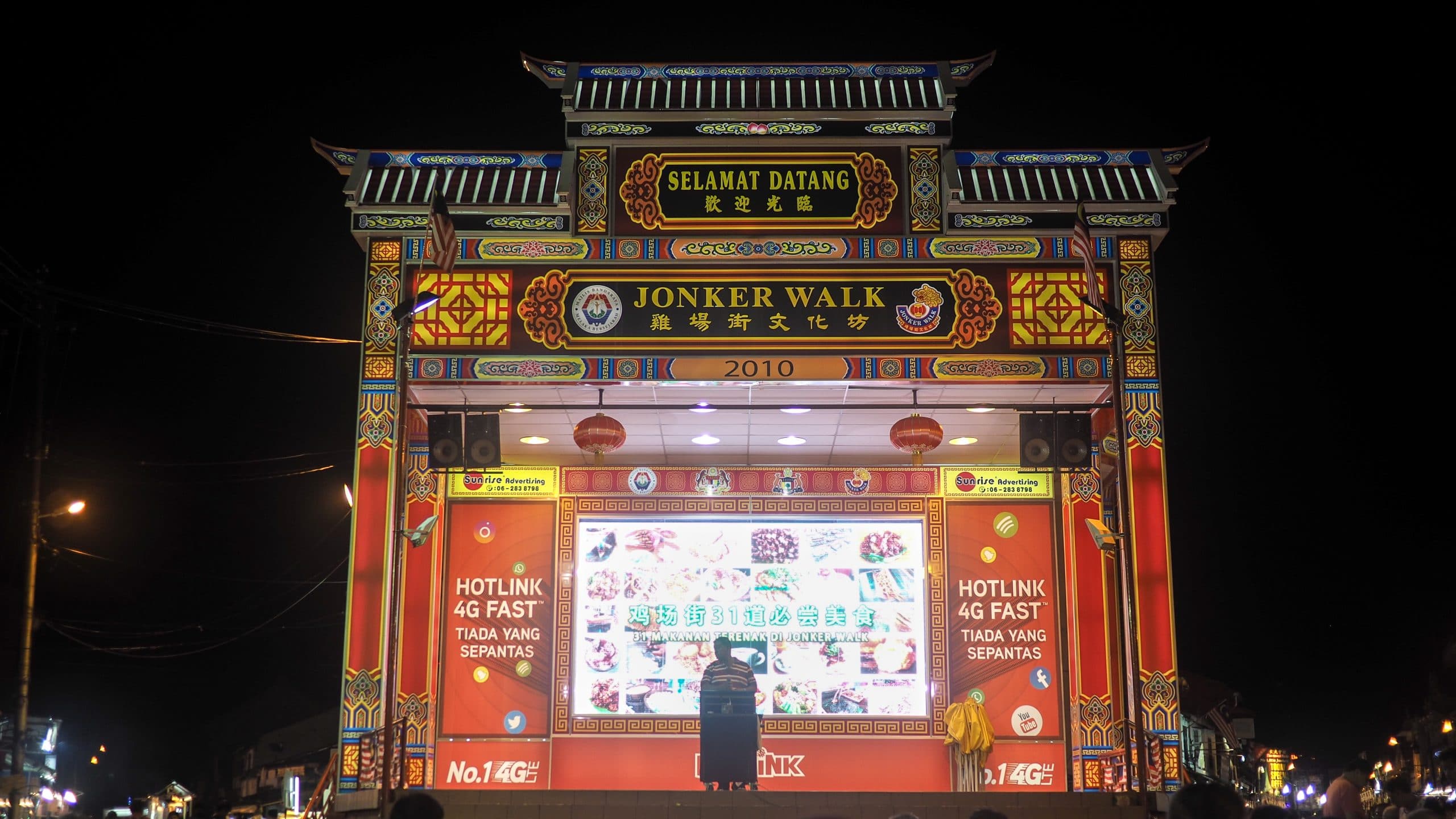 Every Friday to Sunday after 6 pm, Jonker Walk turns into a bustling market with lots of food and souvenir options on each side of the street. However, the highlight is watching many locals singing and dancing on the street karaoke stage. It can't get any more local than this!
Interesting Places to Visit: Homely Kampung

Malacca is bigger than what you think – besides Malacca City, there are more than 20 townships in Melaka. Though other cities do possess nostalgic vibes with the lines of old, worn-out shophouses, Malacca City is the heart of nostalgia in Malacca. Malacca City feels like a far-too-familiar city with Portuguese colonial buildings and Chinese temples concentrated there. To get you started with the balik kampung journey, we have compiled a list of 10 nostalgic things to do in Melaka.
1) A'Famosa Fort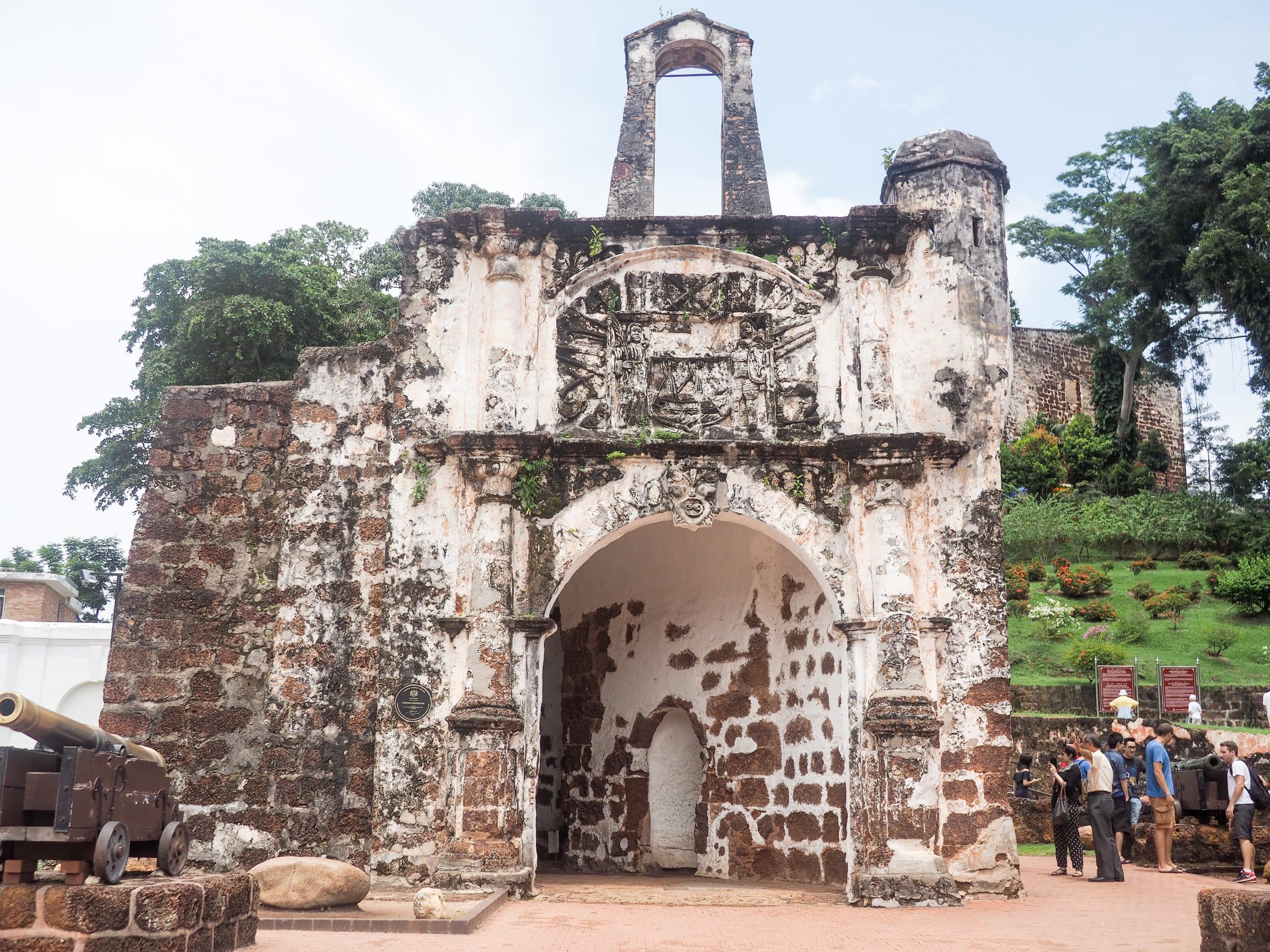 Although only the small gatehouse – Porta de Santiago – remains from the A Famosa Portuguese, A'Famosa Fort still holds the key to the colonial past. The fort changed hands a few times — firstly the Portuguese, then the Dutch, and finally the British. Some structures are still being uncovered until today.
Address: Jalan Parameswara, Bandar Hilir, 78000 Alor Gajah
Opening hours: Daily, 24 hours
How to get there: From Melaka 0 Mile, walk along Jalan Merdeka before turning onto Jalan Kota. A'Famosa is on the left.
2) St Paul Church
Initially named "Our Lady of The Hill", the church was turned into a burial ground for the Dutch noble dead, and thus, the name changed into "St. Paul's Church". It is the oldest church in Southeast Asia. You can see an open grave in the church where St. Francis Xavier was temporarily buried.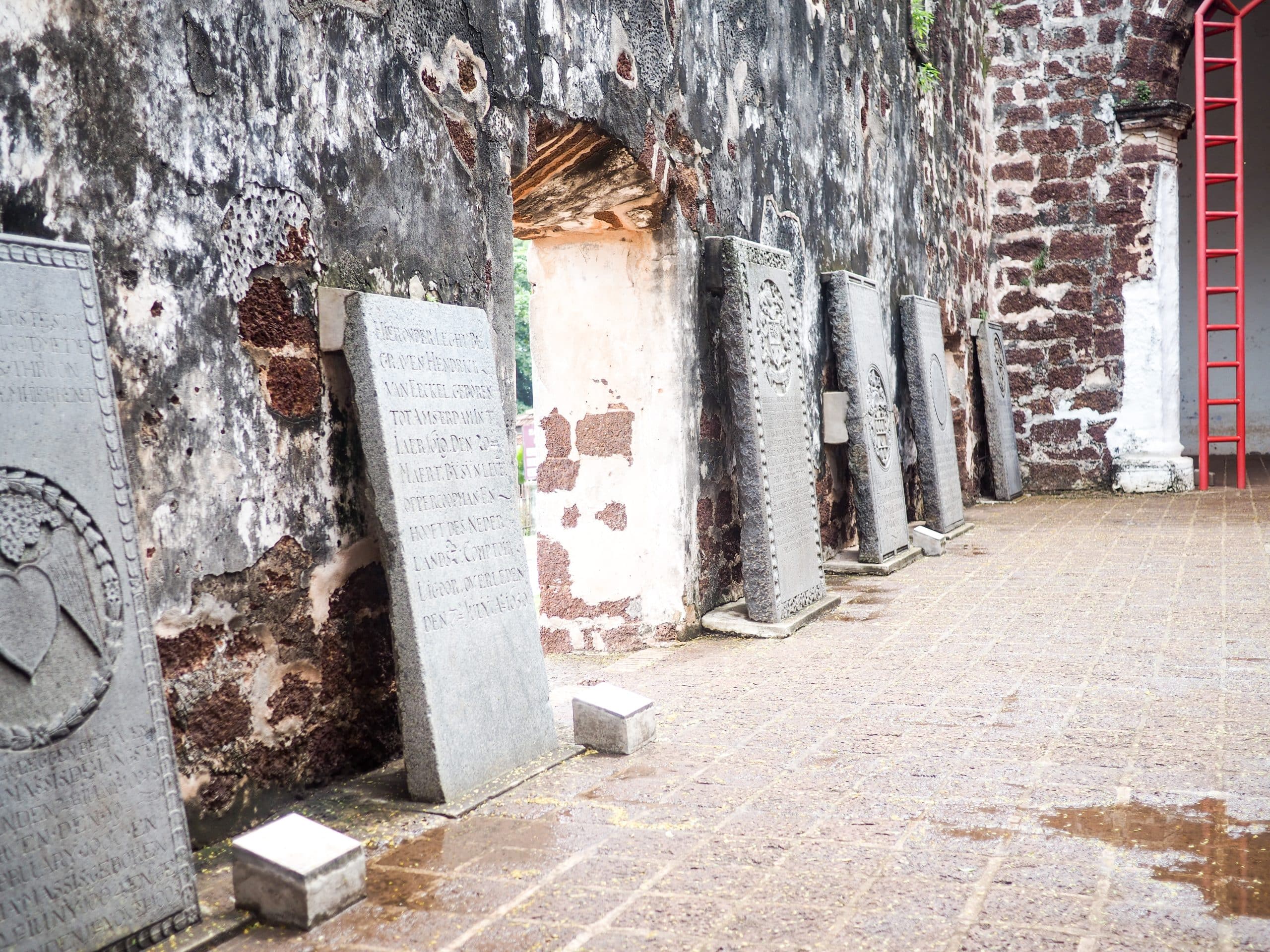 Address: Jalan Kota, Bandar Hilir, 78000
Opening hours: Daily, 24 hours
How to get there: From Christ Church, walk into Stadthuys and cut through to the back of the museum. There is a staircase leading up to the St Paul's Church.
3) Melaka Maritime Museum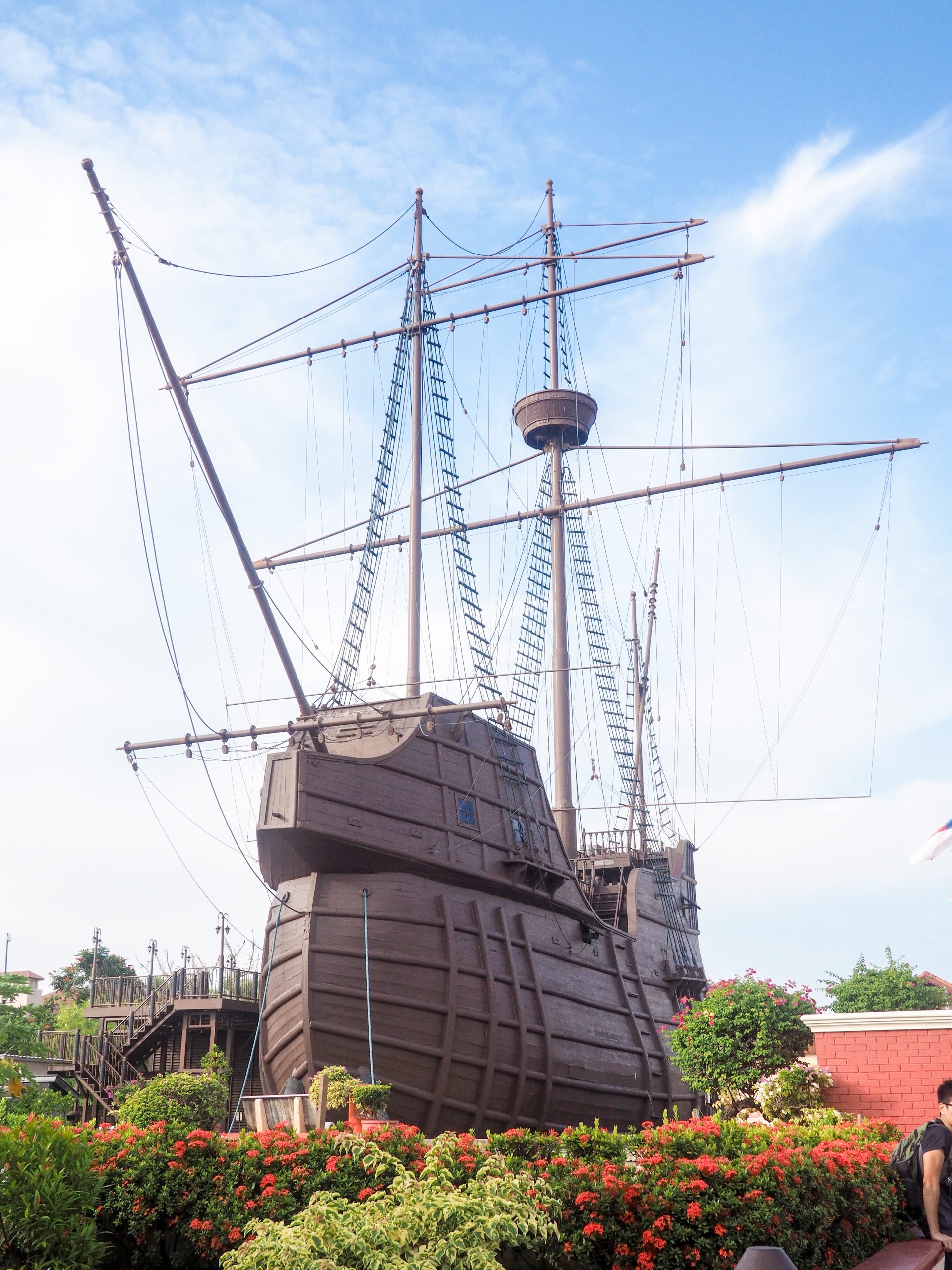 The museum building is a replica of a Portuguese ship that sank in the coast of Malacca en route to Portugal. It tells the story of Malacca over the era of Malacca Sultanate, Portuguese, Dutch and British colonisation. The museum also showcases various loots hauled from the shipwreck: porcelain, textile, and spices.
Address: Jalan Merdeka, 75000
Opening hours: Saturday – Thursday, 9 am – 5:30 pm | Friday, 9 am – 12:15 pm & 2:45 pm – 5:30 pm
How to get there: From Christ Church, walk along Jalan Gereja and turn left into Jalan Merdeka. Maritime Museum is on the right.
4) Christ Church on the Dutch Square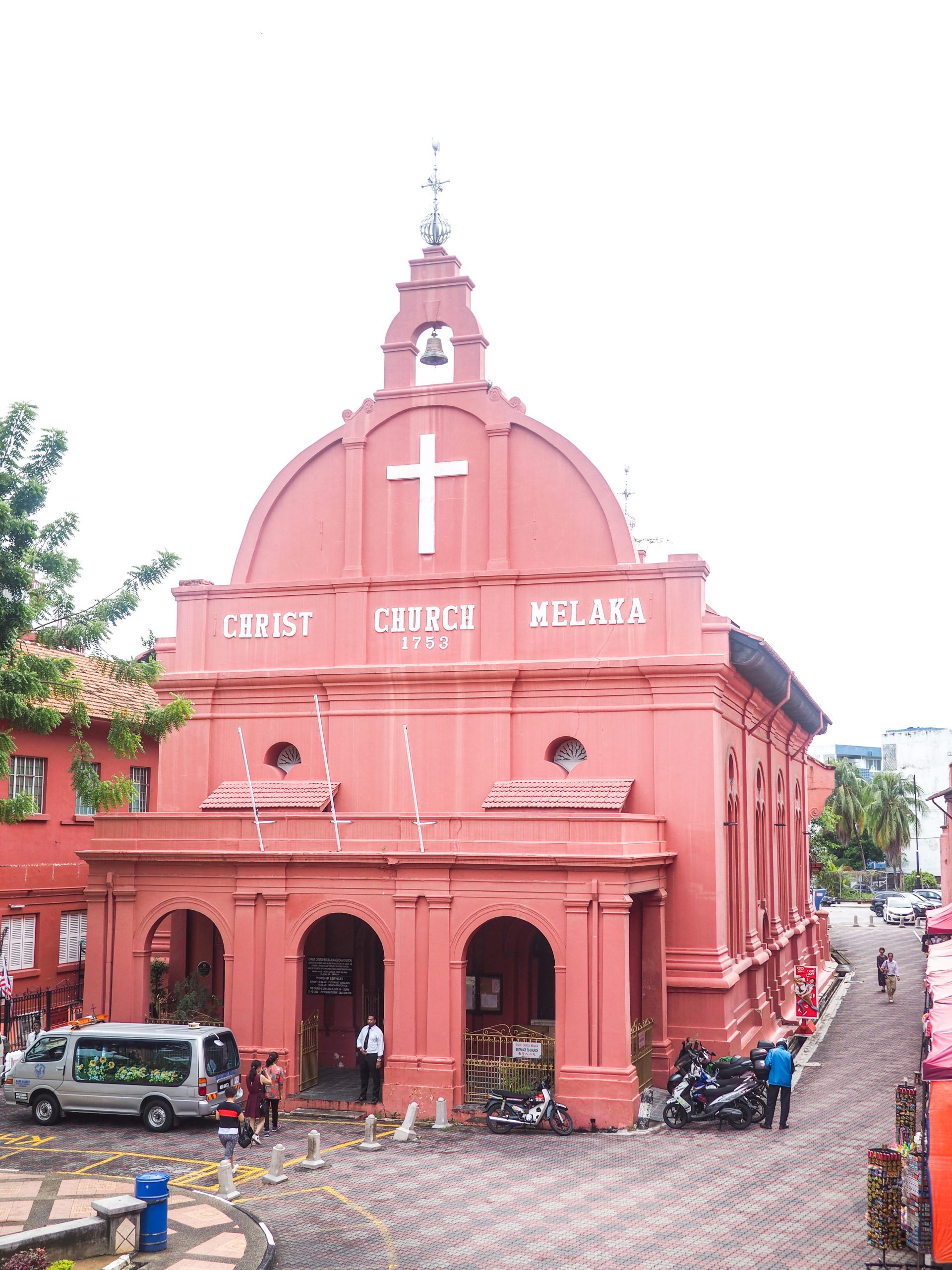 With Dutch Colonial architecture style, the cerise-coloured Christ Church is possibly the most iconic historical building in Malacca. When the British took over Malacca, they incorporated some British elements into the church, such as the windows, porch and vestry.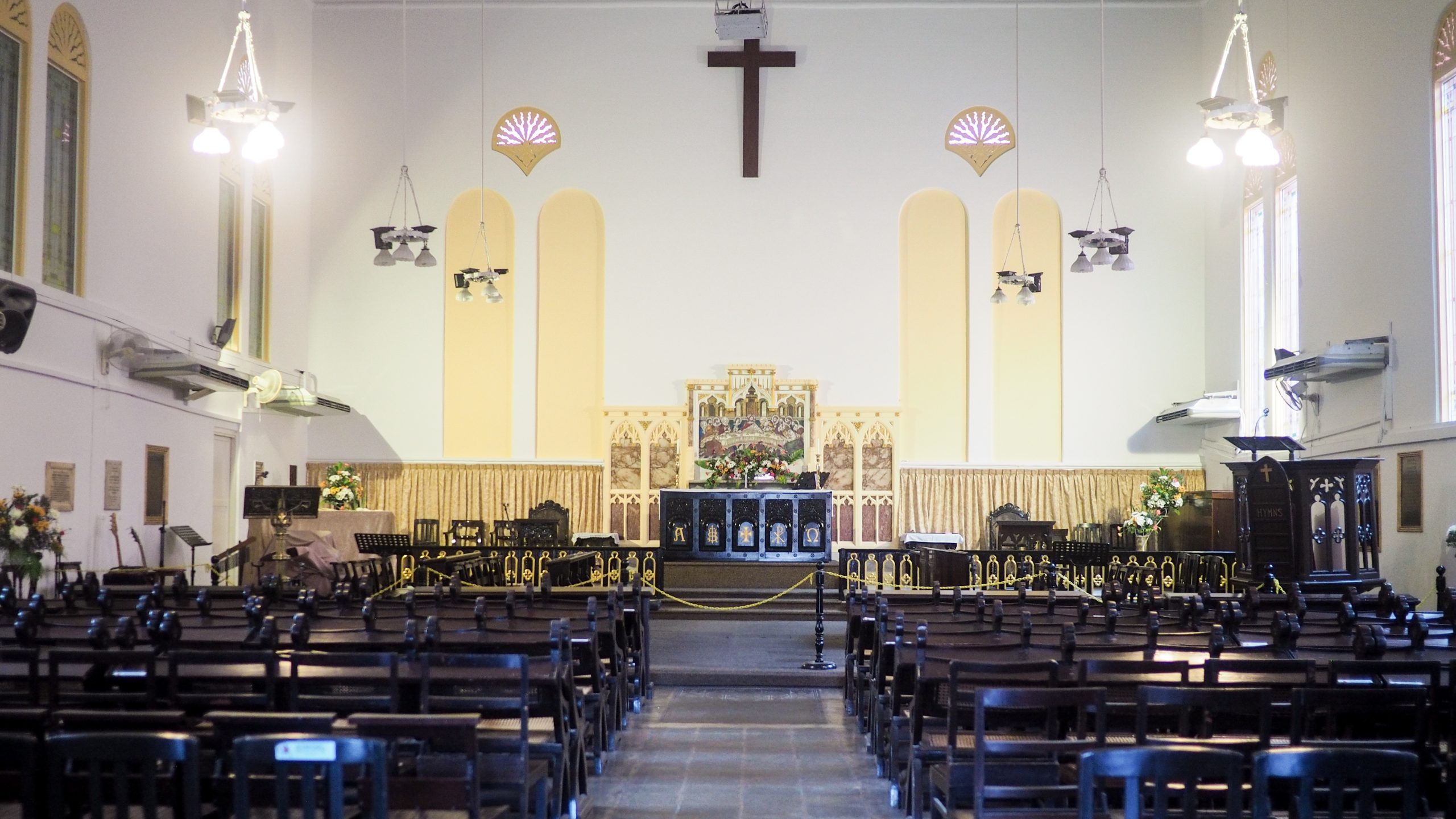 Address: Jalan Merdeka, 75000
Opening hours: Monday – Saturday, 8:30 am – 5 pm
5) Stadthuys
The Dutch city hall was built on the ruins of a Portuguese fort. The red building is no longer a town hall and now serves as the History and Ethnography Museum. It is also a popular pick-up spot for trishaws.
Address: Jalan Gereja, 75000
Opening hours: Tuesday – Sunday, 8:30 am – 5 pm
6) Melaka Sultanate Palace
Although the Melaka Sultanate had gone extinct by the 16th century, a replica of the palace was built to commemorate their glorious days. It is now home to the Cultural Museum with thousands of trinkets and antiques of Melaka's past. It is a rare snippet of the ancient Malay kingdom in the region.
Address: Jalan Kota, Complex Warisan, 75000
Opening hours: Daily, 9 am – 6 pm
How to get there: A stone's throw away from A'Famosa Port.
7) Melaka Straits Mosque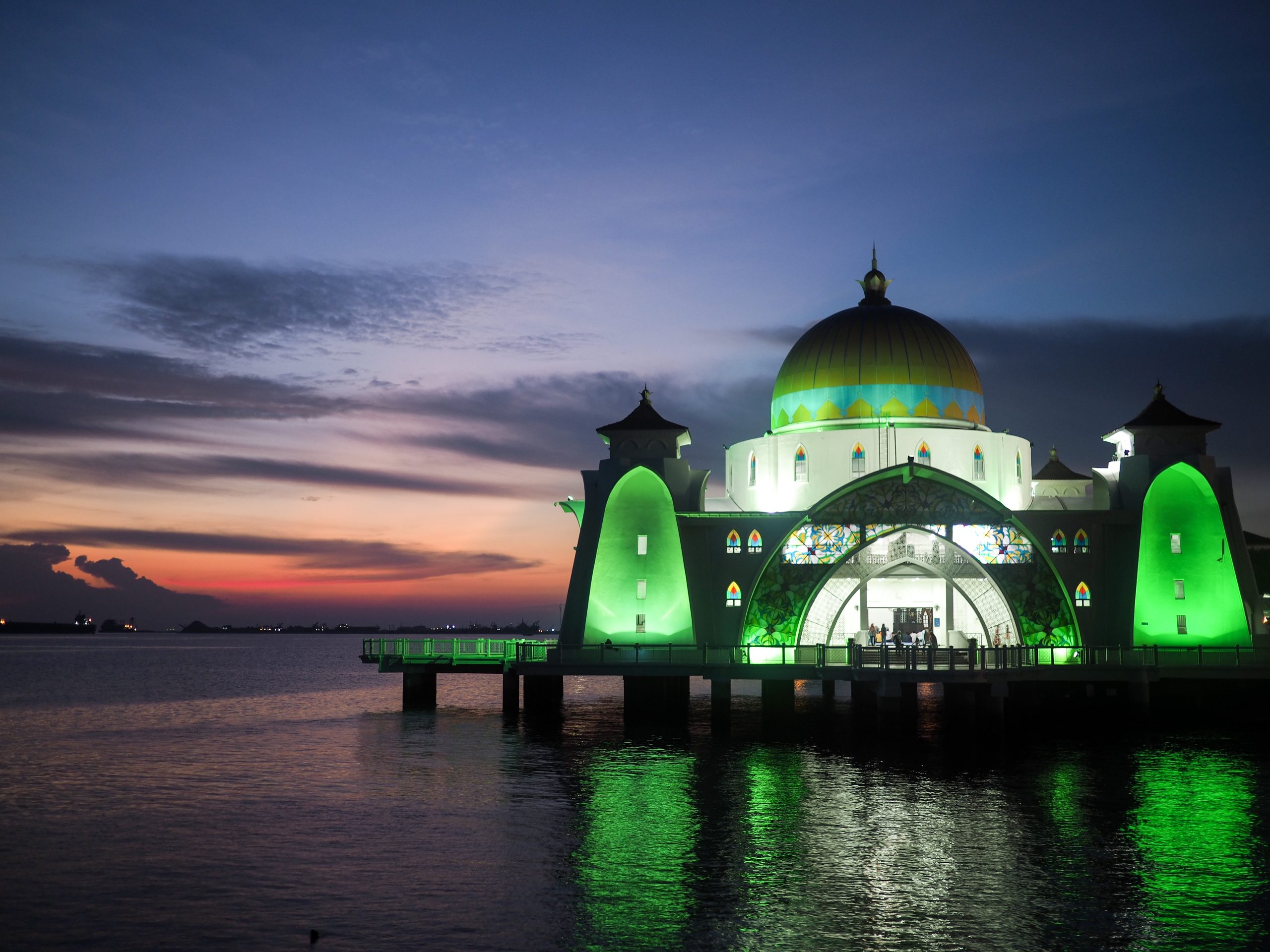 Located on the man-made Melaka Island, the mosque seems floating when the tide is high. Head to the abandoned site to the left of the mosque to get the unobstructed view of the mosque. Watch this mosque being lit up as the sun sets on the horizon.
Address: Jalan Pulau Melaka 8, 75000
Opening hours: Daily, 9 am – 9 pm
How to get there: No public transport available — take a cab here.
8) Baba Nyonya Heritage Museum
If you want to learn more about the Chinese Peranakan in Melaka, Baba Nyonya Heritage is a must-visit. The 19th-century Peranakan townhouse was converted into a museum, showcasing beautiful Chinese-meet-West furniture and art collections. There are guides who will tell you the origin of Baba Nyonya and their development in the region.
Address: 48-50, Jalan Tun Tan Cheng Lock, 75200
Opening hours: Daily, 10 am – 1 pm & 2 pm – 5 pm
How to get there: From Melaka 0 Mile, walk along Jalan Hang Jebat/Route 5 and turn left onto Lorong Hang Jebat/Route 5. The museum is on the right.
9) Cheng Hoon Teng Temple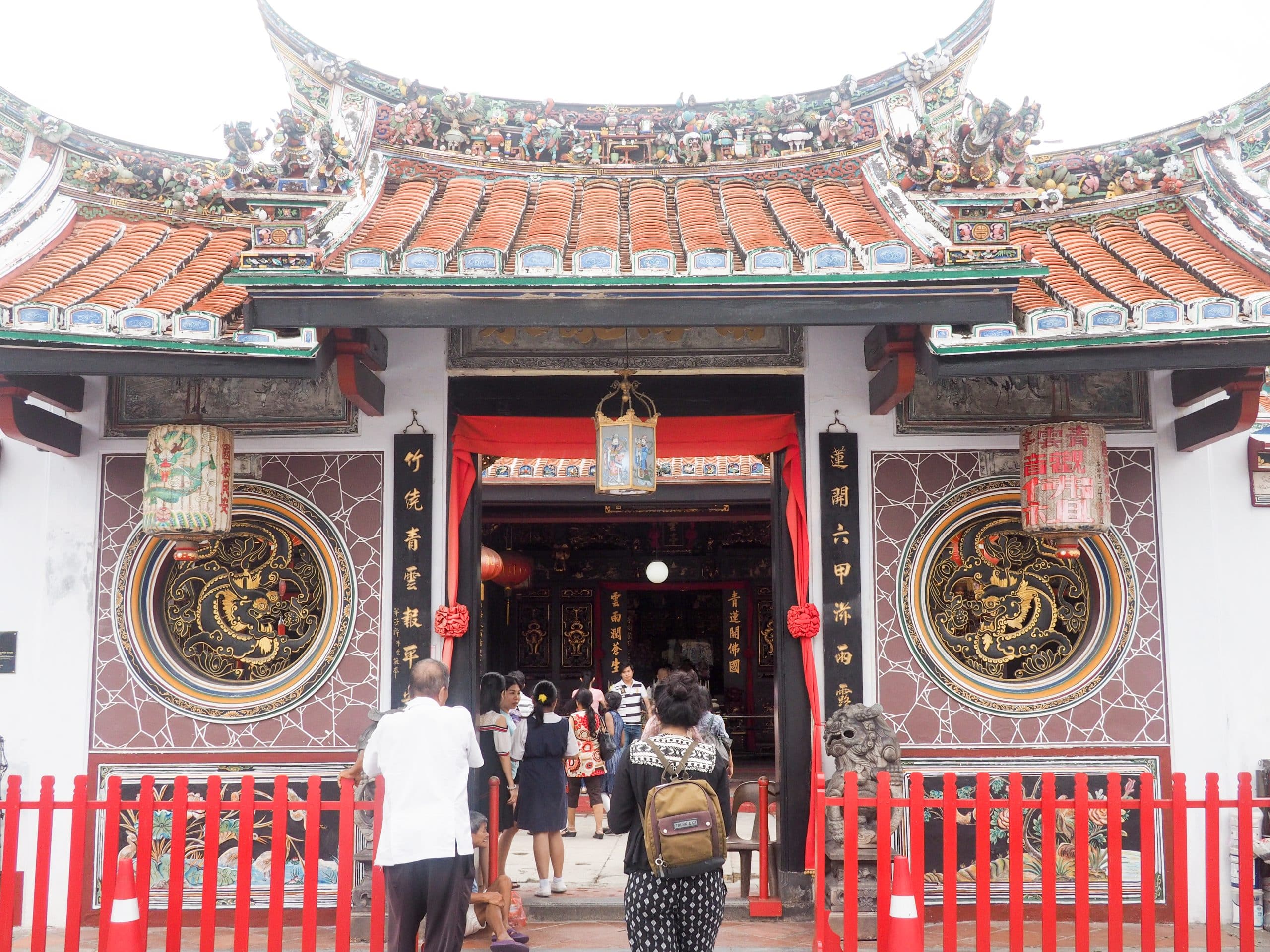 The oldest Buddhist temple in Malaysia was dominated by dark timber beams and beautifully carved woodwork brought all the way from China. Cheng Hoon Teng Temple receives a UNESCO award for its outstanding architectural restoration. The Chinese community in Melaka flocks to this temple regularly, making it one of the most significant temples in the region.
Address: No. 25, Jalan Tokong 75200
Opening Hours: Daily, 7 am – 7 pm
How to get there: From Baba & Nyonya Heritage Museum, walk southeast to Jalan Tun Tan Cheng Lock towards Jalan Hang Kasturi. Turn left onto Jalan Tukang Emas and continue to Jalan Tokong.
10) Jonker Walk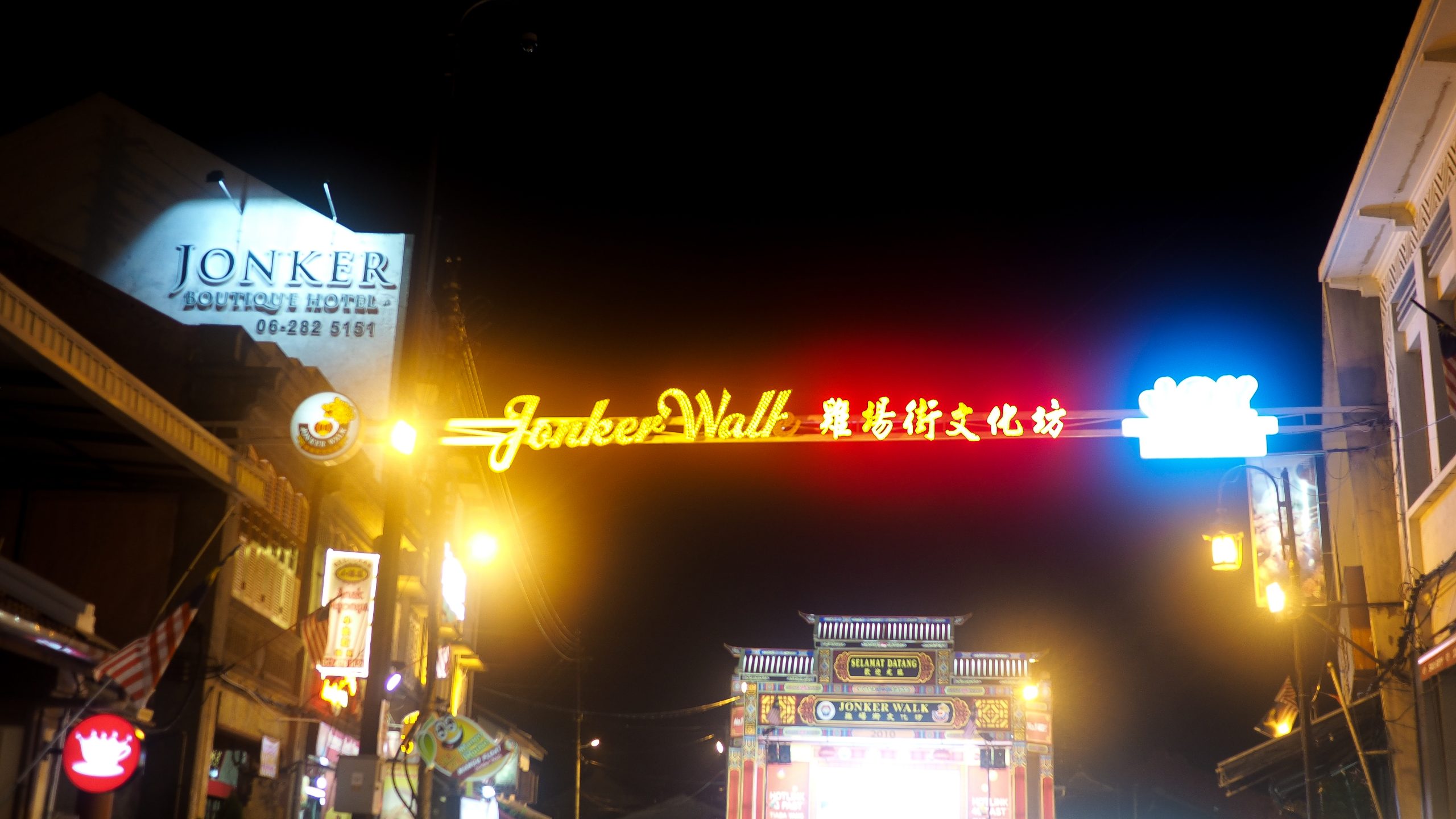 The Chinatown of Malacca is vibrant both in the day or at night. Get a chance to marvel at the Peranakan-style shophouses and indulge in some of the best Peranakan dishes in town. The blend of old and new attractions has its own charm — just look at the modern Mamee Jonker House and old-school Jonker Street Library standing on the same street.
Address: Jalan Hang Jebat, 75200
How to get there: 5 minutes away from Christ Church.
Malaccan food: Must-Try Peranakan Food

Melaka is a melting pot of different cuisines – Malay, Chinese, Peranakan, and Kristang.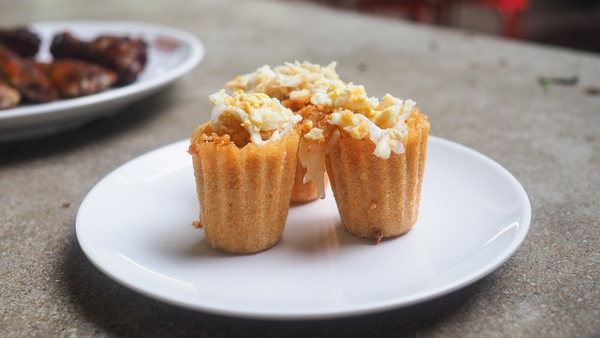 Nyonya Pai Tee
Spicy sweet turnips and bamboo shoots in a thin crispy pastry tart shell.
Best in Amy Heritage Nyonya Cuisine.
Kari Debal a.k.a. Devil Curry
Kristang or Portuguese Malaccan spicy curry loaded with spices like galangal and candlenut.
Best in Melba at the Mansion at the Majestic Hotel.
Asam Pari
Stingray in sour and spicy broth.
Best in Asam Pedas Selera Kampung Sdn Bhd.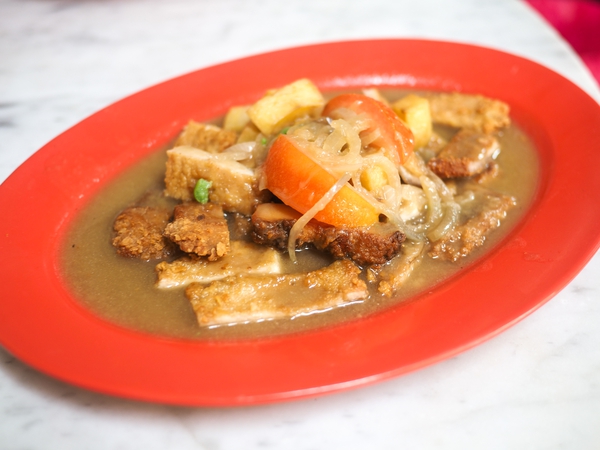 Hainanese Pork-Chop from Pin Pin Heong | Credit: Irene Arieputri