By Expedia Singapore, on August 2, 2018
Cultural Attractions in Penang
Penang and Singapore share strong cultural ties and heritage. Many of the Chinese that came to Singapore during the colonial period came through Penang. Penang is also the home to the Peranakan community and way of life. The straits-born Chinese formed a sizeable population in Penang, and it gave birth to unique Peranakan customs and cuisines, with heavy influence from Malay, Chinese and Western cultures.
Take a short trip to Penang to learn more about the cultural similarities that we share with them while enjoying a slower pace of life.
[tabs]
[tab title="Best time to visit" icon="entypo-light-up"] The weather in Penang is very similar to that of Singapore. Plan a visit at the end of the year — around November to January — to enjoy the cool weather.[/tab]
[tab title="Getting there" icon="entypo-flight"]
Take a direct flight to Penang from Changi Airport travel by coach from Golden Mile Complex.
[/tab]
[tab title="Where to stay" icon="entypo-suitcase"]
Museum Hotel, Georgetown, Penang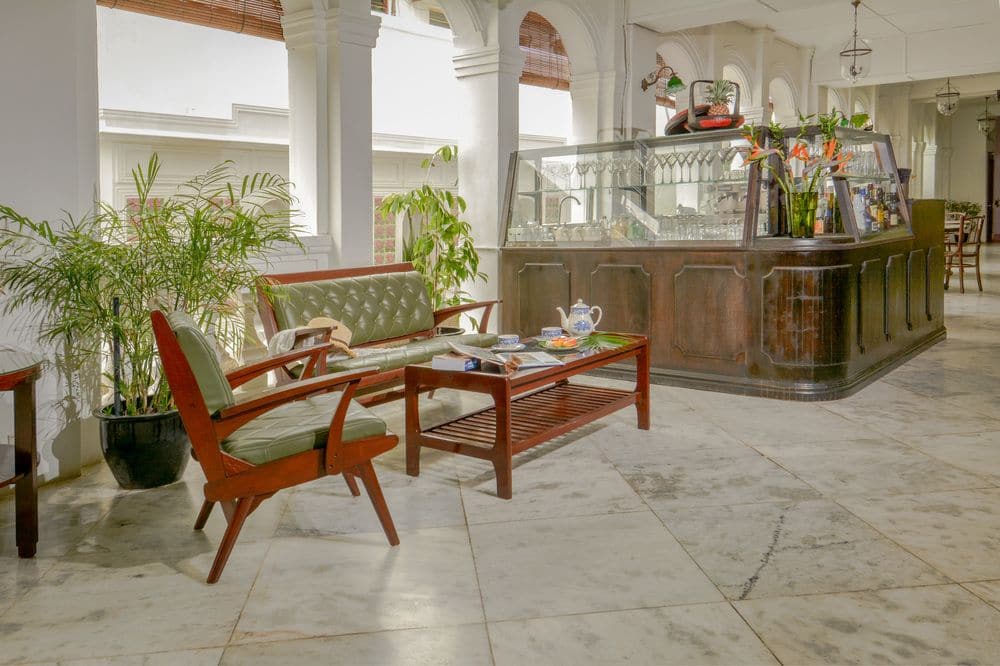 Complete your heritage trip to Penang by immersing yourself in its rich history and culture. The Museum Hotel was built in a restored historic building in Georgetown. The boutique hotel offers guests a unique experience of stepping back in time to enjoy the opulence of the colonial era.
[/tab]
[/tabs]
Peranakan Cultural Treasures to Look Out For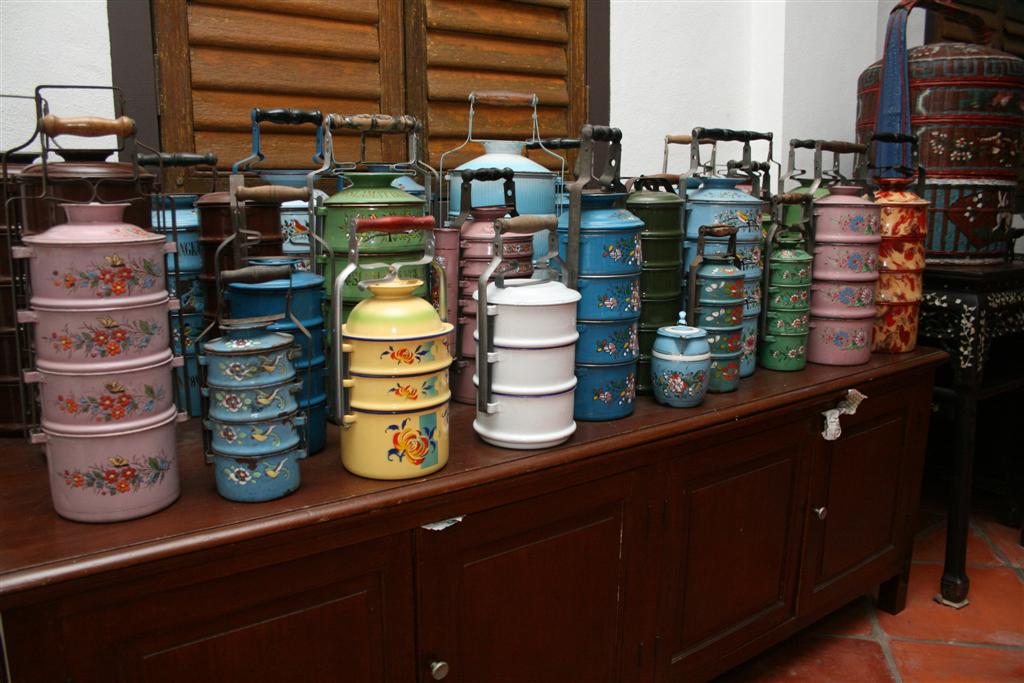 CC2.0 by Evonne Chia
Tiffin carriers
Tiffin carriers are a familiar sight for an older generation of Singaporeans. These were used by the Peranakans to transport food and were usually decorated with intricate floral designs.
Nyonya Kebaya
The Nyonya Kebaya is a traditional dress worn by Nyonyas (Peranakan women), and it featured a dress underneath a blouse. The distinct difference between the Peranakan Kebaya and that of the rest of Southeast Asia is the intricately hand-beaded shoes that the Nyonyas would wear.
Language
Languages spoken by the Peranakan community varies from family to family. There is a group of Peranakans in Penang who talk exclusively Malay, while most other families would speak a mix of Hokkien, Mandarin and English.
Interesting Places to Visit

Baba and Nyonya For A Day: The colourful, tastefully decorated Peranakan houses in George Town are a great balik kampung trip without sacrificing comfort and style. Of course, George Town is not the only destination in Penang, but it is possibly the most representative of balik kampung – culture, history and local delicacies! Here are 10 attractions in Penang that should be in your Balik Kampung bucket list.
1. Pinang Peranakan Mansion, George Town
The Pinang Peranakan Mansion is a museum housed in the former residence of a wealthy Chinese who built and designed his house to resemble that of the Peranakans. The mansion has been restored to resemble its former glory. The museum itself features over 1,000 antiques belong to Peranakan families collected over the years. There is no better place to learn about their history and the cultural influences that still linger in Penang today than at this museum.
Admission fee: RM 20
Operating Hours: Daily, 9:30 am – 5 pm
Address: 29, Church Street, 10200 Penang
Getting there: Located within Georgetown, a quick and affordable way to get to the Mansion would be to take a local taxi.
2. Armenian Street, Georgetown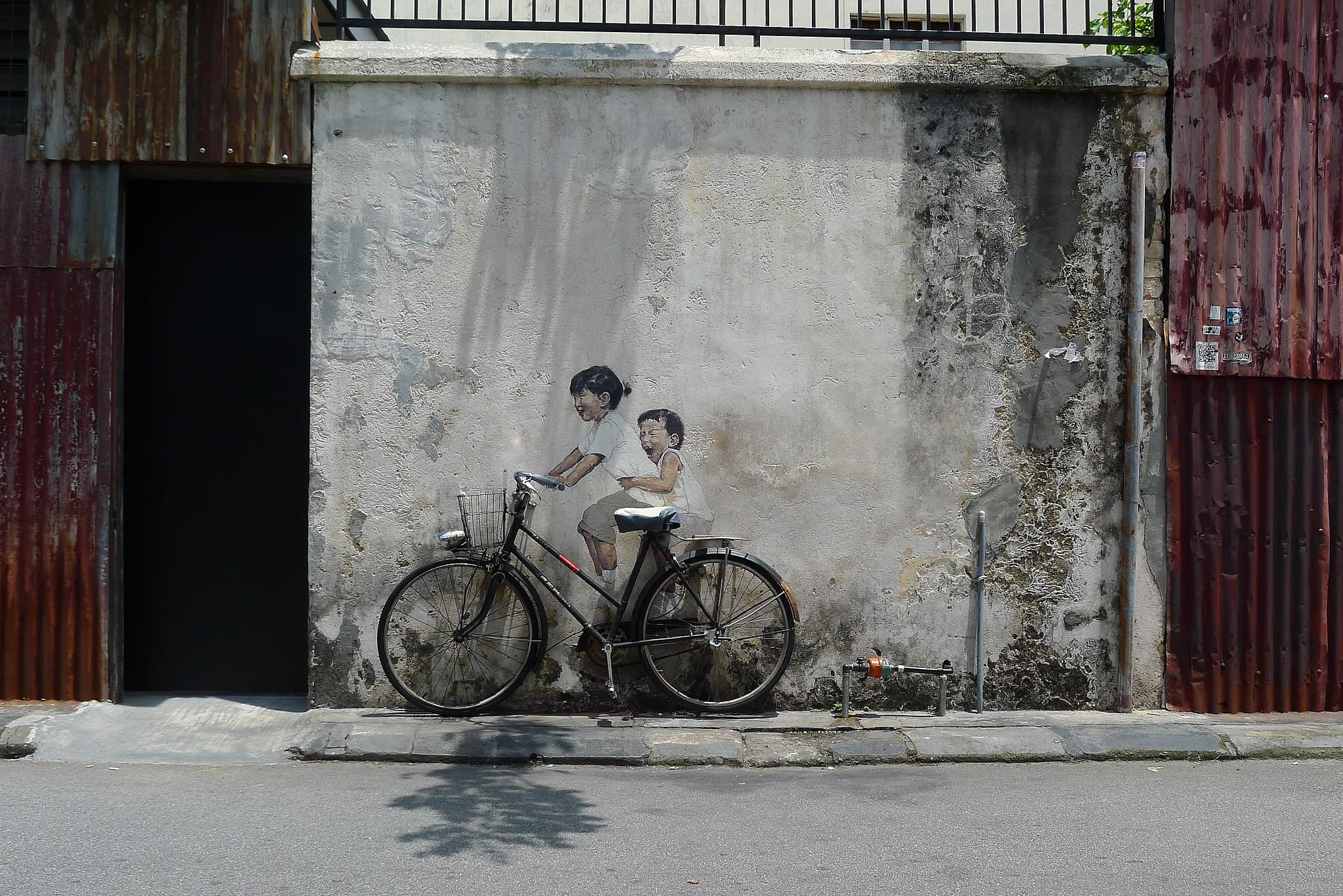 CC3.0 by Azreey
The Armenian Street in Georgetown is most known for its street art. As a result, more cafes, retail shops and restaurants have sprung up along the street. Take a leisurely stroll down the road and snap photos with over thirty murals while stopping for light cafe bites.
Address: Lebuh Armenian, George Town, 10450 George Town, Pulau Pinang, Malaysia
Getting there: From your hotel, take a taxi to Armenian Street. Many of the attractions are located within walking distance from here.
3. Asia Camera Museum Penang, George Town
Along the same street is the Asia Camera Museum houses a wide selection of antique and rare cameras that have long been forgotten. Camera-lovers are treated to an extensive collection of German Leica and Zeiss cameras. The museum also houses a rare Magic Lantern project from the early 1900s, promising a nostalgic time at the museum.
Admission Fee: 20RM
Operating Hours: Mon-Sun, 10 AM – 6 PM
Address: 71 Lebuh Armenian, Penang, Malaysia
4. Khoo Kongsi (Leong San Tong Khoo Kongsi), George Town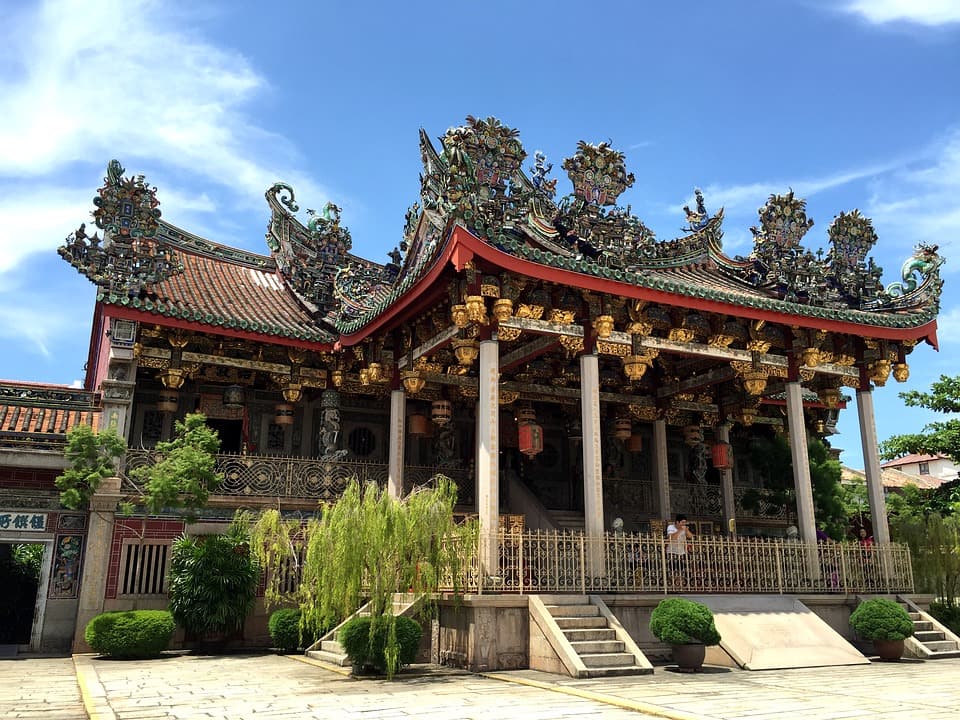 CC0
Chinese clans were an indispensable part of the development of Penang, and much of their customs and culture have been accepted as a common way of life for the locals. The Khoo Kongsi Clan was one of the most prominent Chinese clans in Malaysia. In the 19th century, the family bought land and built a clan-house to build solidarity and to preserve the worship of ancestors and deities. The clan house is now a historic building with a museum and some shophouses in the courtyard.
Admission fee: RM 10 (for adults)
Address: Jalan Tun Syed Sheh Barakbah, George Town, 10200 George Town
Operating Hours: Daily, 9 am – 5 pm
Getting there: Turn the corner from the Camera Museum and you'll arrive at the clan house.
5. Fort Cornwallis, George Town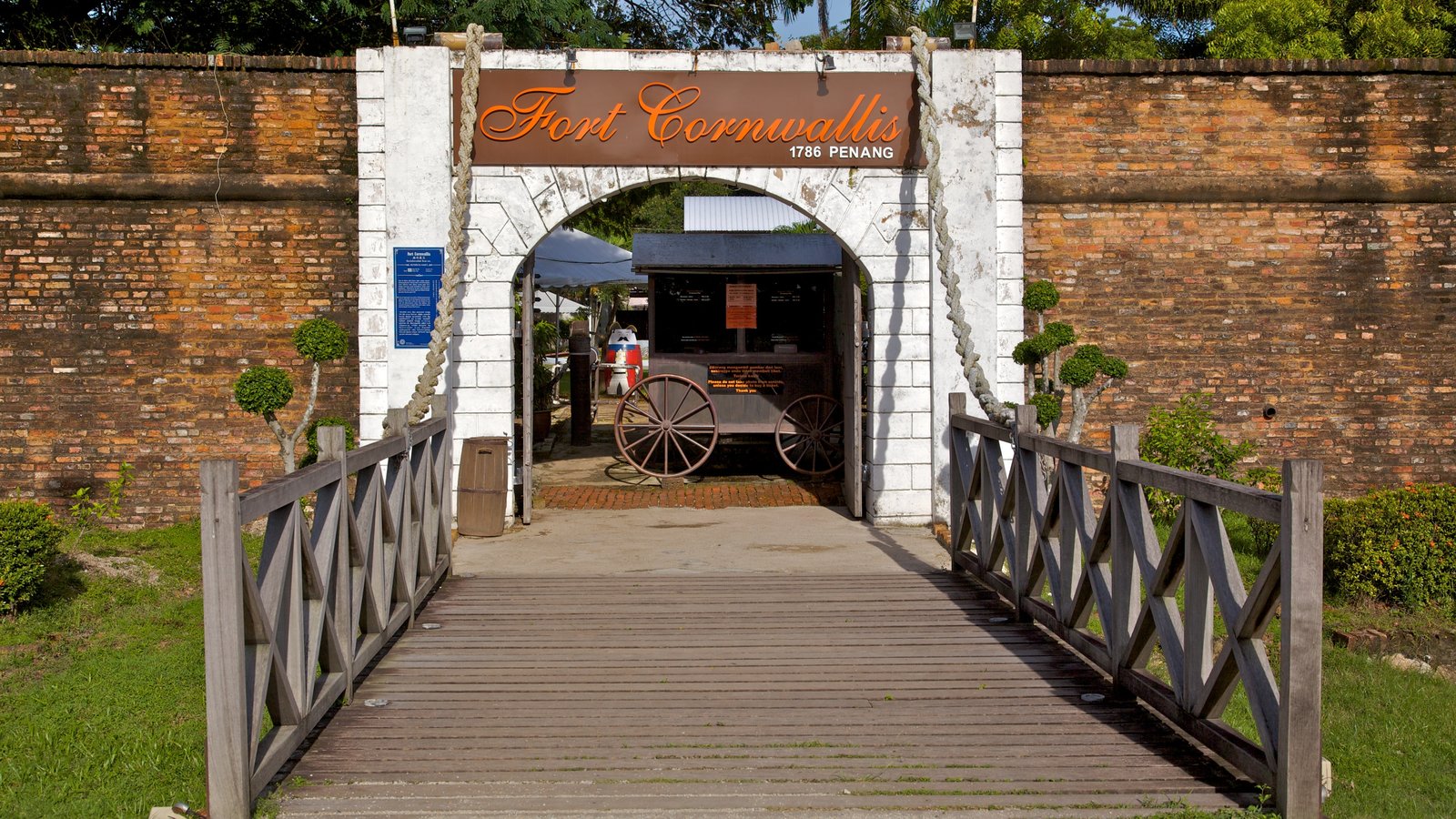 Fort Cornwallis is one of the largest forts remaining in Malaysia, and possibly the oldest structure in Penang. Today, all that remains of the original fort is a set of 3-meter high outer walls. Yet, there is much more to see other than the fort. The park is peppered with war artefacts and other relics from the 18th century.
Address: Jalan Tun Syed Sheh Barakbah, George Town, 10200 George Town
Operating Hours: Mon-Sun, 9 AM – 10 PM
Getting there: It's a short walk from the Pinang Peranakan Museum.
6. Hin Bus Depot Gallery, George Town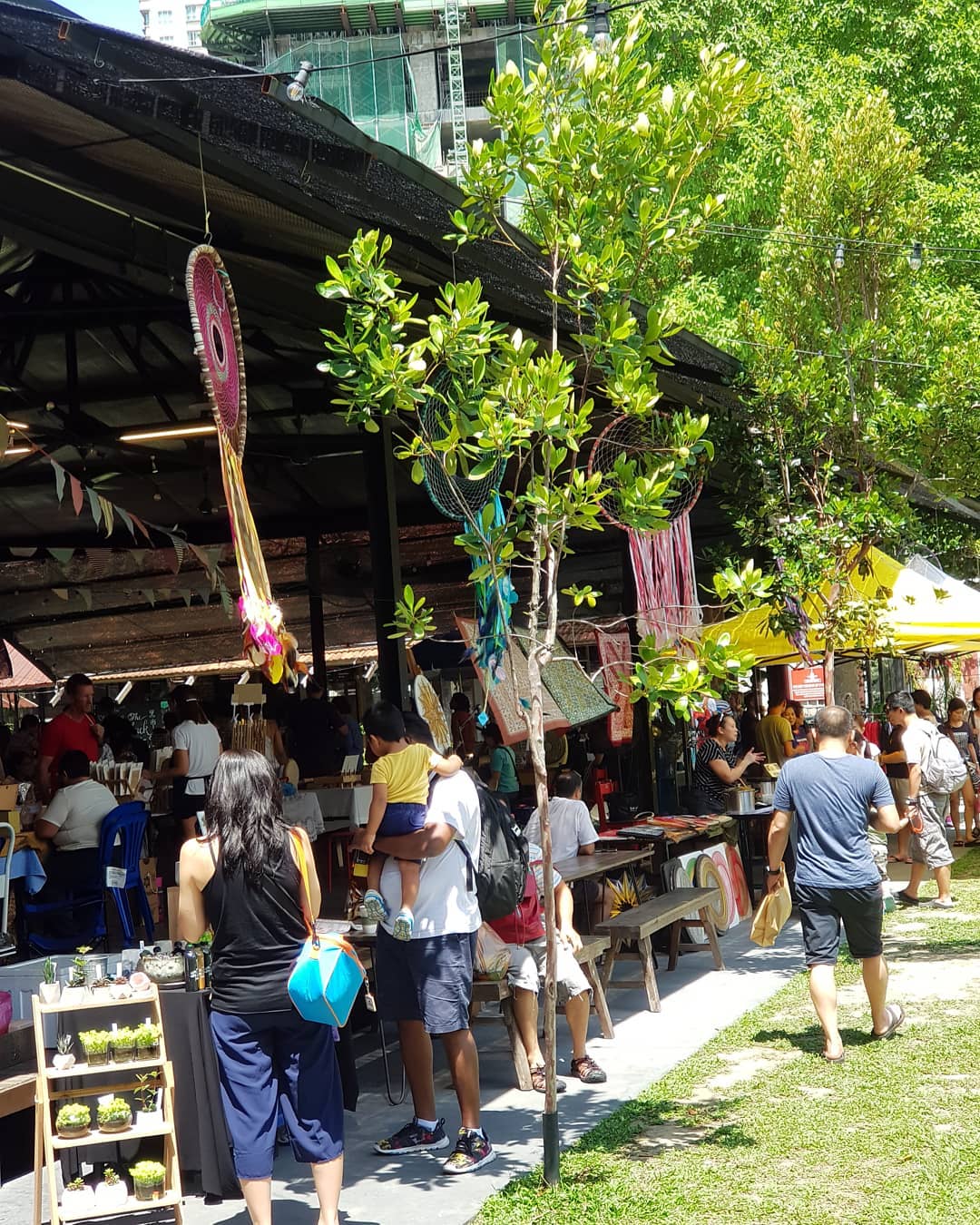 The Hin Bus Depot was once an art-deco building, housing the well-known blue buses in Penang. The depot closed its door in 1999 but starting 2015, the depot opens its door for a weekly Sunday Pop-up market. Make a trip down to the pop-up market on a Sunday and mingle with the locals and entrepreneurs there. Every other day of the week, the old bus depot also serves as an art museum, showcasing local artworks in a unique setting.
Address: 31A, Jalan Gurdwara, George Town, 10300 George Town
Operating Hours: Saturday – Sunday, 11 am – 8 pm | Monday – Friday, 12 pm – 8 pm | Pop-up Market: Sunday, 11 am – 5 pm
Getting there: You can take the Rapid Penang Bus No. 11, 201, 203, 204 or 502 to the Komtar Bus Terminal or Gama Supermarket and you'll be able to spot the Hin Bus depot from there.
7. Cheong Fatt Tze Mansion (Blue Mansion), George Town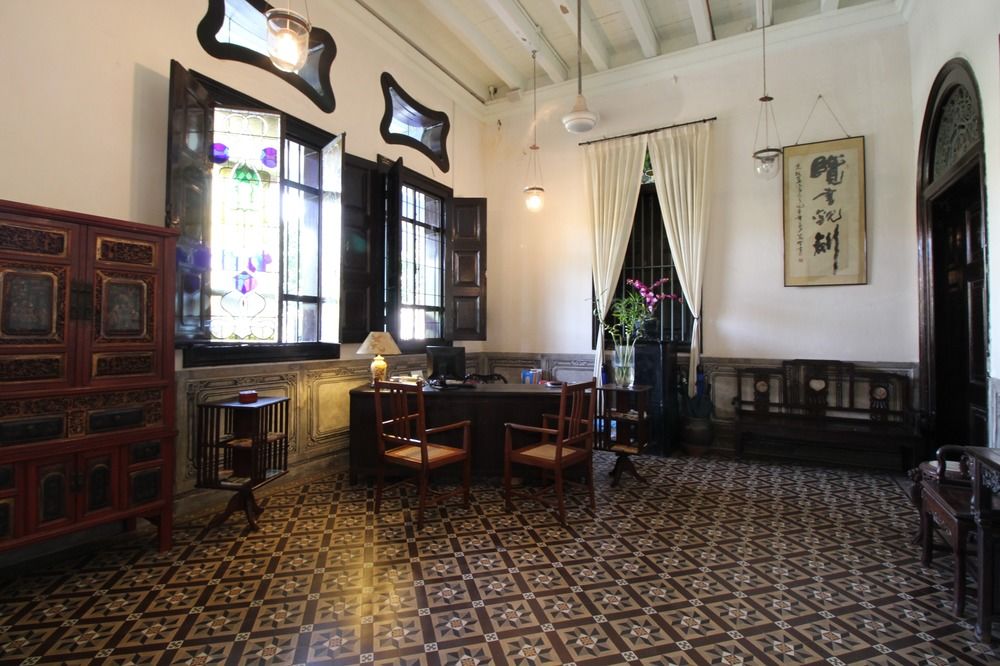 The epitome of elegance and grandeur, the Blue Mansion is Cheong Fatt Tze's brainchild to preserve his Peranakan heritage through architecture and design. The mansion was not only a house for his family but also an office for his business. Now, the mansion opens its doors to travellers looking for a luxury room to stay overnight or the public wanting to learn more about the Peranakan cultures.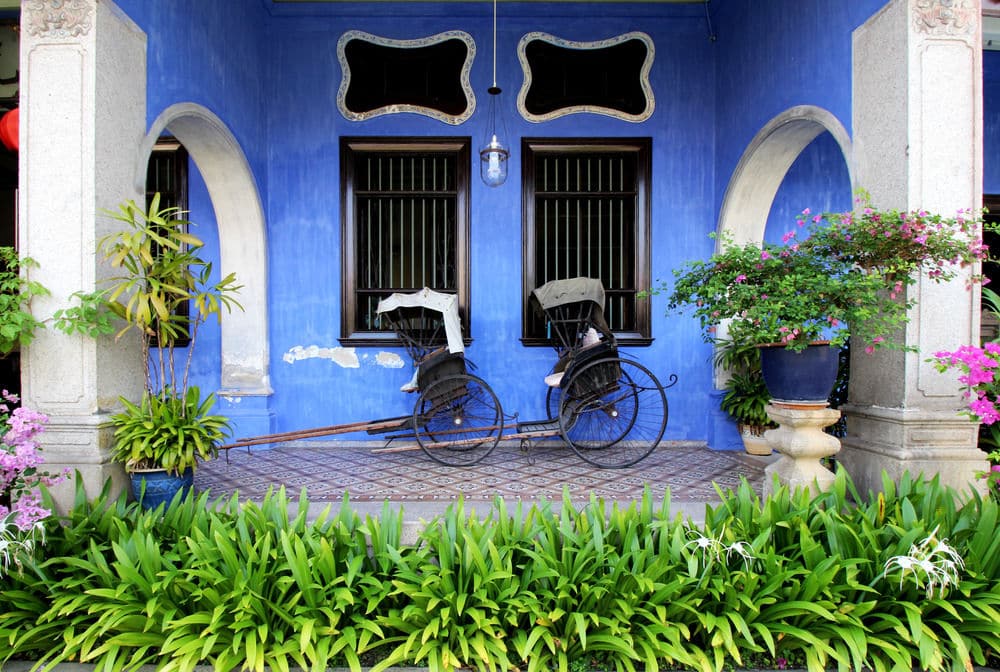 Address: 14 Leith Street, 10200 George Town
Operating Hours: Daily, 11 am – 12 pm & 2 pm – 3 pm & 3:30 pm – 4:30 pm
Getting there: Take a bus and alight at Opps Rima College, Jalan Penang. Walk for 5 minutes.
8. Penang Hill (Bukit Bendera), George Town
CC3.0 by Skyevo
Penang Hill is a hill station established by the British and is only 6 km away from Georgetown. The British built bungalows on the summit of Penang Hill for civil servants and the army members. Today, the thill makes a great destination for holidaymakers in Penang for its cooler temperatures. From the top of the hill, you'll be able to get a view of the surrounding landscape.
Getting there: Take the Penang Hill Railway from the foot of the hill up to the hill station.
9. Dharmikarama Burmese Temple, George Town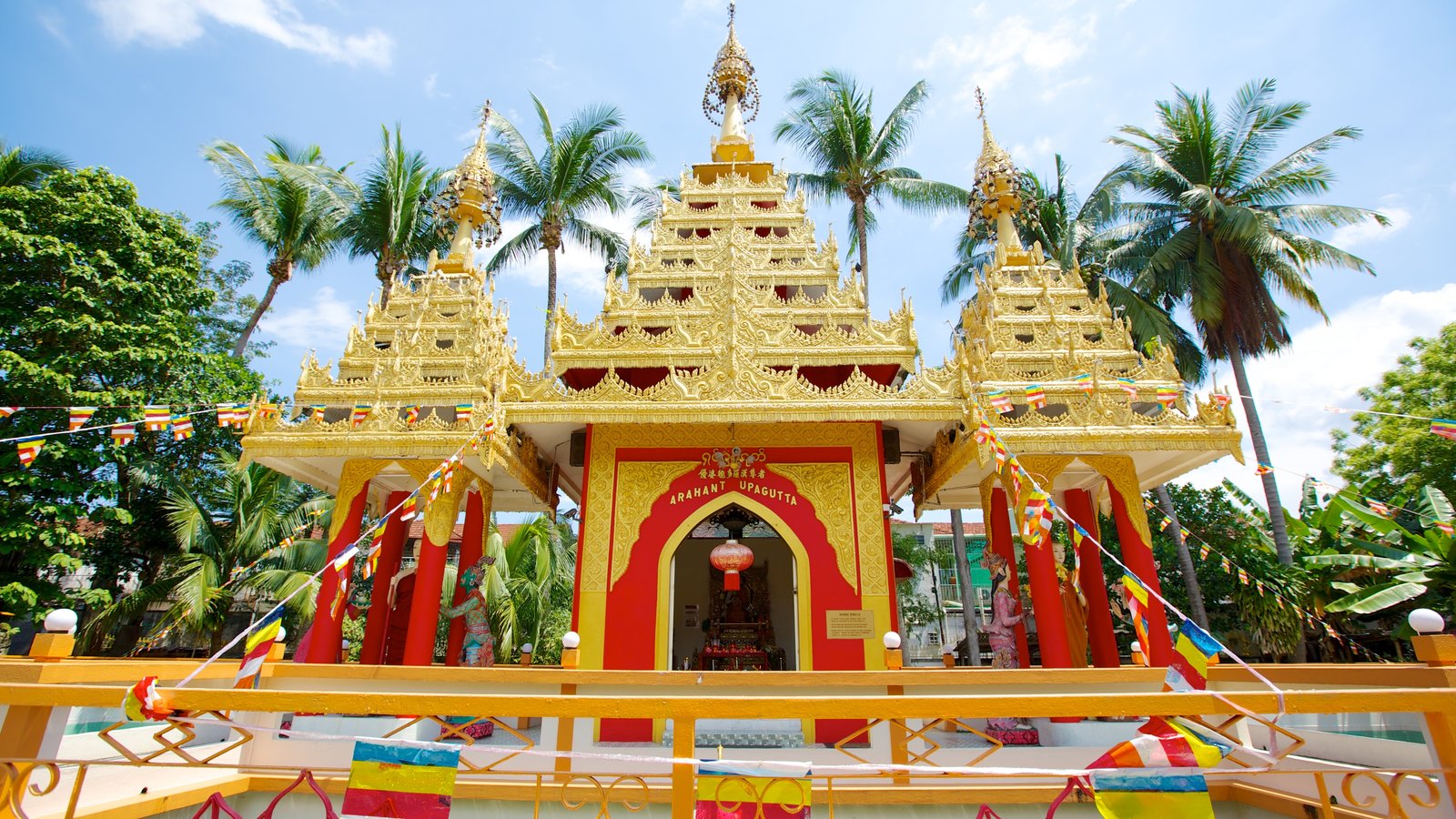 The Dharmikarama Burmese Temple is the only Burmese temple outside of Myanmar and is most remembered for having a pair of large stone elephants at the front gates. The walls and walkways within the temple are filled with Buddha statues that devotees from all over the world have contributed. During the Water Festival, visitors can join in the fun as temple worshippers splash water on each other in celebration of a new year.
Address: 24 Lorong Burmah, 10250 George Town
Operating Hours: Daily, 5 am – 6 pm
Getting there: Take the TransitLink bus No.202 or Hin Bus No.93 from Komtar or Lebuh Chulia to Lorong Burma and you'll be able to spot the temple.
10. Penang Time Tunnel, George Town
The 2D and 3D mural gallery lets you travel back in time to Penang over the last 400 years. You will learn how Penang has developed over the centuries while preserving the rich culture and heritage. If your little ones are not really into history, they can always have fun at the 3D Fluorescent Dream World with vibrantly coloured murals, making awesome photo spots.
Address: 39, Jalan Green Hall, George Town, 10200 George Town
Operating Hours: Monday – Friday, 9:15 am – 7 pm | Saturday – Sunday, 9:15 am – 7:30 pm | Last admission: 1 hour before the closing time
Getting there: Take buses and alight at Sri Penang Hall or Bank Negara bus stops along the stretch of Lebuh Light.
Other cities in Penang like Batu Ferringhi and Penang National Park serve as a great stop-over if you are looking for a beach destination.
Peranakan Cuisine: Must-Try Dishes in Penang

There has been a longstanding debate on whether Malaysian food is better than Singapore, and there's no better place to settle the dispute other than in Penang, Malaysia. Dishes like Hokkien Mee, Assam Laksa and even the Bor Bor Cha Cha are classics that we know and love. Plan a trip out to Penang to try out some of these dishes and let us know what you think.
Penang Hokkien Mee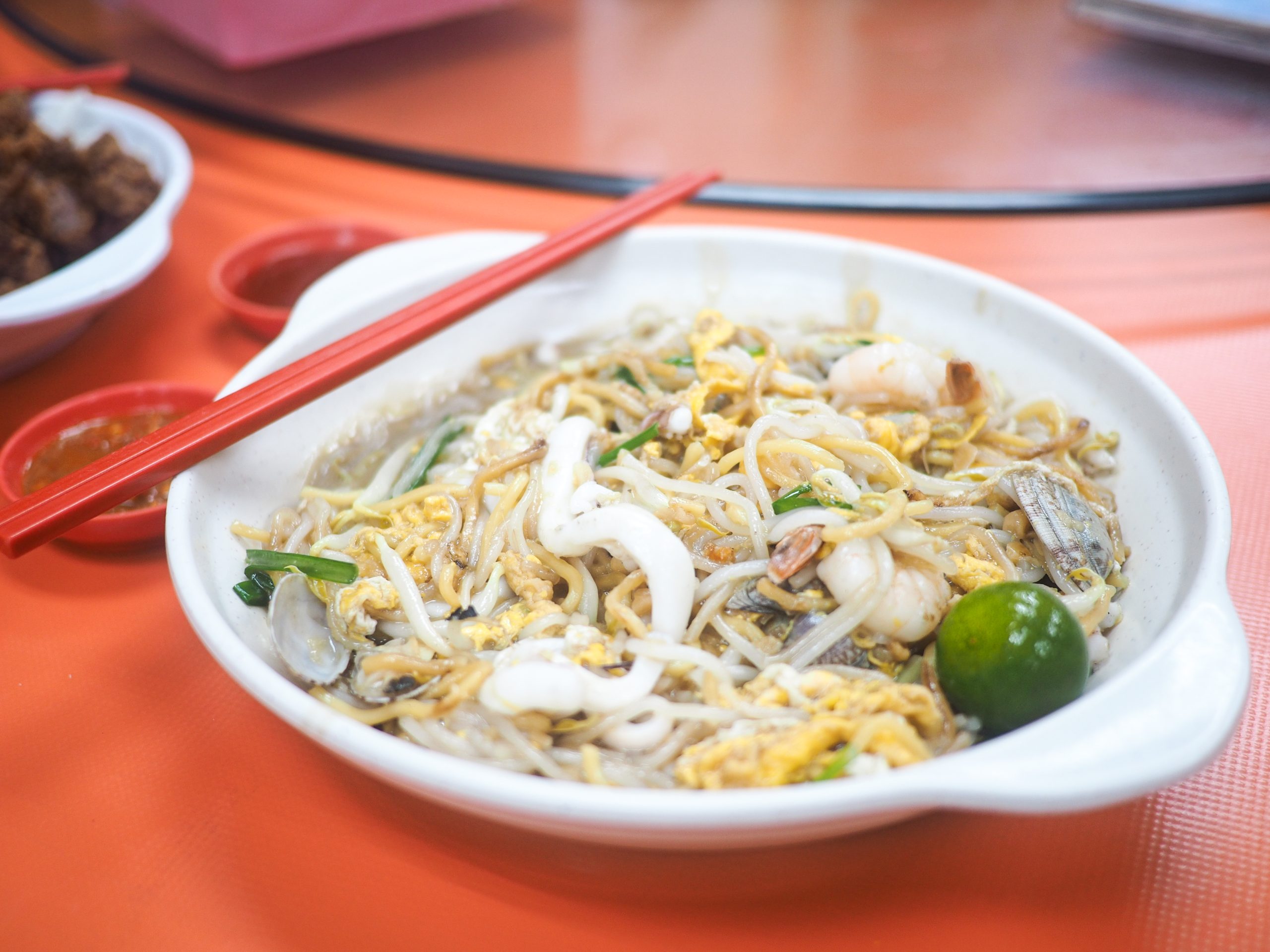 Credit: Irene Arieputri
Lok Lok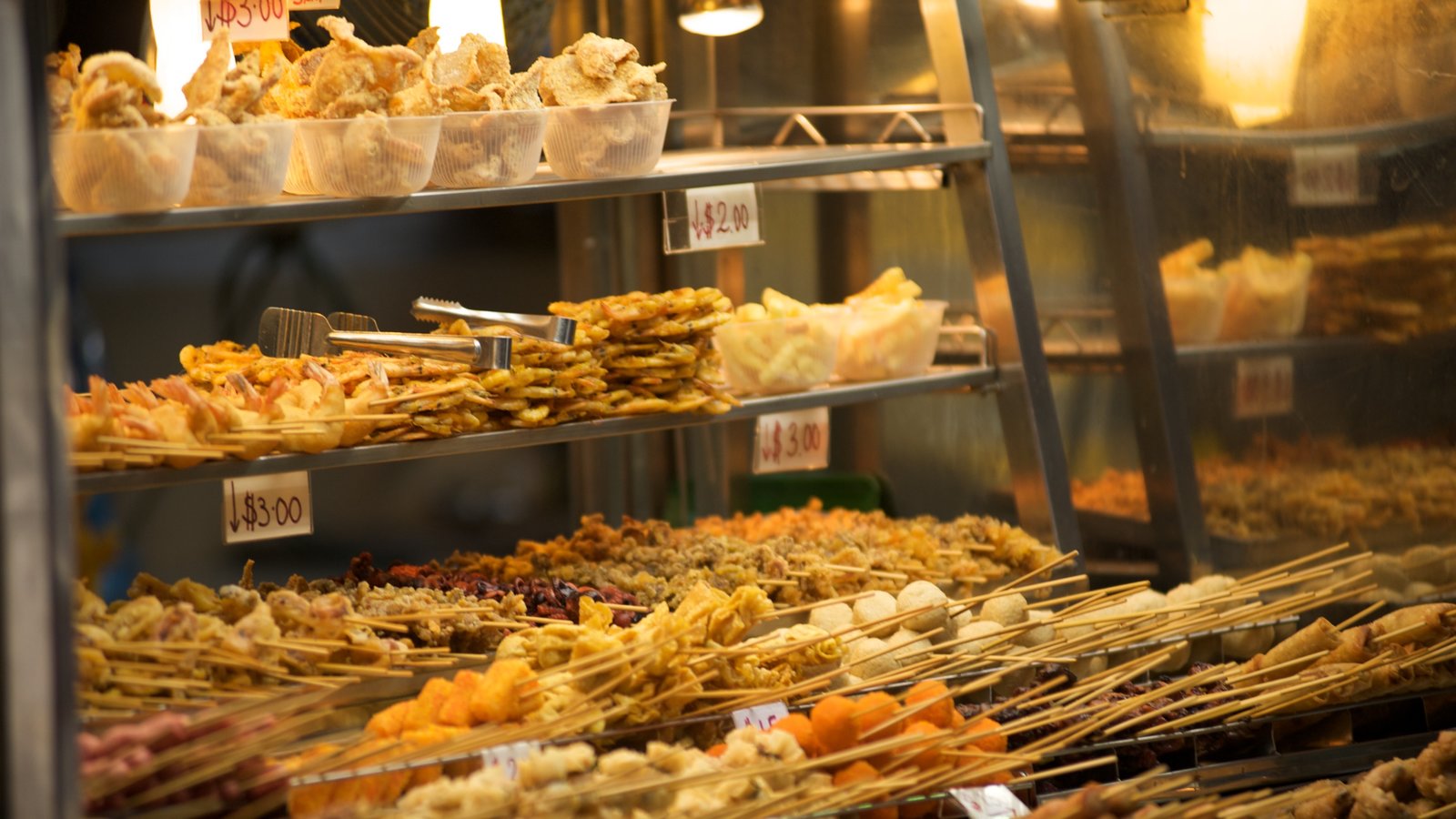 Assam laksa
Spicy and sour noodle in fish broth.
Best in Pasar Air Itam Laksa, Air Itam.
Bo bo cha cha
A popular Peranakan dessert consisting of pearl sago, sweet potatoes, yams, bananas, black-eyed peas in coconut milk.
Best in Kedai Kopi Bukit Mertajam, Bukit Mertajam.
Sambal hae bee
Spicy dried shrimps sambal.
Best in Ivy's Nyonya Cuisine, George Town.