By Marisse Gabrielle Reyes, on May 18, 2018
What You Need to Know About Gili Islands
Millions of tourists descend on the Indonesian island paradise of Bali all throughout the year for a dose of vitamin sea, wonderful hospitality, sumptuous food and drink, as well as inspiring cultural activities. Nearly every square meter of Bali has been explored and anyone who has recently been to Bali knows that the island is struggling to keep up. That's where the outlying islands of Gili come in. This cluster of pristine islands has proven to be hot new territory for adventurous travellers as well as those seeking some time away from hoards of tourists. The laid-back vibe of these islands, with no cars or motorcycles, throws you back to Bali in the eighties. Each of the three islands has an entirely different feel and charm, offering something special to those seeking nature, romance, or an atmosphere of the party.
Gili Air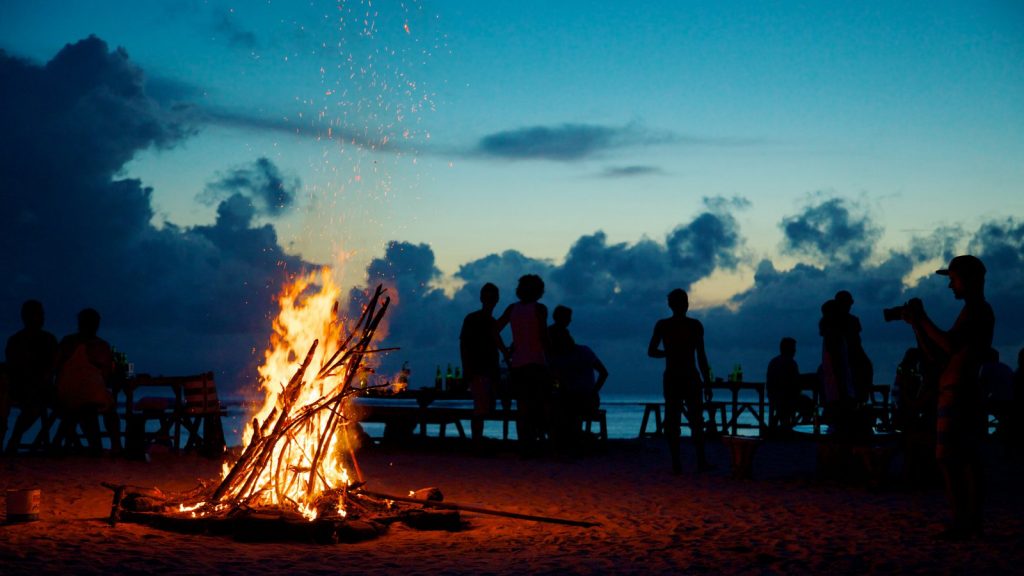 Closest to Lombok, Gili Air is the top pick for budget travellers in search of a small laid-back island to sprawl out on. The entire perimeter of the island can be walked in less than three hours, making it ideal for a beautiful sunset stroll on white, powdery sand. This island is the least developed of the Gili Islands, but it's quickly catching up in terms of cafes, bars, and hotels.
What to do on Gili Air
The calm waters of Gili Air are ideal for snorkelling, paddle boarding, and diving. There are a few dive centres on the island where you can rent gear, such as Manta Dive.
Where to eat
Go luck and tuck into nasi campur at Warung Padang. Don't miss the ayam goreng and gado gado. To fix your craving for European eats, head to Le Cirque for French pastries and bread.
Where to stay
There's a good variety of accommodation for almost every budget on the island. A good pick for mid-budget is Mola Mola Resort Gili Air Lombok which offers a mix of the contemporary and traditional by the sea.
Pro tip: Head to Winwin Restaurant for Happy Hour every evening and enjoy ocean-front sunset cocktails with the waves lapping at your feet.
Gili Trawangan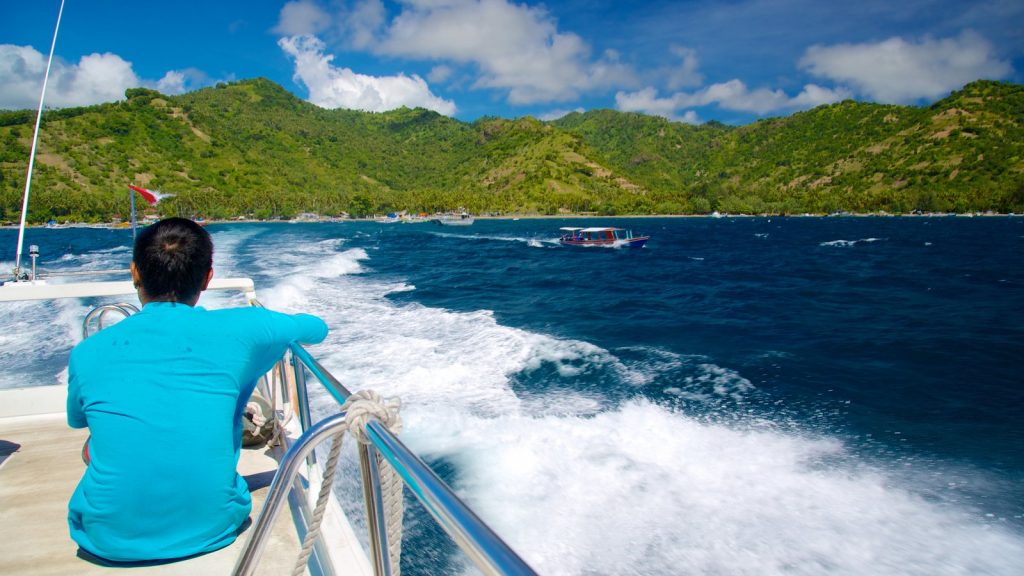 Accessible to both Bali and Lombok, Gili Trawangan is not only the largest of the Gilis but also the most developed. It's here where you'll find a young crowds taking to beach bars until the wee hours as well as families seeking out a slice of paradise. Motorized vehicles are also not permitted on this island, so enjoy the novelty of catching a cidomo (horse carriage) to get around and capture a fun photo. They are pretty expensive tho!
Although Gili T is indeed very beautiful, don't expect an undiscovered island. News of the Gilis got out some time ago so backpackers do flock here. It's not overrun but there's definitely a scene chocful of backpackers. There is a stretch of bars near the pier that is particularly popular with this young crowd. It is a lot of fun with an unexpected energy for such a small place. If you're seeking beauty sleep and serenity, stay further from the pier or the other side of the island.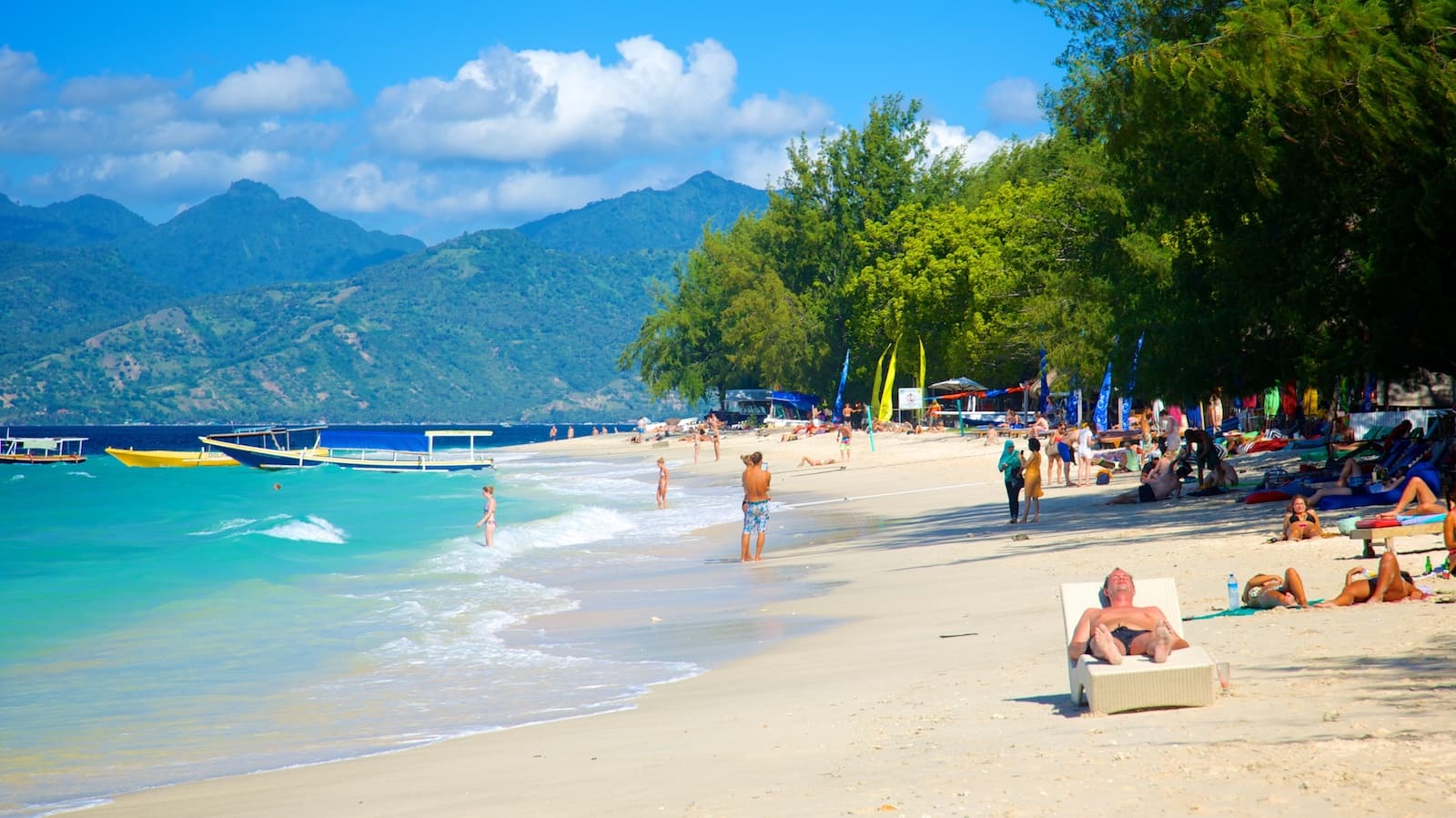 What to do
Rent some snorkelling gear and spot wild sea turtles on North Beach. Banana boating, fishing, diving, and free-diving are also available on the island.
Watching the sunset is up there as Gili T sees some splendid sunsets meeting the crisp blue of the clear waters on the horizon. The Ombak swing at Hotel Ombak Sunset (hint in the name) is also really popular for instagrammable pictures at sunset. Prepare to queue.
If you like partying, head to the beach bars after 9pm. They are lively till late. The reggae bar is pretty popular. Remember you're coming back to Singapore though, don't go buying mushrooms willy nilly. It may seem harmless because it's all out in the open, but I've heard enough nightmare stories to advise steering clear.
Of course, picking a nice resort would sort out this whole what to do business. Just lounge about in your room with a balcony view of blue seas, swim in the pool, watch amazing sunsets, drink cocktails… Relaxation is key. The island is small so its pretty walkable, but that doesn't mean 5 minute walks so be prepared to go the distance to cross the island.
Where to eat
There are loads of beach bars with fresh seafood on Gili Trawangan such as the highly rated Ikan Restaurant and The Roast House. Just wander about and pick one. Barbeques are good option, with fleshy lobsters and buffets to choose from. There are also hip cafes if you fancy some western food or a cuppa.
Editor's Note: I really enjoyed the food at Blue Marlin Dive Gili Trawangan. I mean, surprisingly good for a Dive Shop. You sit on the floor by the pool and they serve up some delicious curries and cocktails.
Where to stay
Cash conscious travellers will be spoiled at Gili Smile Bungalows as for a small fee, you'll have your own room, bath, and patio.
Villa Ombak is popular for a bit more of a rustic look with all the luxuries in terms of amenities.
Pro tip: Trendy boutique, Casa Vintage is one of the best spots for shopping on the island. Stock up on eco-conscious bohemian fashion here.
Gili Meno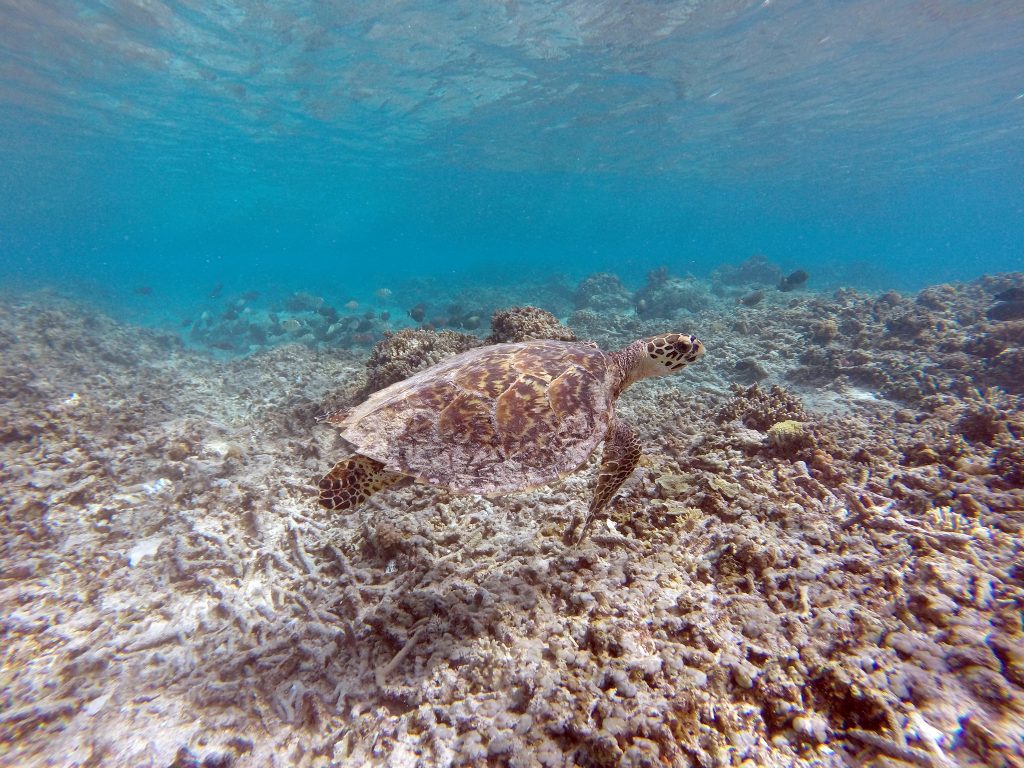 Francesco / CC BY 2.0
The most underdeveloped of the Gilis is also the smallest. Gili Meno measures only one by two kilometres and is the island of choice for those looking for a real escape. Crystal clear waters, white sand, and views of the other islands are what you'll get at Gili Meno.
What to do
The best thing to do on Gili Meno is absolutely nothing. Enjoy the tranquillity from a daybed on the beach. But if you can't sit still, visit the turtle sanctuary or finally get your PADI.
Where to eat
This island is all about seafood cooked simply on the grill as well as local favourites. about local food and seafood. Mahamaya and Pojok No Five Star are great options for tasty dishes and friendly service.
Where to stay
Truly one-of-a-kind, Karma Reef, offers bohemians a front row seat to the turquoise waters of Gili Meno. Stay in a bungalow or a memorable luxury 'sea tent'.
Pro tip: Stretch it out at Be Wellness, a charming little yoga studio on this peaceful island. Add to your bliss and stay for a meditation class.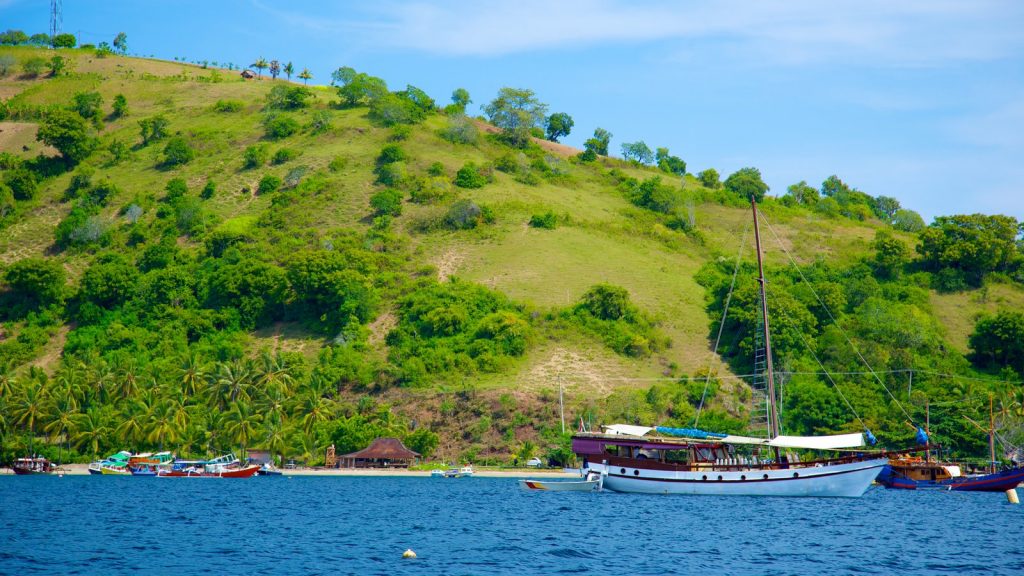 One of the most exciting things about travel is discovering relatively hidden gems. Although many wanderers are now flocking to the Gili islands to experience unspoilt natural beauty, the rising interest in these Indonesian Islands makes that future uncertain. All-in-all, it all makes a strong case for visiting the Gili Islands sooner rather than later.