By Expedia Singapore, on August 2, 2018
Guangdong Teochew Cultural Travel Guide
The forefathers of many Teochew Chinese in Singapore settled down here as plantation owners. They came to Singapore looking for business opportunities to start gambier or pepper plantations. Their traditions and language are still a part of the larger Singaporean society. The north-west region of Singapore, where the plantations used to be, still bears the names of Teochew clan heads like Choa Chu Kang, Lim Chu Kang and Yio Chu Kang.
These Teochew Chinese came from the Chaoshan region in eastern Guangdong. Their culture and traditions have been passed down through generations. Plan a trip to cities like Chaozhou, Jieyang and Shantou where it is said that the Singaporean Teochews originated, to understand more about where the traditions came from.
Best time to visit Guangdong
The best time to visit Guangdong would be in the Autumn season, which is from late October to mid-December. The dry and cool weather is great for travel. Avoid China's National Day (October 1 to 7) as it can get highly congested.
Getting there
Direct flights to Shantou – via China Southern Airlines
Where to stay
Situated within a historic district and walking distance to Guangji Bridge, Sunshine Hotel is a modern and minimalist hotel. Its strategic location serves as an excellent base for you to travel outwards to nearby towns and cities.
Cultural Treasures to Look Out For

Teochew string music
Also known as Chaozhou xianshi in mandarin, the Teochew's unique brand of string music emerged from the cultural sphere of Eastern Guangdong. Visit a teahouse during your trip to enjoy a relaxing afternoon of Chaozhou music while sipping on traditional Chinese tea.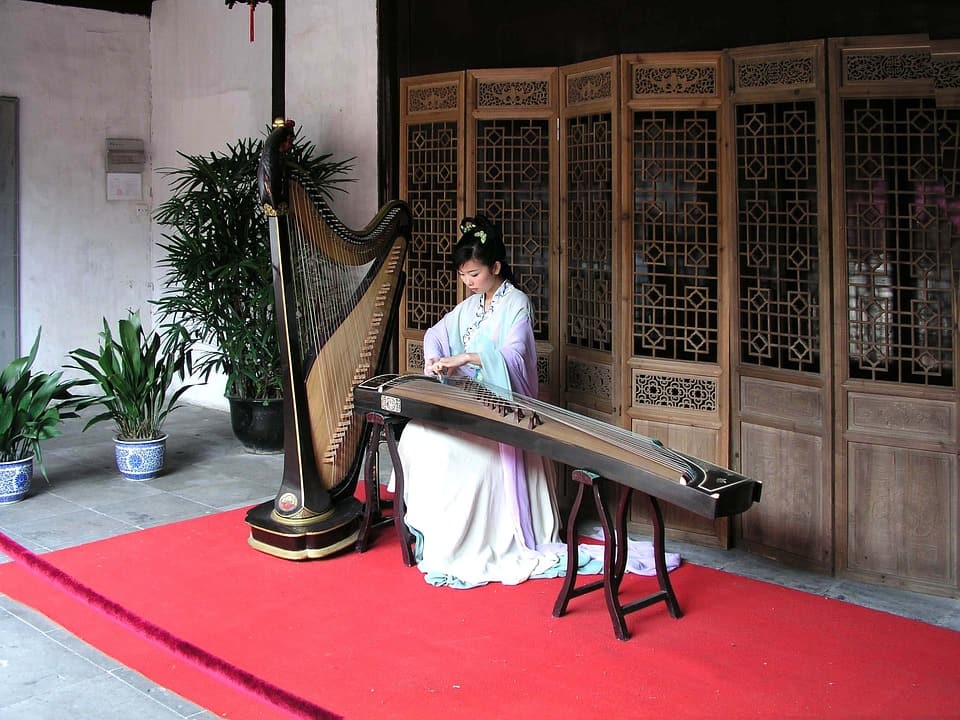 Dialect
The Teochew dialect is a variation of the Hokkien dialect also heard in Singapore. While in Chaozhou, listen out for the Teochew dialect and its similarities or differences with the way Singaporeans speak.
Teochew Woodcarving
Amongst the architectural features unique to the Teochews, woodcarving remains their most iconic. Originating from the Tang Dynasty, the Teochews use a great deal of woodcarving to adorn their buildings throughout the region.
Places to Visit in Eastern Guangdong

1) Chaozhou
Rustic Kampung: Chaozhou has rustic vibes with the rundown old buildings and small coffee shops. Less bustling than Guangzhou.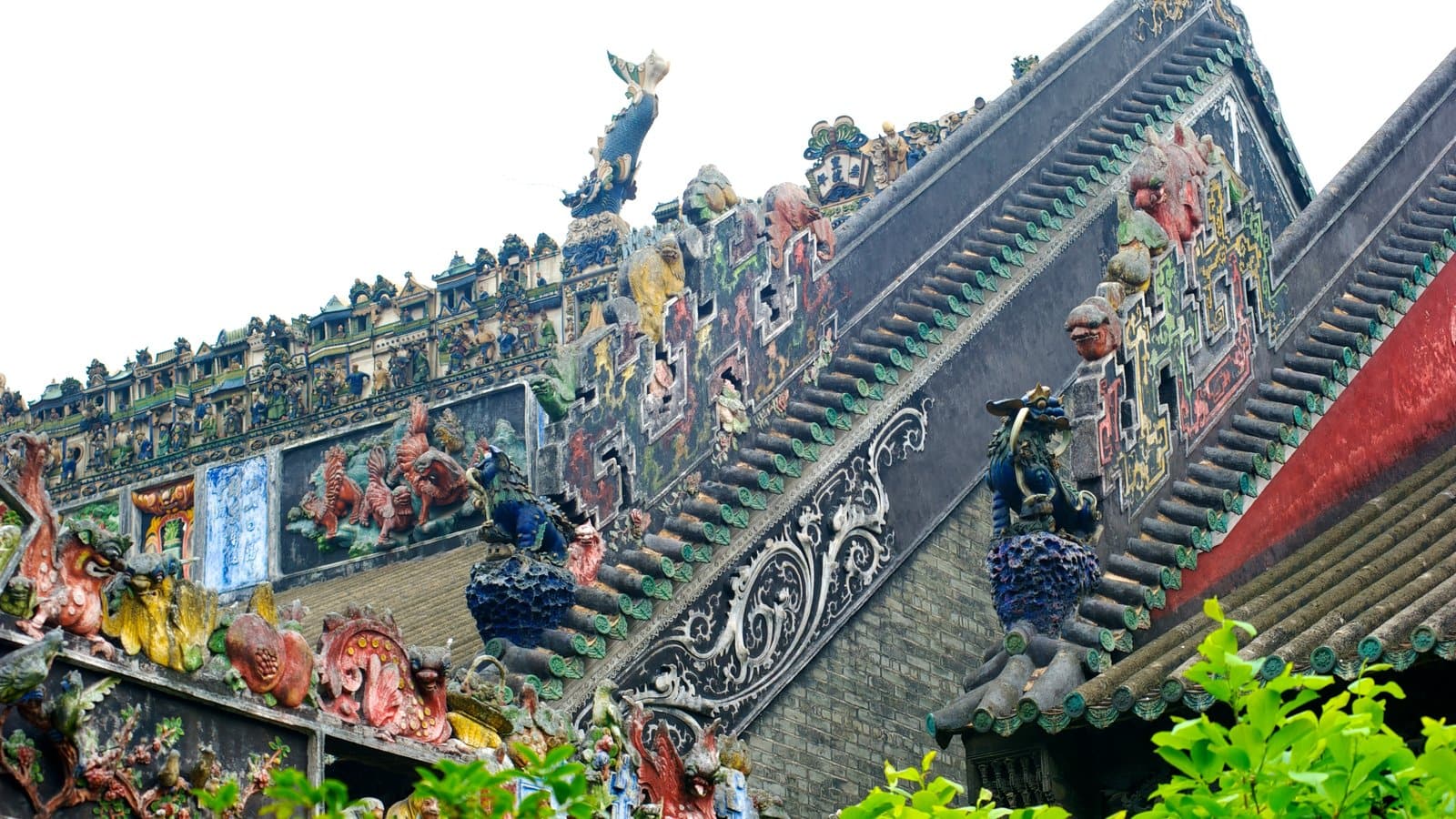 Chaozhou city is the homeland of almost 10 million of the Chinese diaspora, not just in Singapore but throughout the world. Much of the ancient traditions and culture have been kept alive in Chaozhou, partly because they were geographically isolated. Enjoy a rickshaw tour inside of the Jiadi Lane where you'll be able to see structures and residences that date back to the Ming and Qing dynasties.
Getting around: The main attractions in Chaozhou city are within walking distance of one another. You can visit the Guangji Bridge, Paifang Street and Ancient City Wall all within a day.
2) Guangji Bridge, Chaozhou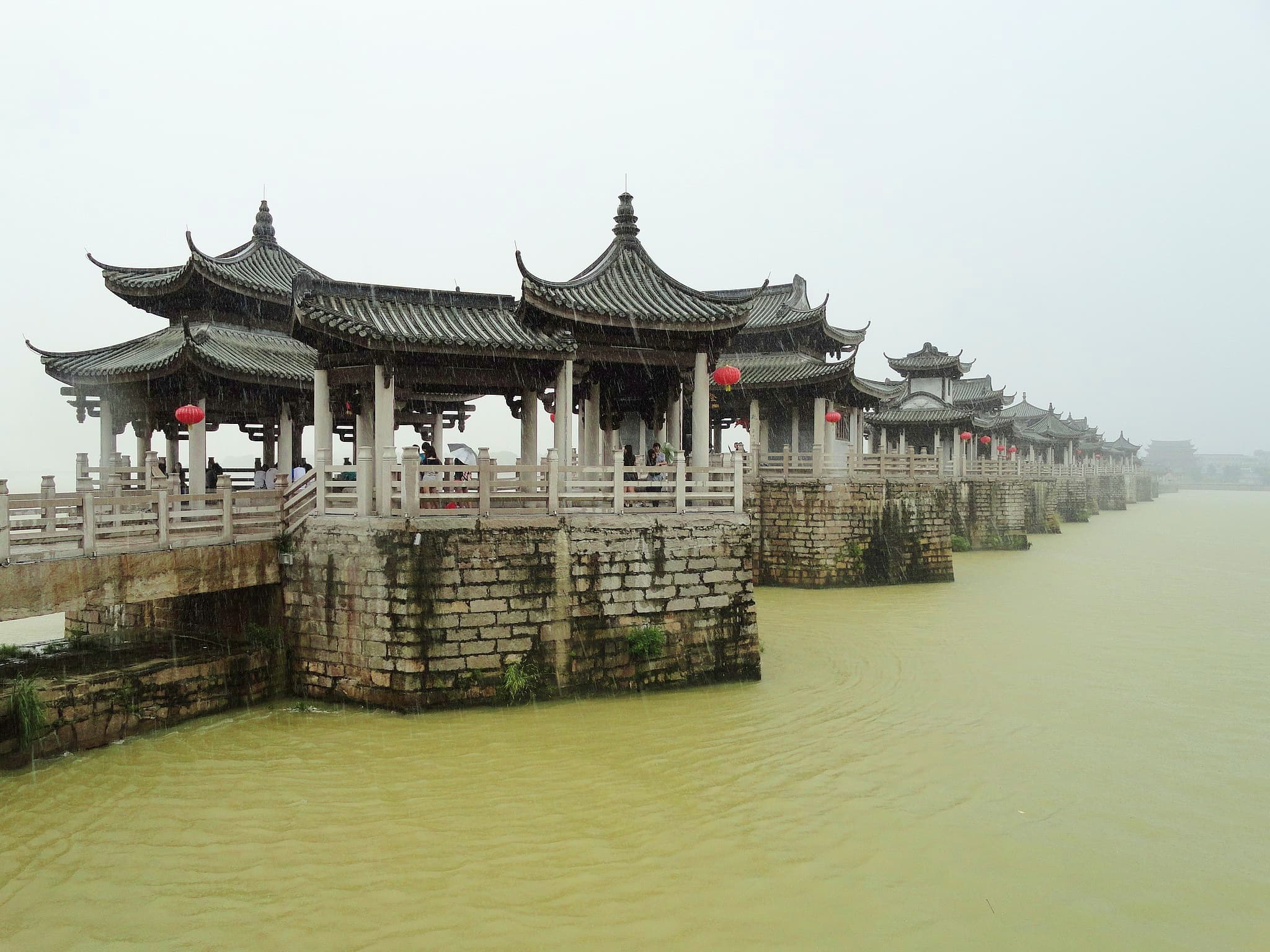 CC BY-SA 2.0 by Luis Evers
The Guangji Bridge was built along the Han River which was of great importance to the economy in Chaozhou. It is also known as the "The Floating Bridge" because the entire structure was supported by eighty-six boats. Over the years, several magistrates have repaired and added to the bridge, and it is a crucial relic under national protection today.
[tabs]
[tab title="Visitor Info" icon="entypo-address"]
Entrance Fee: RMB 50 to walk across the bridge
Address: Outside East Gate, Xiangqiao District, Chaozhou 521000, China
Opening Hours: Daily, 8 am – 5 pm
How to get there: The bridge is walking distance from the city centre. If you're coming from elsewhere in Chaozhou, there are public buses that will take you directly to the entrance of the bridge.
[/tab][/tabs]
3) Ancient City Wall of Chaozhou, Chaozhou
The ancient city wall is one of the most iconic structures in Chaozhou and the locals' greatest pride. The formidable fence protected the ancient city from massive flood damage from the Hanjiang River. Enjoy a traditional Teochew lunch in the old town of Chaozhou, just behind the wall.
[tabs]
[tab title="Visitor Info" icon="entypo-address"]
Entrance Fee: Free
Address: Xiangqiao District, Chaozhou, China, 521000
Opening Hours: Daily, 24 hours
How to get there: The wall is next to the Guangji Bridge.
[/tab][/tabs]
4)Memorial Arch Street, Chaozhou
Known as the Taiping Road (or Paifang Street) in Mandarin, the street is lined with 20 historic memorial arches. The arches commemorate top scholars and high-ranking officials during the Ming Dynasty. While you're there, experience all that Chaozhou has to offer by trying out the snacks by roadside stalls and spending a night watching Chaozhou opera.
[tabs]
[tab title="Visitor Info" icon="entypo-address"]
Address: Taiping Rd, Xiangqiao District, Chaozhou, Guangdong, China, 521011
How to get there: Taiping Road is a 15-minute walk from the Guangji bridge.
[/tab][/tabs]
5) Queshi Scenic Area, Shantou
Old Town: The strong industrial vibe is evident on the road and buildings. However, you can still explore the historic buildings in its outskirt. You will get to mingle with the locals along the street at night.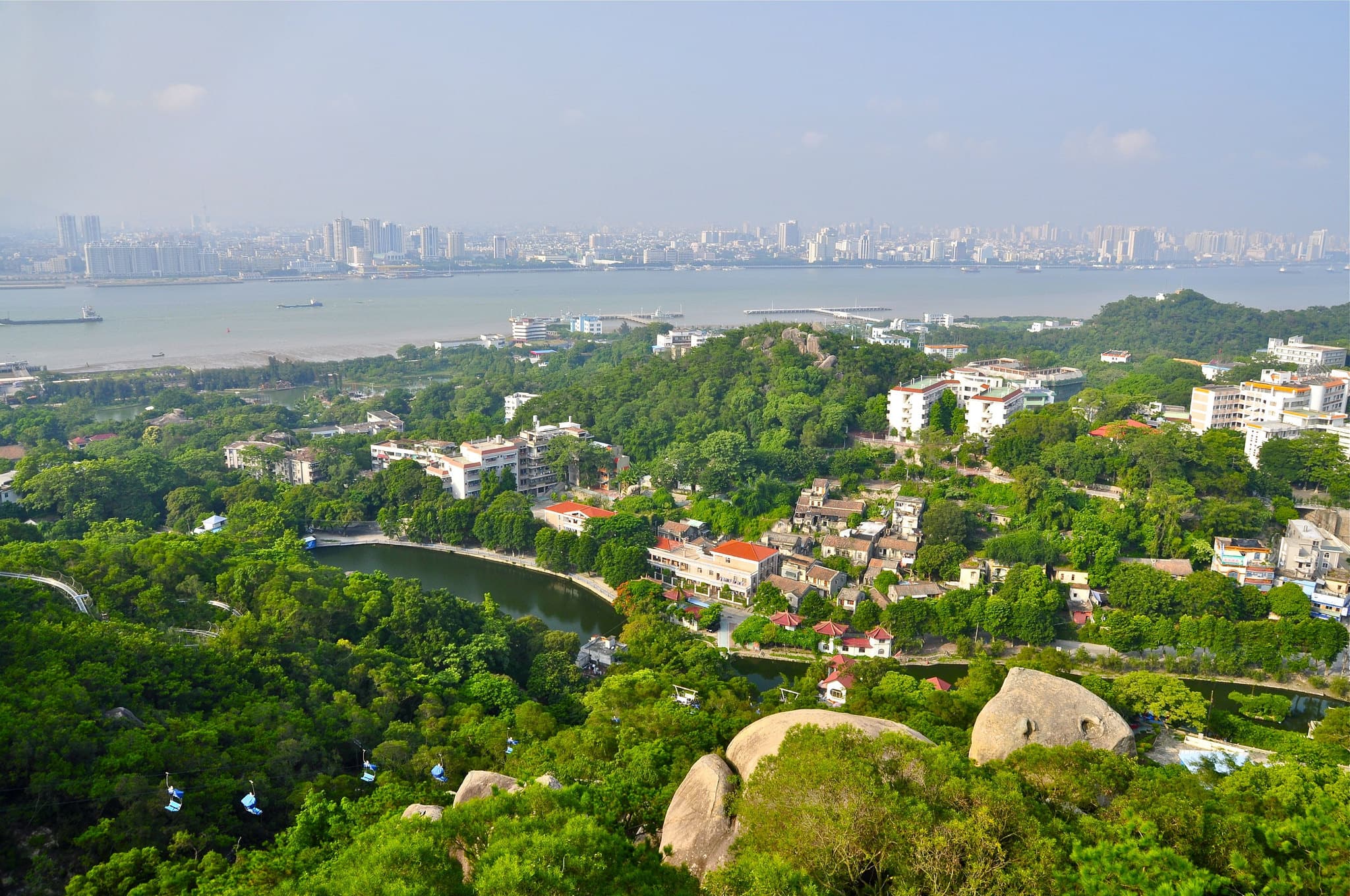 CC2.0 by Leo Li
From downtown Shantou, take a 15-minute ferry ride to the Queshi Scenic Area which is almost like an island on its own. Treat yourself to the sights of evergreen hilltops and beautiful flora and fauna. Besides the exploring the caves, you can also ascend to one of the scenic spots to get a bird's-eye view of the surrounding gulf.
[tabs]
[tab title="Visitor Info" icon="entypo-address"]
Address: Haojiang Qu, Shantou Shi, Guangdong Sheng, China 515100
How to get there: From Shantou, either take the ferry ride or the bus into Queshi Scenic Area.
[/tab][/tabs]
6) Zhongshan Park, Shantou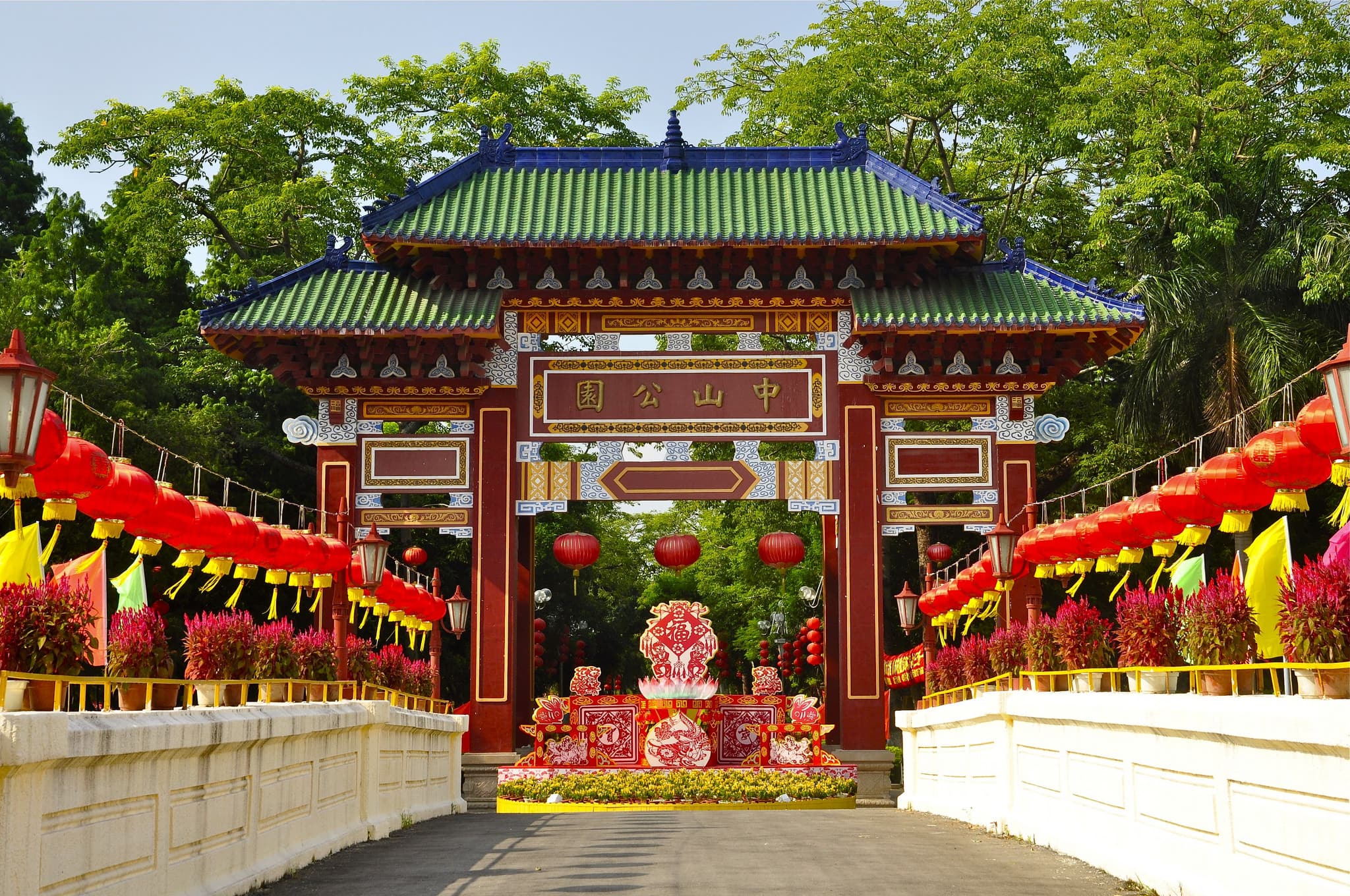 CC2.0 by Leo Li
The Zhongshan Park pays homage to Sun Zhongshan (or Dr Sun Yat-sen). The sprawling park offers visitors plenty of activities to fill an entire day. Explore one of the caves or hike up a hill. When you need a break, head to the Shantou Museum or enjoy a boat ride along the water brook. Admission to the park is free.
[tabs]
[tab title="Visitor Info" icon="entypo-address"]
Address: 5 Yuemei Rd, Jinping Qu, Shantou Shi, Guangdong Sheng, China, 515100
Opening Hours: Daily, 6:30 am – 9:30 pm
How to get there: There are plenty of public buses that will bring you to Zhongshan Park. Alight at Zhongshan Park bus stop (中山公园前).
[/tab][/tabs]
7) Tropic of Cancer, Shantou
While you're in Shantou, stop by the Tower of the Tropic of Cancer — a modern structure that was built to help people appreciate the imaginary line of the Tropic of Cancer in a more tangible way. Interestingly enough, the Tropic of Cancer cuts through 16 different countries and regions, most of which are desert areas but Shantou is host to lush greenery and experiences plenty of rainfall.
[tabs]
[tab title="Visitor Info" icon="entypo-address"]
Address: Jinping District, Shantou, China
How to get there:  Take Bus 17 from the city centre of Shantou towards Jieyang city and alight near the toll gate. From there, you'll be able to hike up to the monument at the top of a hill.
[/tab][/tabs]
8) Qing Ao Bay, Nan'ao County, Shantou
A must-see for many visitors to the Guangdong region, the bay is home to a long stretch of soft-sand beach. Steal away from the city and enjoy some water sports and leisurely activities here.
[tabs]
[tab title="Visitor Info" icon="entypo-address"]
Admission Fee: 15 RMB
Address: 336 Provincial Rd, Nanao Xian, Shantou Shi, Guangdong Sheng, China
How to get there: Visitors can get to the island by ferry or bus. The bus runs three times a day from Shantou General Coach Station.
[/tab][/tabs]
9) Chen Ci Hong Mansion, Shantou
CC3.0 Alex Chen
Just a stone's throw away from the city centre, you'll be able to find a vast mansion built by a wealthy Teochew family. The complex is so large that locals call it the 'little imperial palace'. Chen made his fortune in Thailand first as a trader, and later expanded into rice milling, finance and other sectors. He had built the mansion back in Guangdong for his sons, but it was never lived in. Today it has been converted into a museum.
[tabs]
[tab title="Visitor Info" icon="entypo-address"]
Entrance Fee: RMB 12
Address: Qianmei Village, Chenghai, Shantou, China
Getting There: Take the No. 103 city bus at People's Square (Renmin Guangchang) in Shantou or Chenghai Bus Station to Chen Cihong's Former Residence.
[/tab][/tabs]
10) Jieyang Palace, Jieyang
Stuck in Between: Jieyang is in the transition towards modernity, but still has the charms of Chinese stone bridge and traditional houses all around the township.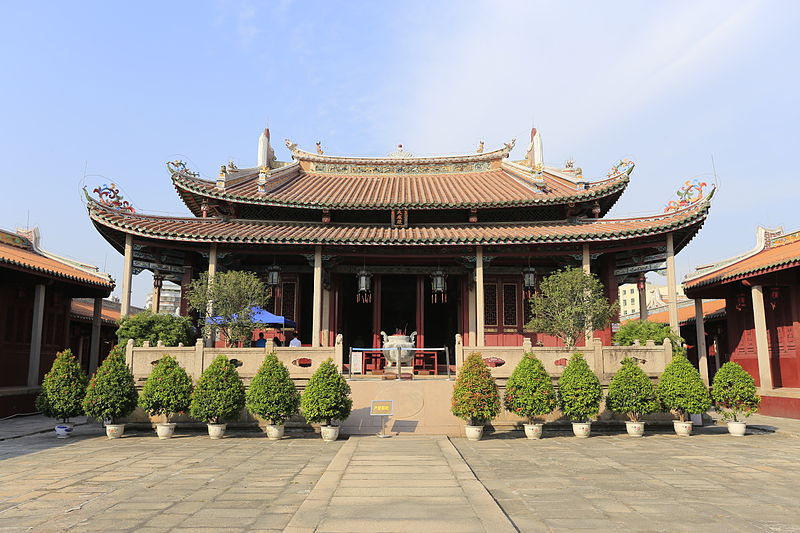 CC BY-SA 3.0 by Zhangzhugang
Jieyang is home to the renowned Confucius Temple. It once served as a school for Confucian thought and philosophy. The halls of the temple now house the statues and idols of the sages and philosophers. It is the most well-preserved temples in Southern China. Explore the palatial compound and appreciate the roots of many of the Chinese teachings and traditions.
[tabs]
[tab title="Visitor Info" icon="entypo-address"]
Address: Hanci Road, Rongcheng District, Jieyang 522000, China
Operating hours: Daily, 12 am – 11:59 pm | Closed during lunch hours from 12 pm to 2 pm
Getting There: Take Jieyang's highspeed rail to Jingxianmen station – it's an 8-minute walk to the palace.
[/tab][/tabs]
Flavours of Teochew: Must-try food in Eastern Guangdong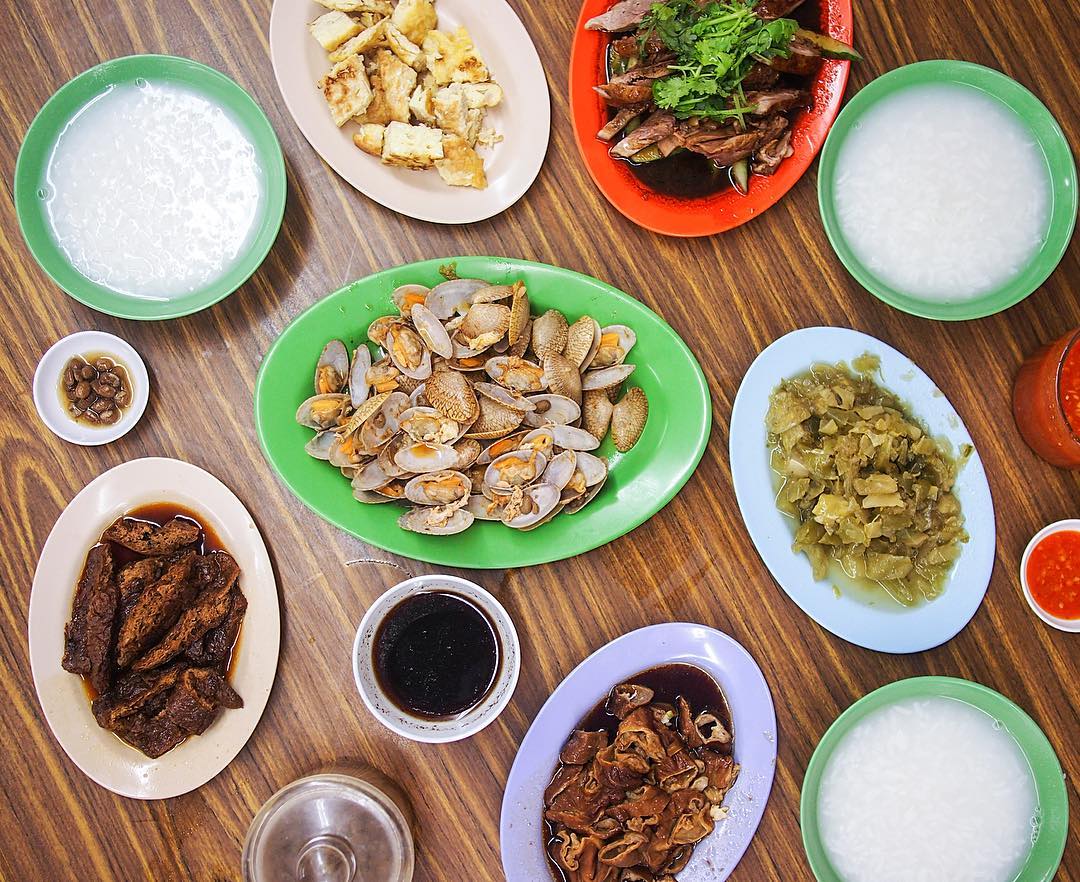 Teochew Porridge | Credit: Irene Arieputri
Teochew Porridge
While in Singapore you only get to pick from the array of cooked food, in Shantou, you can choose the raw ingredients and the cooking style.
Best in 桂园白粥 (Gui Yuan Bai Zhou) at Guangdong Shang for an authentic experience.
Stewed Goose
Goose is seriously hard to find in Singapore because of the strict regulation on the import of geese. In eastern Guangdong, however, geese are almost at every restaurant. Shantou suburb has a special breed of goose that is also one of the largest in the world.
Best in Jianye Restaurant at Henghui Mansion (Fenghuang Shan Road).
Chive dumplings | Credit: Irene Arieputri
Chive dumplings
Thin skin that doesn't break with the chock full of chives.
Best in Chaozhou.