By Morgan Awyong, on October 8, 2019
The Double Life of Jiufen: Staying Overnight at the Day Trip Destination
The scenic town of Jiufen in Taiwan is by no means a new tourist destination. Long famed for its pretty winding streets packed with food and wares, this spot day trip destination is less than an hour away from Taipei.
Some people stay until sunset to gaze at the dramatic display from the coastal landscape, or even wander in the evening among the lanterned streets, but most wouldn't consider staying overnight at this small village. So, with a mounting curiosity for what happens after the crowds go home, I did – and two nights at that!
Of rugged coastlines and picturesque tea houses

Jiufen is renowned for 4 main things: the stunning coastal landscape, the pretty lantern-lit tea houses, the atmospheric old street, and for inspiring a scene in Hayao Miyazaki's "Spirited Away".

I was initially worried about where to alight after boarding the 1062 bus from Taipei to Jiufen near Zhongxiao Fuxing Station, but that was unfounded. A spectacular vista will signal your approach and the bus will stop you at the mouth of the crowded Jiufen old street, so just follow suit and alight with everyone else.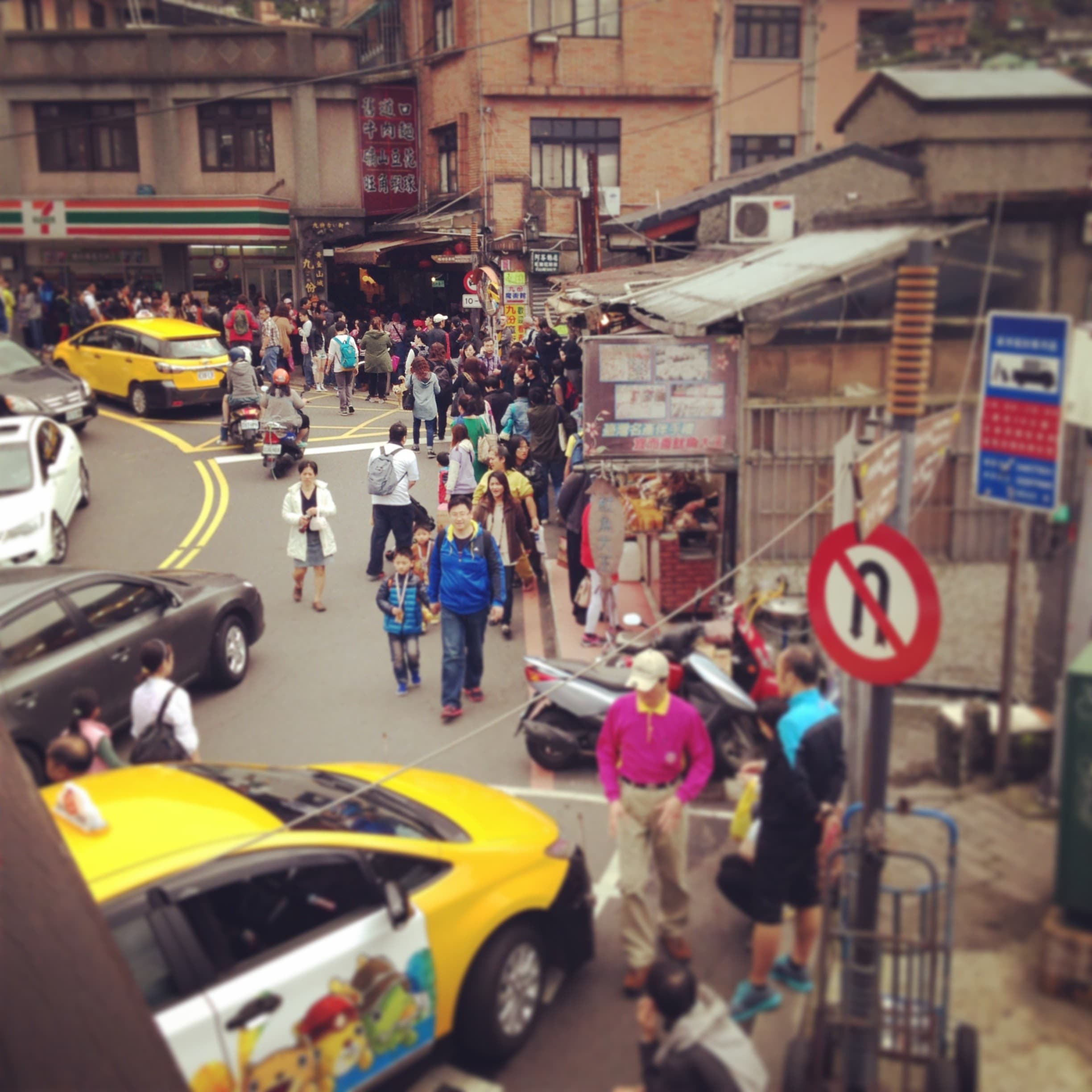 My accommodation was at the end of the famous old street, so this was the perfect time for me to weave through and grab a bite. In this case, a grilled buttered mushroom. Of course, foodies might want to check out highlights such as the handmade fishballs and taro balls.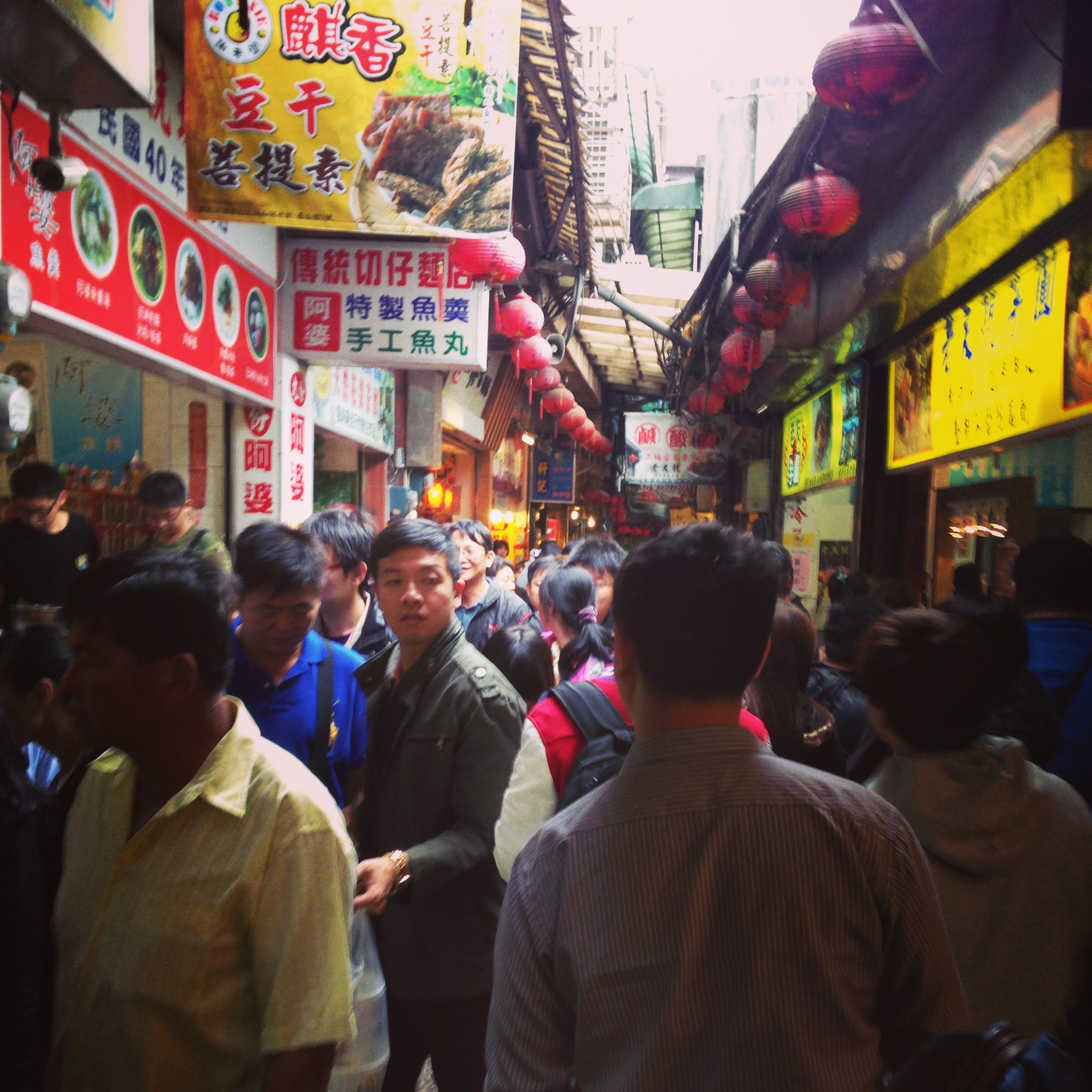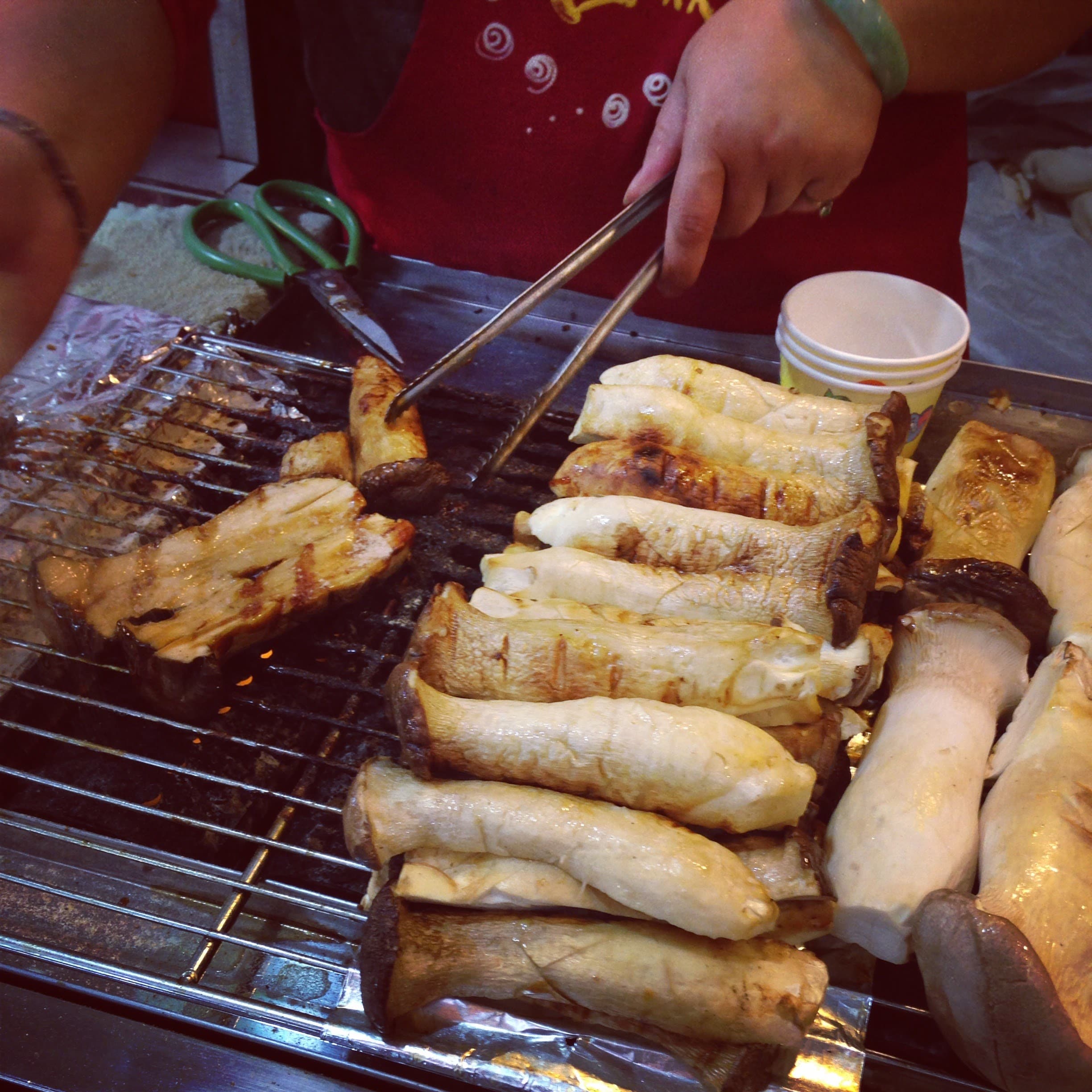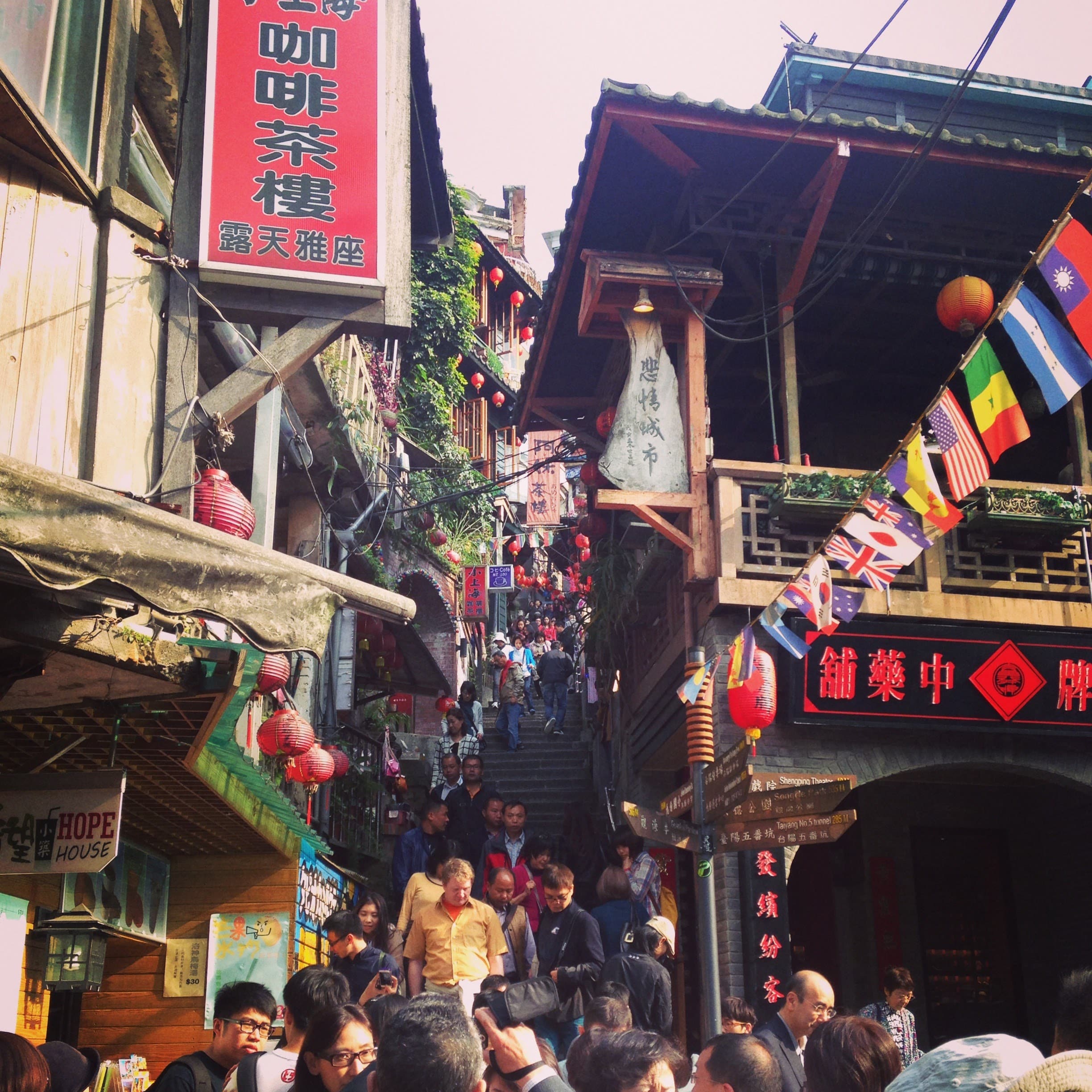 With a densely packed crowd hovering to look at items from the stall, I suggest packing light to keep nimble so you can pause and enjoy the lookout points from time to time. What I loved most about where I stayed – Go Walk Jinguashi – is that it's near to the old street yet removed enough for some peace from the crowds.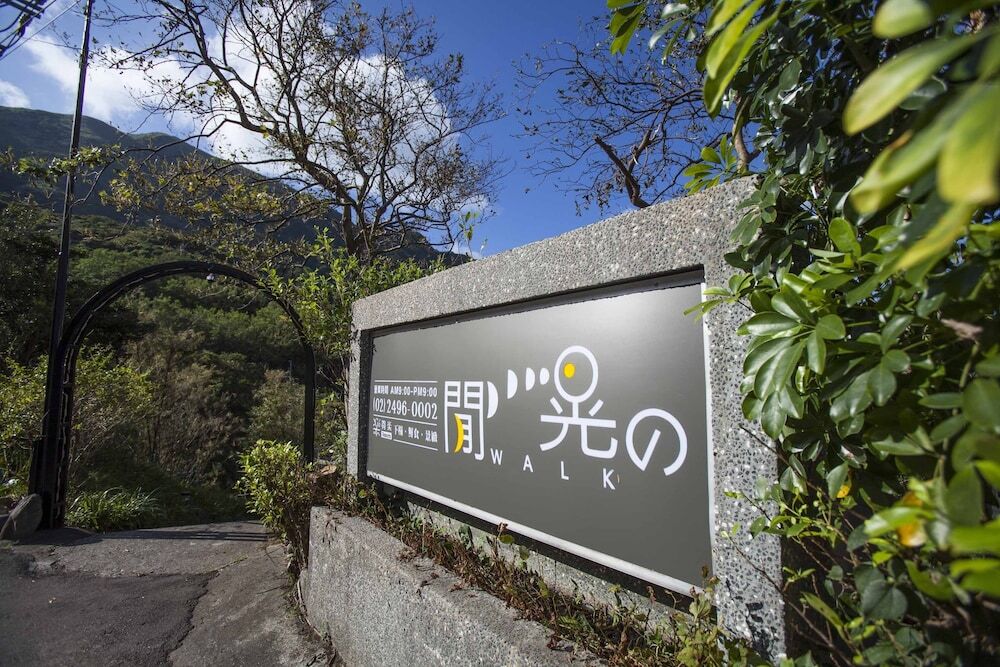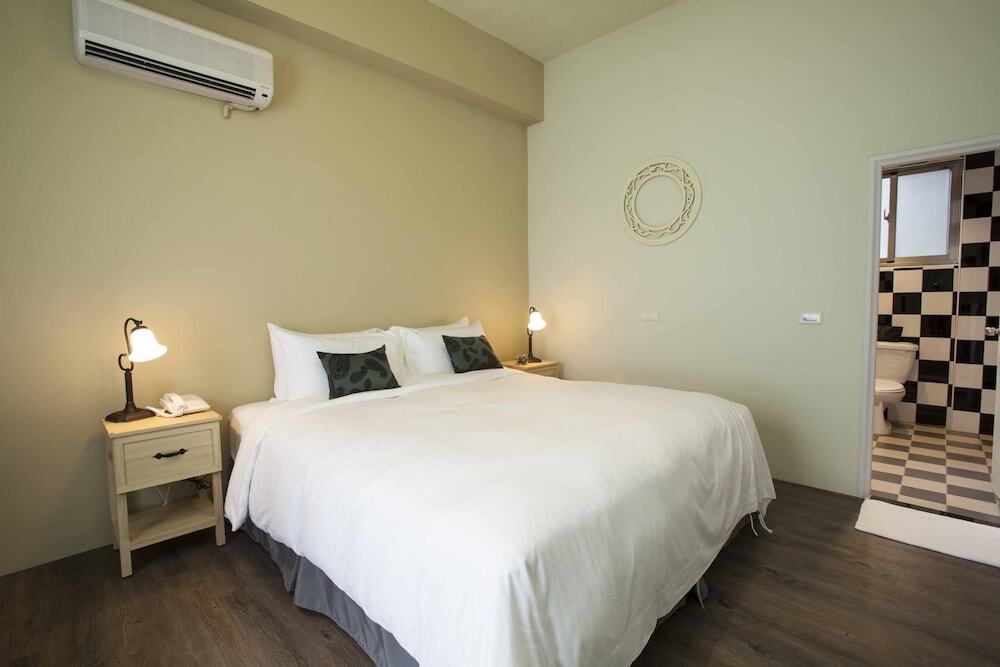 The first thing that I enjoyed about staying overnight was the luxury of time. I felt that I could do everything at my own pace and so, after unpacking, I chose Shu-Ku Tea House beside my accommodation to enjoy the late afternoon. I even had time for a sketch!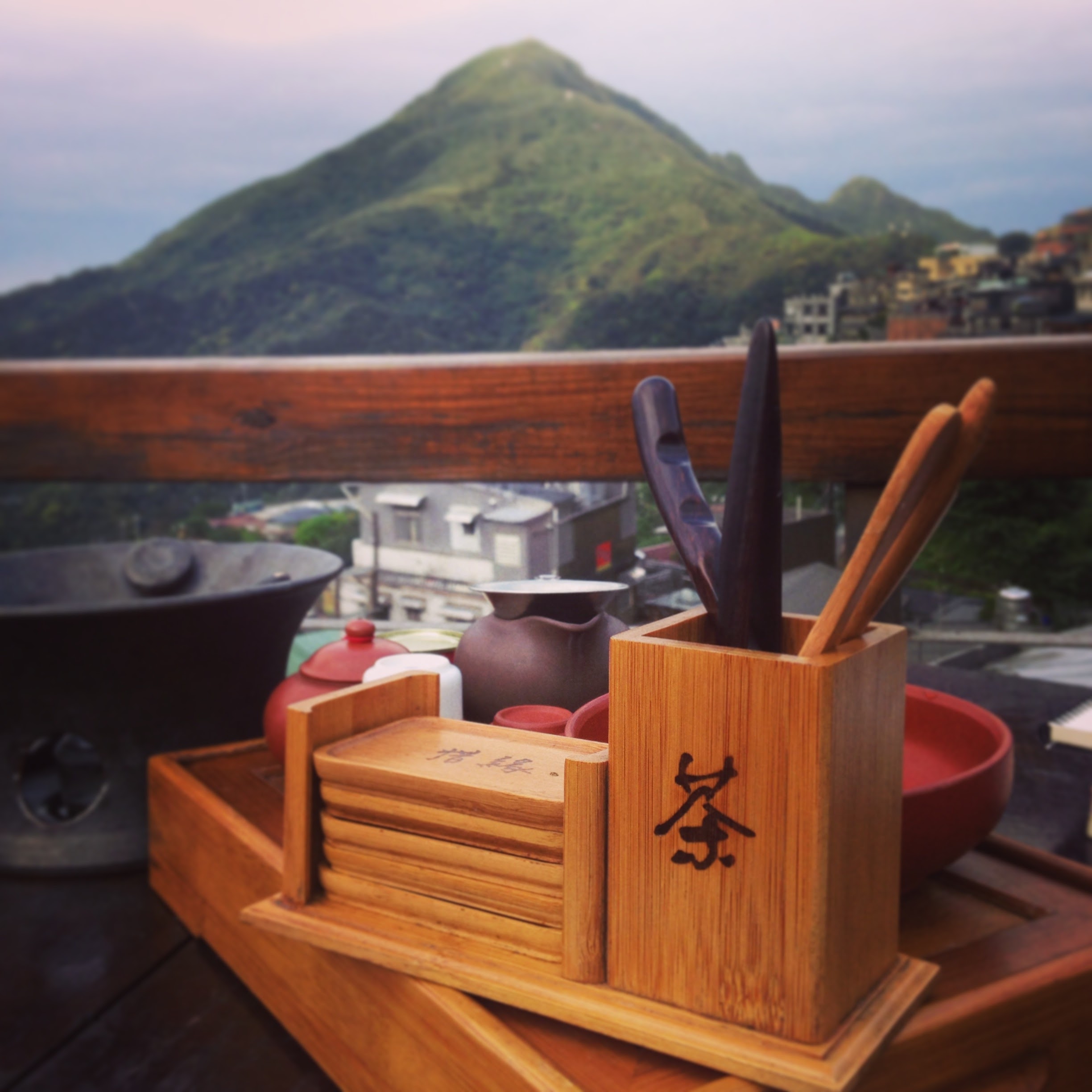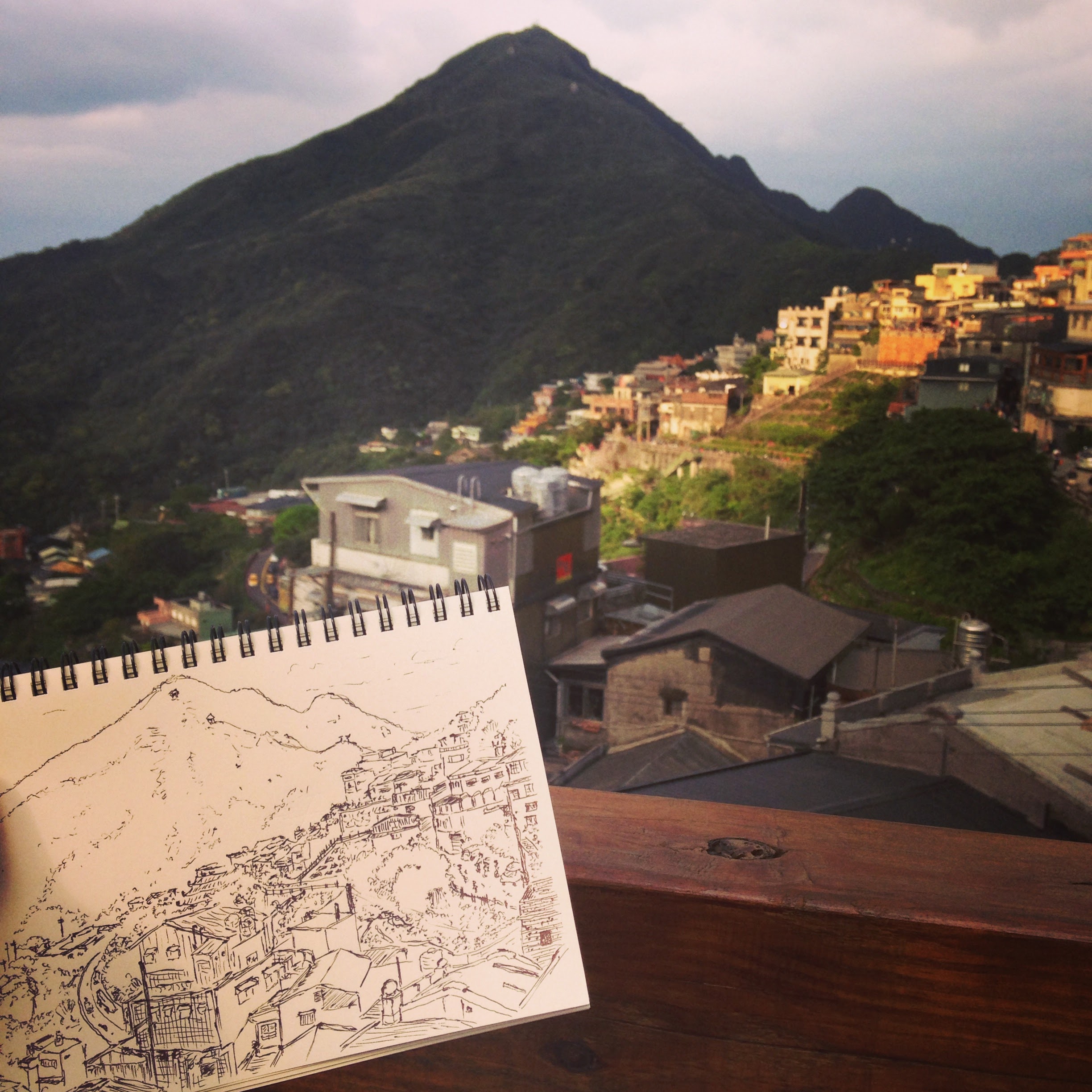 When night falls
Watching the sunset at a Jiufen tea house has to be experienced. The dramatic scenery turns magical as golden hues disappear across the horizon, only to appear as household lights that blink awake.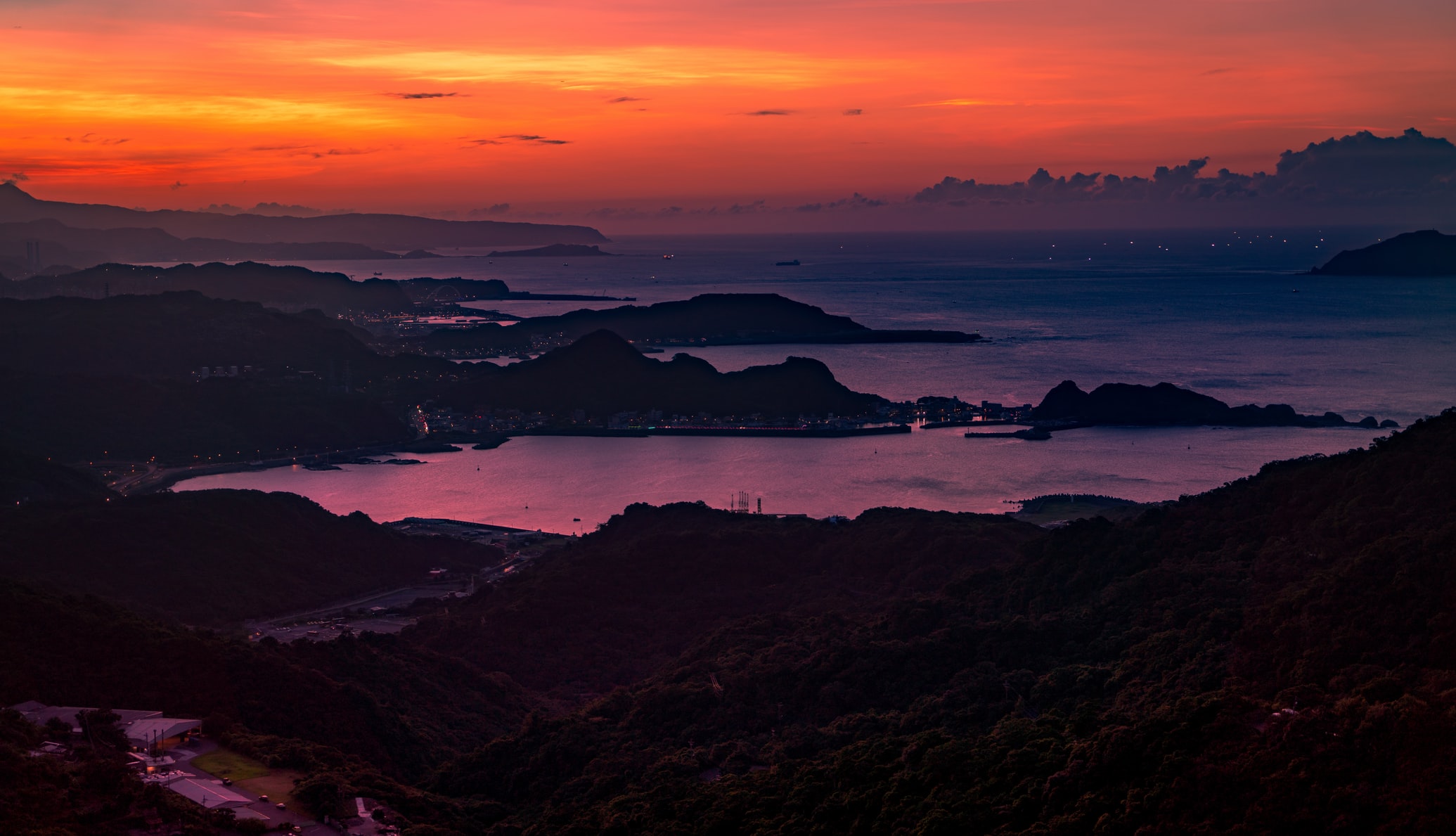 At this point, the crowds will have lessened a little. The mood shifts from one of trade to chatter, as people find themselves at their favourite eatery or tea house.
Jiufen's old street might be the main attraction, but a parallel street runs below it and is useful for actual traffic (pedestrian and otherwise), so you can expect to see a lot more locals here. It also became my favourite place to stroll and see a slice of local Jiufen.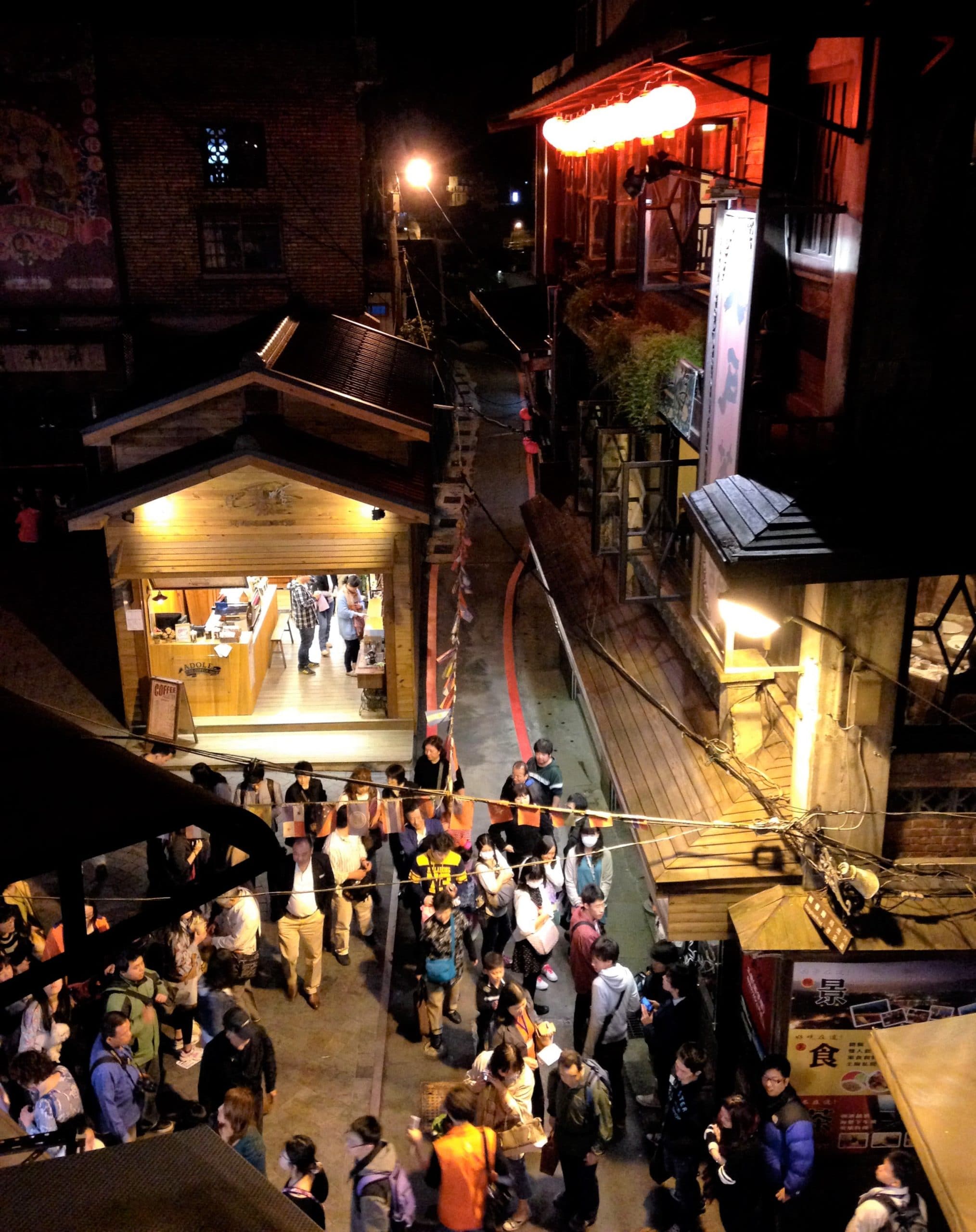 With the famous A-Mei Tea House packed to the brim, I peeked into the neighbouring Little Shanghai Tea House and decided to settle there. They had a narrow balcony with an incredible vantage over the lower street, hovering over Shengping Theatre, and that gave me the chance to once again sketch out the scenes before me.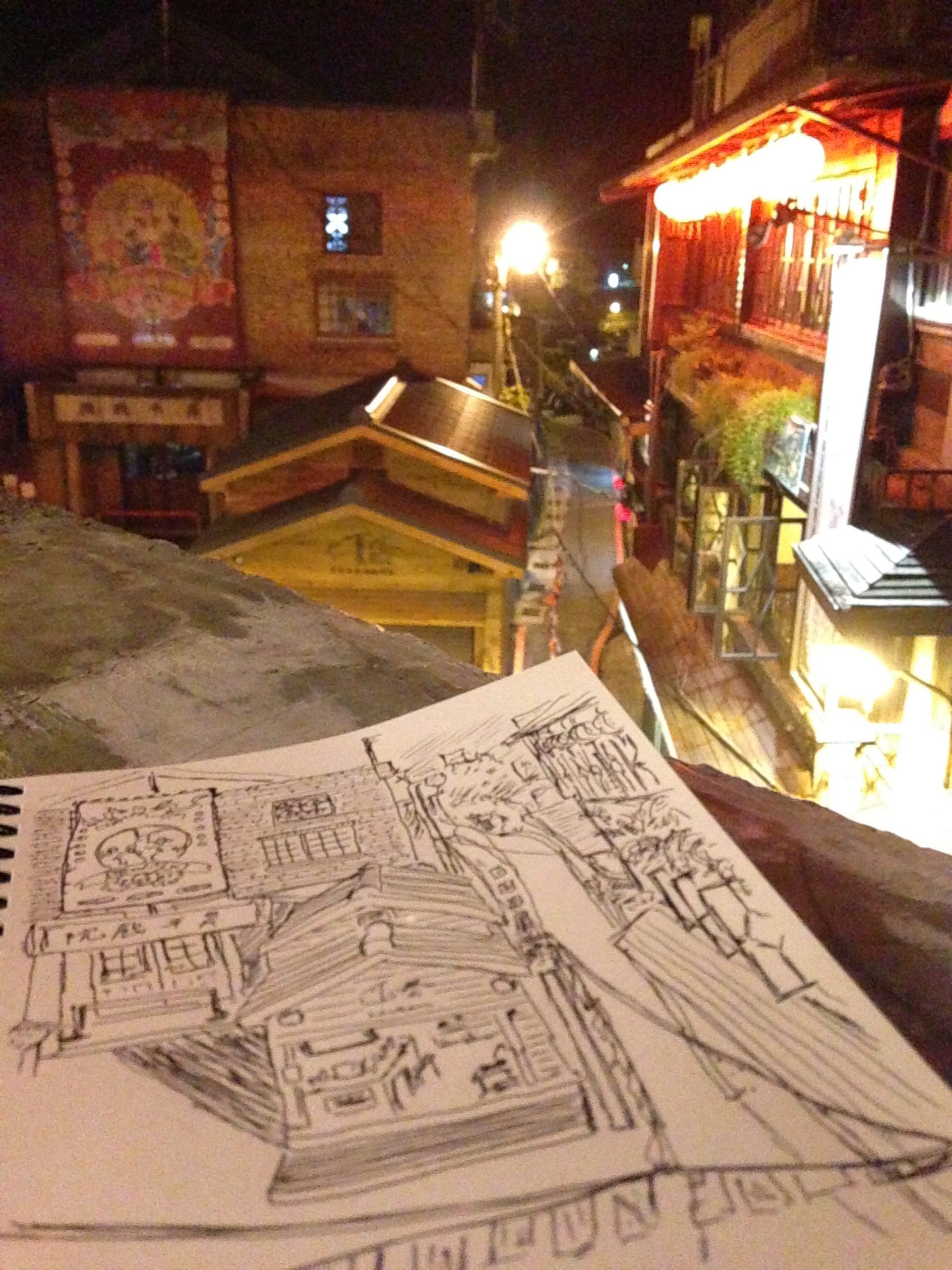 After the crowds go home
"Quiet" wouldn't be something you use to describe Jiufen, but if you stayed overnight, you'll see the romantic side of this town. As the shops at Jiufen old street close for the night and the main lights go off, my evening mood adjusted itself from bustling to balmy.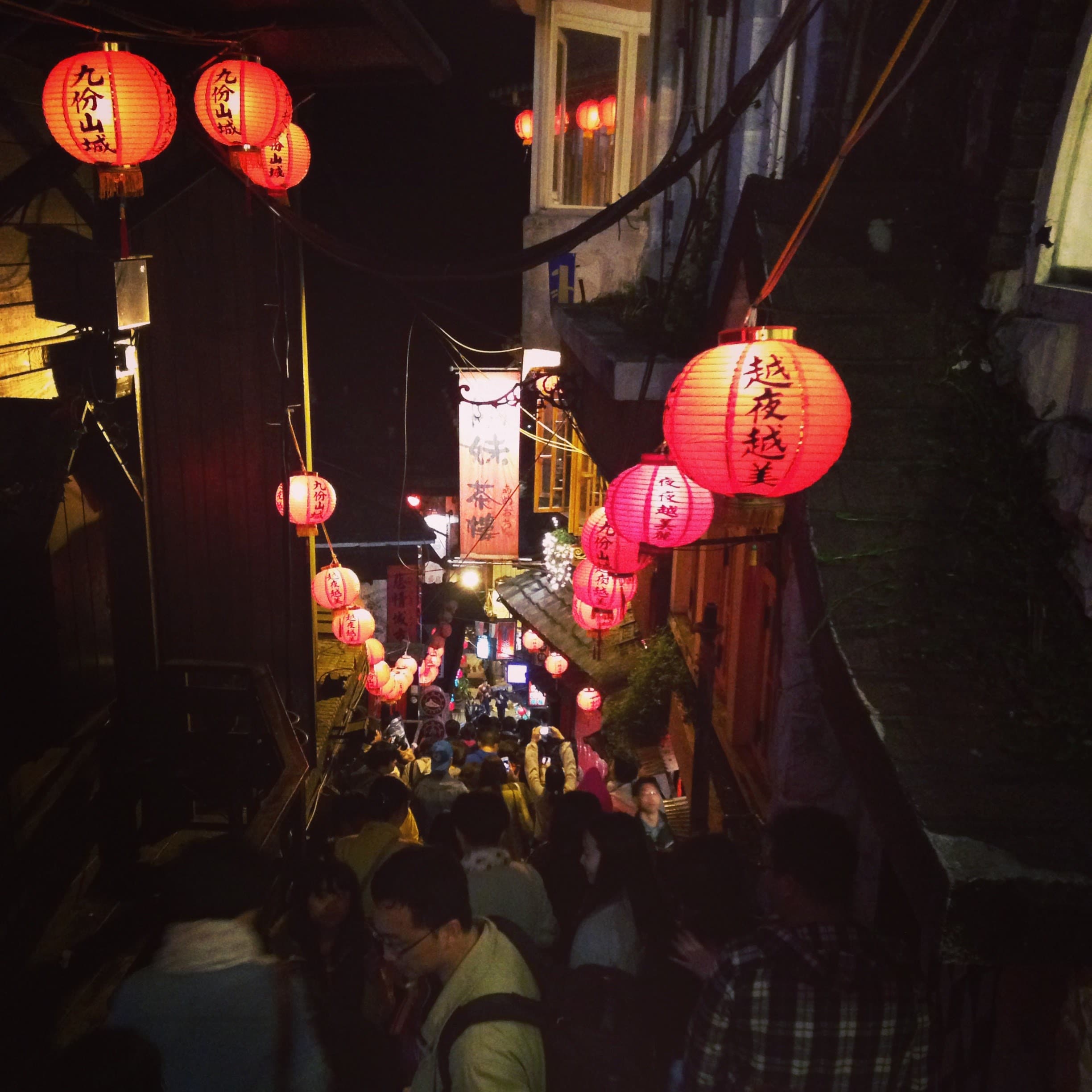 With the evening breeze and darkening scene, you can see the locals slow down their pace as they clean up the area around the stalls. Even the cats came out to play!
At this time, the shop owners will also tend to be more chatty with guests as they can afford the time. The ones I met were surprised I was staying overnight and some even smiled and said they hoped to see me tomorrow. That felt incredibly heartwarming and made me feel right at home.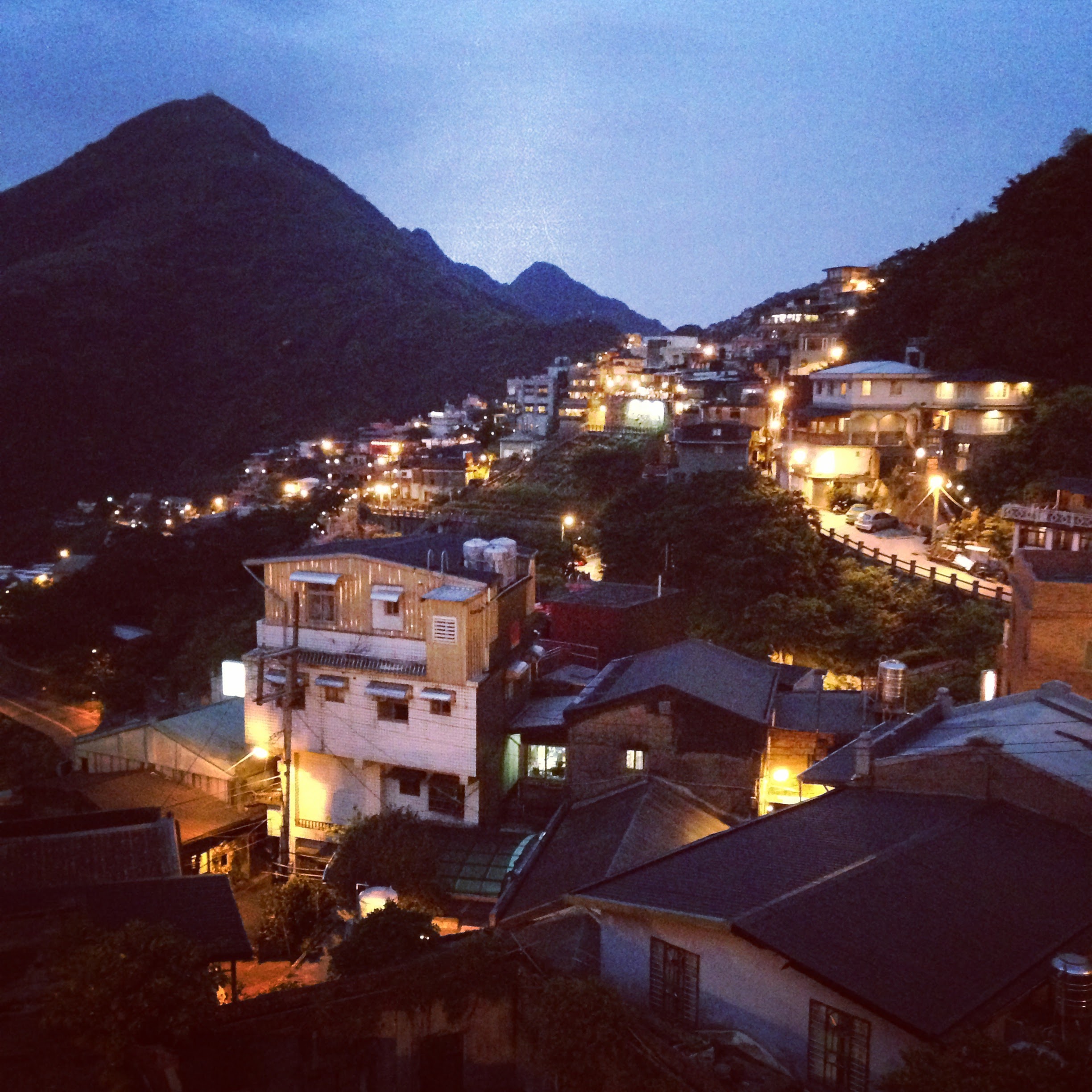 Just then, a surprisingly chirpy tune rang through the air. I soon saw that it was the local garbage lorry announcing its arrival and, with it, the locals came out to pass the workers their bags. The tune seemed out of place and yet this nondescript scene became one that I vividly remember to this day. It was a joy to see Jiufen as it must have been before tourism became its focus when locals went about their business in this sleepy town.
So what did I do for two days?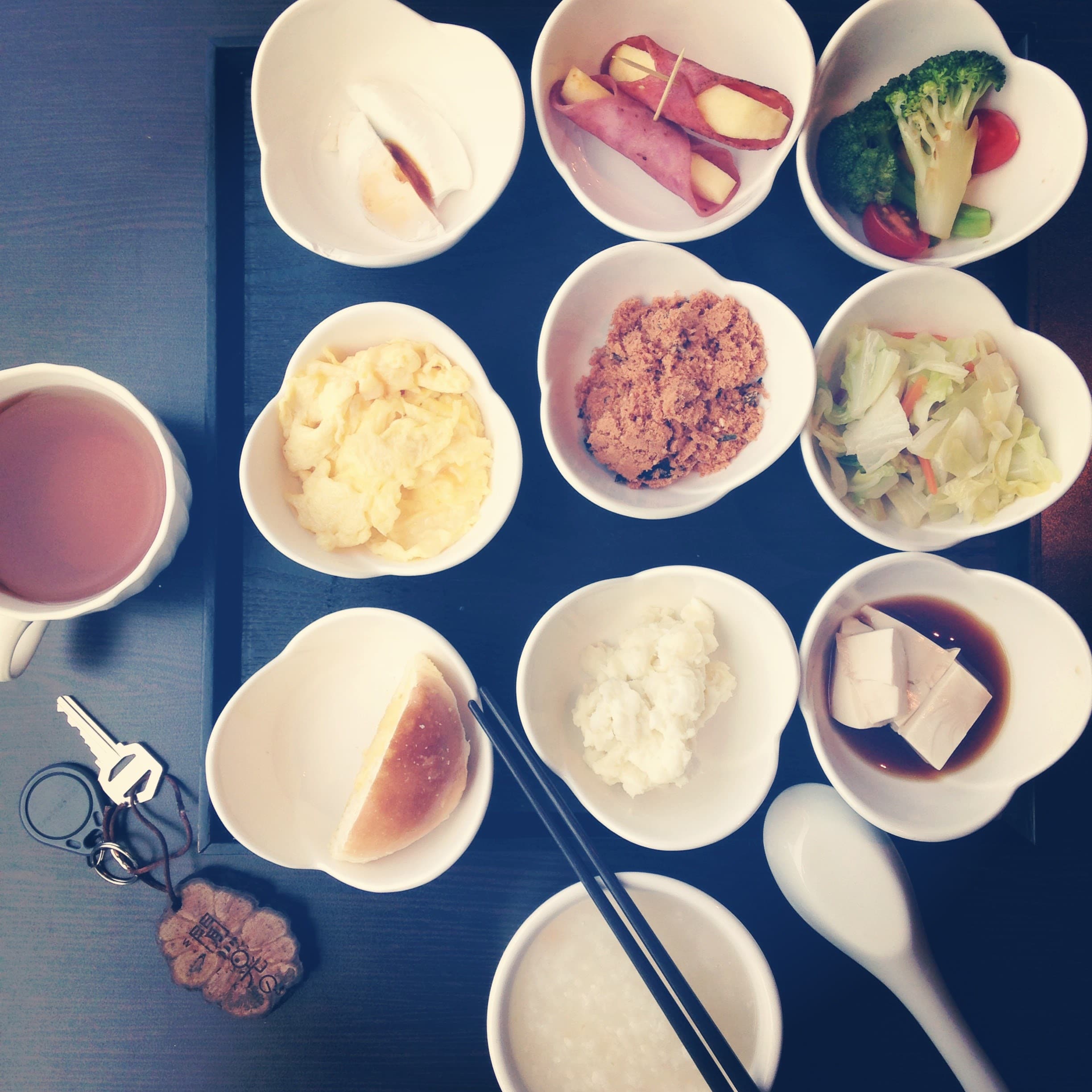 Some of you might think that there's not much to do in Jiufen, but my two full days there felt just right. While I spent most of the first day trying out tea houses and shopping for wares, I focused my second day on activities. After having an awesome breakfast at Go-Walk, I headed out for the following activities:
Hike up Keelung Mountain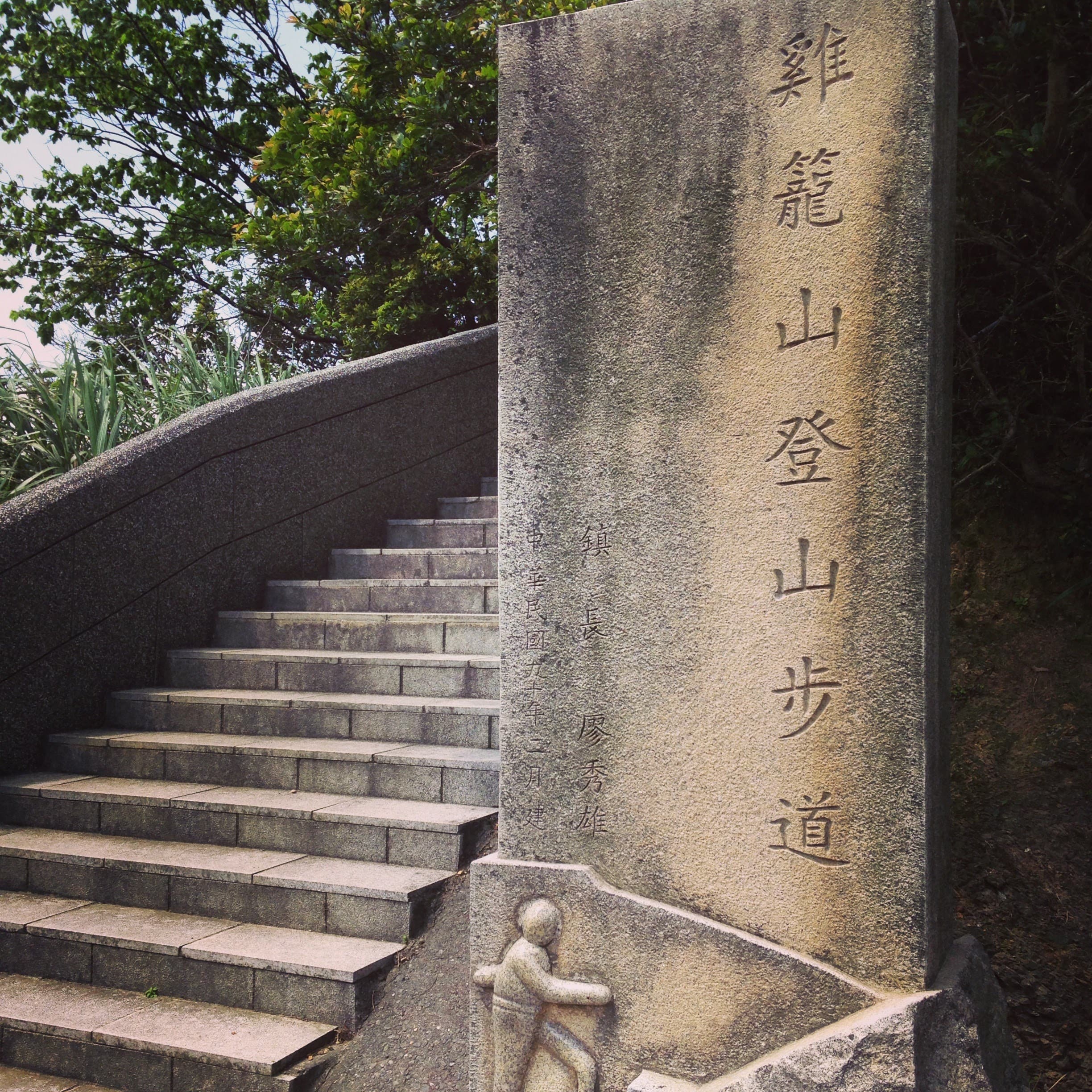 It's a very easy walk and you get some incredible views as it's one of the higher viewpoints here.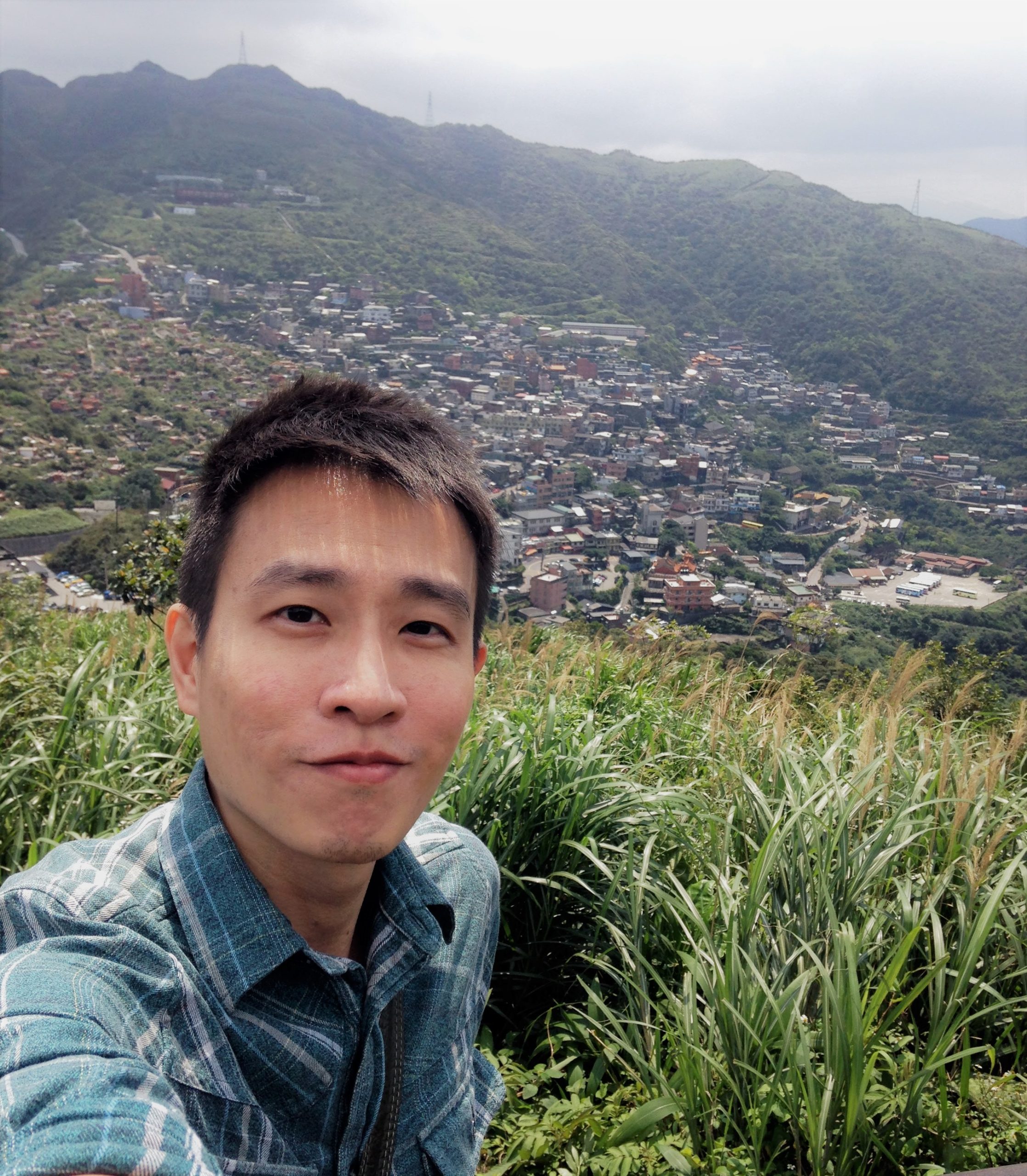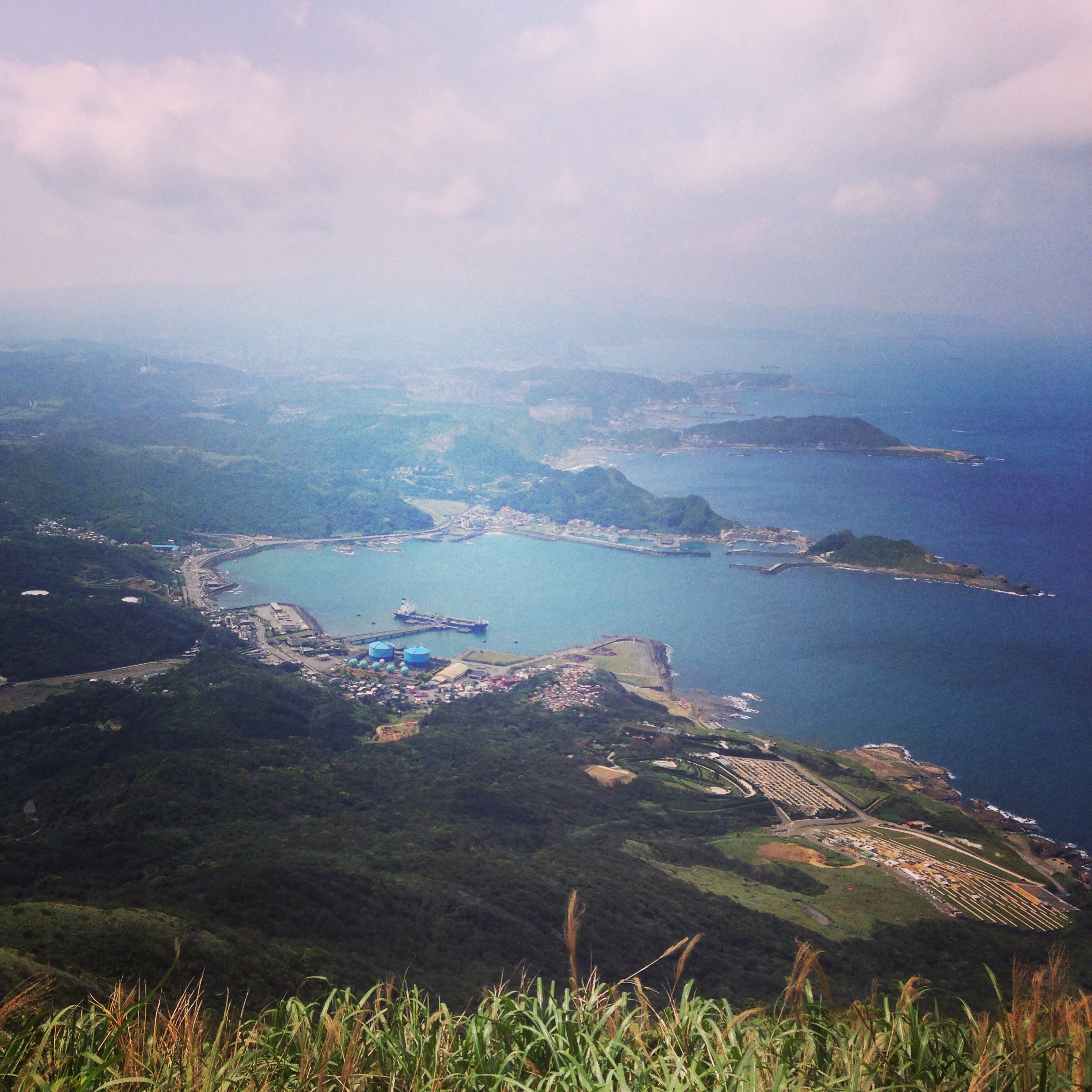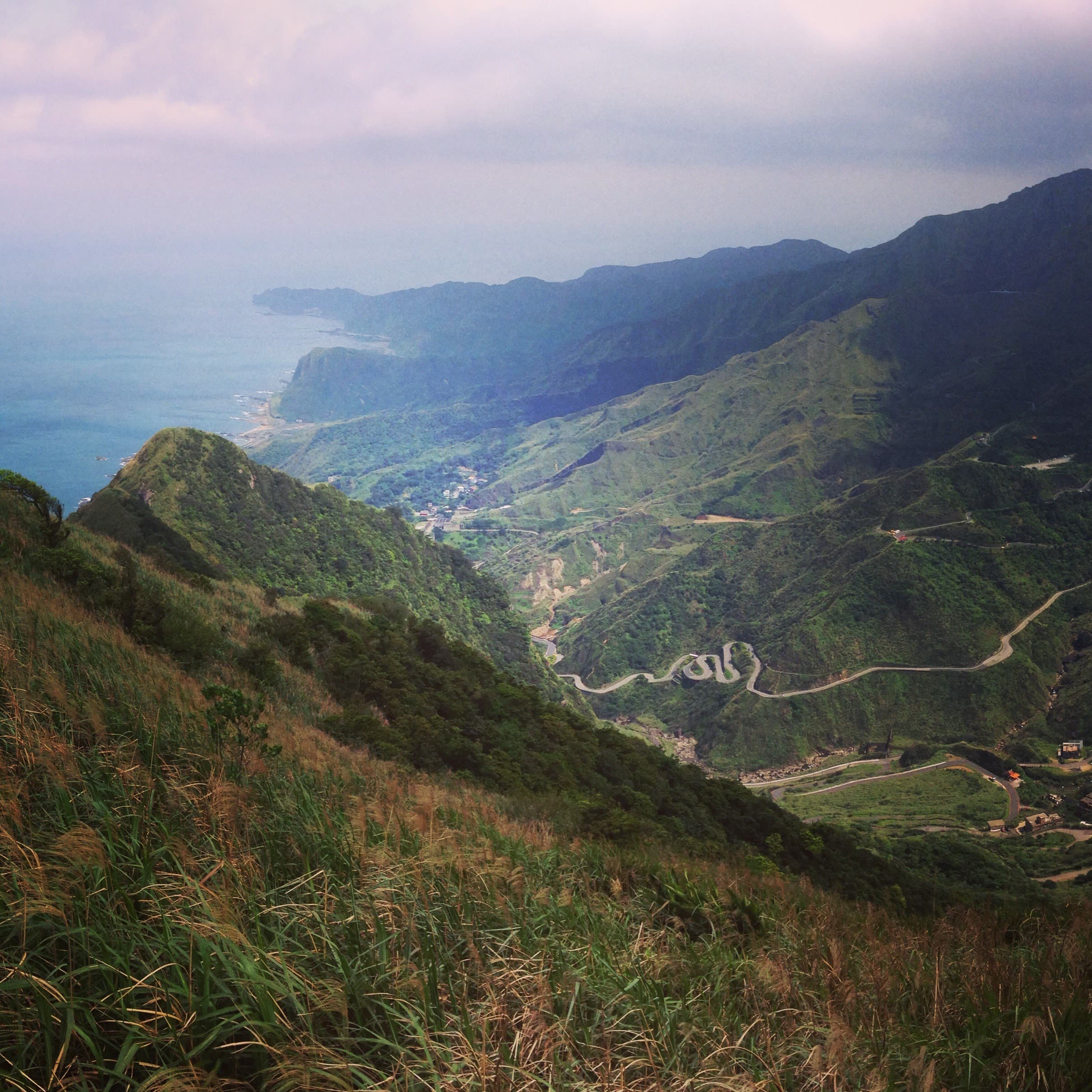 You can even look out at the neighbouring coast and Bitou Cape, which is really breathtaking and, if you brought lunch, you can have a picnic at the pavilion on the peak. See if you can spot some interesting local wildlife while you're there. In my case, I chanced upon some songbirds and this salamander with a blue tail!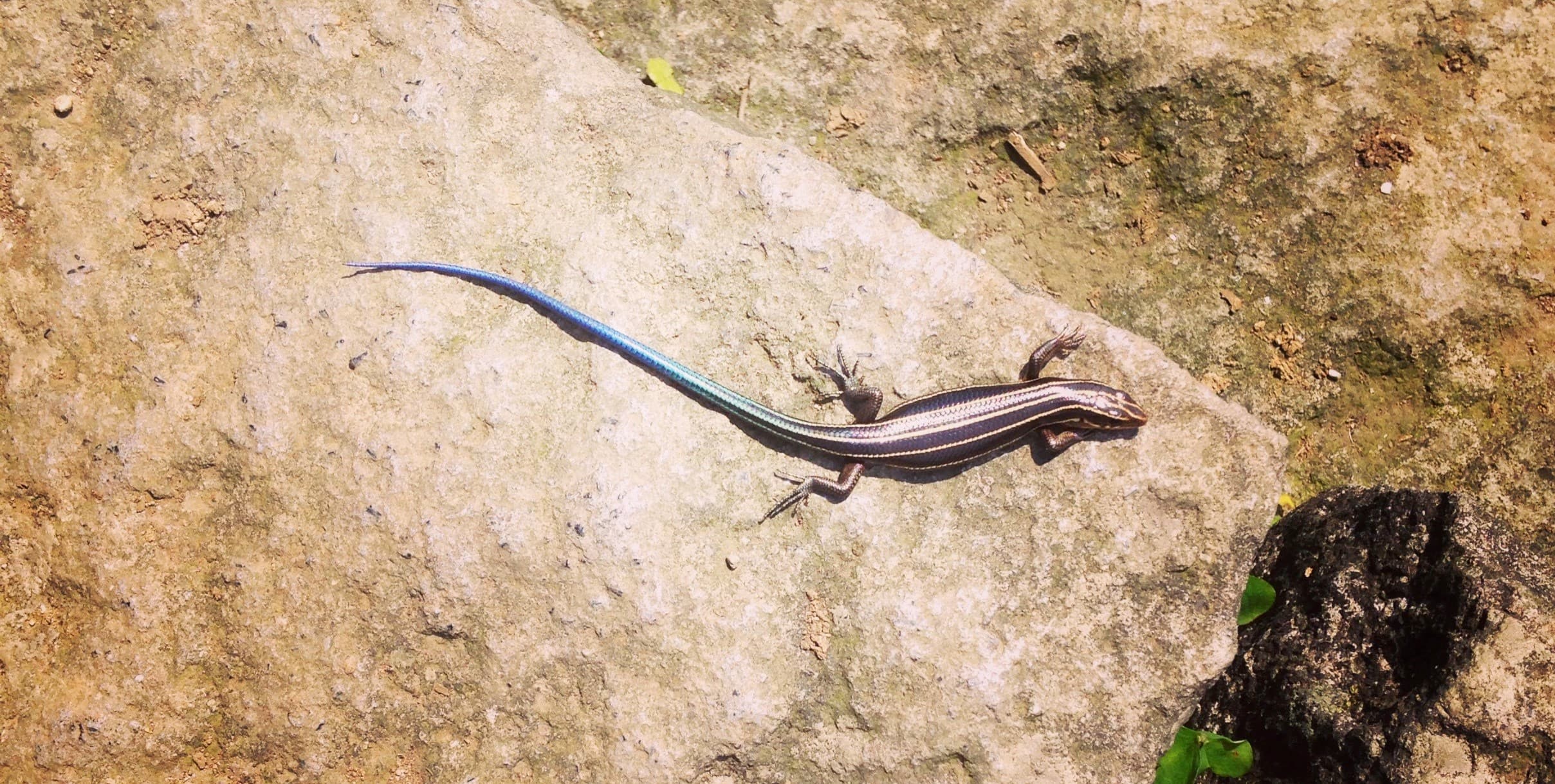 Visit the nearby mining town of Shifen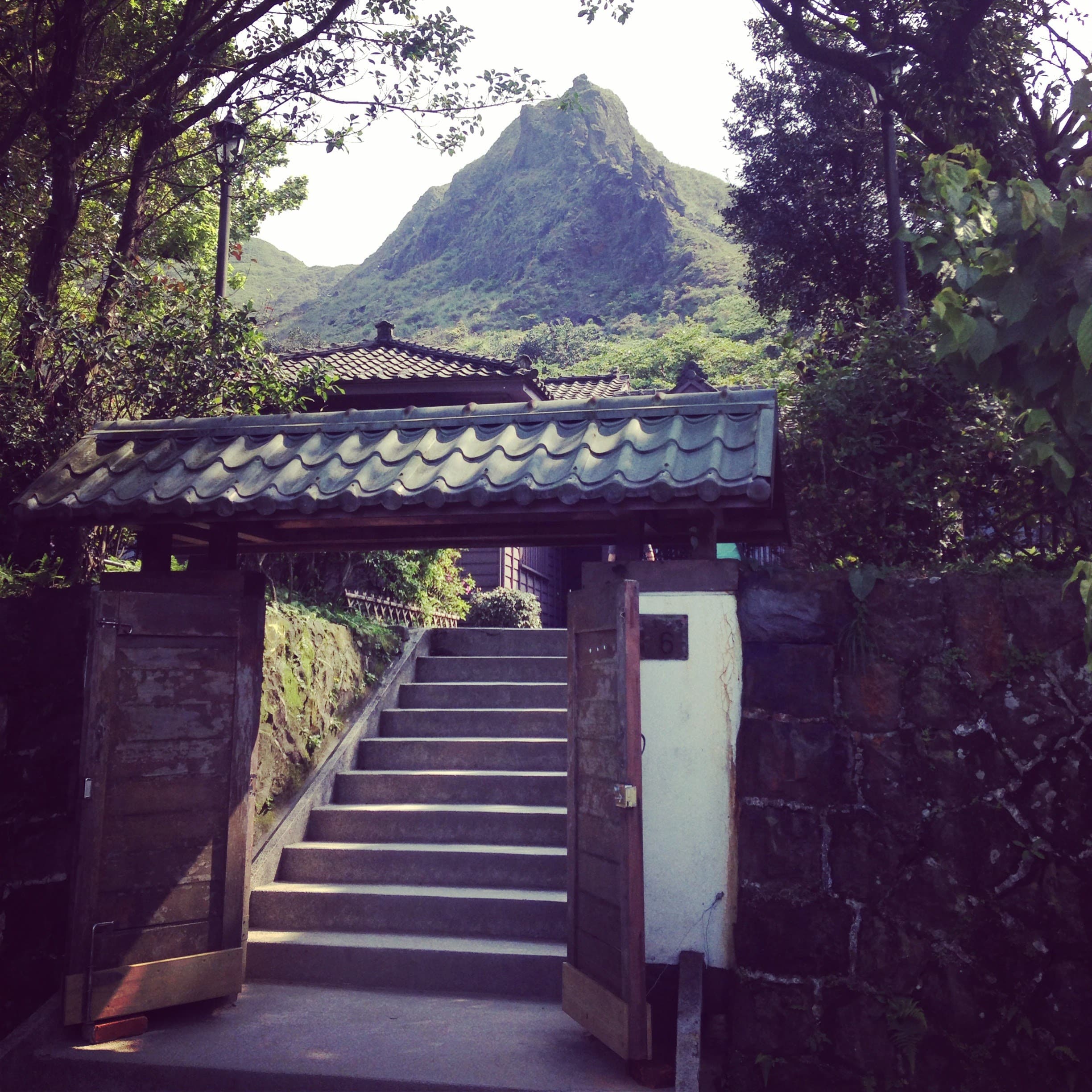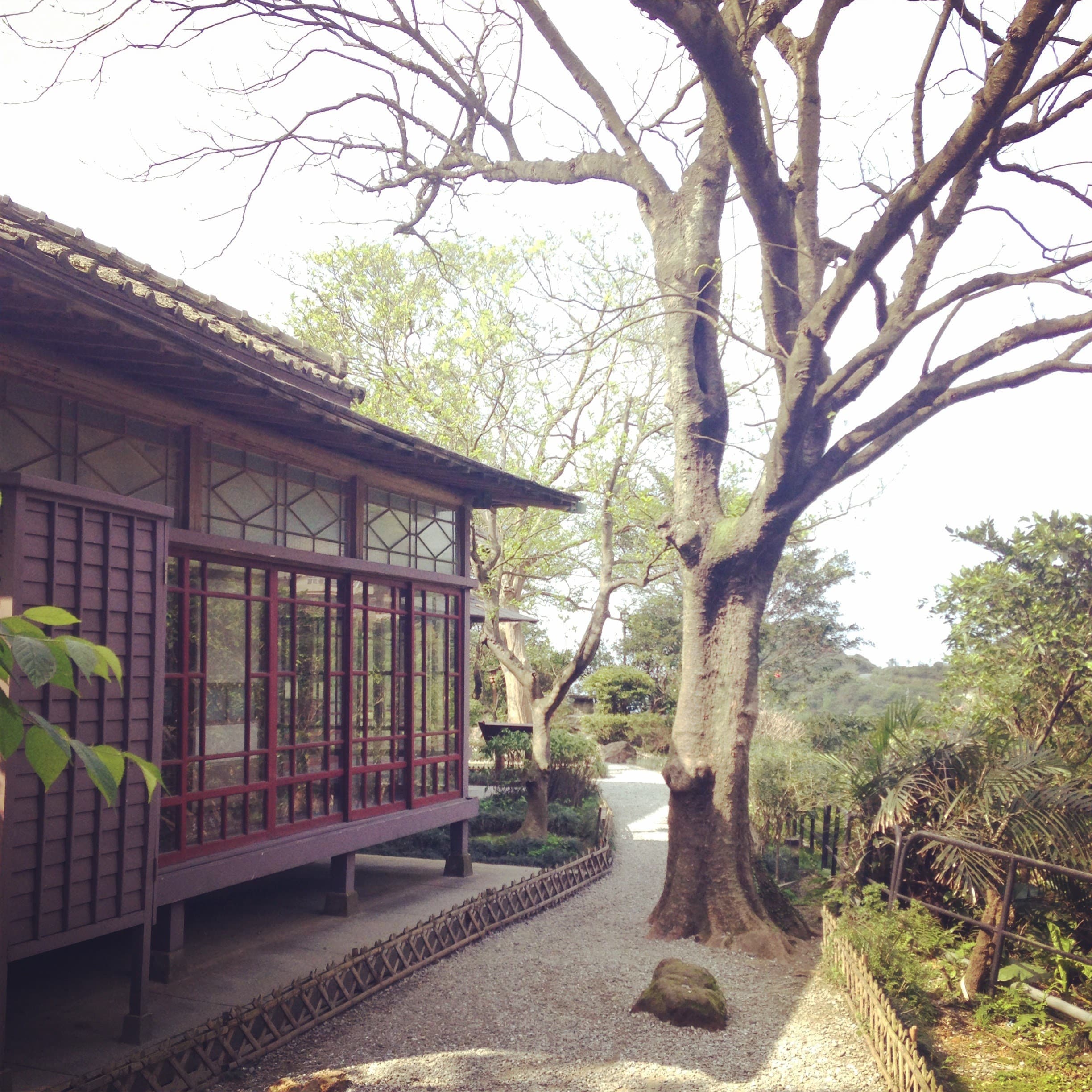 Shifen used to be a coal-mining town that also had a train station built for its transportation. This town was once occupied by the Japanese, so you'll see some distinct architecture and layout from that period, even as you enter Shifen. The Coal Mine Museum and its various exhibits are also quite informative and enjoyable.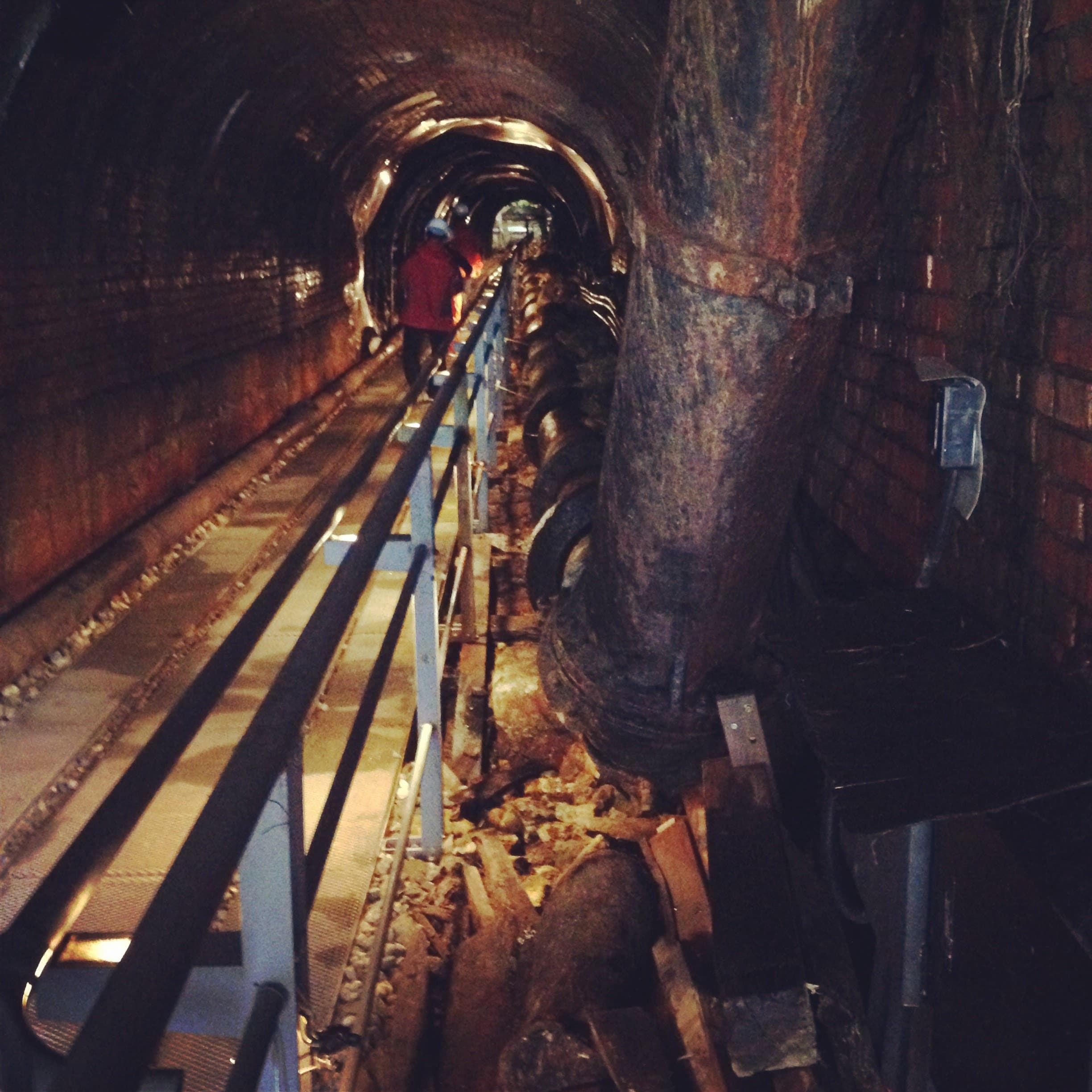 One can also visit Shifen's own old street, take a ride on its old train used to transport coal, or even head out to their waterfalls. However, I decided to head back to Jiufen to complete my shopping and spent my last evening at the first tea house.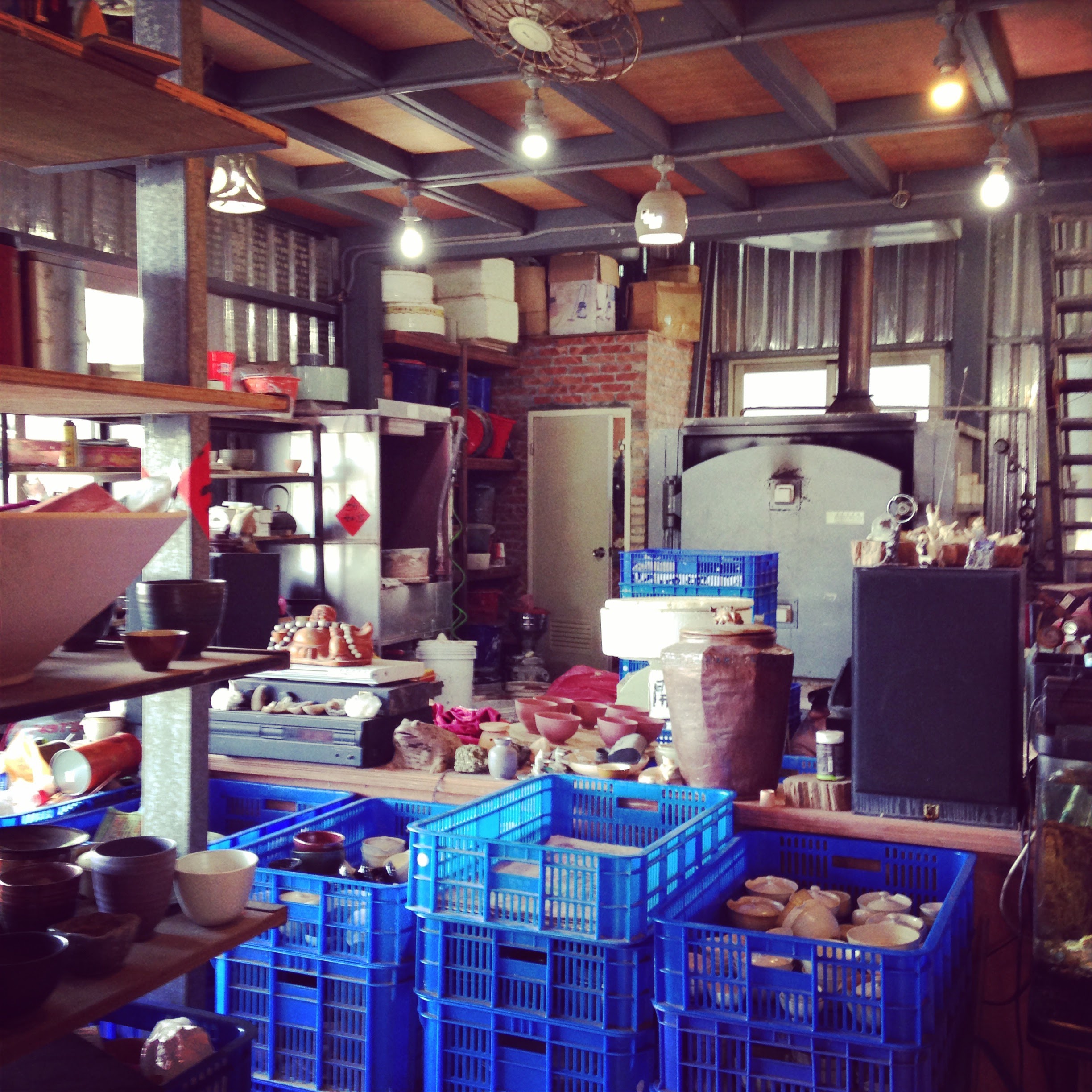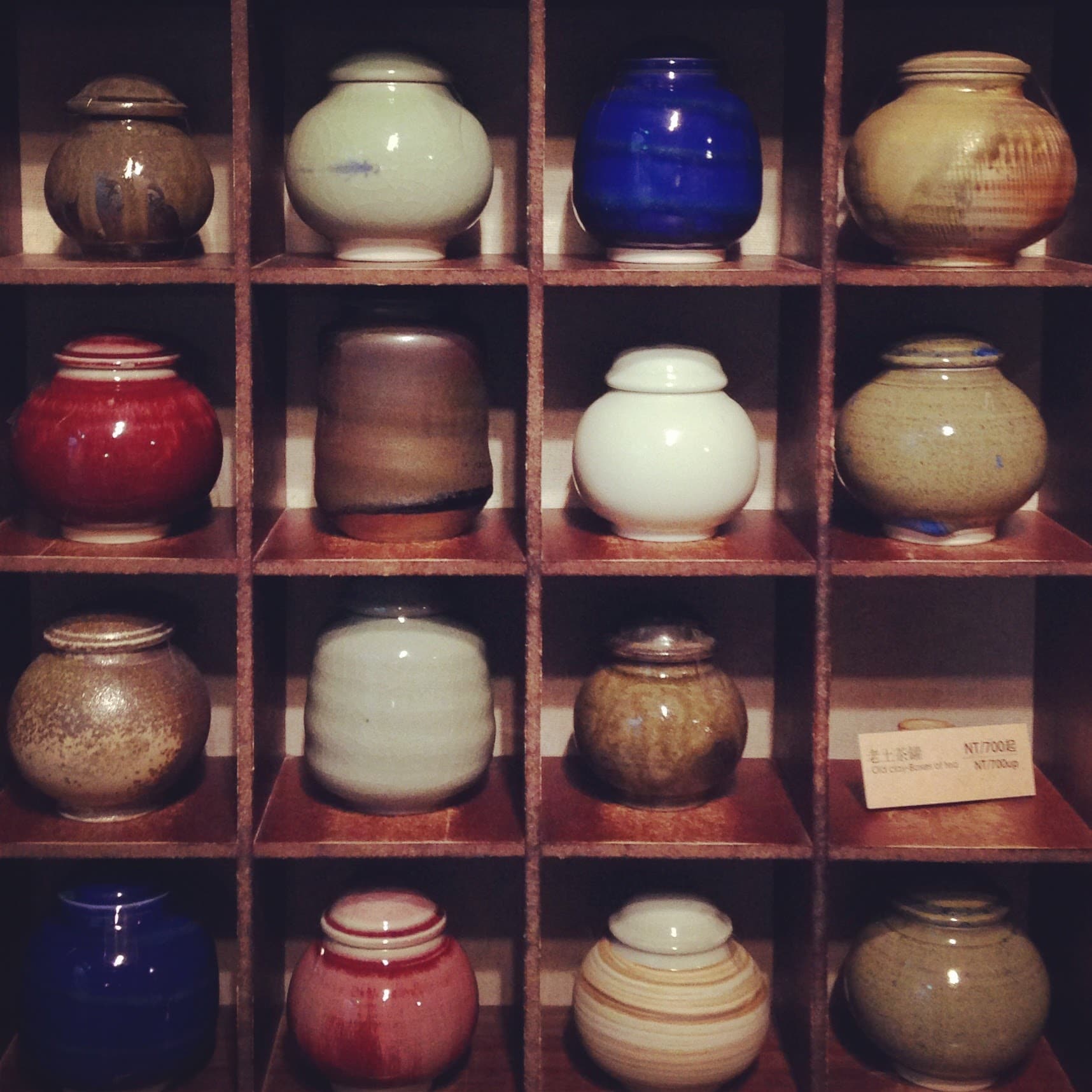 I was surprised that they recognised me at the tea house. The staff kindly added complimentary side dishes to my dumplings and even sat down to chat with me. They told me about how the huge balcony I was sitting on was built by their grandfather after a typhoon tore a hole in their roof. The evening couldn't have ended any better as I felt privileged to have heard a local family story.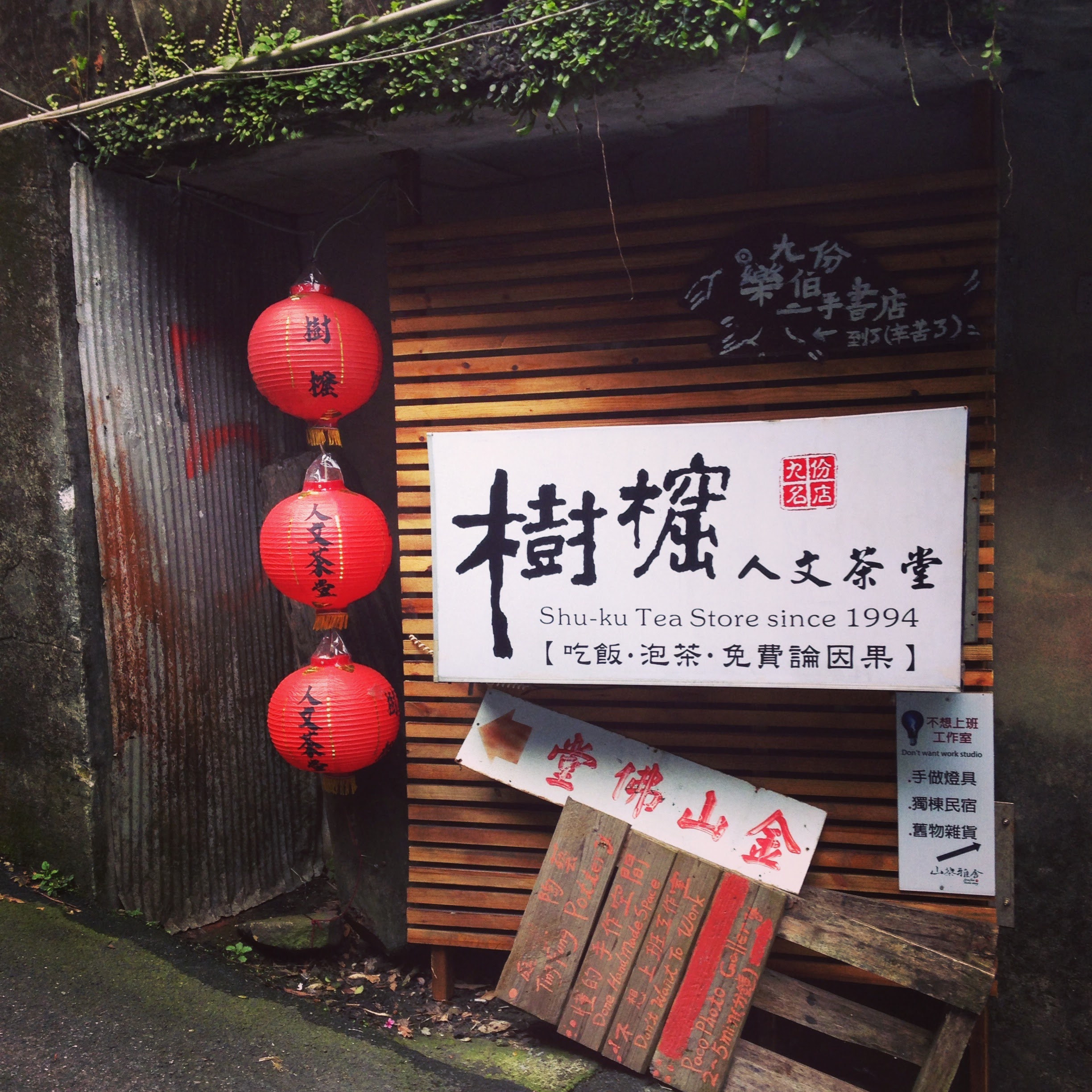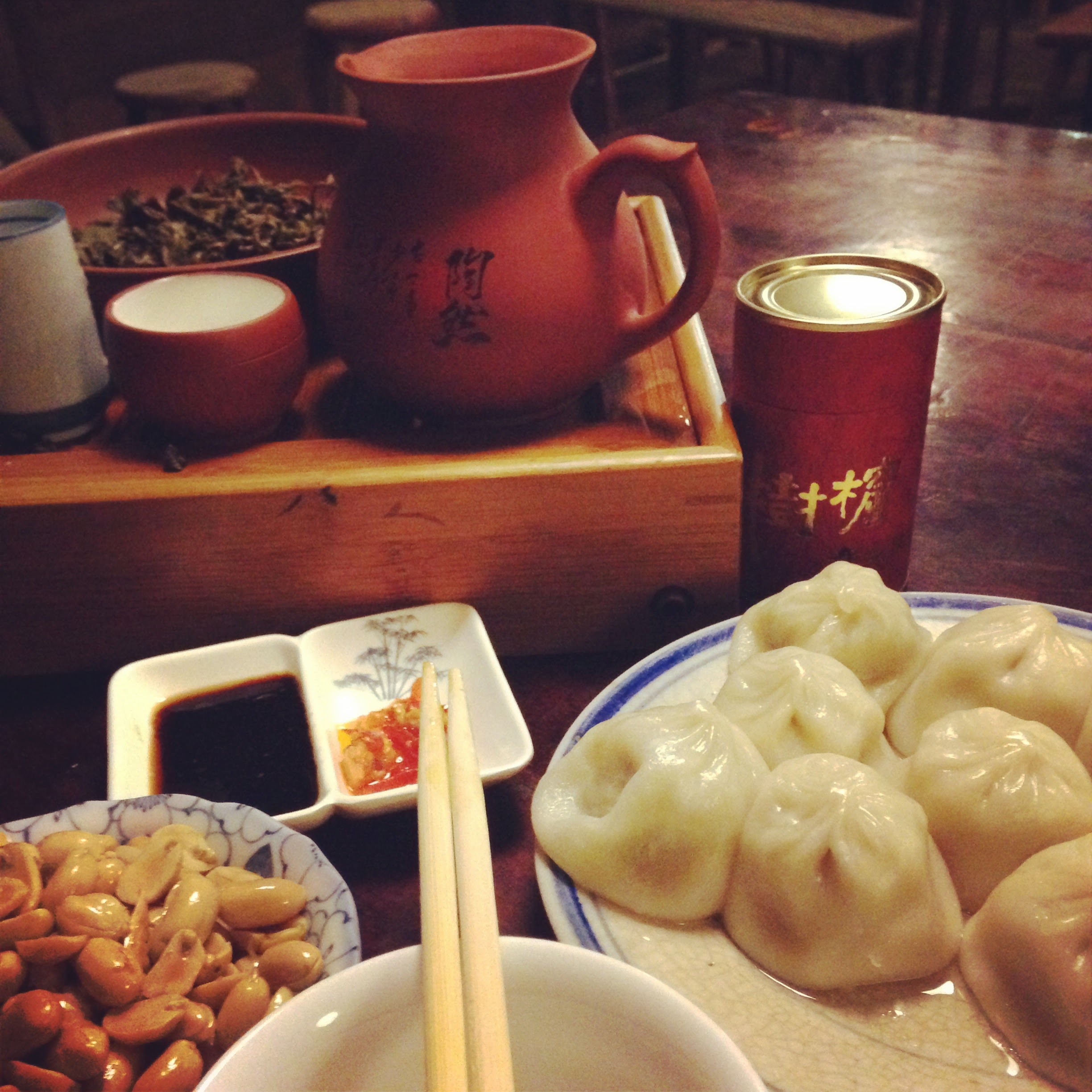 The next morning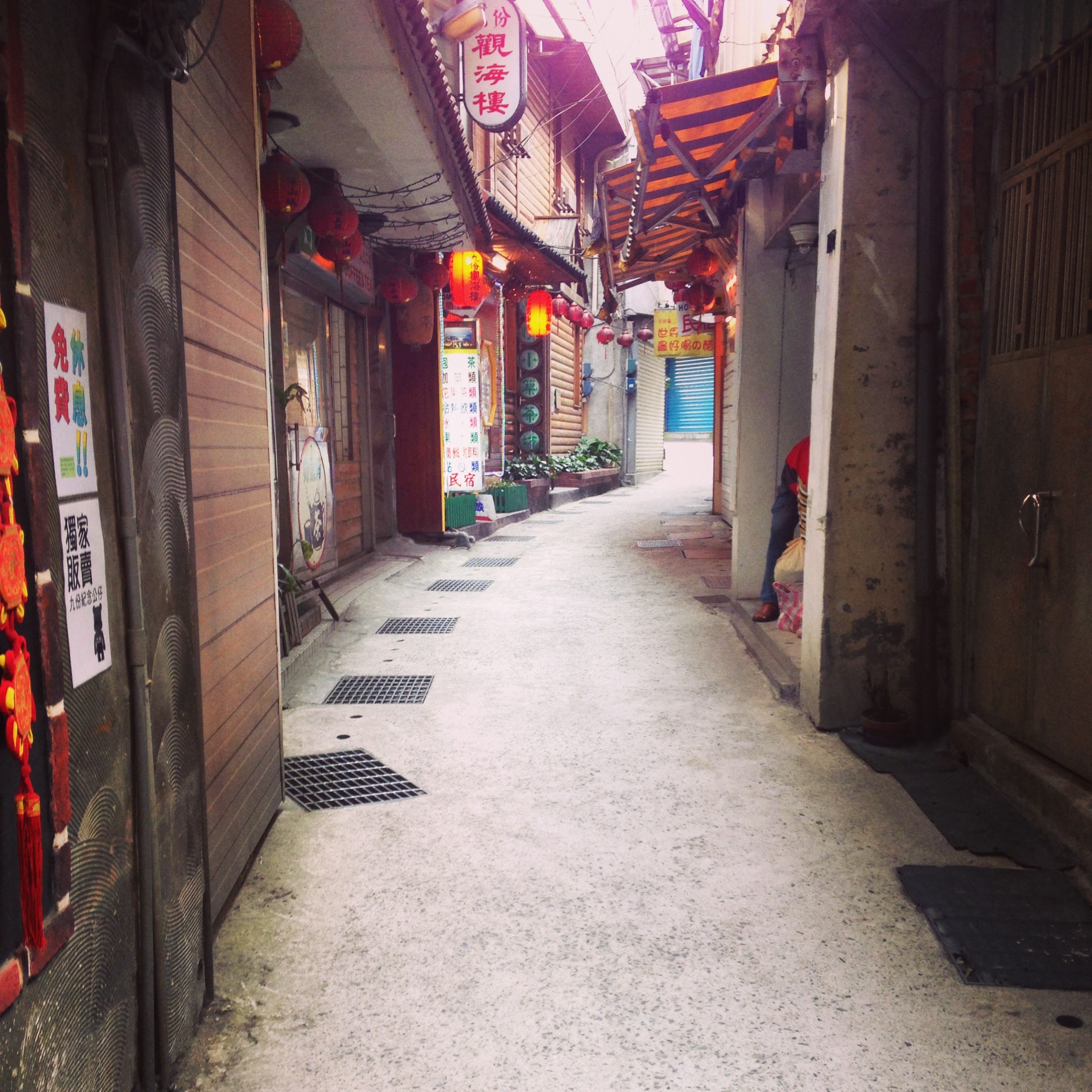 I woke early to catch one of the morning buses before the crowds came in. Seeing Jiufen's old street wake to business is as charming as seeing them close for the day. Cheerful smiles and the odd wandering dog would greet me as I walked through the empty lane. Trying to guess and spot the most early-bird stall owner became a thing to do on my way back.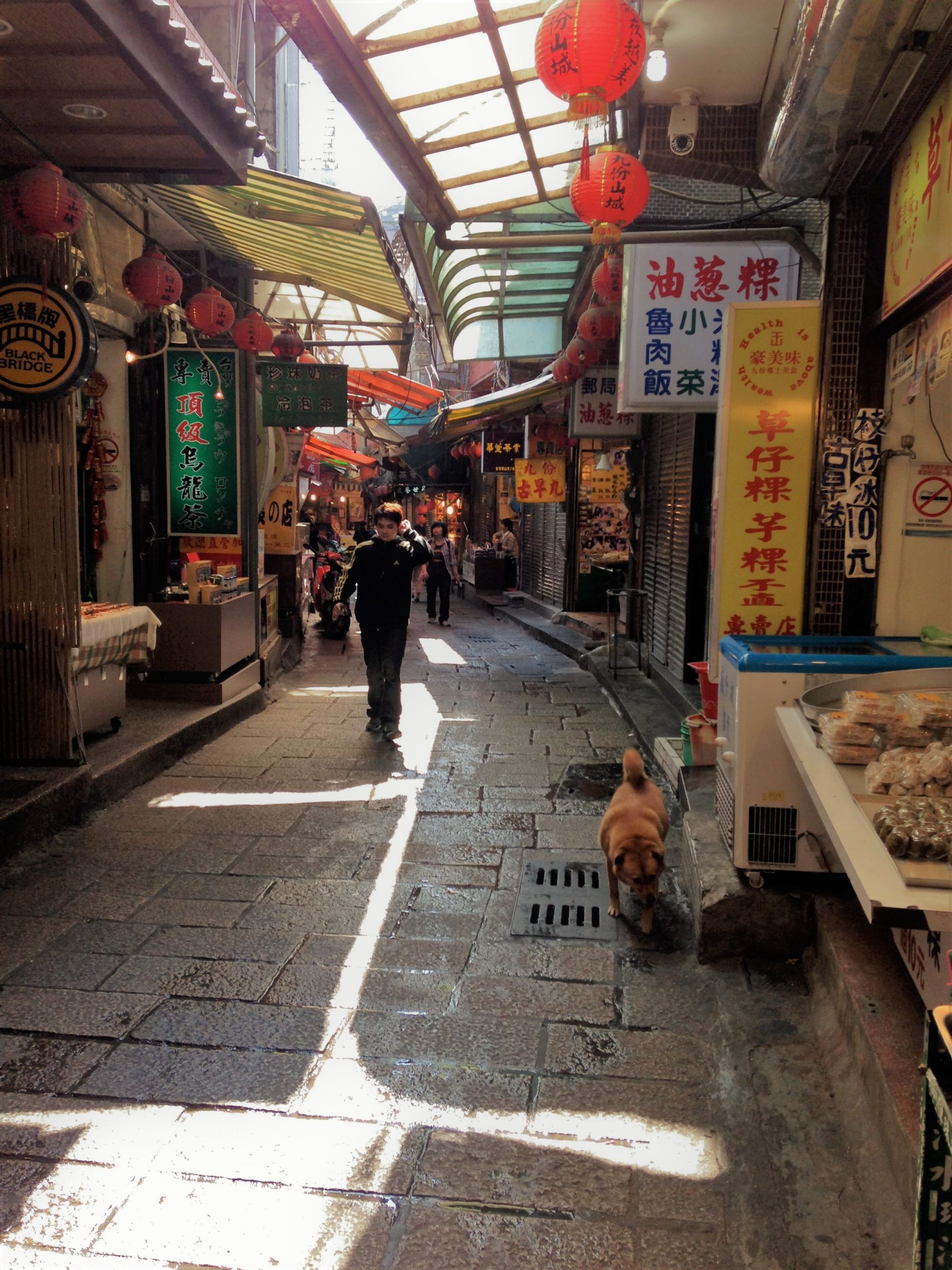 As I boarded the bus, I looked back at a sleepy town being roused to business and realised how much more I got than I expected. The idyllic side of Jiufen along with the hospitality of the locals and their stories wouldn't have seeped through if I had just visited it for a few hours.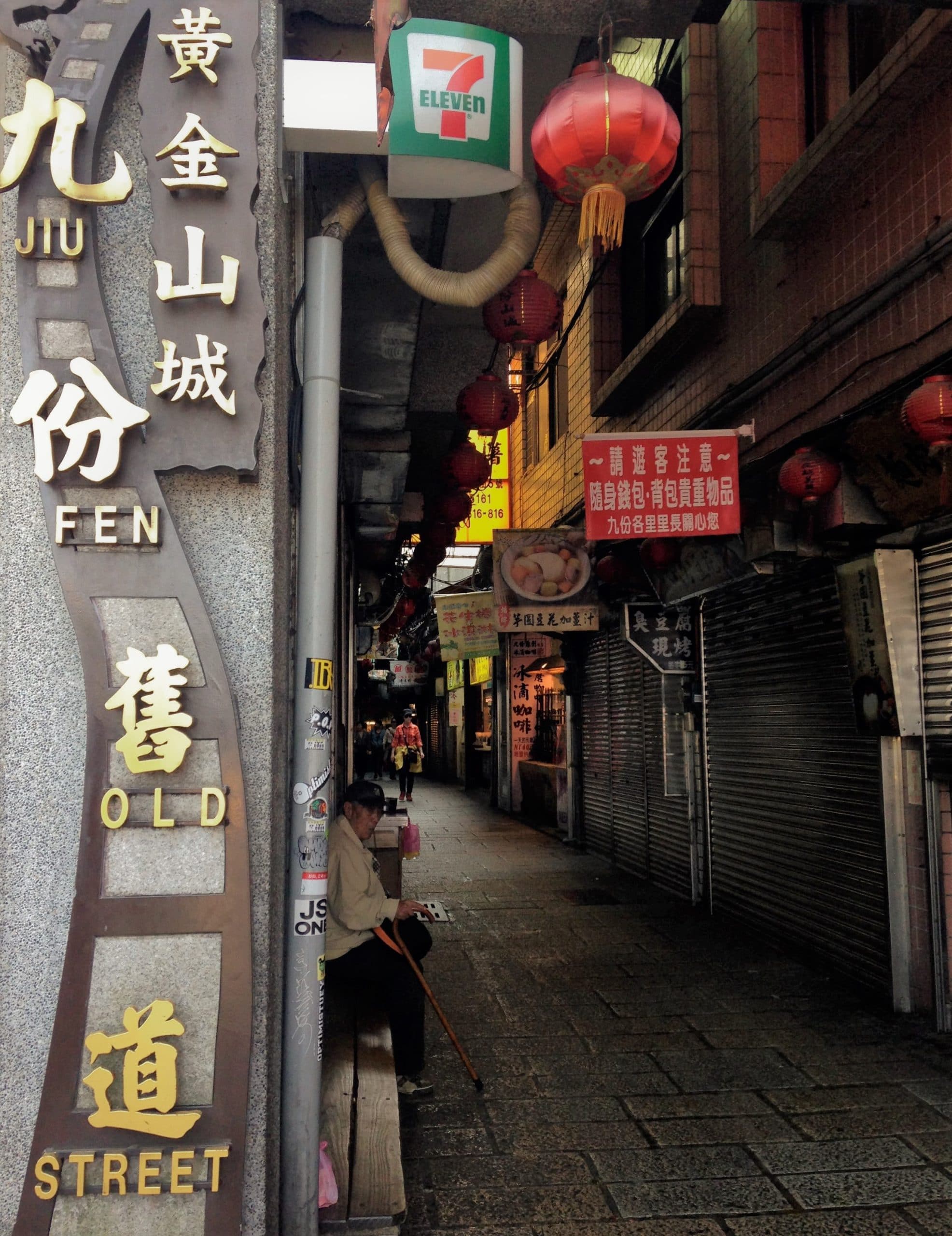 Maybe sometimes it's a good idea to take a second glance at what others may consider as just day trip options to see if you will discover more at a location you connect with. With Jiufen, the scenery and tea house culture was the main draw for me, and yet it also gave me so much more: genuine friendships, stories, and a wonderful warmth.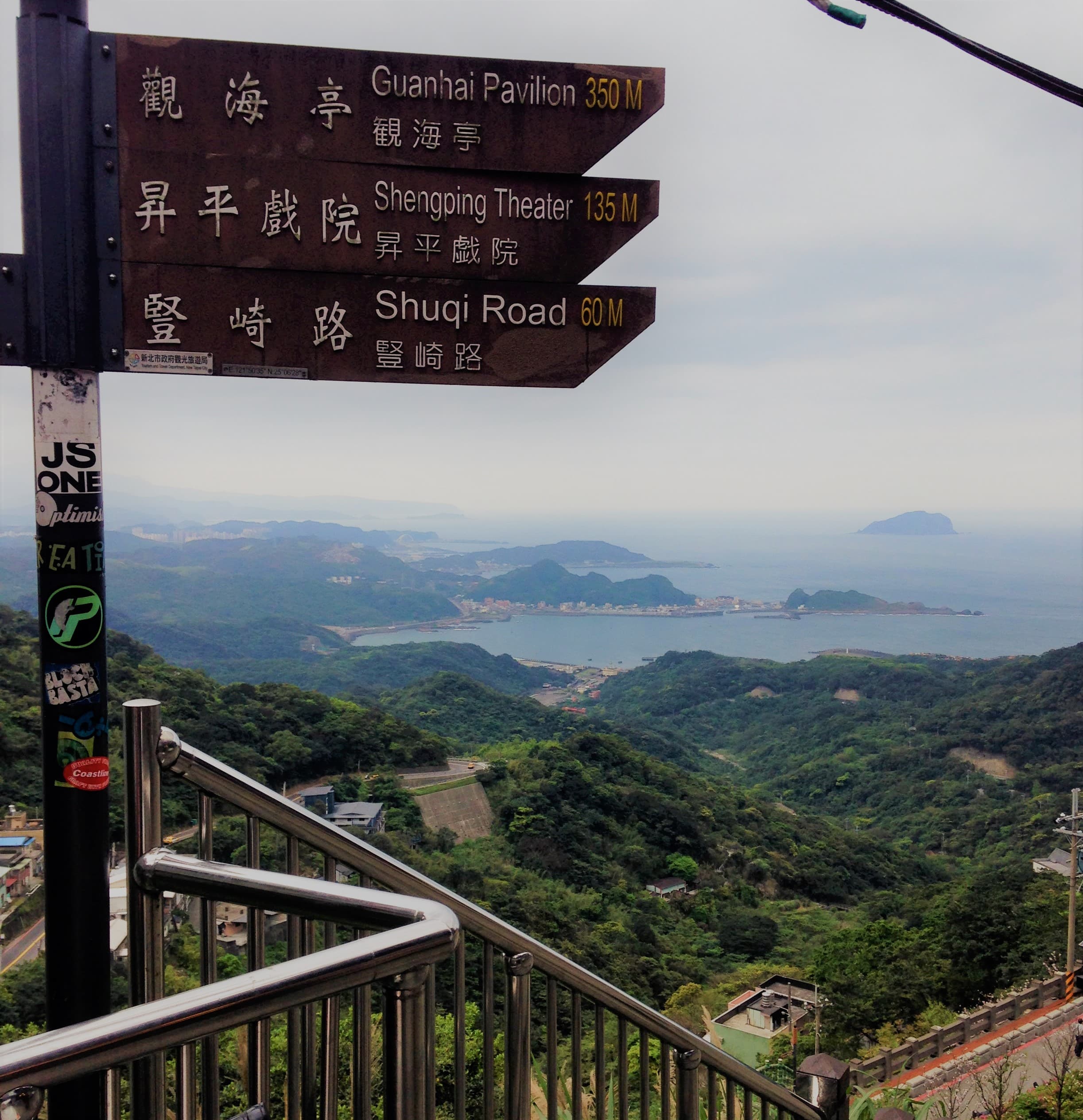 If you're looking at an alternative place to stay, I highly recommend Something Easy Inn. The homely setting is really stylish and the room with a bathtub is especially luxurious. But most spectacular of all, it offers full-window views of Jiufen. Stunning.
[tabs]
[tab title="Where to Stay" icon="entypo-suitcase"]
[button style='blue' icon="entypo-suitcase" url='https://www.expedia.com.sg/Jiufen-Hotels.d6356386.Travel-Guide-Hotels' fullwidth='true'] Find Hotels in Jiufen [/button]
[/tab]
[tab title="Let's Go!" icon="entypo-flight"]
[button icon="entypo-flight" url='https://www.expedia.com.sg/Cheap-Flights-To-Jiufen.d6356386.Travel-Guide-Flights' fullwidth='true'] Flights to Jiufen[/button]
[/tab]
[/tabs]