By Lin Ying Lee, on August 15, 2017
Travelling in Seoul with Kids
If you have ever watched an episode of any Korean drama, you probably notice that in the shows, the Koreans always have to climb many steep steps and slopes to get to their homes.  Guess what? It's all true! Which means Seoul is not particularly the best city to manoeuvre around with a stroller.
But don't let that turn you away from bringing your little bubs to Seoul.  It is actually a great city to visit with kids as they have an efficient metro network and many kids-friendly attractions around the city.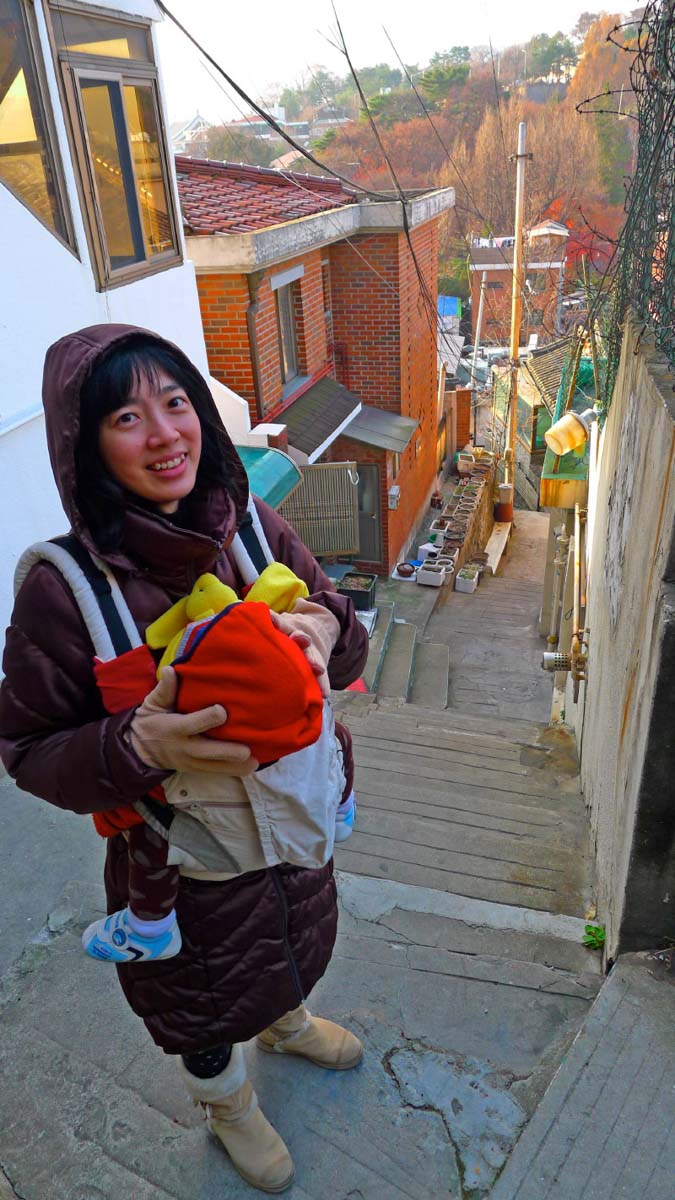 Seoul Metropolitan Subway
For the start, let's talk about the Seoul Metropolitan Subway. The very first time I stepped into a train on Seoul's subway during evening peak hour, I was surprised to find the reserved seats for elderly, disabled, pregnant ladies and children empty. I was carrying a baby in a baby carrier at that time, and my Korean friend nudged me to sit down. Not just that, I also found baby care rooms at major train stations, where moms could nurse their babies and do diaper-changing.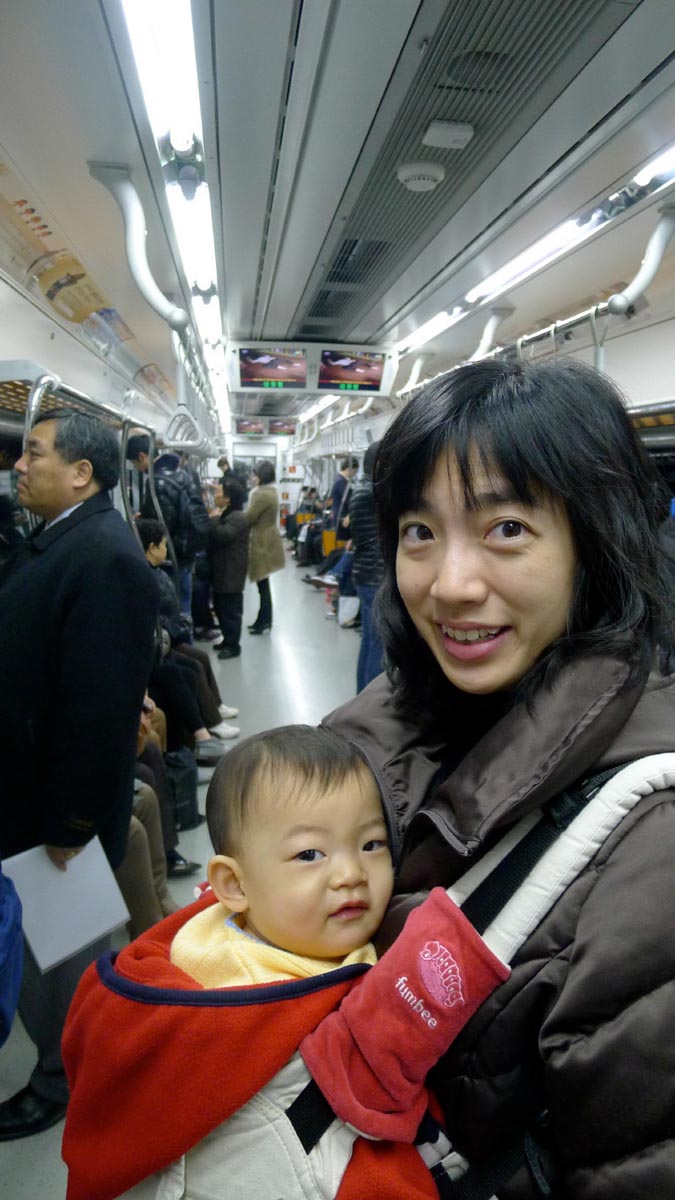 Lotte World
Moving on to attractions, my favourite  in Seoul was Lotte World. Lotte World is a hugely popular theme park in Seoul with indoor and outdoor sections, and the indoor section is great for rainy days and cold winters. While many people think that bringing young children to theme parks is a waste of money as the kids will not meet the age/height requirements to take most of the rides, Lotte World had many rides that my 11-month baby could take. And they even had a soft foam play area dedicated for kids to crawl around all day.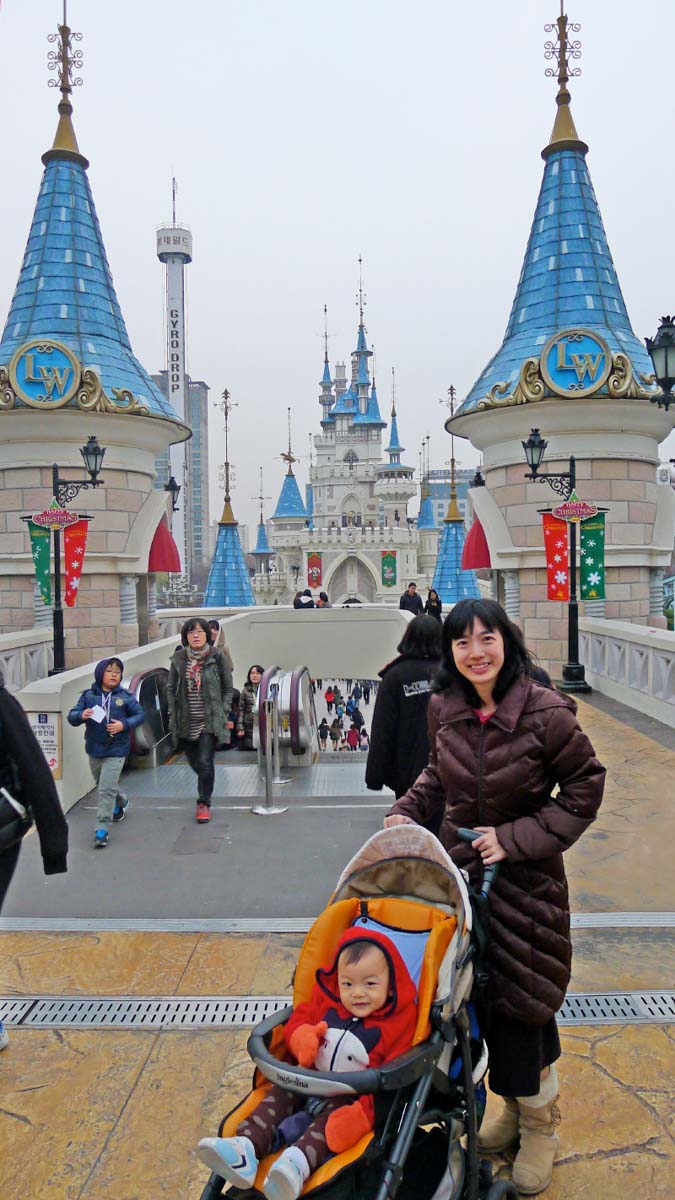 Pororo Park
Another popular indoor theme park in Seoul would be Pororo Park at D Cube City. It can be accessed easily via Sindorim Station (Seoul Subway Lines 1 and 2). If you haven't heard of Pororo, it is a penguin cartoon character that is hugely popular in Korea. Kids can play in the huge ball pit here, and ride on a Pororo train.
N Seoul Tower
Have a Hello Kitty fan in the household? Then that calls for a trip to N Seoul Tower! Other than being able to zip up to the top of the observation tower for a bird's eye view of the city, you will also find a Hello Kitty Island inside the tower. Over here, you will find four rooms filled with Hello Kitty themed decorations. Not a fan of Hello Kitty you say? Then check out the Ssentoy Museum & Showroom exhibition instead where you can find exhibits and rare toy collectibles from Avengers, Disney series, and other famous shows and cartoons.
Everland Theme Park
If you have an extra day in Seoul, we also recommend heading out to Everland theme park. Kids may not be able to ride the famous wooden roller coaster, T Express, which boasted the steepest ride in the world that can go as fast as 104km per hour. But there is a Kids Village at Everland, dedicated to the young guests. But they would love the Zootopia zone! The ride down the 'Human Sky' chairlift was an experience in itself – especially how they manage to hook the strollers on to the chairlifts. (The things you start to observe when you travel with kids.. Lol!) Then hop onto a safari adventure and get up close with bears and tigers – an experience guaranteed to thrill the little ones. Plan for a full day out, rent a stroller for your kids to take their naps (available at guest services within the park) and be prepared to stay till dark for the Moonlight Parade.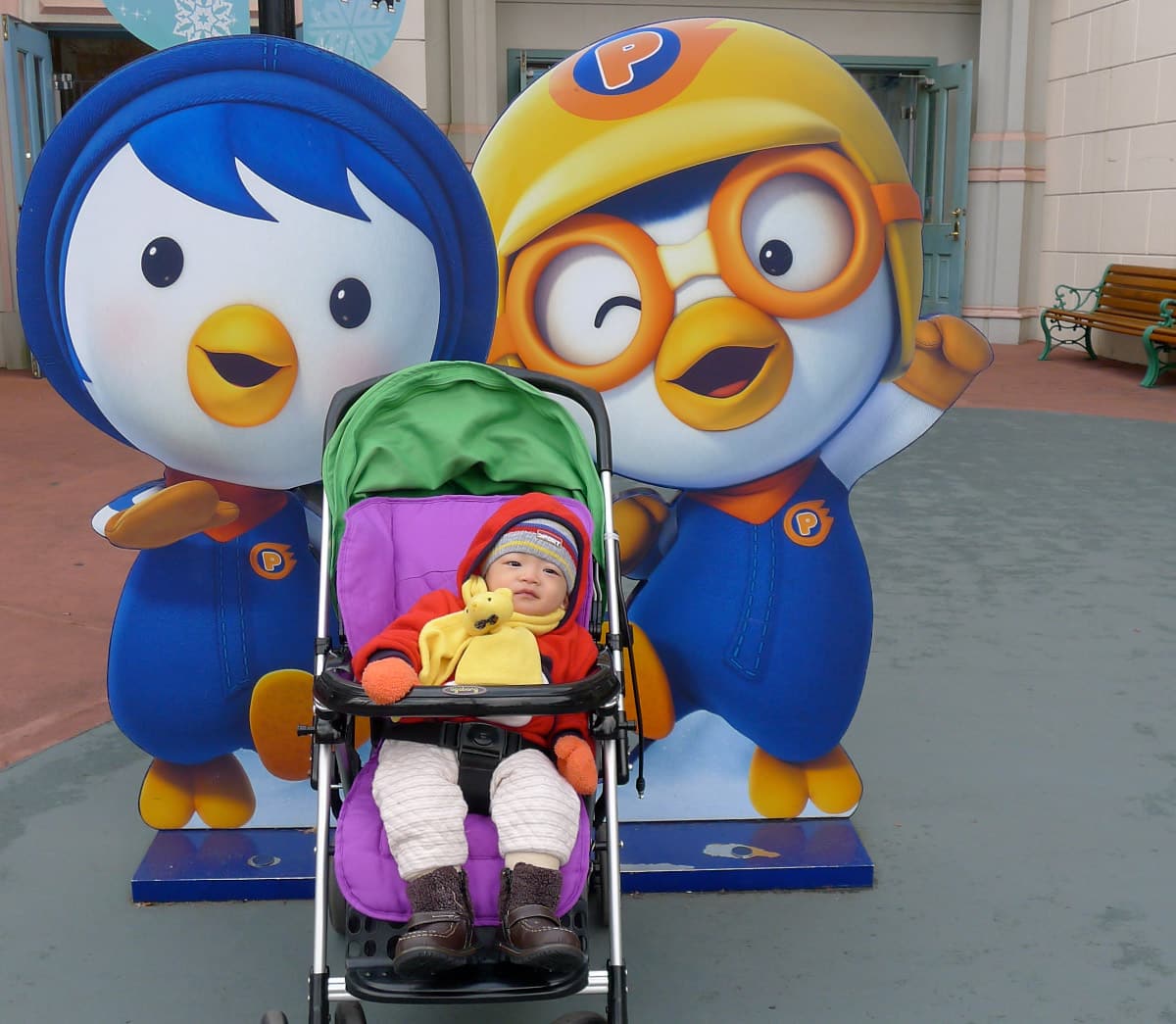 Gyeongbokgung Palace
When visiting Seoul, I'm sure you would want to spend some time checking out their cultural sights and palaces as well. They may not be particularly interesting to the kids, but if you only have time for one, pay a visit to Gyeongbokgung Palace to catch the change of guards ceremony. Be prepared for thunderous drumming during the ceremony that may scare little kids.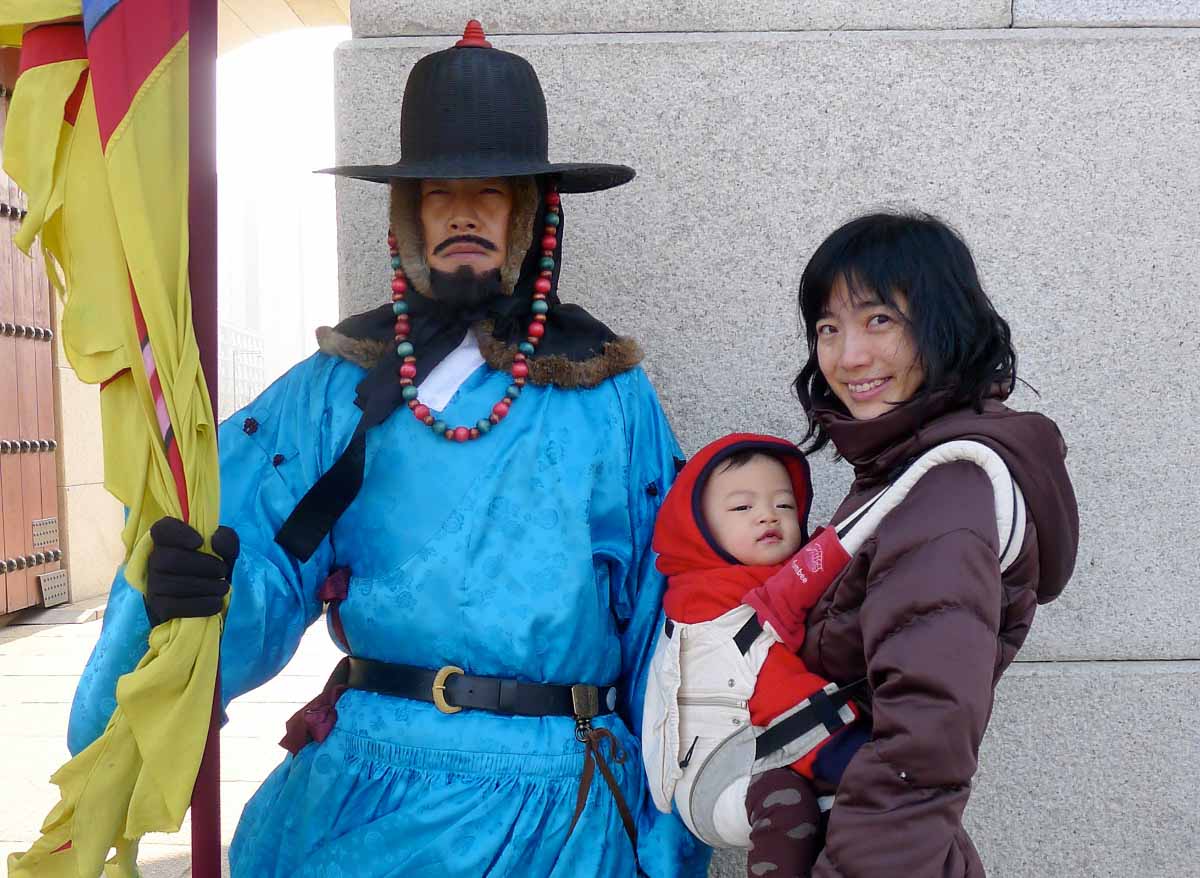 TeamLab World Seoul
And moving from traditional to futuristic, be prepared to be amazed at teamLab World Seoul. At teamLab World Seoul, kids can doodle on pieces of paper and watch their doodles come to life on the giant interactive screens. It is a technology that will impress adults as much as kids, and the kids would be totally tickled when they see the jet planes they just drew flying around the screen. And better still, wait for the monster to appear on the screen and kids can 'activate' their planes to start shooting at it by tapping on their planes on the screen! The technology is just amazing, and a peek into the digital world that our kids will be growing up into.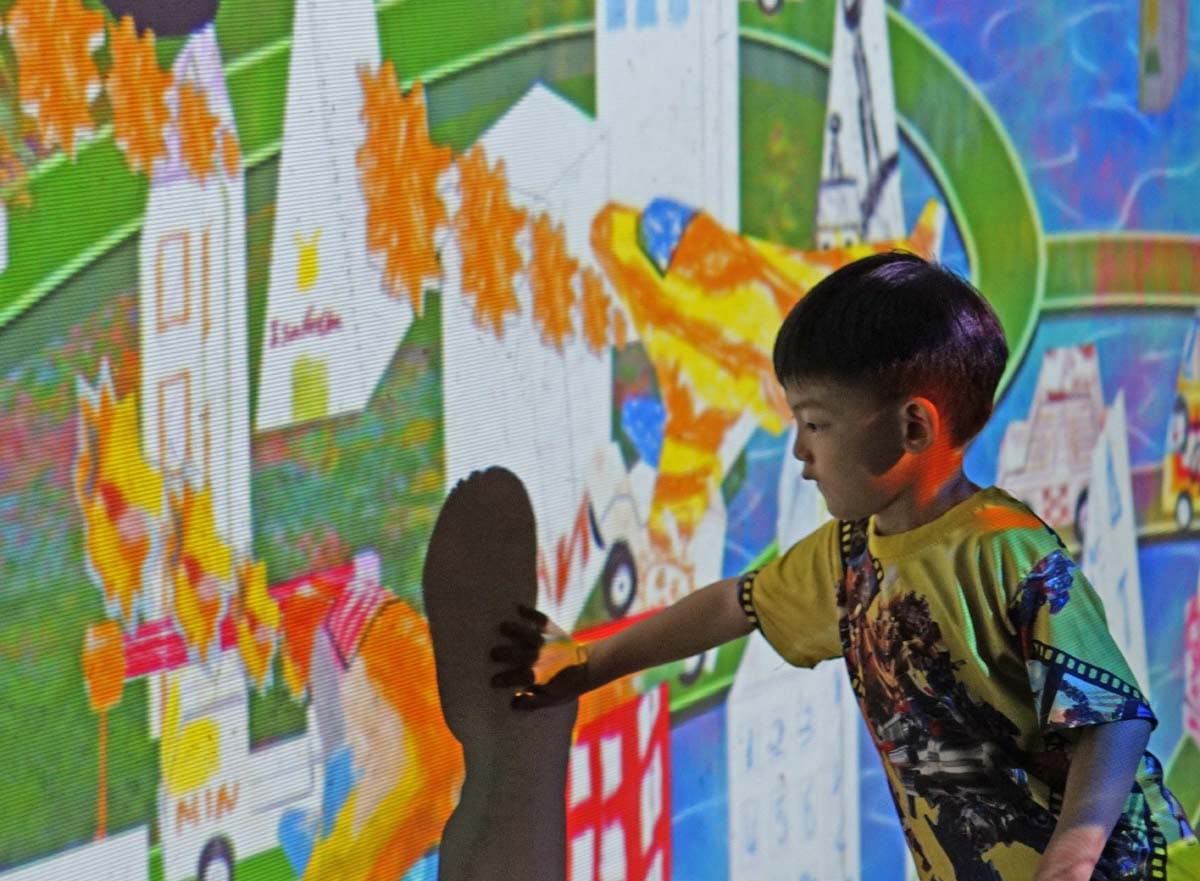 In Summary
Seoul is a city that packs loads of fun for kids.   The biggest problem we faced, as I mentioned at the start, was the numerous stairs and steep slopes around the city.  I recommend using a baby carrier when moving around Seoul rather than bringing a stroller around.  You can rent strollers from most attractions across Seoul. And at major department stores, you can drop by their customer service counter to see if they have 'baby cars' for shoppers to borrow.
[tabs]
[tab title="Best Time to Visit South Korea" icon="entypo-sun"]
Best time to visit South Korea
South Korea experiences the four seasons, and spring (April to June) is one of the better times to visit because the cherry blossoms will be in bloom and the skies are generally clear. Autumn (September to November) is not a bad time to take a trip down either, although the temperatures are slightly lower.[/tab]
[tab title="Where to Stay" icon="entypo-suitcase"]
[button style='blue' url='https://www.expedia.com.sg/Destinations-In-South-Korea.d94.Hotel-Destinations' icon='entypo-suitcase' fullwidth='true'] Find Hotels in South Korea[/button][/tab]
[tab title="Getting There" icon="entypo-flight"]
Flight time from Singapore to Seoul takes approximately 6-9 hours, depending the number of stopovers. Check out the latest flight prices here. [/tab]
[tab title="Visa" icon="entypo-book"]
Visa Requirements
Singapore nationals visiting South Korea for a period of up to 90 days do not require a visa. [/tab]
[/tabs]