By Theodore Salim, on December 22, 2017
Travel Diaries: Doe-Eyed in Charming Nara, Japan
As the ancient capital of Japan, Nara boasts some of the most impressive sights (and deer!) throughout the country. There are indeed numerous beautiful temples in Nara, but you don't have to worry about not being able to see everything in one day. The main attractions in Nara are located pretty close to each other around the extensive Nara Park.
Getting to Nara, Japan
10:00 – 10:45
Nara is accessible from Kyoto or Osaka by train with its travelling time ranges from 30 minutes to 1 hour, depending on the type of train taken. The train is quite frequent so just pick the time that is convenient for you. I personally took an early 10 AM train to avoid getting stuck in the crowd when visiting Nara.
Upon reaching Nara train station, I decided to stroll leisurely to the attractions instead of taking a bus. If you do not feel like breaking a sweat early in the morning, fret not! You can buy the Nara bus pass and travel around different tourist attractions at ease.
What to do in Nara – Attractions
Kasuga Taisha shrine
11:45 – 12:30
I decided to put Kasuga Taisha Shrine as my first stop, being the furthest and most sought-after destination in Nara. I thought I would successfully beat the morning crowd – but I was wrong! The shrine was already swarming with lots of tourists and locals, enjoying the beautiful scenery and playful deer. You have to go through the famous Nara Deer Park to the get to the shrine – I blame myself for taking too many stops to play with the deer! I end up only reaching the shrine after an hour of walking and photo taking.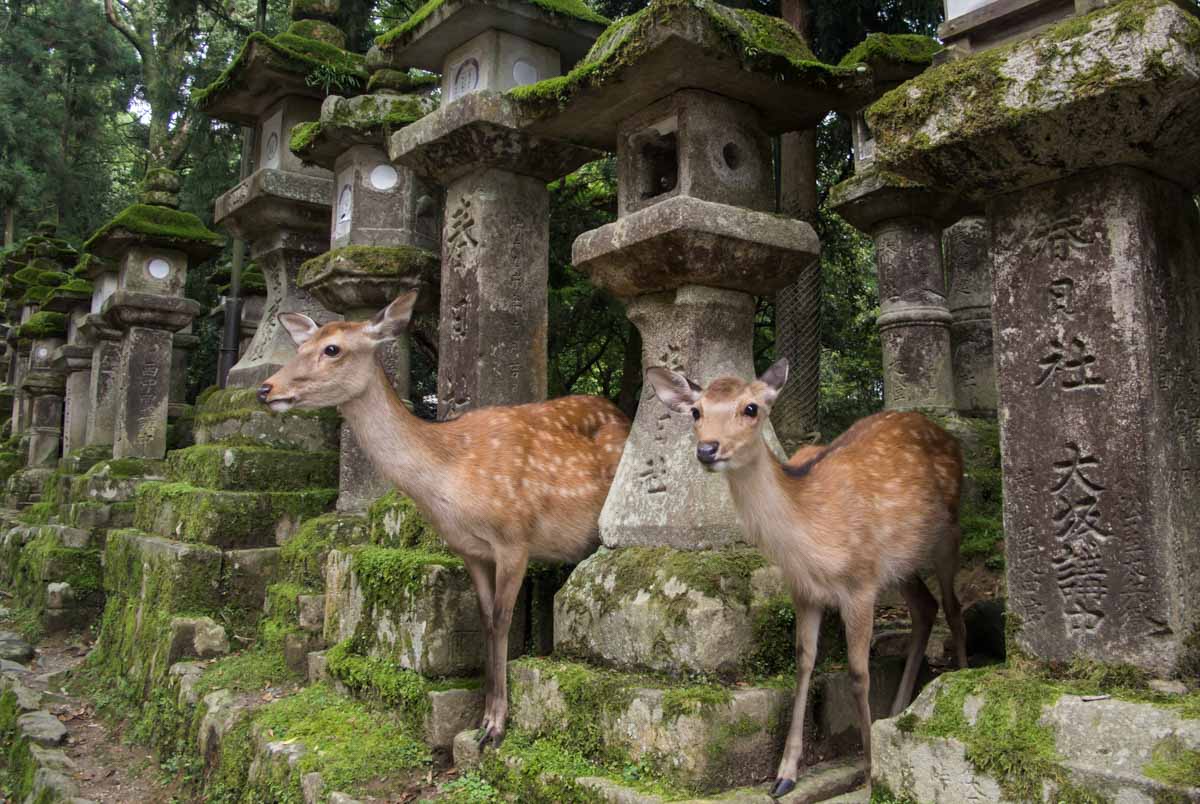 This shrine is famous for its hundreds of bronze lanterns, which are only lit twice a year: Setsubun Mantoro in early February and Chugen Mantoro in mid-August. There are also thousands other lanterns in the garden or hung in the corridor, mostly donated by Japanese citizens. Several samurai warriors also dedicated some of them during the Warring States Period.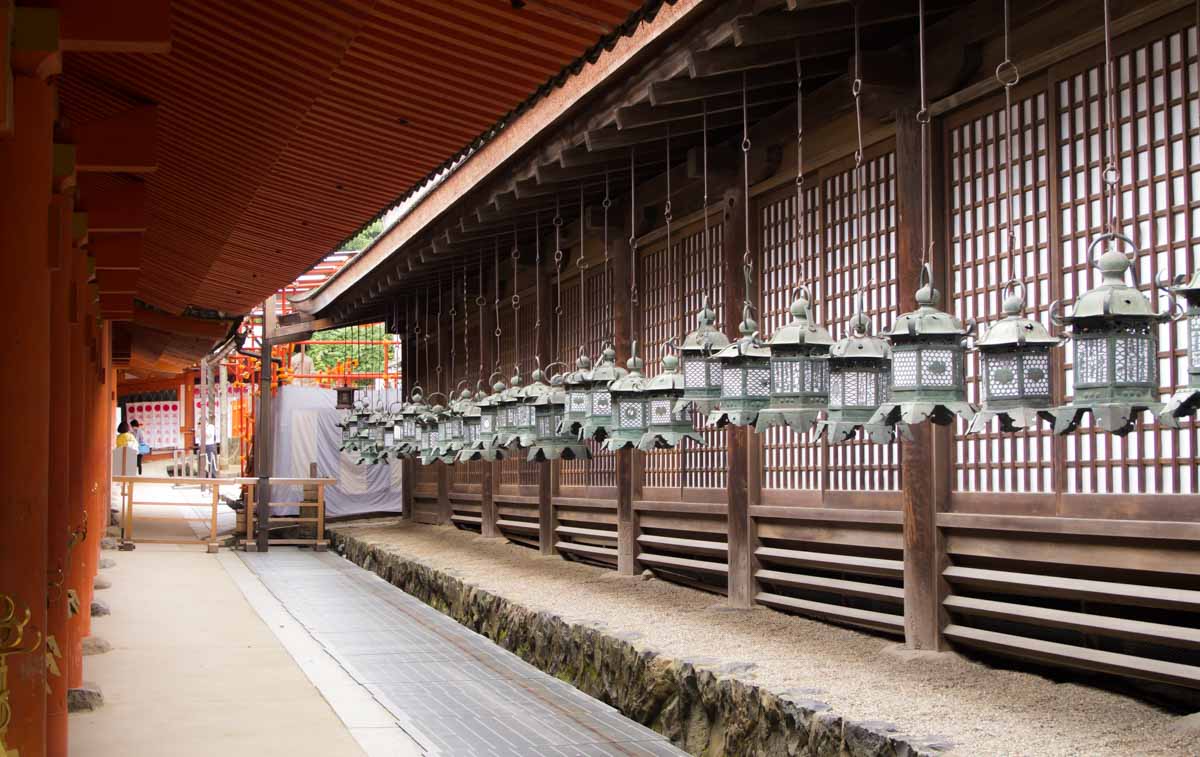 After spending some time in this beautiful shrine, it's time to head back to Nara Park to spend some quality time with those adorable deers (finally!!).
Nara Deer Park
12:30 – 14:30
If you're on Instagram, the obvious answer to 'what to do in Nara?' is visit the Nara Deer Park. It's an incredibly popular attraction. And for good reason!
Nara Park is a spacious park with hundreds (or thousands) of adorable deer roaming freely. They are considered to be the messengers of gods – and in Nara, they have quickly become the symbol of the city itself.
I can feel the deer calling, but my stomach is protesting for food. I'm thrilled to see plenty of restaurants around the area, from savoury to sweet food. One of the must-try local food here is the local persimmon leaf-wrapped sushi, also known as the kakinohasushi. The persimmon leaf is said to give an antibacterial and immunological boost to your body. I gobbled down my food within minutes because the food was really delicious (and also because I was starving). Once I had my fill, it's finally time to play with some deer!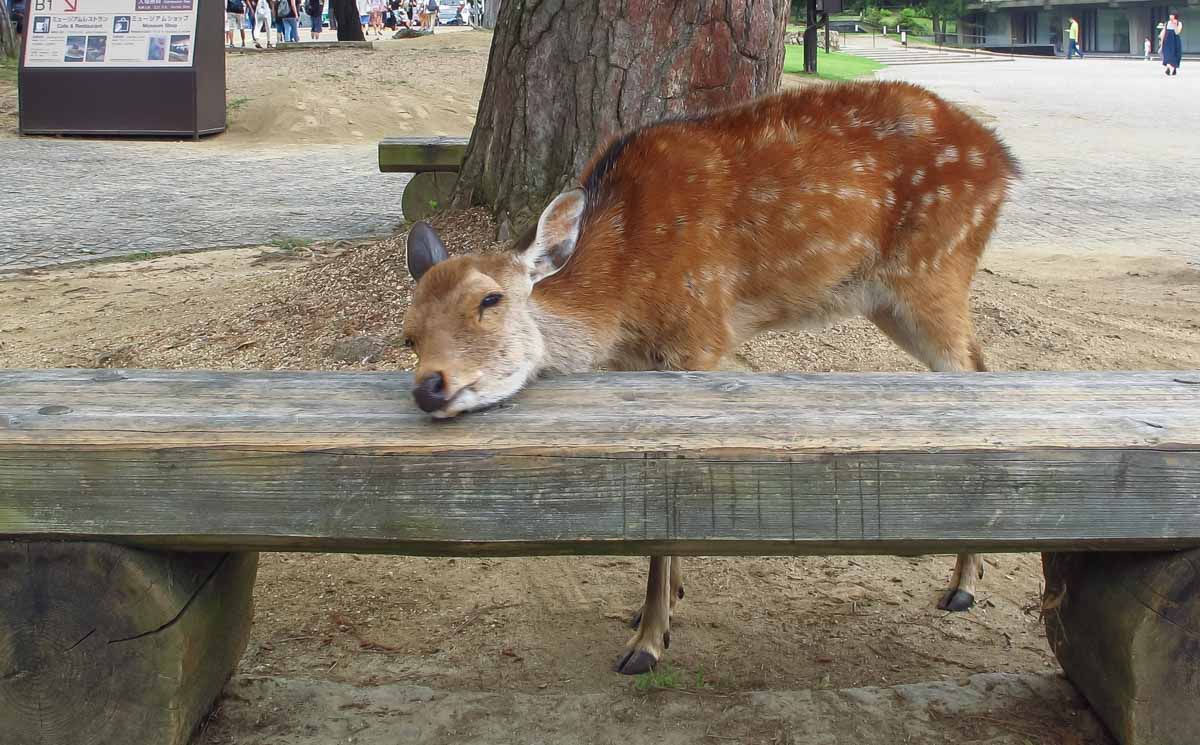 Trying to attract as many deer possible, I went to buy some rice crackers to feed those hungry deer. I was excited when some of them nudged me repeatedly to ask for more food. How I wish I could stay there all day!
If you are travelling solo and don't want to have your lunch alone, you may want to consider having a picnic at Nara Park. Soon enough you will have new friends (aka these cute deer) coming over to get a few bites off your lunch!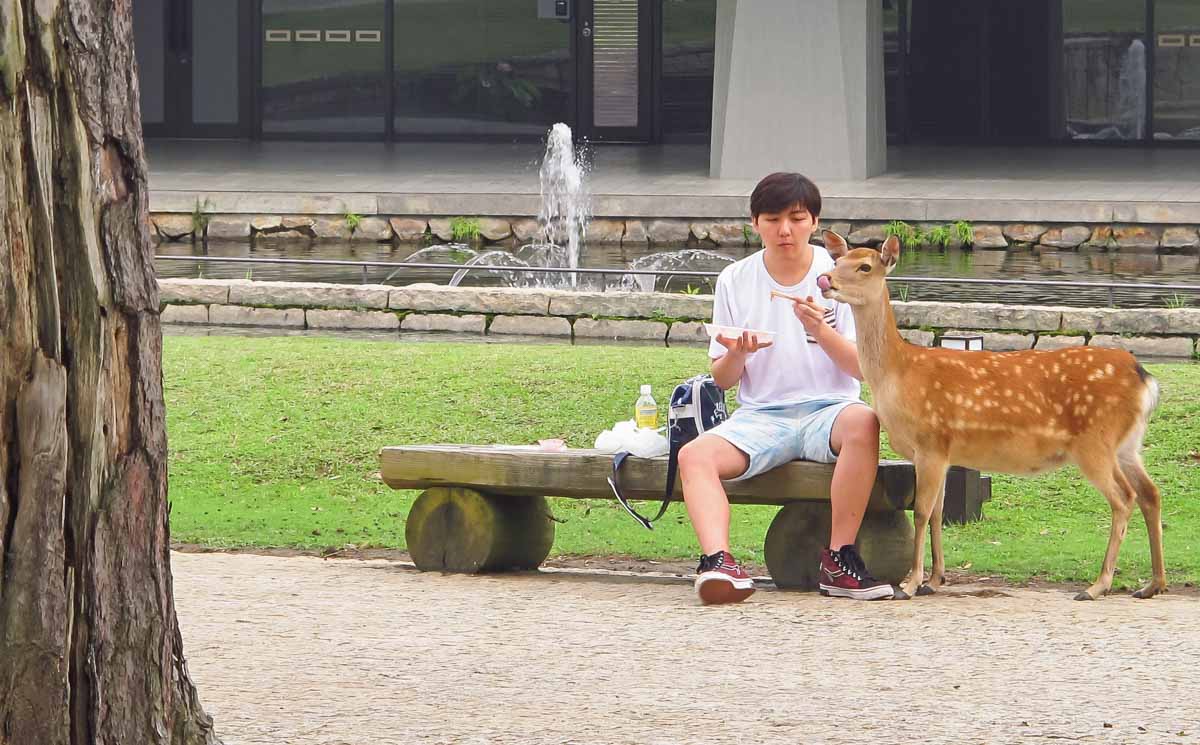 Todaiji Temple
14:30 – 15:30
This massive wooden temple currently houses the world's largest bronze Buddha statue, or more well-known as the Daibutsu. This temple has served as the head temple of all other Buddhist temples throughout Japan since its construction in the year 752.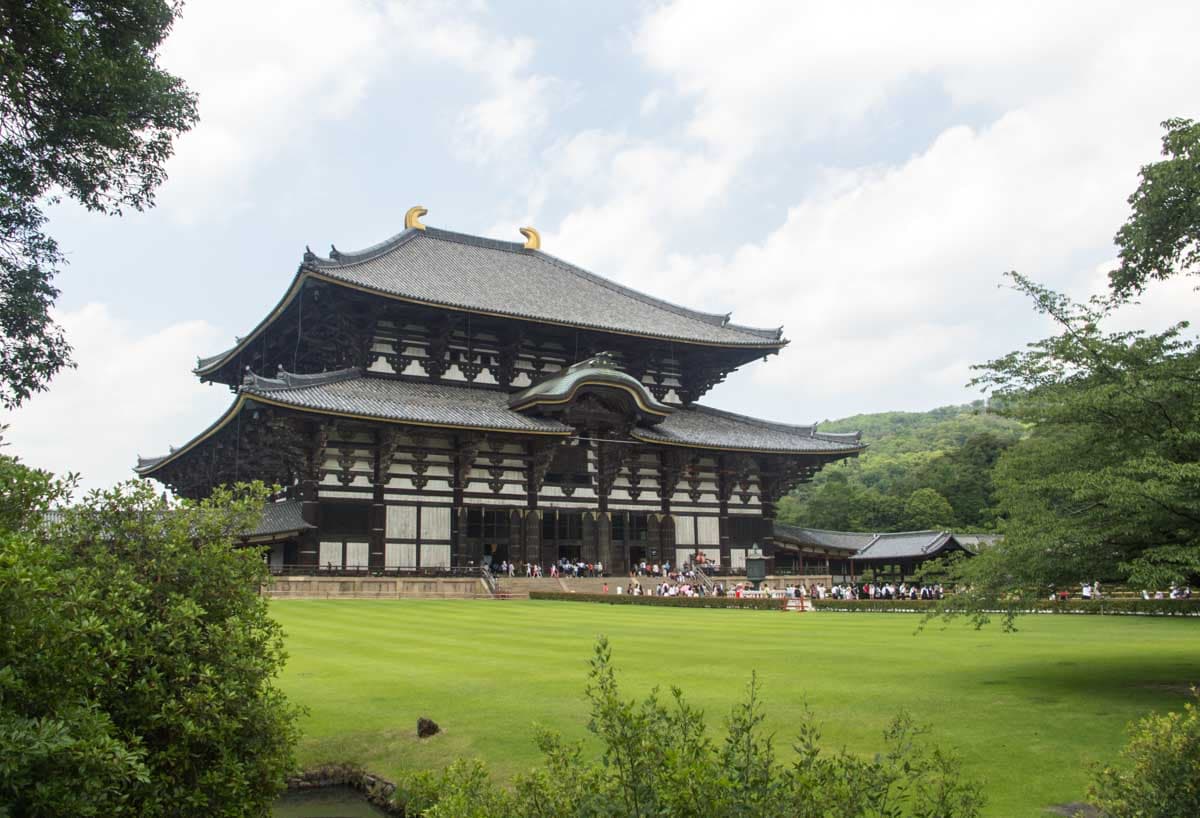 The bronze statue of the seated Buddha is towering at 15m tall, and it attracts pilgrims and tourists alike. I could imagine myself being a tiny little human being standing beside the statue – I was definitely awestruck!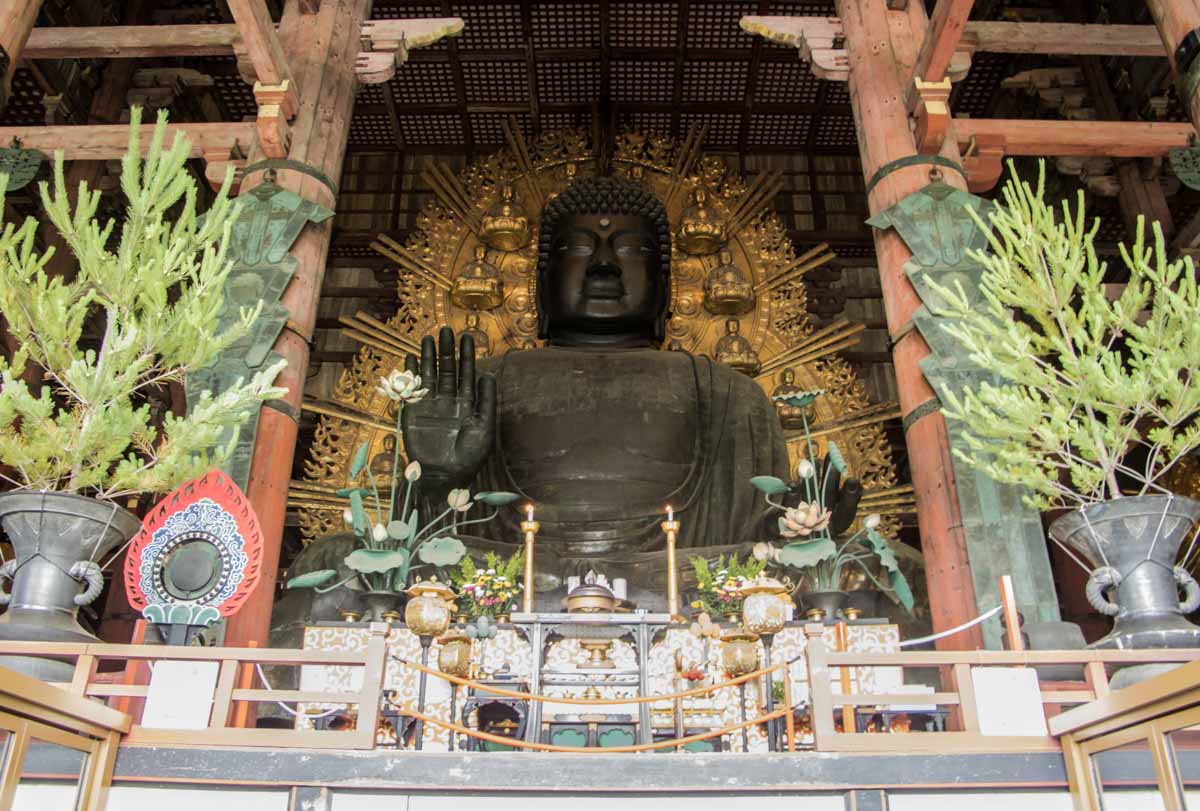 Kofukuji Temple
15:30 – 16:30
The nearest temple to the train station, Kofukuji temple was built in the year 710, the same year when Nara became the capital of Japan. Its 5-story pagoda has become an iconic landmark of Nara, standing 50m tall. While it is free to visit Kofukuji Temple, you have to pay to enter the Eastern Golden Hall inside the compound.
Currently, the Kofukuji's National Treasure Museum is also undergoing reconstruction and is planned to reopen in 2018. Perhaps, the next item in my 2018 travel list?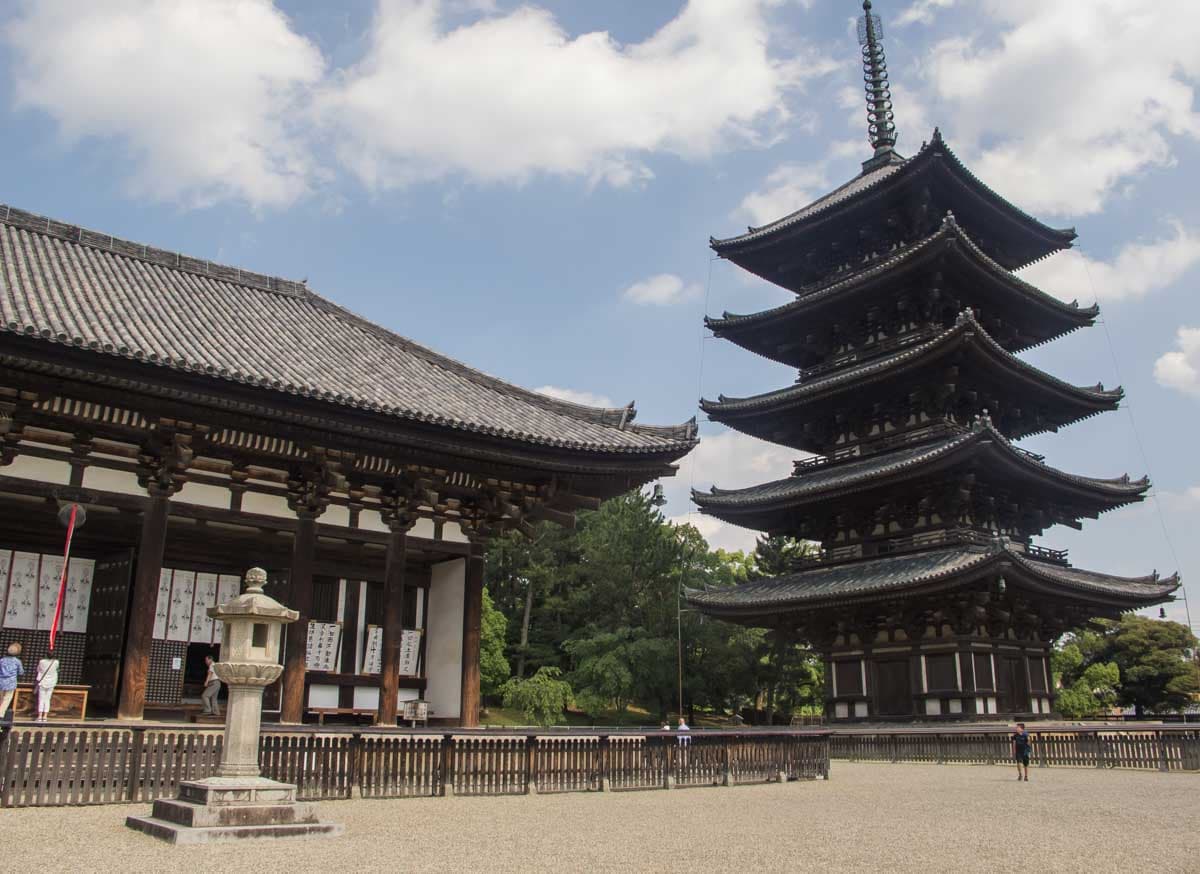 As you remember, Kofukuji temple is still located around Nara Park, which means hungry cute deer-invasion is very likely. I didn't mind anyway!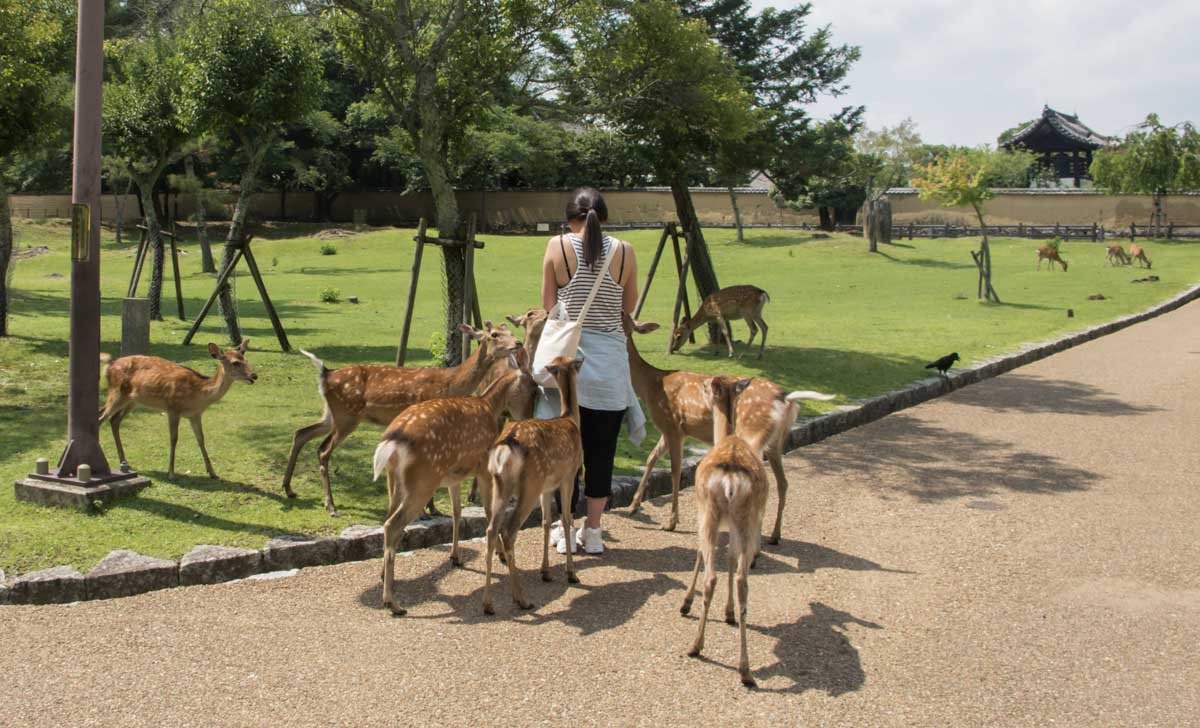 After all the fun and marvels at Nara Park, I decided to get some rest at the hotel. It's time to rest these poor legs after a whole day of walking and chasing after deer.
Where to Stay in Nara
17:00 onwards
While you are in Nara, I would recommend staying at Nara Hotel! This hotel offers an incredible historic atmosphere in a romantic setting. Although it has both traditional and modern rooms, the contemporary style room still has the 1900s atmosphere.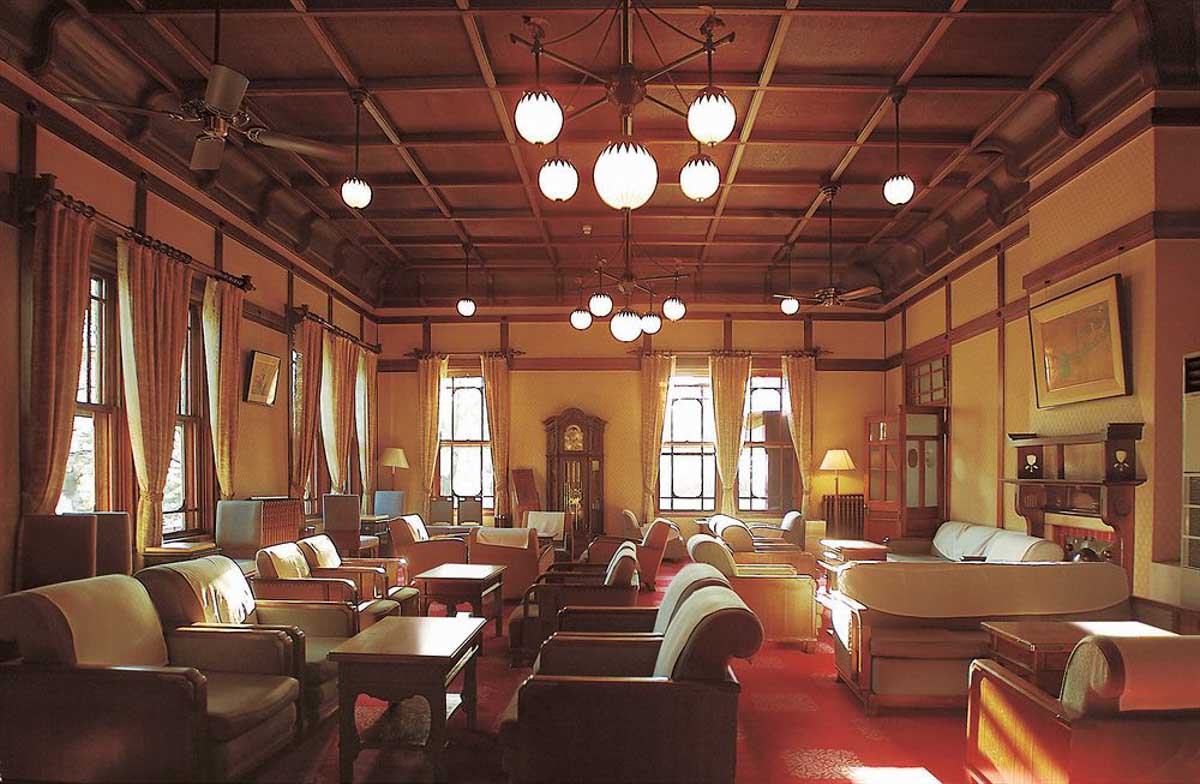 While Nara is small and walkable, this hotel is strategically located within 2 km of the train station and all major attractions mentioned above. It serves as a perfect base camp to explore Nara as you can always go back to the hotel for some rest in between the site visits.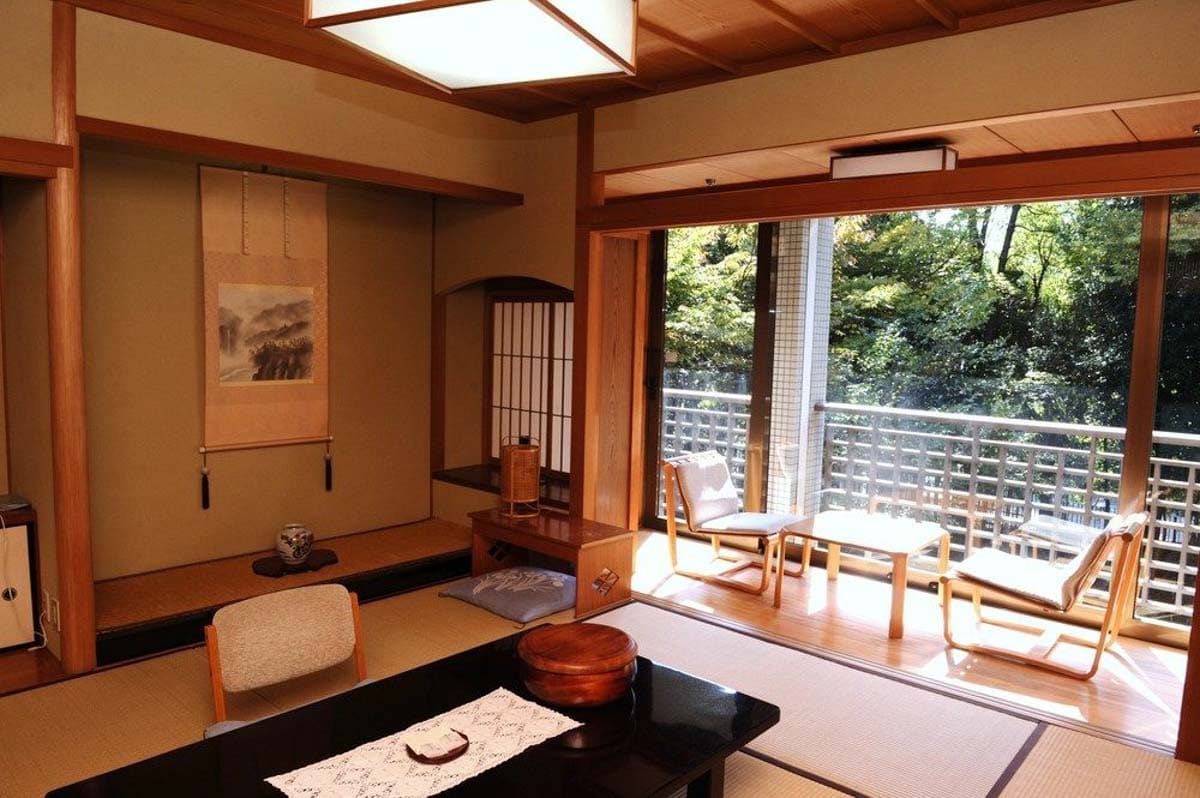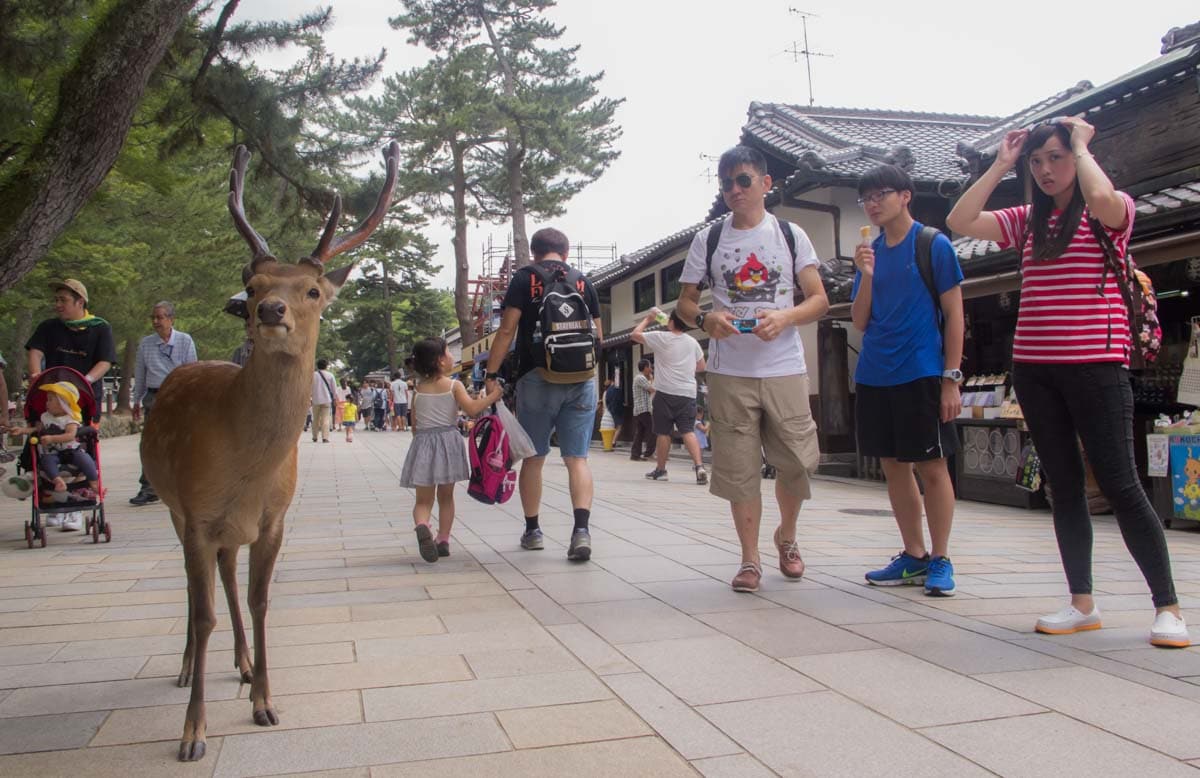 I took a stroll around Nara at night, enjoying the cool summer breeze. The charming little town was peaceful and relaxing to enjoy the evening. At night, the historical area of Nara offers a different memory and slightly mythical sight. I kept telling myself to come back here again as soon as possible, to create new memories in this beautiful city.
Nara, I'm so going to miss you!
[button url='https://www.expedia.com.sg/Cheap-Flights-To-Nara.d6139567.Travel-Guide-Flights' icon='entypo-flight' fullwidth='true']Fly me to Nara![/button]