By Aron Goh, on April 22, 2017
Travel Diaries: Harry Potter Hijinx in Osaka, Japan
I went back to Japan at the end of sakura season in 2015. It was a trip with a few friends and we were on our final day in Osaka before catching a flight to Tokyo the next day. We couldn't agree on how to spend the last day. One friend wanted badly to remain in Osaka and visit the museums – the other two decided that they wanted to try Kobe beef in Kobe.
I, being the biggest Harry Potter fan ever (I know too much about the series.. Too much), wanted to go to Universal Studios Osaka and visit the Wizarding World of Harry Potter. I spent much of my nights in Osaka watching vlogs of The Wizarding World Osaka and knew that I HAD to go. So I chose to go alone. How sad.
Not really. I had the best time ever.
Arriving in the Wizarding World of Harry Potter
I got to the park just before it opened. There was already a huge queue at the gates which surprised me. The second the gates opened, I brisk-walked (I had to appear calm and collected) to the Wizarding World making a beeline for the Forbidden Forest.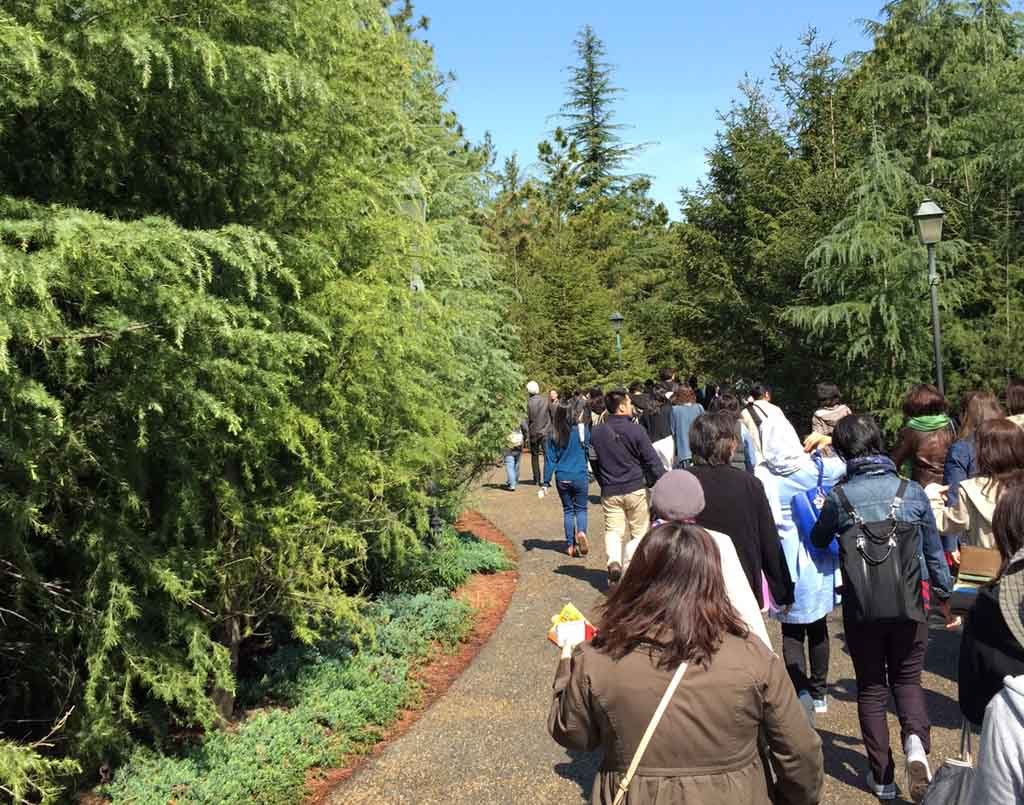 The Forbidden Forest. I was that much closer to the Wizarding World
Everything about the Wizarding World made me want to scream in utter fanboy delight. The Weasley's Ford Anglia. The Hogwarts Express. The Entrance to Hogsmead Village. I was SO excited.
Mr. Weasley's crashed Ford Anglia. Uncanny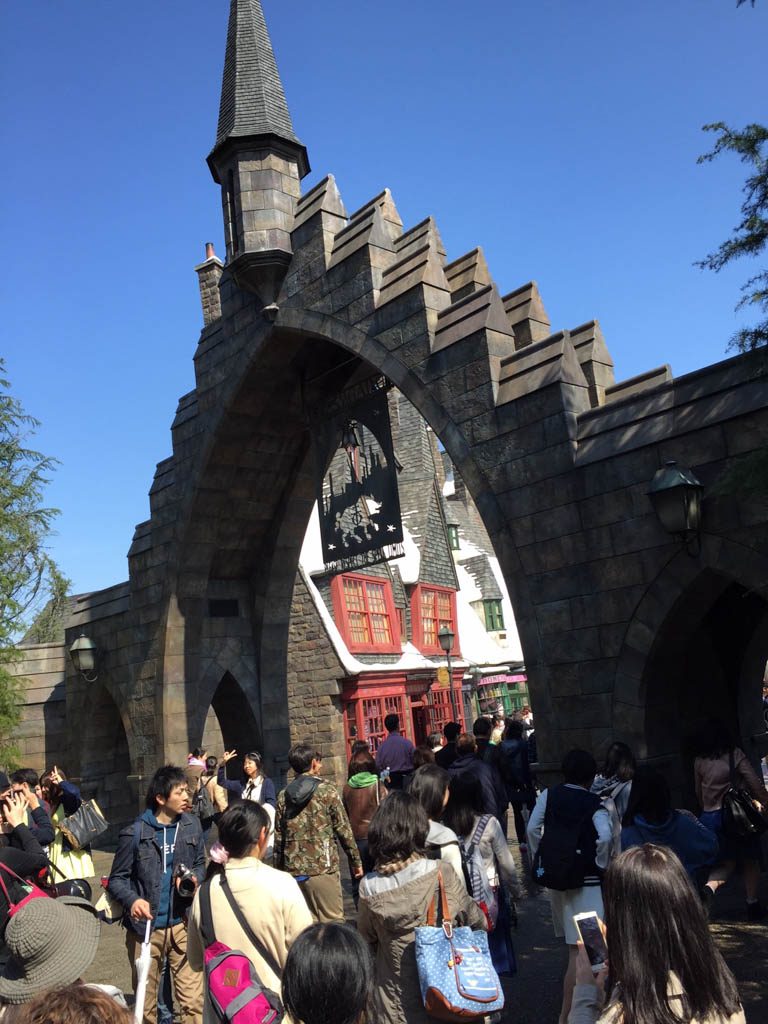 Entrance to Hogsmead Village! The crowd at 1030 am on a Tuesday.
Ollivanders Wand Shop
One of the first attractions that the park visitors will see is the Ollivanders Wand Shop. Having convinced myself that I am a natural born wizard, I rushed to the store (there was no queue). I read that you could test wands to find a wand that would choose you. I was living my fantasy.
Ollivanders. Makers of Fine Wands Since 382 BC.
Past a secret door, I was greatly affronted by the 15 other people in the room with me. This was supposed to be my moment! As the Ollivanders wizard chose an audience member to find their wand, I was screaming internally: pick me! He did not.
A young boy was chosen out of the audience to test his wand. As he flicked his wand and the animatronics in the room responded, I burned with jealousy on the inside.
After the demonstration, I held back to ask the Ollivanders wizard how I could get chosen. He replied, surprised, "well, the wand chooses the wizard". I had to give him credit: that was a great comeback/politically correct way to shoo me away. I was more determined than ever. I AM a wizard.
So I made a beeline to the queue again (it was still thankfully short). I knew that since I had asked him previously, the wizard would know to choose me! He'd better.
And then a different secret door opens. Dramatic music plays.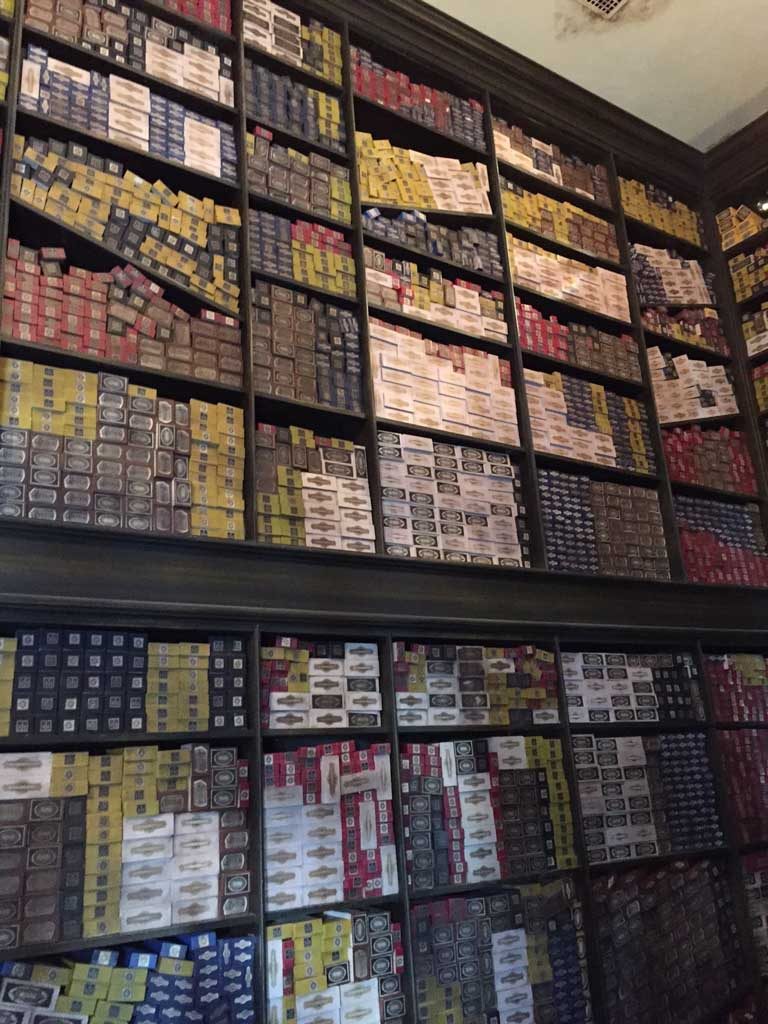 Secret Door Number Two. Responsible for almost crushing my dreams.
I entered the room hesitantly. It was a different wizard. I was mildly annoyed at this point. How many wizards would I have to passive-aggressively ask to choose me? As this wizard made his way around the room, "sensing" a person with magical abilities, I did my best Hermione impression and hopped up and down in my place, my hand slightly raised, my other pointing/gesticulating very firmly at myself.
Amused, he picks me. I cry tears of joy internally.
I wave my first wand. It causes a set of animatronic wand boxes to fly off the shelf. I scream inside.
I try my second out. A storm erupts over the ceiling. I cannot contain my joy.
I try my third and final wand. Warm light and a soft wind pass over me, much like it did Harry in Sorcerer's Stone film. I am a wizard. The wand finally chose me.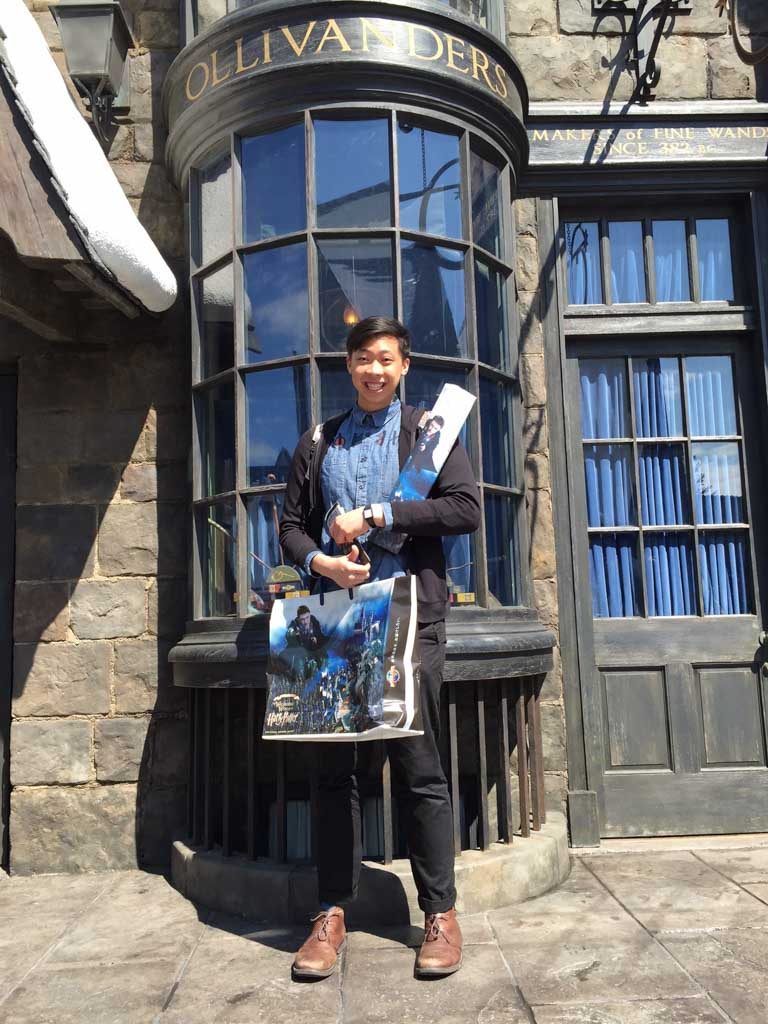 That grin on my face though. I don't think it ever left the entire day. Can you tell I'm happy? 
I of course bought the wand, where it still resides on my shelf.
Was I embarrassed to have done that? Absolutely not. I highly recommend it, in fact, the next time you visit the Wizarding World of Harry Potter. Live your fantasy.
I did.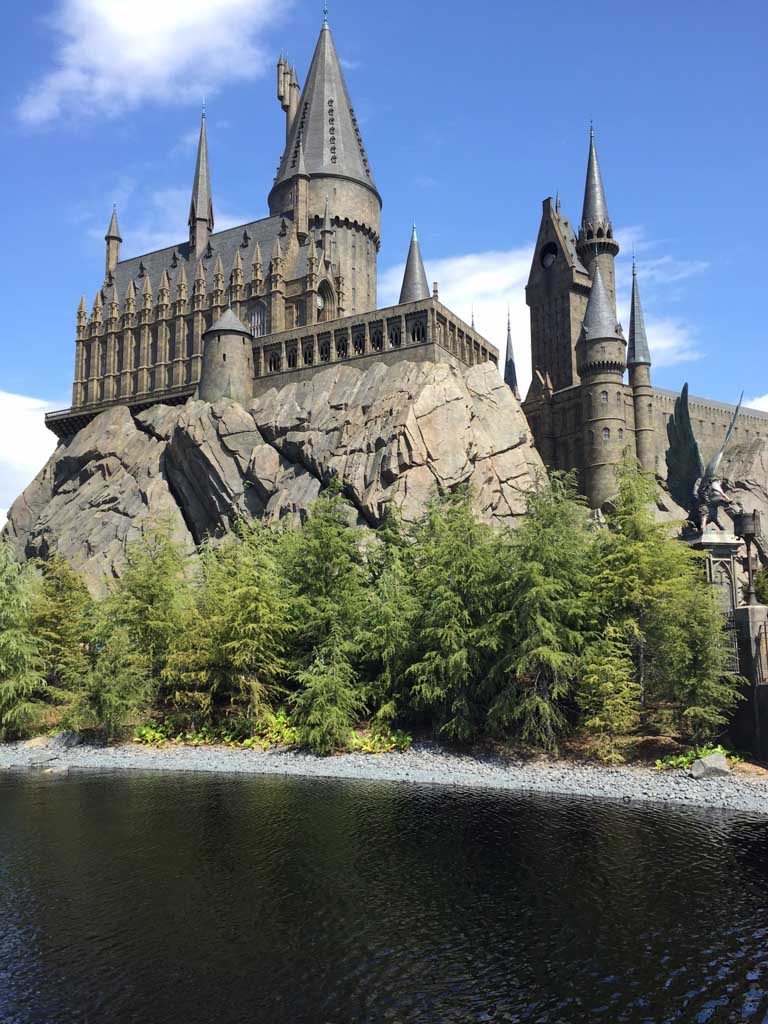 Can we talk about this amazing weather? Meteorojinx Recanto ftw. 
A Couple of Must-Dos:
Must-Do in the Universal Studios Japan Park:
Make a beeline for the Wizarding World of Harry Potter. It fills up very quickly. You can explore the rest of the park later in the day
Try Butterbeer! I like the regular non-frozen one with the ice cream frosting
Consider spending some extra cash on an Express Pass because queues get insanely long especially for the Forbidden Journey ride.
Check out the stores as well! Honeydukes, Weasley's Wizard Wheezes, and Filch's Emporium all have great Harry Potter merch. Totally got myself a Marauder's Map.
Must-Do in Osaka:
Dotonbori is great. An excellent food street with shopping streets flanking it. You can get great izakaya (bar) food, great seafood, takoyaki, okonomiyaki, and so much more.
Shinsaibashi is the shopping street flanking Dotonbori. Filled with arcardes, shops, boutiques, and more, this street leads right up to Dotonbori.
For history and culture, Osaka park is a beautiful site to visit.
Excited to experience this hilarity for yourself? Hop on that plane to Osaka RIGHT NOW. Book your flights to Osaka and Osaka hotels through Expedia and great times will be had by all.