By Shanice Koh, on November 4, 2015
Travel Diaries: Where to Stay in Taiwan – My Favourite Hotels
This trip to Taiwan saw me visiting Tainan, Kaosiung, Taichung, Yehliu-Taipei and Taipei City. And the hotels I stayed in each of these places all come recommended. Here's why  🙂
Where to Stay in Tainan: JJ S Hotel
My favourite feature in the room would definitely have to be the window because I love natural light, it's the best kind of light for photography. Also, it's a great way to wake up hahaha. Just put up the blinds and bam, greenery!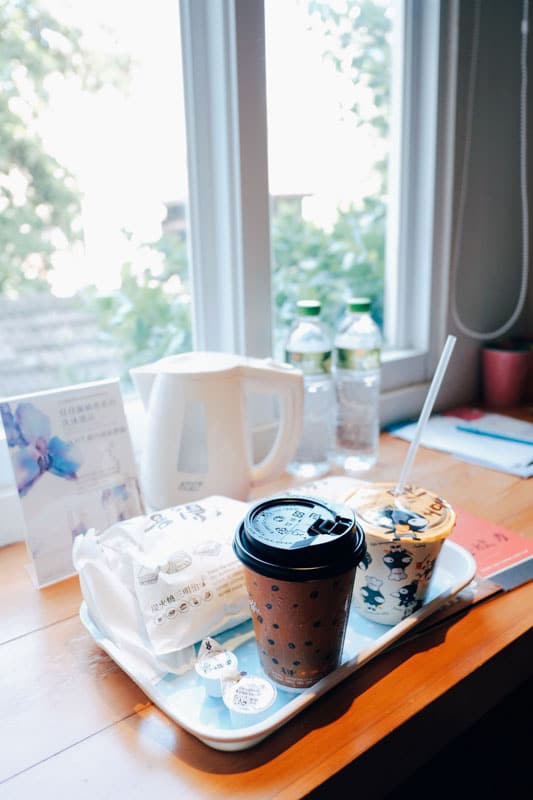 Breakfast was also sent up to the room every morning. Breakfast in bed anyone?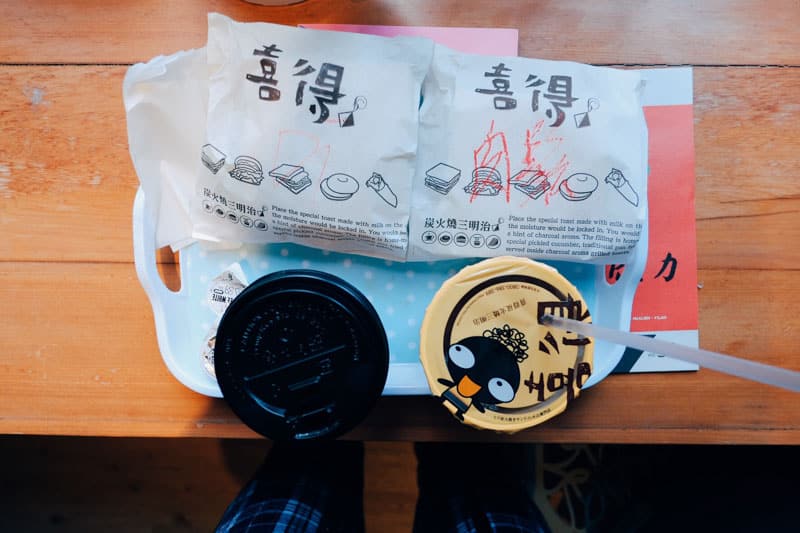 Natural light. 😉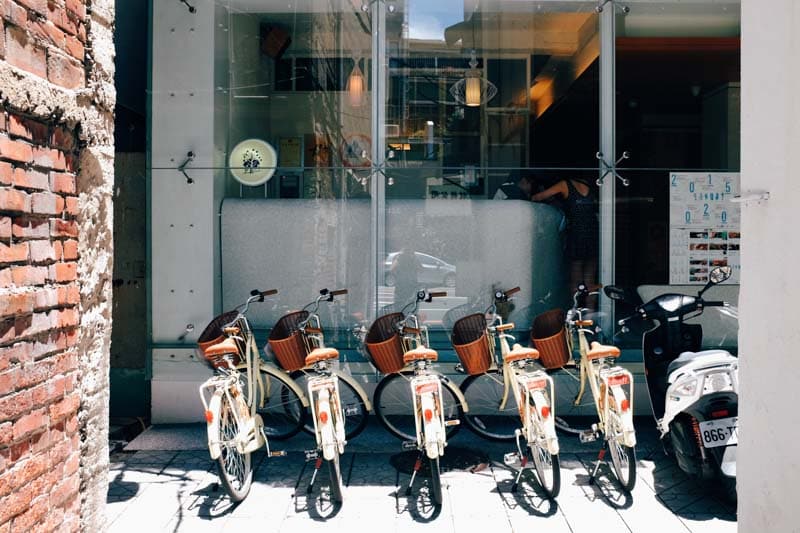 And they have these gorgeous vintage-inspired bicycles for rent!
But the biggest plus about JJ S is that it's a hotel with the female traveller in mind. So, if you're a solo female traveller, or travelling with another female friend, JJ S Hotel will definitely give you a peace of mind.
Where to Stay in Kaohsiung: Starhaus Hotel

This was definitely the swankiest and most luxurious hotel the entire trip. We were absolutely spoilt and pampered silly. Why?
First, check out the room! Aside from the spacious and super comfy bed, the bathroom definitely took the limelight haha.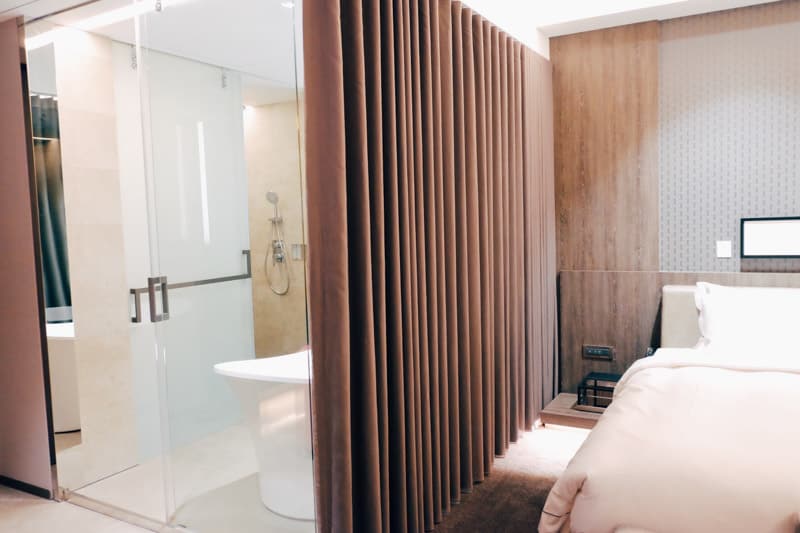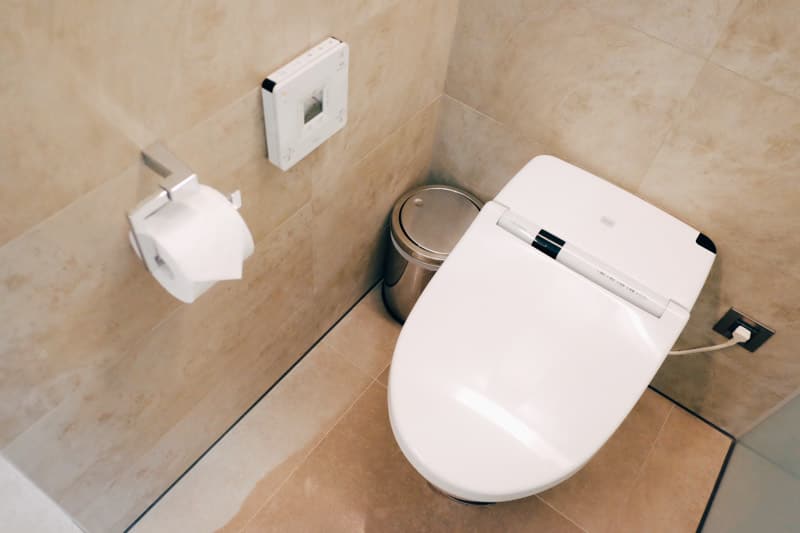 Japanese-style toilet bowl YES YES.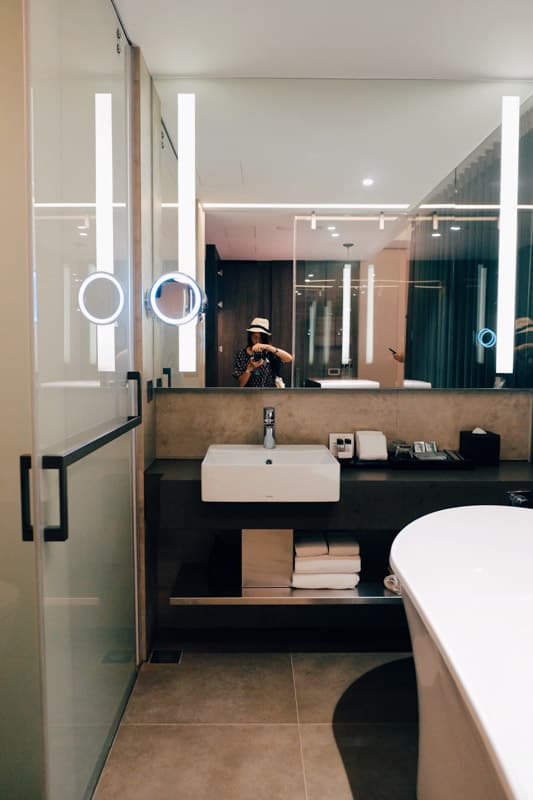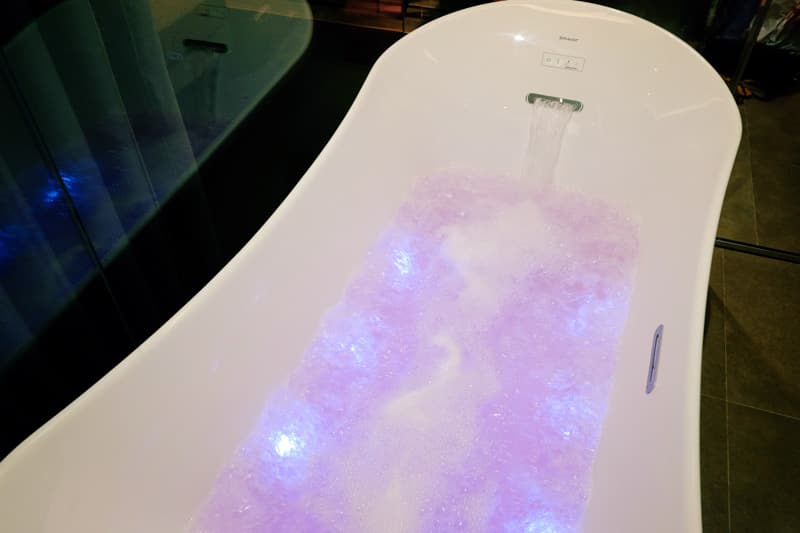 This bathtub was custom made for the hotel and it features a heated back rest!
But to be honest, the biggest highlight for me was the 24hr snack bar in the restaurant. Heh heh heh. As a glutton, and someone who gets hungry every few hours, IT IS EXACTLY WHAT I NEED. There's so much to choose from at the bar. From juices to tea and coffee to yoghurt to pastries to fruits to chips and snacks and so much more!!!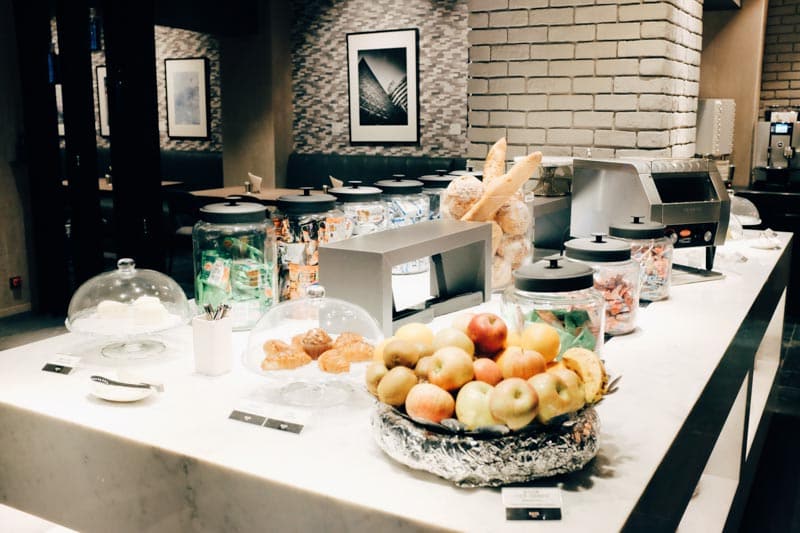 MAJOR LOVE FOR THIS ONE.
Where to Stay in Taichung: Evergreen Laurel Hotel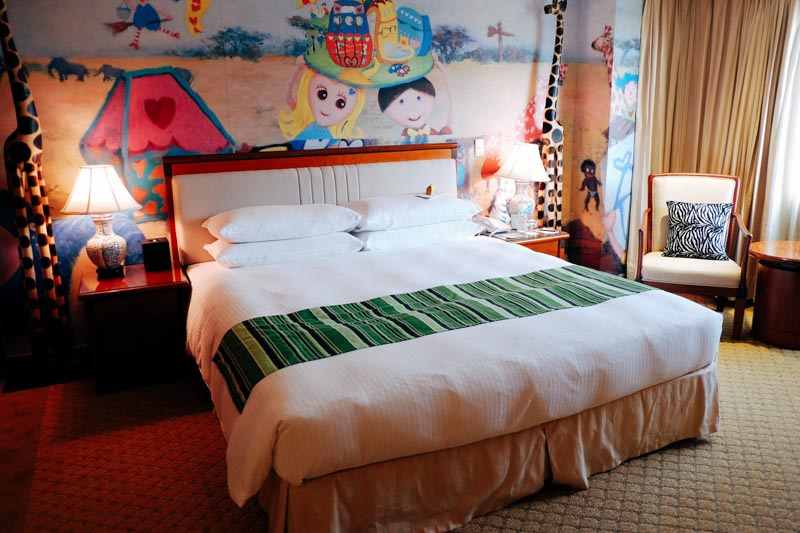 The really spacious suite and its adorable safari theme.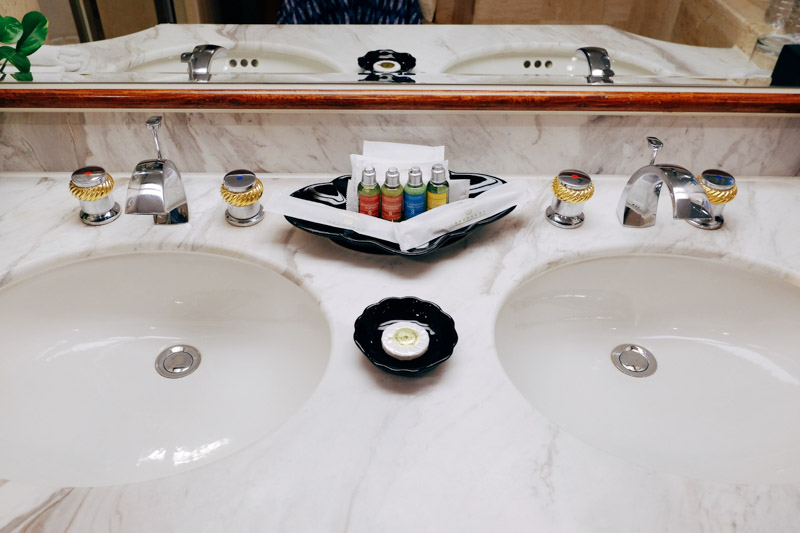 Double sinks!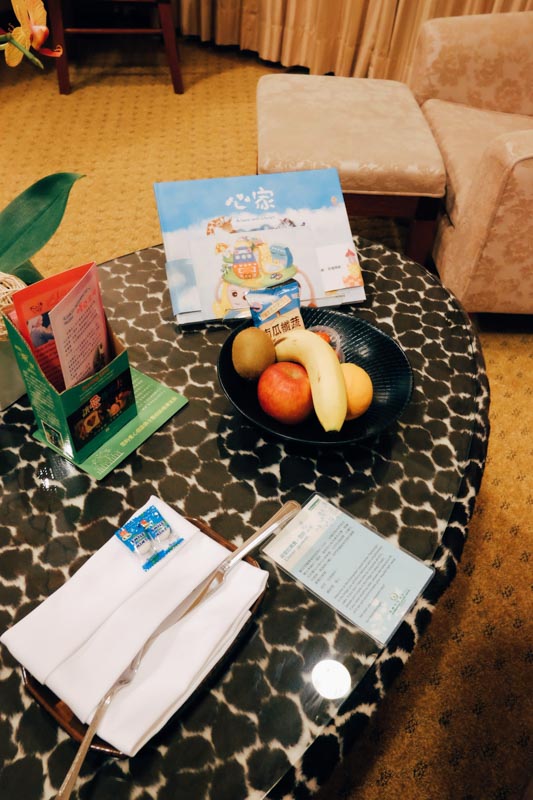 And my favourite, a fruit bowl!
But what I really love about Evergreen is its amazing buffet breakfast spread. There's so much variety, you really don't know where to start. It's a pity we didn't have much time for breakfast.
Where to Stay in Taipei Yehliu: Boutix Resort Hotel Yehliu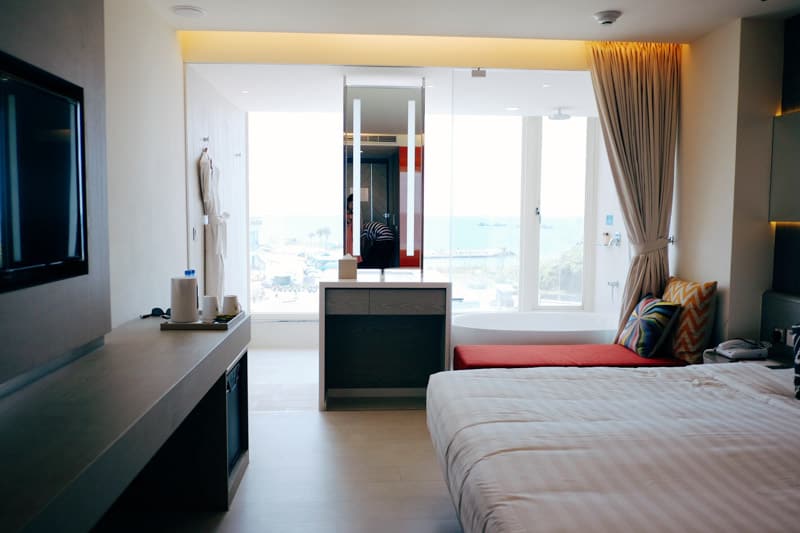 I love the warm, bright and cheery colour palette.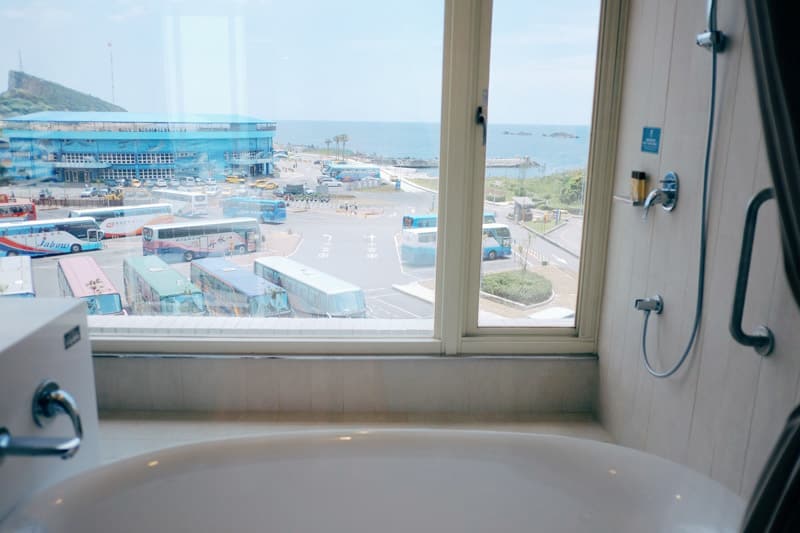 And of course, the view from our room that overlooks Yehliu Geopark. What a bathroom!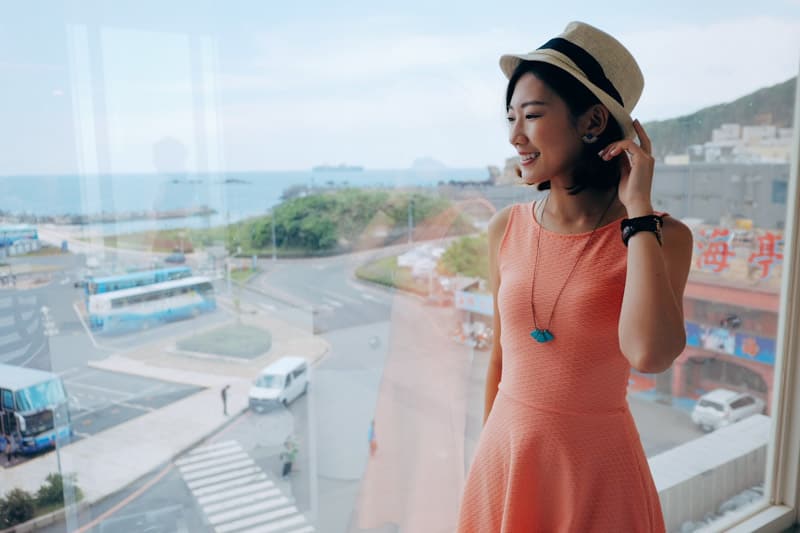 Where to Stay in Taipei City: FX Hotel Nanjing East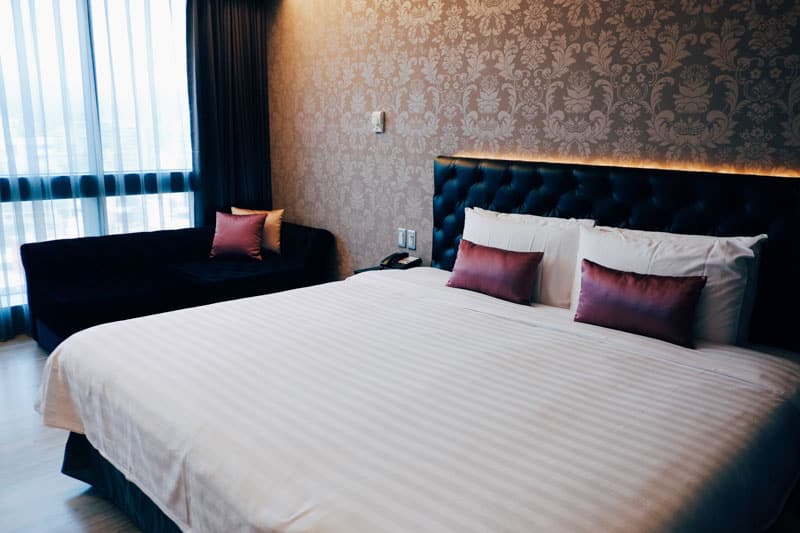 The location of FX Hotel is a dream, it's just opposite the train station. And from here, you can access most of the attractions in the city as quickly as 5 mins or 20 mins at most! On average, it's about 10 mins away. And plus, it's quite a swanky hotel to boot!
 ♦♦♦♦♦
Follow Shanice's journey through Taiwan with Expedia:
[button style='blue' url='http://www.expedia.com.sg/vc/cheap-flights/singapore-to-taipei-sin-to-tpe/' icon='entypo-flight' fullwidth='true'] Search latest flights from Singapore to Taipei [/button]
[button style='green' url='https://www.expedia.com.sg/things-to-do/?location=Taipei' icon='entypo-lifebuoy' fullwidth='true'] Tours and things to do in Taipei[/button]