By Marisse Gabrielle Reyes, on April 16, 2019
What People Really Do in Los Angeles
Many know this city for being the center of all things Hollywood. Sure, there's the Hollywood sign, celebrities wandering about, amusement parks, and live film sets across the city. But Los Angeles has much more to offer. Skip the usual Los Angeles activities, attractions and tours. Instead, explore the cultural side of the city, quirky locals, New American cuisine, and nature. Here, let's give you a headstart with a few of our top picks.
More than Hollywood: The Best Los Angeles Activities

Savour New American cuisine at Eveleigh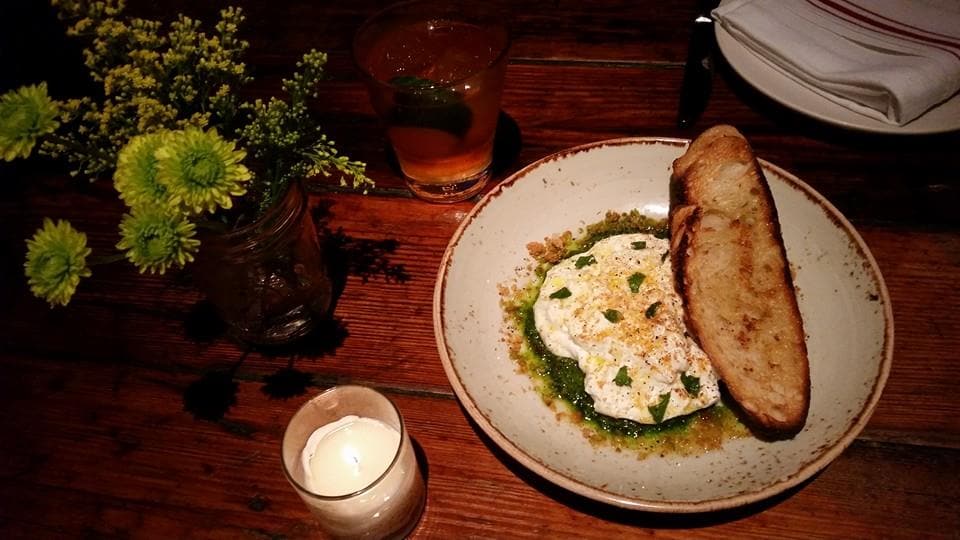 This West Hollywood spot may seem fresh and trendy, but it's actually built on a former residence in the middle of a 1920's orchard. Paying tribute to Hollywood's Golden Age while retaining the rustic charm of the orchard, Eveleigh is cozy, slightly rough around the edges but polished where it needs to be.
On the menu, try California produce-forward fare in New American dishes like burrata with "garlicy greens", swiss chard, and chili-cured anchovies as well as grilled Monterey squid with garlic aioli, lemon, and chili.
Soak up the California sun at Palisades Park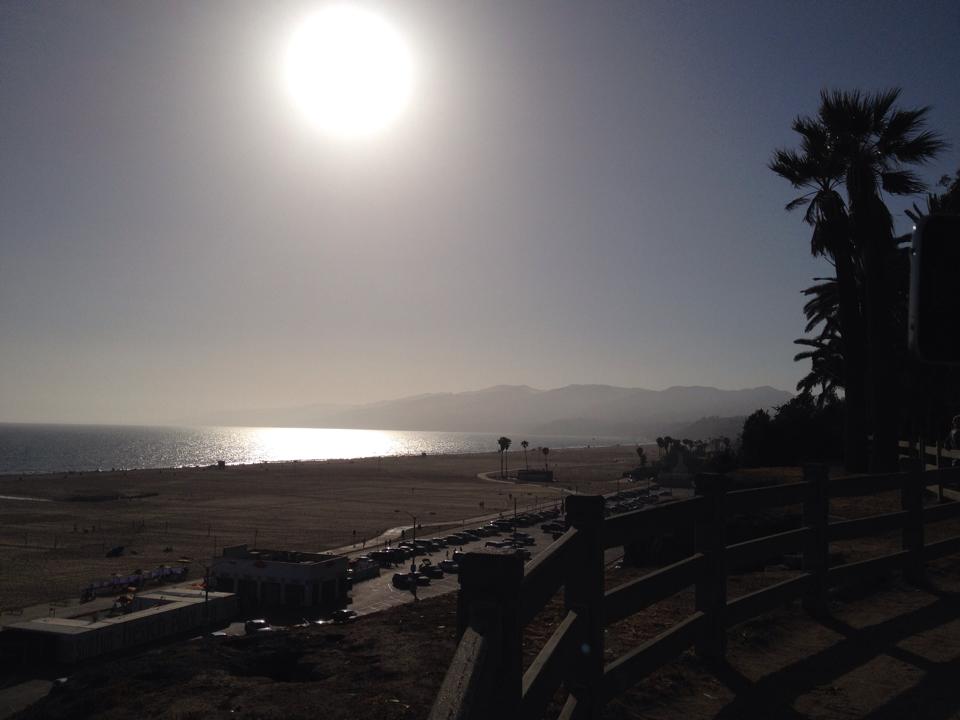 Made famous on the show Baywatch, Palisades Park is over 26 acres and stretches over 2.4 km across the Santa Monica Pier. This sun-drenched stretch is perfect for soaking up some rays, taking a dip in the ocean, pitching a picnic, or playing a game of petanque.
Nature lovers will enjoy spotting over 30 kinds of trees and plants such as the breathtaking Monterey Cypress, Stone Pine, and Canary Island Date Palm. Perhaps best of all? This Los Angeles beach park is free for all!
Go celebrity spotting on Melrose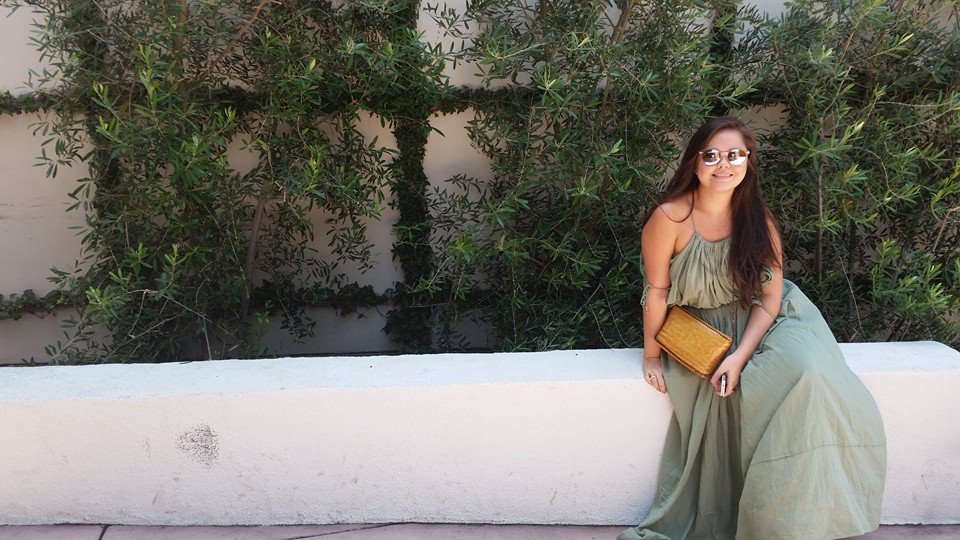 The centrally located Melrose District is known for its offering of excellent Los Angeles activities, including great restaurants, bars, and boutiques. Spend the day here and you'll get your shopping fix at Melrose Trading Post – an eclectic flea market where you'll find over 250 local vendors.
Food-wise, don't miss Osteria La Buca for amazing rustic Italian fare or Crossroads Kitchen for celebrity-approved (and owned) fine vegan fare.
[button style='blue' icon="entypo-suitcase" url='https://www.expedia.com.sg/Melrose-Avenue-Hotels.0-l6199915-0.Travel-Guide-Filter-Hotels' fullwidth='true'] Find Hotels near Melrose Avenue [/button]
Try wholesome plant-based eats at Cafe Gratitude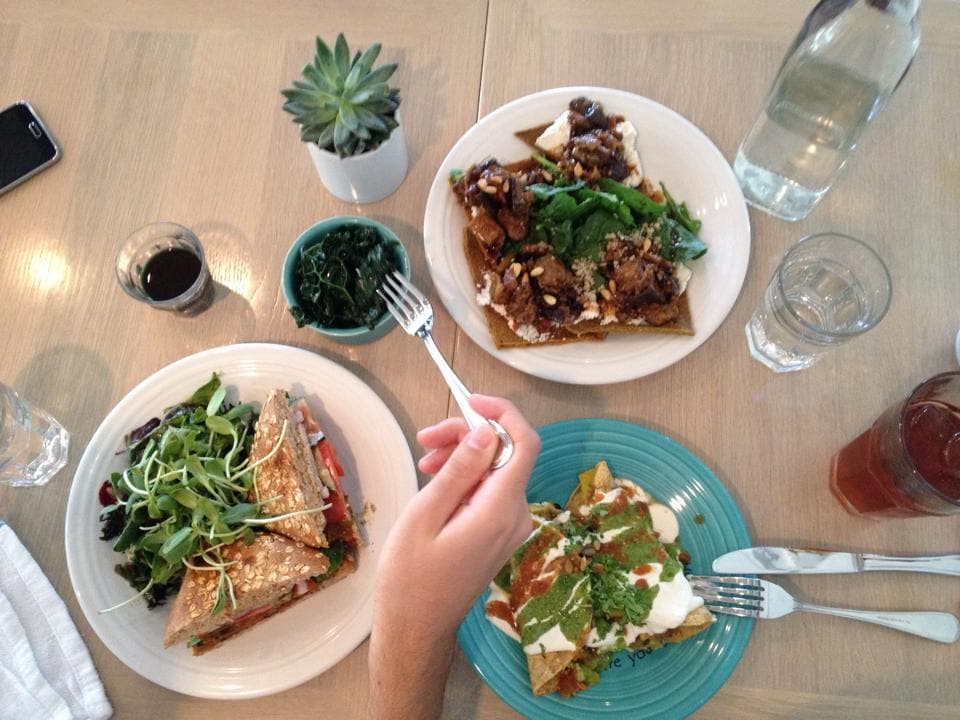 In Los Angeles, locals put much attention into the food they eat. That's how I knew the famous La La Land would be delicious before I even tasted their food. Here, plant-based food reigns.
Another great vegan spot is Cafe Gratitude. At their airy Venice Beach location, they have this heavenly concoction of coconut calamari served with smoked salt, gremolata, lime, and cocktail sauce. Don't ask me what gremolata is. I just know it's freaking amazing.
They also specialise in Mole Abuelita Enchiladas; deeply flavoured mole tempeh, black beans, and roasted tomatillo sauce. I can tell you one thing for sure: I didn't miss eating meat one bit when I ate at these two places.
Get away from the city at Palihouse Santa Monica
For a true blue California experience, check into Palihouse Santa Monica, a boutique Los Angeles hotel that has been in operation since the late 1920's.
Housed in a stunning Moorish-influenced building that screams Mediterranean Revival Architecture, Palihouse Santa Monica is every design-lovers dream. The hotel's 38 suites have quirky retro touches such as vintage wallpaper and old school telephones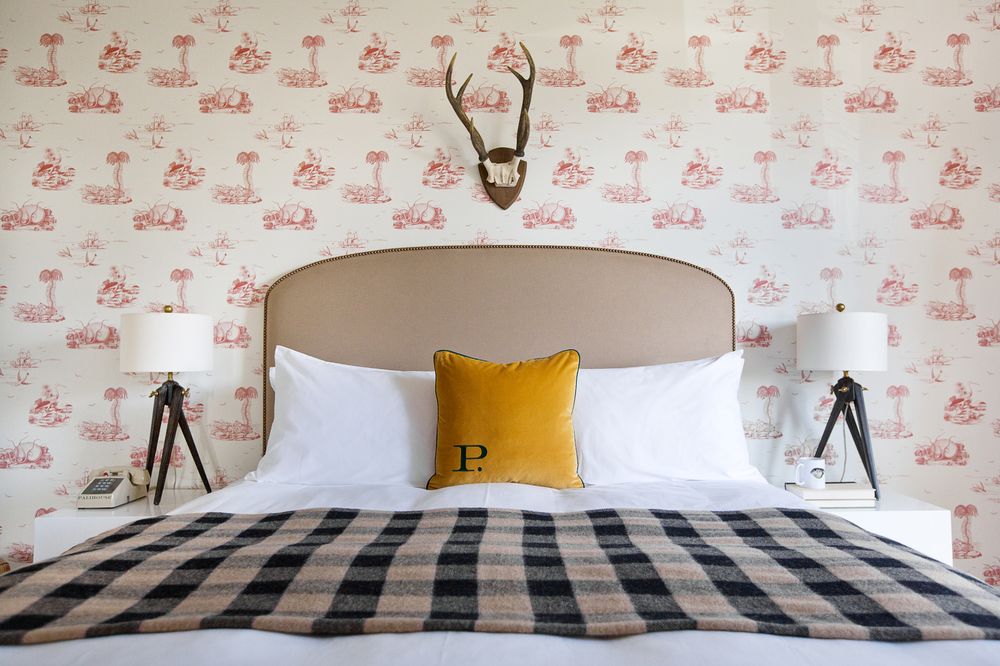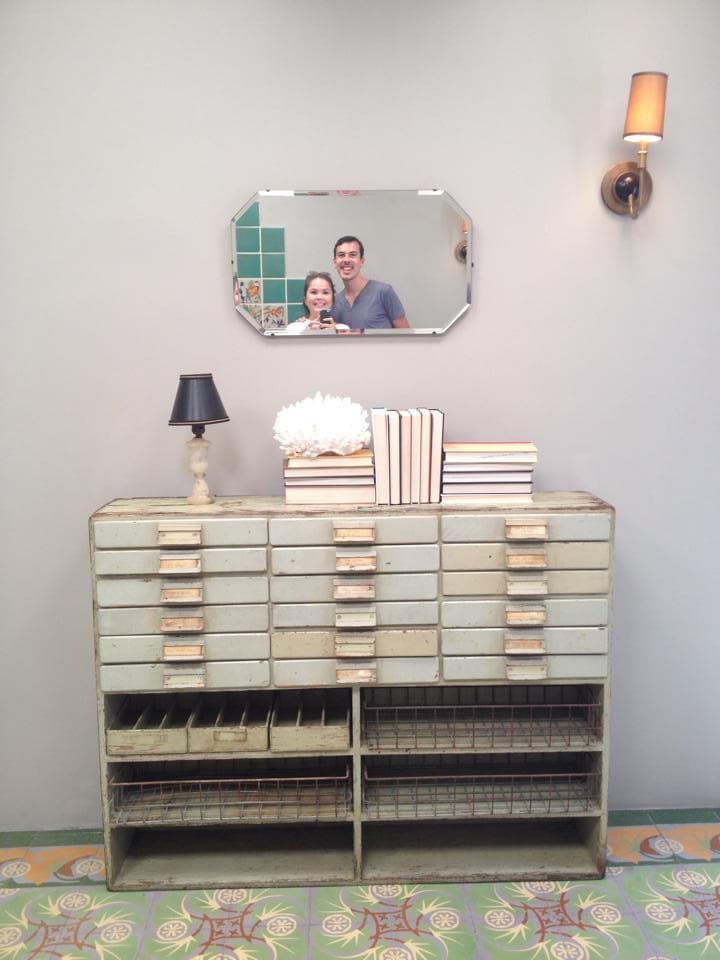 Don't miss the overzealous breakfasts that make the most of Santa Monica produce. Even their names sound tantalising; get this: Strawberry-loaded ricotta toast with prosciutto and honey. Yum.
[button style='blue' icon="entypo-suitcase" url='https://www.expedia.com.sg/Los-Angeles-Hotels-Palihouse-Santa-Monica.h1058936.Hotel-Information' fullwidth='true'] Discover Palihouse Santa Monica [/button]
Enjoy the quirky vibes at Venice Beach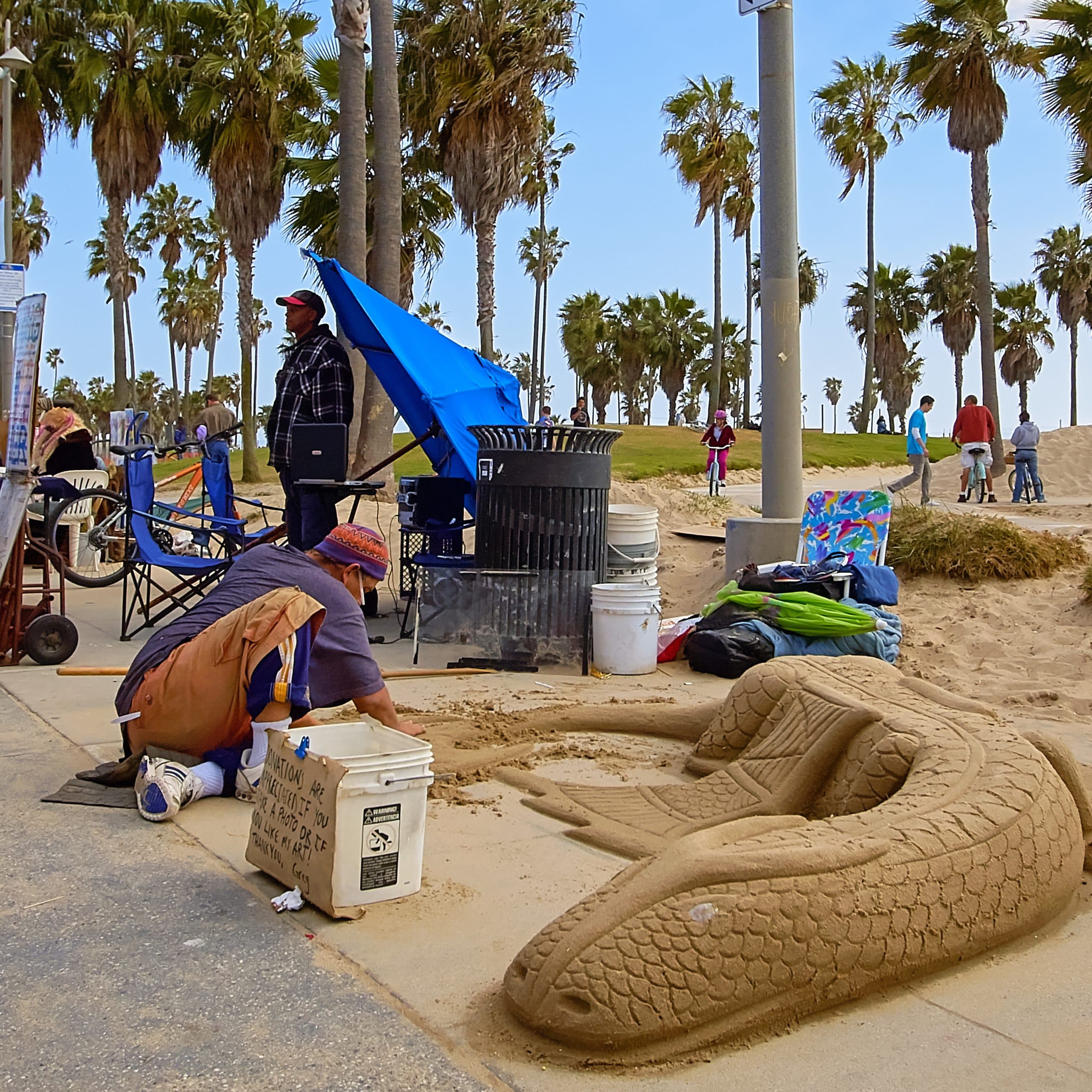 Photo: CC BY-SA 2.0 | Pedro Szekely
Venice Beach is known all over the world for its eclectic culture, best displayed at the Ocean Front Walk. Street performers, artists, and locals come out to see and really have a good hang out. Over here, anything goes – rollerblading in a sequined thong or pumping iron with Hulk-like men and women at Muscle Beach. Whatever you do, it's the ideal place to be to soak up all that wonderful Los Angeles weather.
If you're looking to do a bit of shopping during your Los Angeles holidays, don't miss the lovely General Store or Venice Vintage Paradise.
[button style='blue' icon="entypo-suitcase" url='https://www.expedia.com.sg/Venice-Beach-Hotels.0-l6068501-0.Travel-Guide-Filter-Hotels' fullwidth='true'] Find Hotels near Venice Beach [/button]

Check into the iconic The Hollywood Roosevelt
If you're looking to be in the middle of Hollywood's action, check into one of the most iconic Los Angeles hotels: The Hollywood Roosevelt.
This gem is the oldest operating hotel here and has been declared a Los Angeles Historic Cultural Monument. The huge hotel is located a stone's throw from the Hollywood Walk of Fame.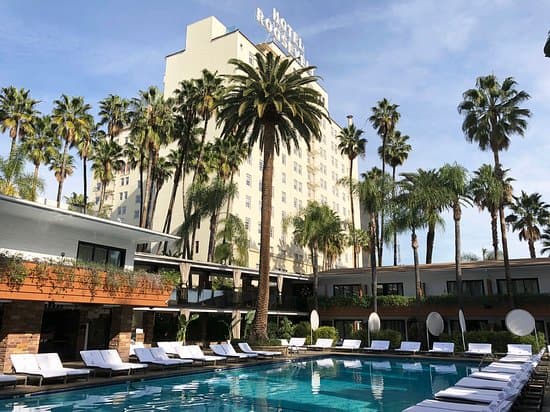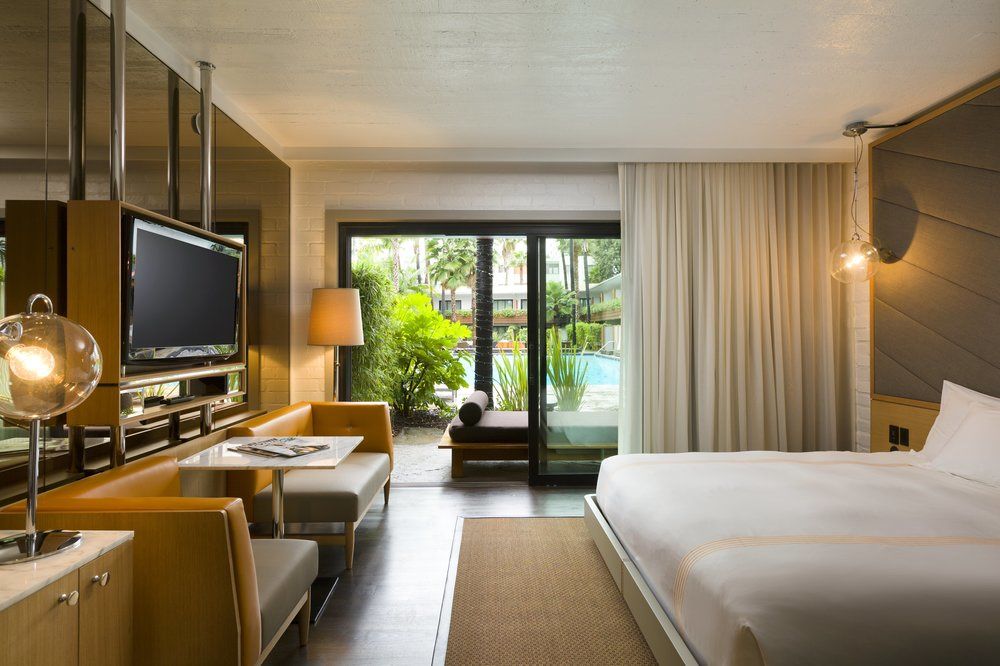 Casa Del Mar
Splurge on the Casa Del Mar, the perfect place in LA to retire to in the evening. Their wellness centre provides the luxurious care you really deserve. Unless, of course, you like unwinding other ways. Their bar and in-house restaurant serves impeccable wine and dining options.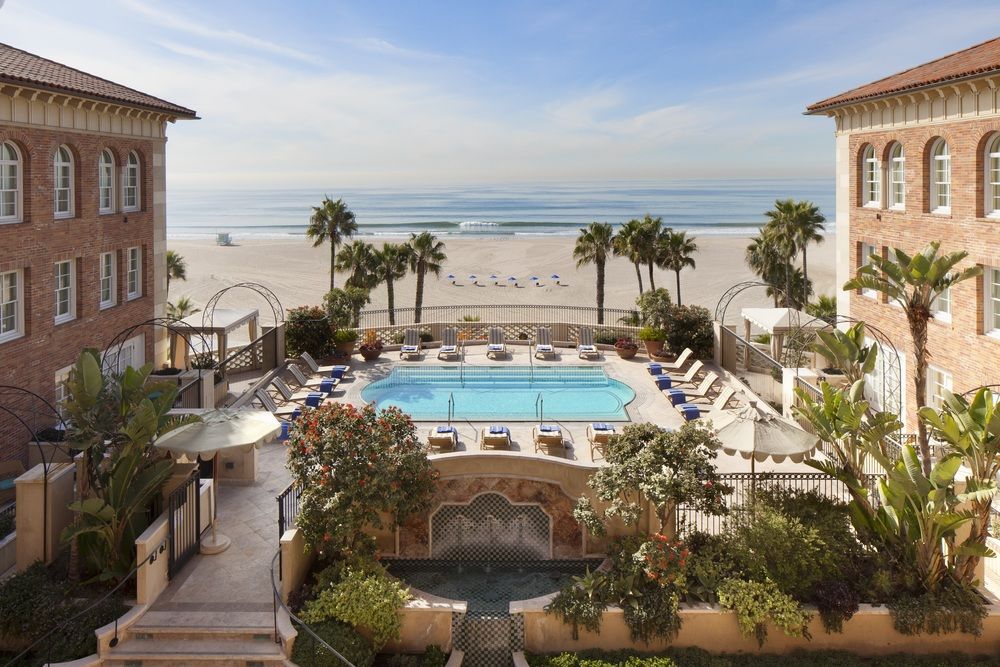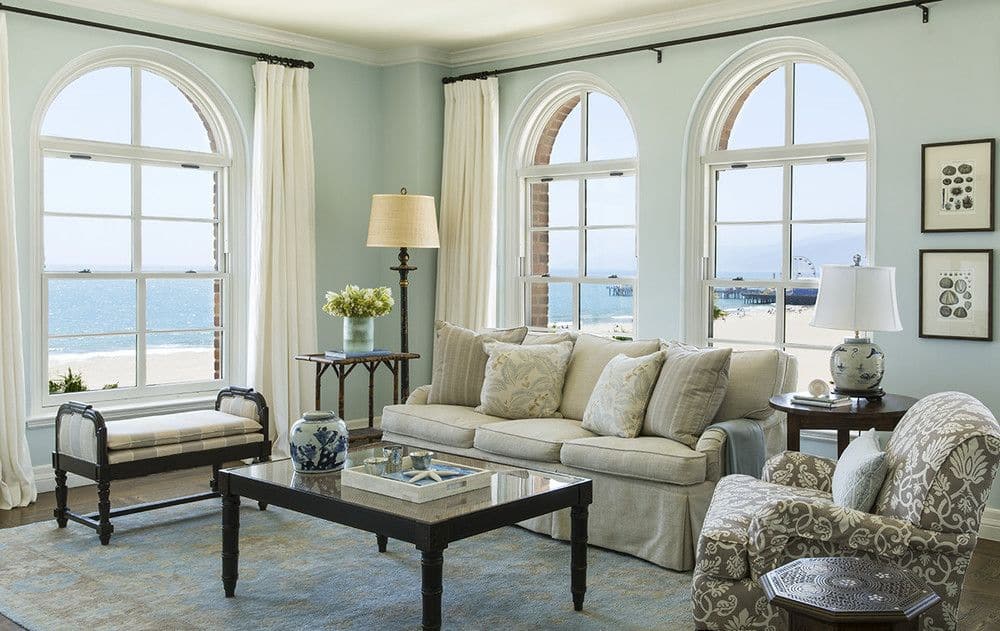 [tabs] [tab title="Where to Stay" icon="entypo-suitcase"]
Where to Stay during your Trip
[button style='blue' icon="entypo-suitcase" url='https://www.expedia.com.sg/Los-Angeles-Hotels.d178280.Travel-Guide-Hotels' fullwidth='true'] Find Hotels in Los Angeles [/button] [/tab]   [tab title="Let's Go!" icon="entypo-flight"] [button icon="entypo-flight" url='https://www.expedia.com.sg/Cheap-Flights-To-Los-Angeles.d178280.Travel-Guide-Flights' fullwidth='true'] Flights to Los Angeles [/button] [/tab]   [/tabs]

Peruse LA's shops at The Grove
Serious shoppers will find it all at The Grove, a shopping complex in the middle of the city. It's here where you'll find a mix of brands like Elizabeth and James, Madewell, GAP, Anthropologie, and Athleta.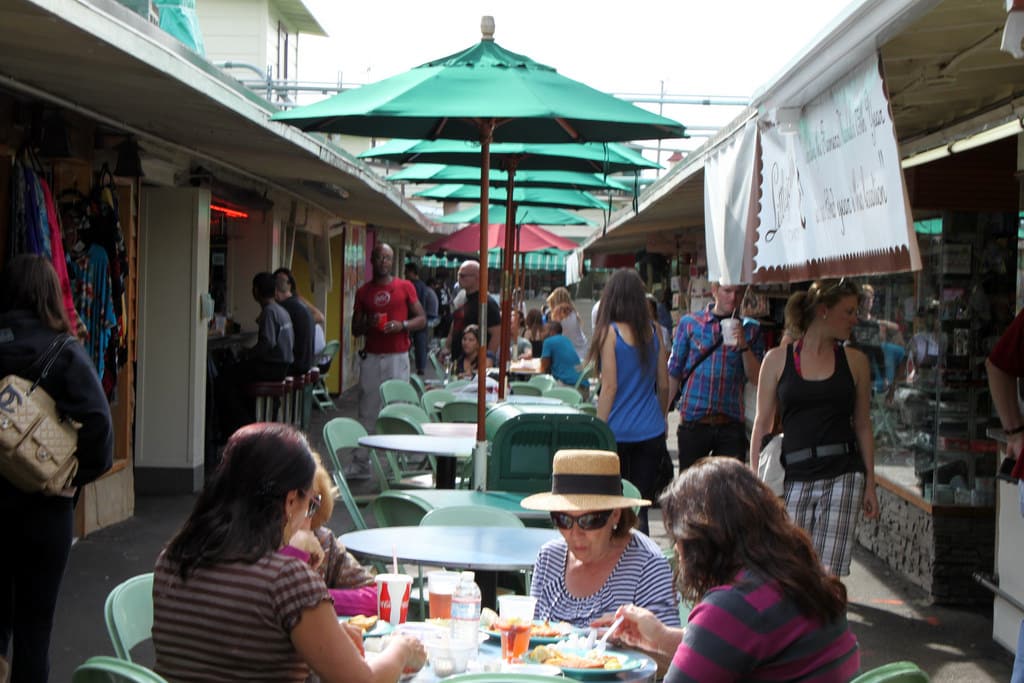 CC BY 2.0 | Prayitno
Pick up the world-famous cronut at Dominique Ansel Bakery, get your caffeine fix at Groundwork Coffee, or get that perfectly medium-rare burger at Umami Burger.
And by the off-chance that you're still feeling greedy, The Original Farmers Market is a 5-minute walk away. You'll find a little bit of everything the city has to offer – pizza, tea, organic stuff – you know you want that.