Overview of Siam Kempinski Hotel Bangkok
Choose dates to view prices
Garden Suite

Room amenities

105 sq m

Sleeps 4

1 King Bed

More details

Room information

Bed details

Sleeps

Max people: 4Max adults: 3Max children: 3

Room details

1 King Bed

105 square metres m2 room with garden views

Layout – Bedroom and sitting area

Relax - In-room massage available

Internet – Free WiFi and wired Internet access

Entertainment – 42-inch LCD TV with premium channels, pay-per-view films, MP3 dock

Food & Drink – Coffee/tea maker, free stocked minibar, 24-hour room service and free bottled water

Sleep

– Premium bedding, a pillow menu, blackout drapes/curtains, turn-down service and bed sheets

Bathroom – Private bathroom, shower, bathrobes and slippers

Practical – Laptop-compatible safe, free newspaper and iron/ironing board

Comfort – Air conditioning and daily housekeeping

Need to know – Shared accommodations, no rollaway/extra beds available

Non-Smoking

Connecting/adjoining rooms can be requested, subject to availability

Deluxe Room, 1 King Bed, Balcony

Photos of Deluxe Room, 1 King Bed, Balcony

Room amenities

45 sq m

Sleeps 3

1 King Bed

More details

Room information

Bed details

Sleeps

Max people: 3Max adults: 3Max children: 2

Room details

1 King Bed

45 square metres m2 individually decorated room, balcony with garden views

Relax - In-room massage available

Internet – Free WiFi and wired Internet access

Entertainment – 42-inch LCD TV with premium channels, pay-per-view films, MP3 dock

Food & Drink – Coffee/tea maker, free stocked minibar, 24-hour room service and free bottled water

Sleep

– Premium bedding, a pillow menu, blackout drapes/curtains, turn-down service and bed sheets

Bathroom – Private bathroom, shower, bathrobes and slippers

Practical – Laptop-compatible safe, free newspaper and iron/ironing board

Comfort – Air conditioning and daily housekeeping

Need to know – Shared accommodations, no rollaway/extra beds available

Non-Smoking

Connecting/adjoining rooms can be requested, subject to availability

Executive Suite (Executive Lounge Benefit)

Photos of Executive Suite (Executive Lounge Benefit)

Room amenities

70 sq m

Sleeps 4

1 King Bed

More details

Room information

Bed details

Sleeps

Max people: 4Max adults: 3Max children: 3

Room details

1 King Bed

70 square metres m2 room with garden views

Layout – bedrooms

Relax - In-room massage available

Internet – Free WiFi and wired Internet access

Entertainment – 42-inch LCD TV with premium channels, pay-per-view films, MP3 dock

Food & Drink – Coffee/tea maker, free stocked minibar, 24-hour room service and free bottled water

Sleep

– Premium bedding, a pillow menu, blackout drapes/curtains, turn-down service and bed sheets

Bathroom – Private bathroom, shower, bathrobes and slippers

Practical – Laptop-compatible safe, free newspaper and iron/ironing board

Comfort – Air conditioning and daily housekeeping

Need to know – Shared accommodations, no rollaway/extra beds available

Non-Smoking

Connecting/adjoining rooms can be requested, subject to availability

Room (Cabana)

Room amenities

40 sq m

Sleeps 3

1 King Bed

More details

Room information

Bed details

Sleeps

Max people: 3Max adults: 3Max children: 2

Room details

1 King Bed

40 square metres m2 individually decorated room, balcony with garden views

Relax - In-room massage available

Internet – Free WiFi and wired Internet access

Entertainment – 42-inch LCD TV with premium channels, pay-per-view films, MP3 dock

Food & Drink – Coffee/tea maker, free stocked minibar, 24-hour room service and free bottled water

Sleep

– Premium bedding, a pillow menu, blackout drapes/curtains, turn-down service and bed sheets

Bathroom – Private bathroom, shower, bathrobes and slippers

Practical – Laptop-compatible safe, free newspaper and iron/ironing board

Comfort – Air conditioning and daily housekeeping

Need to know – Shared accommodations, no rollaway/extra beds available

Non-Smoking

Connecting/adjoining rooms can be requested, subject to availability

The Royal Suite with Executive Lounge Benefit

Photos of The Royal Suite with Executive Lounge Benefit

Room amenities

300 sq m

Sleeps 6

1 King Bed and 3 Single Beds

More details

Room information

Bed details

Sleeps

Max people: 6Max adults: 5Max children: 5

Room details

1 King Bed and 3 Single Beds

300 square metres m2 individually decorated room, furnished balcony with garden views

Layout – 3 bedrooms and sitting area

Relax - Indoor private hot tub; in-room massage available

Internet – Free WiFi and wired Internet access

Entertainment – 42-inch LCD TV with premium channels, pay-per-view films, MP3 dock

Food & Drink – Coffee/tea maker, free stocked minibar, 24-hour room service and free bottled water

Sleep

– Premium bedding, a pillow menu, blackout drapes/curtains, turn-down service and bed sheets

Bathroom – Private bathroom, shower, bathrobes and slippers

Practical – Laptop-compatible safe, free newspaper and iron/ironing board

Comfort – Air conditioning and daily housekeeping

Need to know – Shared accommodations, no rollaway/extra beds available

Non-Smoking

Connecting/adjoining rooms can be requested, subject to availability

Suite, Terrace

Room amenities

140 sq m

Sleeps 4

1 King Bed

More details

Room information

Bed details

Sleeps

Max people: 4Max adults: 3Max children: 3

Room details

1 King Bed

140 square metres m2 individually decorated room, furnished balcony with garden views

Layout – Bedroom, dining area and sitting area

Relax - Private pool; in-room massage available

Internet – Free WiFi and wired Internet access

Entertainment – 42-inch LCD TV with premium channels, pay-per-view films, MP3 dock

Food & Drink – Coffee/tea maker, free stocked minibar, 24-hour room service and free bottled water

Sleep

– Premium bedding, a pillow menu, blackout drapes/curtains, turn-down service and bed sheets

Bathroom – Private bathroom, shower, bathrobes and slippers

Practical – Laptop-compatible safe, free newspaper and iron/ironing board

Comfort – Air conditioning and daily housekeeping

Need to know – Shared accommodations, no rollaway/extra beds available

Non-Smoking

Connecting/adjoining rooms can be requested, subject to availability

Deluxe Suite (Executive Lounge Benefit)

Photos of Deluxe Suite (Executive Lounge Benefit)

Room amenities

115 sq m

Sleeps 4

1 King Bed

More details

Room information

Bed details

Sleeps

Max people: 4Max adults: 3Max children: 3

Room details

1 King Bed

115 square metres m2 room with garden views

Layout – Bedroom, living room and sitting area

Relax - In-room massage available

Internet – Free WiFi and wired Internet access

Entertainment – 42-inch LCD TV with premium channels, pay-per-view films, MP3 dock

Food & Drink – Coffee/tea maker, free stocked minibar, 24-hour room service and free bottled water

Sleep

– Premium bedding, a pillow menu, blackout drapes/curtains, turn-down service and bed sheets

Bathroom – Private bathroom, shower, bathrobes and slippers

Practical – Laptop-compatible safe, free newspaper and iron/ironing board

Comfort – Air conditioning and daily housekeeping

Need to know – Shared accommodations, no rollaway/extra beds available

Non-Smoking

Connecting/adjoining rooms can be requested, subject to availability

Premier Twin Room

Photos of Premier Twin Room

Room amenities

45 sq m

Sleeps 4

2 Single Beds

More details

Room information

Bed details

Sleeps

Max people: 4Max adults: 3Max children: 3

Room details

2 Single Beds

45 square metres m2 room with garden views

Relax - In-room massage available

Internet – Free WiFi and wired Internet access

Entertainment – 42-inch LCD TV with premium channels, pay-per-view films, MP3 dock

Food & Drink – Coffee/tea maker, free stocked minibar, 24-hour room service and free bottled water

Sleep

– Premium bedding, a pillow menu, blackout drapes/curtains, turn-down service and bed sheets

Bathroom – Private bathroom, shower, bathrobes and slippers

Practical – Laptop-compatible safe, free newspaper and iron/ironing board

Comfort – Air conditioning and daily housekeeping

Need to know – Shared accommodations, no rollaway/extra beds available

Non-Smoking

Connecting/adjoining rooms can be requested, subject to availability

Family Suite

Room amenities

84 sq m

Sleeps 4

1 King Bed

More details

Room information

Bed details

Sleeps

Max people: 4Max adults: 3Max children: 3

Room details

1 King Bed

84 square metres m2 room with garden views

Layout – Bedroom, living room and dining area

Relax - In-room massage available

Internet – Free WiFi and wired Internet access

Entertainment – 42-inch LCD TV with premium channels, pay-per-view films, MP3 dock

Food & Drink – Coffee/tea maker, free stocked minibar, 24-hour room service and free bottled water

Sleep

– Premium bedding, a pillow menu, blackout drapes/curtains, turn-down service and bed sheets

Bathroom – Private bathroom, shower, bathrobes and slippers

Practical – Laptop-compatible safe, free newspaper and iron/ironing board

Comfort – Air conditioning and daily housekeeping

Need to know – Shared accommodations, no rollaway/extra beds available

Non-Smoking

Connecting/adjoining rooms can be requested, subject to availability

Penthouse Suite

Photos of Penthouse Suite

Room amenities

260 sq m

Sleeps 6

1 King Bed

More details

Room information

Bed details

Sleeps

Max people: 6Max adults: 4Max children: 3

Room details

1 King Bed

260 square metres m2 room with garden views

Layout – 2 bedrooms, dining area and sitting area

Relax - In-room massage available

Internet – Free WiFi and wired Internet access

Entertainment – 42-inch LCD TV with premium channels, pay-per-view films, MP3 dock

Food & Drink – Coffee/tea maker, free stocked minibar, 24-hour room service and free bottled water

Sleep

– Premium bedding, a pillow menu, blackout drapes/curtains, turn-down service and bed sheets

Bathroom – 2 bathrooms, shower, bathrobes and slippers

Practical – Laptop-compatible safe, free newspaper and iron/ironing board

Comfort – Air conditioning and daily housekeeping

Need to know – Shared accommodations, no rollaway/extra beds available

Non-Smoking

Connecting/adjoining rooms can be requested, subject to availability

Executive Twin Room, Balcony

Photos of Executive Twin Room, Balcony

Room amenities

45 sq m

Sleeps 4

2 Single Beds

More details

Room information

Bed details

Sleeps

Max people: 4Max adults: 3Max children: 3

Room details

2 Single Beds

45 square metres m2 individually decorated room, balcony with garden views

Layout – bedrooms

Relax - In-room massage available

Internet – Free WiFi and wired Internet access

Entertainment – 42-inch LCD TV with premium channels, pay-per-view films, MP3 dock

Food & Drink – Coffee/tea maker, free stocked minibar, 24-hour room service and free bottled water

Sleep

– Premium bedding, a pillow menu, blackout drapes/curtains, turn-down service and bed sheets

Bathroom – Private bathroom, shower, bathrobes and slippers

Practical – Laptop-compatible safe, free newspaper and iron/ironing board

Comfort – Air conditioning and daily housekeeping

Need to know – Shared accommodations, no rollaway/extra beds available

Non-Smoking

Connecting/adjoining rooms can be requested, subject to availability

Family Suite, 2 Bedrooms

Photos of Family Suite, 2 Bedrooms

Room amenities

96 sq m

Sleeps 5

2 Double Beds

More details

Room information

Bed details

Sleeps

Max people: 5Max adults: 4Max children: 4

Room details

2 Double Beds

96 square metres m2 room with garden views

Layout – 2 bedrooms, dining area and sitting area

Relax - In-room massage available

Internet – Free WiFi and wired Internet access

Entertainment – 42-inch LCD TV with premium channels, pay-per-view films, MP3 dock

Food & Drink – Coffee/tea maker, free stocked minibar, 24-hour room service and free bottled water

Sleep

– Premium bedding, a pillow menu, blackout drapes/curtains, turn-down service and bed sheets

Bathroom – 2 bathrooms, shower, bathrobes and slippers

Practical – Laptop-compatible safe, free newspaper and iron/ironing board

Comfort – Air conditioning and daily housekeeping

Need to know – Shared accommodations, no rollaway/extra beds available

Smoking And Non-Smoking

Connecting/adjoining rooms can be requested, subject to availability

Duplex (Cabana, Lounge Access)

Photos of Duplex (Cabana, Lounge Access)

Room amenities

75 sq m

Sleeps 4

1 King Bed

More details

Room information

Bed details

Sleeps

Max people: 4Max adults: 3Max children: 3

Room details

1 King Bed

75 square metres m2 room with pool views

Layout – bedrooms

Relax - In-room massage available

Internet – Free WiFi and wired Internet access

Entertainment – 42-inch LCD TV with premium channels, pay-per-view films, MP3 dock

Food & Drink – Coffee/tea maker, free stocked minibar, 24-hour room service and free bottled water

Sleep

– Premium bedding, a pillow menu, blackout drapes/curtains, turn-down service and bed sheets

Bathroom – Private bathroom, shower, bathrobes and slippers

Practical – Laptop-compatible safe, free newspaper and iron/ironing board

Comfort – Air conditioning and daily housekeeping

Need to know – Shared accommodations, no rollaway/extra beds available

Non-Smoking

Connecting/adjoining rooms can be requested, subject to availability

Premier Room, 1 King Bed

Photos of Premier Room, 1 King Bed

4.4/5 guest room rating

Room amenities

45 sq m

Sleeps 4

1 King Bed

More details

Room information

Bed details

Sleeps

Max people: 4Max adults: 3Max children: 3

Room details

1 King Bed

45 square metres m2 room with garden views

Relax - In-room massage available

Internet – Free WiFi and wired Internet access

Entertainment – 42-inch LCD TV with premium channels, pay-per-view films, MP3 dock

Food & Drink – Coffee/tea maker, free stocked minibar, 24-hour room service and free bottled water

Sleep

– Premium bedding, a pillow menu, blackout drapes/curtains, turn-down service and bed sheets

Bathroom – Private bathroom, shower, bathrobes and slippers

Practical – Laptop-compatible safe, free newspaper and iron/ironing board

Comfort – Air conditioning and daily housekeeping

Accessibility – Wheelchair accessible

Need to know – Shared accommodations, no rollaway/extra beds available

Non-Smoking

Connecting/adjoining rooms can be requested, subject to availability

The Presidential Suite with Executive Lounge Benefit

Photos of The Presidential Suite with Executive Lounge Benefit

Room amenities

215 sq m

Sleeps 4

1 King Bed

More details

Room information

Bed details

Sleeps

Max people: 4Max adults: 3Max children: 3

Room details

1 King Bed

215 square metres m2 room with garden views

Layout – Bedroom, dining area and sitting area

Relax - In-room massage available

Internet – Free WiFi and wired Internet access

Entertainment – 42-inch LCD TV with premium channels, pay-per-view films, MP3 dock

Food & Drink – Coffee/tea maker, free stocked minibar, 24-hour room service and free bottled water

Sleep

– Premium bedding, a pillow menu, blackout drapes/curtains, turn-down service and bed sheets

Bathroom – Private bathroom, shower, bathrobes and slippers

Practical – Laptop-compatible safe, free newspaper and iron/ironing board

Comfort – Air conditioning and daily housekeeping

Need to know – Shared accommodations, no rollaway/extra beds available

Non-Smoking

Connecting/adjoining rooms can be requested, subject to availability

Deluxe Twin Room, Balcony

Photos of Deluxe Twin Room, Balcony

Room amenities

45 sq m

Sleeps 3

2 Single Beds

More details

Room information

Bed details

Sleeps

Max people: 3Max adults: 3Max children: 2

Room details

2 Single Beds

45 square metres m2 individually decorated room, balcony with garden views

Relax - In-room massage available

Internet – Free WiFi and wired Internet access

Entertainment – 42-inch LCD TV with premium channels, pay-per-view films, MP3 dock

Food & Drink – Coffee/tea maker, free stocked minibar, 24-hour room service and free bottled water

Sleep

– Premium bedding, a pillow menu, blackout drapes/curtains, turn-down service and bed sheets

Bathroom – Private bathroom, shower, bathrobes and slippers

Practical – Laptop-compatible safe, free newspaper and iron/ironing board

Comfort – Air conditioning and daily housekeeping

Need to know – Shared accommodations, no rollaway/extra beds available

Non-Smoking

Connecting/adjoining rooms can be requested, subject to availability

Presidential Suite, Terrace

Photos of Presidential Suite, Terrace

Room amenities

280 sq m

Sleeps 4

1 King Bed

More details

Room information

Bed details

Sleeps

Max people: 4Max adults: 3Max children: 2

Room details

1 King Bed

280 square metres m2 individually decorated room, furnished balcony with garden views

Layout – Bedroom, dining area and sitting area

Relax - Private pool and indoor private hot tub; in-room massage available

Internet – Free WiFi and wired Internet access

Entertainment – 42-inch LCD TV with premium channels, pay-per-view films, MP3 dock

Food & Drink – Coffee/tea maker, free stocked minibar, 24-hour room service and free bottled water

Sleep

– Premium bedding, a pillow menu, blackout drapes/curtains, turn-down service and bed sheets

Bathroom – Private bathroom, shower, bathrobes and slippers

Practical – Laptop-compatible safe, free newspaper and iron/ironing board

Comfort – Air conditioning and daily housekeeping

Need to know – Shared accommodations, no rollaway/extra beds available

Non-Smoking

Connecting/adjoining rooms can be requested, subject to availability

Executive Room, 1 King Bed, Balcony

Photos of Executive Room, 1 King Bed, Balcony

Room amenities

45 sq m

Sleeps 4

1 King Bed

More details

Room information

Bed details

Sleeps

Max people: 4Max adults: 3Max children: 3

Room details

1 King Bed

45 square metres m2 individually decorated room, balcony with garden views

Relax - In-room massage available

Internet – Free WiFi and wired Internet access

Entertainment – 42-inch LCD TV with premium channels, pay-per-view films, MP3 dock

Food & Drink – Coffee/tea maker, free stocked minibar, 24-hour room service and free bottled water

Sleep

– Premium bedding, a pillow menu, blackout drapes/curtains, turn-down service and bed sheets

Bathroom – Private bathroom, shower, bathrobes and slippers

Practical – Laptop-compatible safe, free newspaper and iron/ironing board

Comfort – Air conditioning and daily housekeeping

Need to know – Shared accommodations, no rollaway/extra beds available

Non-Smoking

Connecting/adjoining rooms can be requested, subject to availability

Executive Room, 1 King Bed

Photos of Executive Room, 1 King Bed

4.7/5 guest room rating

Room amenities

42 sq m

Sleeps 3

1 King Bed

More details

Room information

Bed details

Sleeps

Max people: 3Max adults: 3Max children: 2

Room details

1 King Bed

42 square metres m2 room with garden views

Layout – bedrooms

Relax - In-room massage available

Internet – Free WiFi and wired Internet access

Entertainment – 42-inch LCD TV with premium channels, pay-per-view films, MP3 dock

Food & Drink – Coffee/tea maker, free stocked minibar, 24-hour room service and free bottled water

Sleep

– Premium bedding, a pillow menu, blackout drapes/curtains, turn-down service and bed sheets

Bathroom – Private bathroom, shower, bathrobes and slippers

Practical – Laptop-compatible safe, free newspaper and iron/ironing board

Comfort – Air conditioning and daily housekeeping

Need to know – Shared accommodations, no rollaway/extra beds available

Non-Smoking

Connecting/adjoining rooms can be requested, subject to availability

Family Suite, 1 Bedroom (Themed)

Photos of Family Suite, 1 Bedroom (Themed)

Room amenities

84 sq m

Sleeps 4

1 King Bed

More details

Room information

Bed details

Sleeps

Max people: 4Max adults: 2Max children: 3

Room details

1 King Bed

84 square metres m2 room with garden views

Layout – Bedroom, dining area and sitting area

Relax - In-room massage available

Internet – Free WiFi and wired Internet access

Entertainment – 42-inch LCD TV with premium channels, pay-per-view films, MP3 dock

Food & Drink – Coffee/tea maker, free stocked minibar, 24-hour room service and free bottled water

Sleep

– Premium bedding, a pillow menu, blackout drapes/curtains, turn-down service and bed sheets

Bathroom – Private bathroom, shower, bathrobes and slippers

Practical – Laptop-compatible safe, free newspaper and iron/ironing board

Comfort – Air conditioning and daily housekeeping

Need to know – Shared accommodations, no rollaway/extra beds available

Non-Smoking

Connecting/adjoining rooms can be requested, subject to availability

Deluxe Twin Room

Photos of Deluxe Twin Room

Room amenities

37 sq m

Sleeps 3

2 Single Beds

More details

Room information

Bed details

Sleeps

Max people: 3Max adults: 3Max children: 2

Room details

2 Single Beds

37 square metres m2 room with garden views

Relax - In-room massage available

Internet – Free WiFi and wired Internet access

Entertainment – 42-inch LCD TV with premium channels, pay-per-view films, MP3 dock

Food & Drink – Coffee/tea maker, free stocked minibar, 24-hour room service and free bottled water

Sleep

– Premium bedding, a pillow menu, blackout drapes/curtains, turn-down service and bed sheets

Bathroom – Private bathroom, shower, bathrobes and slippers

Practical – Laptop-compatible safe, free newspaper and iron/ironing board

Comfort – Air conditioning and daily housekeeping

Need to know – Shared accommodations, no rollaway/extra beds available

Non-Smoking

Connecting/adjoining rooms can be requested, subject to availability

Executive Twin Room

Photos of Executive Twin Room

Room amenities

42 sq m

Sleeps 3

2 Single Beds

More details

Room information

Bed details

Sleeps

Max people: 3Max adults: 3Max children: 2

Room details

2 Single Beds

42 square metres m2 room with garden views

Relax - In-room massage available

Internet – Free WiFi and wired Internet access

Entertainment – 42-inch LCD TV with premium channels, pay-per-view films, MP3 dock

Food & Drink – Coffee/tea maker, free stocked minibar, 24-hour room service and free bottled water

Sleep

– Premium bedding, a pillow menu, blackout drapes/curtains, turn-down service and bed sheets

Bathroom – Private bathroom, shower, bathrobes and slippers

Practical – Laptop-compatible safe, free newspaper and iron/ironing board

Comfort – Air conditioning and daily housekeeping

Need to know – Shared accommodations, no rollaway/extra beds available

Non-Smoking

Connecting/adjoining rooms can be requested, subject to availability

Family Suite, 2 Bedrooms (Themed)

Photos of Family Suite, 2 Bedrooms (Themed)

Room amenities

96 sq m

Sleeps 4

1 King Bed

More details

Room information

Bed details

Sleeps

Max people: 4Max adults: 3Max children: 3

Room details

1 King Bed

96 square metres m2 room with garden views

Layout – 2 bedrooms, dining area and sitting area

Relax - In-room massage available

Internet – Free WiFi and wired Internet access

Entertainment – 42-inch LCD TV with premium channels, pay-per-view films, MP3 dock

Food & Drink – Coffee/tea maker, free stocked minibar, 24-hour room service and free bottled water

Sleep

– Premium bedding, a pillow menu, blackout drapes/curtains, turn-down service and bed sheets

Bathroom – 2 bathrooms, shower, bathrobes and slippers

Practical – Laptop-compatible safe, free newspaper and iron/ironing board

Comfort – Air conditioning and daily housekeeping

Need to know – Shared accommodations, no rollaway/extra beds available

Non-Smoking

Connecting/adjoining rooms can be requested, subject to availability

Deluxe Room, 1 King Bed

Photos of Deluxe Room, 1 King Bed

Room amenities

37 sq m

Sleeps 3

1 King Bed

More details

Room information

Bed details

Sleeps

Max people: 3Max adults: 3Max children: 2

Room details

1 King Bed

37 square metres m2 room with garden views

Relax - In-room massage available

Internet – Free WiFi and wired Internet access

Entertainment – 42-inch LCD TV with premium channels, pay-per-view films, MP3 dock

Food & Drink – Coffee/tea maker, free stocked minibar, 24-hour room service and free bottled water

Sleep

– Premium bedding, a pillow menu, blackout drapes/curtains, turn-down service and bed sheets

Bathroom – Private bathroom, shower, bathrobes and slippers

Practical – Laptop-compatible safe, free newspaper and iron/ironing board

Comfort – Air conditioning and daily housekeeping

Need to know – Shared accommodations, no rollaway/extra beds available

Non-Smoking

Connecting/adjoining rooms can be requested, subject to availability
Rating 5 - Excellent. 702 out of 997 reviews
Rating 4 - Good. 238 out of 997 reviews
Rating 3 - Okay. 38 out of 997 reviews
Rating 2 - Poor. 13 out of 997 reviews
Rating 1 - Terrible. 6 out of 997 reviews
4.5/5
Property conditions & facilities
Liked: Cleanliness, staff & service, property conditions & facilities, room comfort
Stayed 1 night in Aug 2020
Stayed 1 night in Aug 2020
Liked: Cleanliness, staff & service, property conditions & facilities, room comfort
Stayed 5 nights in Mar 2020
Travelled with partner, Travelled with group
Liked: Cleanliness, staff & service, amenities, property conditions & facilities
The efficiency and kindness shown by the staff and the duty managers had gone the extra mile to serve us.
Stayed 5 nights in Mar 2020
Liked: Cleanliness, staff & service, property conditions & facilities, room comfort
Everything was perfect!!!
Stayed 1 night in Mar 2020
Stay in the know with the Expedia app
Get real-time notifications, view your trip details and access mobile-only deals.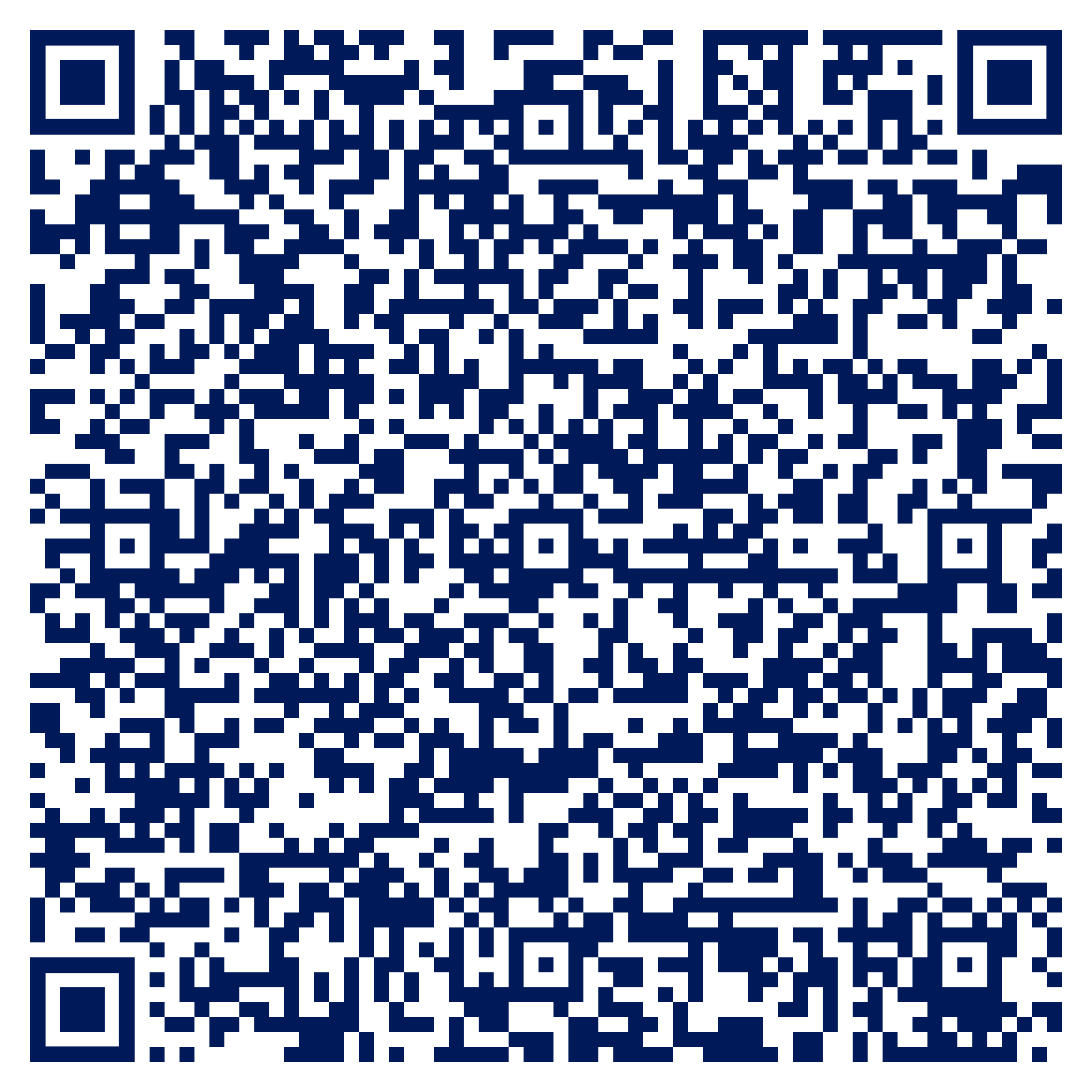 Scan the QR code