By Douglas Yong, on February 18, 2020
Shanghai Travel Diary: The Old & The New of Metropolitan Shanghai
Shanghai
was once known as "The Paris of the East, the New York of the West". This was due to its flourishing port, businesses, trade, and arts.
The Americans, British, French, and other Europeans lived and traded in the Shanghai International Settlement area
.
The synergy of the international communities gave rise to Shanghai's industrial and financial power
. Shanghai became the financial centre of East Asia. Global businesses were eager to enter the city.
As a former passionate history student, Shanghai holds a special place in my heart.
I
was intrigued by
its flourishing international communities of the early 20th century, as well as the years of turmoil and war that followed
.
With a close friend, I took the opportunity of a public holiday long weekend and set off from Singapore Changi Airport
. Within 5 hours, we arrived for our 3-day getaway at Shanghai Pudong Airport.
Though it has been almost two centuries, the vivid history of Shanghai has
been cemented
at its most iconic tourist spot, The Bund
.

The Bund & Colonial Architectures
The Bund (or Waitan) is a landmark waterfront area within the former Shanghai International Settlement. It provides a panoramic view of one of the world's most recognizable skylines.
There are about 52 buildings of different architectural styles here. These include the Romanesque Revival, Gothic Revival, Neoclassical, among many others. It's surreal to imagine that these buildings are still used today by many corporations and banks.
Speaking of the iconic skyline, it was quite a sight to see the Shanghai skyline in person – I was staring at one of the top few financial centres in the world
. (Fun fact: The cheapest apartment here is SGD $13 million!)

A Traditional Hearty Breakfast
The best way to kickstart a day of exploration: soya beancurd, sesame pancake, and ci fan (fried dough wrapped in glutinous rice).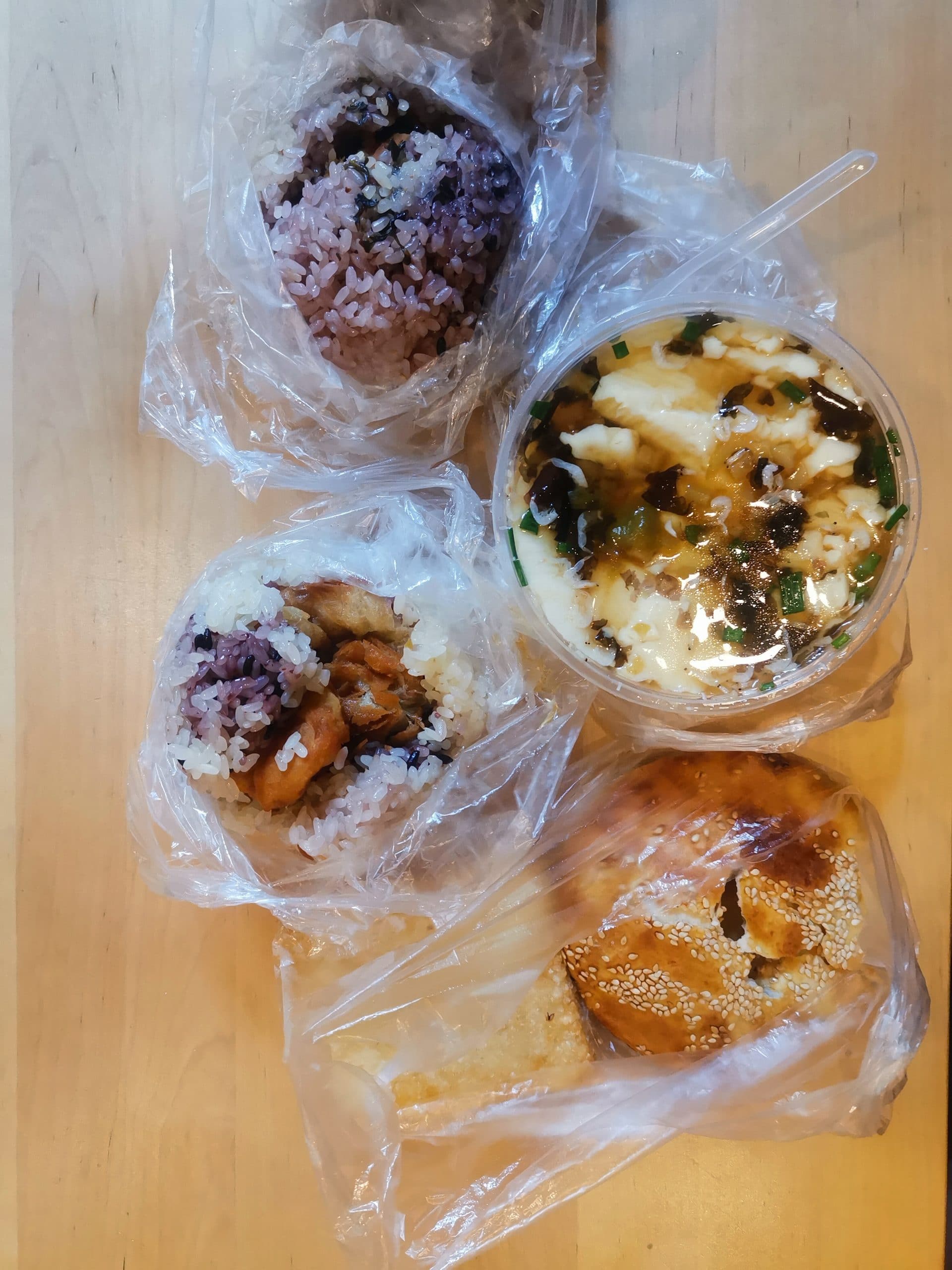 While we love sweet soya beancurd Singapore, the Shanghainese prefer it savoury. They top it with green onions, light soya sauce, seaweed, and tiny shrimps. Each slurp embodied a combination of textures – soft, chewy, and crunchy. Though not something I
was used
to, I loved it! They all tasted great on their own but was a wholesome experience when you eat them all together.
You can find Shanghai's traditional breakfast almost everywhere before 10:00 am (small eateries are abundant)
. So don't oversleep or else you'll miss it!

Shopping in Shanghai: Nanjing Road
Nanjing Road is one of the world's busiest shopping districts (apparently, Bukit Bintang in Kuala Lumpur joins the ranks as well!) and I felt the sheer popularity of the place as I arrived. We took the convenient metro and alighted at East Nanjing Road station.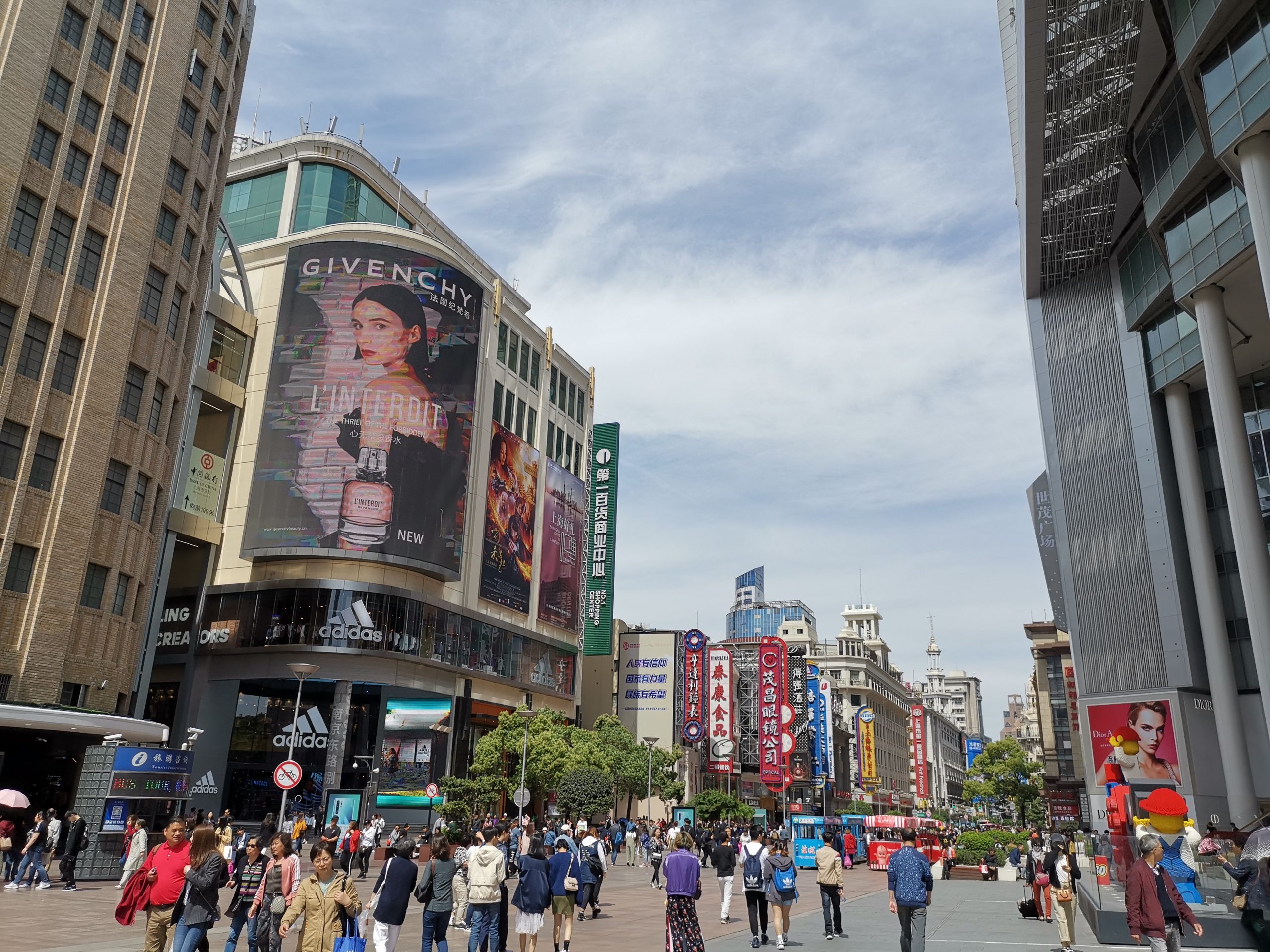 We took the Dangdang old-style tram that brought us along Nanjing Road for a 10-minute sightseeing tour of historical buildings and new swanky malls. The tram runs from 8:30 am to 10:00 pm daily and only costs about SG $1. Definitely worth it for its novelty!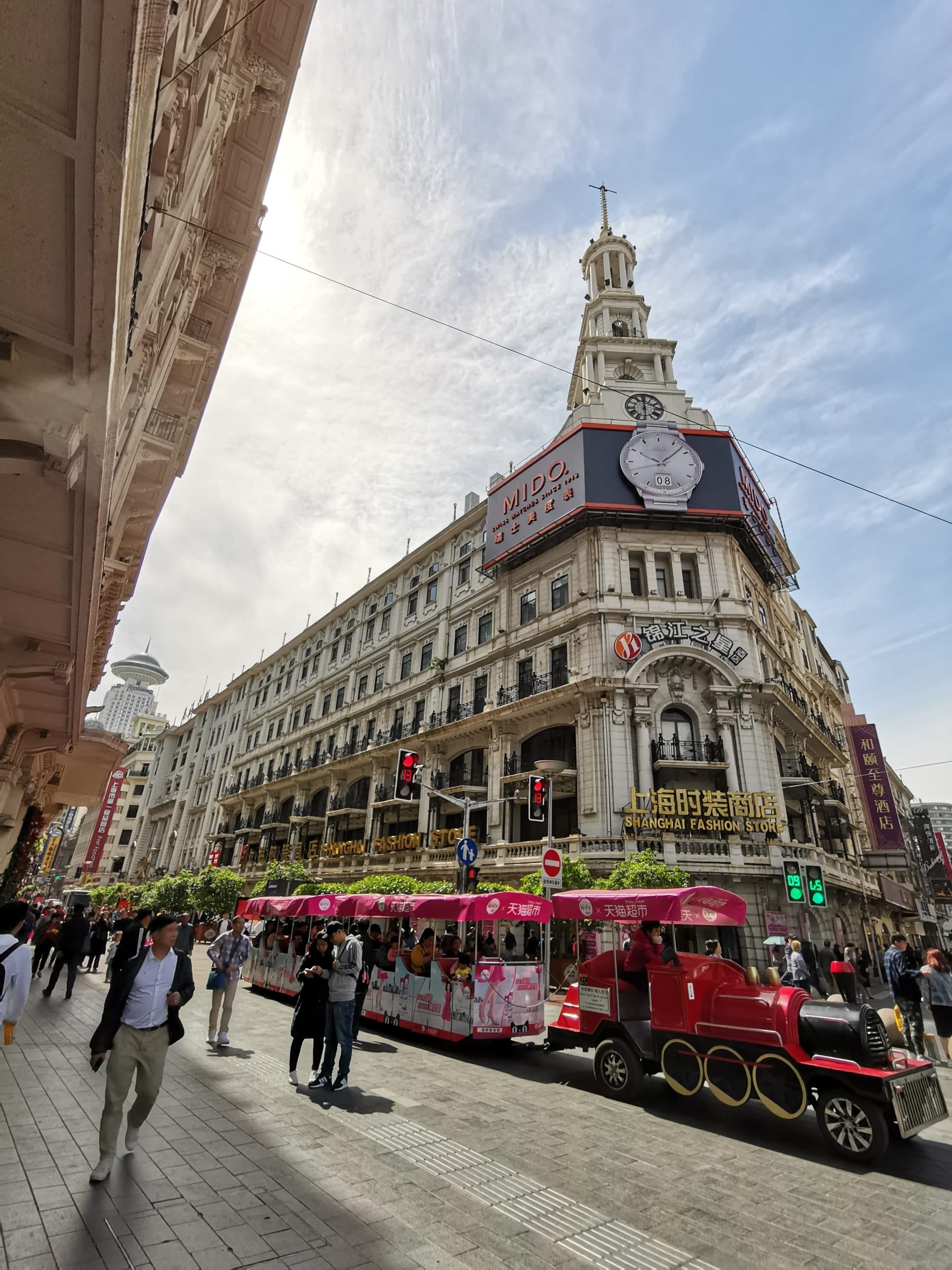 Devouring Some Sheng Jian Bao
They say if you don't eat sheng jian bao while in Shanghai, it means you've never been to Shanghai. Sheng jian bao, or sheng jian for short, is a pan-fried savoury bun filled with pork. The base of the bun is crispy, while the top remains soft.
Though it's a common breakfast item here, you can find both traditional and new restaurants selling it all day long, whether it's small eateries by the streets or modern restaurants in swanky malls.

The Freshest Hot Pot
The hot pot culture in Shanghai is not as prominent as Chengdu's, but it's still relatively popular among locals. There's bound to be at least one hot pot restaurant in every shopping mall here. The best part about having hot pot here is that the meat and vegetables are generally fresher and the prices are also very economical.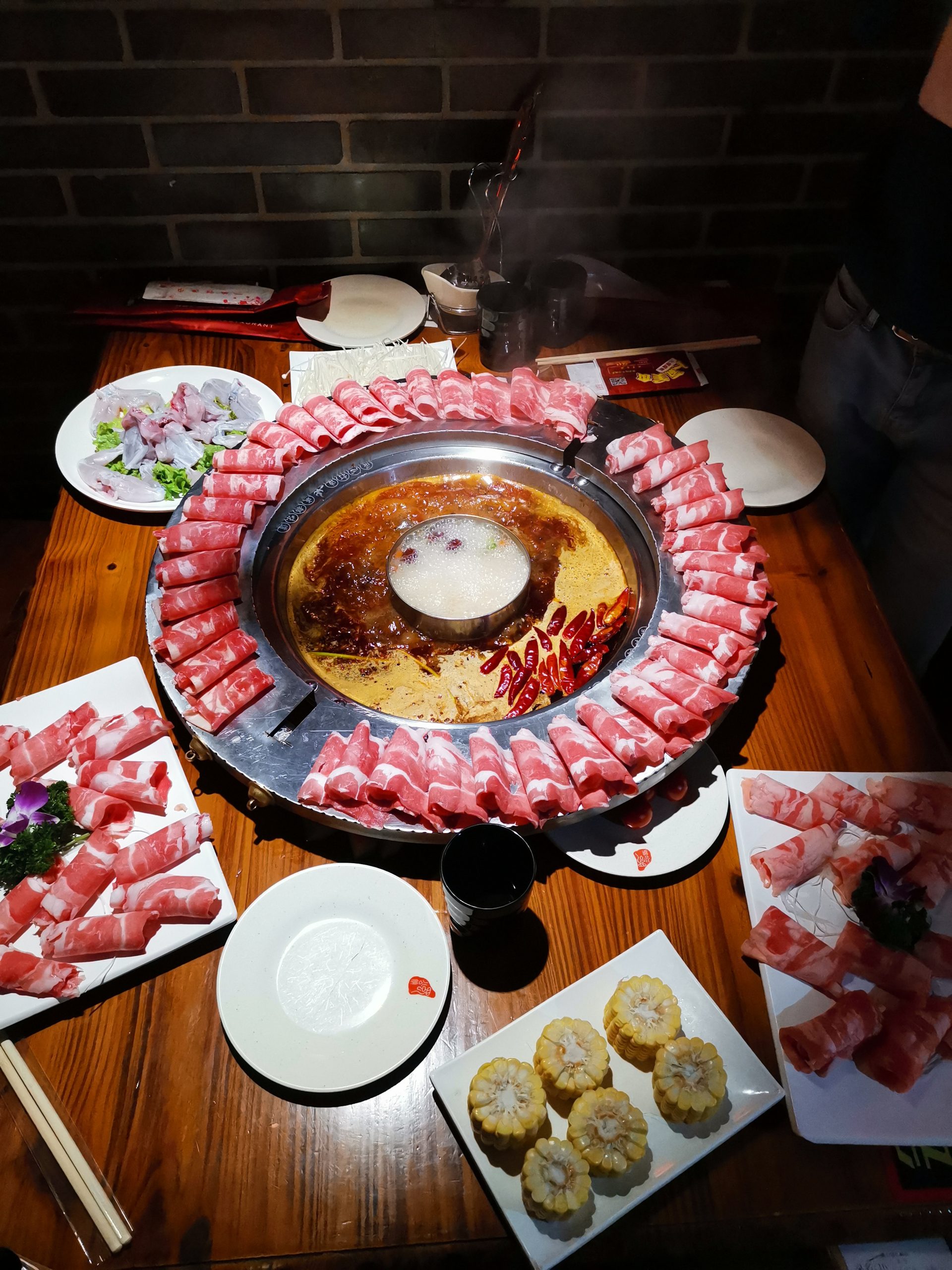 City God Temple of Shanghai
The City God Temple, also known as "Cheng Huang Miao" among the locals, is a temple market located in the old city of Shanghai. The famous Taoist temple grounds have over 600 years of history and is one of the most popular scenic areas for locals and tourists alike. It's a 9-minute walk from Yuyuan Garden metro station, but we took a taxi from our hotel instead.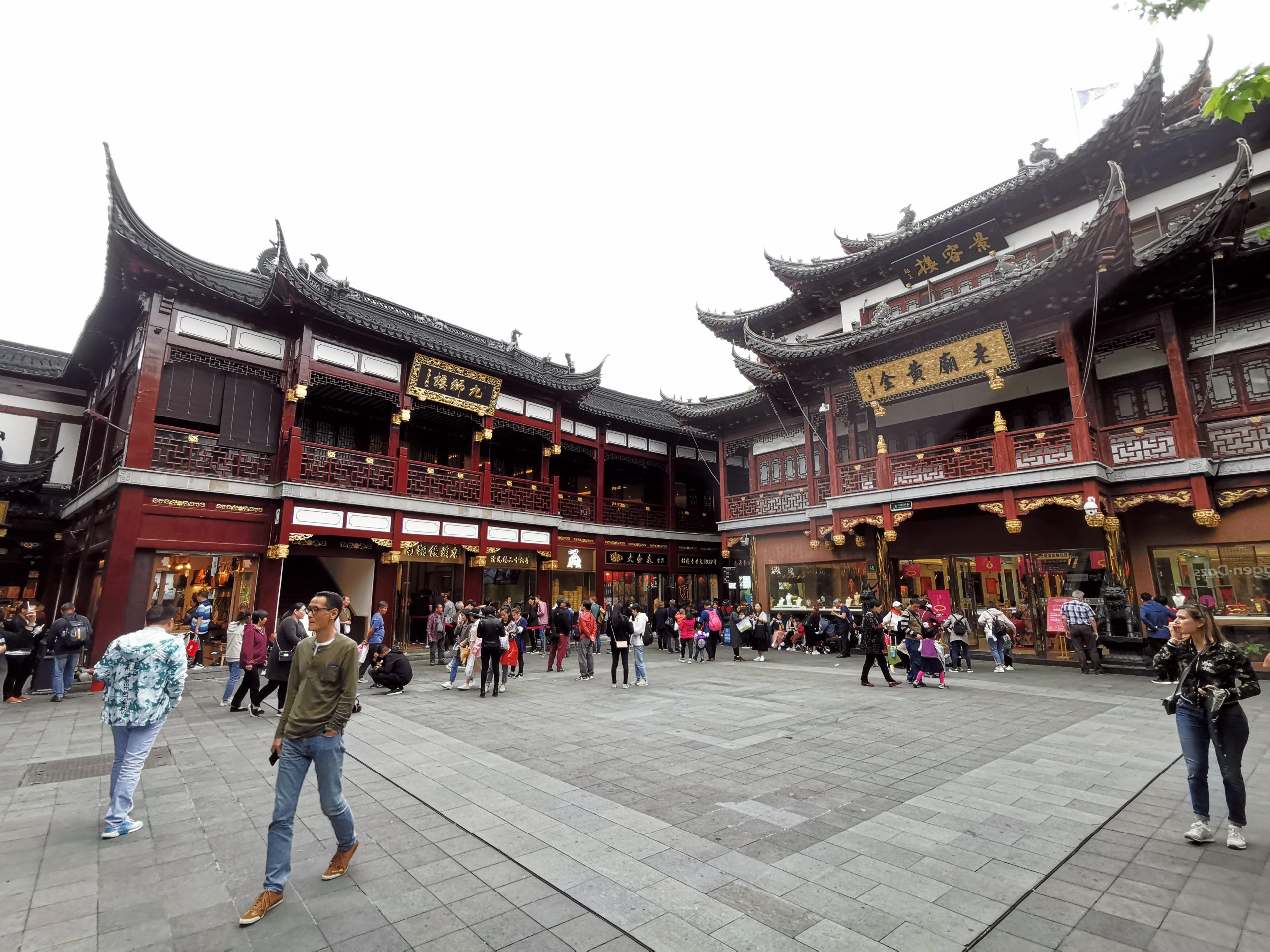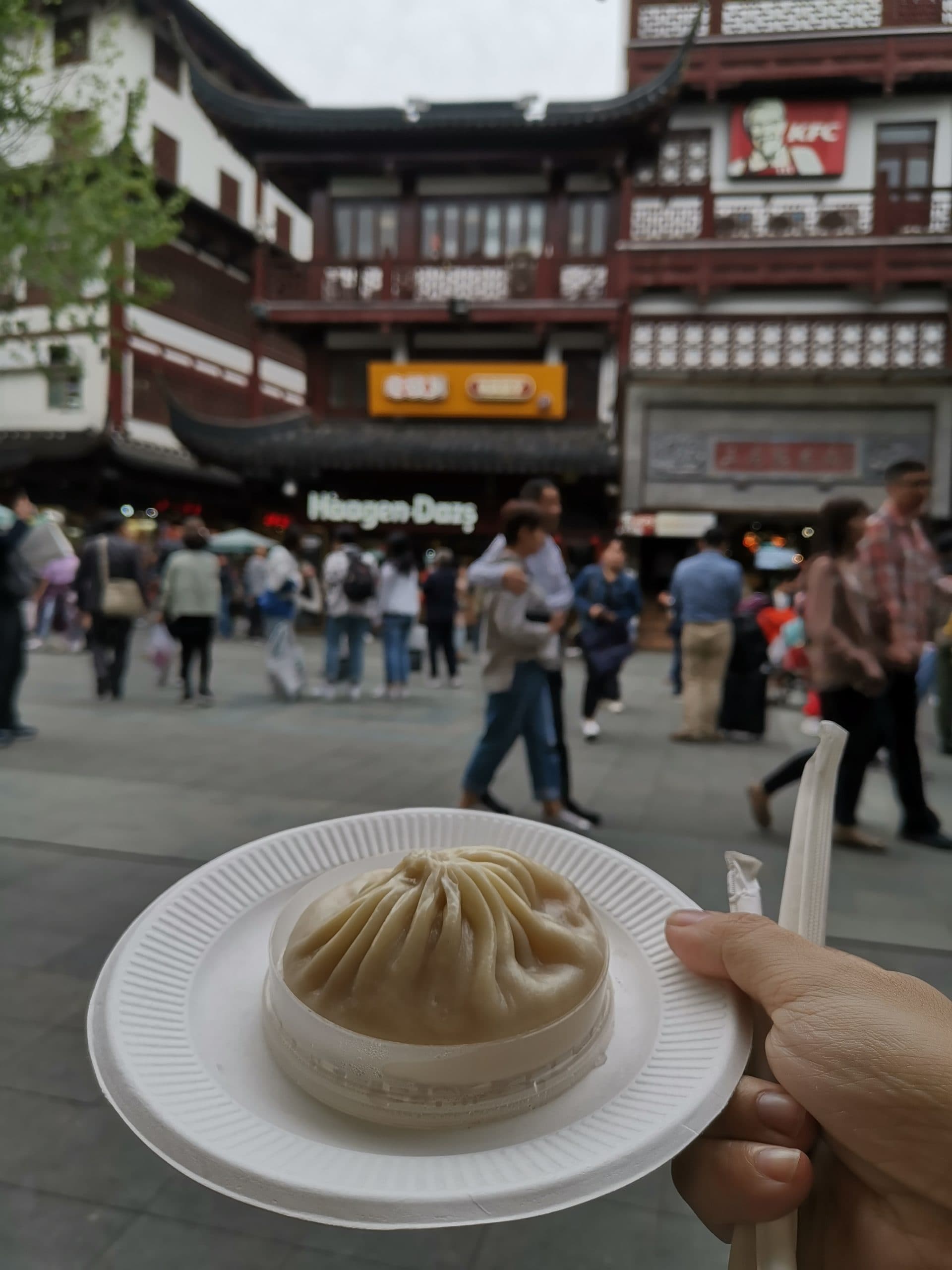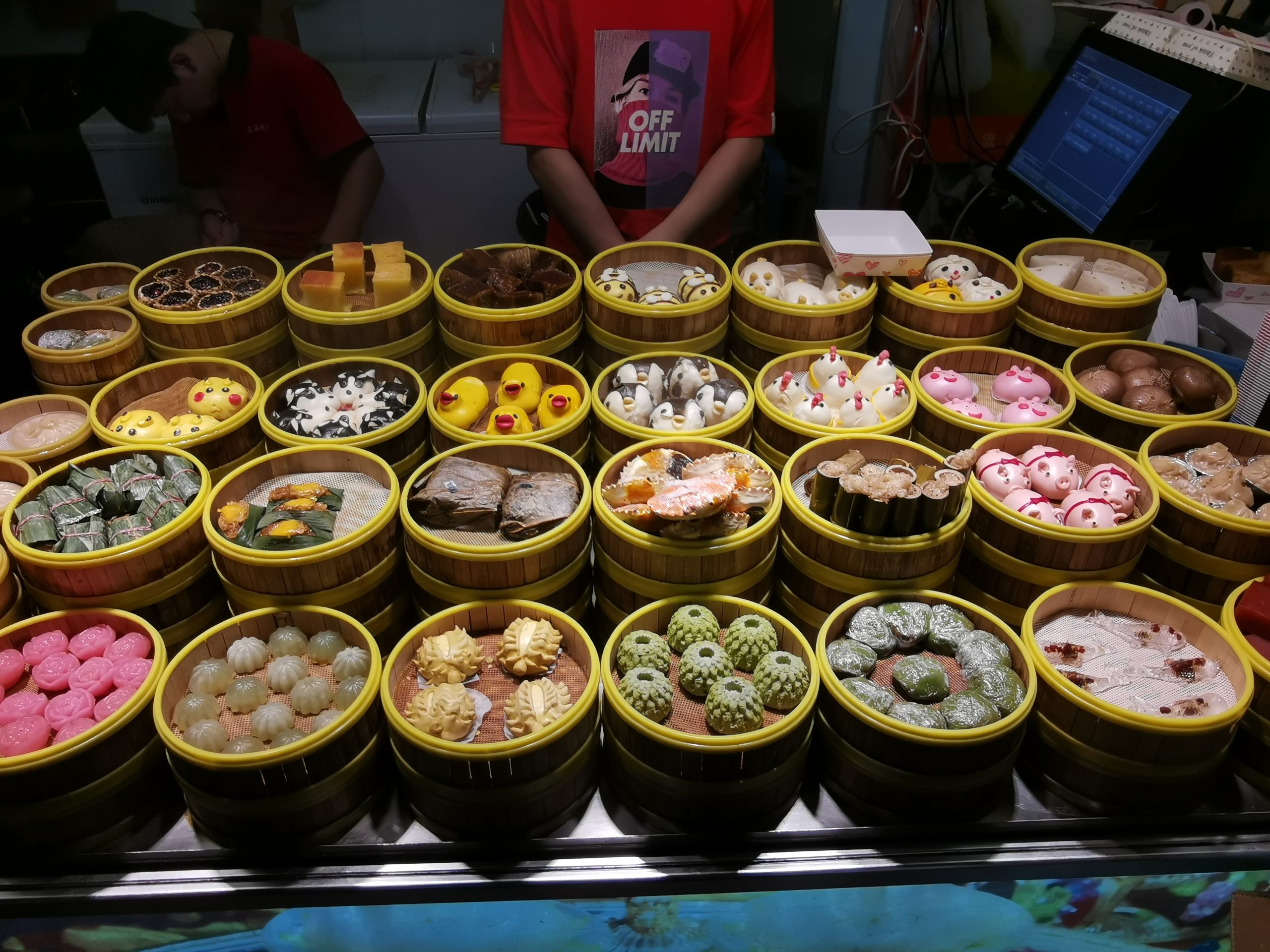 Midnight "Mini Lobsters"
When we first arrived, we were surprised by the amount of "mini lobsters" eateries that popped up everywhere. There's one at every corner!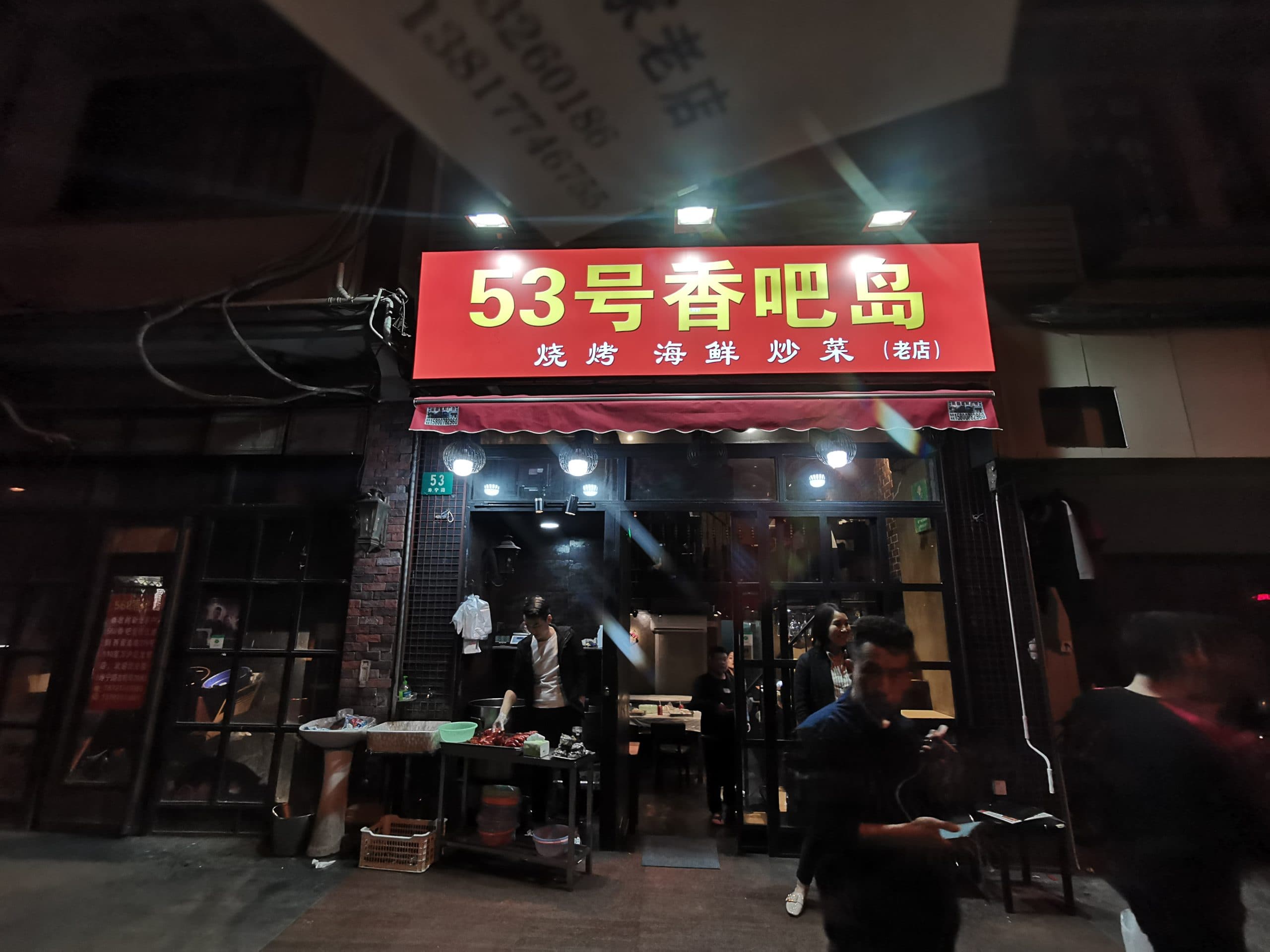 They were sold almost everywhere: from tiny eateries by the road to restaurants in malls. Considering how popular they are, we definitely had to try them. Eating the "mini lobster" among friends was fun. We spent more than half the time peeling the crayfishes and had to make sure the soup explosion didn't catch us off guard (like with the sheng jian bao).

Where to Stay in Shanghai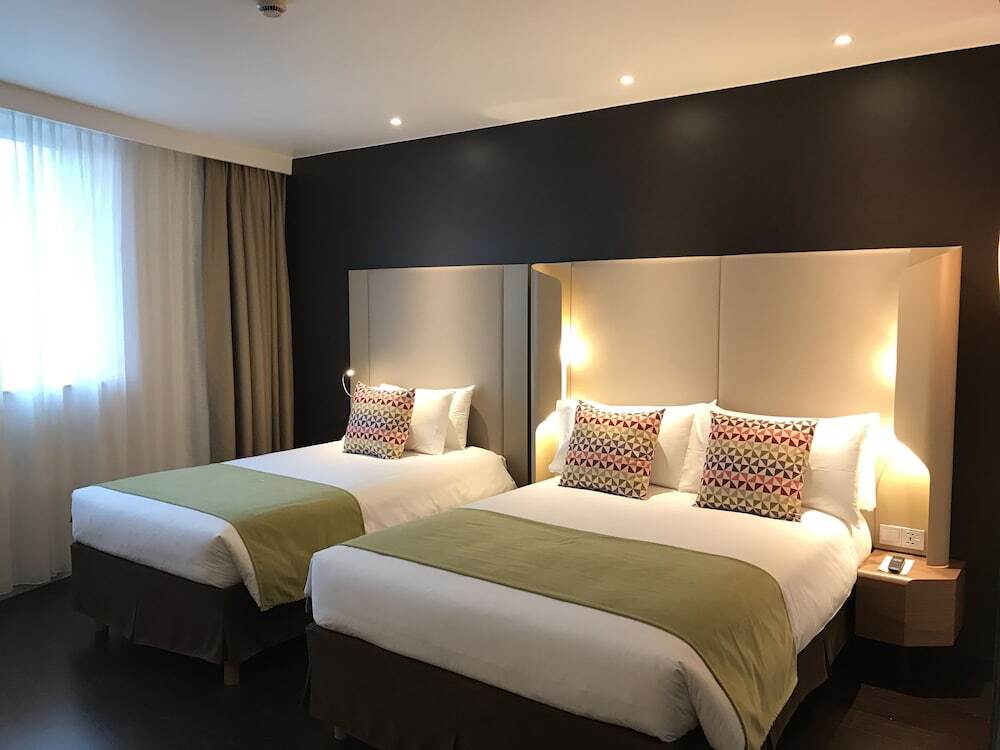 The hotels in the bustling metropolis of Shanghai aren't usually cheap, but you can always snag a good deal with a click or two. The Campanile Shanghai Bund Hotel is a favourite among travellers because of its strategic location right in the city centre and guess what? Nanjing Road Shopping District is just a 10-min walk away! Prices can go below SGD $100 a night for this quaint, modern boutique hotel so book early once your Shanghai trip is confirmed!
If you're travelling with your family, consider Green Court Residence City Center instead. This beautiful European-style serviced apartment hotel is extremely cosy and has family rooms around SGD $160 per night – what a steal! Single studio rooms are also available for about SGD $100 per night. This hotel is also conveniently located within 1 km of Nanjing Road Shopping District.
[button style='blue' icon="entypo-suitcase" url='https://www.expedia.com.sg/Shanghai-Hotels.d180026.Travel-Guide-Hotels' fullwidth='true'] Find Hotels in Shanghai [/button]

Best Time to Visit Shanghai
The best time to visit Shanghai is during Spring (March to May) and Autumn (September to November), when you can enjoy a comfortable, cooling weather. Avoid the hottest month in July and coldest month in January.
[button icon="entypo-flight" url='https://www.expedia.com.sg/Shanghai.d180026.Destination-Travel-Guides' fullwidth='true'] Flights to Shanghai [/button]