By Douglas Yong, on February 23, 2019
Travel Diary: Hangzhou – The City of Heaven
Before it was known as the home to e-commerce giant Alibaba, Hangzhou has always been highly regarded as the "City of Heaven". Quoting Marco Polo, "Hangzhou is without a doubt the finest and most splendid city in the world." Even as Hangzhou continues to develop rapidly into a high-tech metropolis (it is called the Silicon Valley of China for a reason), its natural sceneries and ancient sites have been perfectly preserved. They stand tall till today, co-existing with its people and technological advancements – reflecting a quality fusion between people and nature. And, of course, there are plenty of exciting things to do in Hangzhou. Here's my travel diary to help you plan an unforgettable trip.
The City of Heaven – The Best Things to Do in Hangzhou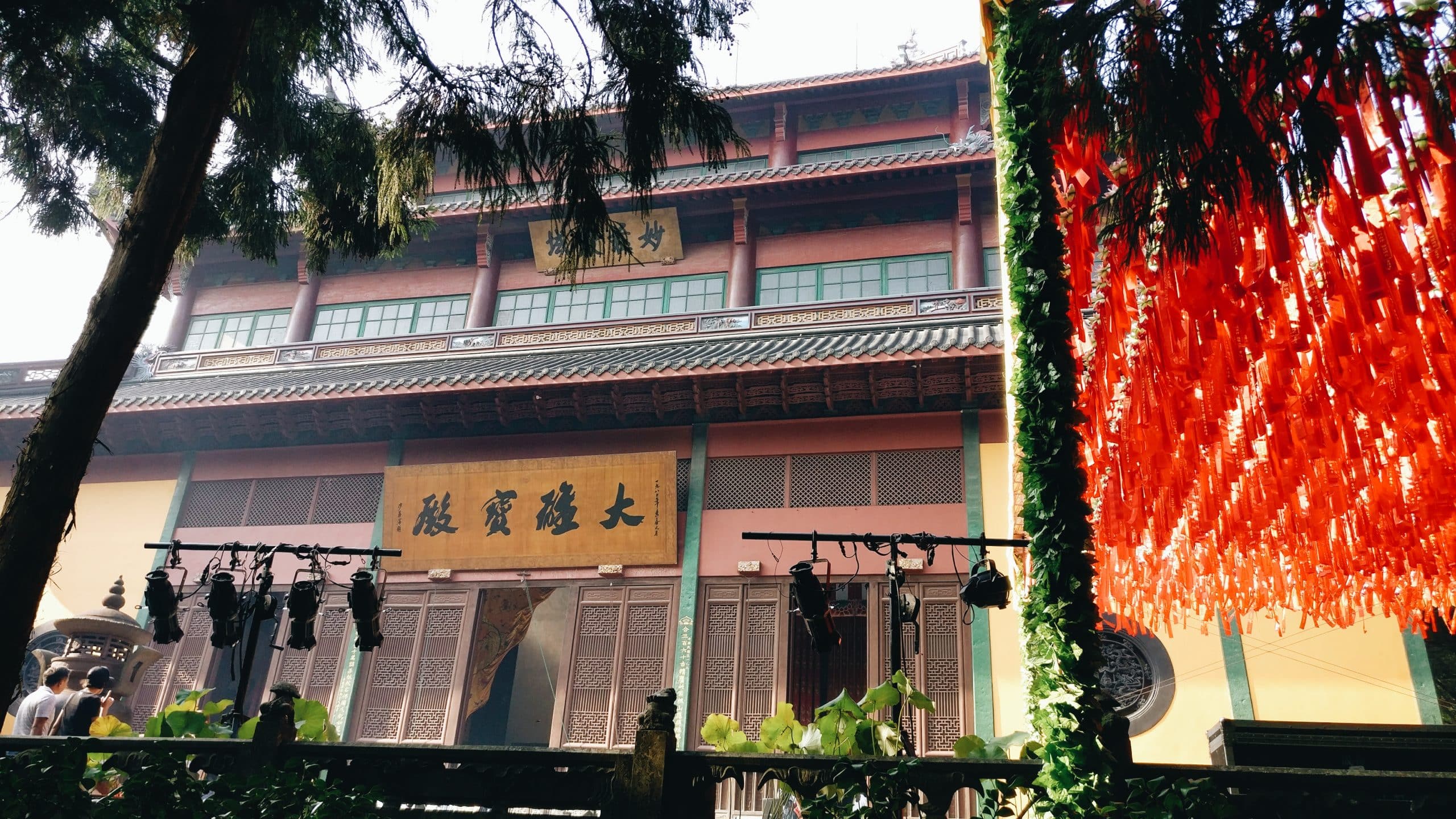 DAY 1: UNESCO WORLD HERITAGE
West Lake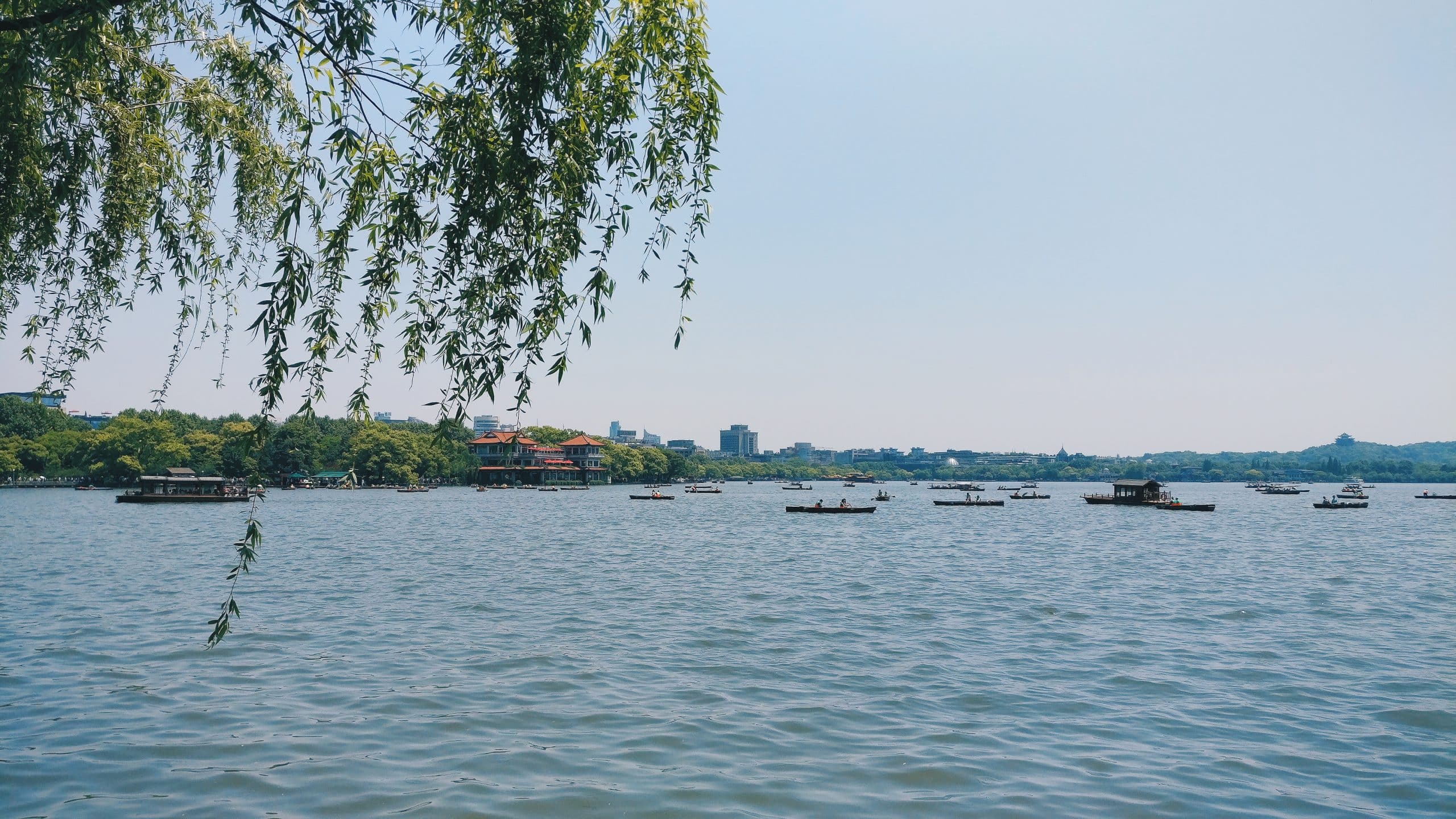 West Lake in Hangzhou has always been the most popular tourist attractions in the city. Surrounded by mountains, the freshwater lake covers a whopping 3,322.88 hectares – ten times the size of Sentosa Islands! It features many pagodas, pavilions, temples and gardens. The scenic West Lake inspired many prominent poets and painters throughout history, successfully influencing garden architecture in the rest of Asia.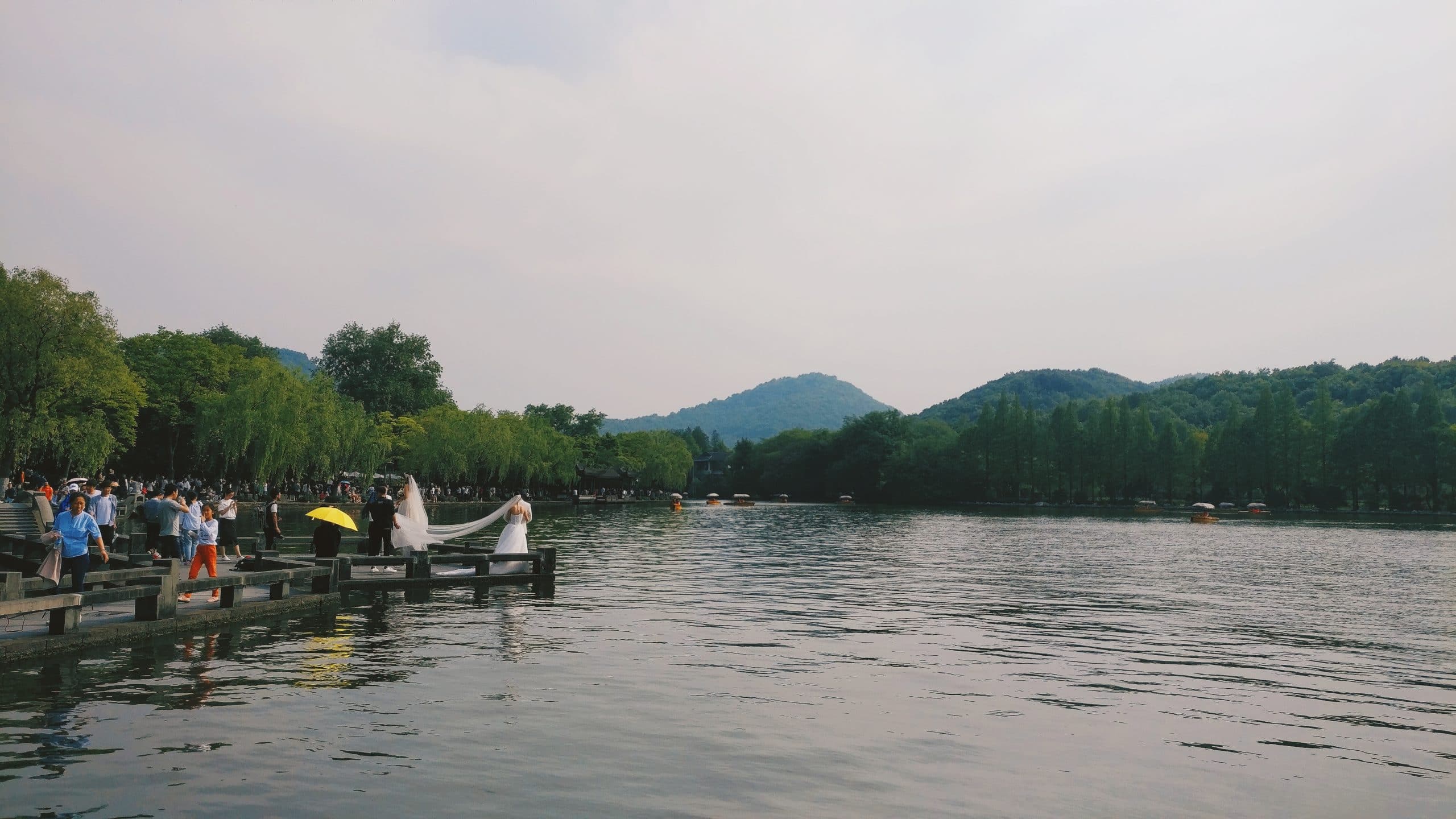 I spotted several couples taking wedding photos during my walk around the lake. With over 30 Hangzhou attractions in the West Lake area, one day is not enough to visit all of them. Some helpful locals shared the popular sports with me!
Leifeng Pagoda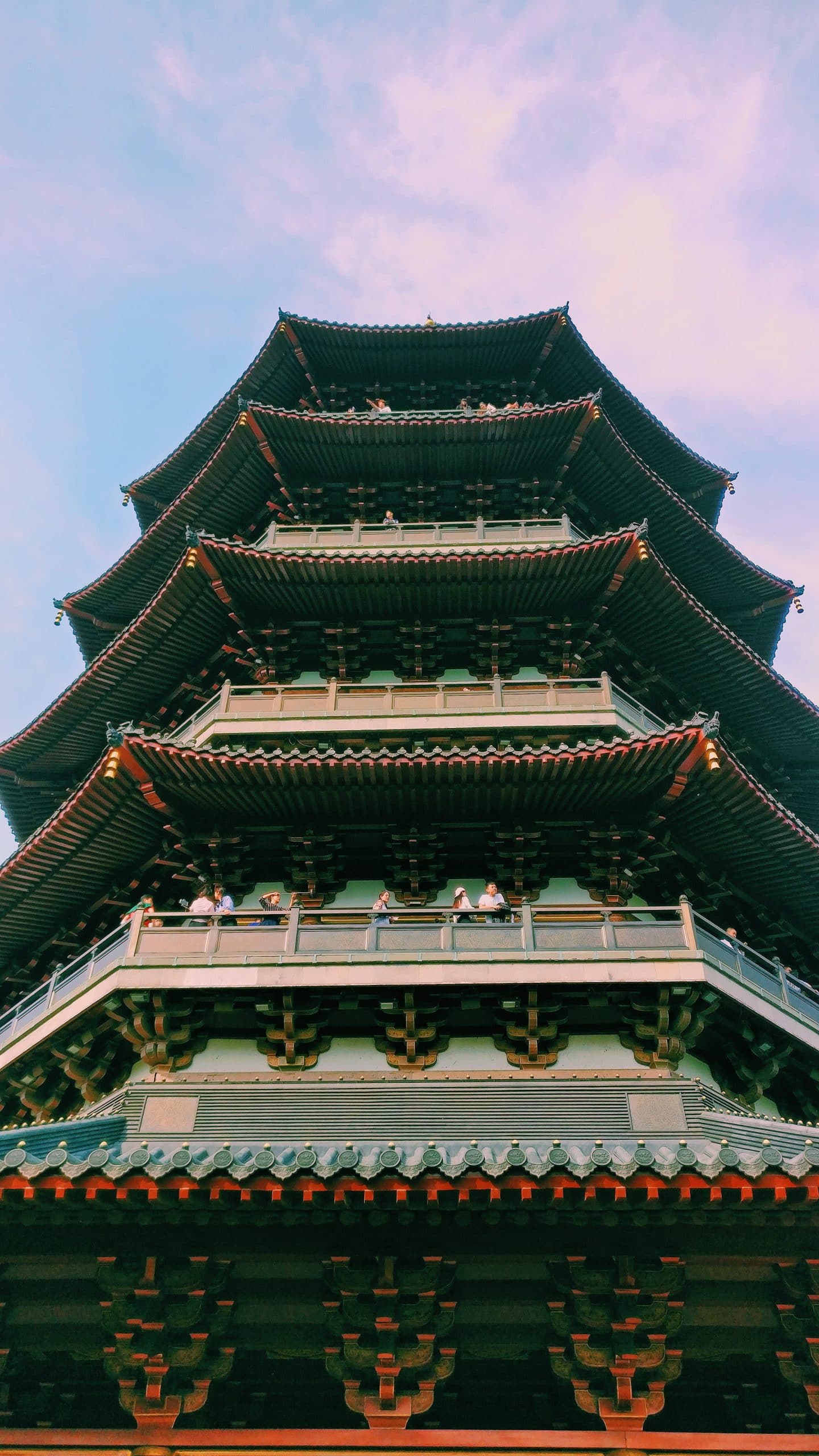 I finally reached this 5-storey tower at the southern part of West Lake after walking for close to an hour. The view of the mountains and natural structures was breathtaking. I could not describe it in words if you asked me to.
West Lake glittered faintly from up here.
I took my time to relax with the priceless view and scanned the horizon for every detail. West Lake is massive!
[button style='blue' icon="entypo-suitcase" url='https://www.expedia.com.sg/West-Lake-Hotels.0-l6141424-0.Travel-Guide-Filter-Hotels' fullwidth='true'] Find Hotels near West Lake [/button]
Maojiabu Village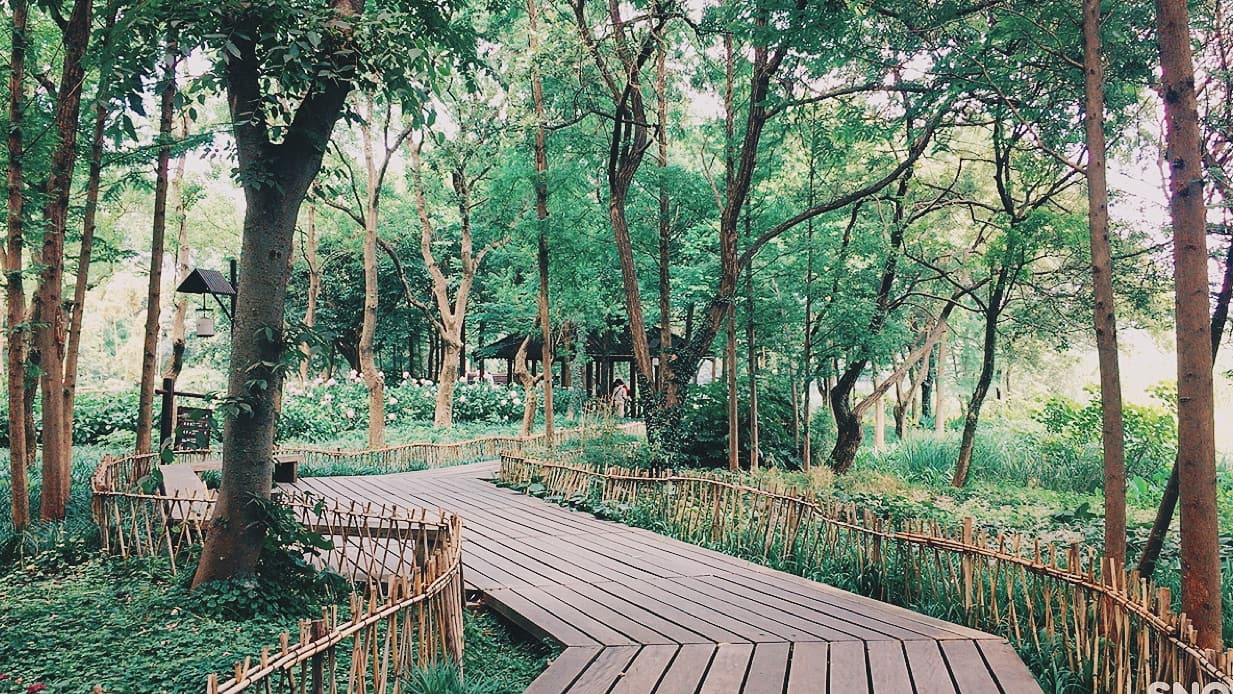 Since I still had about 4 hours till sunset, I set off to the west, which was deeper into the woodland of West Lake. As I strayed further from the densely-populated north, the crowd began to thin and more traditional Chinese architecture emerged. It felt as if I was gradually transported into the dynasty era.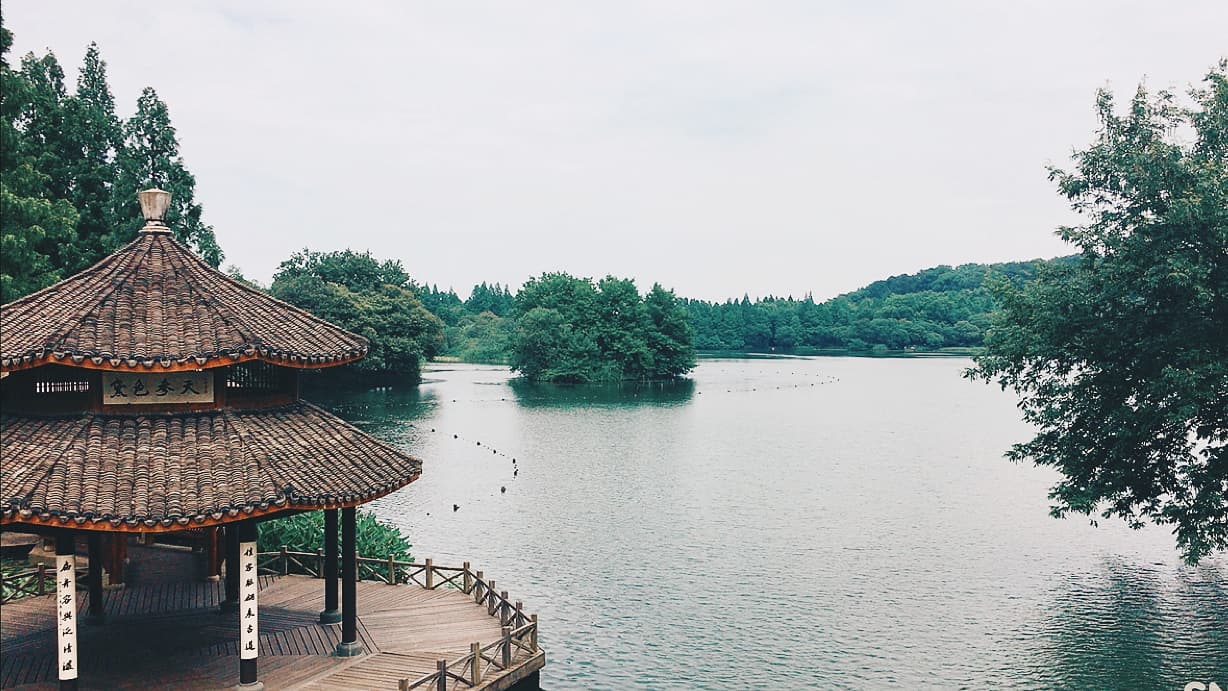 After a 50-min walk, I arrived at Maojiabu Scenic Area. The scenery was equally beautiful as the main West Lake area in the north, but with far fewer people. The gentle breeze rustled the trees every now and then, accompanied by a chorus of birds chirping. No wonder legendary poets and painters from the dynasty eras took pilgrimage trails around the West Lake for inspiration.
Qing Zhu Tea House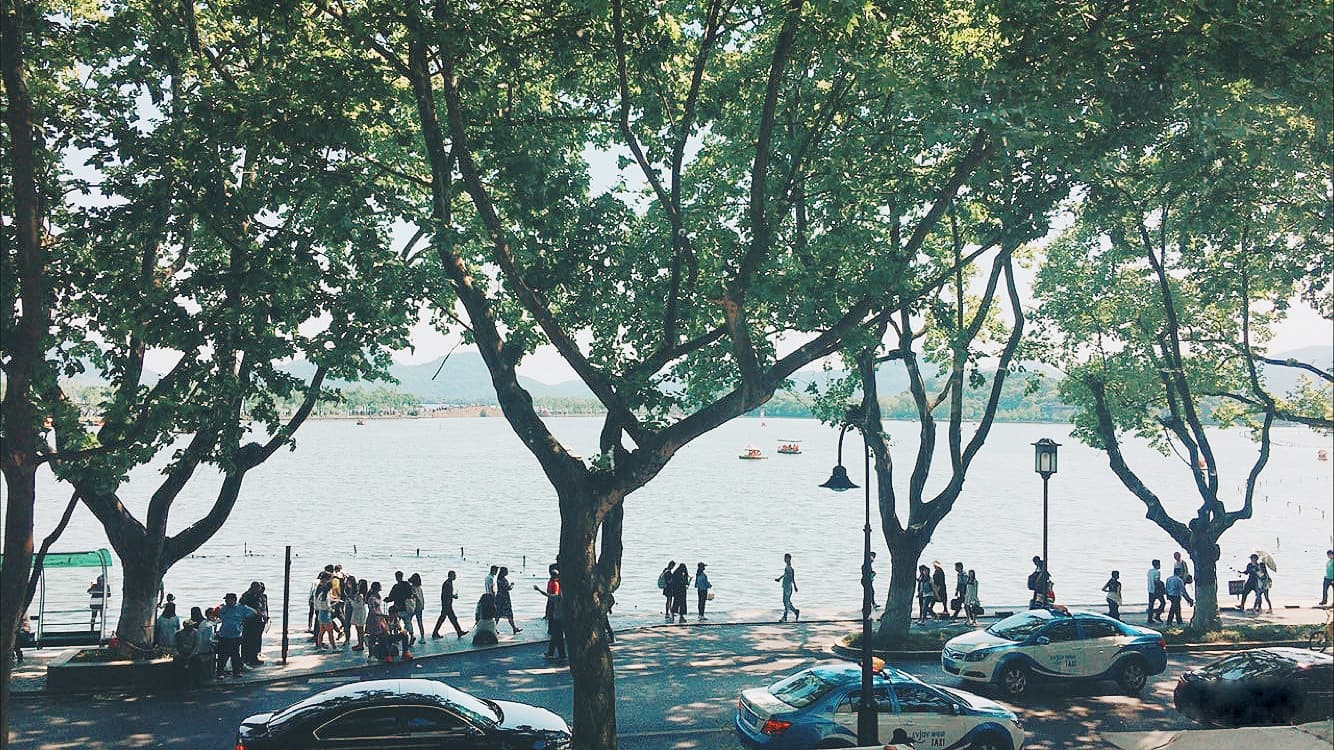 The attractions at West Lake close early even before the sun sets. This is true especially of those near the mountains. Looking for more things to do in Hangzhou, I headed back towards the north, where it was densely populated with city roads and paths.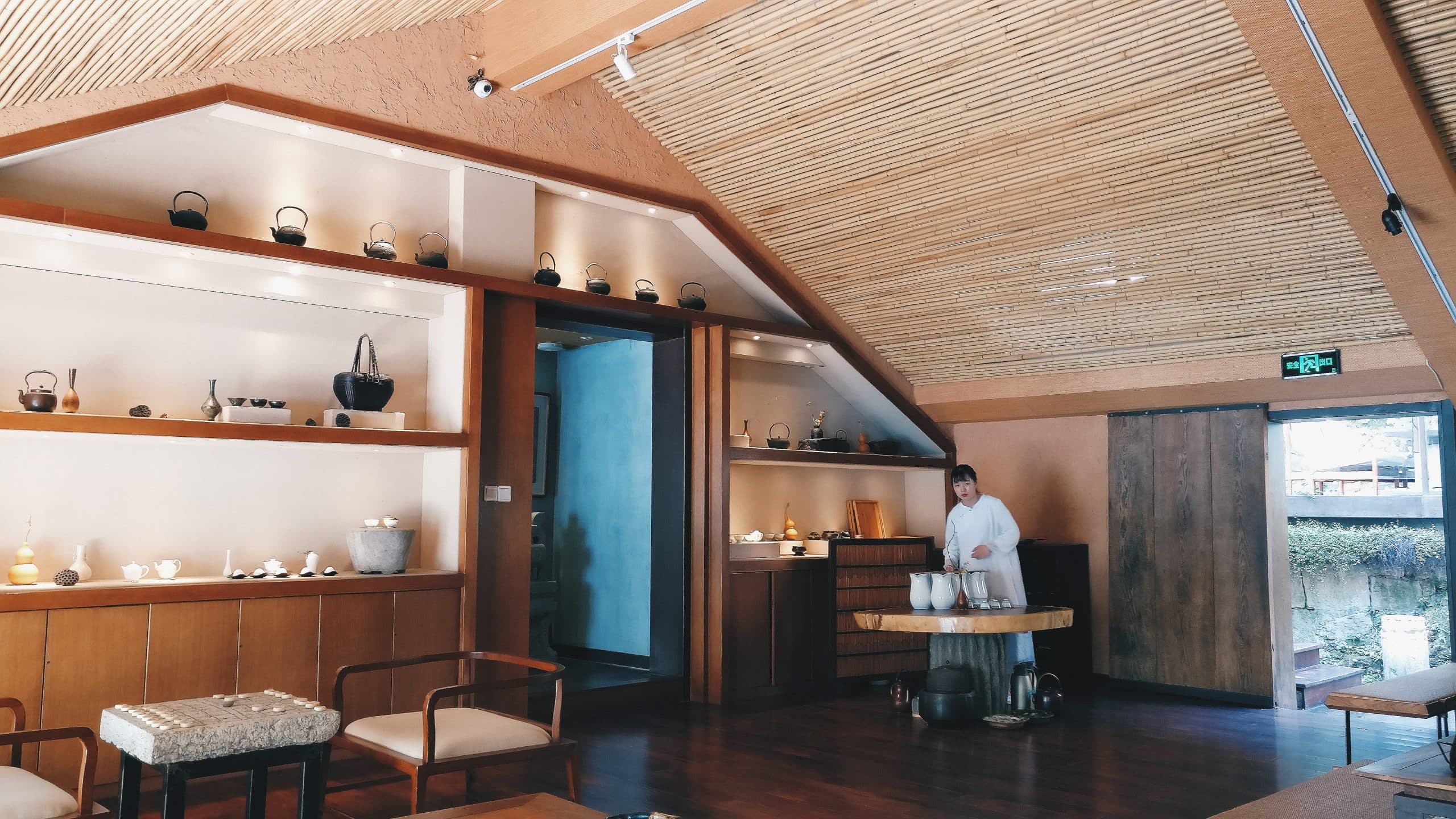 Knowing that Hangzhou was also famous for its superior Xihu Longjing Tea (West Lake Dragon Well Tea), I settled down in Qing Zhu, a tea house overlooking the lake. Due to the tea's exquisite flavour, it has been revered by royalty for centuries, earning the title "The Tea of Emperors". An added bonus, it would seem, would be its high concentration of anti-oxidants!
While munching on freshly cut fruits and local snacks served by the teahouse, I indulged in a cup of steaming hand-roasted Xihu Longjing, savouring a flavour that has been adored for the last thousand years.
DAY 2: THE EXPLORATION CONTINUES
Lingyin Temple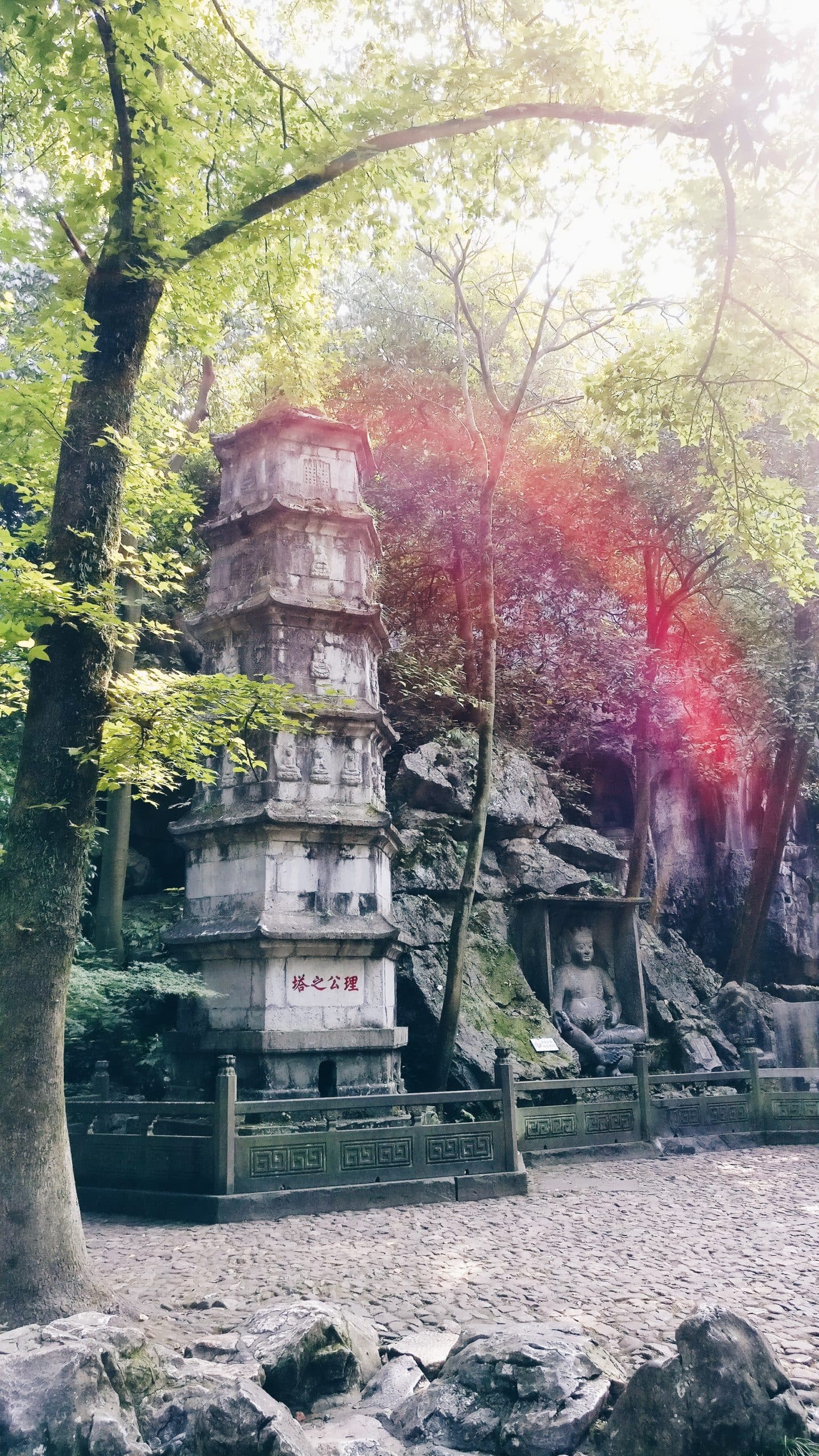 I continued my exploration of West Lake on the second day. This time at the north-western area where the famous Lingyin Temple (Temple of Soul's Retreat) sits. Built into the Wulin Mountains, this almost 1,700-year-old Buddhist site is one of the largest in China. Many temples, pagodas, grottoes and rock carvings can be found here. At its peak in 900 AD, the site was inhabited by more than 3,000 monks!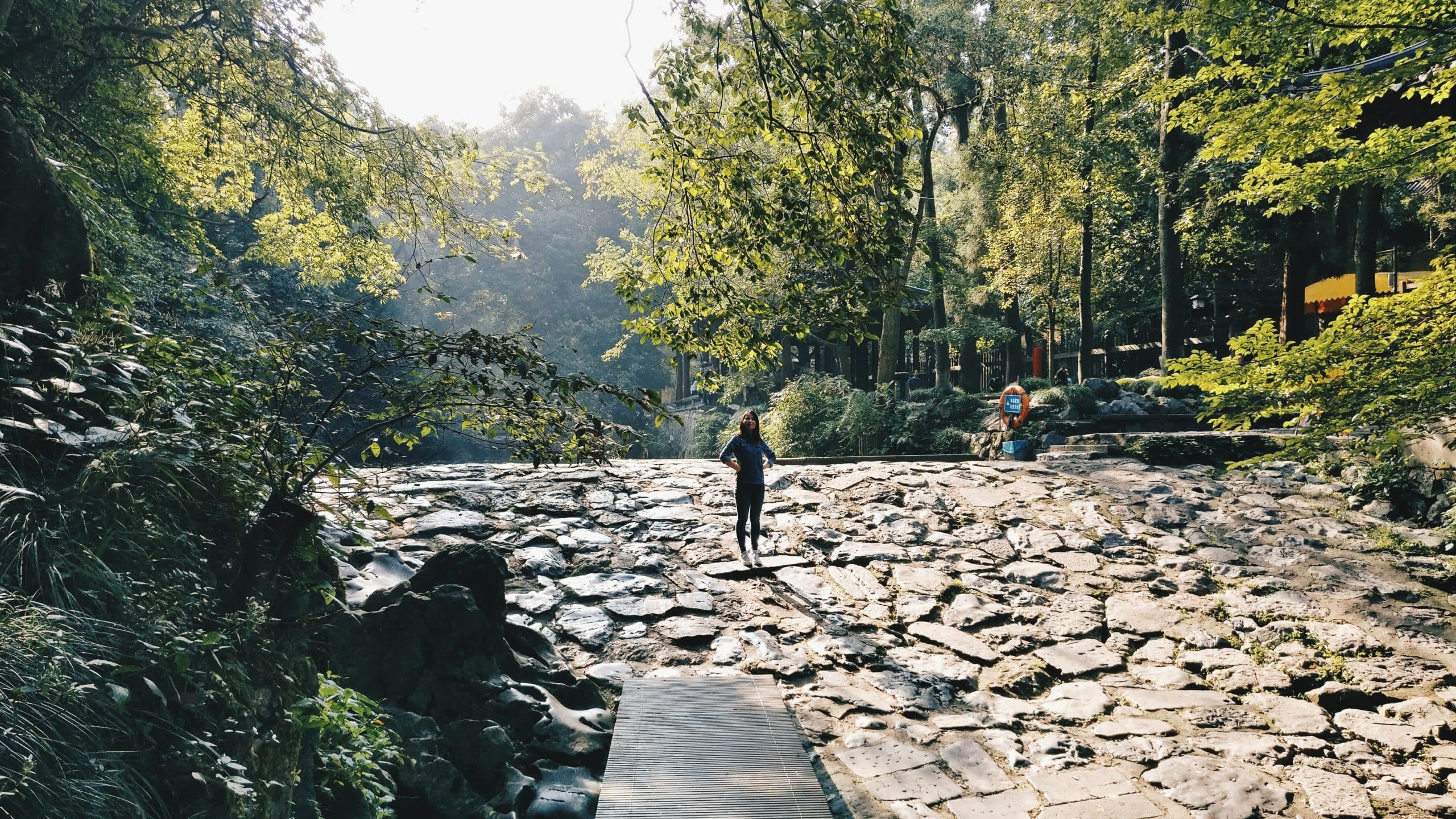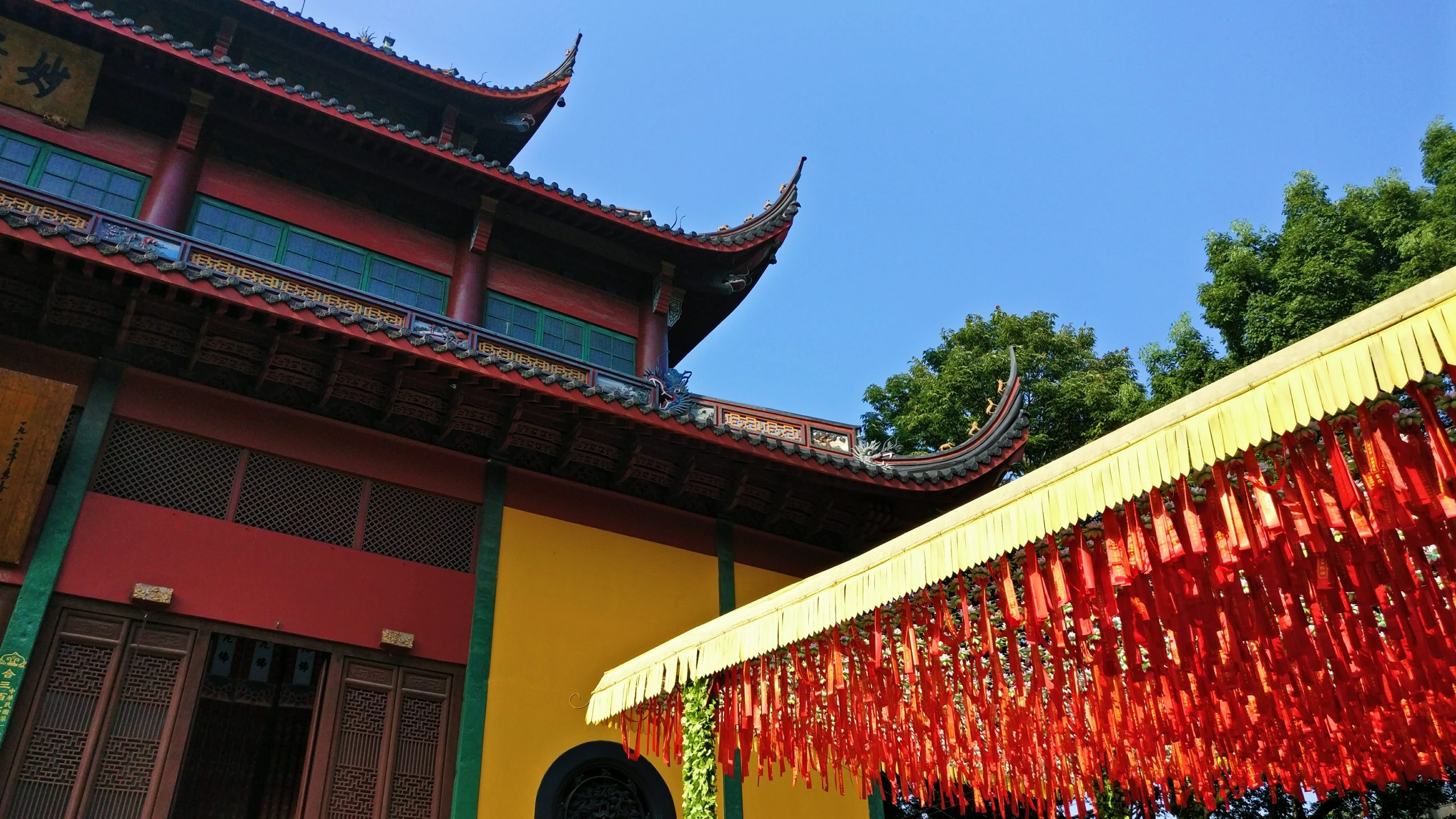 Today, the site remains popular to both pilgrims and tourists, and regular pilgrims have included former leader Deng Xiaoping. The religious site continues through the mountains, with each temple boasting statues of deities that reach 30-metres tall. Even an exhausting 4-hour exploration barely allowed me to cover one-third of the temple grounds!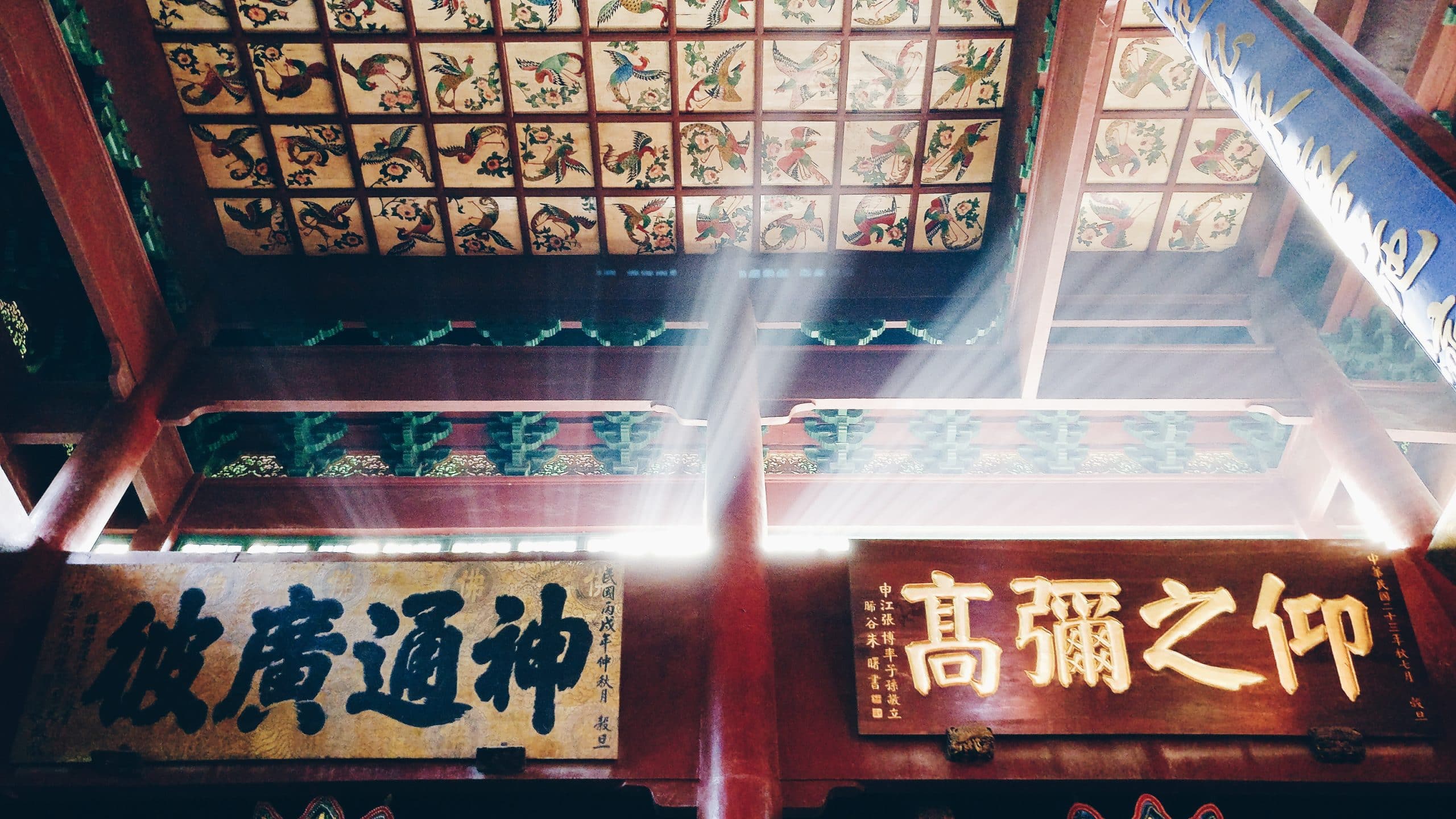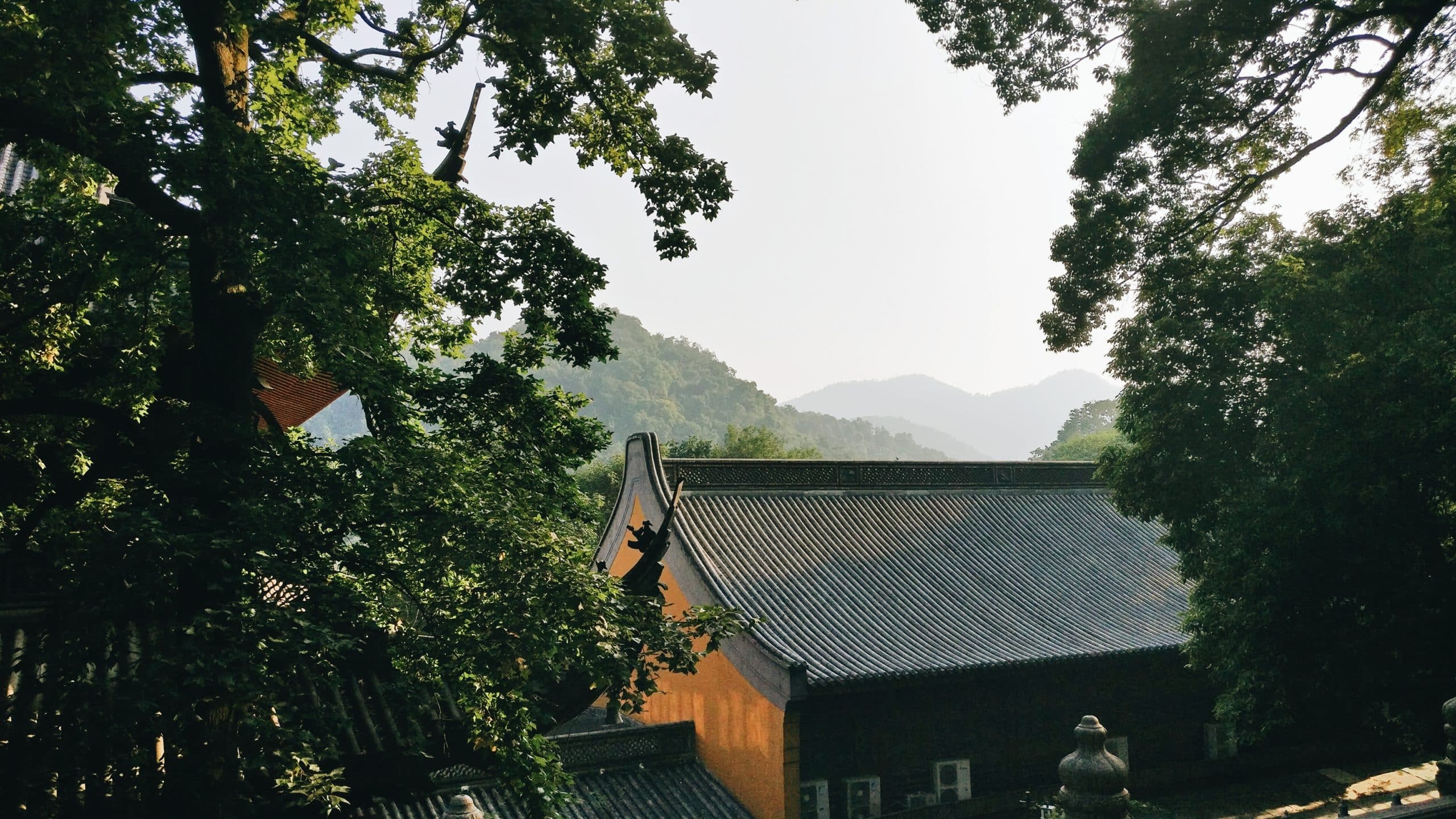 [button style='blue' icon="entypo-suitcase" url='https://www.expedia.com.sg/Lingyin-Temple-Hotels.0-l6095648-0.Travel-Guide-Filter-Hotels' fullwidth='true'] Find Hotels near Lingyin Temple [/button]
Xixi National Wetland Park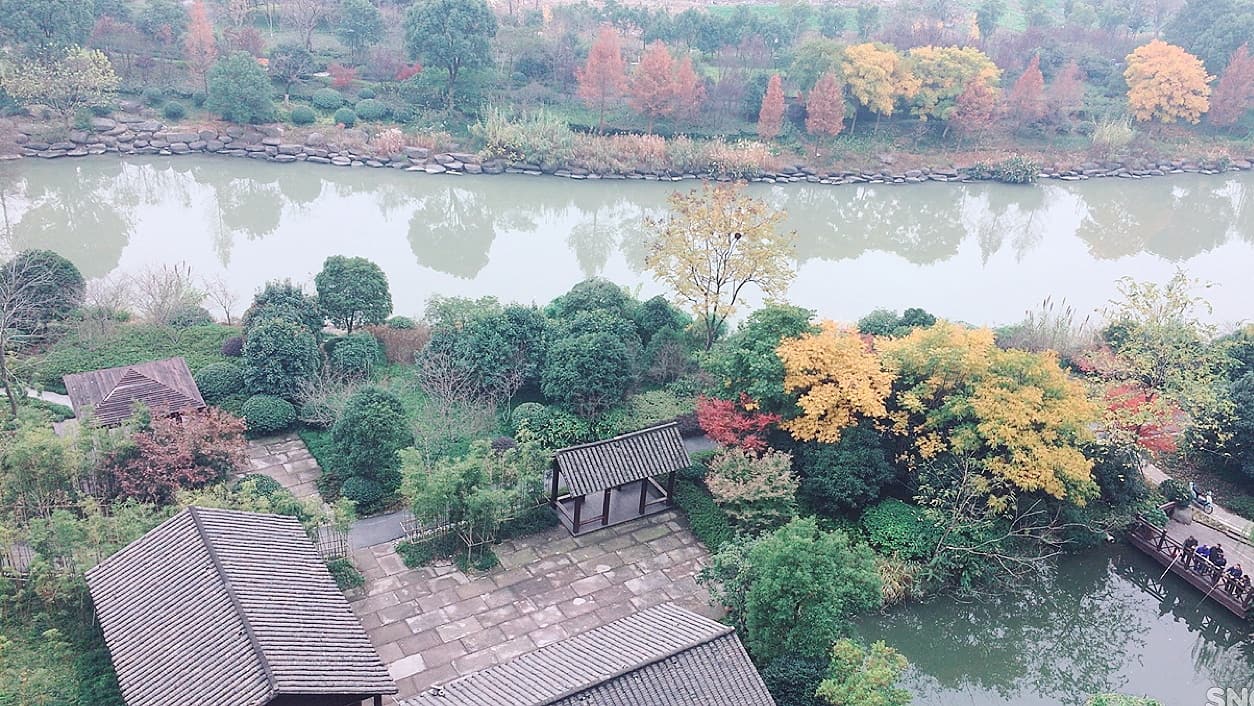 After leaving Lingyin Temple, I headed towards the west and away from the main West Lake district, in search of the rare 1,150 hectares urban wetland. It is the first and only wetland park in China that combined urban life, farming and culture, with various ponds, lakes and swamps.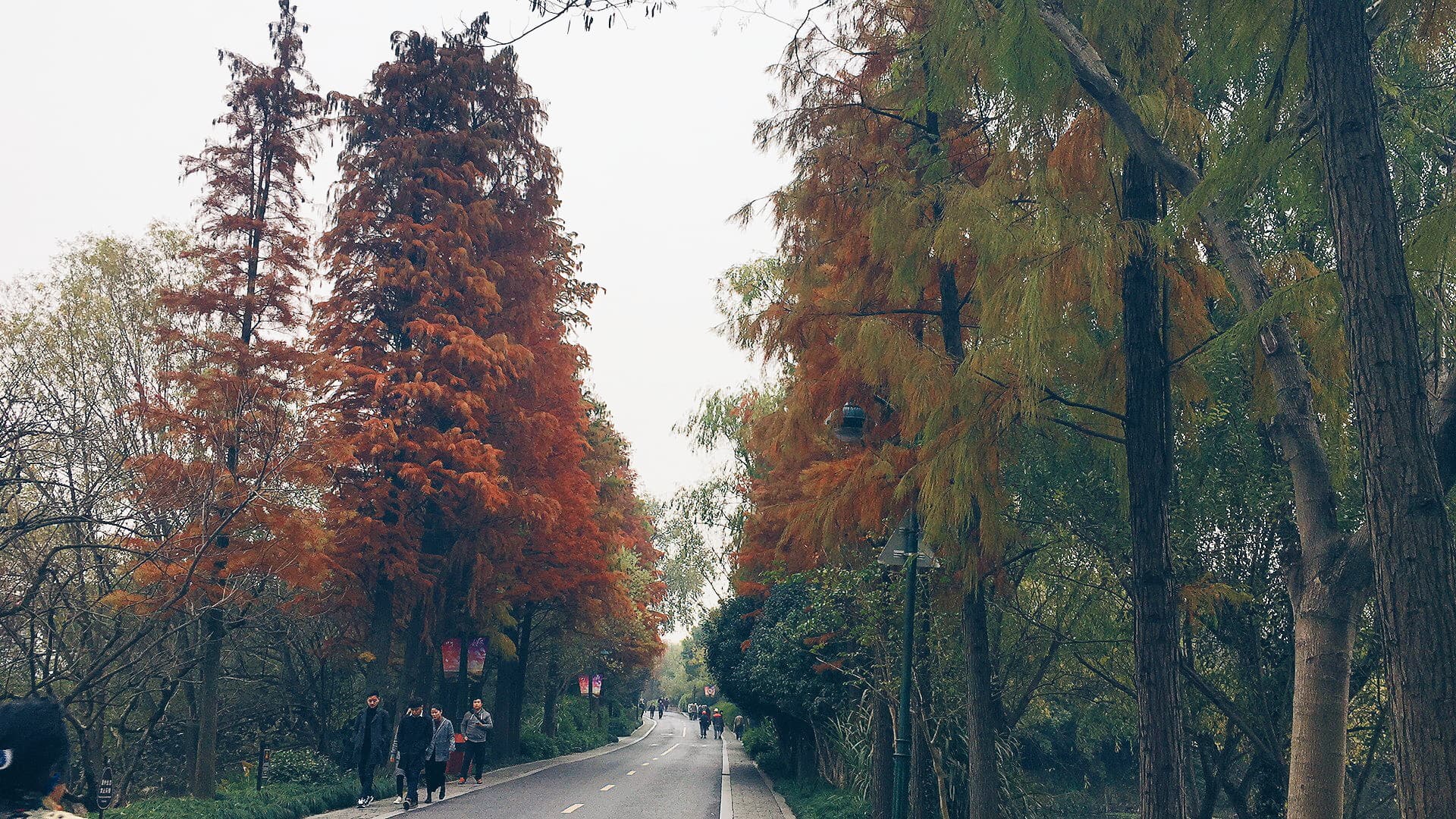 Among its lush vegetation, its abundant wildlife has also thrived in the last 1,800 years. Birds and aquatic animals like carps, eels, and crabs populate this wetland. It's no wonder this place was regarded as a lost paradise, beloved by emperors and literati alike. It was amazing to visit this rare wetland in the middle of a metropolitan city, where I enjoyed the crisp air. It was one of my favourite things to do in Hangzhou.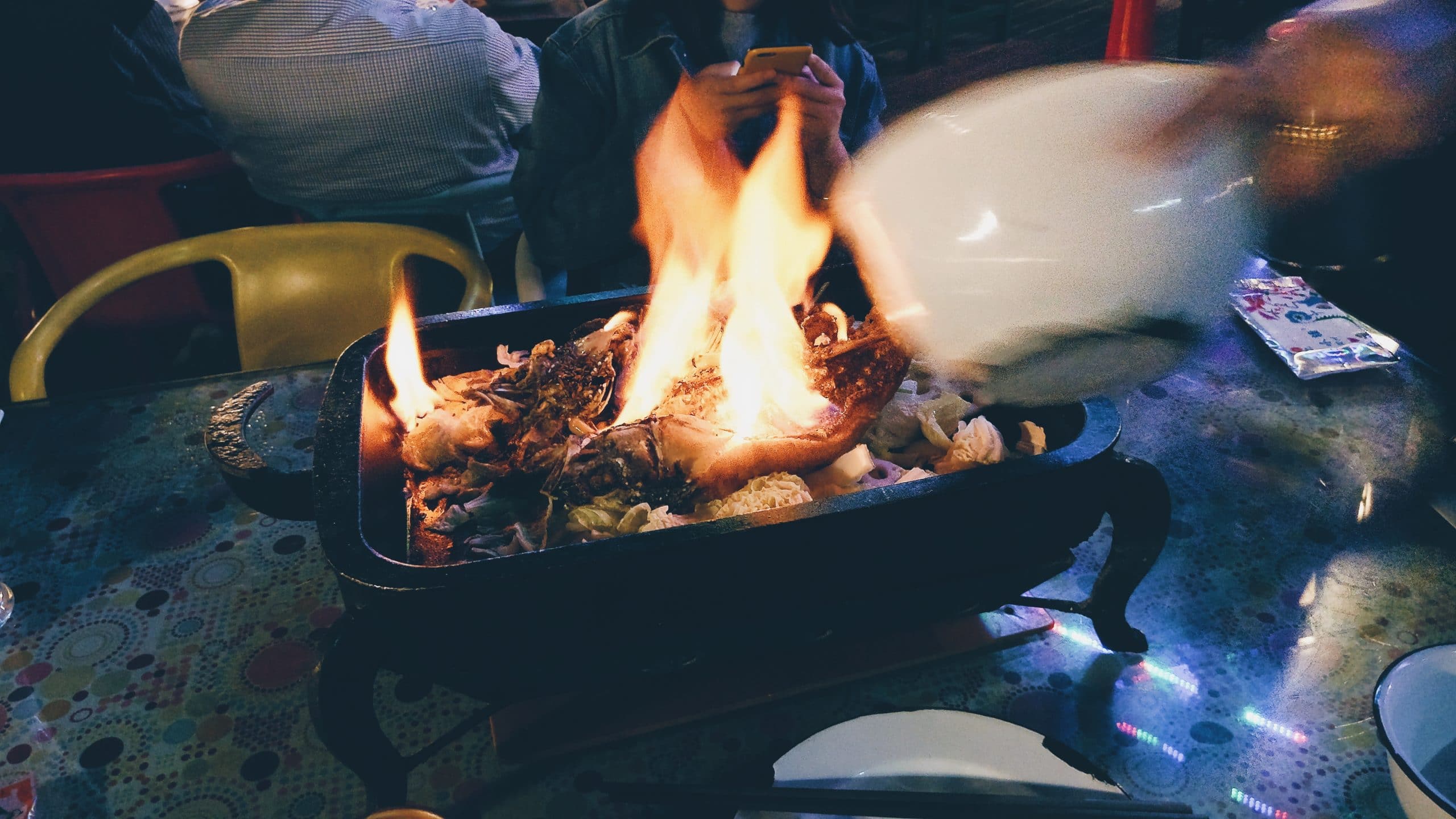 Here, I found a famous outdoor Fire Fish & Wharf serving whole grilled fish that lighted ablaze right in front of me for that extra crispy charred taste, before dousing it in my chosen sauce for further cooking. Delicious!
[button style='blue' icon="entypo-suitcase" url='https://www.expedia.com.sg/Xixi-Wetland-Park-Hotels.0-l6150574-0.Travel-Guide-Filter-Hotels' fullwidth='true'] Find Hotels near Xixi Wetland Park [/button]
DAY 3: CULTURAL & URBAN DISCOVERY
Wansong Academy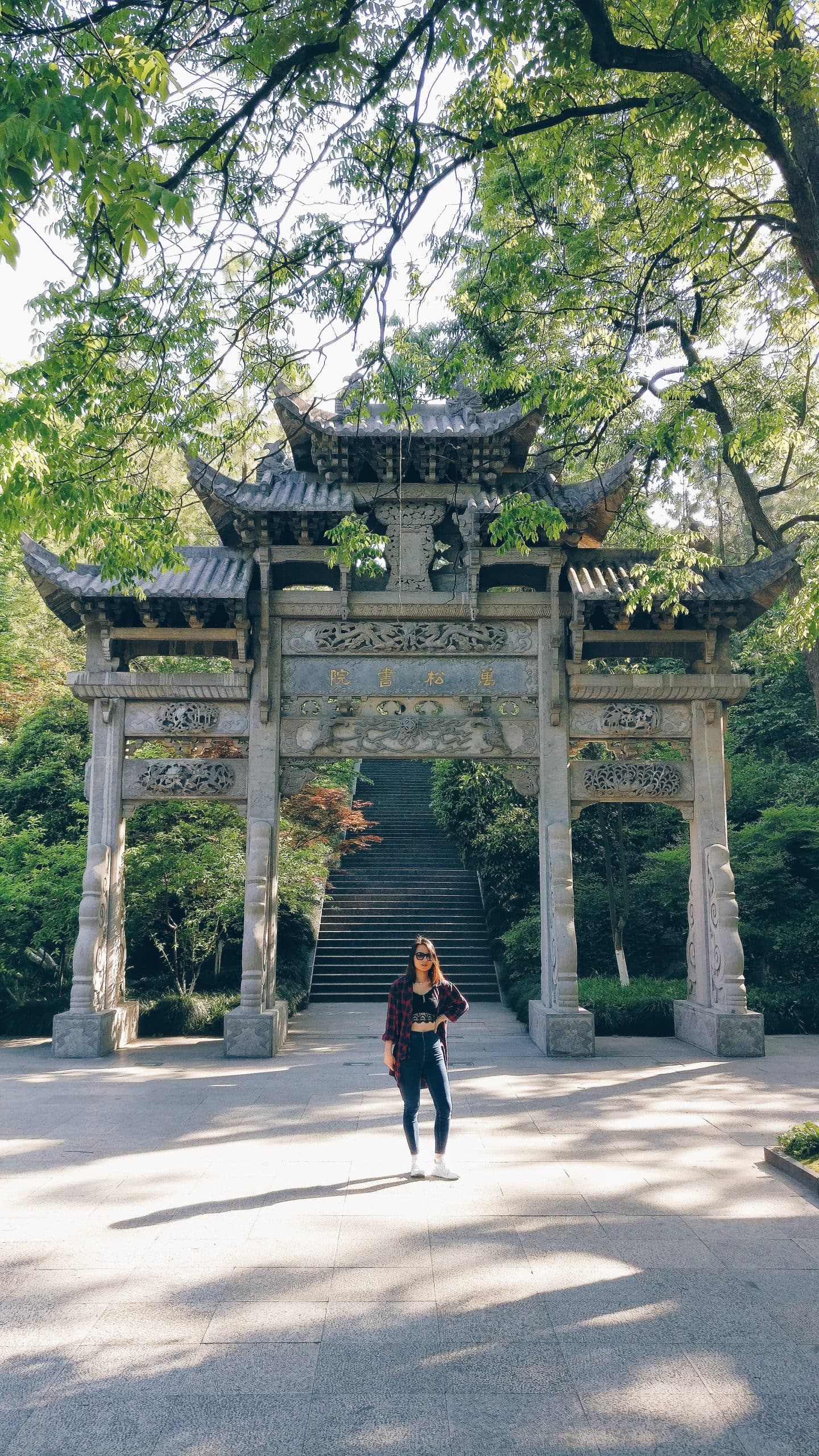 Apart from admiring historical structures of Wansong Academy, I was enlightened by the history of the imperial exam. The examination system was used in Imperial China used to select potential government officials and preventing nepotism.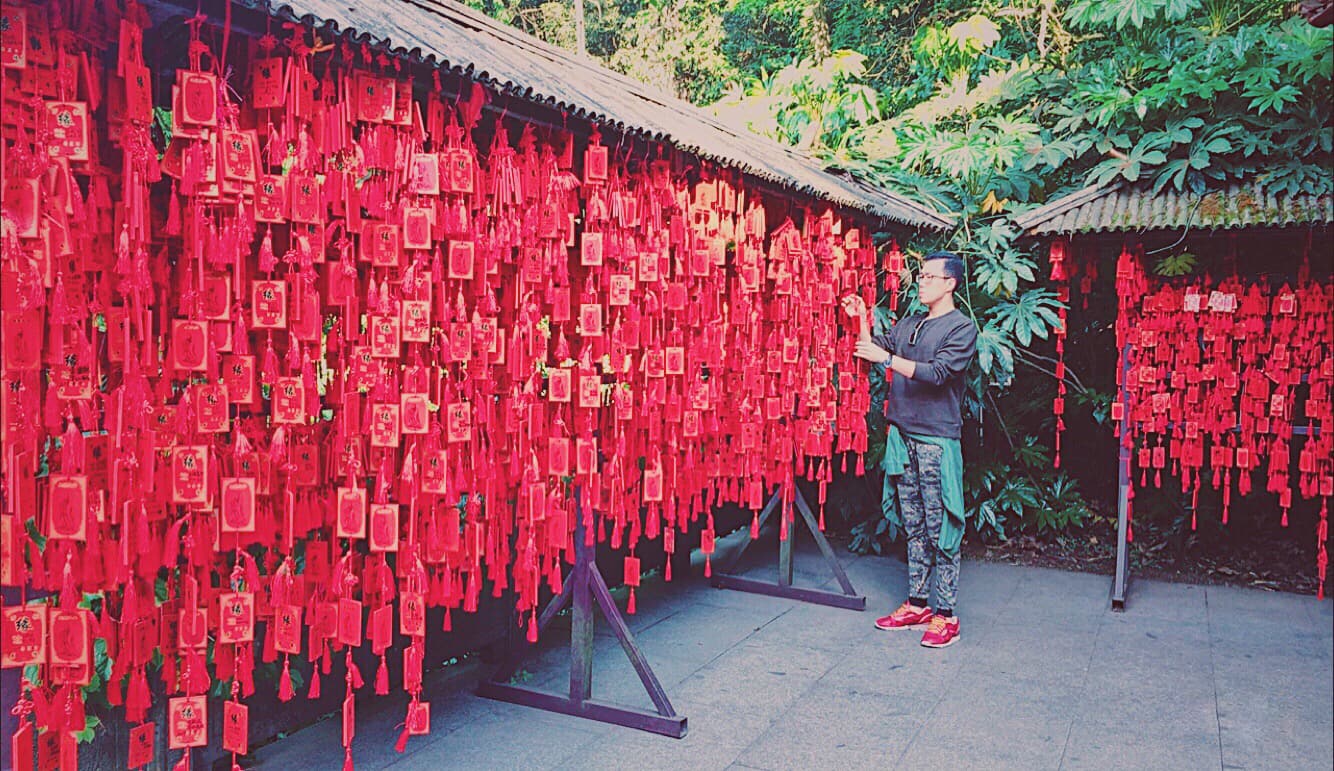 At the main courtyard, there's an area where visitors can write well wishes on wooden talismans for good luck. Of course, I could not pass up on the opportunity and wrote one too. I would share a photo of my written wishes, but apparently, that would cause my wish to not come true — yikes, sorry!
Hubin Yintai In77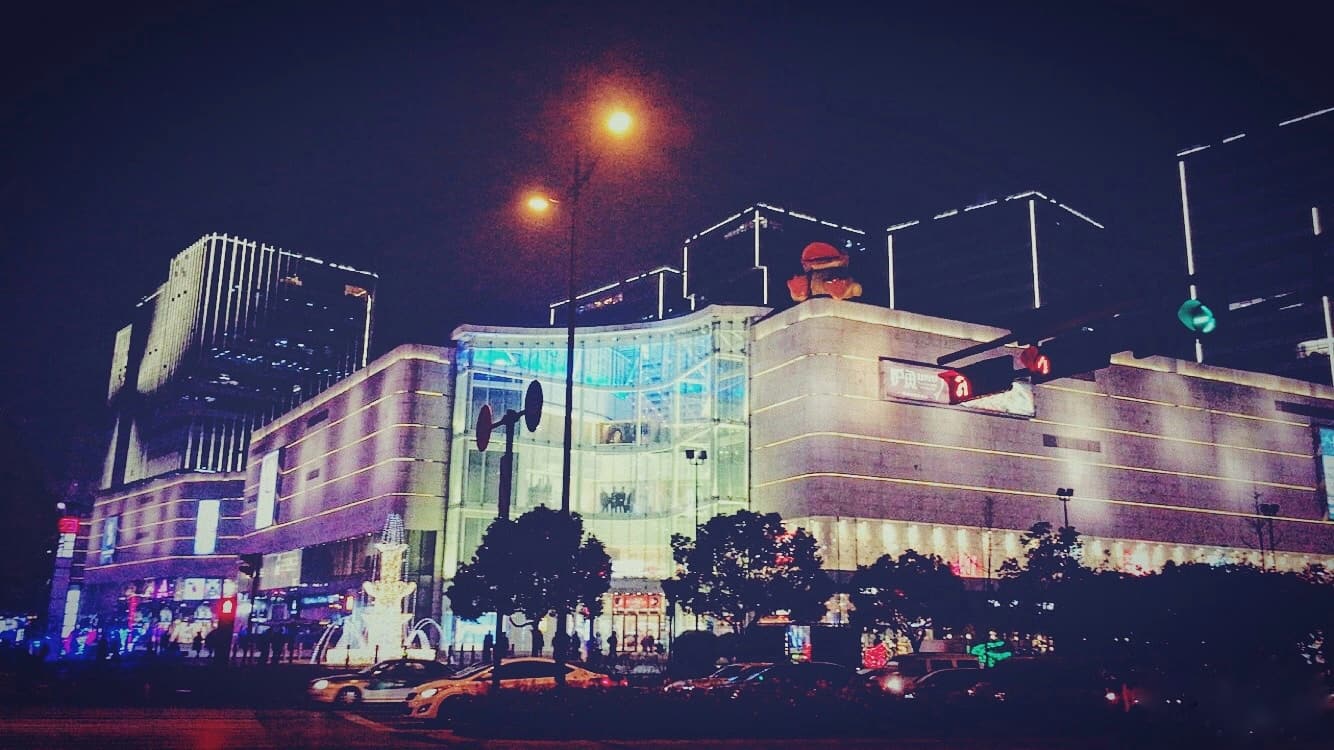 Some say a holiday trip is never complete without some shopping – and I don't disagree! I visited one of the busiest shopping districts in Hangzhou, located in the West Lake area. Hubin Yintai In77 has thousands of shops. From luxury boutiques and popular fashion brands to inexpensive trinkets and cafes.
While I was here, I also headed to Zhi Wei Guan — a restaurant with over 100 years of history. It serves delicious Hangzhou food. My personal favourites are Xiao Long Bao (steamed pork soup dumplings), Siew Mai (steamed pork dumplings), Pumpkin Millet Porridge, and Steamed Rice Cakes.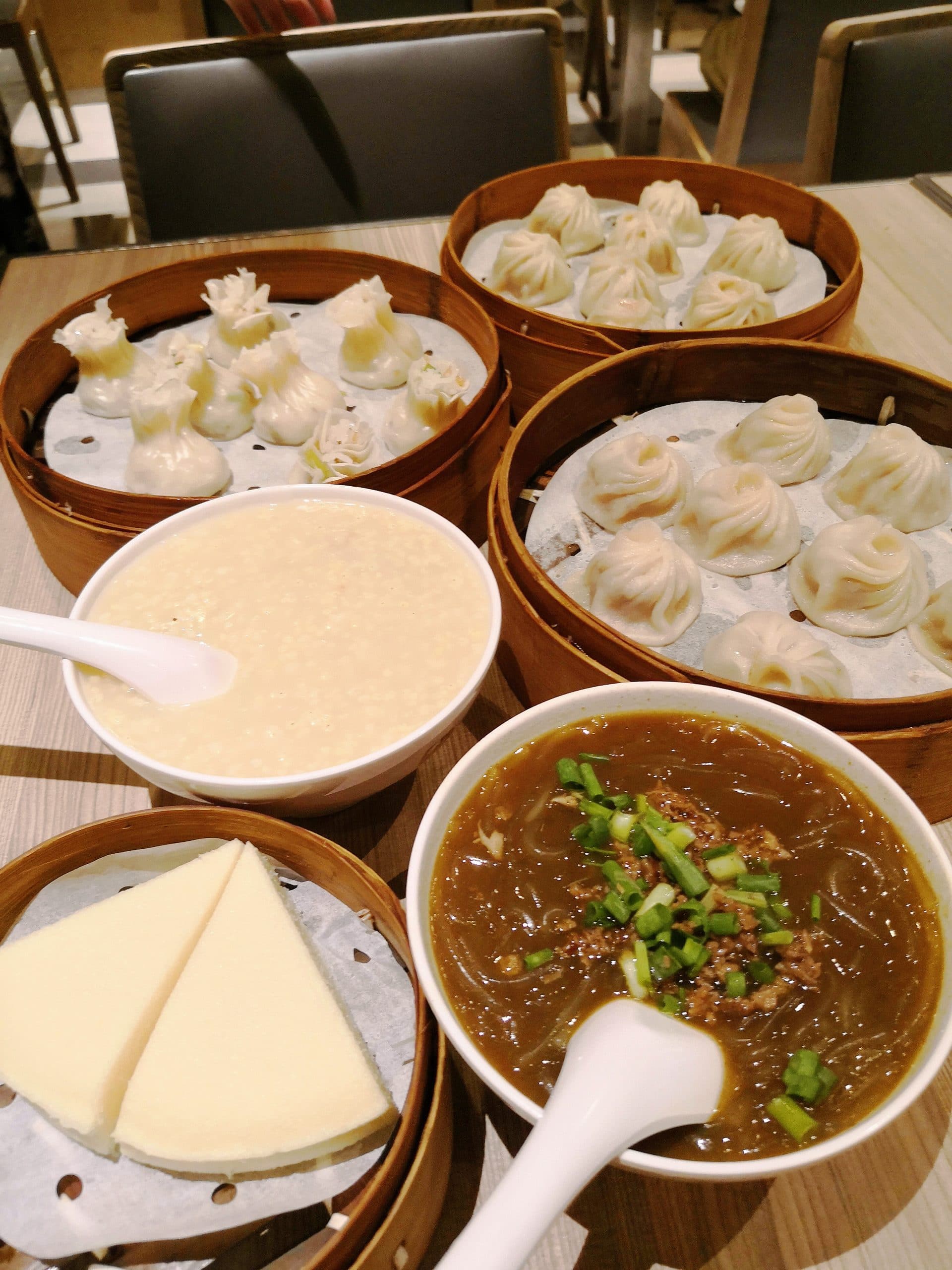 HANGZHOU TRAVELLING TIPS
Accommodation
There are so many great Hangzhou hotels to choose from. However, since most Hangzhou attractions are located around the West Lake district, I recommend travellers to stay there. Sofitel Hangzhou Westlake and The Dragon Hotel Hangzhou are hot choices among travellers. The top-notch service and cosy rooms will pamper guests all day all night.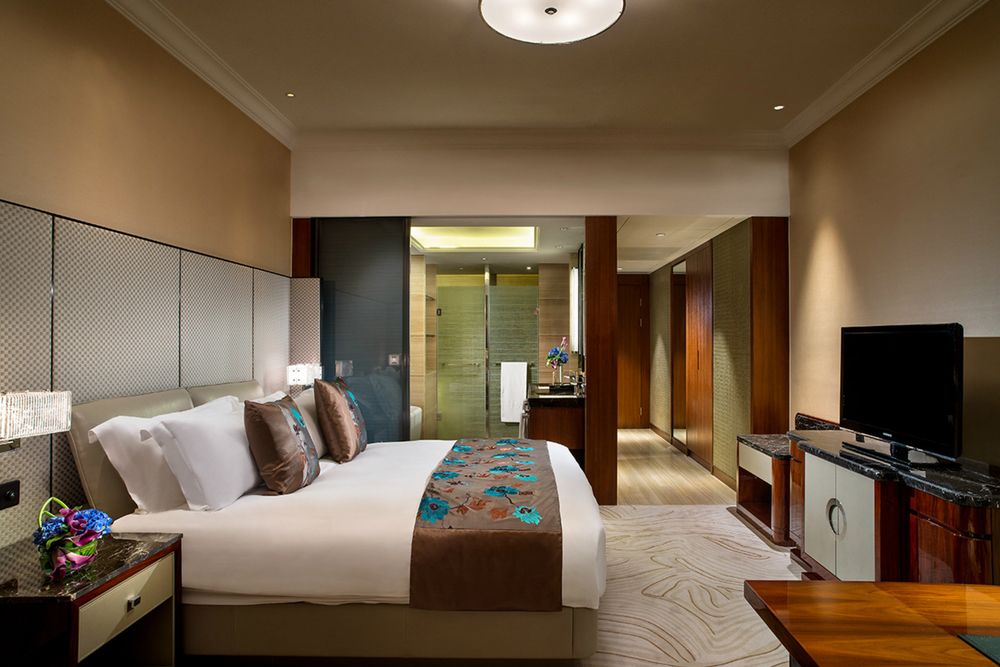 [button style='blue' icon="entypo-suitcase" url='https://www.expedia.com.sg/Hangzhou-Hotels.d1454.Travel-Guide-Hotels' fullwidth='true'] Find Hotels in Hangzhou [/button]
Currency
Convert your SGD to Renminbi at local money changers. Since Renminbi is controlled, banks are the only official places to exchange foreign currencies. However, they always have long queues.
Transport
Public transportation is relatively cheap in Hangzhou and is priced based on the distance. Since most attractions are in the West Lake area, walking or bike sharing should be your best choice.
[button icon="entypo-flight" url='https://www.expedia.com.sg/Cheap-Flights-To-Hangzhou.d1454.Travel-Guide-Flights' fullwidth='true'] Flights to Hangzhou [/button]