By Expedia Singapore, on August 20, 2019
Japan in Spring: 8 Things to See Other Than Cherry Blossoms
Japan is easily one of the world's most popular spring destinations and it's easy to see why. Spring season in Japan means only one thing: cherry blossoms! For years, cherry blossoms have been the main draw of this beautiful city with millions of tourists participating in cherry blossom viewing or hanami.
However, Japan is so much more than just cherry blossoms. Spring in Japan also means celebrating various spring festivals, indulging in flavourful spring delicacies, and participating in various outdoor activities. If you're looking for something more exciting to do in Japan than go cherry blossom viewing, check out some other exciting spring activities below!
Spring attractions in Japan
1) Experience the Sanja Matsuri in Tokyo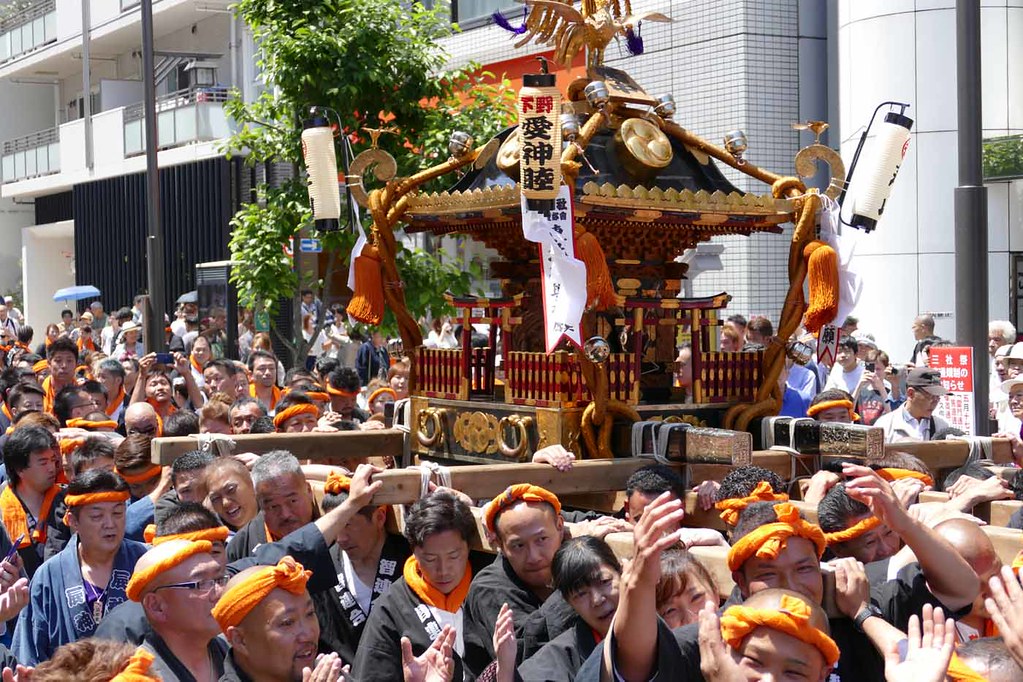 The Sanja Matsuri is one of Tokyo's three major Shinto festivals and definitely one you won't want to miss. Dubbed as Japan's most intense festival, the Sanja Matsuri celebrates the three men who founded the Sensō-Ji Buddhist temple: Hinokuma Hamanari, Hinokuma Takenari, and Hajino Nakatomo.
The 2-day celebration typically falls on the third week of May each year – the next one will take place on 15 to 17 May 2020 – so make sure you include it in your itinerary when visiting Japan in spring. The festival attracts up to 2 million spectators each year and with more than 100 teams carrying a mikoshi, a sacred religious palanquin.
2) Go strawberry picking in Saitama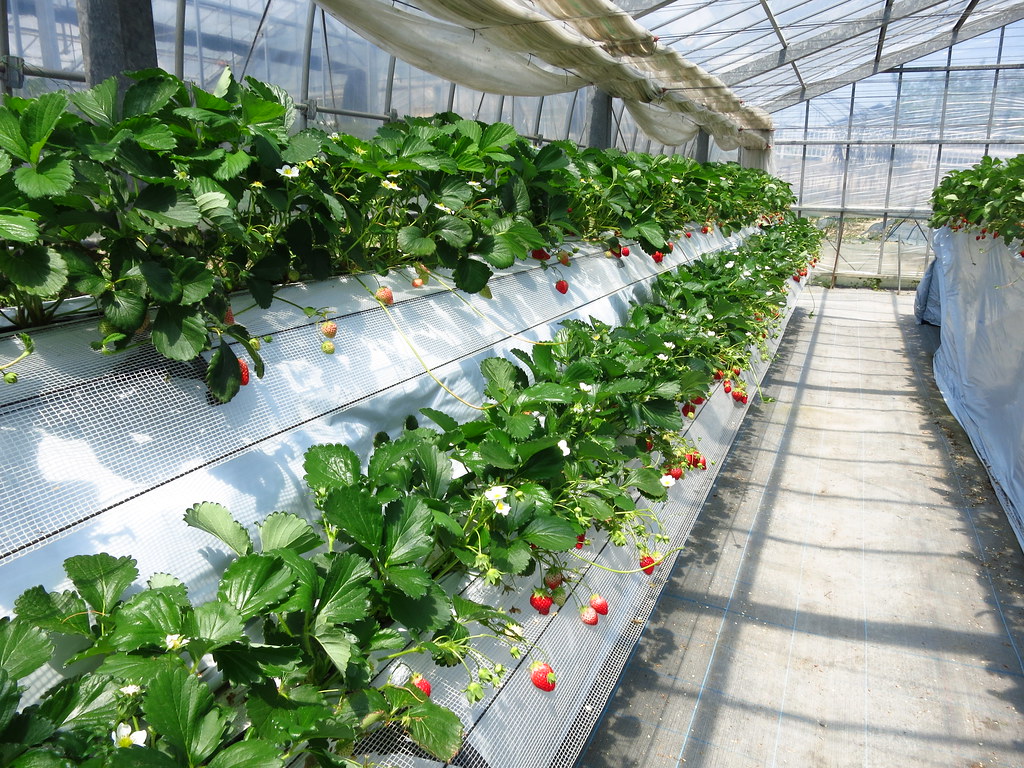 Not many people know this but strawberries are considered the queen of spring fruits in Japan. Strawberry-picking is a popular spring tradition in Japan, particularly among the kids. From January to late May, strawberry farms all over the country open their doors to the public. For a certain fee, you can pick and eat as many strawberries as you can in 30 minutes! While it may not seem like a sufficient amount of time, it's more than enough for you to get your fill of delicious Japan-grown strawberries.
If you're visiting Japan in spring, you might want to head straight to Chichibu in Saitama where most of the popular strawberry farms are located. We recommend Yagi Resort Farm as it's easiest to get to. It's also right at the foot of Muse Park which you can explore after your strawberry-picking adventure.
3) Watch an exciting sumo match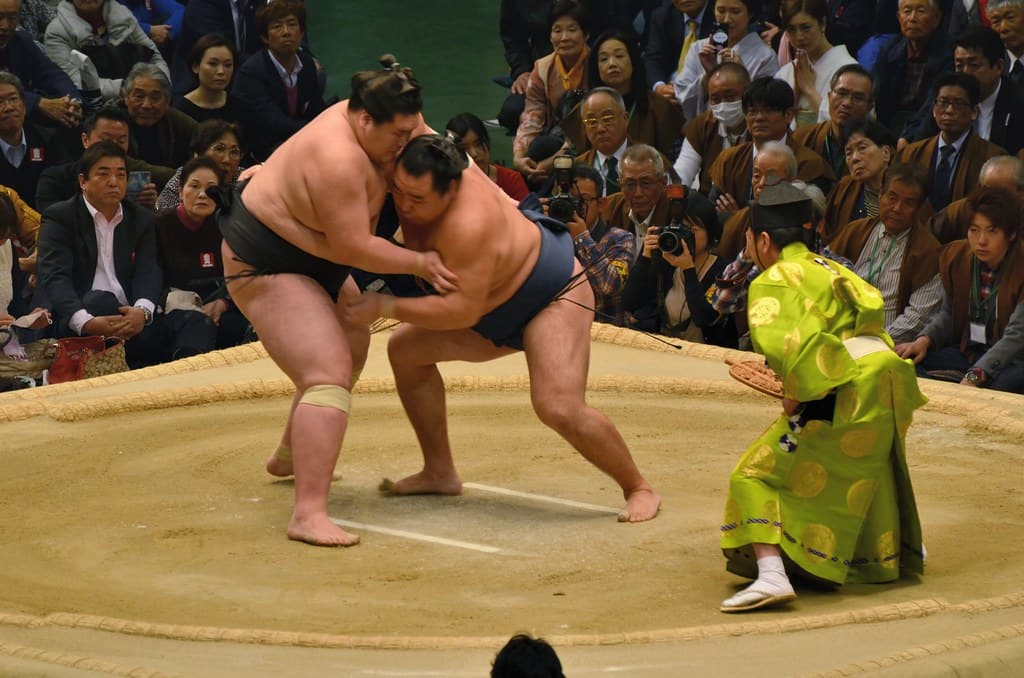 Spring in Japan also means getting to see an exciting sumo match! Japan is the birthplace of sumo wrestling and is one of the most popular cultural activities in Japan. There are six sumo tournaments that take place each year which are collectively known as honbasho. If you want to catch a sumo match while you're in Japan, you should base yourself in Tokyo where three of the six tournaments take place.
However, if you're looking to catch the Sumo Spring Basho, you'll want to head to Osaka where the match will be held from 8 to 22 March in 2020. It will be held at Osaka Prefectural Gymnasium also known as Bodymaker Colosseum. We recommend staying at Fraser Residence Nankai Osaka as it's walking distance from the gymnasium.
4) Indulge in some Japanese spring delicacies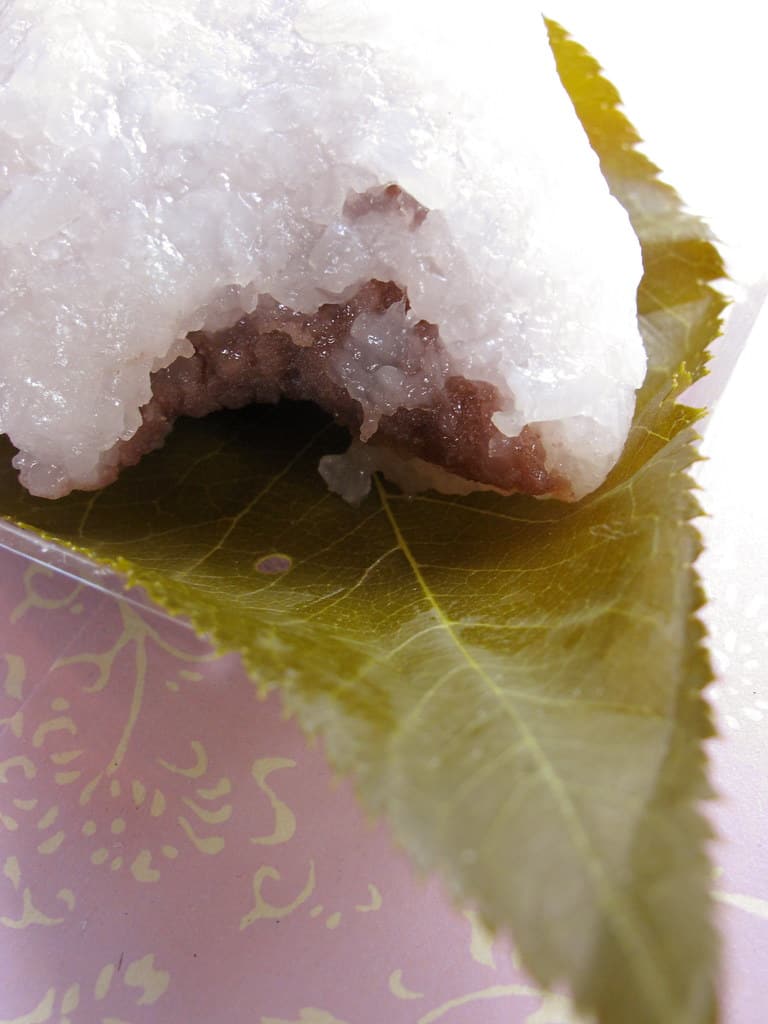 Japan is known for its exotic but delicious food. During spring, certain local delicacies are made with seasonal ingredients such as bamboo shoots, Fatsia sprouts, rape blossoms, and even cherry blossoms. The most popular spring must-eats in Japan include sakura mochi (a sweet dessert made with cherry blossoms), grilled Tai (sea bream that spawns in May), takenoko (bamboo shoots), and Asari clams.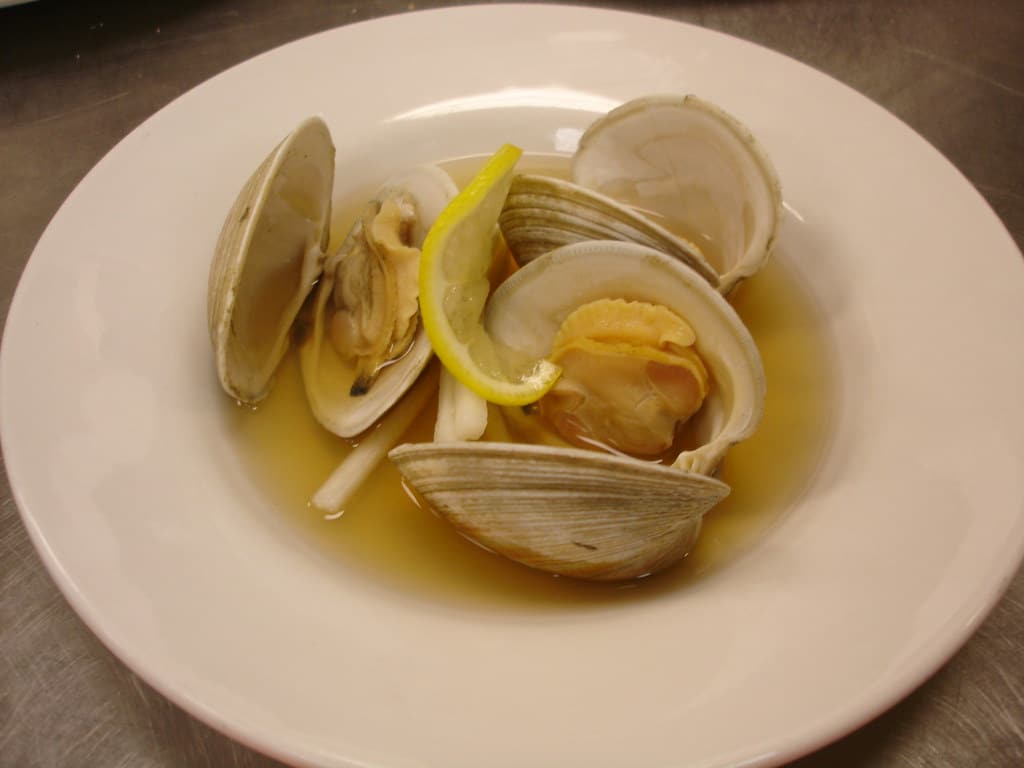 5) Go clam digging in Umi no Koen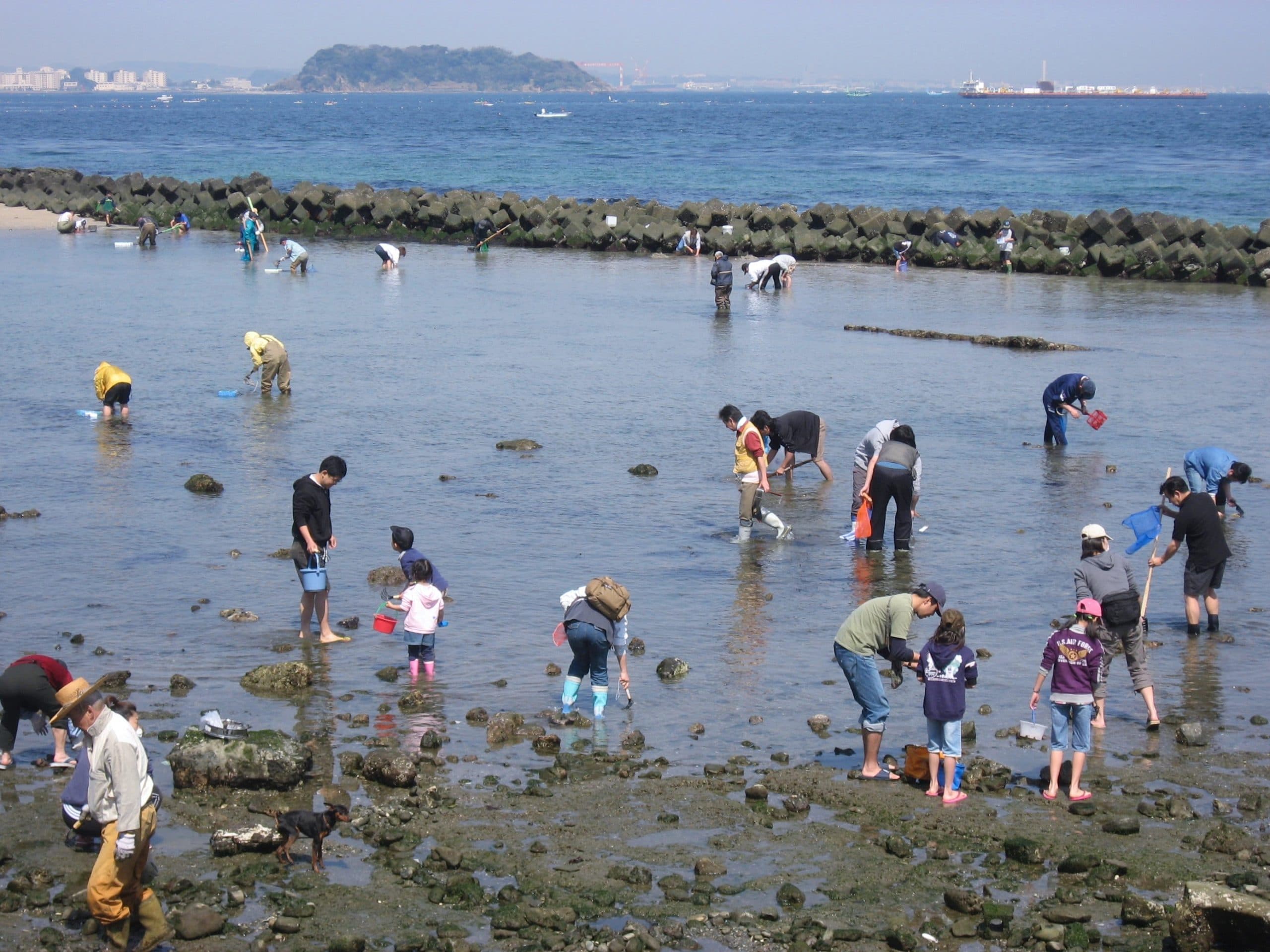 Shiohigari, or clam digging, is a popular activity in Japan during spring and summer. Usually enjoyed by families and friends, clam digging typically takes place between the months of March and June. Thousands of locals and tourists alike drive down to the beaches to hunt down Asari clams which they can then enjoy in a sumptuous meal afterwards.
One of the most popular places to go clam digging is Umi no Koen (Marine Park) located in Yokohama. The park is free and open to the public, but you do have to pay around 310 yen for parking if you have a car. Be sure to bring your own tools such as a small rake, a small shovel, some buckets, and a net. Locals recommend going clam digging two hours before and two hours after low tide.
6) Go spring skiing in Hokkaido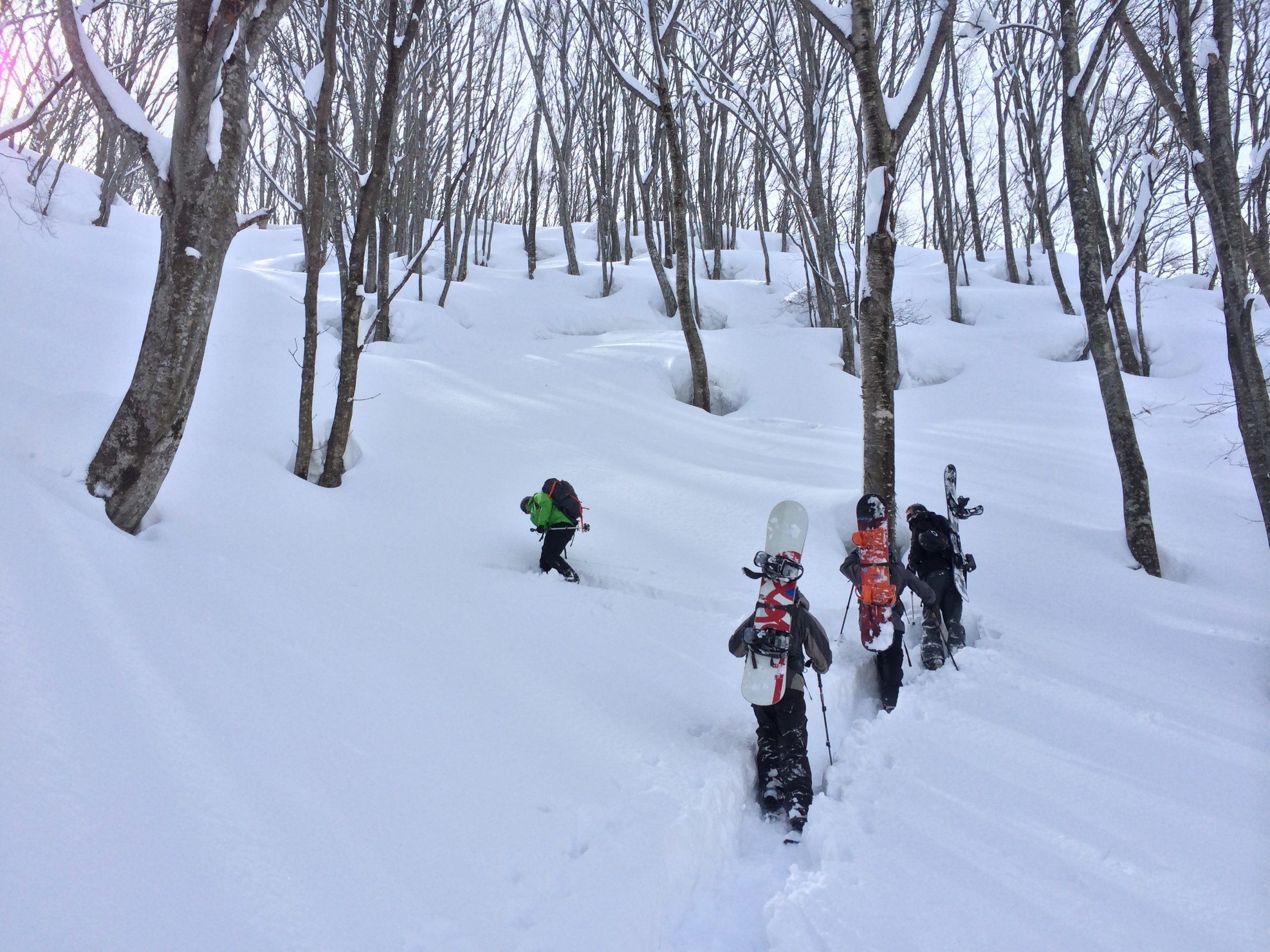 While it may be spring everywhere else in Japan, Hokkaido remains snowy even well into March. If you're missing the cold winter months, head straight to the popular Japanese ski resorts of Niseko that's still getting plenty of snow at this time. In fact, Niseko boasts one of the longest seasons in Japan with most runs staying open until May.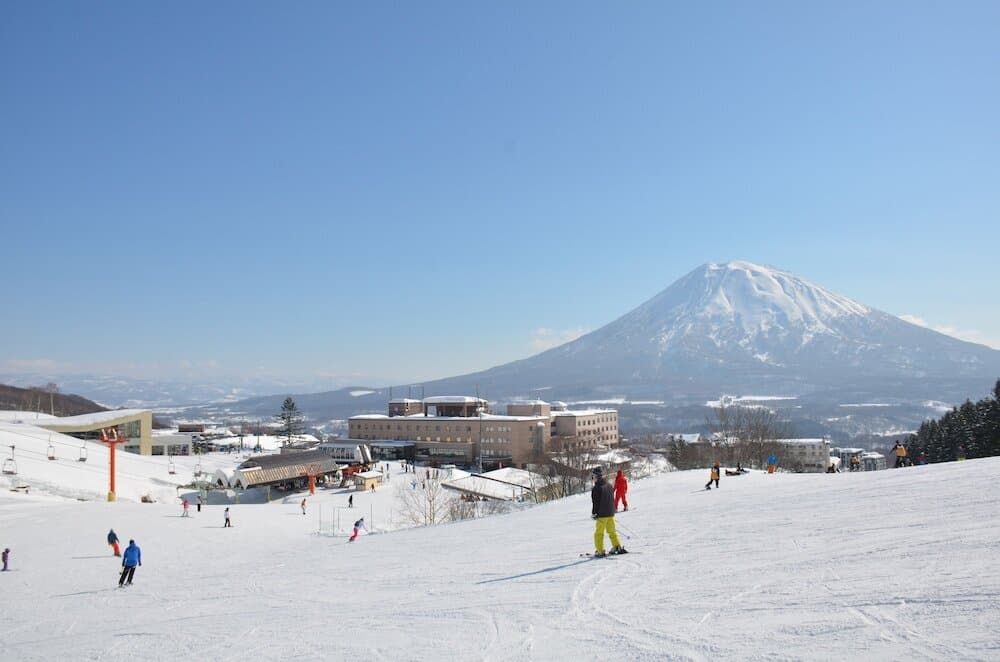 Get your skiing fix at Niseko and book a room in one of the many luxurious hotels in the area. We recommend spending the night at Hotel Niseko Alpen where you get treated to stunning views of snow-capped mountains and the snowy slopes are just a stone's throw away!
7) Journey the Tateyama Kurobe Alpine Route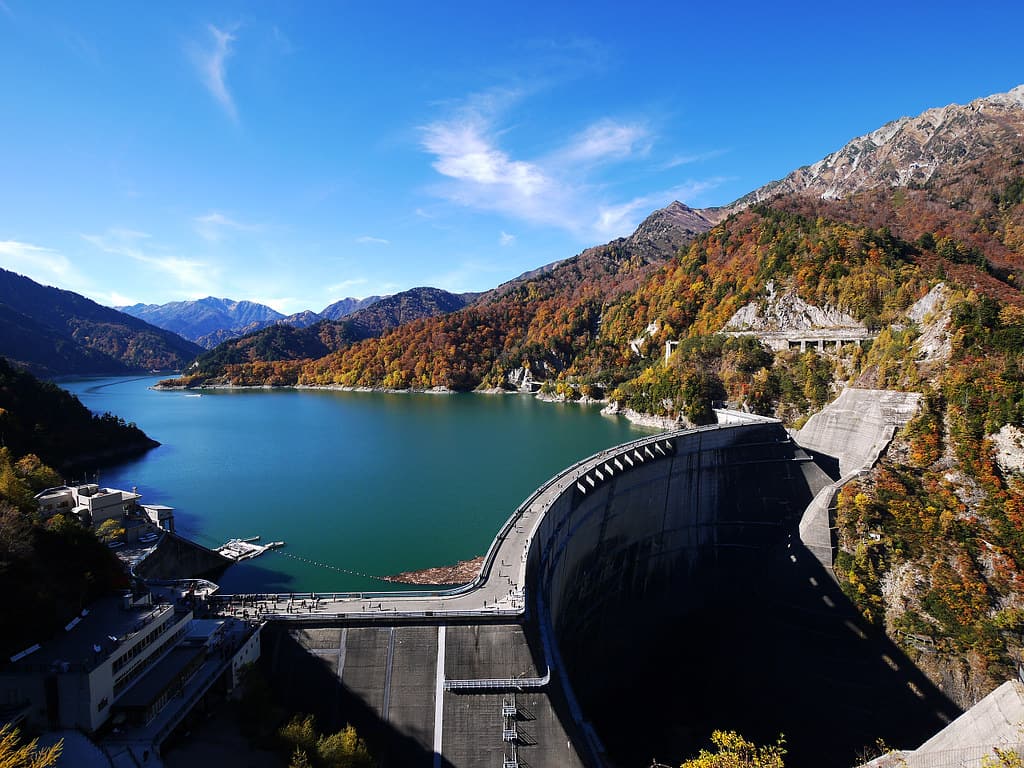 Open from mid-April to November, the Tateyama Kurobe Alpine Route is a mountain sightseeing route popular among tourists during springtime in Japan. The route stretches 90 km and snakes through the stunning natural landscapes of Mt. Tateyama located in the alps of Northern Japan.
Like Hokkaido, the Alpine Route is covered in snow during the springtime, turning it into nothing short of a magical winter wonderland. The most popular stop along the route is undoubtedly the Snow Wall (Yuki-no-Otani), which is formed after months of heavy snowfall. Towards the end of the Alpine Route, you'll be able to see Japan's largest dam, the Kurobe Dam (pictured above), which stands at 186 metres tall.
8) Go glamping at Hoshinoya Fuji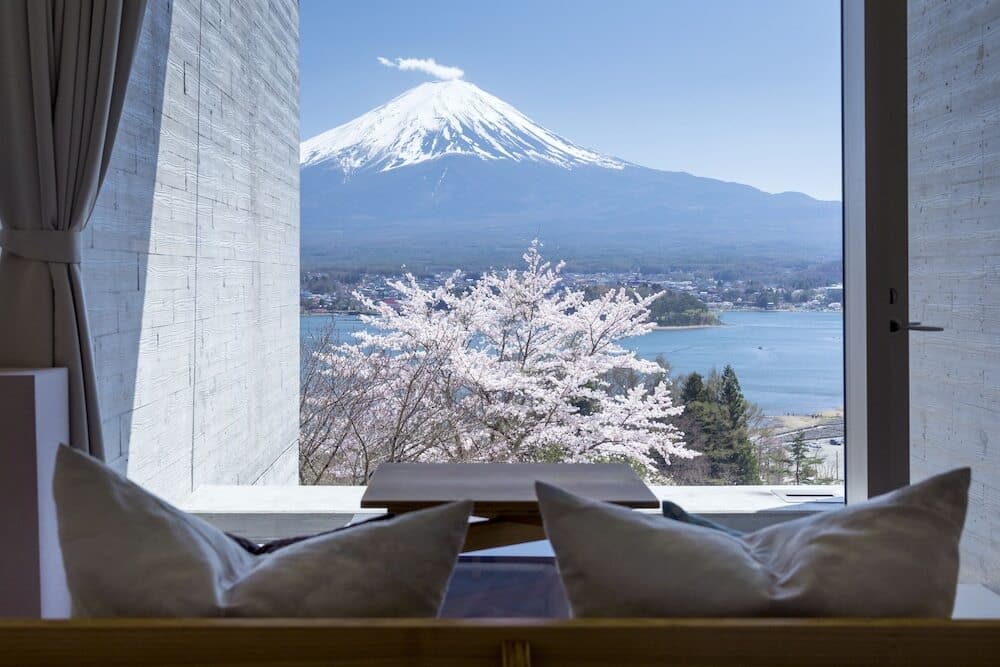 Because of Japan's wonderful temperate weather during spring makes it ideal for outdoor activities such as glamping. Glamping has risen in popularity lately as a fun, classy way to enjoy the great outdoors. To get the best glamping experience in Japan, head on over to Hoshinoya Fuji, Japan's premier glamping resort, set on a red alpine slope overlooking the majestic Lake Kawaguchi. Guests are also treated to stunning views of Mt. Fuji in their rooms.

Be one with nature during your stay at Hoshinoya Fuji. Guests are offered amazing outdoor activities such as electric bicycle tours, mountain trekking, early morning canoeing, and more!
Japan has so much more to offer than just cherry blossoms in spring. The varied landscapes and climates in Japan make it one of the most stunningly picturesque places to visit during spring, offering visitors a dizzying array of outdoor activities to partake in. The next time you're planning your Japan itinerary for spring, make sure you include some of the activities in this list!
[tabs]
[tab title="Where to Stay" icon="entypo-suitcase"]
[button style='blue' icon="entypo-suitcase" url='https://www.expedia.com.sg/Destinations-In-Japan.d89.Hotel-Destinations' fullwidth='true'] Find Hotels in Japan [/button]
[/tab]
[tab title="Let's Go!" icon="entypo-flight"]
[button icon="entypo-flight" url='https://www.expedia.com.sg/Cheap-Flights-To-Tokyo.d179900.Travel-Guide-Flights' fullwidth='true'] Flights to Japan [/button]
[/tab]
[/tabs]