By Samantha Tan, on October 9, 2020
Best day of the week to book an luxury suite on a budget
Planning your ideal five-star staycation to suit your budget doesn't have to take hours of searching. We've done all the hard work for you and curated a list of the most luxurious hotel suites along with our insider tips on the best days of the week you should make a booking to get a great deal.
Take your pick from these plush options and spend less time searching and more time deciding how to make the most of your staycation.
1. Andaz Singapore
With the buzz of the city surrounding you, take a memorable getaway with upscale experiences at Andaz Singapore.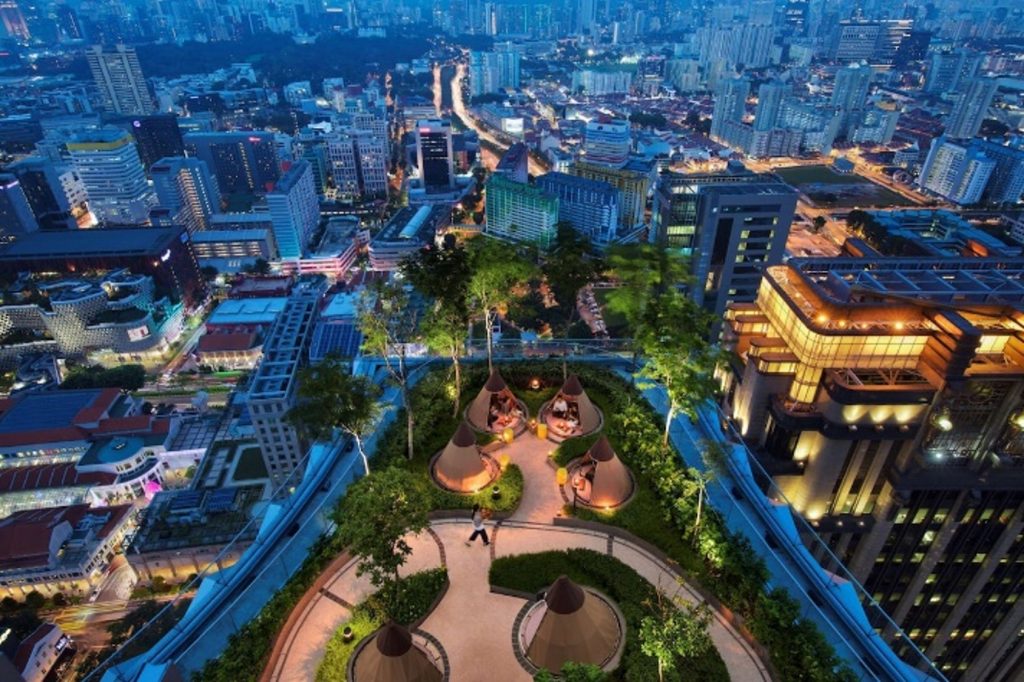 #ExpediaInsiderTips | Best time to book: Avoid booking on a Monday, Friday and Saturday.*
Designed by esteemed interior architect Andre Fu of The Upper House, rooms at Andaz come fitted with chic interiors, brightly coloured décor and floor-to-ceiling windows—perfect for letting you admire the twinkling lights of the city's nightscape. Spend an evening at one of the hotel's several restaurants, including Alley on 25 and 665°F, or take in the breathtaking 360-degree views from Andaz's rooftop bar, Mr Stork. For that added privacy, the alfresco bar has 10 teepee huts placed strategically across the rooftop for uninterrupted panoramas of the Kampong Gelam precinct.
2. Capella Singapore
Prefer a quieter sanctuary amid lush greenery? Feel any pent-up stress melt away at Capella Singapore.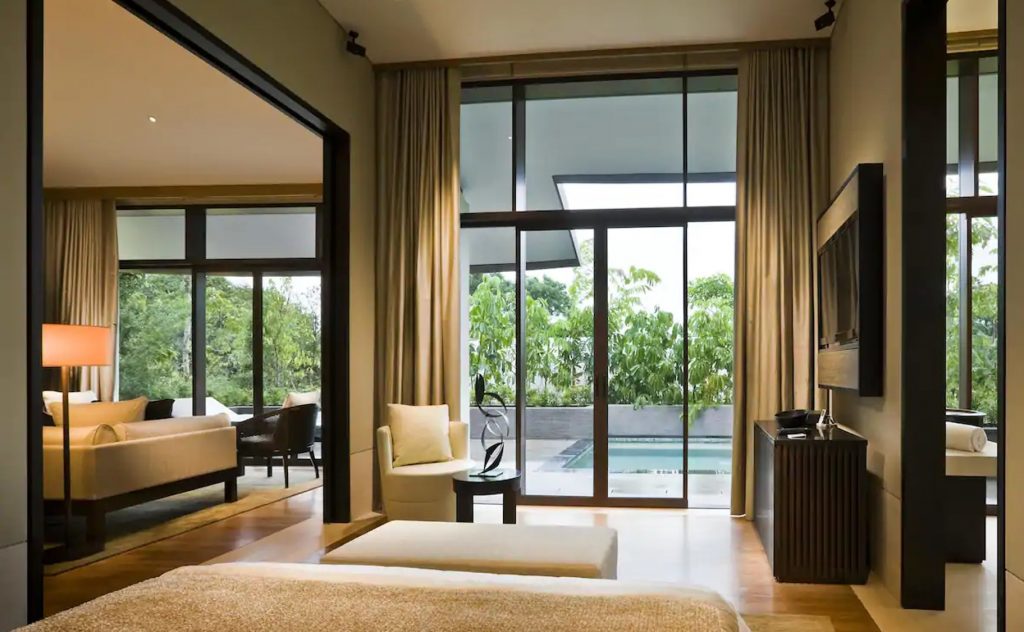 #ExpediaInsiderTips | Best time to book: Start your stay on a Wednesday and save up to 78%.*    
Indulge in an ultra-luxe staycation surrounded by the rainforests of Sentosa Island. Choose to stay in one of the Palawan villas and take advantage of your own private plunge pool and terrace, Rivolta Carmigani-lined king-sized bed with Frette Italian sheets, as well as an outdoor and indoor rain shower. If luxuriating in such premium quality comfort isn't enough, head over to Auriga, the first wellness spa in Singapore to earn a five-star status from Forbes Travel Guide. 
3. Raffles Hotel
Savour a timeless experience like no other within the bustling heart of Singapore at the iconic Raffles Singapore. 
#ExpediaInsiderTips | Best time to book: Book on a Tuesday and save up to 28%.*
Raffles has a long history and the 1887 landmark still encapsulates the charm of the British colonial era with exemplary hospitality. The grand dame of Singapore also spoils you rotten with its myriad of refreshed dining options, such as Yi by celebrity MasterChef Jereme Leung, BBR by Alain Ducasse, and La Dame de Pic by Chef Anne-Sophie Pic. Take the opportunity to learn more about the property's fascinating history by strolling down the sun-kissed hallways with the hotel's resident historian Leslie Danker and be entertained by his tales and anecdotes of an era and society now better left committed to textbooks and handwritten journals. You'll hear how the Singapore Sling became the drink of choice and about that one time when the hotel's Bar & Billiard Room had a real-life tiger as its guest.
4. W Sentosa Cove
If resorts vibes are your fancy, W Sentosa Cove is a perfect choice for you.
#ExpediaInsiderTips | Best time to book: Book between Monday and Thursday.*   
An oasis of modern luxury, you'll quickly slip into a new and more relaxed routine at this tropical getaway nestled in the lively coastal setting. With suites stylishly set up for your comfort with spacious lounges and bathtubs built for two, it's easy to feel pampered as you take in the endless views of the water and lush greenery.
5. The Capitol Kempinski Hotel
Those with an appreciation for Victorian architecture will take pleasure in a romantic stay at The Capitol Kempinski Hotel.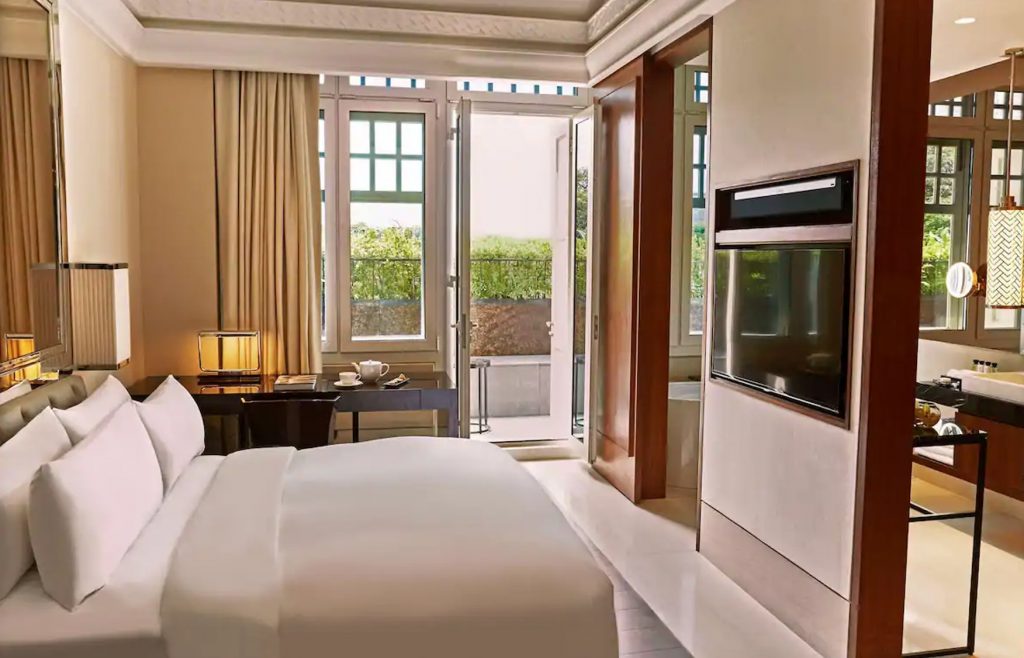 #ExpediaInsiderTips | Best time to book: Book between Sunday and Tuesday to save up to 69%.*
The masterfully restored former Capitol Building and Stamford House is steeped in rich heritage and radiates modern luxury. Be greeted by Italian marble flooring, grand windows, limestone columns, high ceilings and hand-cut crystal chandeliers, alongside warm hospitality at every turn. Each room exudes timeless elegance dressed in the finest furnishings for an unparalleled luxurious staycation, and you'll also love having your own private outdoor terrace and a stunning view of Singapore's city streets.
For more staycation inspiration and deals, keep a look out for the next edition of Expedia's Weekly Round-Up. And as an added tip, don't forget you receive double Expedia Rewards points and gain access to mobile-exclusive deals using the Expedia app.
*Tips provided are based on Expedia.com.sg average daily rate for the period of September to December 2019.  
With COVID-19, it's important to stay safe and practice social distancing. We hope you find this content entertaining, inspiring, or useful for a future trip. Always research official websites for up-to-date information on closures and new health and safety policies as businesses and destinations reopen.