By June Yong, on April 28, 2017
Fun Family Holidays Near Singapore Under $1,800 for 4
What better way to unwind and spend quality time with your family and loved ones than zipping out of the country and landing in a neighbouring city that offers tranquility, history, and novel sights and experiences? Here are 5 family holiday spots near Singapore that are guaranteed to make lasting memories, all friendly on the pocket too.
All the rates listed include airfare and 3D2N accommodation for 2 adults plus 2 children.
Family Holidays near Singapore

1) Soak up the sun in Bali, from $1,433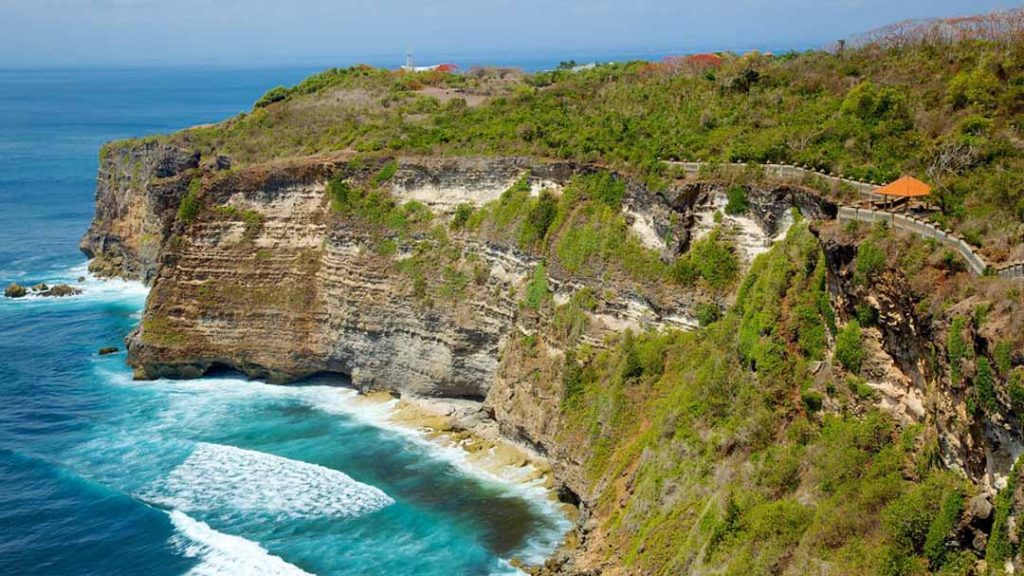 For most Singaporeans, Bali needs little introduction. Famous for its beautiful beaches, the Indonesian island also offers many fun kid-friendly activities making it a classic choice for family holidays near Singapore. You can take the kids for an outdoor adventure at the Bali Treetop Adventure Park, or have a splash at the Waterbom Water Park in Kuta. Some 16 flights to Bali depart from Changi Airport daily, and the journey takes 2 hr 45 min.
Where to Stay: Bali offers a host of beautiful sprawling resorts, and Grand Nikko Bali is one shining example. The 5-star resort features a secluded beach, 4 interconnected swimming pools, a children's club, and a 30-meter water slide that kids (and adults) would love to go on.
Asa Bali Luxury Villas & Spa is another family-friendly option to add to your list. The resort features spacious villas with private pools, and is located close to Seminyak's attractions and parks.
 
2) Hide away in Boracay, from $1,760
Boracay is a small island known for its pristine beaches and also boasts some of Southeast Asia's best water sports. No wonder it attracts a million visitors a year. You can fly to Kalibo in 3 hrs 45 min, and thereafter it's a 1.5 hr bus ride to Boracay.
It's a great choice for a beach family getaway. Older kids will enjoy kite surfing at Bulabog Beach, or you can bundle everyone into a banana boat and get ready for a splashing ride. Try to catch a family photo with Willy's Rock in the background, and it'll be a good reminder of the trip for years to come.
Where to Stay: One of the best Boracay hotels to check out is Fairways and Bluewater Newcoast Boracay. It features outdoor pools, childcare facilities, and a private beach. You can also consider Boracay Uptown, which boasts a hip cool vibe and is situated close to White Beach and Royal Park Hotel Gold Range.
3) History Expeditions in Hanoi, from $1,455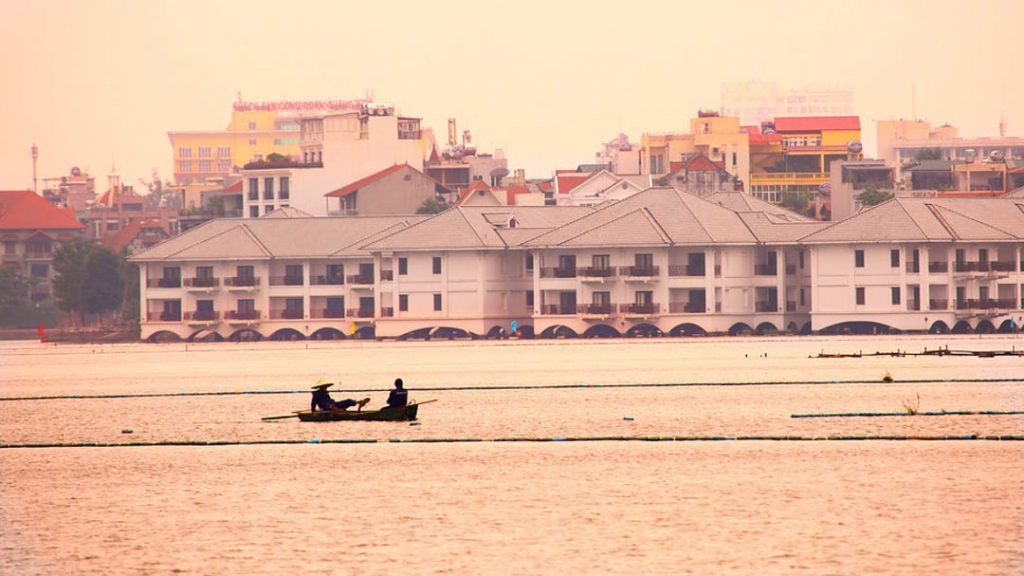 Hanoi, the capital of Vietnam, offers an eclectic mix of culture and history. Family holidays in Hanoi are good for a city break and lots of historical attractions to explore. Shop at the Old Quarter, the bustling cultural heart of Hanoi and also a good place to buy souvenirs, and feast on Vietnamese and French cuisine. Catch a water puppet show at Thang Long Water Puppet Theatre, and sample Vietnamese coffee along Hàng Hành Street. The entire family can also cruise the turquoise waters of Ha Long Bay to explore the thousands of limestone islets. You can expect a flight to Hanoi from Singapore to take 3 hr 20 min.
Where to Stay: Hotel choices are plentiful. InterContinental Hanoi Westlake islocated on the largest lake in the city and is adjacent to the famous Golden Lotus Pagoda. It offers luxury and comfort to families seeking a tranquil vacation.
Another option is Hotel Nikko Hanoi. Located in Hoan Kiem, this 4.5 star hotel is close to attractions such asThong Nhat Park, Temple of Literature, Hoan Kiem Lake and Thang Long Water Puppet Theatre.
4) Family City Adventures in Taipei, from $1,700
For family holidays near Singapore in an upbeat city with lots of food, Taipei is your choice. It's slightly further than the options above but flights are still under 5hours. The modern metropolis of Taipei is almost synonymous with family fun, modern malls, ancient temples, and bustling night markets. You can take your children to enjoy the sights atop Taipei 101, hop on a city tour, do a tea culture day tour, or visit the Taipei Zoo. Flights to Taipei from Singapore will take around 4 hr 40 min.
Because there is so much to see and do in Taipei, many opt for a hotel within the city, such as Park City Hotel Luzhou Taipei. It is conveniently situated on top of an MRT station, close to Confucius Temple and Ningxia Night Market.
Where to Stay: There are also great family-friendly hotels in the suburbs as well and Boutix Resort Hotel Yehliu is one such option. It is near Yehliu Ocean World, and offers kid-friendly facilities such as a kiddy pool, playground, and children's club.
5) Chill-out with the Fam Bam in Phuket, from $880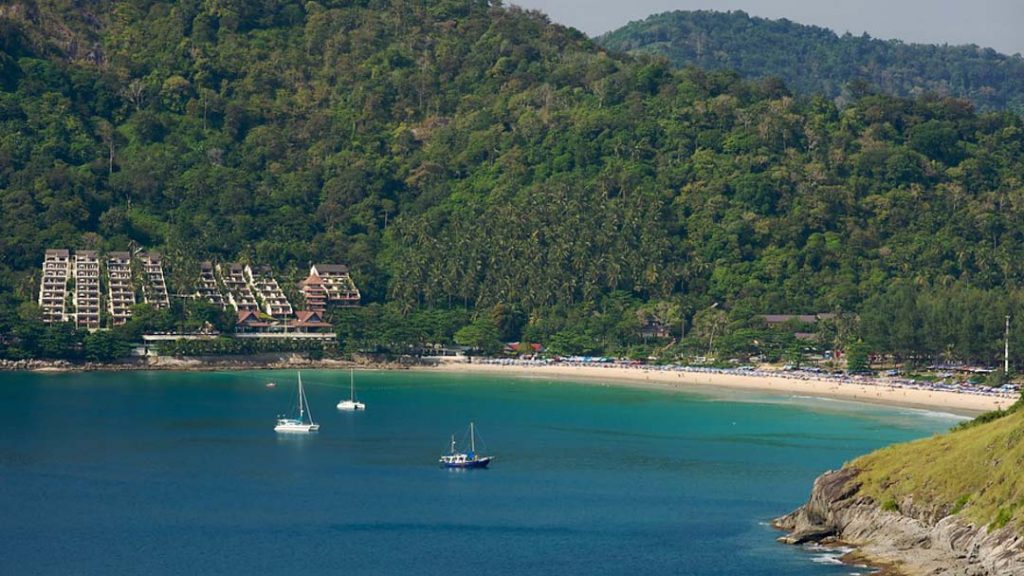 Phuket is an island of indulgence in every sense of the word. You can bring your kids on an island-hopping adventure and explore Phang Nga Bay and James Bond Island or discover Ao Phang Nga National Park by kayak. And don't forget the quintessential Thai massage while you're at it. Flying to Phuket from Singapore will take 1 hr 50 min.
Where to Stay: There are plenty of family resorts in Phuket to choose from. Marriott's Mai Khao Beach – Phuket is a beautiful aparthotel located on Mai Khao beach, near Turtle Village and Splash Jungle Water Park. Its apartments come equipped with a kitchenette, fridge, and microwave, making family meals healthier and easier for younger kids.
Novotel Phuket Vintage Park Resort is a family-friendly resort located in the entertainment district, within a 15-minute walk of Patong Beach and Bangla Night Street.
With these fun-filled family holiday options near Singapore, the question isn't if, but when. May your next family trip be filled with lots of fun and re-connecting with those dearest to your heart.