By Morgan Awyong, on September 4, 2019
Living it up at Waldorf Astoria Bangkok
You should know – I'm more of a small boutique accommodation than a conglomerate brand hotel kinda guy. But when it came to the Waldorf Astoria Bangkok, I gave habits a rest.
Andre Fu, chief architect from Hong Kong-based design studio Afso, is a very persuasive man. I didn't know it at that time, but there was an inexplicable quality about Fullerton Bay Hotel that lingered long after I've left. I felt it again, when I walked through the lobbies of Andaz, and that was when I realised I absolutely needed an extended experience in his realms.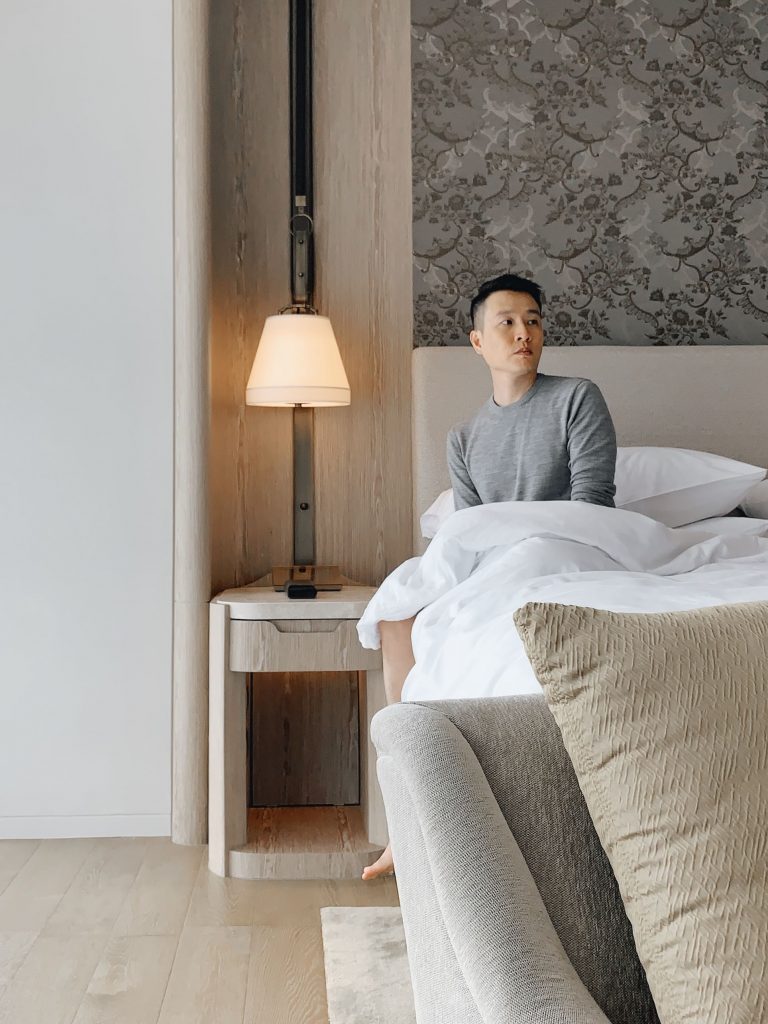 So as a pre-birthday treat, after my visit to Chiang Mai, I booked myself two nights in Bangkok at Waldorf Astoria. Nearer to the date, a concierge emailed me with the reservation options, and so I put myself down for all the quintessential services.
The Room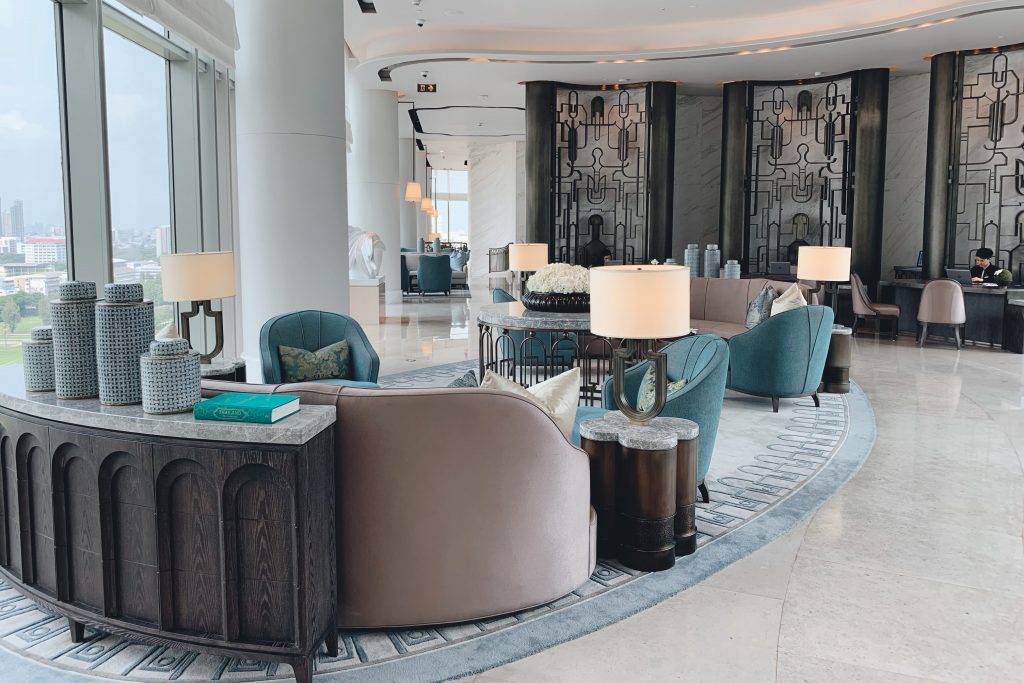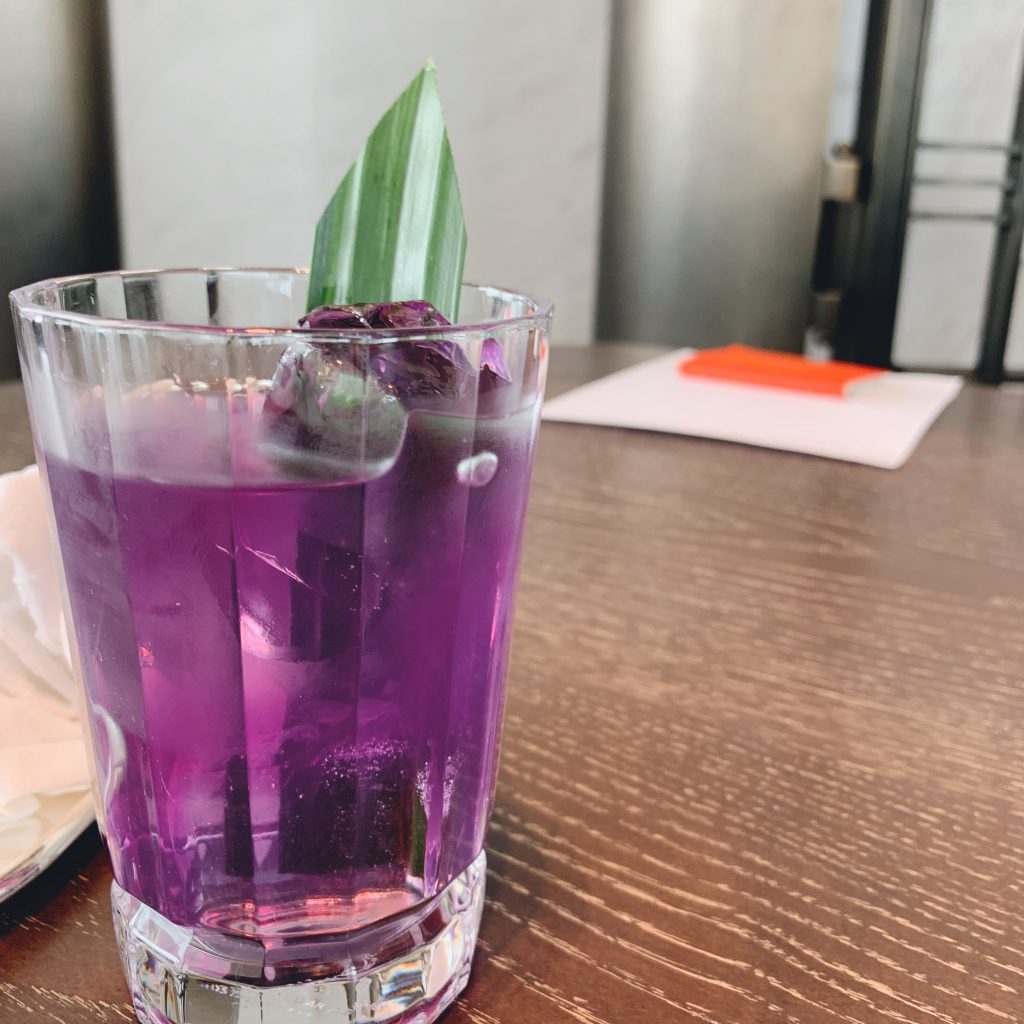 Things were starting well. After being escorted by a strikingly tall female concierge to the Upper Lobby reception area, the front desk staff informed me I was upgraded to their King Deluxe Park View room. I wanted to give them a hug.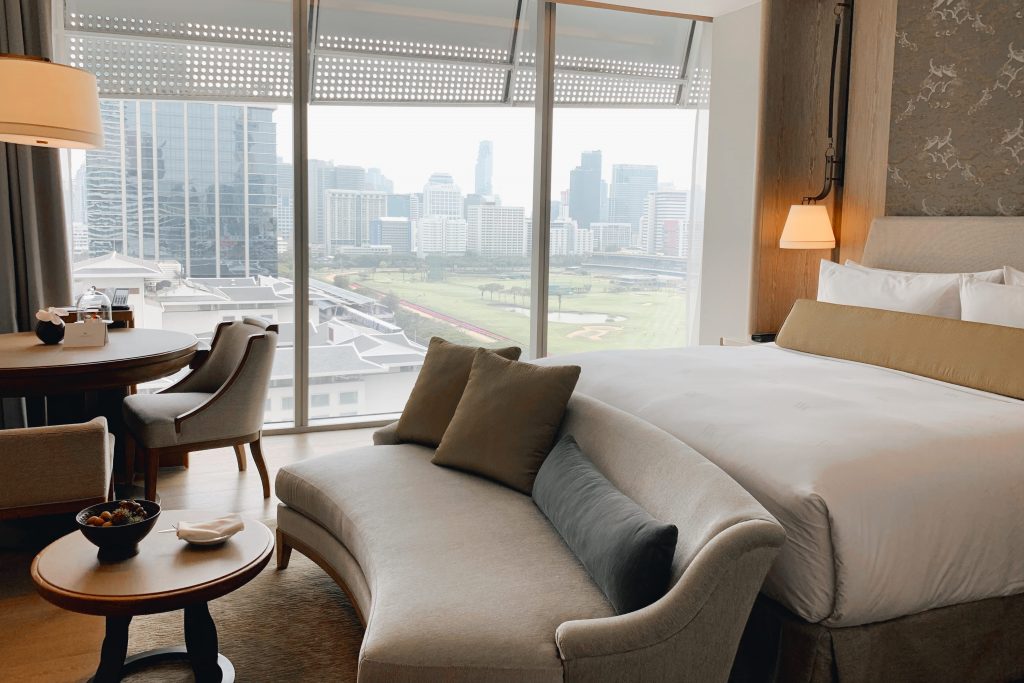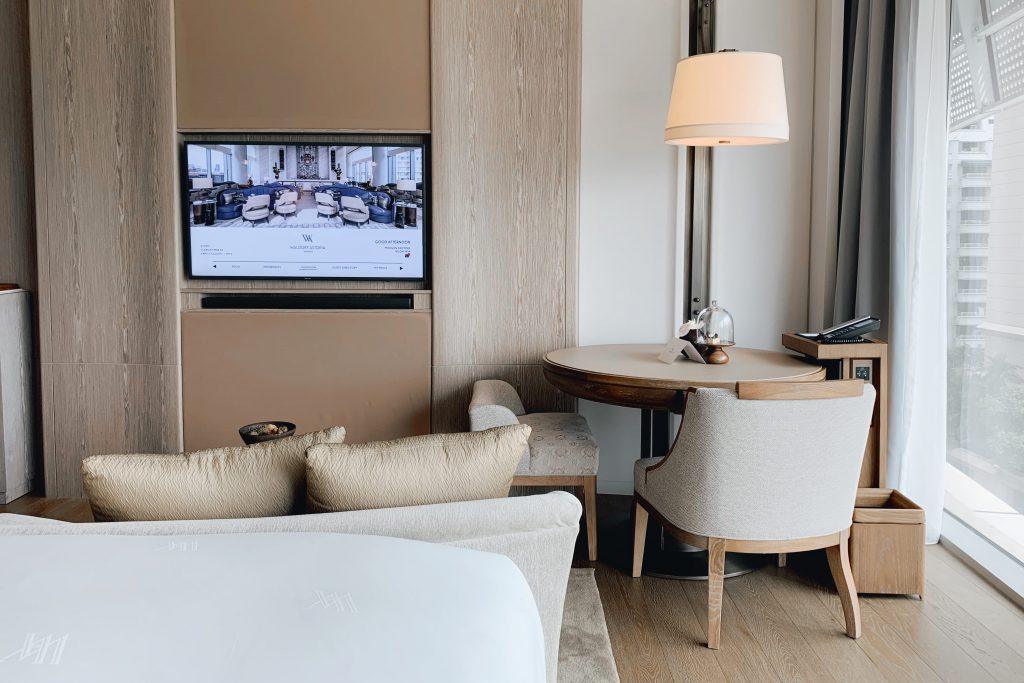 The room bears all the hallmarks of Fu's touch – sensuous lines and an elegant yet understated colour palette. As the automatic curtains pull back upon your entry, soft sunlight caresses all the gentle swoops in the room, from wooden wall panels to the plush settee.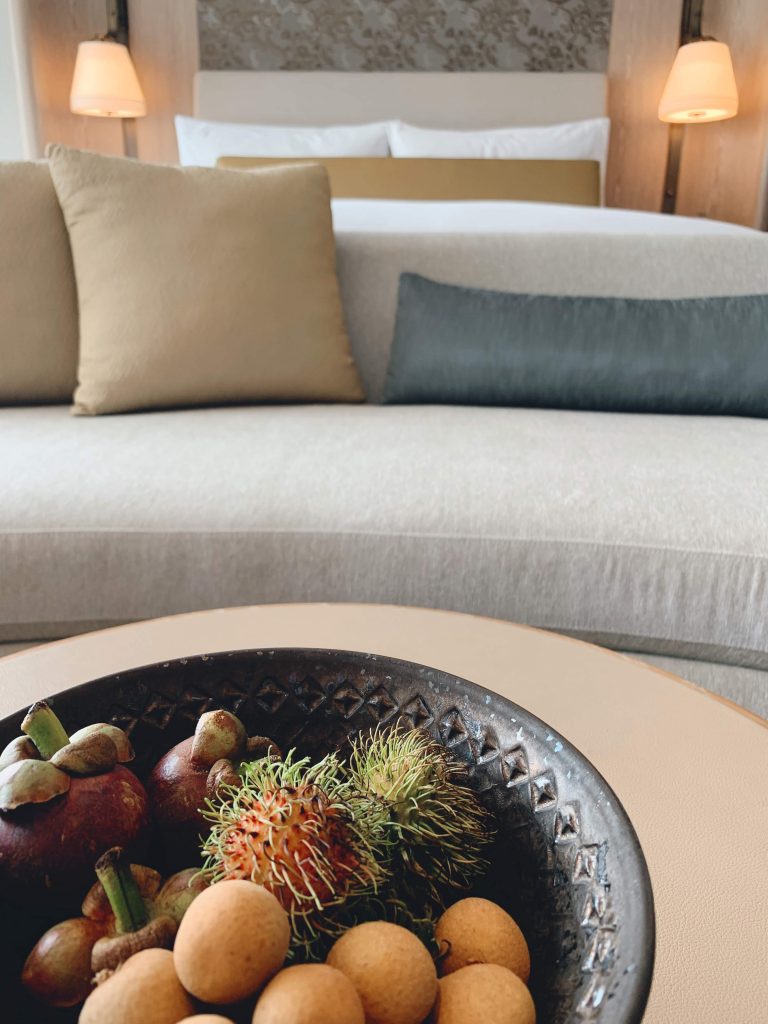 Around the corner, I was drawn by the golden light and darker woods and strolled past one full wall of wardrobe to the bathroom. "This place is huge," I thought, fully realising the 50 square metres.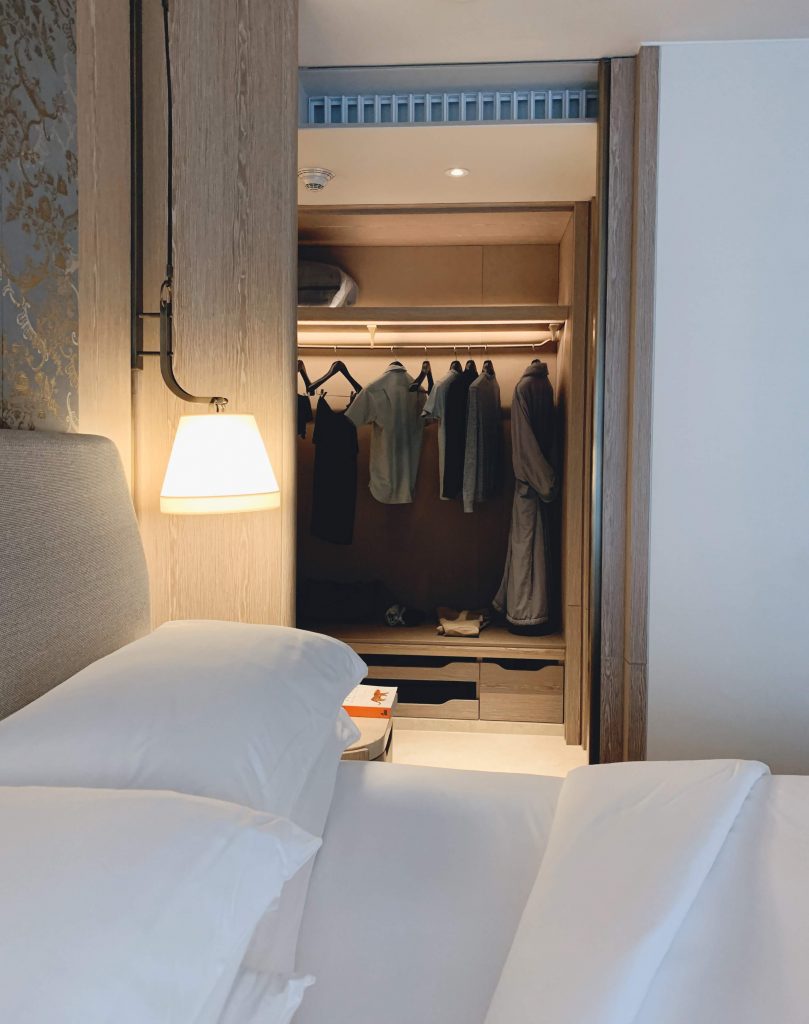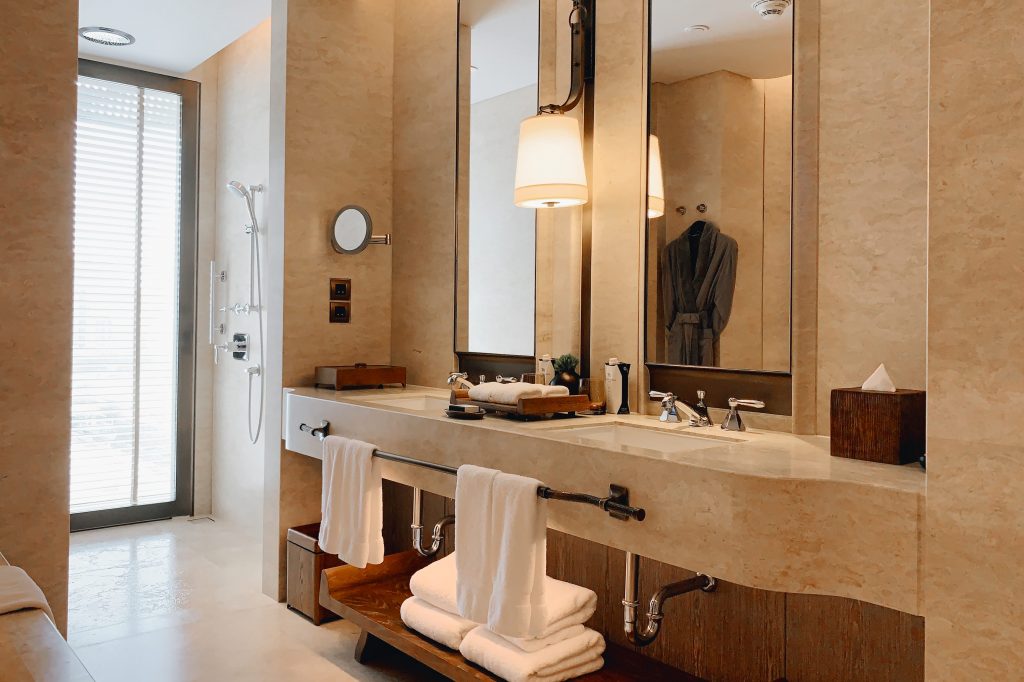 The luxurious cold marble was warmed up with a choice of darker wood in the furnishings, and the quiet luxury came through in the form of space, options, light, and functionality. The Salvatore Ferragamo bath amenities (individual to shower and bath even) helped.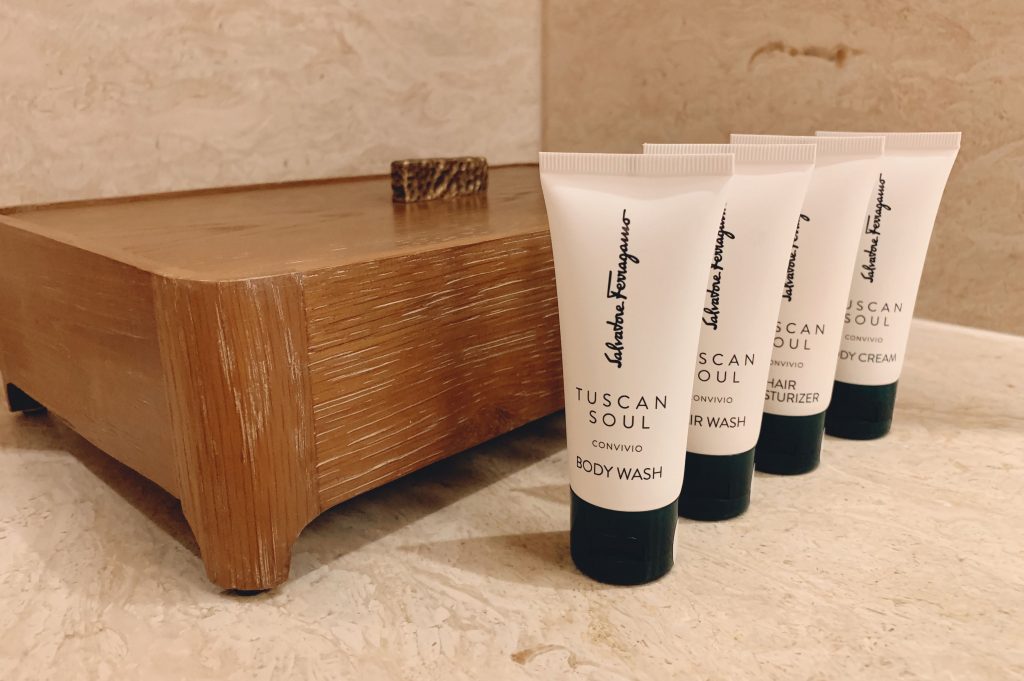 It goes without saying that taking a bubble bath quickly became one of the items on my list.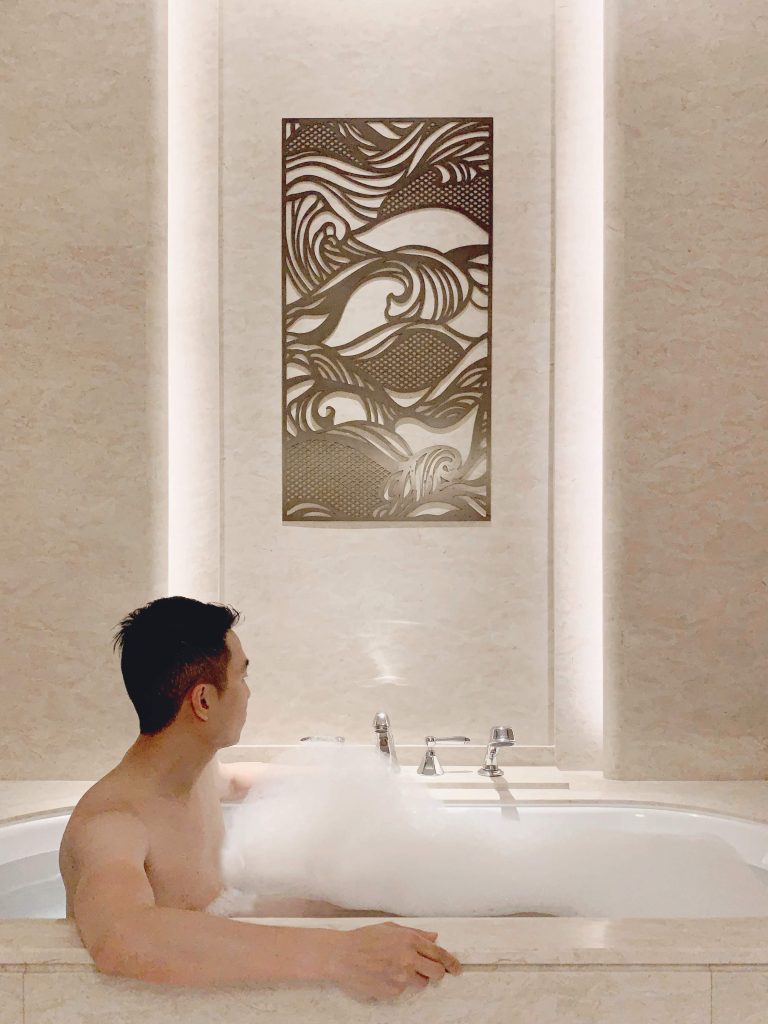 With touch controls at the bedside, one could easily control the room settings while lounging in the bed – something I came to do quite often after realising how comfortable it was. Imagine sitting on a cloud and reading a good book, all the while snacking on daily treats and fruits like berry tarts and mangosteens. This is lounging on another level altogether.
The Pool

As difficult as it was to leave the room, the pool became my fixation.
The 25-metre pool is temperature-controlled and has a dramatic structural canopy shading it. Two minimalist shower stands offer one a rinse, and multiple daybeds lined up by the pool, with a few even strategically placed within (hello, Instagram spot!).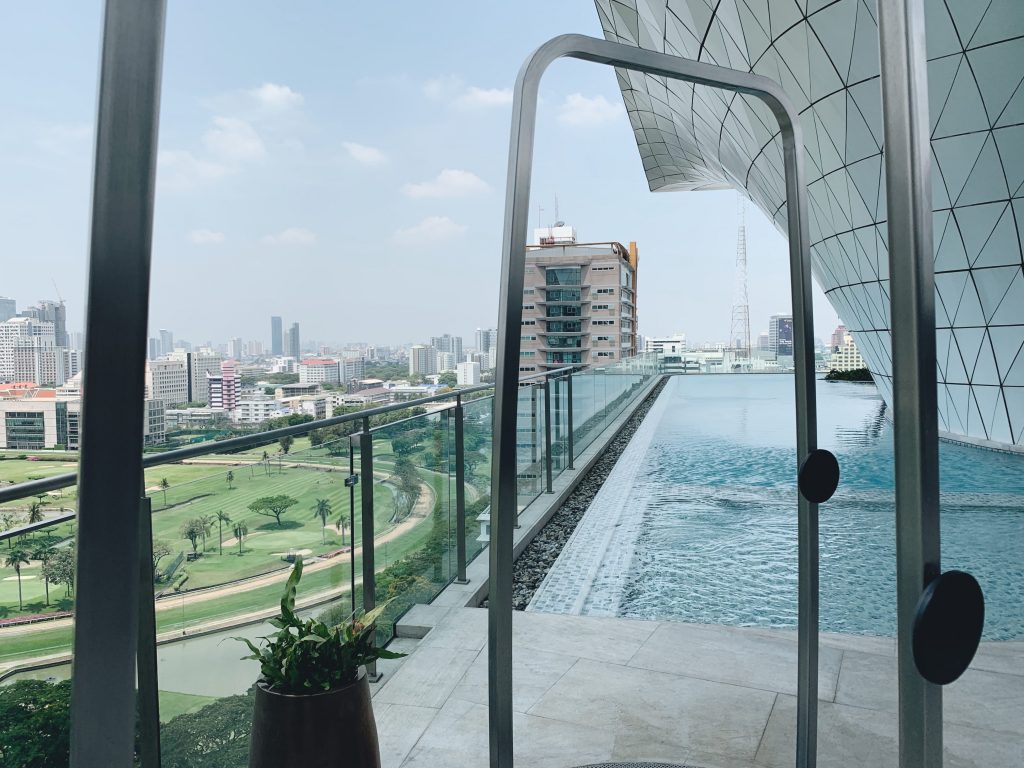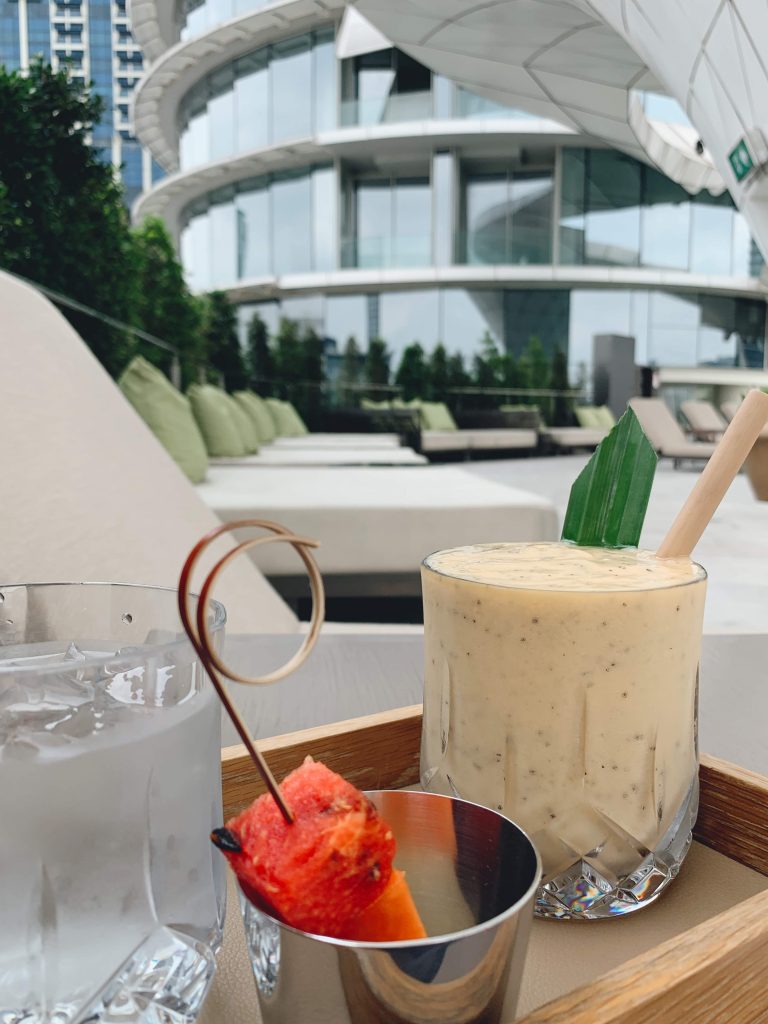 At times, I would bring my book up to read while downing a smoothie in the balmy weather. Others, I would be in the water, enjoying the generous view or having a hydro-massage. I highly recommend floating on your back and paddling the length – it really makes the canopy feel like a spaceship floating above you.
The Breakfast

Guests can enjoy their Waldorf Astoria Bangkok breakfast at The Brasserie – their all-day restaurant.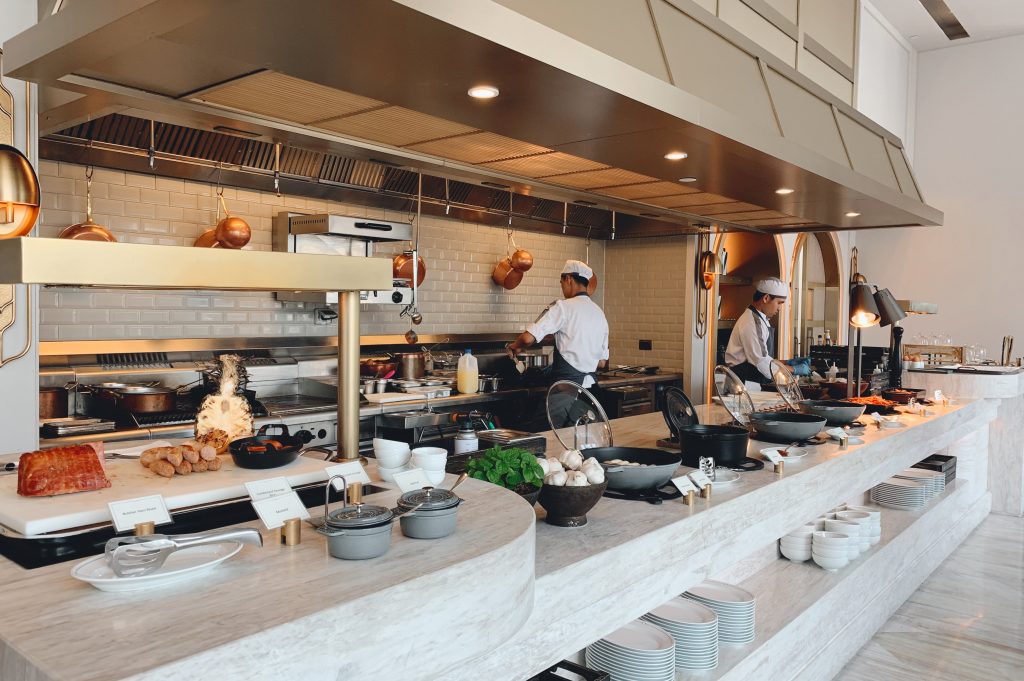 Essentially an extensive U-shaped dining corridor, the sides are lined with a breakfast fit for royalty. From fine charcuterie to an assortment of organic dairy products, the selection is elevated at every turn with thoughtful options.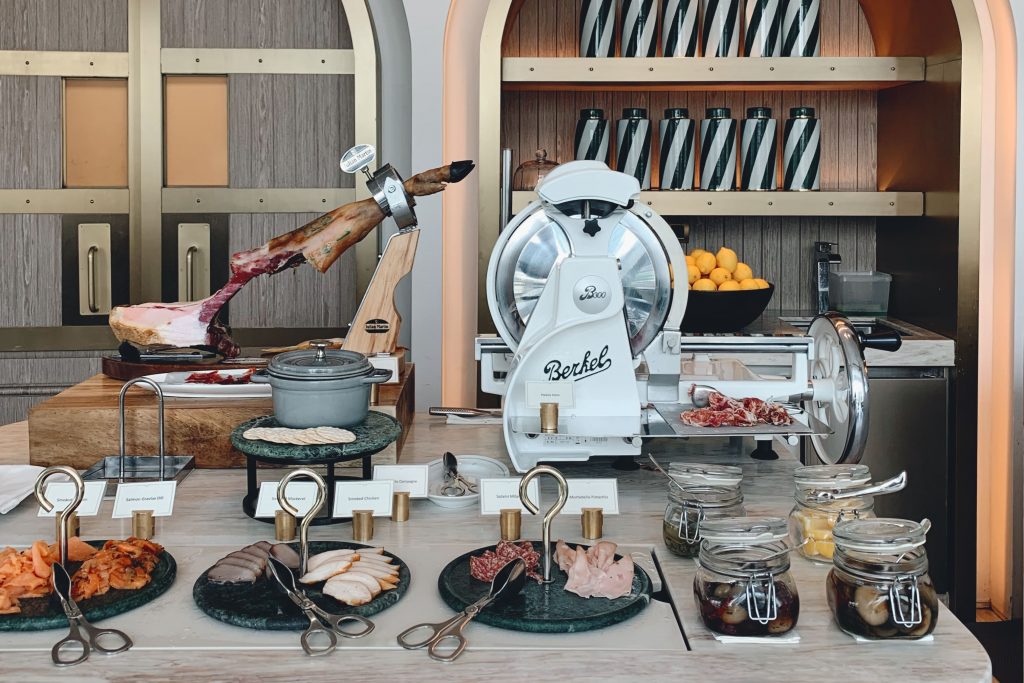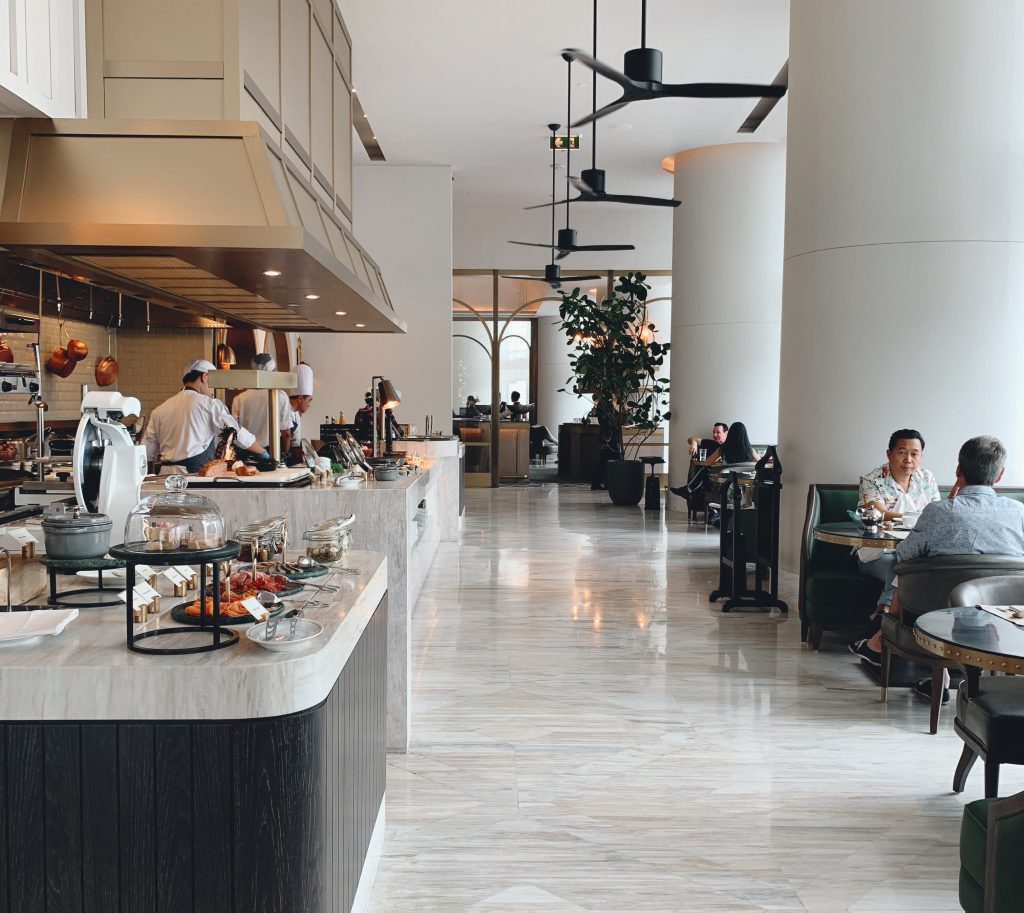 One could also place an order at the live stations or at your table, and yes, that includes poached eggs with truffle-flavoured sauce and caviar. I, of course, washed that down with a juice blend called Detox because I needed to flush the peasant out of me after this.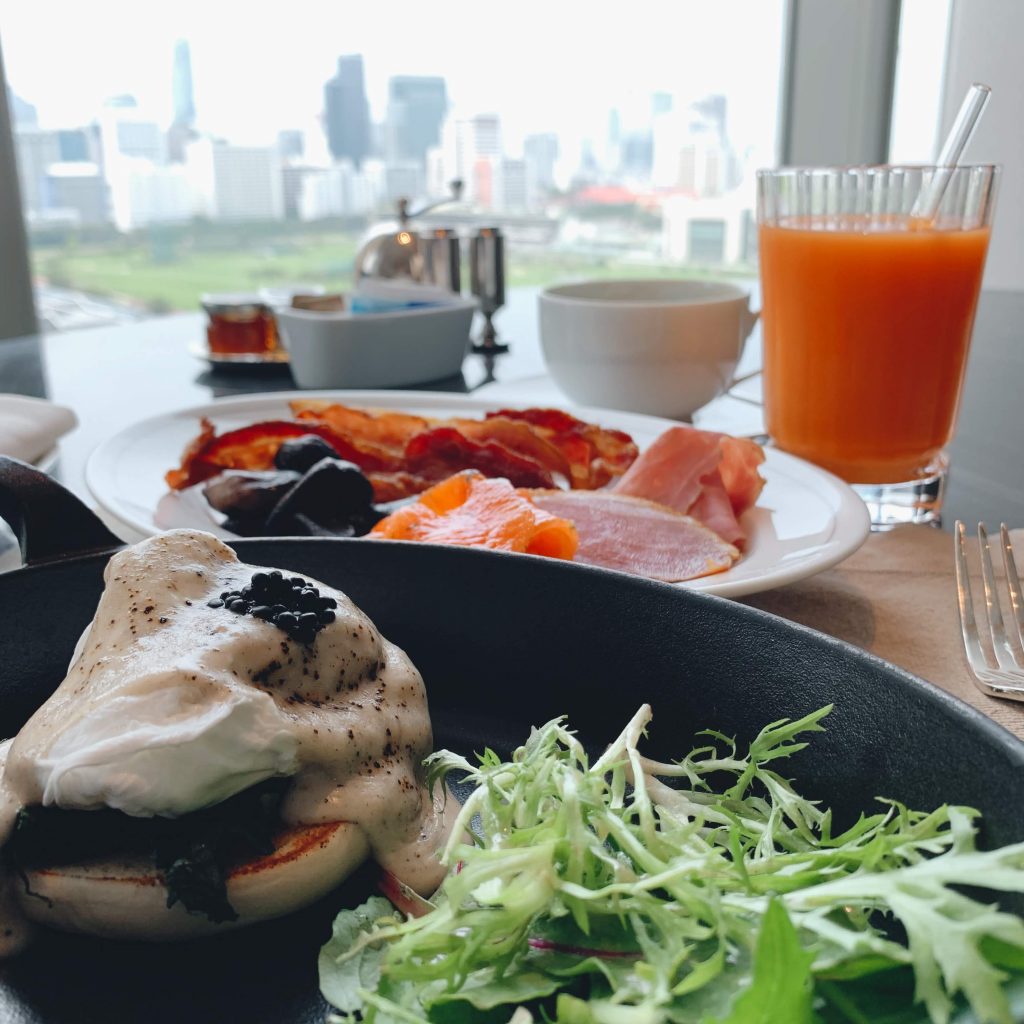 The Restaurants

Waldorf Astoria Bangkok's dining is represented by four restaurants in the hotel. For those seeking their grill, Bull & Bear is a perfect choice. The Brasserie caters to a wider set, with plenty of international menu options.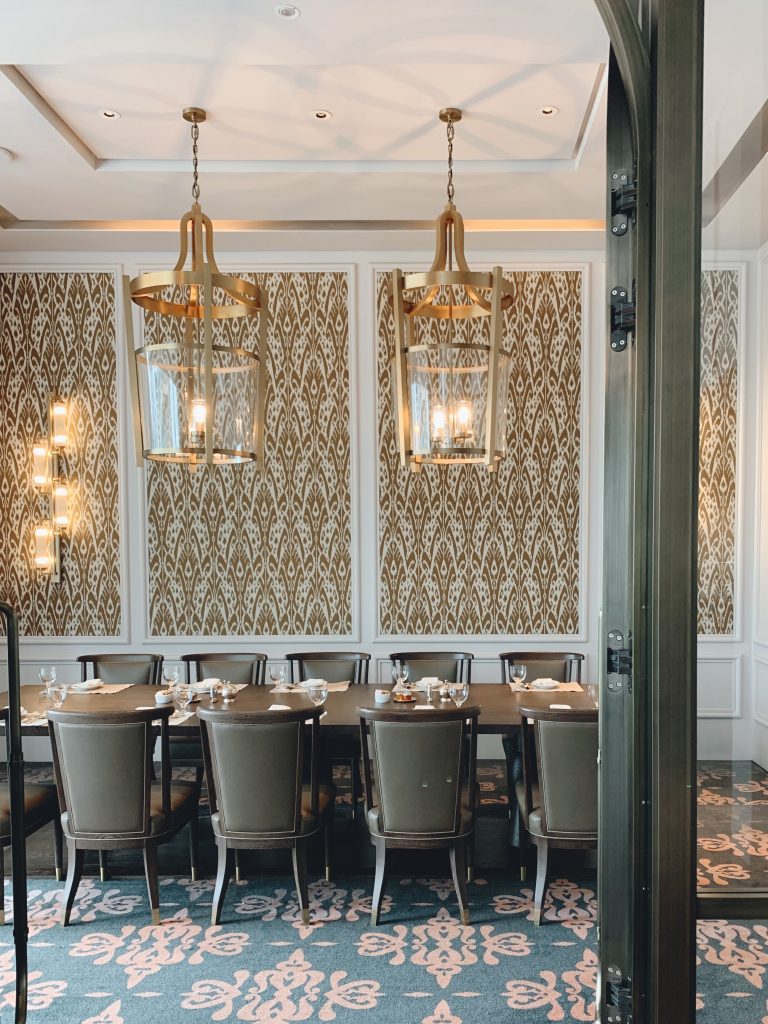 I, however, was fixated on the work of Chef Fae (or Rungthiwa Chummongkhon) at Front Room. The Chiang Rai-born talent has spent the last 12 years in Denmark with some of the finest restaurants (including a stint at Noma) and brought Nordic sensibilities to her kitchen.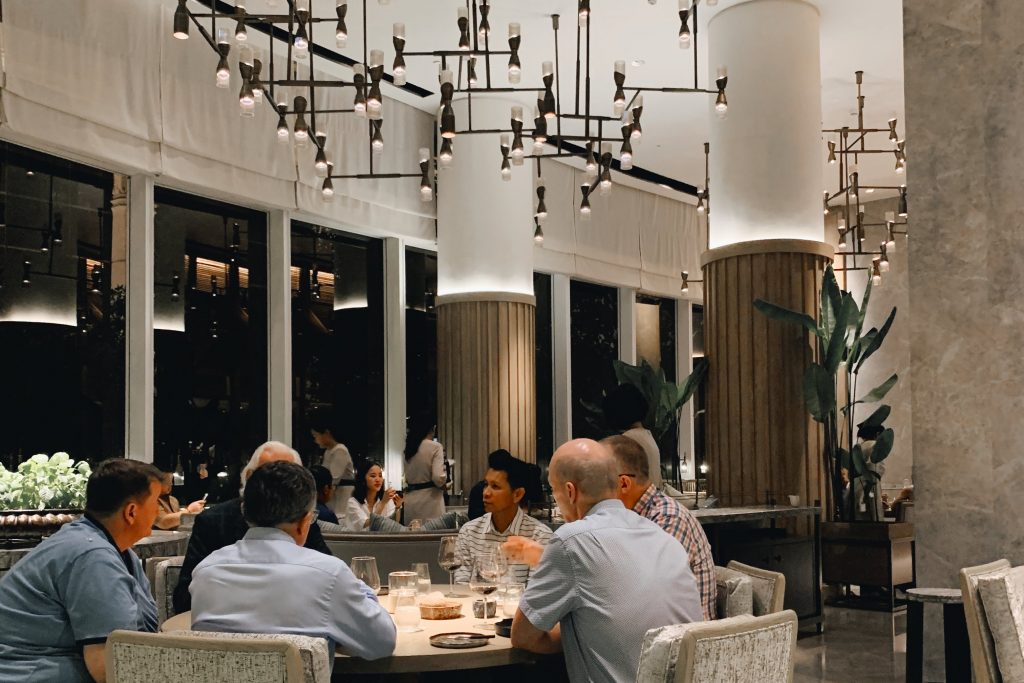 Opting for the seven-course meal, the food didn't disappoint. I don't know her personally, but I would gather Chef Fae has a playful nature about her. From entrees that masqueraded and hid among careful presentations to the ritualistic plating theatrics, the whole experience was an adventure for the senses, but – most of all – your tastebuds.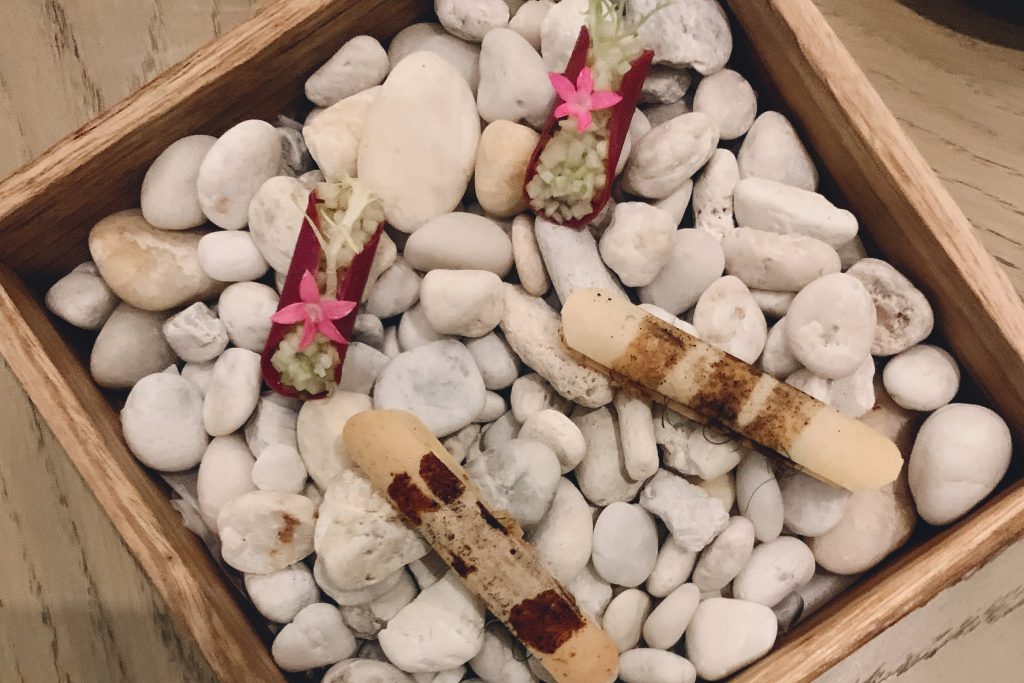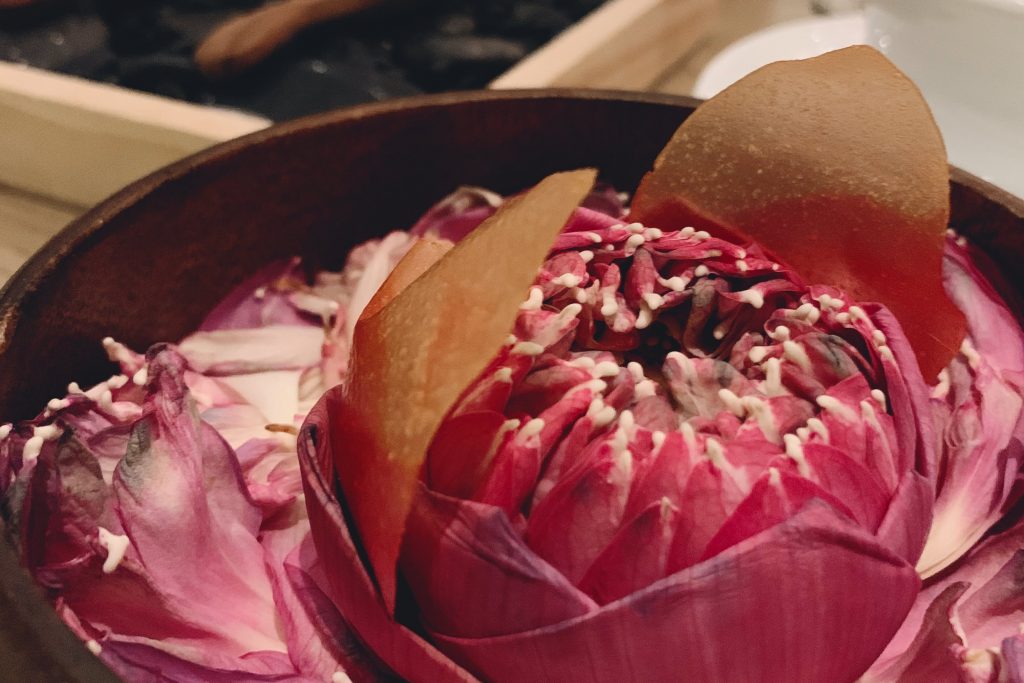 I particularly enjoyed the mussel dish even though I'm not a fan of the shellfish, and dessert fans will go nuts when the sweet platter comes out at the end. Bring a friend along because this journey is worth chatting over while you wait for the next surprise.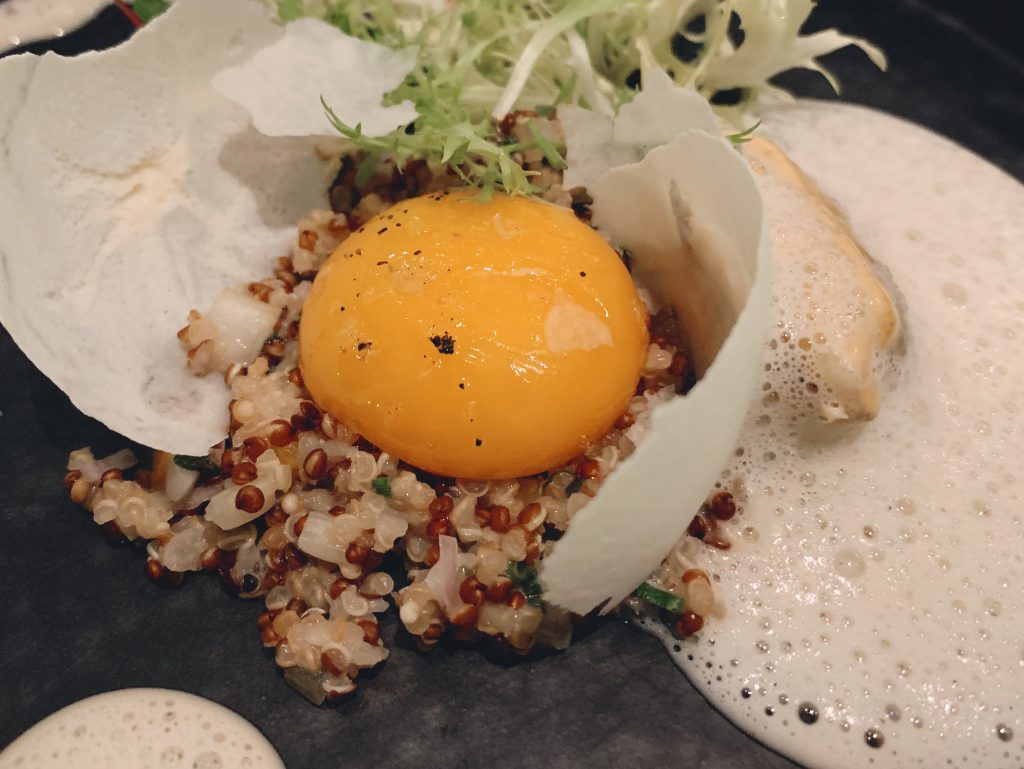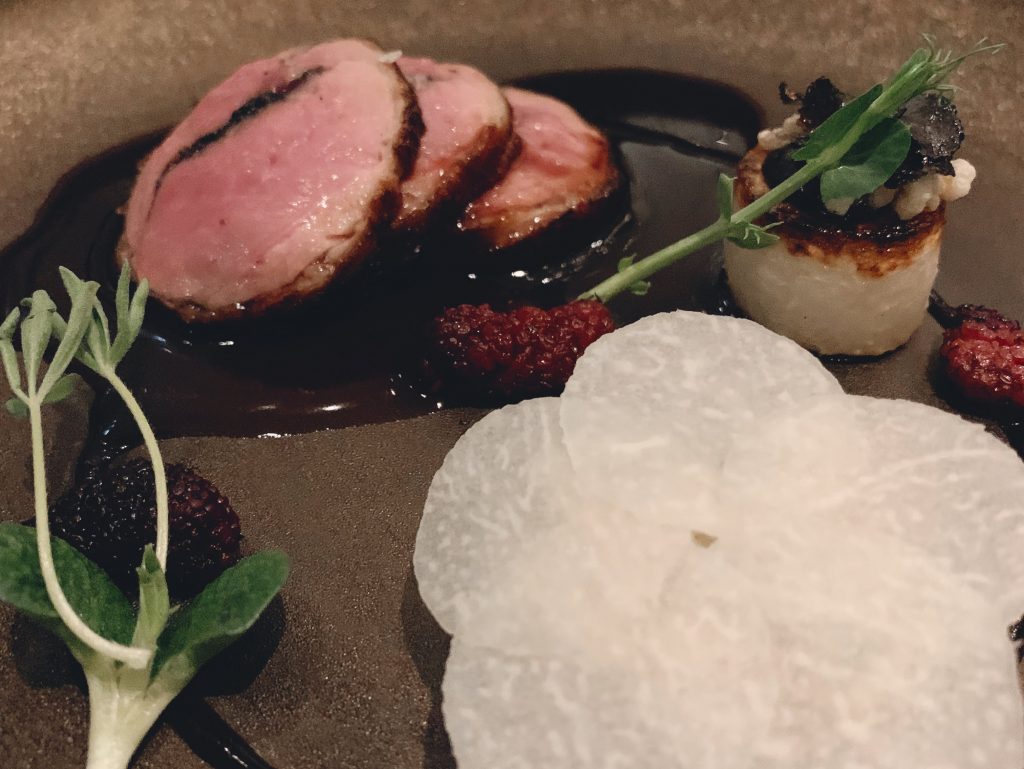 Peacock Alley is the last Waldorf Astoria Bangkok restaurant. With open views to the nearby Royal Bangkok Sports Club, and a design nod to the original namesake in New York, this spot is perfect for casual meetings and afternoon tea.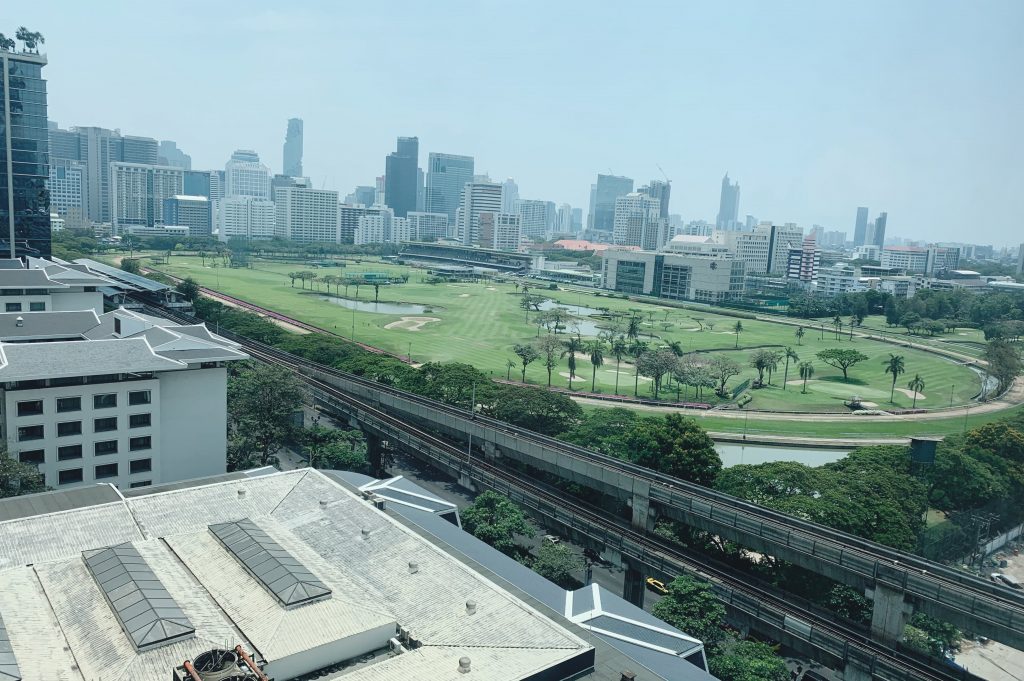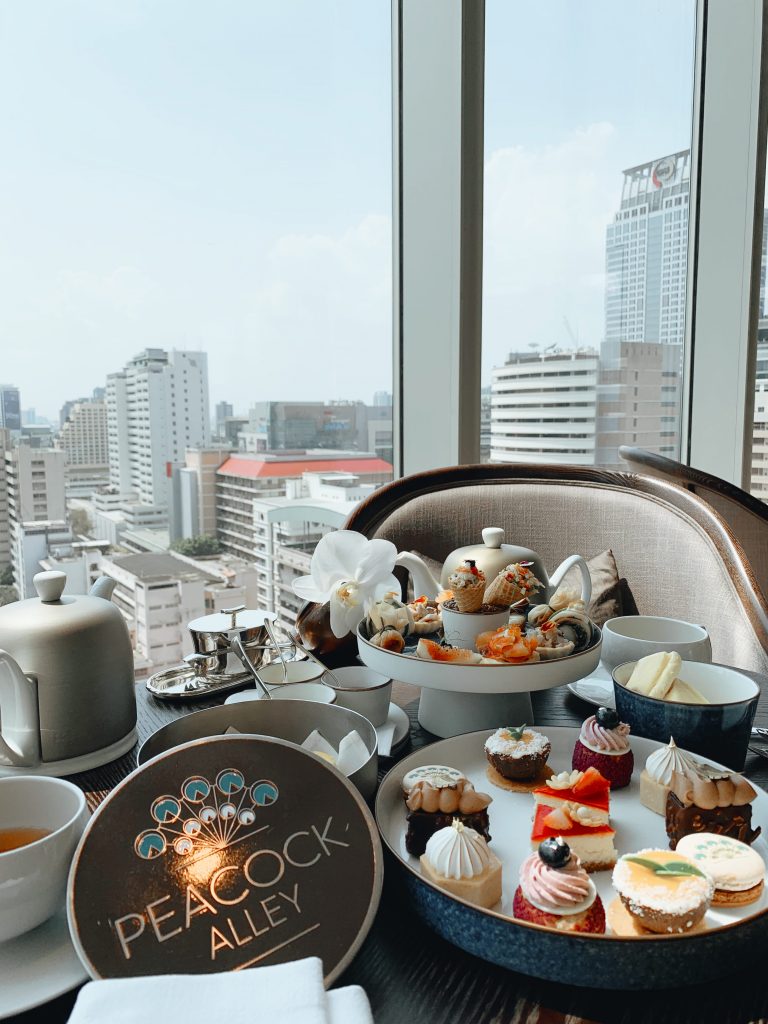 Bring in the Lobster salad in savoury cone, Fresh fig, creamy brie, and balsamic pearl sandwiches and pastries like Blueberry Choux and Dark Chocolate crunch fudge; this teatime set is exquisitely presented and I am positive the staff here are trained experts in flat lays.
The Champagne Bar

If you were to head up to level 56, you would find yourself in another world, because from level 55 to 57, they were designed by New York firm AvroKO. What you wouldn't find, is the Waldorf Astoria Bangkok Champagne Bar.
That's because when you head up the golden flight of stairs, you'll be faced with a dead-end of a wall with an ornate heraldic emblem on it.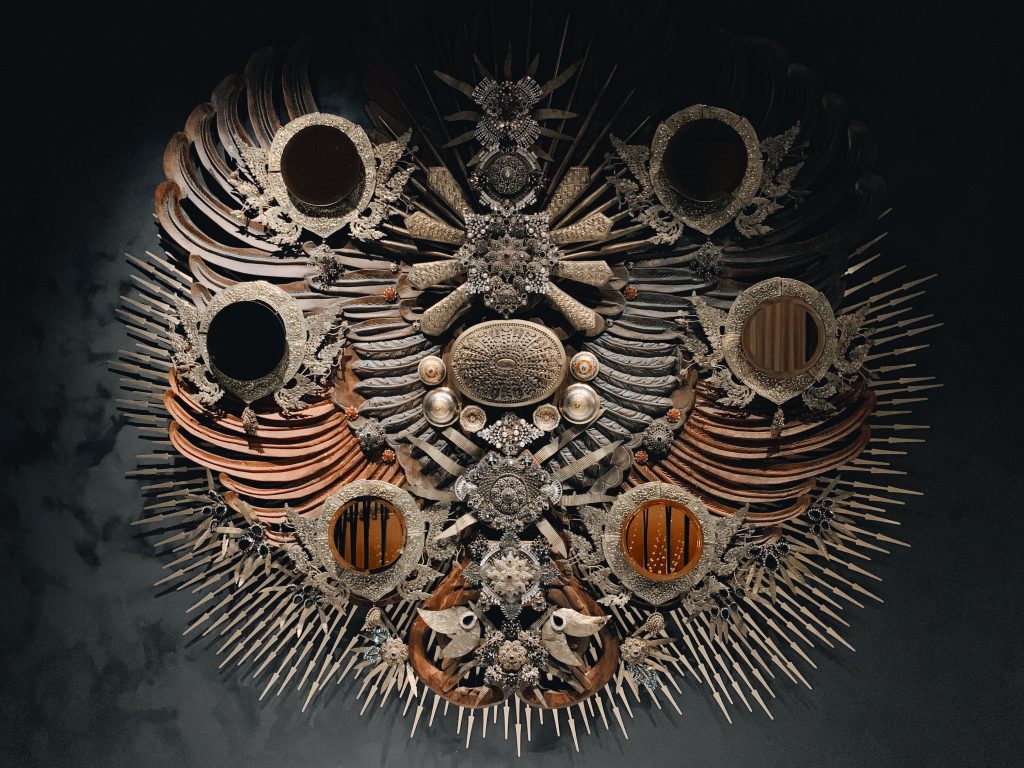 Here's the thing: you're looking at a speakeasy.
Don't be afraid to push on that nice big golden shield in the middle and you'll soon find yourself in a gilded wonderland. From golden fungi on twisted wood to starburst ceiling displays, the lux here goes eccentric old-school with an aristocratic air.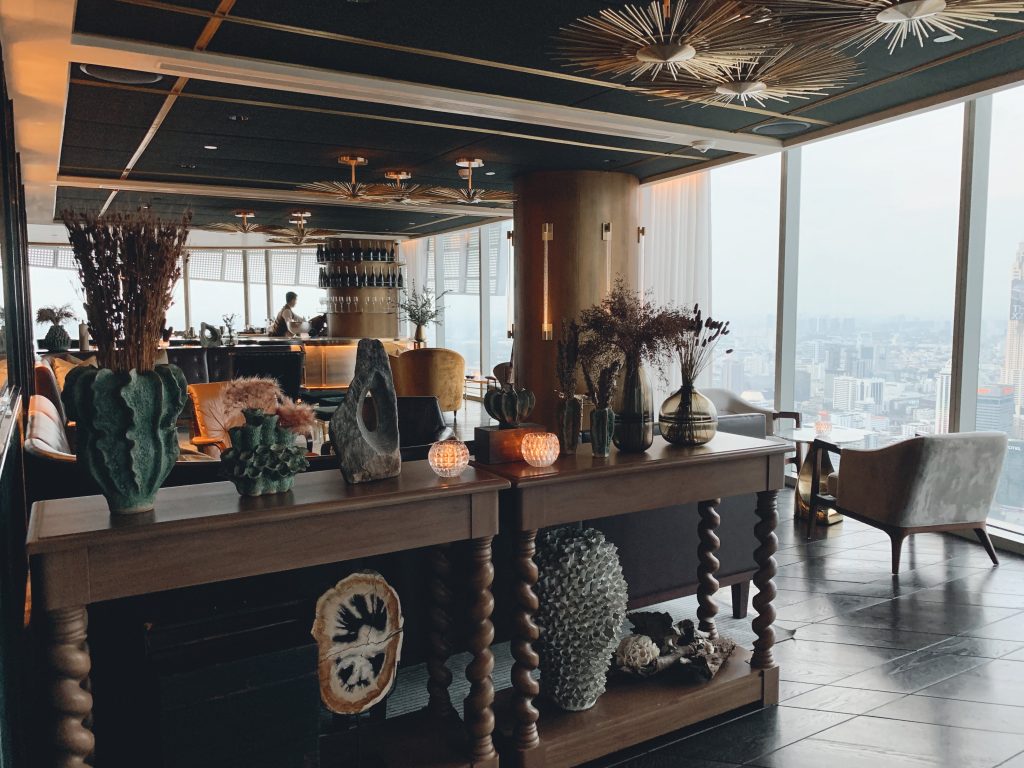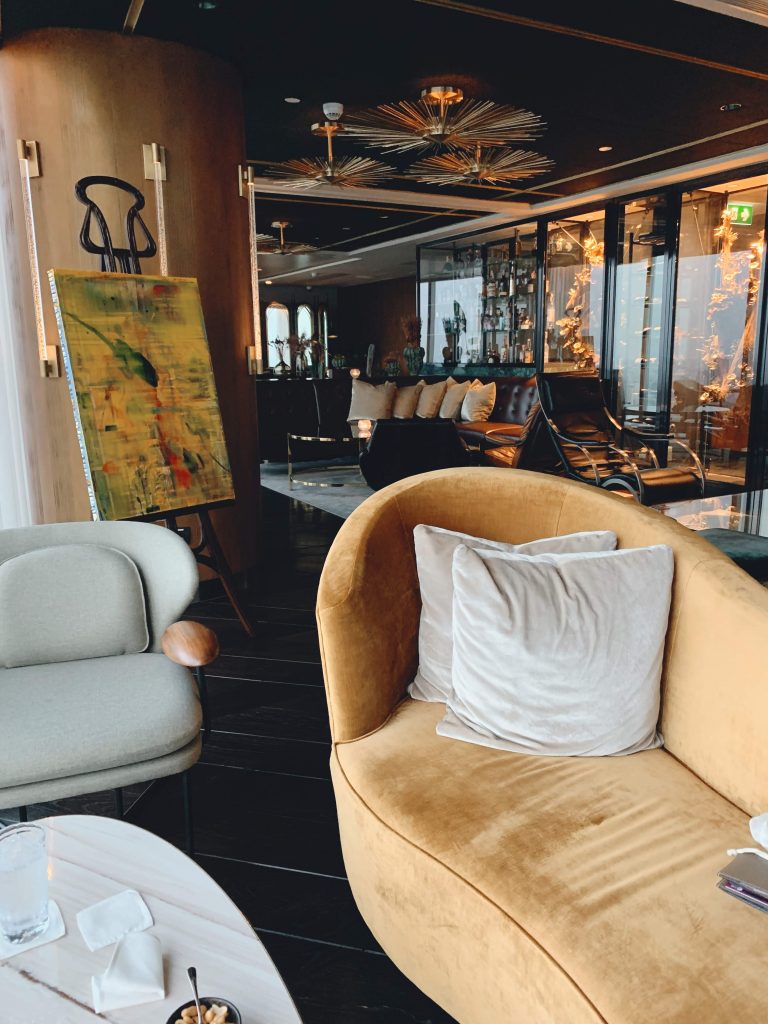 I ordered some phenomenal Gillardeau oysters and chased it down with a seasonal sakura bellini while enjoying one of the best views in Bangkok. Is this the life? Yes, it is.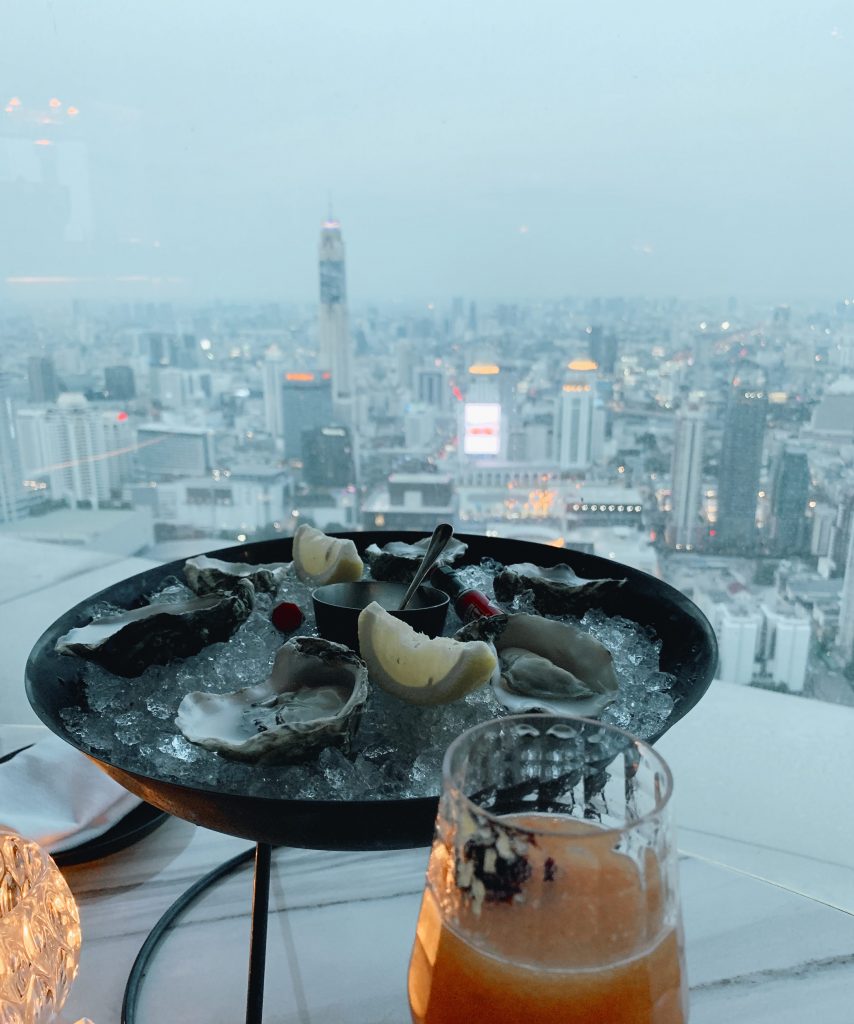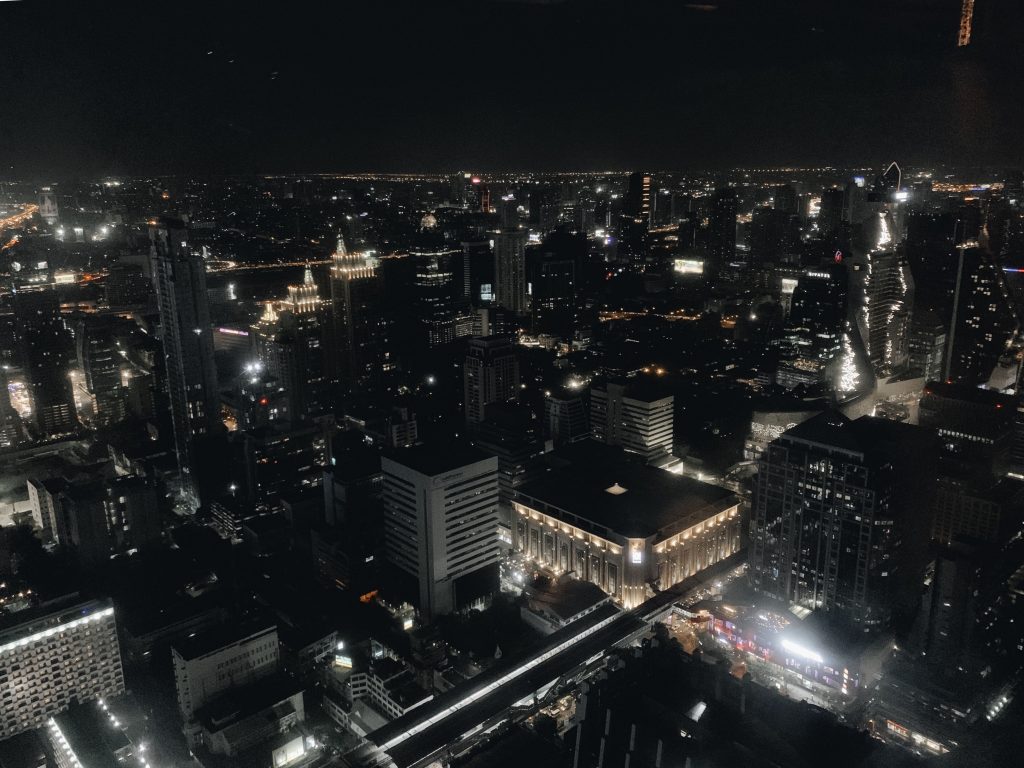 The Spa

What's a decadent retreat without some spa time? The last on my to-do list at Waldorf Astoria was to try their in-house spa.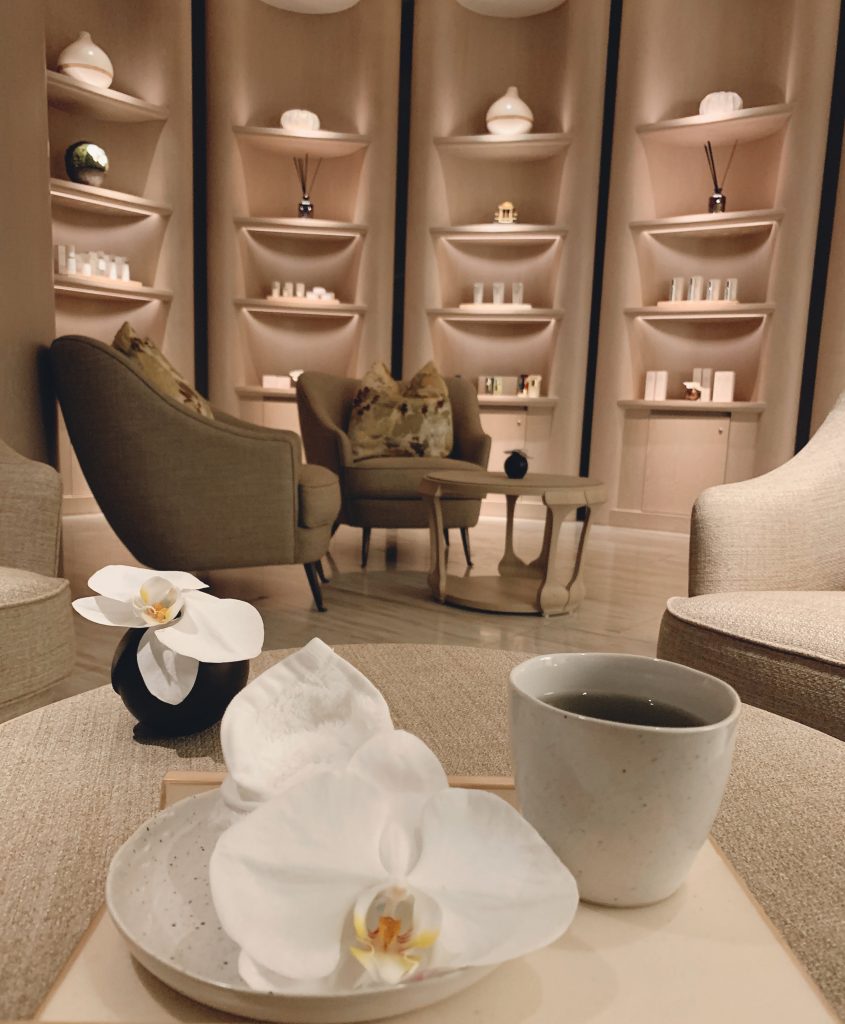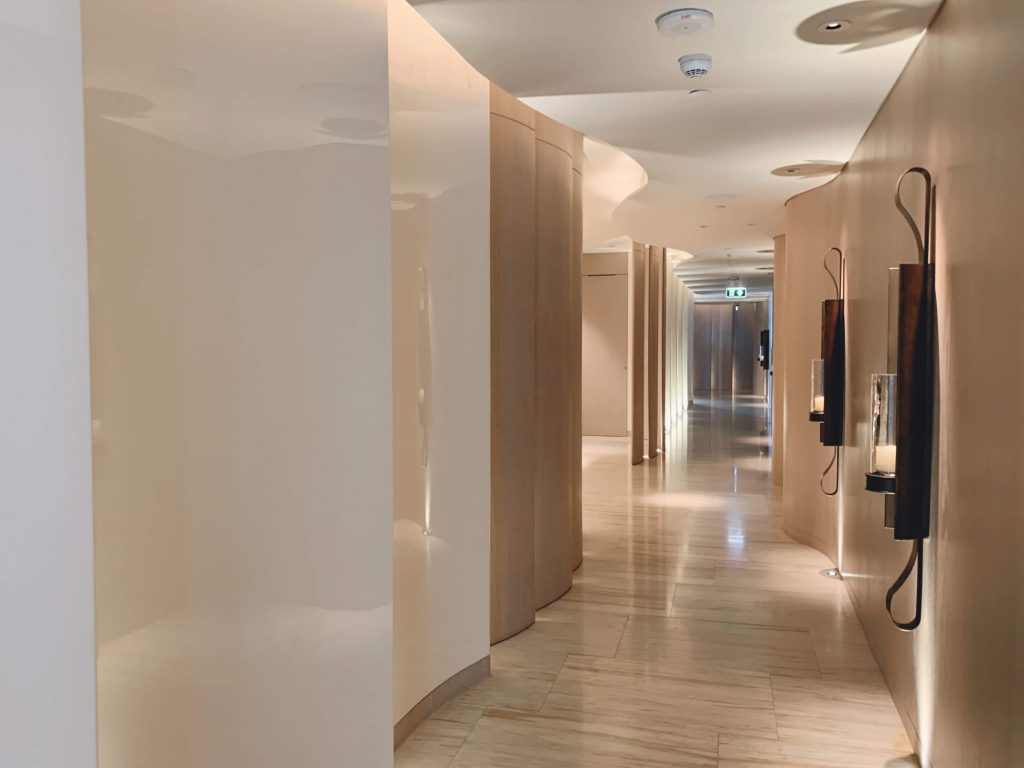 I chose a package which included a men's facial and their signature massage. Being led into the sanctum was therapy in itself, as the walls flowed like moving Magnolia petals from which they drew inspiration from. If you have time, you can also opt to use the sauna, steam room, and cold ice bath facilities in the changing rooms here as well, before or after your treatment.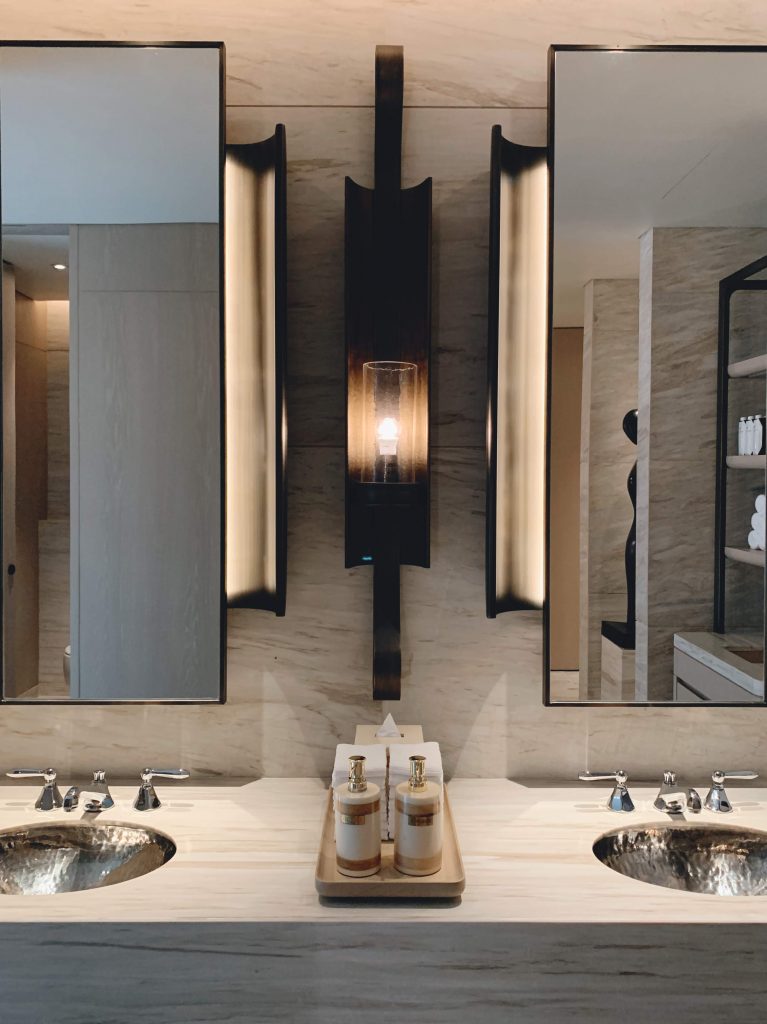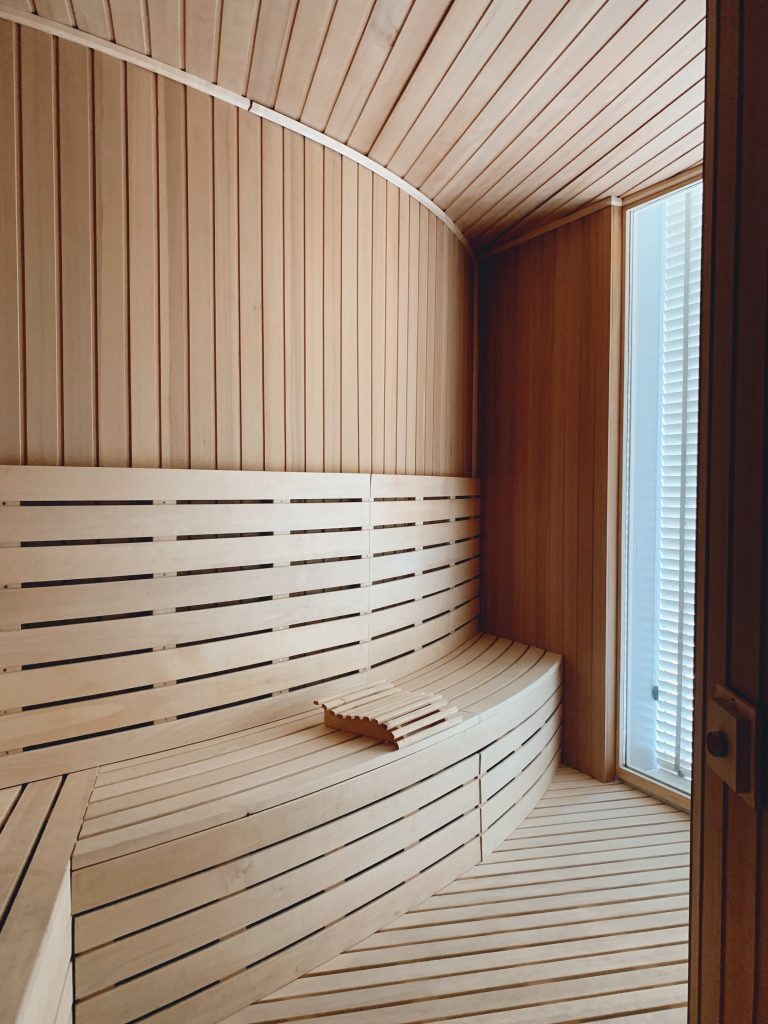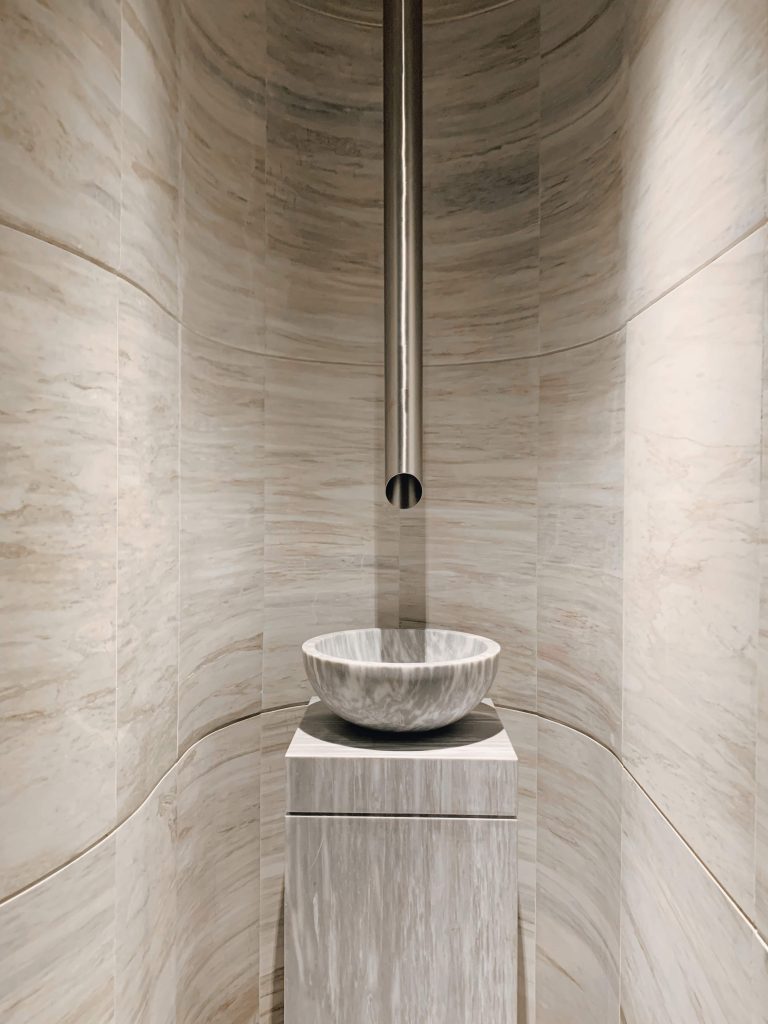 My therapist, Honey, proved to be aptly named because her skilled hands ironed out all the kinks in my back with smooth dexterity and appropriate strength. The facial left my mien glowing from the Gaylia Kristensen treatments.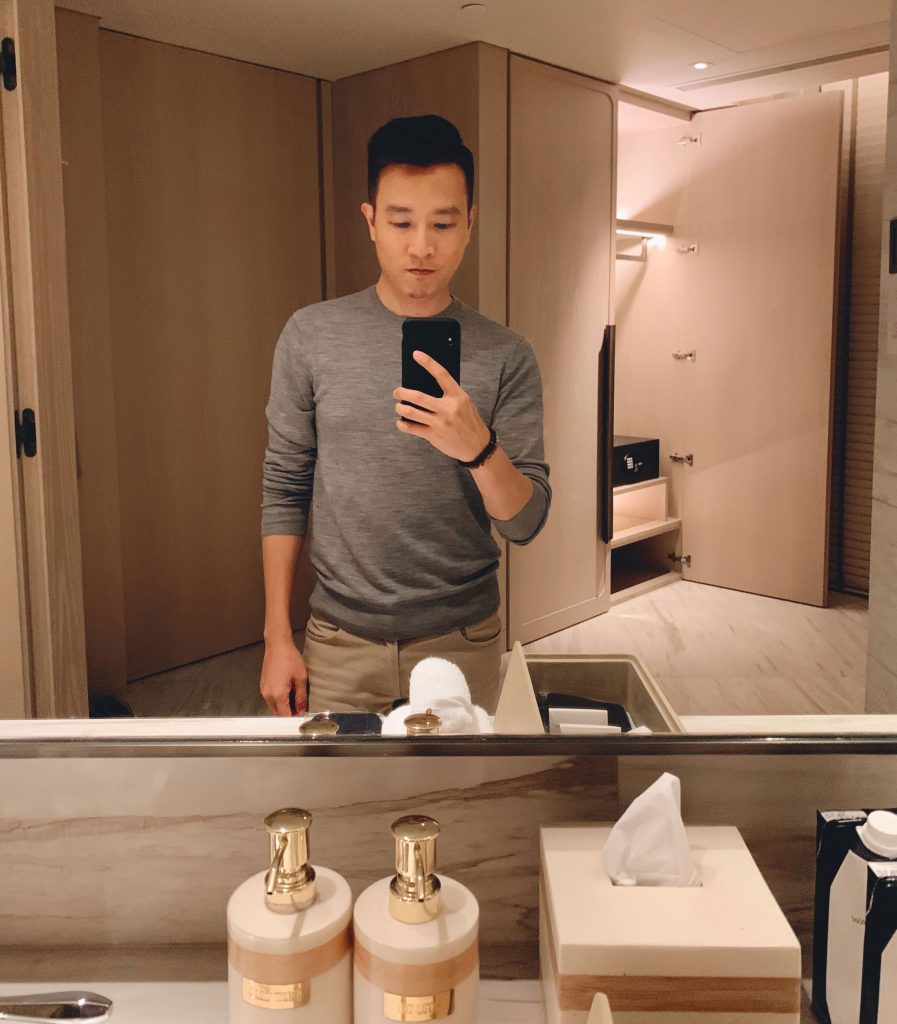 Final thoughts
Ostentatious luxury this is not. Andre Fu has created a destination that rewards one's soul with riches in the form of a calmed mind. Like willing clay, the space has been moulded to a stylish haven that folds you in; using sunlight, elemental textures and room, all the while whispering with poetic design.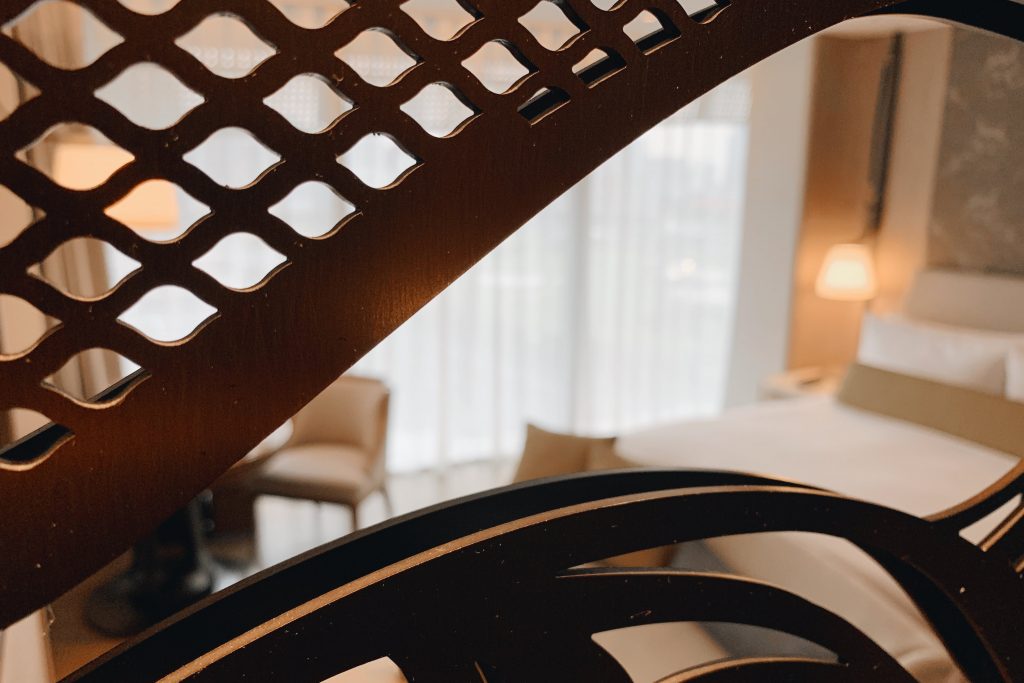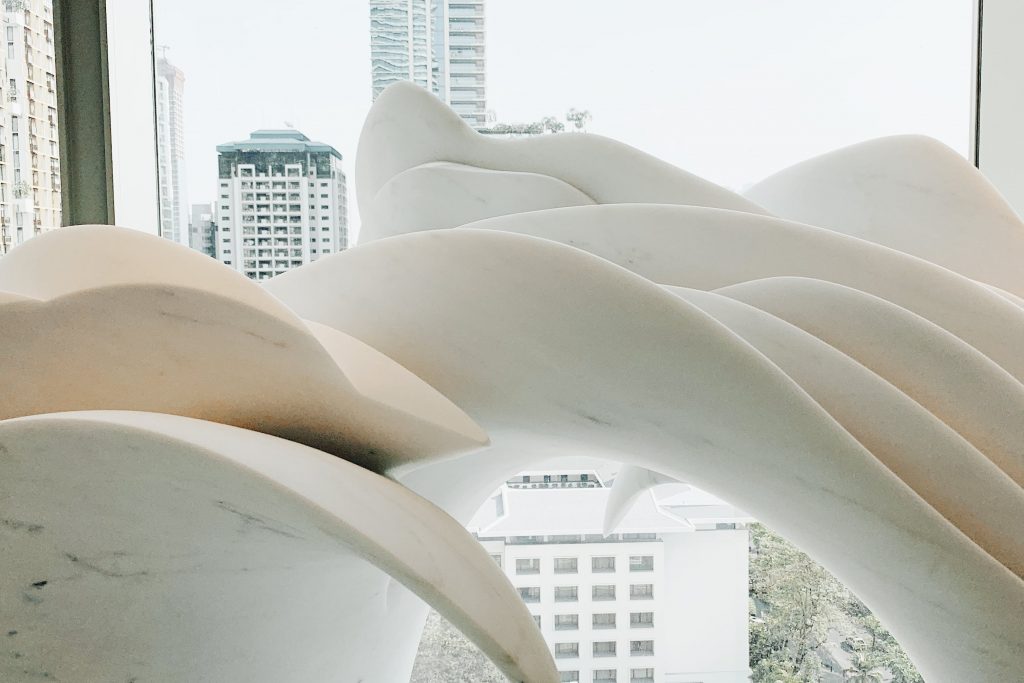 I couldn't place my finger on that elusive quality I saw running as a thread through Fu's design until after this stay, and it was something that had an indelible yet surprising emotional resonance – Peace.