By Morgan Awyong, on February 1, 2019
Best Festivals to Attend in 2019: Asia and Europe
You can tell a lot about a nation's identity by the festivals they celebrate. Festivals in Europe tend to complement the seasons, with most celebrations happening in the warmer months. Flowers bloom and pageantries come alive during this time, and during harvesting season, delicious produce is in abundance. A good festival in Europe is celebrated with drinks, laughter, and music. Mark your 2019 Festival Calendar, and visit Europe at its best!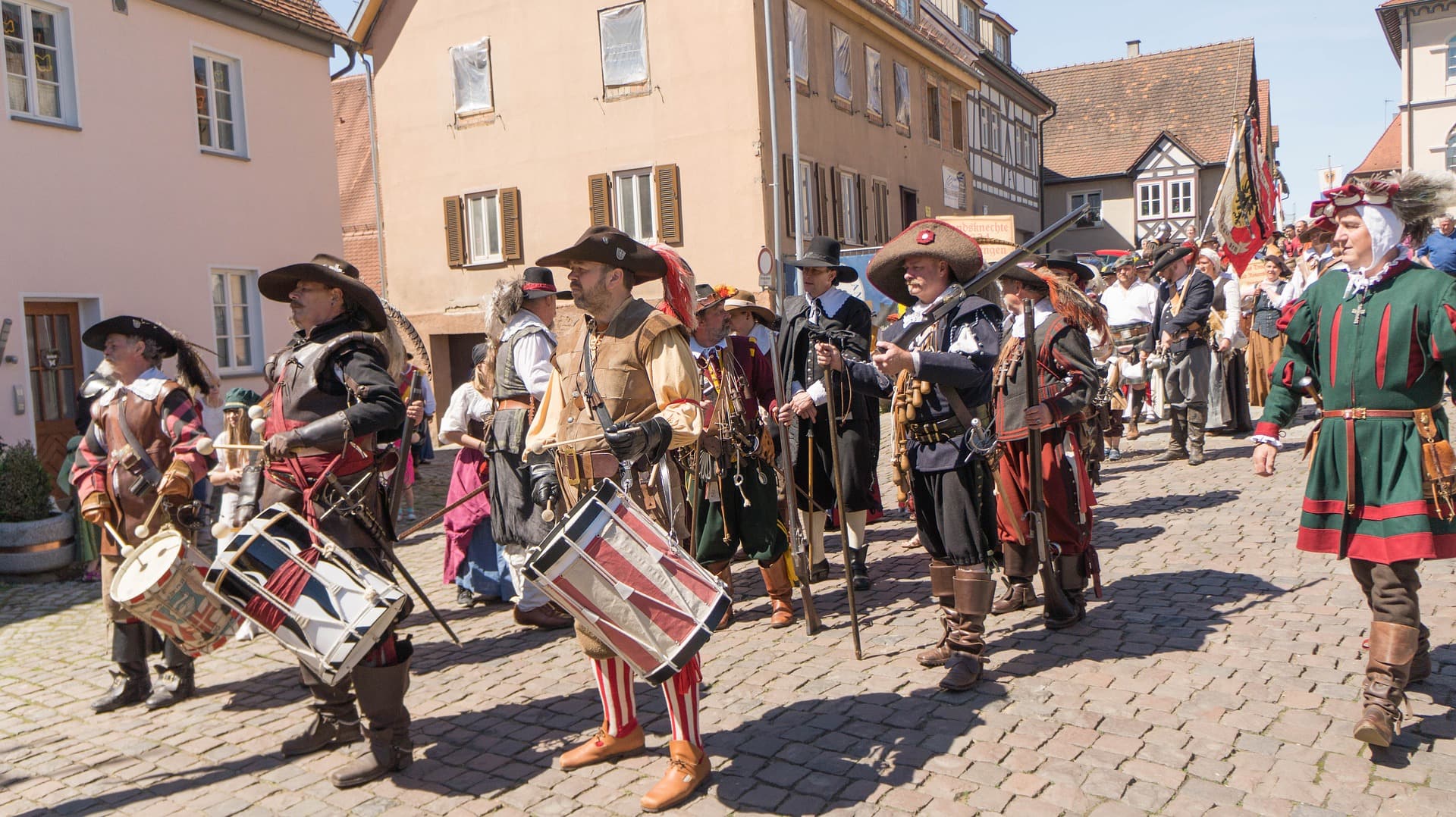 CC by 0.0 / Pixabay
Top European and Asian Events for Your 2019 Festival Calendar


Up Helly Aa – Scotland (29 January)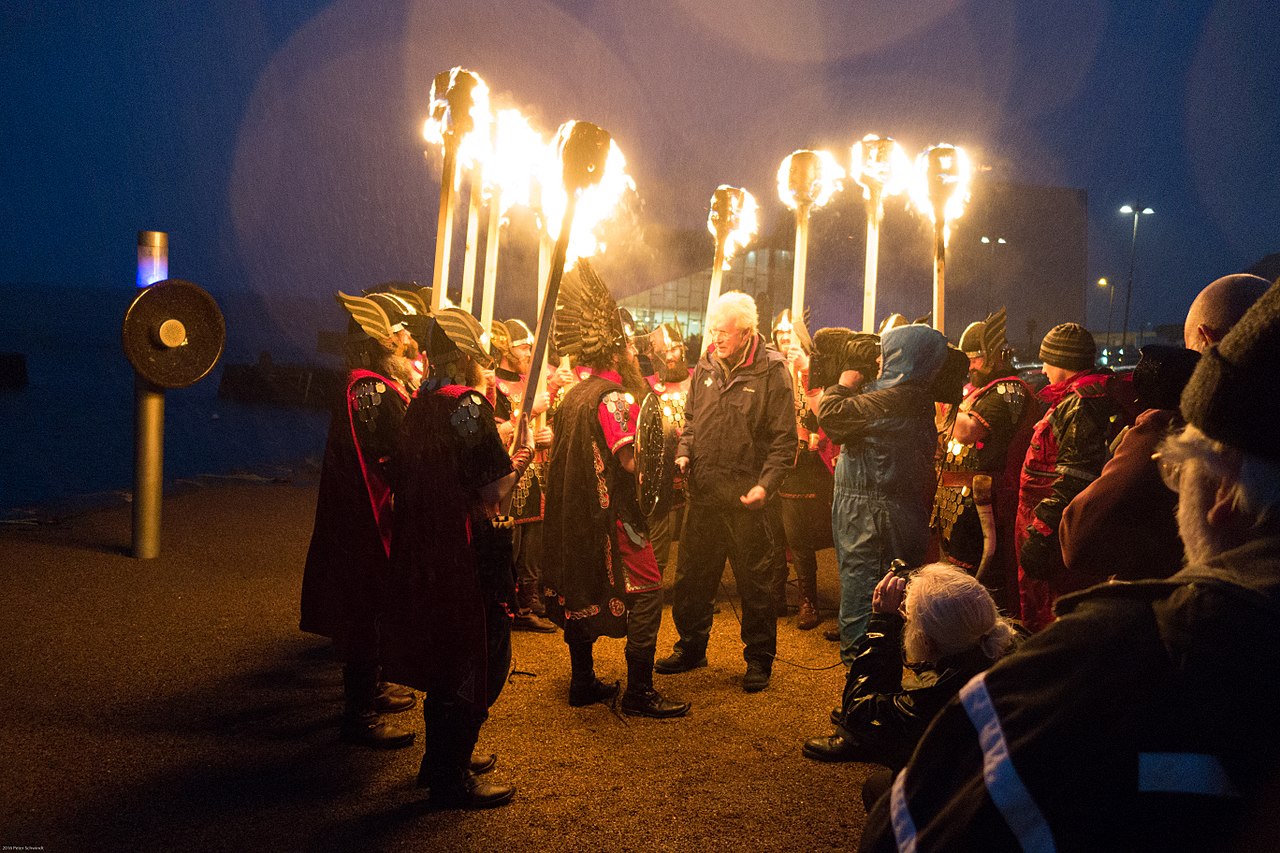 CC by 4.0 / Wikimedia Commons
First stop on Festival Calendar 2019 is Up Helly Aa! At the end of Yule, a fiery festival on the Shetland Isles brings on the drama. Dressed up as Vikings, people create quite the stir in town with elaborate parades. At night, citizens gather and form a long procession of torches, as they wind through town and set a longship on fire, a highlight of the festival.
While there's plenty to imbibe at the event, the charming Manchester Beer & Cider Festival is just across the straits. Stay the night at The Queen's Hotel or Lerwick Hotel, for it's been a long day of festivity.
[tabs]
[tab title="Where to Stay" icon="entypo-suitcase"]
[button style='blue' icon="entypo-suitcase" url='https://www.expedia.com.sg/Point-Lookout-Scotland-Hotels.0-n553248635976471043-0.Travel-Guide-Filter-Hotels' fullwidth='true'] Find Hotels in Scotland [/button]
[/tab]
[tab title="Let's Go!" icon="entypo-flight"]
[button icon="entypo-flight" url='https://www.expedia.com.sg/Destinations-In-Scotland.d11219.Flight-Destinations' fullwidth='true'] Flights to Scotland [/button]
[/tab]
[/tabs]
Thaipusam – Malaysia (21 January)
In honour of the Hindu God of War, Lord Murugan, almost a million trek 15km each year from Kuala Lumpur to the Batu Caves. It's not for the faint-hearted, because this frenetic procession features extreme body piercings, including large metal frames called kavadis that sit upon the devotees, as they make their way up 272 steps to the giant deity statue at the end.
But look past the physicality, and you'll see an incredible display of spiritual worship of garlands and swords. While those who favour the cold can visit the Snow and Ice Festival in Harbin, China, it's hard to win Thaipusam's vibrancy. Stay near the temple start-off point at either Tian Jing Hotel or Travelodge Central Market.
[tabs]
[tab title="Where to Stay" icon="entypo-suitcase"]
[button style='blue' icon="entypo-suitcase" url='https://www.expedia.com.sg/Kuala-Lumpur-Hotels.d180008.Travel-Guide-Hotels' fullwidth='true'] Find Hotels in Kuala Lumpur [/button]
[/tab]
[tab title="Let's Go!" icon="entypo-flight"]
[button icon="entypo-flight" url='https://www.expedia.com.sg/Cheap-Flights-To-Kuala-Lumpur.d180008.Travel-Guide-Flights' fullwidth='true'] Flights to Kuala Lumpur [/button]
[/tab]
[/tabs]

Carnivale of Venice – Italy (16 February)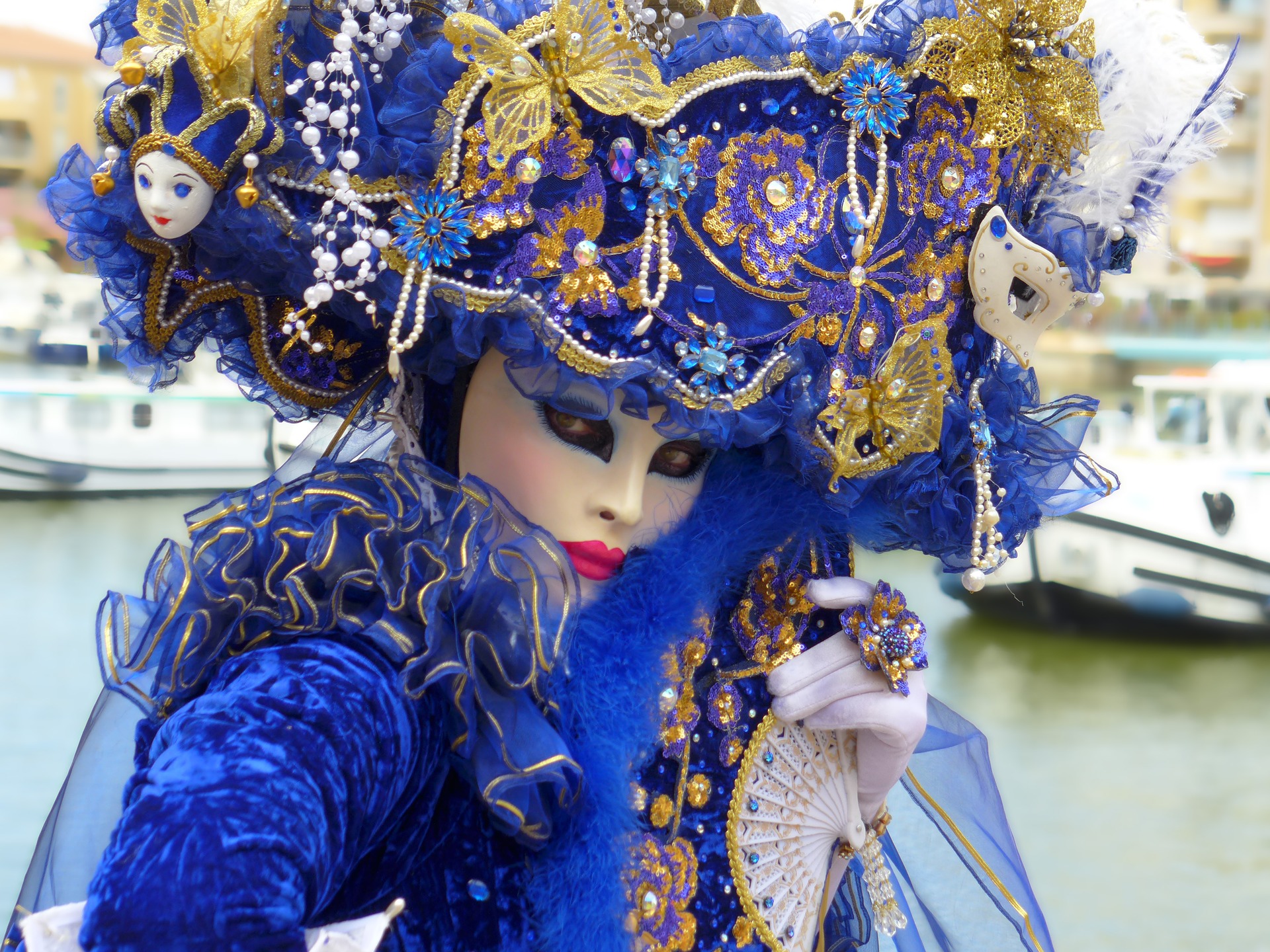 CC by 0.0 / Pixabay
In February, Venice comes to life when a city-wide masquerade explodes into a vibrant celebration. We're talking glamourous masks, 18th century balls, water parades, and galas that go on late into the night.
The waterfront views at Hilton Molino are great, and Carnival Palace provides great modern luxury. But if you're a music junkie, head to Europe's jazz capital Copenhagen for Vinterjazz.
[tabs]
[tab title="Where to Stay" icon="entypo-suitcase"]
[button style='blue' icon="entypo-suitcase" url='https://www.expedia.com.sg/Venice-Hotels.d179981.Travel-Guide-Hotels' fullwidth='true'] Find Hotels in Venice [/button]
[/tab]
[tab title="Let's Go!" icon="entypo-flight"]
[button icon="entypo-flight" url='https://www.expedia.com.sg/Cheap-Flights-To-Venice.d179981.Travel-Guide-Flights' fullwidth='true'] Flights to Venice [/button]
[/tab]
[/tabs]
Panagbenga Festival – Philippines (1 February)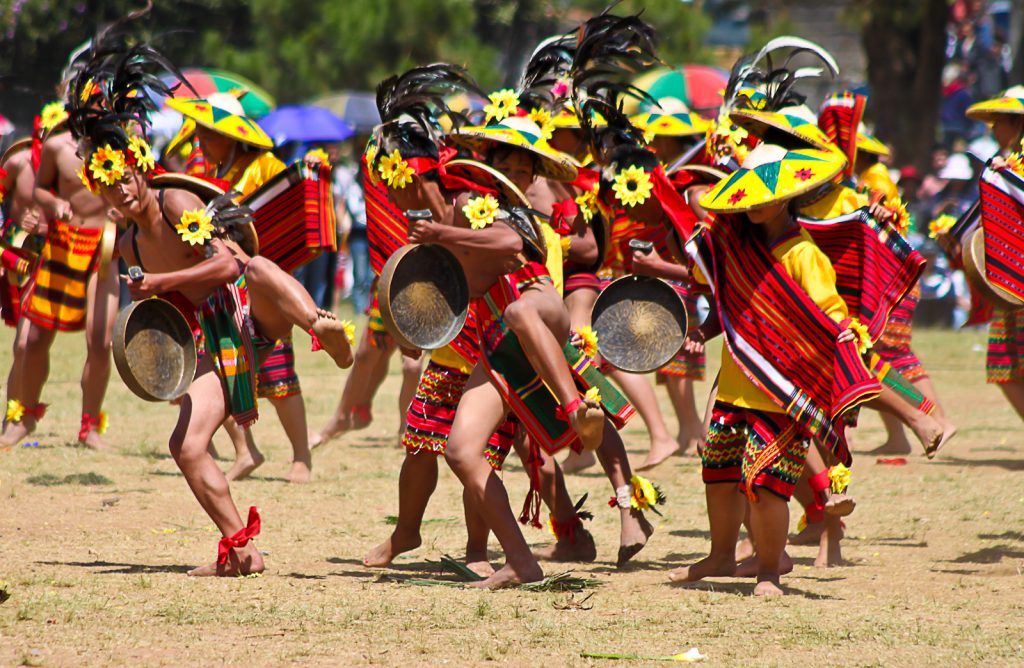 It's flower power at Baguio City as they celebrate "the season of blooming". Ripe for picking, the floral displays are unimaginably inventive. It's a month-long cultural festival which culminates during the grand float procession, where plenty of diverse dancing, from modern pop to tribal traditional, will really get this party started.
It's also a great time to sample one of their national dish, lechon – a roasted suckling pig that cracks deliciously under your teeth at every bite. Dress up your hotel room even – there's the comfy Holiday Inn or cosier Heritage Mansion.
[tabs]
[tab title="Where to Stay" icon="entypo-suitcase"]
[button style='blue' icon="entypo-suitcase" url='https://www.expedia.com.sg/Baguio-Hotels.d489.Travel-Guide-Hotels' fullwidth='true'] Find Hotels in Baguio [/button]
[/tab]
[tab title="Let's Go!" icon="entypo-flight"]
[button icon="entypo-flight" url='https://www.expedia.com.sg/Cheap-Flights-To-Baguio.d489.Travel-Guide-Flights' fullwidth='true'] Flights to Baguio [/button]
[/tab]
[/tabs]
Alishan Festival – Taiwan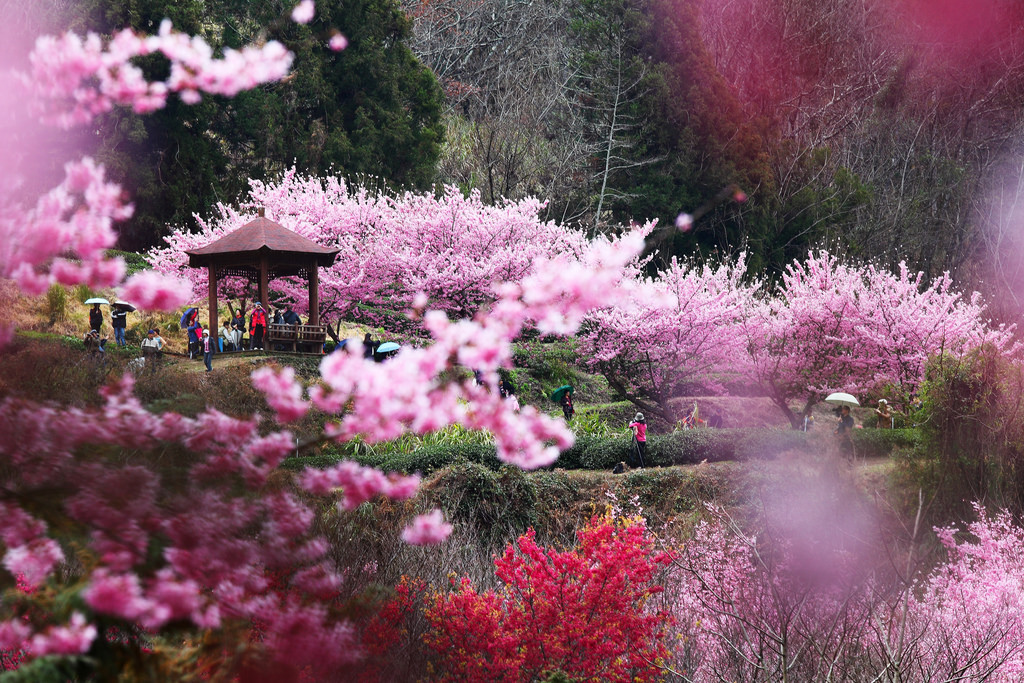 CC by 2.0 / Jerry Lai
Or be one of the first few to catch this year's cherry blossoms, at Taiwan's Alishan Festival. Taipei's Wuji Tianyuan temple is a popular spot, or head further out to Beitou for some picturesque oriental scenes of pavilions and blossoms!

St Patrick's Day – Ireland (17 March)
 CC by 2.0 / Giuseppe Milo
I hope green's your colour, because even beer is tinged green during this festive weekend! Being a festival celebrated in honour of their late patron saint, St. Patrick has become about all things Irish.
Performers are dressed up as leprechauns at every corner, carrying pots of gold, bundles of shamrock, and enough beer to drown out the atmosphere. If you love vibrancy but aren't so big a fan of green, The Carnaval of Netherlands is even more colourful. When in Dublin, Haddington House and Maldron Hotel make for super convenient stays.
Tattoo Festival – Thailand (2 March)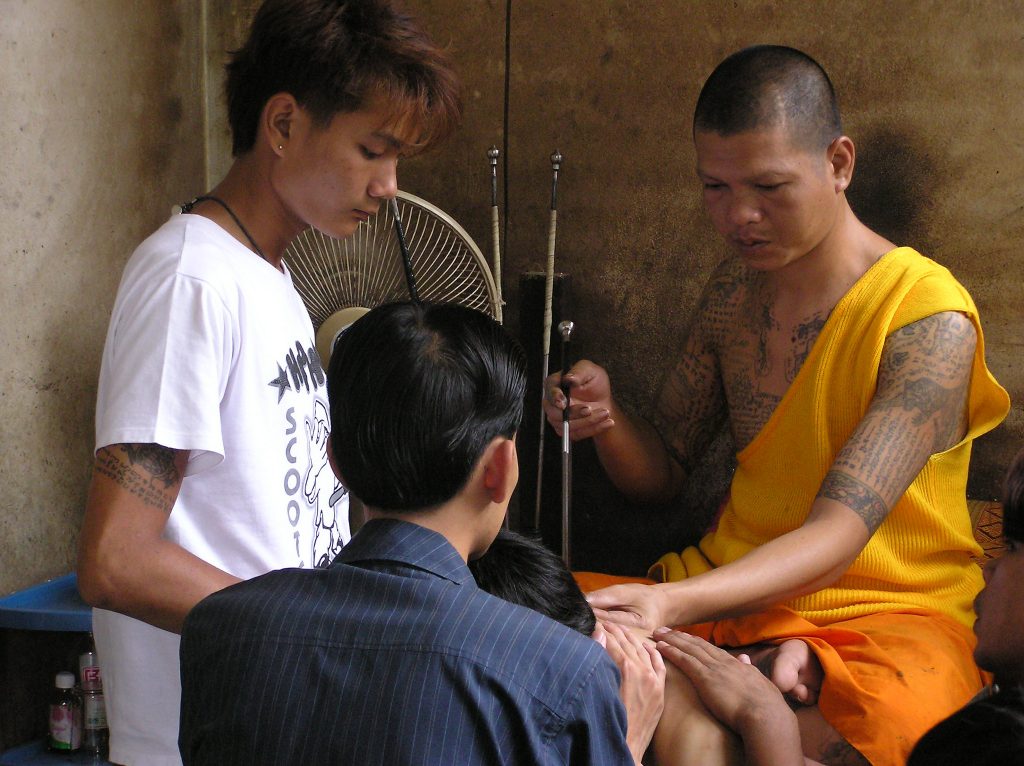 CC by 2.0 / Michelle Hamilton
Fancy a sak yant? Then make your way down to Nakhon for some scenic river views and customised tattoos. People come from all parts of the world to get a tattoo from Wat Bang Phra (Temple of the Flying Tiger) during this festival weekend from the monks.
Each a unique design, the monks pray over these for spiritual protection after inking. People have been known to fall into a trance, but you can just add one to yourself and claim fame because Angelina Jolie had hers done here too! Recover by checking in to Sunlove Resort & Spa after your session. It's not as colourful as the Holi Festival in India, but seeing the various patterns will be just an eyeful too.

Pascha – Greece (28 April)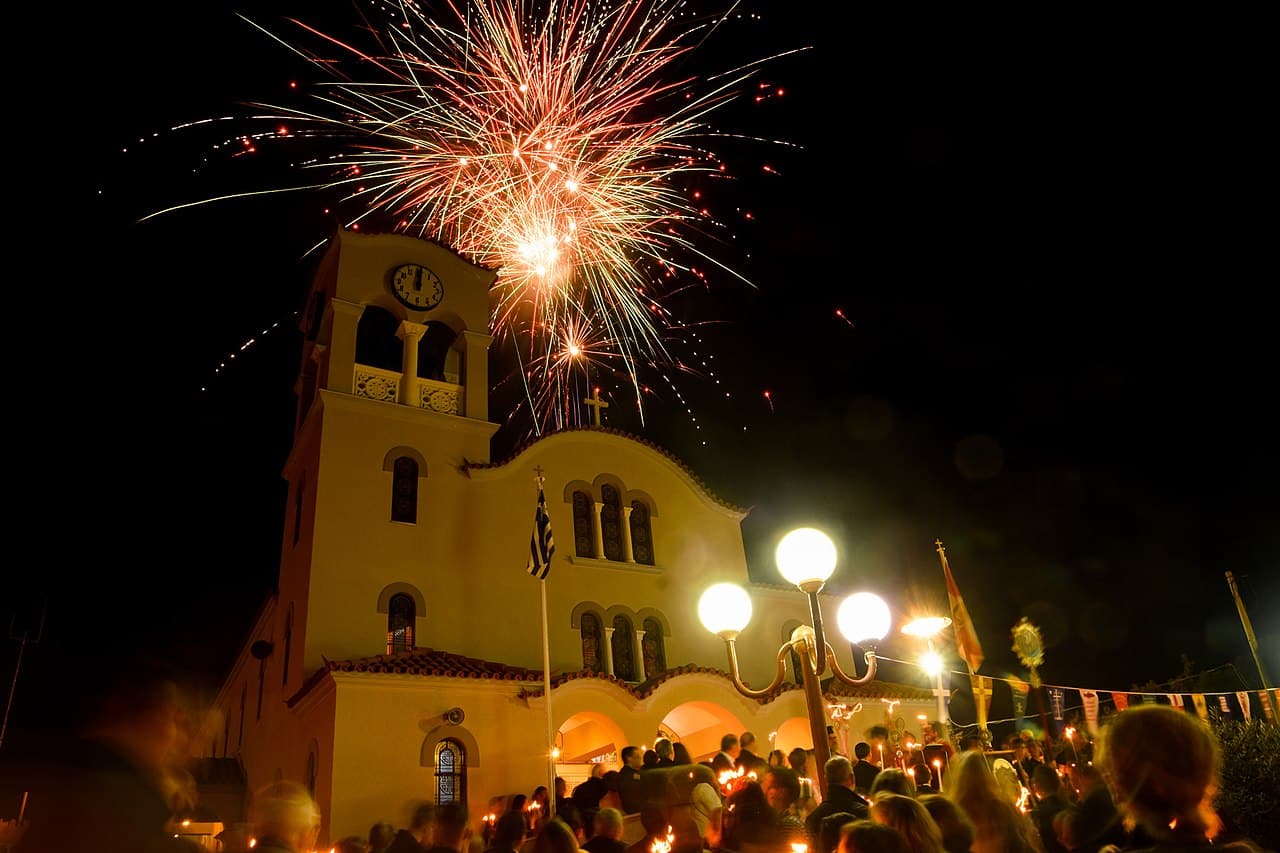 CC by 4.0 / Wikimedia Commons
On the Saturday before Easter, the Holy Flame of Jerusalem hops on a special flight to a small church in Athens. There, it is spread through Greece. During Pascha, people bring their own candles out to bring the blessed flame home.
You'll find once-a-year food specialties like magiritsa (lamb innards soup) or tsoureki (braided bread), along with raised glasses of ouzo (a local spirit) as people celebrate life. Home & Poetry is a great place to stay, and if you're looking at some indoor festivities, Santorini's Alta Vista Suites has a stunning infinity pool. If the candle flames aren't dramatic enough for you, the Beltane Fire Festival in Edinburgh should do the trick.
Thingyan – Myanmar (13 April)
 CC by 4.0 / Wikimedia Commons

Songkran in Thailand is world-renowned but it can get a little commercial with the super-soakers. If you're craving for some real wet blessings, head over to Yangon instead where scented water is still splashed from ornate silver bowls or striking pails.
Come out sinless and squeaky clean, but still enjoy plenty of local interaction, fun and play! Towel off at Pullman Yangon Centrepoint, or if you're in Bagan, try the luxurious Aureum Palace Hotel & Resort.

Keukenhof – Netherlands (1 May)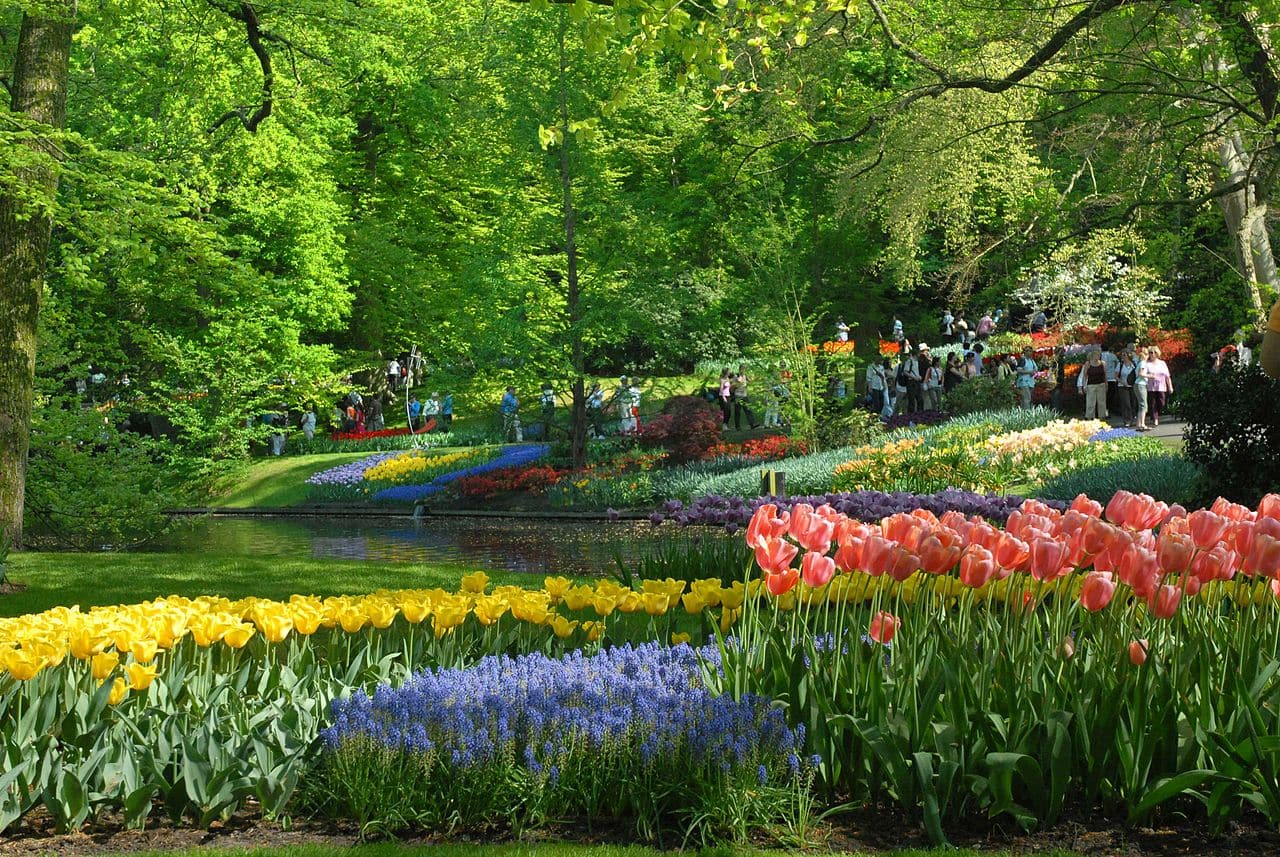 CC by 3.0 / Wikimedia Commons
Amsterdam earns their name as the "Garden of Europe" with their incredible display of tulips during Keukenhof. It is held on the lavish grounds of the Countess Jacqueline of Bavaria, making that over 300 hectares of fresh blooms.
Moving from blooms to ballet, check out the world's cultural finest at Mariinsky Theatre, Saint Petersburg, during White Nights Art Festival. Stay at the lively Meininger Hotel, or the luxurious Postillion Hotel.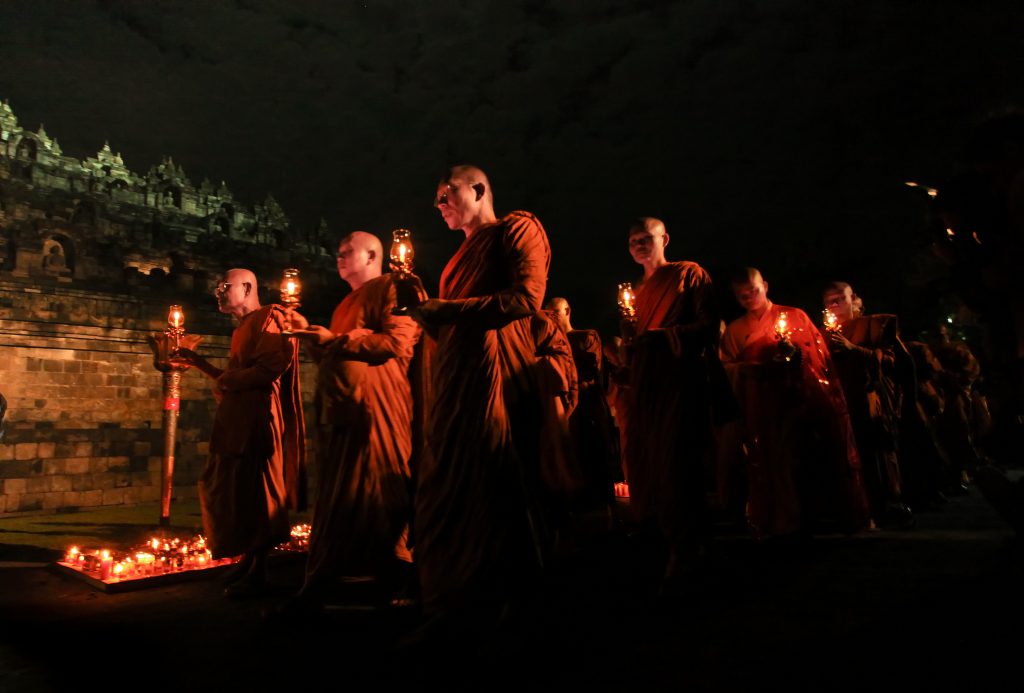 CC by 2.0 / Imam Hartoyo
There are many places where Buddha's day of birth, enlightenment and death is celebrated. But why not do it at the world's largest mahayana buddhist temple in Yogyakarta – Borobudur? This ninth century complex is also a UNESCO site, and transforms into a magical scene at midnight.
After monks circle and chant their way to the hour, thousands of sky lanterns are lit and set free, lighting up the monument in a spectacular glow. Others may celebrate with food, like the Cheng Chau Buddhist Bun Festival in Hong Kong, but you will be full with one-of-a-kind images to last a lifetime. Retire to Hotel Neo or Grand Aston after your spiritual awakening.

Klapa Music Festival – Croatia (28 June)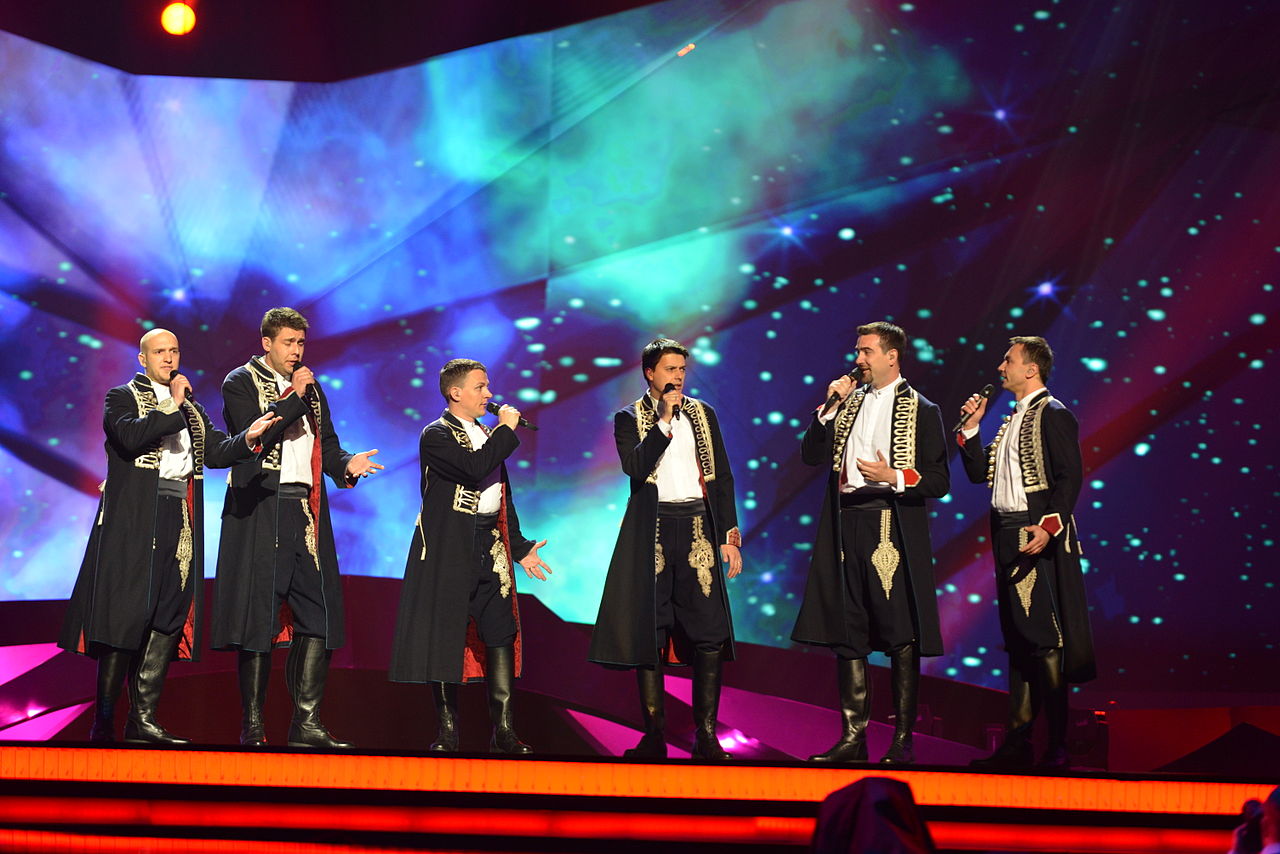 CC by 3.0 / Albin Olsson
As you approach Omis, you may hear haunting voices echo from the medieval town. Groups of singers compete in a pitch perfect contest, harmonizing in expressive a capella to clinch the prizes.
Explore the Adriatic charm with kayaking, ziplining or scenic hikes. Both Villa Marina and Eol Villa provide epic views. There's also singing at the Sankt Hans Festival where pagan rituals pay tribute to a darker period.
Dano Festival – South Korea (3 June)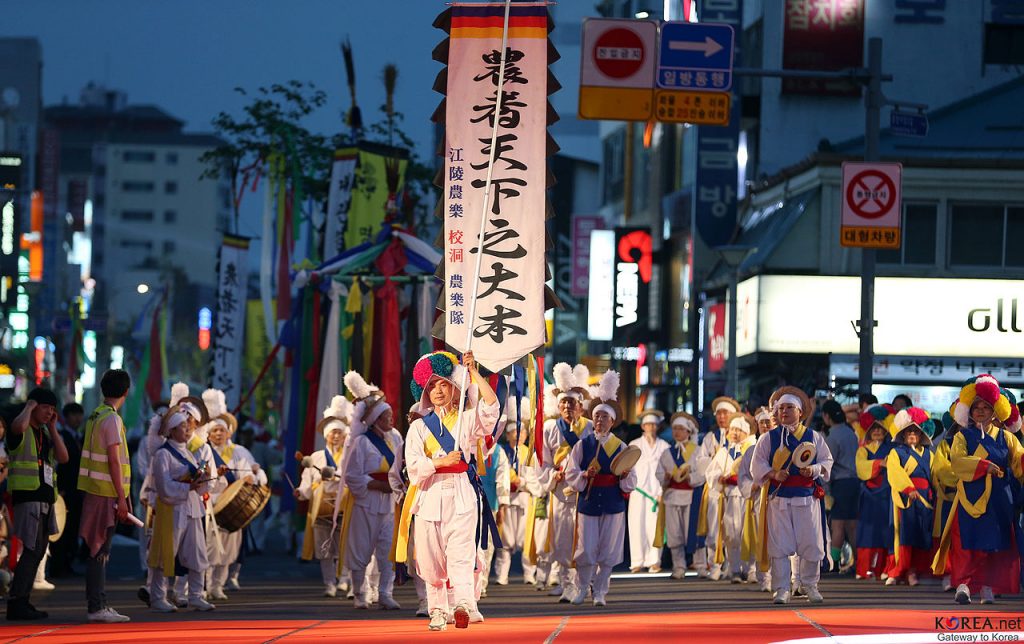 CC by 2.0 / Wikimedia Commons
The Joseon Dynasty is in full-swing at Gangneung – at least for a week in June. From cultural to culinary, the streets spill with traditional festivities. Make some suritteok mugwort ricecakes; rinse your hair in an iris root wash; watch ladies in hanbok swing themselves high for luck; or witness macho demonstrations of ssireum wrestling.
Just remember to get an amulet – it's believed this is the luckiest period of the year! Feel right at home staying at Dal Garam Guesthouse, or opt for a seaview at Hotel Rang. If you like something similar, try the Duanwu Festival in China. The kids can also dress up and collect lucky sachets created specially for the festival.

Coffin Procession – Spain (29 July)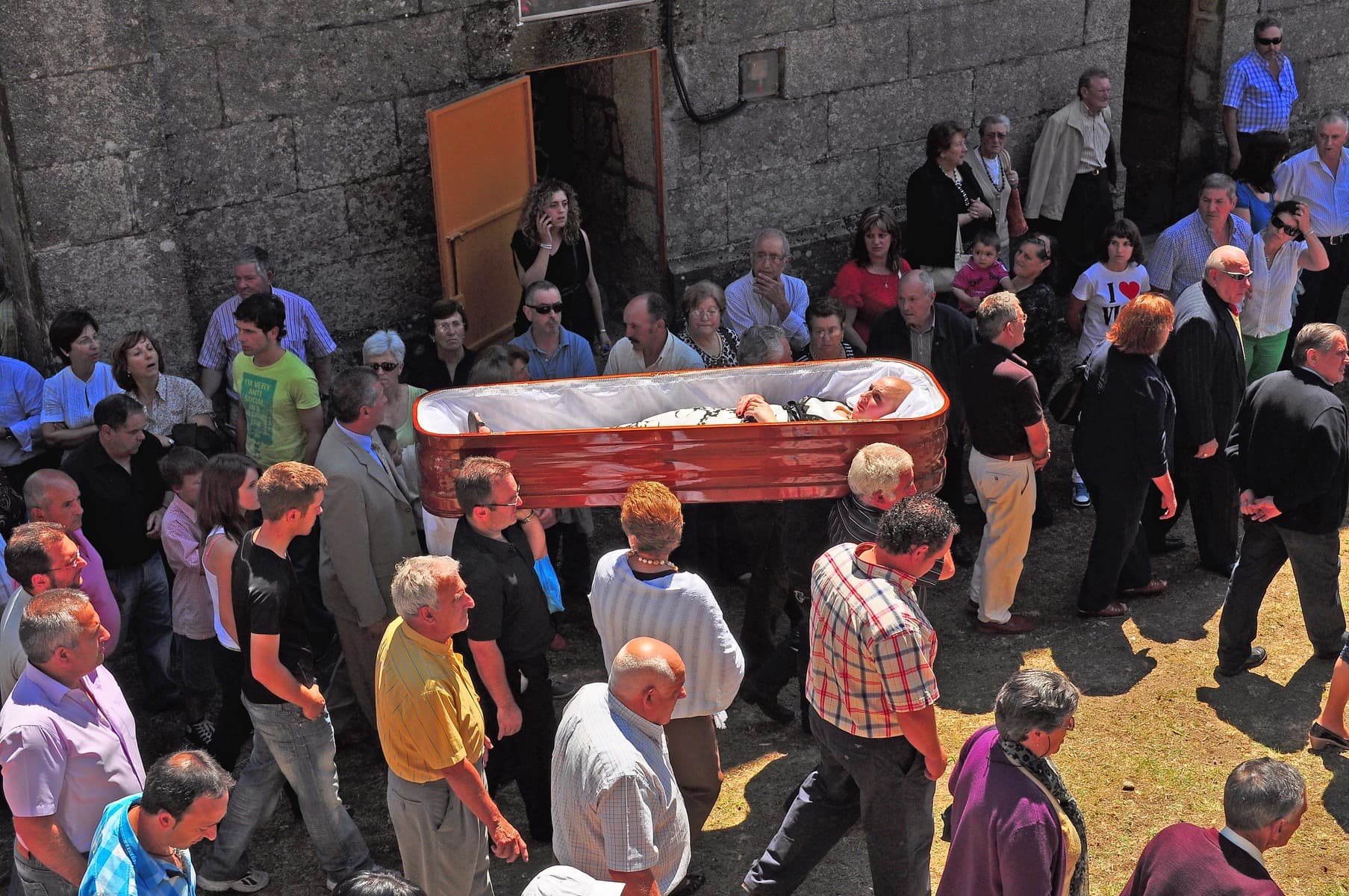 CC by 0.0 / pxhere
The tiny village of Las Neves is well known for a peculiar reason – an annual procession that places the living in coffins! While it may seem rather morbid, this parade is for us to fully cherish and celebrate the life that we have.
Live music and open-air cookouts contribute to their infectious atmosphere, and you are sure to be reminded of how great it is to be alive. Parador de Santiago, or Hesperia Santiago Peregrino provide comfort after a long day. Over at Split, Croatia, an EDM music festival provides another kind of music revelry at Ultra Europe.
Naadam – Mongolia (11 July)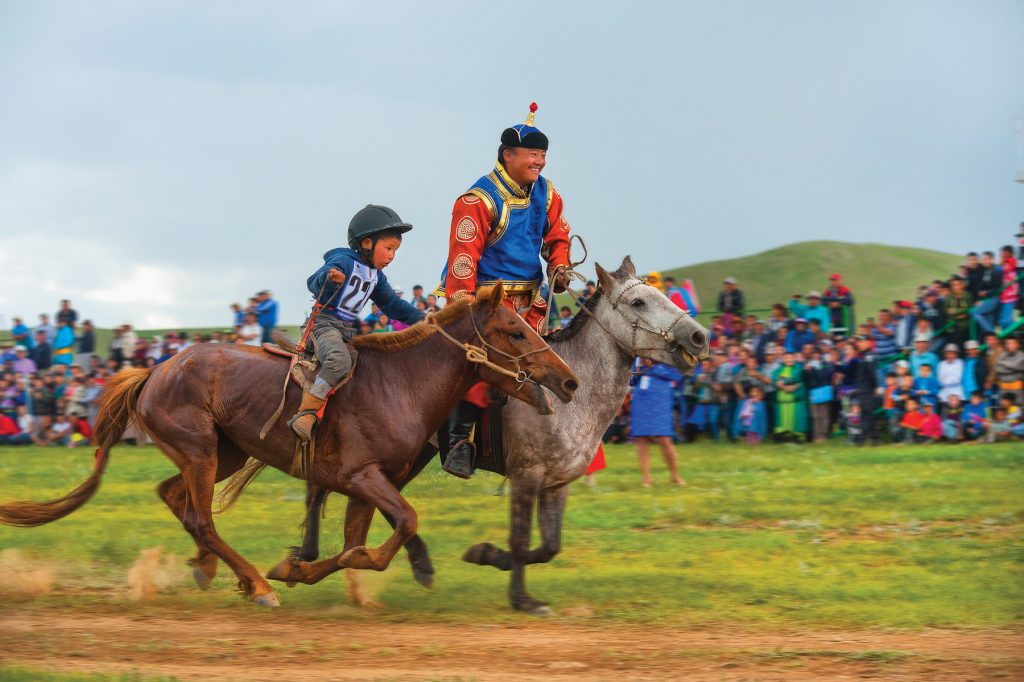 CC by 4.0 / Wikimedia Commons
The nomadic lifestyle can be a rugged one, so it's no surprise that the mongolians celebrate heartily as well. Naadam (which means games) is a time for their men to show off their brute power. For centuries even pre-Genghis Khan, participants will go through rounds of wrestling, archery and horseback riding.
The raw power is electrifying and undeniably charismatic. Out of the field back in Ulaanbaatar, pick from spacious rooms at The Corporate Hotel Convention Centre, or snazzier ones at Best Western Premier Tuushin Hotel. If music's more like a festival weekend for you, there's the earthy Rainforest World Music Festival in Sarawak, Malaysia.

Water jousting – France (22 August)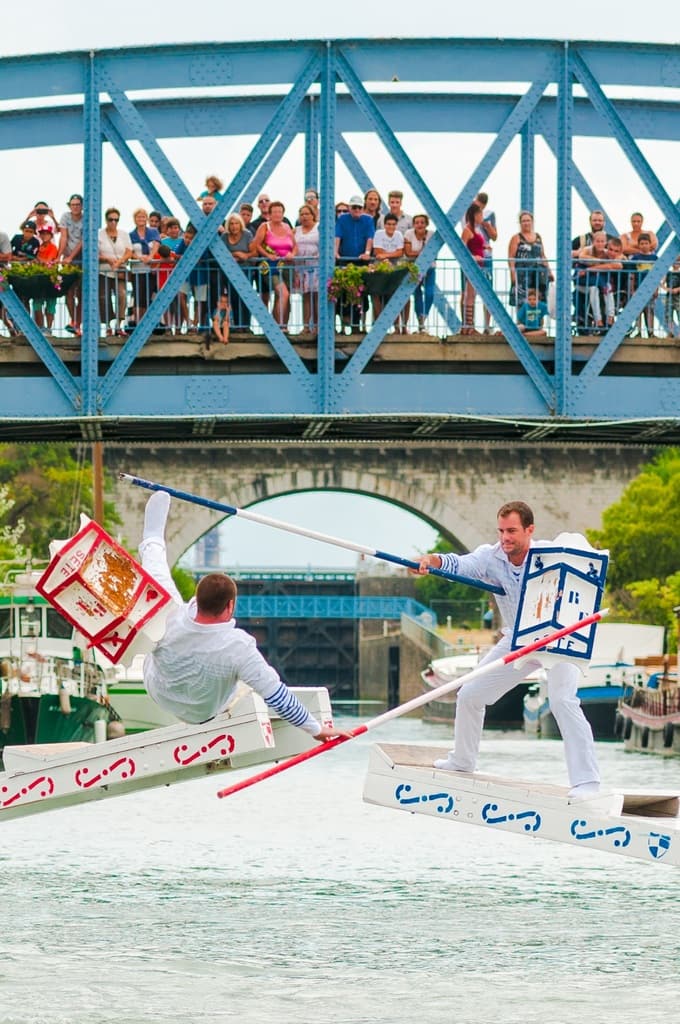 CC by 0.0 / pxhere
It seems like saints love rambunctious events! Over at Sete, men balancing on rowboats are pitted against one another at the royal canal, jousting their way to glory.
Explore the town's local markets, street shows and dockside bars. The final night's firework display reflects off the waters, making for an extravagant display. Stay over at Hote Port Marine or Hotel LÓrque Bleue. If you're in the mood for delicate flowers and calming scents, hop over to Provence for their Lavender Parade.
Taungbyone Nat Festival – Myanmar (8 August)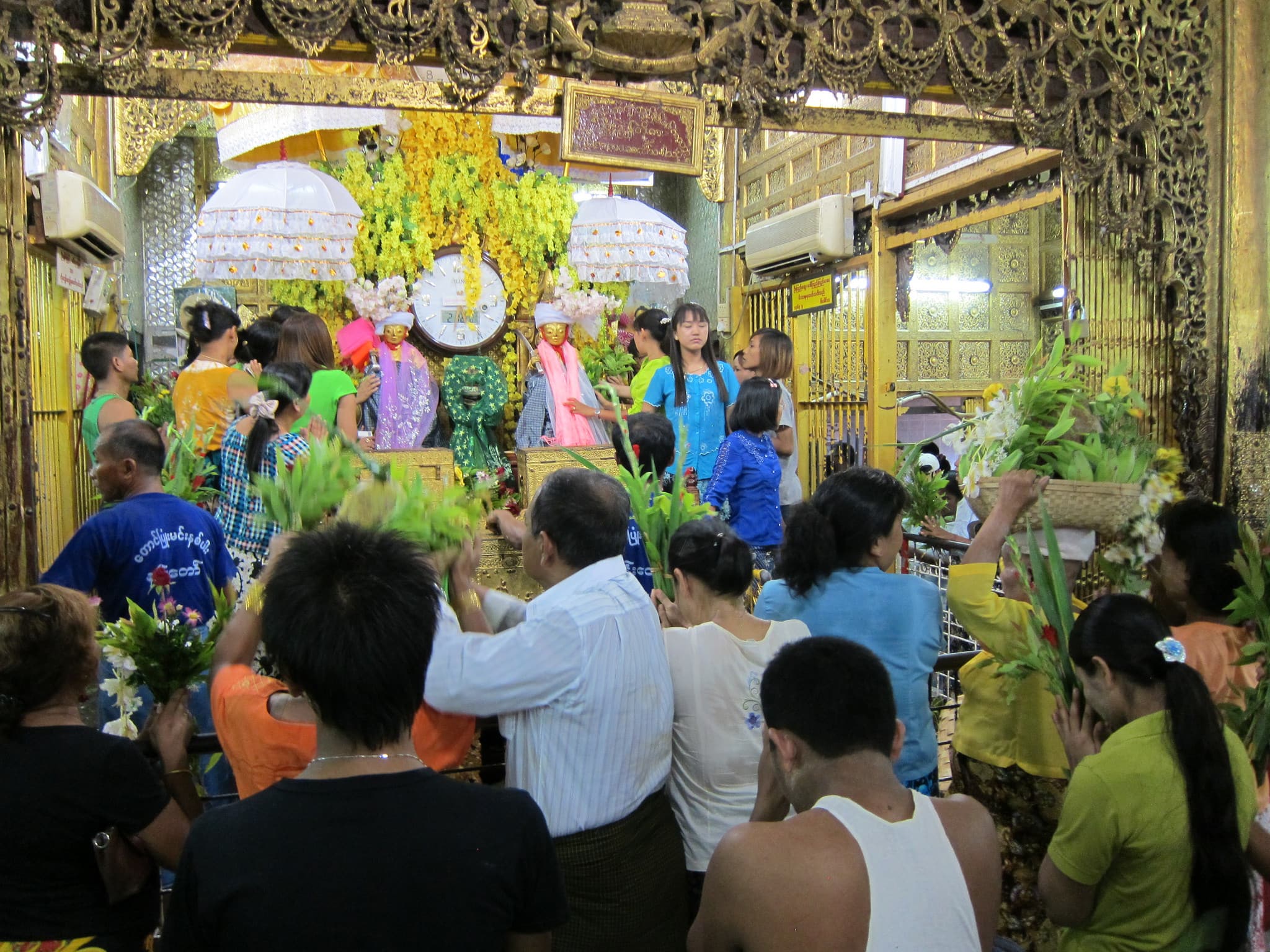 CC by 2.0 / Cristina Bejarano
Things get a little spooky an hour from Mandalay. The Taungbyone Nat plays host to the country's biggest spirit festival. It is there that a "Pagoda of Wishes" stands and it draws hundreds of mediums and thousands of pilgrims to its site, where a lore steeped in spiritual beliefs has pervaded the region.
It's an intense flow of traders, locals and practitioners who come here to offer or be granted blessings. Mandalay has great accomodation options, such as Hilton Mandalay and Bagan King Hotel. For an equal in atmosphere, the Obon Festival in Japan that honours their ancestors can be just as mysterious.

Grape Harvest Parade – Italy (14 September)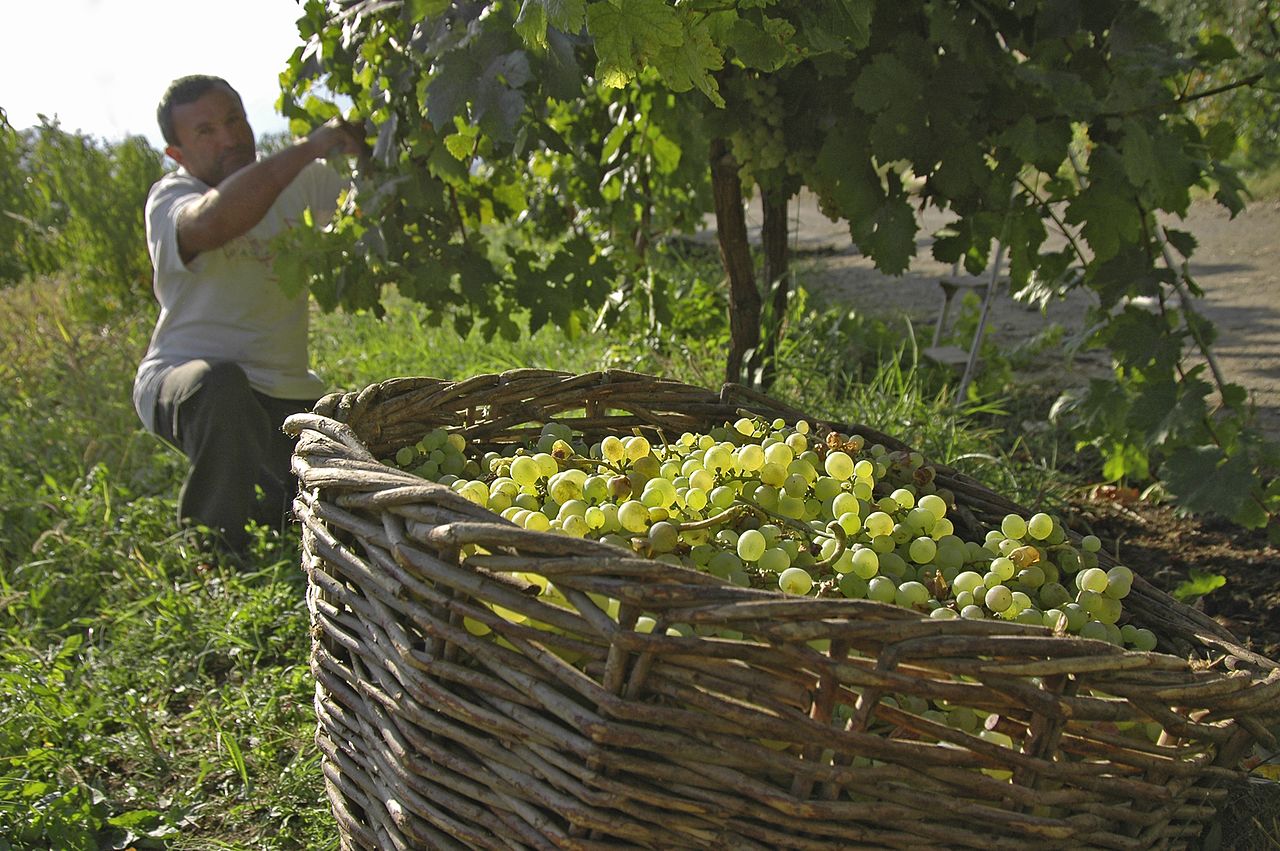 CC by 4.0 / Wikimedia Commons
Sardinia makes some of the best wines and Cagliari makes it known with a ten-day event, but it's the festival weekend that really makes for a unique experience. Wine-making families display carts, tools, fresh plump grapes, and pay homage to their roots with period costumes.
The parade ends at the town centre, where the fruits are blessed at Sant Élena Basilica and dsitributed to the crowd. Hotel Miramare and Hotel Villa Sveva are conveniently located in case you need to crash. If you're still up for more alcohol, Palava Wine Festival awaits in Czech Republic!
Tet Trung Thu – Vietnam (13 September)
 CC by 0.0 / pxhere
Also known as the Mid-Autumn Festival, there's no better place to witness this lantern-filled in Vietnam than in Hoi An. The quaint streets lit by lights strung across the passages make for a romantic stroll, and as the locals come out with their hand lanterns, it's a wonderful time to bond with them.
Another thing to do is to imbibe in the delicious mooncake pastries, while sipping tea and staring at the glowing full moon. The Betel Garden Villas is perfect for this purpose but if you like to stay near the action while enjoying a more modern space, there's Golden Holiday Hotel & Spa.

Oktoberfest – Germany (1 October)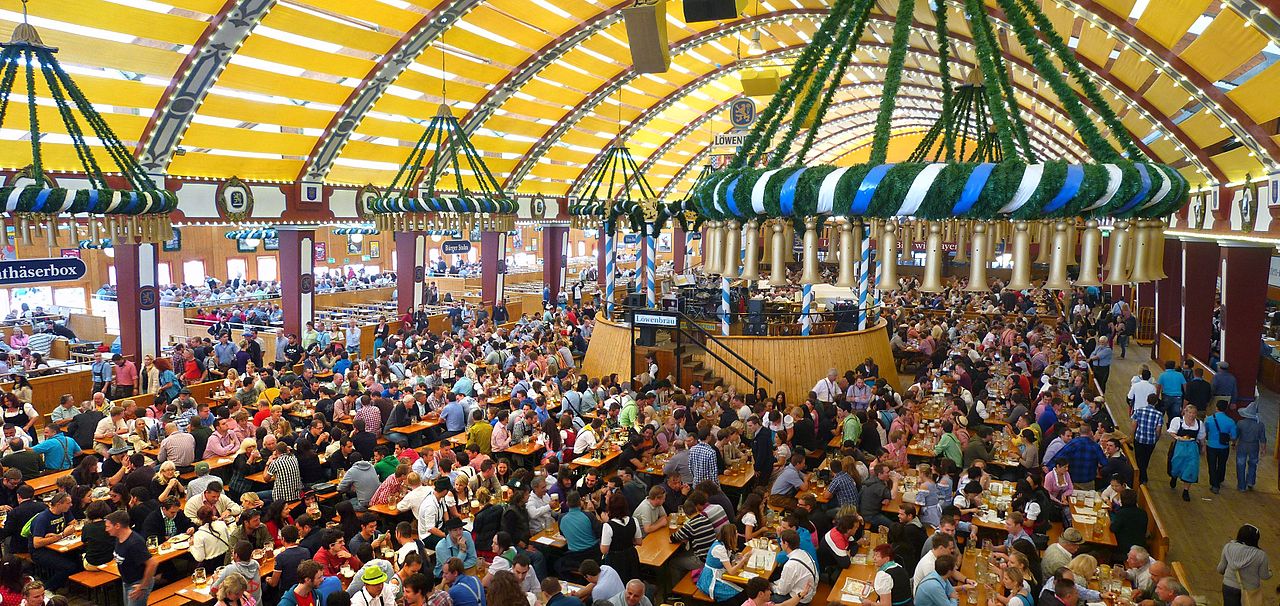 CC by 3.0 / Wikimedia Commons
We're heading to Munich this month. Although the festival is famous for celebrating with beer (up to 7 million litres), there's plenty of whisky and wine to go around too!
Strap on your lederhosen at Oktoberfest and you'll feel right at place under the tents. Dine on classic dishes like schnitzel and figure what best beverage washes it down, then head to the closing ceremony during the weekend where there will be plenty of singing. Prost!
Have a good night's sleep after all that drinking. The refreshing atmosphere at Ruby Lilly Hotel, and Arthotel Ana Diva is sure to satisfy. Or if you've got more time, there's plenty of edgy music at Morocco's Moga Festival.
A must for your festival calendar 2019, this is one of the biggest buddhist celebration happening in the capital city of Bhutan. Festivals there are a big thing, and almost everyone descends to town to make merit and watch costumed performances that are out of this world. It's an unrestrained experience of Bhutan lifestyle, with Cham dances, lots of trading, colourful garb and plenty of laughter.
At the end of the festival, gape at the giant thangka scroll unfurling across the temple that sends blessings to everyone present. Enjoy your stay with mountain views at Terma Linca Resort & Spa, or opt for a cosier Hotel Norbuling. For more merit-making, drop by Cambodia during Pchum Ben to offer sticky rice to those who have passed on.

Advent Markets – Austria (29 November)
CC by 4.0 / Wikimedia Commons
From the last week of November till Christmas, Vienna unleashes fairytale Christmas cheers into the streets. Over twenty markets count down to the big day, selling handmade crafts and traditional Viennese treats, making for perfect Christmas gifts.
Have a look at the best seasonal markets at the City Hall and Belvedere Palace. If the Christmas carols are not your cup of tea, Reykjavik hosts the Iceland Airwaves. After a freezing cold evening, cozy hotels like The Ring Vienna's Casual Hotel, or Radisson Blu Park Royal Palace are sure to warm you right up.
Pushkar Camel Fair – India (4 November)
 CC by 2.0 / Koshy Koshy
This Camel Fair is quite a sight. Thousands of camels gather at this tiny desert town in Rajasthan, where in olden times, trading occured. Today, it's camel races and themed events shaped by the local tourism.
It even features a beauty contest with camels bedecked in elaborate finery and sporting some interesting fur shaves – certainly worth a chuckle or two. If you really want to take things to the next level, try a soaring view from a hot air balloon! Continue your sandy adventures with a stay at Royal Jaisalmer, or get the pomp at Taj Lake Palace.
Loy Krathong – Thailand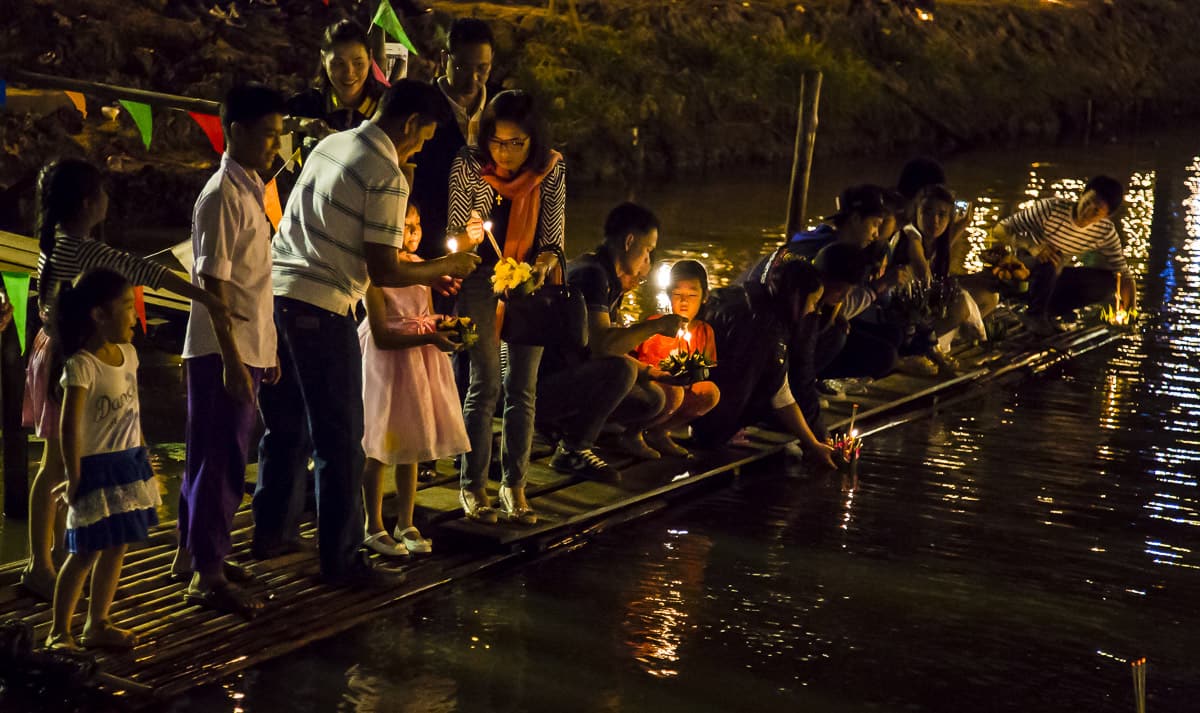 CC by 2.0 / John Shedrick
If you're into more floating, Thailand welcomes you during this month with the famous sky and river lanterns of Loy Krathong. The whole family can send off lighted offerings, but the kids will be mesmerised as they see a spectacular sea of lanterns fill both sky and rivers.

Hogmanay – Scotland (30 December)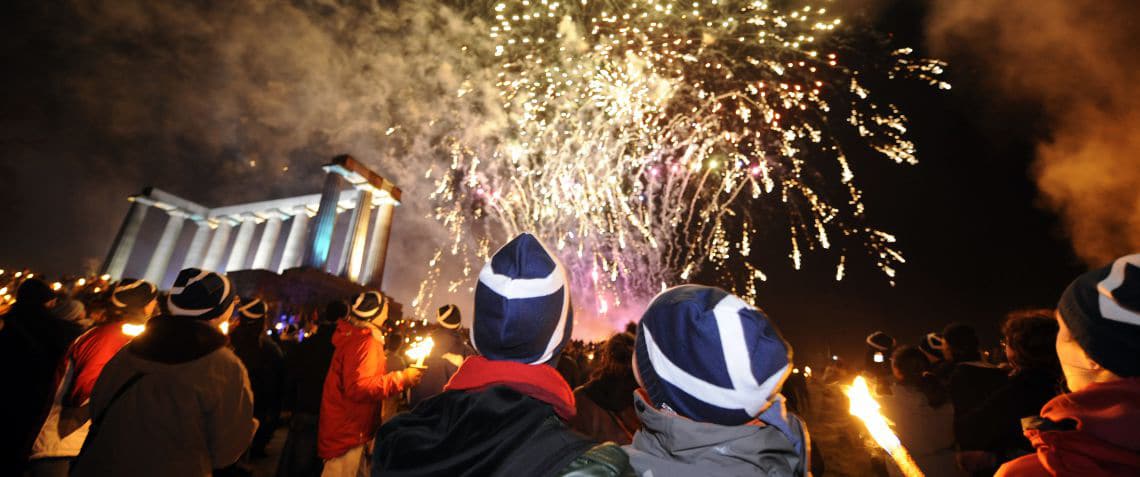 The only right way to close off our Festival Calendar 2019 would be with the crackle of 2020. New Year's Eve at Edinburgh features the streets coming alive with parties, music, and dance performances and an impressive castle backdrop. There are light installations and acrobat performances everywhere, transforming the whole of Edinburgh into a circus.
Edinburgh's Hogmanay ; Thousands join in the Torchlight procession through the streets of Edinburgh culminating in the burning of a viking ship and wicker Stag on Calton Hill.
It's a glorious moment when the new year comes and the fireworks light up the night sky. There's nothing more spectacular than Hogmanay for 2020. After a long night of celebrations, rest up at Hotel Indigo or Eden Locke. A close runner-up for a unique New Year party would be Reykjavik, which has brilliant displays of lights and beautiful landscapes.
Emperor of Japan's Birthday – Japan (23 December)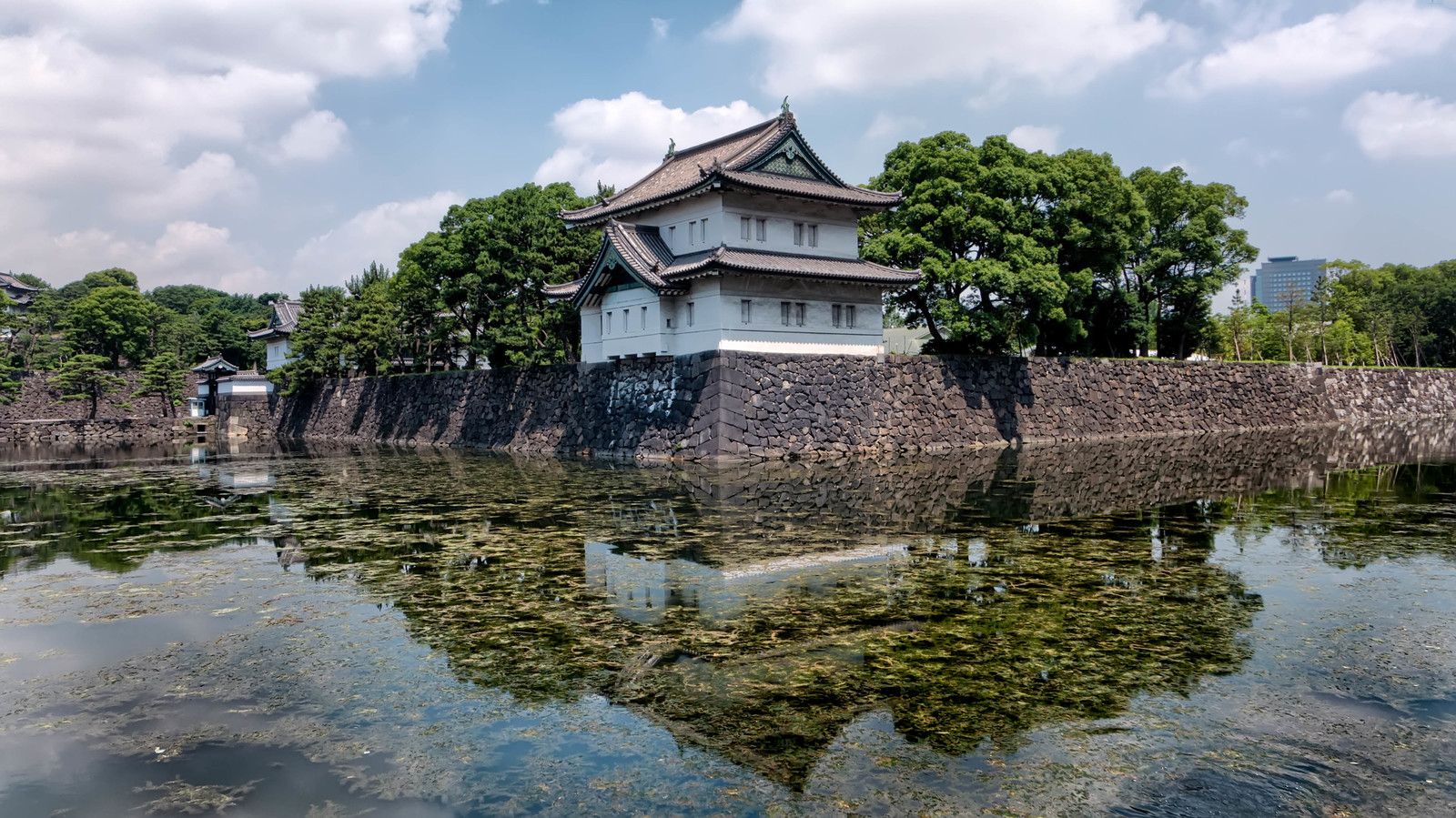 CC by 0.0 / pxhere
Celebrating the monarch's birthday, it is one of the only two days in the year when the public can enter inner grounds of the Imperial Palace in Tokyo. There'll be plenty of national pride as you spot locals waving hand-held flags as they visit, while you get some rare photos.
You must add this to your festival calendar 2019, as it will be extra special. It is the last year for Emperor Akihito before his retirement, and 2020's date will be shifted to the Crown Prince's birthday instead on 23 February, so expect additional pomp. Feel like royalty yourself when you stay at Andaz Tokyo.
That wraps up the 2019 Festival Calendar. Have fun celebrating these festivities all around the globe!