Overview of Shinagawa Prince Hotel
Choose dates to view prices
King Room (Smoking) - Annex Tower

Photos of King Room (Smoking) - Annex Tower

Room amenities

25.66 sq m

City view

Sleeps 3

1 King Bed

More details

Room information

Bed details

Sleeps

Max people: 3Max adults: 2Max children: 1

Room details

1 King Bed

25.66 square metres m2 room with city views

Internet – Free WiFi and wired Internet access

Food & Drink – Fridge and free bottled water

Bathroom – Private bathroom, shower/bathtub combination, slippers and free toiletries

Practical – Safe, laptop workspace and iron/ironing board (on request)

Comfort

– Daily housekeeping and climate-controlled heating and air conditioning

Need to know – No cots (infant beds) available

Smoking

Room Assigned at Check-in - Annex Tower (Check-in from 7:00 PM / Check-out by 10:00 AM)

Photos of Room Assigned at Check-in - Annex Tower (Check-in from 7:00 PM / Check-out by 10:00 AM)

Room amenities

20.41 sq m

Sleeps 3

1 Double Bed

More details

Room information

Bed details

Sleeps

Max people: 3Max adults: 2Max children: 1

Room details

1 Double Bed

20.41 square metres m2

Internet – Free WiFi and wired Internet access

Food & Drink – Fridge and free bottled water

Bathroom – Private bathroom, shower/bathtub combination, slippers and free toiletries

Practical – Safe, laptop workspace and iron/ironing board (on request)

Comfort

– Daily housekeeping and climate-controlled heating and air conditioning

Need to know – No cots (infant beds) available

Smoking And Non-Smoking

Room/bed type depends on availability at check-in

Room Assigned at Check-in - Main Tower (Check-in from 7:00 PM / Check-out by 10:00 AM)

Photos of Room Assigned at Check-in - Main Tower (Check-in from 7:00 PM / Check-out by 10:00 AM)

Room amenities

21 sq m

Sleeps 3

2 Single Beds

More details

Room information

Bed details

Sleeps

Max people: 3Max adults: 2Max children: 1

Room details

2 Single Beds

21 square metres m2

Internet – Free WiFi and wired Internet access

Food & Drink – Fridge and free bottled water

Bathroom – Private bathroom, shower/bathtub combination, slippers and free toiletries

Practical – Safe, laptop workspace and iron/ironing board (on request)

Comfort

– Daily housekeeping and climate-controlled heating and air conditioning

Need to know – No cots (infant beds) available

Smoking And Non-Smoking

Room/bed type depends on availability at check-in

King Room (Non-Smoking) - Annex Tower

Photos of King Room (Non-Smoking) - Annex Tower

Room amenities

25.66 sq m

City view

Sleeps 3

1 King Bed

More details

Room information

Bed details

Sleeps

Max people: 3Max adults: 2Max children: 1

Room details

1 King Bed

25.66 square metres m2 room with city views

Internet – Free WiFi and wired Internet access

Food & Drink – Fridge and free bottled water

Bathroom – Private bathroom, shower/bathtub combination, slippers and free toiletries

Practical – Safe, laptop workspace and iron/ironing board (on request)

Comfort

– Daily housekeeping and climate-controlled heating and air conditioning

Need to know – No cots (infant beds) available

Non-Smoking

Premier Corner Twin Room (Non Smoking) High Floor - Main Tower

Photos of Premier Corner Twin Room (Non Smoking) High Floor - Main Tower

Room amenities

26.5 sq m

City view

Sleeps 4

2 Single Beds

More details

Room information

Bed details

Sleeps

Max people: 4Max adults: 2Max children: 2

Room details

2 Single Beds

26.5 square metres m2 room with city views

Internet – Free WiFi and wired Internet access

Food & Drink – Fridge and free bottled water

Bathroom – Private bathroom, shower/bathtub combination, slippers and free toiletries

Practical – Safe, laptop workspace and iron/ironing board (on request)

Comfort

– Daily housekeeping and climate-controlled heating and air conditioning

Need to know – No cots (infant beds) available

Non-Smoking

Standard Twin Room (Non-Smoking) - Main Tower

Photos of Standard Twin Room (Non-Smoking) - Main Tower

4.2/5 guest room rating

Room amenities

21 sq m

City view

Sleeps 4

2 Single Beds

More details

Room information

Bed details

Sleeps

Max people: 4Max adults: 2Max children: 2

Room details

2 Single Beds

21 square metres m2 room with city views

Internet – Free WiFi and wired Internet access

Food & Drink – Fridge and free bottled water

Bathroom – Private bathroom, shower/bathtub combination, slippers and free toiletries

Practical – Safe, laptop workspace and iron/ironing board (on request)

Comfort

– Daily housekeeping and climate-controlled heating and air conditioning

Need to know – No cots (infant beds) available

Non-Smoking

Main Tower Corner Twin with Extra Bed, Smoking

Photos of Main Tower Corner Twin with Extra Bed, Smoking

Room amenities

26.5 sq m

City view

Sleeps 5

3 Single Beds

More details

Room information

Bed details

Sleeps

Max people: 5Max adults: 3Max children: 2

Room details

3 Single Beds

26.5 square metres m2 room with city views

Internet – Free WiFi and wired Internet access

Food & Drink – Fridge and free bottled water

Bathroom – Private bathroom, shower/bathtub combination, slippers and free toiletries

Practical – Safe, laptop workspace and iron/ironing board (on request)

Comfort

– Daily housekeeping and climate-controlled heating and air conditioning

Need to know – No cots (infant beds) available

Smoking

Twin Room (Smoking) - Annex Tower

Photos of Twin Room (Smoking) - Annex Tower

Room amenities

21 sq m

City view

Sleeps 4

2 Single Beds

More details

Room information

Bed details

Sleeps

Max people: 4Max adults: 2Max children: 2

Room details

2 Single Beds

21 square metres m2 room with city views

Internet – Free WiFi and wired Internet access

Food & Drink – Fridge and free bottled water

Bathroom – Private bathroom, shower/bathtub combination, slippers and free toiletries

Practical – Safe, laptop workspace and iron/ironing board (on request)

Comfort

– Daily housekeeping and climate-controlled heating and air conditioning

Need to know – No cots (infant beds) available

Smoking

Twin Room (Non Smoking) - Annex Tower

Photos of Twin Room (Non Smoking) - Annex Tower

Room amenities

21 sq m

City view

Sleeps 4

2 Single Beds

More details

Room information

Bed details

Sleeps

Max people: 4Max adults: 2Max children: 2

Room details

2 Single Beds

21 square metres m2 room with city views

Internet – Free WiFi and wired Internet access

Food & Drink – Fridge and free bottled water

Bathroom – Private bathroom, shower/bathtub combination, slippers and free toiletries

Practical – Safe, laptop workspace and iron/ironing board (on request)

Comfort

– Daily housekeeping and climate-controlled heating and air conditioning

Need to know – No cots (infant beds) available

Non-Smoking

Standard Twin Room (Non-Smoking) - Main Tower [Single Use]

Photos of Standard Twin Room (Non-Smoking) - Main Tower [Single Use]

Room amenities

21 sq m

City view

Sleeps 1

2 Single Beds

More details

Room information

Bed details

Sleeps

Max people: 1Max adults: 10

Room details

2 Single Beds

21 square metres m2 room with city views

Internet – Free WiFi and wired Internet access

Food & Drink – Fridge and free bottled water

Bathroom – Private bathroom, shower/bathtub combination, slippers and free toiletries

Practical – Safe, laptop workspace and iron/ironing board (on request)

Comfort

– Daily housekeeping and climate-controlled heating and air conditioning

Need to know – No cots (infant beds) available

Non-Smoking

Double Room (Non-Smoking) - Annex Tower

Photos of Double Room (Non-Smoking) - Annex Tower

4.3/5 guest room rating

Room amenities

20.41 sq m

City view

Sleeps 3

1 Double Bed

More details

Room information

Bed details

Sleeps

Max people: 3Max adults: 2Max children: 1

Room details

1 Double Bed

20.41 square metres m2 room with city views

Internet – Free WiFi and wired Internet access

Food & Drink – Fridge and free bottled water

Bathroom – Private bathroom, shower/bathtub combination, slippers and free toiletries

Practical – Safe, laptop workspace and iron/ironing board (on request)

Comfort

– Daily housekeeping and climate-controlled heating and air conditioning

Need to know – No cots (infant beds) available

Non-Smoking

Corner Twin Room with Extra Bed (Non-Smoking) - Main Tower

Photos of Corner Twin Room with Extra Bed (Non-Smoking) - Main Tower

Room amenities

26.5 sq m

City view

Sleeps 5

3 Single Beds

More details

Room information

Bed details

Sleeps

Max people: 5Max adults: 3Max children: 2

Room details

3 Single Beds

26.5 square metres m2 room with city views

Internet – Free WiFi and wired Internet access

Food & Drink – Fridge and free bottled water

Bathroom – Private bathroom, shower/bathtub combination, slippers and free toiletries

Practical – Safe, laptop workspace and iron/ironing board (on request); free cots/infant beds available on request

Comfort

– Daily housekeeping and climate-controlled heating and air conditioning

Non-Smoking

Twin Room (Non-Smoking) High Floor - Main Tower

Photos of Twin Room (Non-Smoking) High Floor - Main Tower

4.4/5 guest room rating

Room amenities

21 sq m

City view

Sleeps 4

2 Single Beds

More details

Room information

Bed details

Sleeps

Max people: 4Max adults: 2Max children: 2

Room details

2 Single Beds

21 square metres m2 room with city views

Internet – Free WiFi and wired Internet access

Food & Drink – Fridge and free bottled water

Bathroom – Private bathroom, shower/bathtub combination, slippers and free toiletries

Practical – Safe, laptop workspace and iron/ironing board (on request)

Comfort

– Daily housekeeping and climate-controlled heating and air conditioning

Need to know – No cots (infant beds) available

Non-Smoking

Standard Twin Room (Smoking) - Main Tower [Single Use]

Photos of Standard Twin Room (Smoking) - Main Tower [Single Use]

Room amenities

21 sq m

City view

Sleeps 1

2 Single Beds

More details

Room information

Bed details

Sleeps

Max people: 1Max adults: 10

Room details

2 Single Beds

21 square metres m2 room with city views

Internet – Free WiFi and wired Internet access

Food & Drink – Fridge and free bottled water

Bathroom – Private bathroom, shower/bathtub combination, slippers and free toiletries

Practical – Safe, laptop workspace and iron/ironing board (on request)

Comfort

– Daily housekeeping and climate-controlled heating and air conditioning

Need to know – No cots (infant beds) available

Smoking

Premier Double Room (Non-Smoking) High Floor - Main Tower

Photos of Premier Double Room (Non-Smoking) High Floor - Main Tower

4.5/5 guest room rating

Room amenities

21 sq m

City view

Sleeps 3

1 Double Bed

More details

Room information

Bed details

Sleeps

Max people: 3Max adults: 2Max children: 1

Room details

1 Double Bed

21 square metres m2 room with city views

Internet – Free WiFi and wired Internet access

Food & Drink – Fridge and free bottled water

Bathroom – Private bathroom, shower/bathtub combination, slippers and free toiletries

Practical – Safe, laptop workspace and iron/ironing board (on request)

Comfort

– Daily housekeeping and climate-controlled heating and air conditioning

Need to know – No cots (infant beds) available

Non-Smoking

Premier Double Room (Smoking) High Floor - Main Tower

Photos of Premier Double Room (Smoking) High Floor - Main Tower

Room amenities

21 sq m

City view

Sleeps 3

1 Queen Bed

More details

Room information

Bed details

Sleeps

Max people: 3Max adults: 2Max children: 1

Room details

1 Queen Bed

21 square metres m2 room with city views

Internet – Free WiFi and wired Internet access

Food & Drink – Fridge and free bottled water

Bathroom – Private bathroom, shower/bathtub combination, slippers and free toiletries

Practical – Safe, laptop workspace and iron/ironing board (on request)

Comfort

– Daily housekeeping and climate-controlled heating and air conditioning

Need to know – No cots (infant beds) available

Smoking

Double Room (Smoking) - Annex Tower

Photos of Double Room (Smoking) - Annex Tower

4.2/5 guest room rating

Room amenities

20.41 sq m

City view

Sleeps 3

1 Double Bed

More details

Room information

Bed details

Sleeps

Max people: 3Max adults: 2Max children: 1

Room details

1 Double Bed

20.41 square metres m2 room with city views

Internet – Free WiFi and wired Internet access

Food & Drink – Fridge and free bottled water

Bathroom – Private bathroom, shower/bathtub combination, slippers and free toiletries

Practical – Safe, laptop workspace and iron/ironing board (on request)

Comfort

– Daily housekeeping and climate-controlled heating and air conditioning

Need to know – No cots (infant beds) available

Smoking

Millennial Double Room (Non Smoking) - Annex Tower (Pool & Gym Access)

Photos of Millennial Double Room (Non Smoking) - Annex Tower (Pool & Gym Access)

Room amenities

20.41 sq m

City view

Sleeps 3

1 Double Bed

More details

Room information

Bed details

Sleeps

Max people: 3Max adults: 2Max children: 1

Room details

1 Double Bed

20.41 square metres m2 room with city views

Internet – Free WiFi and wired Internet access

Food & Drink – Fridge and free bottled water

Bathroom – Private bathroom, shower/bathtub combination, slippers and free toiletries

Practical – Safe, laptop workspace and iron/ironing board (on request)

Comfort

– Daily housekeeping and climate-controlled heating and air conditioning

Need to know – No cots (infant beds) available

Non-Smoking

Corner Twin Room with Sofa Bed (Non Smoking) High Floor - Main Tower

Photos of Corner Twin Room with Sofa Bed (Non Smoking) High Floor - Main Tower

Room amenities

26.5 sq m

City view

Sleeps 5

2 Single Beds and 1 Single Sofa Bed

More details

Room information

Bed details

Sleeps

Max people: 5Max adults: 3Max children: 2

Room details

2 Single Beds and 1 Single Sofa Bed

26.5 square metres m2 room with city views

Internet – Free WiFi and wired Internet access

Food & Drink – Fridge and free bottled water

Bathroom – Private bathroom, shower/bathtub combination, slippers and free toiletries

Practical – Safe, laptop workspace and iron/ironing board (on request)

Comfort

– Daily housekeeping and climate-controlled heating and air conditioning

Need to know – No cots (infant beds) available

Non-Smoking

Millennial Twin Room (Non Smoking) - Annex Tower (Pool & Gym Access)

Photos of Millennial Twin Room (Non Smoking) - Annex Tower (Pool & Gym Access)

Room amenities

20.41 sq m

City view

Sleeps 4

2 Single Beds

More details

Room information

Bed details

Sleeps

Max people: 4Max adults: 2Max children: 2

Room details

2 Single Beds

20.41 square metres m2 room with city views

Internet – Free WiFi and wired Internet access

Food & Drink – Fridge and free bottled water

Bathroom – Private bathroom, shower/bathtub combination, slippers and free toiletries

Practical – Safe, laptop workspace and iron/ironing board (on request)

Comfort

– Daily housekeeping and climate-controlled heating and air conditioning

Need to know – No cots (infant beds) available

Non-Smoking

Millennial King Room (Non Smoking) - Annex Tower (Pool & Gym Access)

Photos of Millennial King Room (Non Smoking) - Annex Tower (Pool & Gym Access)

Room amenities

25.66 sq m

City view

Sleeps 3

1 King Bed

More details

Room information

Bed details

Sleeps

Max people: 3Max adults: 2Max children: 1

Room details

1 King Bed

25.66 square metres m2 room with city views

Internet – Free WiFi and wired Internet access

Food & Drink – Fridge and free bottled water

Bathroom – Private bathroom, shower/bathtub combination, slippers and free toiletries

Practical – Safe, laptop workspace and iron/ironing board (on request)

Comfort

– Daily housekeeping and climate-controlled heating and air conditioning

Need to know – No cots (infant beds) available

Non-Smoking

Standard Twin Room (Smoking) - Main Tower

Photos of Standard Twin Room (Smoking) - Main Tower

Room amenities

21 sq m

City view

Sleeps 4

2 Single Beds

More details

Room information

Bed details

Sleeps

Max people: 4Max adults: 2Max children: 2

Room details

2 Single Beds

21 square metres m2 room with city views

Internet – Free WiFi and wired Internet access

Food & Drink – Fridge and free bottled water

Bathroom – Private bathroom, shower/bathtub combination, slippers and free toiletries

Practical – Safe, laptop workspace and iron/ironing board (on request)

Comfort

– Daily housekeeping and climate-controlled heating and air conditioning

Need to know – No cots (infant beds) available

Smoking
Rating 5 - Excellent. 960 out of 2936 reviews
Rating 4 - Good. 1312 out of 2936 reviews
Rating 3 - Okay. 439 out of 2936 reviews
Rating 2 - Poor. 162 out of 2936 reviews
Rating 1 - Terrible. 63 out of 2936 reviews
3.9/5
Property conditions & facilities
Liked: Cleanliness, property conditions & facilities
Stayed 1 night in Nov 2020
Liked: Cleanliness, staff & service, property conditions & facilities, room comfort
Stayed 1 night in Nov 2020
Stayed 3 nights in Sep 2020
Disliked: Property conditions & facilities, room comfort
Rude racist staff and a hotel fit for an animal!
When we first arrived, we decided to eat a snack in the lobby whilst we waited for check-in. The lobby employee came over, and yelled at us saying that we cannot eat in the lobby, about 5 times in a row, citing that this is not such an establishment, there are restaurants here and you should eat there instead. If you want to eat your food, go outside as no one else wants to see it. No matter how many times we tried to say "understood", he kept repeating, and also he would not make eye contact with me (the person eating), but at my partner (Japanese). He then came back 10 minutes later with a hotel bag to put our food in (which was already put away), as he once again said, to my partner only, that no other customer wants to see this "sight". Good start. Then, the room was terrible. This is supposed to be a 4 star hotel, but it was akin to a 1 star hostel. The duvet wasn't even made (the cover was just left on top). We requested a double, but were given a twin, and so although this was supposed to be a romantic getaway, we ended up sleeping on separate beds in what had to be the ugliest hotel I've ever been in. Never again! For reference, we went to the Hilton in Odaiba for 2 nights afterwards, for roughly the same price for a King bedroom. Absolutely amazing service, and a beautiful hotel. Only 15 mins away from here, so take your service there if you want a comfortable night away!
Stayed 1 night in Sep 2020
Trip was cancelled due to COVID-19. The reservation was cancelled.
Stayed 1 night in Aug 2020
Stay in the know with the Expedia app
Get real-time notifications, view your trip details and access mobile-only deals.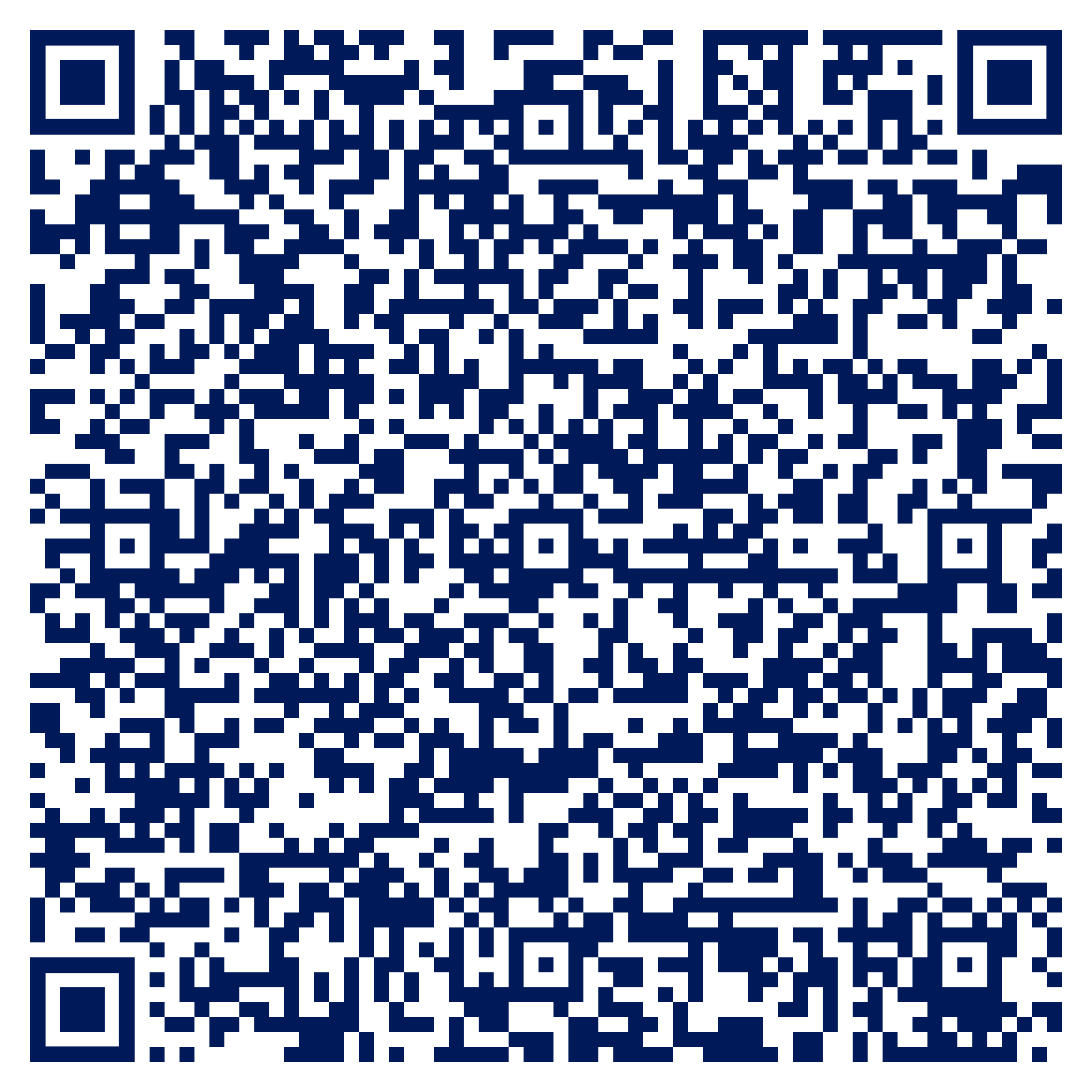 Scan the QR code