Overview of Hard Rock Hotel Desaru Coast
Choose dates to view prices
Deluxe Room, 1 King Bed

Photos of Deluxe Room, 1 King Bed

5/5 guest room rating

Room amenities

42 sq m

Sleeps 3

1 King Bed

More details

Room information

Bed details

Sleeps

Max people: 3Max adults: 2Max children: 1

Room details

1 King Bed

42 square metres m2 soundproofed room with a balcony

Internet – Free WiFi

Entertainment – 55-inch LED TV with digital channels

Food & Drink – Coffee/tea maker and room service (limited hours)

Sleep

– Premium bedding and blackout drapes/curtains

Bathroom – Private bathroom, slippers and a shower with a rainfall showerhead

Practical – Safe, iron/ironing board and desk

Comfort – Air conditioning and daily housekeeping

Need to know – Housekeeping on request

Non-Smoking

Deluxe Room, 1 King Bed (Rock Royalty)

Photos of Deluxe Room, 1 King Bed (Rock Royalty)

Room amenities

42 sq m

Sleeps 2

1 King Bed

More details

Room information

Bed details

Sleeps

Max people: 2Max adults: 20

Room details

1 King Bed

42 square metres m2 soundproofed room with a balcony

Internet – Free WiFi

Entertainment – 55-inch LED TV with digital channels

Food & Drink – Coffee/tea maker and room service (limited hours)

Sleep

– Premium bedding and blackout drapes/curtains

Bathroom – Private bathroom, slippers and a shower with a rainfall showerhead

Practical – Safe, iron/ironing board and desk

Comfort – Air conditioning and daily housekeeping

Need to know – Housekeeping on request

Non-Smoking

Deluxe Room, 1 King Bed (Rock Royalty)

Photos of Deluxe Room, 1 King Bed (Rock Royalty)

Room amenities

42 sq m

Sleeps 3

1 King Bed

More details

Room information

Bed details

Sleeps

Max people: 3Max adults: 2Max children: 1

Room details

1 King Bed

42 square metres m2 soundproofed room with a balcony

Internet – Free WiFi

Entertainment – 55-inch LED TV with digital channels

Food & Drink – Coffee/tea maker and room service (limited hours)

Sleep

– Premium bedding and blackout drapes/curtains

Bathroom – Private bathroom, slippers and a shower with a rainfall showerhead

Practical – Safe, iron/ironing board and desk

Comfort – Air conditioning and daily housekeeping

Need to know – Housekeeping on request

Non-Smoking

Superior Room, 2 Double Beds

Photos of Superior Room, 2 Double Beds

4.8/5 guest room rating

Room amenities

42 sq m

Sleeps 4

2 Double Beds

More details

Room information

Bed details

Sleeps

Max people: 4Max adults: 2Max children: 2

Room details

2 Double Beds

42 square metres m2 soundproofed room with a balcony

Internet – Free WiFi

Entertainment – 55-inch LED TV with digital channels

Food & Drink – Coffee/tea maker and room service (limited hours)

Sleep

– Premium bedding and blackout drapes/curtains

Bathroom – Private bathroom, slippers and a shower with a rainfall showerhead

Practical – Safe, iron/ironing board and desk

Comfort – Air conditioning and daily housekeeping

Need to know – Housekeeping on request

Non-Smoking

Studio Suite

Room amenities

52 sq m

Sleeps 2

1 King Bed

More details

Room information

Bed details

Sleeps

Max people: 2Max adults: 20

Room details

1 King Bed

52 square metres m2

Internet – Free WiFi

Entertainment – 55-inch LED TV with digital channels

Food & Drink – Coffee/tea maker and room service (limited hours)

Sleep

– Premium bedding and blackout drapes/curtains

Bathroom – Private bathroom, slippers and a shower with a rainfall showerhead

Practical – Safe, iron/ironing board and desk

Comfort – Air conditioning and daily housekeeping

Need to know – Housekeeping on request

Non-Smoking

Studio Suite Gold

Photos of Studio Suite Gold

Room amenities

87 sq m

Sleeps 5

1 King Bed and 2 Single Bunk Beds

More details

Room information

Bed details

Sleeps

Max people: 5Max adults: 5Max children: 4

Room details

1 King Bed and 2 Single Bunk Beds

87 square metres m2

Internet – Free WiFi

Entertainment – 55-inch LED TV with digital channels

Food & Drink – Coffee/tea maker and room service (limited hours)

Sleep

– Premium bedding and blackout drapes/curtains

Bathroom – Private bathroom, slippers and a shower with a rainfall showerhead

Practical – Safe, iron/ironing board and desk

Comfort – Air conditioning and daily housekeeping

Need to know – Housekeeping on request

Non-Smoking

Superior Room, 1 King Bed

Photos of Superior Room, 1 King Bed

4.7/5 guest room rating

Room amenities

42 sq m

Sleeps 3

1 King Bed

More details

Room information

Bed details

Sleeps

Max people: 3Max adults: 2Max children: 1

Room details

1 King Bed

42 square metres m2 soundproofed room with a balcony

Internet – Free WiFi

Entertainment – 55-inch LED TV with digital channels

Food & Drink – Coffee/tea maker and room service (limited hours)

Sleep

– Premium bedding and blackout drapes/curtains

Bathroom – Private bathroom, slippers and a shower with a rainfall showerhead

Practical – Safe, iron/ironing board and desk

Comfort – Air conditioning and daily housekeeping

Need to know – Housekeeping on request

Non-Smoking

Deluxe Room, 1 King Bed (Gold)

Photos of Deluxe Room, 1 King Bed (Gold)

5/5 guest room rating

Room amenities

42 sq m

Sleeps 3

1 King Bed

More details

Room information

Bed details

Sleeps

Max people: 3Max adults: 2Max children: 1

Room details

1 King Bed

42 square metres m2 soundproofed room with a balcony

Internet – Free WiFi

Entertainment – 55-inch LED TV with digital channels

Food & Drink – Coffee/tea maker and room service (limited hours)

Sleep

– Premium bedding and blackout drapes/curtains

Bathroom – Private bathroom, slippers and a shower with a rainfall showerhead

Practical – Safe, iron/ironing board and desk

Comfort – Air conditioning and daily housekeeping

Need to know – Housekeeping on request

Non-Smoking

Superior Room, 1 King Bed

Photos of Superior Room, 1 King Bed

5/5 guest room rating

Room amenities

42 sq m

Sleeps 2

1 King Bed

More details

Room information

Bed details

Sleeps

Max people: 2Max adults: 20

Room details

1 King Bed

42 square metres m2 soundproofed room with a balcony

Internet – Free WiFi

Entertainment – 55-inch LED TV with digital channels

Food & Drink – Coffee/tea maker and room service (limited hours)

Sleep

– Premium bedding and blackout drapes/curtains

Bathroom – Private bathroom, slippers and a shower with a rainfall showerhead

Practical – Safe, iron/ironing board and desk

Comfort – Air conditioning and daily housekeeping

Need to know – Housekeeping on request

Non-Smoking

Suite (Rock)

Room amenities

108 sq m

Sleeps 3

1 King Bed

More details

Room information

Bed details

Sleeps

Max people: 3Max adults: 2Max children: 2

Room details

1 King Bed

108 square metres m2

Internet – Free WiFi

Entertainment – 55-inch LED TV with digital channels

Food & Drink – Coffee/tea maker and room service (limited hours)

Sleep

– Premium bedding and blackout drapes/curtains

Bathroom – Private bathroom, slippers and a shower with a rainfall showerhead

Practical – Safe, iron/ironing board and desk

Comfort – Air conditioning and daily housekeeping

Need to know – Housekeeping on request

Non-Smoking

Deluxe Room, 2 Double Beds (Rock Royalty)

Photos of Deluxe Room, 2 Double Beds (Rock Royalty)

Room amenities

42 sq m

Sleeps 4

2 Double Beds

More details

Room information

Bed details

Sleeps

Max people: 4Max adults: 2Max children: 2

Room details

2 Double Beds

42 square metres m2 soundproofed room with a balcony

Internet – Free WiFi

Entertainment – 55-inch LED TV with digital channels

Food & Drink – Coffee/tea maker and room service (limited hours)

Sleep

– Premium bedding and blackout drapes/curtains

Bathroom – Private bathroom, slippers and a shower with a rainfall showerhead

Practical – Safe, iron/ironing board and desk

Comfort – Air conditioning and daily housekeeping

Need to know – Housekeeping on request

Non-Smoking

Deluxe Room, 2 Double Beds

Photos of Deluxe Room, 2 Double Beds

5/5 guest room rating

Room amenities

42 sq m

Sleeps 4

2 Double Beds

More details

Room information

Bed details

Sleeps

Max people: 4Max adults: 3Max children: 2

Room details

2 Double Beds

42 square metres m2 soundproofed room with a balcony

Internet – Free WiFi

Entertainment – 55-inch LED TV with digital channels

Food & Drink – Coffee/tea maker and room service (limited hours)

Sleep

– Premium bedding and blackout drapes/curtains

Bathroom – Private bathroom, slippers and a shower with a rainfall showerhead

Practical – Safe, iron/ironing board and desk

Comfort – Air conditioning and daily housekeeping

Need to know – Housekeeping on request

Non-Smoking

Deluxe Room, 2 Double Beds (Gold)

Photos of Deluxe Room, 2 Double Beds (Gold)

5/5 guest room rating

Room amenities

42 sq m

Sleeps 4

2 Double Beds

More details

Room information

Bed details

Sleeps

Max people: 4Max adults: 2Max children: 2

Room details

2 Double Beds

42 square metres m2 soundproofed room with a balcony

Internet – Free WiFi

Entertainment – 55-inch LED TV with digital channels

Food & Drink – Coffee/tea maker and room service (limited hours)

Sleep

– Premium bedding and blackout drapes/curtains

Bathroom – Private bathroom, slippers and a shower with a rainfall showerhead

Practical – Safe, iron/ironing board and desk

Comfort – Air conditioning and daily housekeeping

Need to know – Housekeeping on request

Non-Smoking
Rating 5 - Excellent. 115 out of 248 reviews
Rating 4 - Good. 101 out of 248 reviews
Rating 3 - Okay. 21 out of 248 reviews
Rating 2 - Poor. 8 out of 248 reviews
Rating 1 - Terrible. 3 out of 248 reviews
4.3/5
Property conditions & facilities
Liked: Cleanliness, staff & service, amenities, property conditions & facilities
Stayed 3 nights in Jan 2021
Travelled with family and small children
Liked: Cleanliness, staff & service, amenities, property conditions & facilities
It is a normal 5 star hotel with good service. It was OK overall
Stayed 2 nights in Dec 2020
Travelled with family and small children
Liked: Cleanliness, staff & service, amenities, property conditions & facilities
Nice room, Beach is close (5 min walk or you can take the bus), Property is next to the water park
Stayed 1 night in Dec 2020
Liked: Cleanliness, staff & service, amenities, property conditions & facilities
Nice place for relaxing..Staff very friendly.. Room very clean.. Foods very delicious..
Stayed 1 night in Dec 2020
Disliked: Cleanliness, property conditions & facilities, room comfort
AC very bad
The room is not as expected and doesn't keep up to the actual hard rock standard in every other places. The air conditioner was a disappointment, I had to sleep with 24-28 temp all the time. Said the temperature will reduce following the room temperature, but it was so slow n the whole day ac on still hot. Since it's cmco you don't expect anything great, but overall is a disappointment. My complain is only the ac and the rest I don't want to comment since it's cmco.
Stayed 2 nights in Nov 2020
Stay in the know with the Expedia app
Get real-time notifications, view your trip details and access mobile-only deals.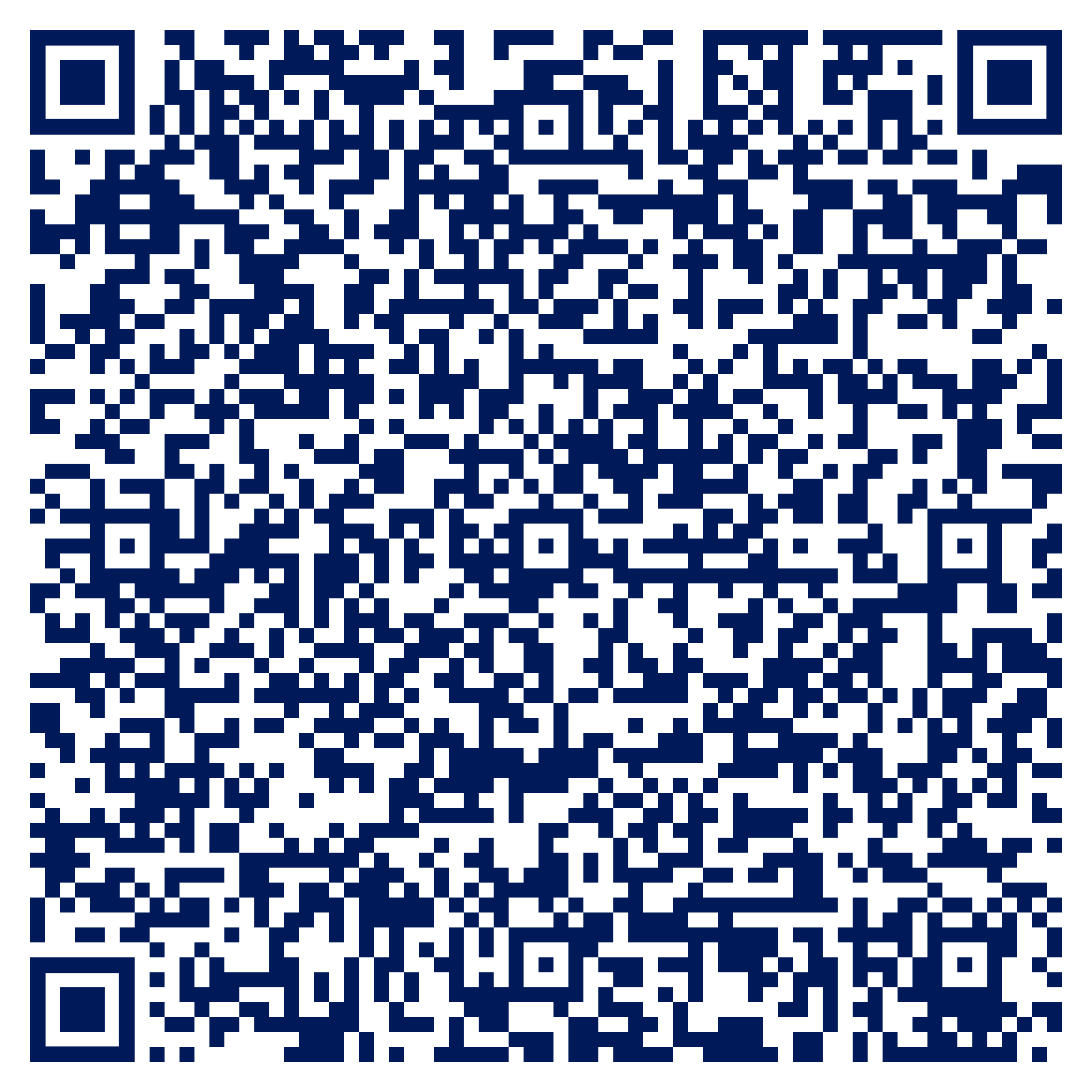 Scan the QR code