Overview of Daiichi Hotel Ryogoku
Choose dates to view prices
Moderate Twin Room, Non Smoking , Sky Tree View

Photos of Moderate Twin Room, Non Smoking , Sky Tree View

Room amenities

24 sq m

Sleeps 4

2 Single Beds

More details

Room information

Bed details

Sleeps

Max people: 4Max adults: 2Max children: 2

Room details

2 Single Beds

24 square metres m2

Internet – Free WiFi and wired Internet access

Entertainment – LCD TV with satellite channels and pay-per-view films

Food & Drink – Fridge and room service

Sleep

– Pillowtop bed, premium bedding, blackout drapes/curtains and bed sheets

Bathroom – Private bathroom, deep-soaking bathtub

Practical - Smartphone with unlimited 4G data, safe, iron/ironing board and desk

Comfort – Air conditioning

Accessibility – Low-height work surfaces and sink, bathroom emergency pull cord, wheelchair accessible and grab bar near toilet

Non-Smoking

Connecting/adjoining rooms can be requested, subject to availability

Single Room, Non Smoking

Photos of Single Room, Non Smoking

Room amenities

19 sq m

Sleeps 2

1 Single Bed

More details

Room information

Bed details

Sleeps

Max people: 2Max adults: 1Max children: 1

Room details

1 Single Bed

19 square metres m2

Internet – Free WiFi and wired Internet access

Entertainment – LCD TV with satellite channels and pay-per-view films

Food & Drink – Fridge and room service

Sleep

– Pillowtop bed, premium bedding, blackout drapes/curtains and bed sheets

Bathroom – Private bathroom, deep-soaking bathtub

Practical - Smartphone with unlimited 4G data, safe, iron/ironing board and desk

Comfort – Air conditioning

Accessibility – Low-height work surfaces and sink, bathroom emergency pull cord, wheelchair accessible and grab bar near toilet

Non-Smoking

Connecting/adjoining rooms can be requested, subject to availability

Quadruple Room, Smoking

Photos of Quadruple Room, Smoking

Room amenities

49 sq m

City view

Sleeps 8

4 Single Beds

More details

Room information

Bed details

Sleeps

Max people: 8Max adults: 40

Room details

4 Single Beds

49 square metres m2 room with city views

Internet – Free WiFi and wired Internet access

Entertainment – LCD TV with satellite channels and pay-per-view films

Food & Drink – Fridge and room service

Sleep

– Pillowtop bed, premium bedding, blackout drapes/curtains and bed sheets

Bathroom – Private bathroom, deep-soaking bathtub

Practical - Smartphone with unlimited 4G data, laptop workspace, safe and iron/ironing board

Comfort – Air conditioning

Accessibility – Low-height work surfaces and sink, bathroom emergency pull cord, wheelchair accessible and grab bar near toilet

Smoking

Connecting/adjoining rooms can be requested, subject to availability

Moderate Double Room, Non Smoking

Photos of Moderate Double Room, Non Smoking

4.6/5 guest room rating

Room amenities

19 sq m

City view

Sleeps 3

1 Queen Bed

More details

Room information

Bed details

Sleeps

Max people: 3Max adults: 2Max children: 1

Room details

1 Queen Bed

19 square metres m2 room with city views

Internet – Free WiFi and wired Internet access

Entertainment – LCD TV with satellite channels and pay-per-view films

Food & Drink – Fridge and room service

Sleep

– Pillowtop bed, premium bedding, blackout drapes/curtains and bed sheets

Bathroom – Private bathroom, deep-soaking bathtub

Practical - Smartphone with unlimited 4G data, safe, iron/ironing board and desk

Comfort – Air conditioning

Accessibility – Low-height work surfaces and sink, bathroom emergency pull cord, wheelchair accessible and grab bar near toilet

Non-Smoking

Connecting/adjoining rooms can be requested, subject to availability

Premium Double Room, Non Smoking (Sky Tree View)

Photos of Premium Double Room, Non Smoking (Sky Tree View)

4.5/5 guest room rating

Room amenities

19 sq m

City view

Sleeps 3

1 Queen Bed

More details

Room information

Bed details

Sleeps

Max people: 3Max adults: 2Max children: 1

Room details

1 Queen Bed

19 square metres m2 room with city views

Internet – Free WiFi and wired Internet access

Entertainment – LCD TV with satellite channels and pay-per-view films

Food & Drink – Fridge and room service

Sleep

– Pillowtop bed, premium bedding, blackout drapes/curtains and bed sheets

Bathroom – Private bathroom, deep-soaking bathtub

Practical - Smartphone with unlimited 4G data, safe, iron/ironing board and desk

Comfort – Air conditioning

Accessibility – Low-height work surfaces and sink, bathroom emergency pull cord, wheelchair accessible and grab bar near toilet

Non-Smoking

Connecting/adjoining rooms can be requested, subject to availability

Triple Room, Non Smoking

Photos of Triple Room, Non Smoking

4.7/5 guest room rating

Room amenities

27 sq m

City view

Sleeps 6

2 Large Single Beds and 1 Single Bed

More details

Room information

Bed details

Sleeps

Max people: 6Max adults: 3Max children: 3

Room details

2 Large Single Beds and 1 Single Bed

27 square metres m2 room with city views

Internet – Free WiFi and wired Internet access

Entertainment – LCD TV with satellite channels and pay-per-view films

Food & Drink – Fridge and room service

Sleep

– Pillowtop bed, premium bedding, blackout drapes/curtains and bed sheets

Bathroom – Private bathroom, deep-soaking bathtub

Practical - Smartphone with unlimited 4G data, safe, iron/ironing board and desk

Comfort – Air conditioning

Accessibility – Low-height work surfaces and sink, bathroom emergency pull cord, wheelchair accessible and grab bar near toilet

Non-Smoking

Connecting/adjoining rooms can be requested, subject to availability

Superior Twin Room

Photos of Superior Twin Room

Room amenities

27 sq m

City view

Sleeps 4

2 Large Single Beds

More details

Room information

Bed details

Sleeps

Max people: 4Max adults: 2Max children: 2

Room details

2 Large Single Beds

27 square metres m2 room with city views

Internet – Free WiFi and wired Internet access

Entertainment – LCD TV with satellite channels and pay-per-view films

Food & Drink – Fridge and room service

Sleep

– Pillowtop bed, premium bedding, blackout drapes/curtains and bed sheets

Bathroom – Private bathroom, deep-soaking bathtub

Practical - Smartphone with unlimited 4G data, safe, iron/ironing board and desk

Comfort – Air conditioning

Accessibility – Low-height work surfaces and sink, bathroom emergency pull cord, wheelchair accessible and grab bar near toilet

Smoking And Non-Smoking

Connecting/adjoining rooms can be requested, subject to availability

Moderate Twin Room, Smoking, Sky Tree View

Photos of Moderate Twin Room, Smoking, Sky Tree View

4.2/5 guest room rating

Room amenities

24 sq m

City view

Sleeps 4

2 Single Beds

More details

Room information

Bed details

Sleeps

Max people: 4Max adults: 20

Room details

2 Single Beds

24 square metres m2 room with city views

Internet – Free WiFi and wired Internet access

Entertainment – LCD TV with satellite channels and pay-per-view films

Food & Drink – Fridge and room service

Sleep

– Pillowtop bed, premium bedding, blackout drapes/curtains and bed sheets

Bathroom – Private bathroom, deep-soaking bathtub

Practical - Smartphone with unlimited 4G data, safe, iron/ironing board and desk

Comfort – Air conditioning

Accessibility – Low-height work surfaces and sink, bathroom emergency pull cord, wheelchair accessible and grab bar near toilet

Smoking

Connecting/adjoining rooms can be requested, subject to availability

Single Room

4.4/5 guest room rating

Room amenities

19 sq m

City view

Sleeps 2

1 Single Bed

More details

Room information

Bed details

Sleeps

Max people: 2Max adults: 1Max children: 1

Room details

1 Single Bed

19 square metres m2 room with city views

Internet – Free WiFi and wired Internet access

Entertainment – LCD TV with satellite channels and pay-per-view films

Food & Drink – Fridge and room service

Sleep

– Pillowtop bed, premium bedding, blackout drapes/curtains and bed sheets

Bathroom – Private bathroom, deep-soaking bathtub

Practical - Smartphone with unlimited 4G data, safe, iron/ironing board and desk

Comfort – Air conditioning

Accessibility – Low-height work surfaces and sink, bathroom emergency pull cord, wheelchair accessible and grab bar near toilet

Smoking And Non-Smoking

Connecting/adjoining rooms can be requested, subject to availability

Quadruple Room, Non Smoking

Photos of Quadruple Room, Non Smoking

Room amenities

49 sq m

Sleeps 8

4 Single Beds

More details

Room information

Bed details

Sleeps

Max people: 8Max adults: 4Max children: 4

Room details

4 Single Beds

49 square metres m2

Internet – Free WiFi and wired Internet access

Entertainment – LCD TV with satellite channels and pay-per-view films

Food & Drink – Fridge and room service

Sleep

– Pillowtop bed, premium bedding, blackout drapes/curtains and bed sheets

Bathroom – Private bathroom, deep-soaking bathtub

Practical - Smartphone with unlimited 4G data, laptop workspace, safe and iron/ironing board

Comfort – Air conditioning

Accessibility – Low-height work surfaces and sink, bathroom emergency pull cord, wheelchair accessible and grab bar near toilet

Non-Smoking

Connecting/adjoining rooms can be requested, subject to availability

Triple Room, Smoking (Adjacent Room)

Photos of Triple Room, Smoking (Adjacent Room)

Room amenities

27 sq m

City view

Sleeps 12

4 Large Single Beds and 2 Single Beds

More details

Room information

Bed details

Sleeps

Max people: 12Max adults: 60

Room details

4 Large Single Beds and 2 Single Beds

27 square metres m2 room with city views

Internet – Free WiFi and wired Internet access

Entertainment – LCD TV with satellite channels and pay-per-view films

Food & Drink – Fridge and room service

Sleep

– Pillowtop bed, premium bedding, blackout drapes/curtains and bed sheets

Bathroom – Private bathroom, deep-soaking bathtub

Practical - Smartphone with unlimited 4G data, safe, iron/ironing board and desk

Comfort – Air conditioning

Accessibility – Low-height work surfaces and sink, bathroom emergency pull cord, wheelchair accessible and grab bar near toilet

Smoking

Connecting/adjoining rooms can be requested, subject to availability

Moderate Twin Room, Non Smoking

Photos of Moderate Twin Room, Non Smoking

Room amenities

19 sq m

Sleeps 4

2 Single Beds

More details

Room information

Bed details

Sleeps

Max people: 4Max adults: 2Max children: 2

Room details

2 Single Beds

19 square metres m2

Internet – Free WiFi and wired Internet access

Entertainment – LCD TV with satellite channels and pay-per-view films

Food & Drink – Fridge and room service

Sleep

– Pillowtop bed, premium bedding, blackout drapes/curtains and bed sheets

Bathroom – Private bathroom, deep-soaking bathtub

Practical - Smartphone with unlimited 4G data, safe, iron/ironing board and desk

Comfort – Air conditioning

Accessibility – Low-height work surfaces and sink, bathroom emergency pull cord, wheelchair accessible and grab bar near toilet

Non-Smoking

Connecting/adjoining rooms can be requested, subject to availability

Run of House

4.3/5 guest room rating

Room amenities

19 sq m

Sleeps 1

1 Single Bed

More details

Room information

Bed details

Sleeps

Max people: 1Max adults: 10

Room details

1 Single Bed

19 square metres m2

Internet – Free WiFi and wired Internet access

Entertainment – LCD TV with satellite channels and pay-per-view films

Food & Drink – Fridge and room service

Sleep

– Pillowtop bed, premium bedding, blackout drapes/curtains and bed sheets

Bathroom – Private bathroom, deep-soaking bathtub

Practical - Smartphone with unlimited 4G data, safe, iron/ironing board and desk

Comfort – Air conditioning

Accessibility – Low-height work surfaces and sink, bathroom emergency pull cord, wheelchair accessible and grab bar near toilet

Smoking And Non-Smoking

Room/bed type depends on availability at check-in

Connecting/adjoining rooms can be requested, subject to availability

Premium Twin Room, Non Smoking, River View

Photos of Premium Twin Room, Non Smoking, River View

5/5 guest room rating

Room amenities

27 sq m

River view

Sleeps 4

2 Large Single Beds

More details

Room information

Bed details

Sleeps

Max people: 4Max adults: 2Max children: 2

Room details

2 Large Single Beds

27 square metres m2 room with river views

Internet – Free WiFi and wired Internet access

Entertainment – LCD TV with satellite channels and pay-per-view films

Food & Drink – Fridge and room service

Sleep

– Pillowtop bed, premium bedding, blackout drapes/curtains and bed sheets

Bathroom – Private bathroom, deep-soaking bathtub

Practical - Smartphone with unlimited 4G data, safe, iron/ironing board and desk

Comfort – Air conditioning

Accessibility – Low-height work surfaces and sink, bathroom emergency pull cord, wheelchair accessible and grab bar near toilet

Non-Smoking

Connecting/adjoining rooms can be requested, subject to availability

Triple Room, Non Smoking (Adjacent Room)

Photos of Triple Room, Non Smoking (Adjacent Room)

Room amenities

27 sq m

Sleeps 12

4 Large Single Beds and 2 Single Beds

More details

Room information

Bed details

Sleeps

Max people: 12Max adults: 6Max children: 6

Room details

4 Large Single Beds and 2 Single Beds

27 square metres m2

Internet – Free WiFi and wired Internet access

Entertainment – LCD TV with satellite channels and pay-per-view films

Food & Drink – Fridge and room service

Sleep

– Pillowtop bed, premium bedding, blackout drapes/curtains and bed sheets

Bathroom – Private bathroom, deep-soaking bathtub

Practical - Smartphone with unlimited 4G data, safe, iron/ironing board and desk

Comfort – Air conditioning

Accessibility – Low-height work surfaces and sink, bathroom emergency pull cord, wheelchair accessible and grab bar near toilet

Non-Smoking

Connecting/adjoining rooms can be requested, subject to availability

Triple Room, Smoking

Photos of Triple Room, Smoking

3.9/5 guest room rating

Room amenities

27 sq m

City view

Sleeps 6

2 Large Single Beds and 1 Single Bed

More details

Room information

Bed details

Sleeps

Max people: 6Max adults: 30

Room details

2 Large Single Beds and 1 Single Bed

27 square metres m2 room with city views

Internet – Free WiFi and wired Internet access

Entertainment – LCD TV with satellite channels and pay-per-view films

Food & Drink – Fridge and room service

Sleep

– Pillowtop bed, premium bedding, blackout drapes/curtains and bed sheets

Bathroom – Private bathroom, deep-soaking bathtub

Practical - Smartphone with unlimited 4G data, safe, iron/ironing board and desk

Comfort – Air conditioning

Accessibility – Low-height work surfaces and sink, bathroom emergency pull cord, wheelchair accessible and grab bar near toilet

Smoking

Connecting/adjoining rooms can be requested, subject to availability

Premium Twin Room, Non Smoking (Sky Tree View)

Photos of Premium Twin Room, Non Smoking (Sky Tree View)

3.7/5 guest room rating

Room amenities

24 sq m

City view

Sleeps 4

2 Large Single Beds

More details

Room information

Bed details

Sleeps

Max people: 4Max adults: 2Max children: 2

Room details

2 Large Single Beds

24 square metres m2 room with city views

Internet – Free WiFi and wired Internet access

Entertainment – LCD TV with satellite channels and pay-per-view films

Food & Drink – Fridge and room service

Sleep

– Pillowtop bed, premium bedding, blackout drapes/curtains and bed sheets

Bathroom – Private bathroom, deep-soaking bathtub

Practical - Smartphone with unlimited 4G data, safe, iron/ironing board and desk

Comfort – Air conditioning

Accessibility – Low-height work surfaces and sink, bathroom emergency pull cord, wheelchair accessible and grab bar near toilet

Non-Smoking

Connecting/adjoining rooms can be requested, subject to availability

Superior Twin Room, Non Smoking

Photos of Superior Twin Room, Non Smoking

Room amenities

27 sq m

Sleeps 4

2 Large Single Beds

More details

Room information

Bed details

Sleeps

Max people: 4Max adults: 2Max children: 2

Room details

2 Large Single Beds

27 square metres m2

Internet – Free WiFi and wired Internet access

Entertainment – LCD TV with satellite channels and pay-per-view films

Food & Drink – Fridge and room service

Sleep

– Pillowtop bed, premium bedding, blackout drapes/curtains and bed sheets

Bathroom – Private bathroom, deep-soaking bathtub

Practical - Smartphone with unlimited 4G data, safe, iron/ironing board and desk

Comfort – Air conditioning

Accessibility – Low-height work surfaces and sink, bathroom emergency pull cord, wheelchair accessible and grab bar near toilet

Non-Smoking

Connecting/adjoining rooms can be requested, subject to availability

Moderate Twin Room, Smoking

Photos of Moderate Twin Room, Smoking

4.4/5 guest room rating

Room amenities

19 sq m

City view

Sleeps 4

2 Single Beds

More details

Room information

Bed details

Sleeps

Max people: 4Max adults: 20

Room details

2 Single Beds

19 square metres m2 room with city views

Internet – Free WiFi and wired Internet access

Entertainment – LCD TV with satellite channels and pay-per-view films

Food & Drink – Fridge and room service

Sleep

– Pillowtop bed, premium bedding, blackout drapes/curtains and bed sheets

Bathroom – Private bathroom, deep-soaking bathtub

Practical - Smartphone with unlimited 4G data, safe, iron/ironing board and desk

Comfort – Air conditioning

Accessibility – Low-height work surfaces and sink, bathroom emergency pull cord, wheelchair accessible and grab bar near toilet

Smoking

Connecting/adjoining rooms can be requested, subject to availability
Rating 5 - Excellent. 423 out of 990 reviews
Rating 4 - Good. 422 out of 990 reviews
Rating 3 - Okay. 117 out of 990 reviews
Rating 2 - Poor. 19 out of 990 reviews
Rating 1 - Terrible. 9 out of 990 reviews
4.1/5
Property conditions & facilities
Liked: Cleanliness, staff & service, amenities, property conditions & facilities
Stayed 1 night in Sep 2020
Liked: Cleanliness, staff & service, amenities, property conditions & facilities
The personnel of the hotel was really professional. The hotel is 20-year old but it is very clean and good shape.
Stayed 7 nights in Mar 2020
Stayed 3 nights in Feb 2020
Stayed 7 nights in Feb 2020
Liked: Cleanliness, staff & service, amenities, property conditions & facilities
I thought the breakfast buffet was very high quality. Interesting foods especially those preferred in Sumo which is representative of the area. I'd stay here again without question with my family.
Stayed 5 nights in Feb 2020
Stay in the know with the Expedia app
Get real-time notifications, view your trip details and access mobile-only deals.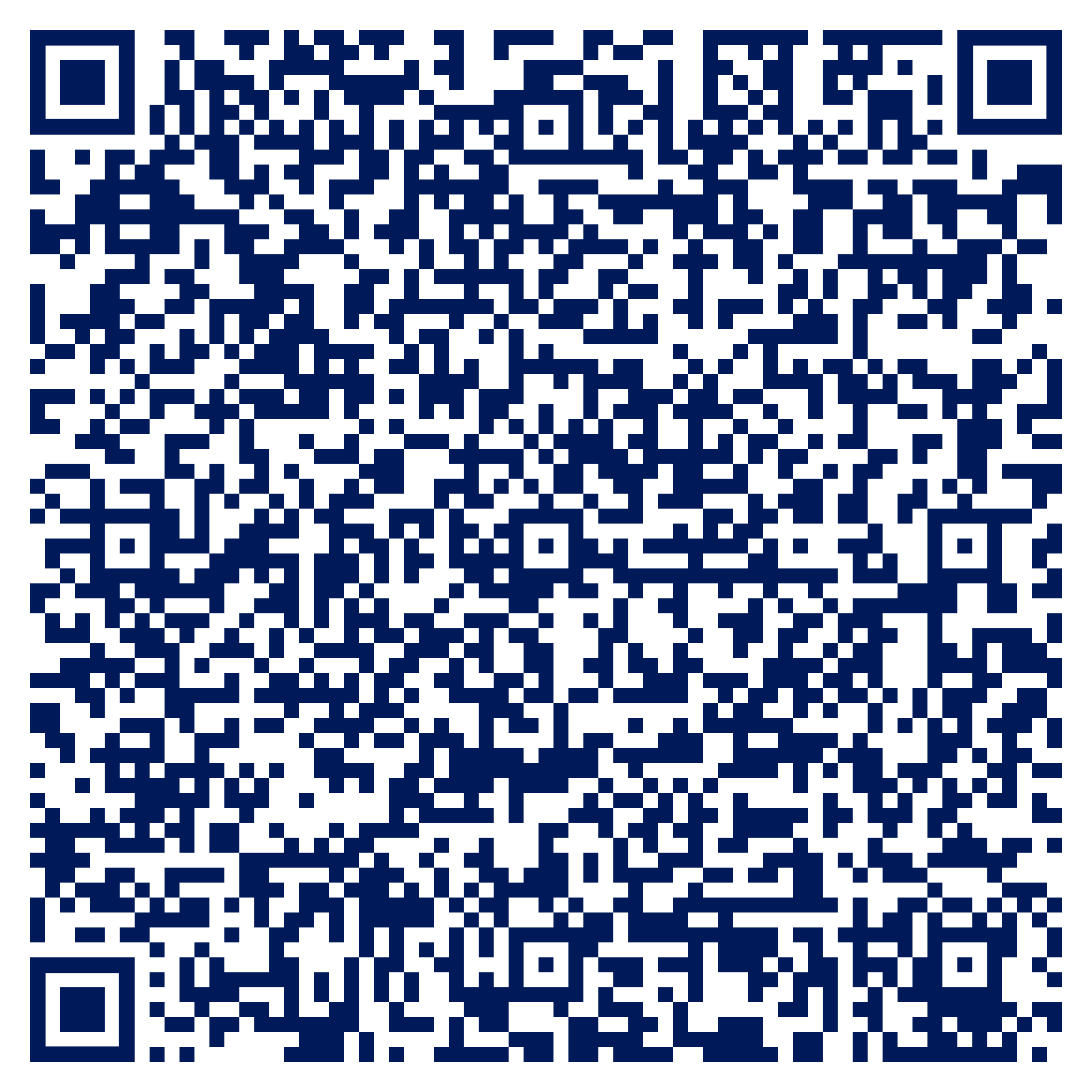 Scan the QR code