Overview of Oriental Suites Airport Osaka Rinku
Choose dates to view prices
Deluxe Corner Double Room Bay View

Photos of Deluxe Corner Double Room Bay View

Room amenities

35.6 sq m

Bay view

Sleeps 3

1 Double Bed

More details

Room information

Bed details

Sleeps

Max people: 3Max adults: 2Max children: 1

Room details

1 Double Bed

35.6 square metres m2 room with bay views

Layout – Bedroom and sitting area

Internet – Free WiFi

Entertainment – Flat-screen TV

Food & Drink – Fridge and free bottled water

Sleep

– Blackout drapes/curtains and bed sheets

Bathroom – Private bathroom, shower/bathtub combination, a toilet with electronic bidet and slippers

Practical – Laptop-compatible safe, phone and wardrobe

Comfort – Air conditioning, daily housekeeping and heating

Accessibility – Wheelchair accessible

Need to know – No cots (infant beds) or rollaway/extra beds available

Non-Smoking

Standard Corner Double Room

Photos of Standard Corner Double Room

5/5 guest room rating

Room amenities

23.1 sq m

Sleeps 3

1 Double Bed

More details

Room information

Bed details

Sleeps

Max people: 3Max adults: 2Max children: 1

Room details

1 Double Bed

23.1 square metres m2

Layout – bedrooms

Internet – Free WiFi

Entertainment – Flat-screen TV

Food & Drink – Fridge and free bottled water

Sleep

– Blackout drapes/curtains and bed sheets

Bathroom – Private bathroom, shower/bathtub combination, a toilet with electronic bidet and slippers

Practical – Laptop-compatible safe, phone and wardrobe

Comfort – Air conditioning, daily housekeeping and heating

Accessibility – Wheelchair accessible

Need to know – No cots (infant beds) or rollaway/extra beds available

Non-Smoking

Deluxe Twin Room

Photos of Deluxe Twin Room

Room amenities

30.8 sq m

Sleeps 4

2 Double Beds

More details

Room information

Bed details

Sleeps

Max people: 4Max adults: 2Max children: 2

Room details

2 Double Beds

30.8 square metres m2

Layout – Bedroom and sitting area

Internet – Free WiFi

Entertainment – Flat-screen TV

Food & Drink – Fridge and free bottled water

Sleep

– Blackout drapes/curtains and bed sheets

Bathroom – Private bathroom, shower/bathtub combination, a toilet with electronic bidet and slippers

Practical – Laptop-compatible safe, phone and wardrobe

Comfort – Air conditioning, daily housekeeping and heating

Accessibility – Wheelchair accessible

Need to know – No cots (infant beds) or rollaway/extra beds available

Non-Smoking

Run of House, Non Smoking

Photos of Run of House, Non Smoking

4.4/5 guest room rating

Room amenities

18.3 sq m

Sleeps 1

1 Double Bed OR 2 Single Beds

More details

Room information

Bed details

Sleeps

Max people: 1Max adults: 10

Room details

1 Double Bed or 2 Single Beds

18.3 square metres m2

Internet – Free WiFi

Entertainment – Flat-screen TV

Food & Drink – Fridge and free bottled water

Sleep

– Blackout drapes/curtains and bed sheets

Bathroom – Private bathroom, shower/bathtub combination, a toilet with electronic bidet and slippers

Practical – Laptop-compatible safe, phone and wardrobe

Comfort – Air conditioning, daily housekeeping and heating

Accessibility – Wheelchair accessible

Need to know – No cots (infant beds) or rollaway/extra beds available

Non-Smoking

Room/bed type depends on availability at check-in

Deluxe Corner Twin Room Bay View

Photos of Deluxe Corner Twin Room Bay View

Room amenities

44.4 sq m

Bay view

Sleeps 4

2 Double Beds

More details

Room information

Bed details

Sleeps

Max people: 4Max adults: 2Max children: 2

Room details

2 Double Beds

44.4 square metres m2 room with bay views

Layout – Bedroom and sitting area

Internet – Free WiFi

Entertainment – Flat-screen TV

Food & Drink – Fridge and free bottled water

Sleep

– Blackout drapes/curtains and bed sheets

Bathroom – Private bathroom, shower/bathtub combination, a toilet with electronic bidet and slippers

Practical – Laptop-compatible safe, phone and wardrobe

Comfort – Air conditioning, daily housekeeping and heating

Accessibility – Wheelchair accessible

Need to know – No cots (infant beds) or rollaway/extra beds available

Non-Smoking

Superior Corner Twin Room

Photos of Superior Corner Twin Room

Room amenities

34.9 sq m

Sleeps 4

2 Single Beds

More details

Room information

Bed details

Sleeps

Max people: 4Max adults: 2Max children: 2

Room details

2 Single Beds

34.9 square metres m2

Layout – bedrooms

Internet – Free WiFi

Entertainment – Flat-screen TV

Food & Drink – Fridge and free bottled water

Sleep

– Blackout drapes/curtains and bed sheets

Bathroom – Private bathroom, shower/bathtub combination, a toilet with electronic bidet and slippers

Practical – Laptop-compatible safe, phone and wardrobe

Comfort – Air conditioning, daily housekeeping and heating

Accessibility – Wheelchair accessible

Need to know – No cots (infant beds) or rollaway/extra beds available

Non-Smoking

Oriental Suite

5/5 guest room rating

Room amenities

75.1 sq m

Bay view

Sleeps 5

1 Queen Bed

More details

Room information

Bed details

Sleeps

Max people: 5Max adults: 4Max children: 1

Room details

1 Queen Bed

75.1 square metres m2 room with bay views

Layout – Bedroom, living room and dining area

Internet – Free WiFi

Entertainment – Flat-screen TV

Food & Drink – Fridge and free bottled water

Sleep

– Blackout drapes/curtains and bed sheets

Bathroom – Private bathroom, shower/bathtub combination, a toilet with electronic bidet and slippers

Practical – Laptop-compatible safe, phone and wardrobe

Comfort – Air conditioning, daily housekeeping and heating

Accessibility – Wheelchair accessible

Need to know – No cots (infant beds) or rollaway/extra beds available

Non-Smoking

Standard Double Room, Bay View

Photos of Standard Double Room, Bay View

5/5 guest room rating

Room amenities

22.1 sq m

Bay view

Sleeps 3

1 Double Bed

More details

Room information

Bed details

Sleeps

Max people: 3Max adults: 2Max children: 1

Room details

1 Double Bed

22.1 square metres m2 room with bay views

Layout – bedrooms

Internet – Free WiFi

Entertainment – Flat-screen TV

Food & Drink – Fridge and free bottled water

Sleep

– Blackout drapes/curtains and bed sheets

Bathroom – Private bathroom, shower/bathtub combination, a toilet with electronic bidet and slippers

Practical – Laptop-compatible safe, phone and wardrobe

Comfort – Air conditioning, daily housekeeping and heating

Accessibility – Wheelchair accessible

Need to know – No cots (infant beds) or rollaway/extra beds available

Non-Smoking

Deluxe Corner Twin Room Bay View (1 Extra bed)

Photos of Deluxe Corner Twin Room Bay View (1 Extra bed)

5/5 guest room rating

Room amenities

44.4 sq m

Bay view

Sleeps 6

2 Double Beds and 1 Double Sofa Bed

More details

Room information

Bed details

Sleeps

Max people: 6Max adults: 6Max children: 3

Room details

2 Double Beds and 1 Double Sofa Bed

44.4 square metres m2 room with bay views

Layout – Bedroom and sitting area

Internet – Free WiFi

Entertainment – Flat-screen TV

Food & Drink – Fridge and free bottled water

Sleep

– Blackout drapes/curtains and bed sheets

Bathroom – Private bathroom, shower/bathtub combination, a toilet with electronic bidet and slippers

Practical – Laptop-compatible safe, phone and wardrobe

Comfort – Air conditioning, daily housekeeping and heating

Accessibility – Wheelchair accessible

Need to know – No cots (infant beds) or rollaway/extra beds available

Non-Smoking

Standard Twin Room, Bay View (Extra bed)

Photos of Standard Twin Room, Bay View (Extra bed)

Room amenities

28.3 sq m

Bay view

Sleeps 6

2 Double Beds and 1 Single Sofa Bed

More details

Room information

Bed details

Sleeps

Max people: 6Max adults: 3Max children: 3

Room details

2 Double Beds and 1 Single Sofa Bed

28.3 square metres m2 room with bay views

Layout – bedrooms

Internet – Free WiFi

Entertainment – Flat-screen TV

Food & Drink – Fridge and free bottled water

Sleep

– Blackout drapes/curtains and bed sheets

Bathroom – Private bathroom, shower/bathtub combination, a toilet with electronic bidet and slippers

Practical – Laptop-compatible safe, phone and wardrobe

Comfort – Air conditioning, daily housekeeping and heating

Accessibility – Wheelchair accessible

Need to know – No cots (infant beds) or rollaway/extra beds available

Non-Smoking

Superior Twin Room, Bay View

Photos of Superior Twin Room, Bay View

5/5 guest room rating

Room amenities

31.8 sq m

Bay view

Sleeps 4

2 Single Beds

More details

Room information

Bed details

Sleeps

Max people: 4Max adults: 2Max children: 2

Room details

2 Single Beds

31.8 square metres m2 room with bay views

Layout – Bedroom and sitting area

Internet – Free WiFi

Entertainment – Flat-screen TV

Food & Drink – Fridge and free bottled water

Sleep

– Blackout drapes/curtains and bed sheets

Bathroom – Private bathroom, shower/bathtub combination, a toilet with electronic bidet and slippers

Practical – Laptop-compatible safe, phone and wardrobe

Comfort – Air conditioning, daily housekeeping and heating

Accessibility – Wheelchair accessible

Need to know – No cots (infant beds) or rollaway/extra beds available

Non-Smoking

Deluxe Corner Double Room Bay View (Extra bed)

Photos of Deluxe Corner Double Room Bay View (Extra bed)

Room amenities

35.6 sq m

Bay view

Sleeps 5

1 Double Bed and 1 Single Sofa Bed

More details

Room information

Bed details

Sleeps

Max people: 5Max adults: 3Max children: 2

Room details

1 Double Bed and 1 Single Sofa Bed

35.6 square metres m2 room with bay views

Layout – bedrooms

Internet – Free WiFi

Entertainment – Flat-screen TV

Food & Drink – Fridge and free bottled water

Sleep

– Blackout drapes/curtains and bed sheets

Bathroom – Private bathroom, shower/bathtub combination, a toilet with electronic bidet and slippers

Practical – Laptop-compatible safe, phone and wardrobe

Comfort – Air conditioning, daily housekeeping and heating

Accessibility – Wheelchair accessible

Need to know – No cots (infant beds) or rollaway/extra beds available

Non-Smoking

Deluxe Twin Room, Bay View

Photos of Deluxe Twin Room, Bay View

4.3/5 guest room rating

Room amenities

33.3 sq m

Bay view

Sleeps 4

2 Double Beds

More details

Room information

Bed details

Sleeps

Max people: 4Max adults: 2Max children: 2

Room details

2 Double Beds

33.3 square metres m2 room with bay views

Layout – Bedroom and sitting area

Internet – Free WiFi

Entertainment – Flat-screen TV

Food & Drink – Fridge and free bottled water

Sleep

– Blackout drapes/curtains and bed sheets

Bathroom – Private bathroom, shower/bathtub combination, a toilet with electronic bidet and slippers

Practical – Laptop-compatible safe, phone and wardrobe

Comfort – Air conditioning, daily housekeeping and heating

Accessibility – Wheelchair accessible

Need to know – No cots (infant beds) or rollaway/extra beds available

Non-Smoking

Superior Corner Twin Room (Extra bed)

Photos of Superior Corner Twin Room (Extra bed)

Room amenities

35.1 sq m

Bay view

Sleeps 6

2 Single Beds and 1 Single Sofa Bed

More details

Room information

Bed details

Sleeps

Max people: 6Max adults: 3Max children: 3

Room details

2 Single Beds and 1 Single Sofa Bed

35.1 square metres m2 room with bay views

Layout – bedrooms

Internet – Free WiFi

Entertainment – Flat-screen TV

Food & Drink – Fridge and free bottled water

Sleep

– Blackout drapes/curtains and bed sheets

Bathroom – Private bathroom, shower/bathtub combination, a toilet with electronic bidet and slippers

Practical – Laptop-compatible safe, phone and wardrobe

Comfort – Air conditioning, daily housekeeping and heating

Accessibility – Wheelchair accessible

Need to know – No cots (infant beds) or rollaway/extra beds available

Non-Smoking

Standard Double Room

Photos of Standard Double Room

Room amenities

18.3 sq m

Sleeps 3

1 Double Bed

More details

Room information

Bed details

Sleeps

Max people: 3Max adults: 2Max children: 1

Room details

1 Double Bed

18.3 square metres m2

Layout – bedrooms

Internet – Free WiFi

Entertainment – Flat-screen TV

Food & Drink – Fridge and free bottled water

Sleep

– Blackout drapes/curtains and bed sheets

Bathroom – Private bathroom, shower/bathtub combination, a toilet with electronic bidet and slippers

Practical – Laptop-compatible safe, phone and wardrobe

Comfort – Air conditioning, daily housekeeping and heating

Accessibility – Wheelchair accessible

Need to know – No cots (infant beds) or rollaway/extra beds available

Non-Smoking

Standard Twin Room, Bay View

Photos of Standard Twin Room, Bay View

5/5 guest room rating

Room amenities

23.8 sq m

Bay view

Sleeps 4

2 Double Beds

More details

Room information

Bed details

Sleeps

Max people: 4Max adults: 2Max children: 2

Room details

2 Double Beds

23.8 square metres m2 room with bay views

Layout – bedrooms

Internet – Free WiFi

Entertainment – Flat-screen TV

Food & Drink – Fridge and free bottled water

Sleep

– Blackout drapes/curtains and bed sheets

Bathroom – Private bathroom, shower/bathtub combination, a toilet with electronic bidet and slippers

Practical – Laptop-compatible safe, phone and wardrobe

Comfort – Air conditioning, daily housekeeping and heating

Accessibility – Wheelchair accessible

Need to know – No cots (infant beds) or rollaway/extra beds available

Non-Smoking

Superior Twin Room, Bay View (Extra bed)

Photos of Superior Twin Room, Bay View (Extra bed)

5/5 guest room rating

Room amenities

31.8 sq m

Bay view

Sleeps 6

2 Single Beds and 1 Single Sofa Bed

More details

Room information

Bed details

Sleeps

Max people: 6Max adults: 3Max children: 3

Room details

2 Single Beds and 1 Single Sofa Bed

31.8 square metres m2 room with bay views

Layout – Bedroom and sitting area

Internet – Free WiFi

Entertainment – Flat-screen TV

Food & Drink – Fridge and free bottled water

Sleep

– Blackout drapes/curtains and bed sheets

Bathroom – Private bathroom, shower/bathtub combination, a toilet with electronic bidet and slippers

Practical – Laptop-compatible safe, phone and wardrobe

Comfort – Air conditioning, daily housekeeping and heating

Accessibility – Wheelchair accessible

Need to know – No cots (infant beds) or rollaway/extra beds available

Non-Smoking

Deluxe Twin Room, Bay View (Extra bed)

Photos of Deluxe Twin Room, Bay View (Extra bed)

Room amenities

32.6 sq m

Bay view

Sleeps 6

2 Double Beds and 1 Single Sofa Bed

More details

Room information

Bed details

Sleeps

Max people: 6Max adults: 3Max children: 3

Room details

2 Double Beds and 1 Single Sofa Bed

32.6 square metres m2 room with bay views

Layout – Bedroom and sitting area

Internet – Free WiFi

Entertainment – Flat-screen TV

Food & Drink – Fridge and free bottled water

Sleep

– Blackout drapes/curtains and bed sheets

Bathroom – Private bathroom, shower/bathtub combination, a toilet with electronic bidet and slippers

Practical – Laptop-compatible safe, phone and wardrobe

Comfort – Air conditioning, daily housekeeping and heating

Accessibility – Wheelchair accessible

Need to know – No cots (infant beds) or rollaway/extra beds available

Non-Smoking

Run of House for 2 people, Non Smoking

Photos of Run of House for 2 people, Non Smoking

5/5 guest room rating

Room amenities

18.3 sq m

Sleeps 3

1 Double Bed OR 2 Single Beds

More details

Room information

Bed details

Sleeps

Max people: 3Max adults: 3Max children: 1

Room details

1 Double Bed or 2 Single Beds

18.3 square metres m2

Internet – Free WiFi

Entertainment – Flat-screen TV

Food & Drink – Fridge and free bottled water

Sleep

– Blackout drapes/curtains and bed sheets

Bathroom – Private bathroom, shower/bathtub combination, a toilet with electronic bidet and slippers

Practical – Laptop-compatible safe, phone and wardrobe; free rollaway/extra beds available on request

Comfort – Air conditioning, daily housekeeping and heating

Accessibility – Wheelchair accessible

Need to know – No cots (infant beds) available

Non-Smoking

Room/bed type depends on availability at check-in
Rating 5 - Excellent. 193 out of 315 reviews
Rating 4 - Good. 95 out of 315 reviews
Rating 3 - Okay. 15 out of 315 reviews
Rating 2 - Poor. 9 out of 315 reviews
Rating 1 - Terrible. 3 out of 315 reviews
4.5/5
Property conditions & facilities
Stayed 1 night in Aug 2020
Liked: Cleanliness, staff & service, property conditions & facilities, room comfort
Stayed 2 nights in May 2020
Business traveller, Travelled with group
Liked: Cleanliness, staff & service, amenities, property conditions & facilities
The view from my room was breathtaking, loved the cleanliness of the room. The price paid for the room was fair.
Stayed 1 night in May 2020
Stayed 1 night in Apr 2020
Liked: Cleanliness, staff & service, property conditions & facilities, room comfort
Excellent hotel!
Very new, spacious & clean hotel with beautiful views. Right next to the train station and connected all the way to premium outlets. The concierge is very kind to provide us with room upgrade, late checkout, free coffee & meal. Will definitely stay there again if going on shopping trips to Japan.
Stayed 2 nights in Mar 2020
Stay in the know with the Expedia app
Get real-time notifications, view your trip details and access mobile-only deals.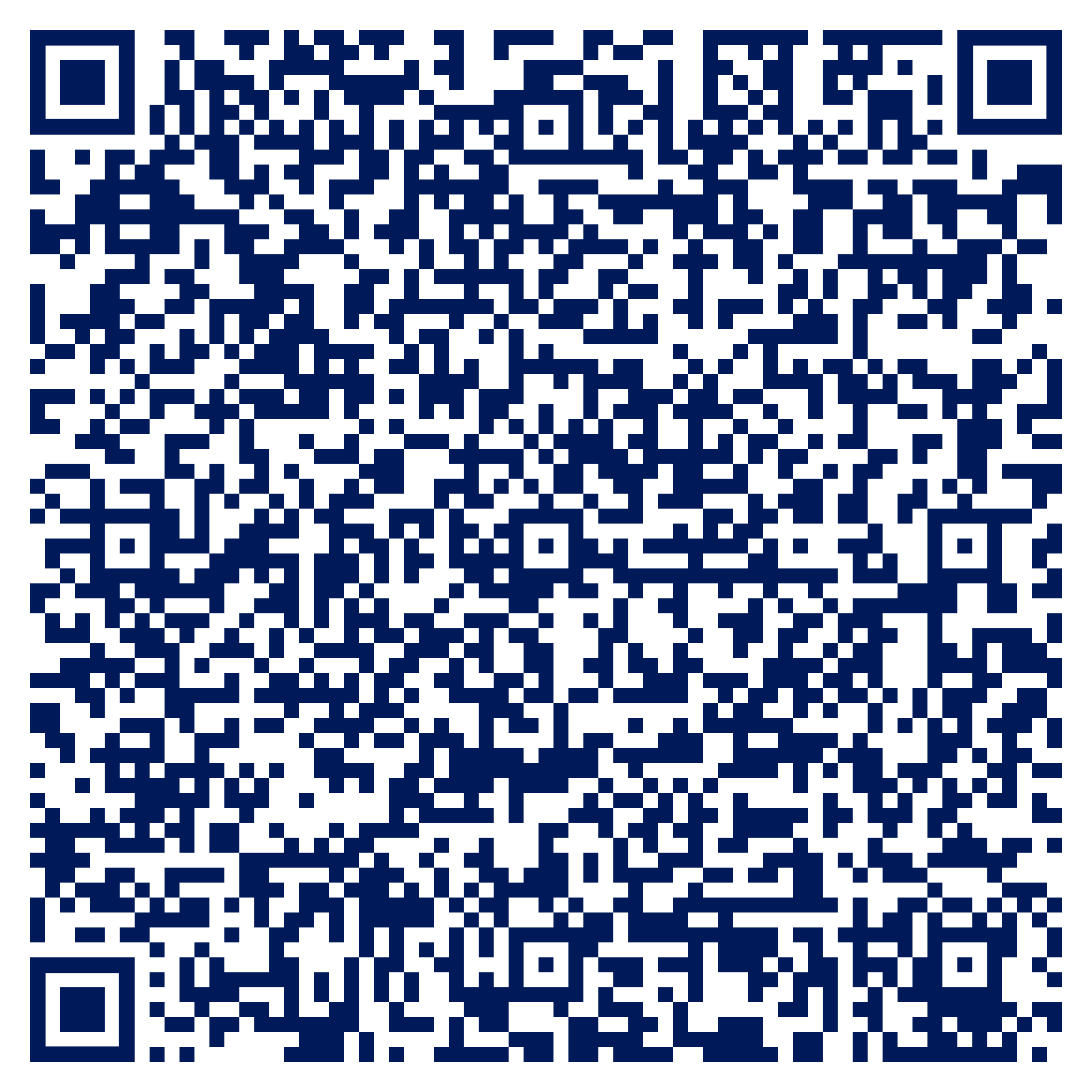 Scan the QR code