Overview of The Ritz-Carlton, Osaka
Choose dates to view prices
Junior Suite, 1 King Bed, Non Smoking (Club Level)

Photos of Junior Suite, 1 King Bed, Non Smoking (Club Level)

4.6/5 guest room rating

Room amenities

64 sq m

City view

Sleeps 2

1 King Bed

More details

Room information

Bed details

Sleeps

Max people: 2Max adults: 2Max children: 1

Room details

1 King Bed

64 square metres m2 room with city views

Club Level – Club Lounge access, buffet breakfast and light refreshments

Layout – bedrooms

Relax - In-room massage available

Internet – Free WiFi and wired Internet access

Entertainment – 55-inch plasma TV with cable channels

Food & Drink – Fridge, minibar, coffee/tea maker and 24-hour room service

Sleep

– Frette Italian linen, a down duvet, a pillow menu, blackout drapes/curtains and turn-down service

Bathroom – Private bathroom, deep-soaking bathtub and separate shower with a rainfall showerhead

Practical – Laptop-compatible safe, free newspaper and iron/ironing board; rollaway/extra beds and free cots/infant beds available on request

Comfort – Climate-controlled air conditioning and daily housekeeping

Accessibility – Grab bar in bath, wheelchair accessible, portable bath seat, height-adjustable showerhead, low-height door lock and bathroom emergency pull cord

Non-Smoking

Connecting/adjoining rooms can be requested, subject to availability

Executive Suite, 2 Single Beds

Photos of Executive Suite, 2 Single Beds

Room amenities

76 sq m

City view

Sleeps 2

2 Single Beds

More details

Room information

Bed details

Sleeps

Max people: 2Max adults: 2Max children: 1

Room details

2 Single Beds

76 square metres m2 room with city views

Layout – Separate sitting area

Relax - In-room massage available

Internet – Free WiFi and wired Internet access

Entertainment – 55-inch plasma TV with cable channels

Food & Drink – Fridge, minibar, coffee/tea maker and 24-hour room service

Sleep

– Frette Italian linen, a down duvet, a pillow menu, blackout drapes/curtains and turn-down service

Bathroom – Private bathroom, deep-soaking bathtub and rainfall showerhead

Practical – Laptop-compatible safe, free newspaper and iron/ironing board; rollaway/extra beds and free cots/infant beds available on request

Comfort – Climate-controlled air conditioning and daily housekeeping

Accessibility – Grab bar in bath, wheelchair accessible, portable bath seat, height-adjustable showerhead, low-height door lock and bathroom emergency pull cord

Smoking

Connecting/adjoining rooms can be requested, subject to availability

Executive Suite, 1 Bedroom, Non Smoking (1 Bedroom Suite, Club level)

Photos of Executive Suite, 1 Bedroom, Non Smoking (1 Bedroom Suite, Club level)

Room amenities

76 sq m

City view

Sleeps 2

1 Double Bed

More details

Room information

Bed details

Sleeps

Max people: 2Max adults: 2Max children: 1

Room details

1 Double Bed

76 square metres m2 room with city views

Club Level – Club Lounge access, buffet breakfast and light refreshments

Layout – Bedroom and sitting area

Relax - In-room massage available

Internet – Free WiFi and wired Internet access

Entertainment – 55-inch plasma TV with cable channels

Food & Drink – Fridge, minibar, coffee/tea maker and 24-hour room service

Sleep

– Frette Italian linen, a down duvet, a pillow menu, blackout drapes/curtains and turn-down service

Bathroom – Private bathroom, deep-soaking bathtub and separate shower with a rainfall showerhead

Practical – Laptop-compatible safe, free newspaper and iron/ironing board; rollaway/extra beds and free cots/infant beds available on request

Comfort – Climate-controlled air conditioning and daily housekeeping

Accessibility – Grab bar in bath, wheelchair accessible, portable bath seat, height-adjustable showerhead, low-height door lock and bathroom emergency pull cord

Non-Smoking

Connecting/adjoining rooms can be requested, subject to availability

Superior Room, 2 Single Beds

Photos of Superior Room, 2 Single Beds

Room amenities

43 sq m

City view

Sleeps 3

2 Single Beds

More details

Room information

Bed details

Sleeps

Max people: 3Max adults: 3Max children: 2

Room details

2 Single Beds

43 square metres m2 room with city views

Relax - In-room massage available

Internet – Free WiFi and wired Internet access

Entertainment – 55-inch plasma TV with cable channels

Food & Drink – Fridge, minibar, coffee/tea maker and 24-hour room service

Sleep

– Frette Italian linen, a down duvet, a pillow menu, blackout drapes/curtains and turn-down service

Bathroom – Private bathroom, deep-soaking bathtub and rainfall showerhead

Practical – Laptop-compatible safe, free newspaper and iron/ironing board; rollaway/extra beds and free cots/infant beds available on request

Comfort – Climate-controlled air conditioning and daily housekeeping

Accessibility – Grab bar in bath, wheelchair accessible, portable bath seat, height-adjustable showerhead, low-height door lock and bathroom emergency pull cord

Smoking

Connecting/adjoining rooms can be requested, subject to availability

Deluxe Room, 1 King Bed, City View, Corner

Photos of Deluxe Room, 1 King Bed, City View, Corner

4.8/5 guest room rating

Room amenities

51 sq m

City view

Sleeps 3

1 King Bed

More details

Room information

Bed details

Sleeps

Max people: 3Max adults: 3Max children: 2

Room details

1 King Bed

51 square metres m2 room with city views

Layout – bedrooms

Relax - In-room massage available

Internet – Free WiFi and wired Internet access

Entertainment – 55-inch plasma TV with cable channels

Food & Drink – Fridge, minibar, coffee/tea maker and 24-hour room service

Sleep

– Frette Italian linen, a down duvet, a pillow menu, blackout drapes/curtains and turn-down service

Bathroom – Private bathroom, deep-soaking bathtub and separate shower with a rainfall showerhead

Practical – Laptop-compatible safe, free newspaper and iron/ironing board; rollaway/extra beds and free cots/infant beds available on request

Comfort – Climate-controlled air conditioning and daily housekeeping

Accessibility – Grab bar in bath, wheelchair accessible, portable bath seat, height-adjustable showerhead, low-height door lock and bathroom emergency pull cord

Smoking

Connecting/adjoining rooms can be requested, subject to availability

Superior Room, 2 Single Beds, Non Smoking, View (Skyview)

Photos of Superior Room, 2 Single Beds, Non Smoking, View (Skyview)

Room amenities

43 sq m

City view

Sleeps 3

2 Single Beds

More details

Room information

Bed details

Sleeps

Max people: 3Max adults: 3Max children: 2

Room details

2 Single Beds

43 square metres m2 room with city views

Relax - In-room massage available

Internet – Free WiFi and wired Internet access

Entertainment – 55-inch plasma TV with cable channels

Food & Drink – Fridge, minibar, coffee/tea maker and 24-hour room service

Sleep

– Frette Italian linen, a down duvet, a pillow menu, blackout drapes/curtains and turn-down service

Bathroom – Private bathroom, deep-soaking bathtub and rainfall showerhead

Practical – Laptop-compatible safe, free newspaper and iron/ironing board; rollaway/extra beds and free cots/infant beds available on request

Comfort – Climate-controlled air conditioning and daily housekeeping

Accessibility – Grab bar in bath, wheelchair accessible, portable bath seat, height-adjustable showerhead, low-height door lock and bathroom emergency pull cord

Non-Smoking

Connecting/adjoining rooms can be requested, subject to availability

Deluxe Room, 2 Queen Beds, Non Smoking, View (Skyview)

Photos of Deluxe Room, 2 Queen Beds, Non Smoking, View (Skyview)

Room amenities

51 sq m

City view

Sleeps 3

2 Queen Beds

More details

Room information

Bed details

Sleeps

Max people: 3Max adults: 3Max children: 2

Room details

2 Queen Beds

51 square metres m2 room with city views

Relax - In-room massage available

Internet – Free WiFi and wired Internet access

Entertainment – 55-inch plasma TV with cable channels

Food & Drink – Fridge, minibar, coffee/tea maker and 24-hour room service

Sleep

– Frette Italian linen, a down duvet, a pillow menu, blackout drapes/curtains and turn-down service

Bathroom – Private bathroom, deep-soaking bathtub and rainfall showerhead

Practical – Laptop-compatible safe, free newspaper and iron/ironing board; rollaway/extra beds and free cots/infant beds available on request

Comfort – Climate-controlled air conditioning and daily housekeeping

Accessibility – Grab bar in bath, wheelchair accessible, portable bath seat, height-adjustable showerhead, low-height door lock and bathroom emergency pull cord

Non-Smoking

Connecting/adjoining rooms can be requested, subject to availability

Junior Suite, 1 King Bed, City View, Corner

Photos of Junior Suite, 1 King Bed, City View, Corner

4.9/5 guest room rating

Room amenities

64 sq m

City view

Sleeps 3

1 King Bed

More details

Room information

Bed details

Sleeps

Max people: 3Max adults: 3Max children: 2

Room details

1 King Bed

64 square metres m2 room with city views

Layout – bedrooms

Relax - In-room massage available

Internet – Free WiFi and wired Internet access

Entertainment – 55-inch plasma TV with cable channels

Food & Drink – Fridge, minibar, coffee/tea maker and 24-hour room service

Sleep

– Frette Italian linen, a down duvet, a pillow menu, blackout drapes/curtains and turn-down service

Bathroom – Private bathroom, deep-soaking bathtub and separate shower with a rainfall showerhead

Practical – Laptop-compatible safe, free newspaper and iron/ironing board; rollaway/extra beds and free cots/infant beds available on request

Comfort – Climate-controlled air conditioning and daily housekeeping

Accessibility – Grab bar in bath, wheelchair accessible, portable bath seat, height-adjustable showerhead, low-height door lock and bathroom emergency pull cord

Smoking

Connecting/adjoining rooms can be requested, subject to availability

Deluxe Room, 1 King Bed, Non Smoking, City View (Guest room, Club Level)

Photos of Deluxe Room, 1 King Bed, Non Smoking, City View (Guest room, Club Level)

4.7/5 guest room rating

Room amenities

51 sq m

City view

Sleeps 2

1 King Bed

More details

Room information

Bed details

Sleeps

Max people: 2Max adults: 2Max children: 1

Room details

1 King Bed

51 square metres m2 room with city views

Club Level – Club Lounge access, buffet breakfast and light refreshments

Layout – bedrooms

Relax - In-room massage available

Internet – Free WiFi and wired Internet access

Entertainment – 55-inch plasma TV with cable channels

Food & Drink – Fridge, minibar, coffee/tea maker and 24-hour room service

Sleep

– Frette Italian linen, a down duvet, a pillow menu, blackout drapes/curtains and turn-down service

Bathroom – Private bathroom, deep-soaking bathtub and separate shower with a rainfall showerhead

Practical – Laptop-compatible safe, free newspaper and iron/ironing board; rollaway/extra beds and free cots/infant beds available on request

Comfort – Climate-controlled air conditioning and daily housekeeping

Accessibility – Grab bar in bath, wheelchair accessible, portable bath seat, height-adjustable showerhead, low-height door lock and bathroom emergency pull cord

Non-Smoking

Connecting/adjoining rooms can be requested, subject to availability

Executive Suite, 1 Bedroom, City View

Photos of Executive Suite, 1 Bedroom, City View

Room amenities

76 sq m

City view

Sleeps 3

1 King Bed

More details

Room information

Bed details

Sleeps

Max people: 3Max adults: 3Max children: 2

Room details

1 King Bed

76 square metres m2 room with city views

Layout – Bedroom and sitting area

Relax - In-room massage available

Internet – Free WiFi and wired Internet access

Entertainment – 55-inch plasma TV with cable channels

Food & Drink – Fridge, minibar, coffee/tea maker and 24-hour room service

Sleep

– Frette Italian linen, a down duvet, a pillow menu, blackout drapes/curtains and turn-down service

Bathroom – Private bathroom, deep-soaking bathtub and separate shower with a rainfall showerhead

Practical – Laptop-compatible safe, free newspaper and iron/ironing board; rollaway/extra beds and free cots/infant beds available on request

Comfort – Climate-controlled air conditioning and daily housekeeping

Accessibility – Grab bar in bath, wheelchair accessible, portable bath seat, height-adjustable showerhead, low-height door lock and bathroom emergency pull cord

Smoking

Connecting/adjoining rooms can be requested, subject to availability

Superior Room, 1 Double Bed, Non Smoking, City View (Superior Room, Club level, Guest room)

Photos of Superior Room, 1 Double Bed, Non Smoking, City View (Superior Room, Club level, Guest room)

Room amenities

43 sq m

City view

Sleeps 2

1 Double Bed

More details

Room information

Bed details

Sleeps

Max people: 2Max adults: 2Max children: 1

Room details

1 Double Bed

43 square metres m2 room with city views

Club Level – Club Lounge access and light refreshments

Relax - In-room massage available

Internet – Free WiFi and wired Internet access

Entertainment – 55-inch plasma TV with cable channels

Food & Drink – Fridge, minibar, coffee/tea maker and 24-hour room service

Sleep

– Frette Italian linen, a down duvet, a pillow menu, blackout drapes/curtains and turn-down service

Bathroom – Private bathroom, deep-soaking bathtub and rainfall showerhead

Practical – Laptop-compatible safe, free newspaper and iron/ironing board; rollaway/extra beds and free cots/infant beds available on request

Comfort – Climate-controlled air conditioning and daily housekeeping

Accessibility – Grab bar in bath, wheelchair accessible, portable bath seat, height-adjustable showerhead, low-height door lock and bathroom emergency pull cord

Non-Smoking

Connecting/adjoining rooms can be requested, subject to availability

Club Suite, 1 Bedroom, Non Smoking (Club level)

Photos of Club Suite, 1 Bedroom, Non Smoking (Club level)

Room amenities

76 sq m

City view

Sleeps 2

1 Double Bed

More details

Room information

Bed details

Sleeps

Max people: 2Max adults: 2Max children: 1

Room details

1 Double Bed

76 square metres m2 room with city views

Club Level – Club Lounge access and light refreshments

Layout – Bedroom and sitting area

Relax - In-room massage available

Internet – Free WiFi and wired Internet access

Entertainment – 55-inch plasma TV with cable channels

Food & Drink – Fridge, minibar, coffee/tea maker and 24-hour room service

Sleep

– Frette Italian linen, a down duvet, a pillow menu, blackout drapes/curtains and turn-down service

Bathroom – Private bathroom, deep-soaking bathtub and rainfall showerhead

Practical – Laptop-compatible safe, free newspaper and iron/ironing board; rollaway/extra beds and free cots/infant beds available on request

Comfort – Climate-controlled air conditioning and daily housekeeping

Accessibility – Grab bar in bath, wheelchair accessible, portable bath seat, height-adjustable showerhead, low-height door lock and bathroom emergency pull cord

Non-Smoking

Connecting/adjoining rooms can be requested, subject to availability

Presidential Suite, 1 King Bed, Non Smoking (Ritz-Carlton Suite)

Photos of Presidential Suite, 1 King Bed, Non Smoking (Ritz-Carlton Suite)

Room amenities

233 sq m

City view

Sleeps 2

1 King Bed

More details

Room information

Bed details

Sleeps

Max people: 2Max adults: 2Max children: 1

Room details

1 King Bed

233 square metres m2 room with city views

Layout – Bedroom, dining area and sitting area

Relax - In-room massage available

Internet – Free WiFi and wired Internet access

Entertainment – 55-inch plasma TV with cable channels

Food & Drink – Fridge, minibar, coffee/tea maker and 24-hour room service

Sleep

– Frette Italian linen, a down duvet, a pillow menu, blackout drapes/curtains and turn-down service

Bathroom – Private bathroom, deep-soaking bathtub and separate shower with a rainfall showerhead

Practical – Laptop-compatible safe, free newspaper and iron/ironing board; rollaway/extra beds and free cots/infant beds available on request

Comfort – Climate-controlled air conditioning and daily housekeeping

Accessibility – Grab bar in bath, wheelchair accessible, portable bath seat, height-adjustable showerhead, low-height door lock and bathroom emergency pull cord

Non-Smoking

Connecting/adjoining rooms can be requested, subject to availability

Deluxe Room, 2 Queen Beds, City View, Corner

Photos of Deluxe Room, 2 Queen Beds, City View, Corner

Room amenities

51 sq m

City view

Sleeps 3

2 Queen Beds

More details

Room information

Bed details

Sleeps

Max people: 3Max adults: 3Max children: 2

Room details

2 Queen Beds

51 square metres m2 room with city views

Relax - In-room massage available

Internet – Free WiFi and wired Internet access

Entertainment – 55-inch plasma TV with cable channels

Food & Drink – Fridge, minibar, coffee/tea maker and 24-hour room service

Sleep

– Frette Italian linen, a down duvet, a pillow menu, blackout drapes/curtains and turn-down service

Bathroom – Private bathroom, deep-soaking bathtub and rainfall showerhead

Practical – Laptop-compatible safe, free newspaper and iron/ironing board; rollaway/extra beds and free cots/infant beds available on request

Comfort – Climate-controlled air conditioning and daily housekeeping

Accessibility – Grab bar in bath, wheelchair accessible, portable bath seat, height-adjustable showerhead, low-height door lock and bathroom emergency pull cord

Smoking

Connecting/adjoining rooms can be requested, subject to availability

Junior Suite, 1 King Bed, Non Smoking, View

Photos of Junior Suite, 1 King Bed, Non Smoking, View

4.5/5 guest room rating

Room amenities

64 sq m

City view

Sleeps 3

1 King Bed

More details

Room information

Bed details

Sleeps

Max people: 3Max adults: 3Max children: 2

Room details

1 King Bed

64 square metres m2 room with city views

Layout – bedrooms

Relax - In-room massage available

Internet – Free WiFi and wired Internet access

Entertainment – 55-inch plasma TV with cable channels

Food & Drink – Fridge, minibar, coffee/tea maker and 24-hour room service

Sleep

– Frette Italian linen, a down duvet, a pillow menu, blackout drapes/curtains and turn-down service

Bathroom – Private bathroom, deep-soaking bathtub and separate shower with a rainfall showerhead

Practical – Laptop-compatible safe, free newspaper and iron/ironing board; rollaway/extra beds and free cots/infant beds available on request

Comfort – Climate-controlled air conditioning and daily housekeeping

Accessibility – Grab bar in bath, wheelchair accessible, portable bath seat, height-adjustable showerhead, low-height door lock and bathroom emergency pull cord

Non-Smoking

Connecting/adjoining rooms can be requested, subject to availability

Deluxe Room, 1 King Bed, Non Smoking, View

Photos of Deluxe Room, 1 King Bed, Non Smoking, View

4.2/5 guest room rating

Room amenities

51 sq m

City view

Sleeps 3

1 King Bed

More details

Room information

Bed details

Sleeps

Max people: 3Max adults: 3Max children: 2

Room details

1 King Bed

51 square metres m2 room with city views

Layout – bedrooms

Relax - In-room massage available

Internet – Free WiFi and wired Internet access

Entertainment – 55-inch plasma TV with cable channels

Food & Drink – Fridge, minibar, coffee/tea maker and 24-hour room service

Sleep

– Frette Italian linen, a down duvet, a pillow menu, blackout drapes/curtains and turn-down service

Bathroom – Private bathroom, deep-soaking bathtub and separate shower with a rainfall showerhead

Practical – Laptop-compatible safe, free newspaper and iron/ironing board; rollaway/extra beds and free cots/infant beds available on request

Comfort – Climate-controlled air conditioning and daily housekeeping

Accessibility – Grab bar in bath, wheelchair accessible, portable bath seat, height-adjustable showerhead, low-height door lock and bathroom emergency pull cord

Non-Smoking

Connecting/adjoining rooms can be requested, subject to availability

Superior Room, 1 King Bed, Non Smoking (Club Level)

Photos of Superior Room, 1 King Bed, Non Smoking (Club Level)

4.8/5 guest room rating

Room amenities

43 sq m

City view

Sleeps 2

1 King Bed

More details

Room information

Bed details

Sleeps

Max people: 2Max adults: 2Max children: 1

Room details

1 King Bed

43 square metres m2 room with city views

Club Level – Club Lounge access, buffet breakfast and light refreshments

Layout – bedrooms

Relax - In-room massage available

Internet – Free WiFi and wired Internet access

Entertainment – 55-inch plasma TV with cable channels

Food & Drink – Fridge, minibar, coffee/tea maker and 24-hour room service

Sleep

– Frette Italian linen, a down duvet, a pillow menu, blackout drapes/curtains and turn-down service

Bathroom – Private bathroom, deep-soaking bathtub and separate shower with a rainfall showerhead

Practical – Laptop-compatible safe, free newspaper and iron/ironing board; rollaway/extra beds and free cots/infant beds available on request

Comfort – Climate-controlled air conditioning and daily housekeeping

Accessibility – Grab bar in bath, wheelchair accessible, portable bath seat, height-adjustable showerhead, low-height door lock and bathroom emergency pull cord

Non-Smoking

Connecting/adjoining rooms can be requested, subject to availability

Deluxe Room, 2 Queen Beds, Non Smoking, City View (Club Level)

Photos of Deluxe Room, 2 Queen Beds, Non Smoking, City View (Club Level)

Room amenities

51 sq m

City view

Sleeps 2

2 Queen Beds

More details

Room information

Bed details

Sleeps

Max people: 2Max adults: 2Max children: 1

Room details

2 Queen Beds

51 square metres m2 room with city views

Club Level – Club Lounge access and light refreshments

Relax - In-room massage available

Internet – Free WiFi and wired Internet access

Entertainment – 55-inch plasma TV with cable channels

Food & Drink – Fridge, minibar, coffee/tea maker and 24-hour room service

Sleep

– Frette Italian linen, a down duvet, a pillow menu, blackout drapes/curtains and turn-down service

Bathroom – Private bathroom, deep-soaking bathtub and rainfall showerhead

Practical – Laptop-compatible safe, free newspaper and iron/ironing board; rollaway/extra beds and free cots/infant beds available on request

Comfort – Climate-controlled air conditioning and daily housekeeping

Accessibility – Grab bar in bath, wheelchair accessible, portable bath seat, height-adjustable showerhead, low-height door lock and bathroom emergency pull cord

Non-Smoking

Connecting/adjoining rooms can be requested, subject to availability

Superior Room, 1 King Bed, Non Smoking, View

Photos of Superior Room, 1 King Bed, Non Smoking, View

4.2/5 guest room rating

Room amenities

43 sq m

City view

Sleeps 3

1 King Bed

More details

Room information

Bed details

Sleeps

Max people: 3Max adults: 3Max children: 2

Room details

1 King Bed

43 square metres m2 room with city views

Layout – bedrooms

Relax - In-room massage available

Internet – Free WiFi and wired Internet access

Entertainment – 55-inch plasma TV with cable channels

Food & Drink – Fridge, minibar, coffee/tea maker and 24-hour room service

Sleep

– Frette Italian linen, a down duvet, a pillow menu, blackout drapes/curtains and turn-down service

Bathroom – Private bathroom, deep-soaking bathtub and separate shower with a rainfall showerhead

Practical – Laptop-compatible safe, free newspaper and iron/ironing board; rollaway/extra beds and free cots/infant beds available on request

Comfort – Climate-controlled air conditioning and daily housekeeping

Accessibility – Grab bar in bath, wheelchair accessible, portable bath seat, height-adjustable showerhead, low-height door lock and bathroom emergency pull cord

Non-Smoking

Connecting/adjoining rooms can be requested, subject to availability

Superior Room, 1 King Bed

Photos of Superior Room, 1 King Bed

4.9/5 guest room rating

Room amenities

43 sq m

City view

Sleeps 3

1 King Bed

More details

Room information

Bed details

Sleeps

Max people: 3Max adults: 3Max children: 2

Room details

1 King Bed

43 square metres m2 room with city views

Layout – bedrooms

Relax - In-room massage available

Internet – Free WiFi and wired Internet access

Entertainment – 55-inch plasma TV with cable channels

Food & Drink – Fridge, minibar, coffee/tea maker and 24-hour room service

Sleep

– Frette Italian linen, a down duvet, a pillow menu, blackout drapes/curtains and turn-down service

Bathroom – Private bathroom, deep-soaking bathtub and rainfall showerhead

Practical – Laptop-compatible safe, free newspaper and iron/ironing board; rollaway/extra beds and free cots/infant beds available on request

Comfort – Climate-controlled air conditioning and daily housekeeping

Accessibility – Grab bar in bath, wheelchair accessible, portable bath seat, height-adjustable showerhead, low-height door lock and bathroom emergency pull cord

Smoking

Connecting/adjoining rooms can be requested, subject to availability

Suite, Multiple Beds, City View (Japanese Suite)

Photos of Suite, Multiple Beds, City View (Japanese Suite)

5/5 guest room rating

Room amenities

77 sq m

City view

Sleeps 5

5 Single Beds

More details

Room information

Bed details

Sleeps

Max people: 5Max adults: 5Max children: 4

Room details

5 Single Beds

77 square metres m2 room with city views

Layout – Bedroom and sitting area

Relax - In-room massage available

Internet – Free WiFi and wired Internet access

Entertainment – 55-inch plasma TV with cable channels

Food & Drink – Fridge, minibar, coffee/tea maker and 24-hour room service

Sleep

– Frette Italian linen, a down duvet, a pillow menu, blackout drapes/curtains and turn-down service

Bathroom – Private bathroom, deep-soaking bathtub and separate shower with a rainfall showerhead

Practical – Laptop-compatible safe, free newspaper and iron/ironing board; rollaway/extra beds and free cots/infant beds available on request

Comfort – Climate-controlled air conditioning and daily housekeeping

Accessibility – Grab bar in bath, wheelchair accessible, portable bath seat, height-adjustable showerhead, low-height door lock and bathroom emergency pull cord

Smoking

Connecting/adjoining rooms can be requested, subject to availability

Junior Suite, 1 Bedroom, Non Smoking, View (Skyview, 2 Queen)

Photos of Junior Suite, 1 Bedroom, Non Smoking, View (Skyview, 2 Queen)

Room amenities

51 sq m

City view

Sleeps 3

2 Queen Beds

More details

Room information

Bed details

Sleeps

Max people: 3Max adults: 3Max children: 2

Room details

2 Queen Beds

51 square metres m2 room with city views

Relax - In-room massage available

Internet – Free WiFi and wired Internet access

Entertainment – 55-inch plasma TV with cable channels

Food & Drink – Fridge, minibar, coffee/tea maker and 24-hour room service

Sleep

– Frette Italian linen, a down duvet, a pillow menu, blackout drapes/curtains and turn-down service

Bathroom – Private bathroom, deep-soaking bathtub and rainfall showerhead

Practical – Laptop-compatible safe, free newspaper and iron/ironing board; rollaway/extra beds and free cots/infant beds available on request

Comfort – Climate-controlled air conditioning and daily housekeeping

Accessibility – Grab bar in bath, wheelchair accessible, portable bath seat, height-adjustable showerhead, low-height door lock and bathroom emergency pull cord

Non-Smoking

Connecting/adjoining rooms can be requested, subject to availability
Rating 5 - Excellent. 665 out of 874 reviews
Rating 4 - Good. 155 out of 874 reviews
Rating 3 - Okay. 31 out of 874 reviews
Rating 2 - Poor. 12 out of 874 reviews
Rating 1 - Terrible. 11 out of 874 reviews
4.6/5
Property conditions & facilities
Stayed 1 night in Aug 2020
Liked: Cleanliness, staff & service, property conditions & facilities, room comfort
Stayed 6 nights in Jan 2020
Travelled with family, Travelled with group
Liked: Cleanliness, staff & service, property conditions & facilities, room comfort
Great Service!
We had a group of 8 adults and 1 child so we constantly have to contact the concierge to help us book our van and book our reservations for dinner. The concierge team we superb! During our first dinner on our arrival night, the concierge team even called us at the restaurant to made sure if we needed any help. That was a real surprise. The housekeeping was really sweet too. We left the hotel after housekeeping usual hours. They cleaned up our room even though we didn't contact them. That's a plus for services. Overall, the hotel's service was awesome, everyone in the hotel was very willingly to help. Would totally come back again.
Stayed 5 nights in Jan 2020
Liked: Cleanliness, staff & service, amenities, property conditions & facilities
beautiful spacious room, clean, classy place. the staff are very courteous and professional.
Stayed 2 nights in Sep 2019
Liked: Cleanliness, staff & service, property conditions & facilities, room comfort
Stayed 1 night in Dec 2019
Stay in the know with the Expedia app
Get real-time notifications, view your trip details and access mobile-only deals.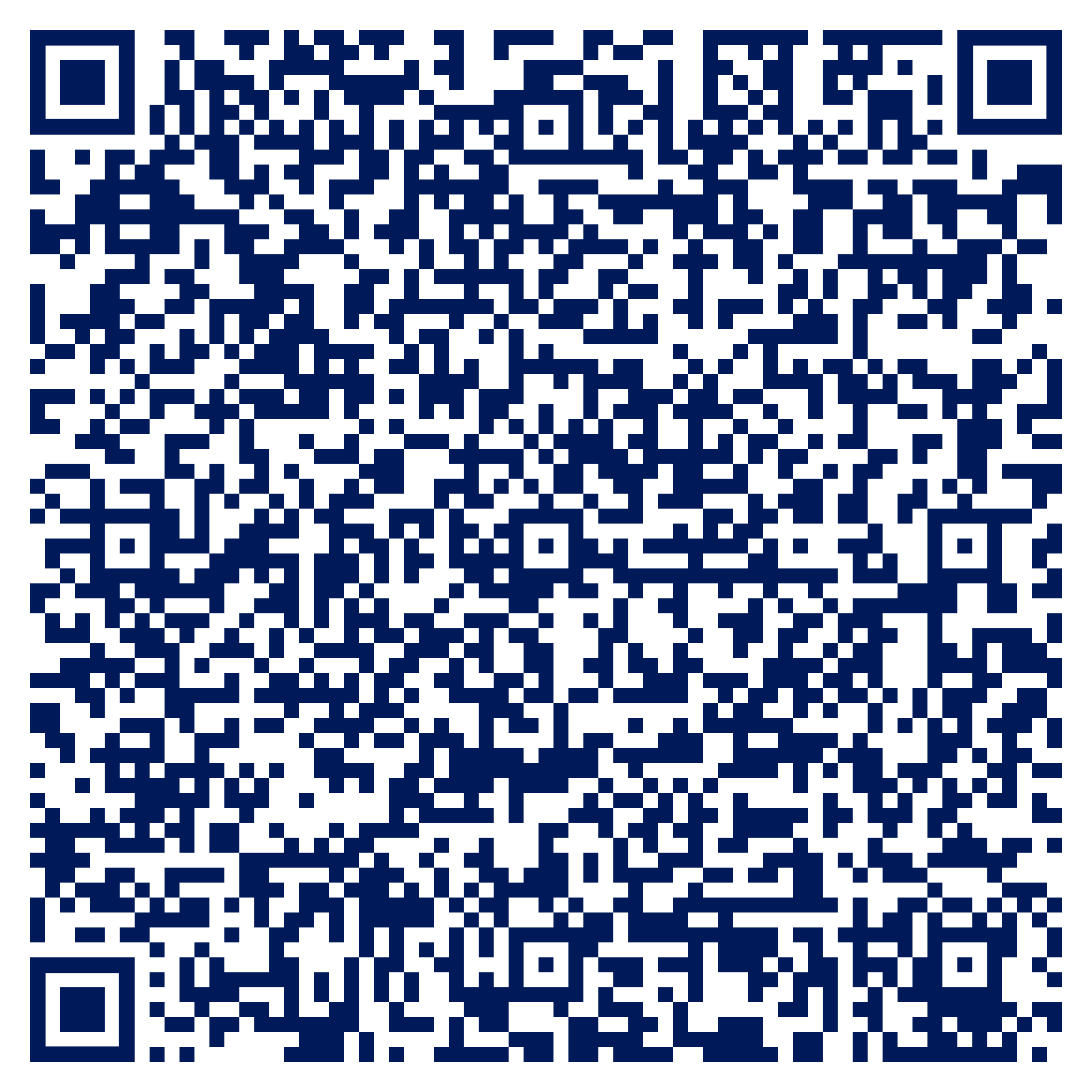 Scan the QR code