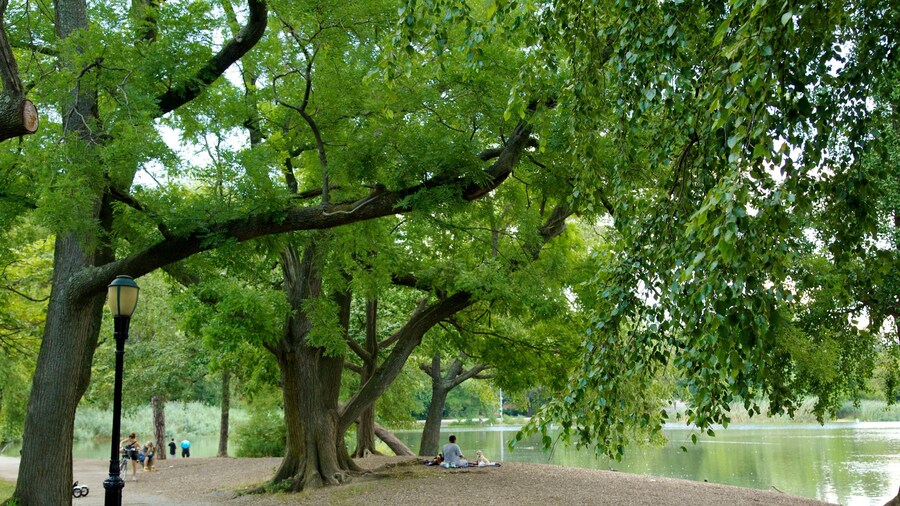 Search over 1 million properties and 550 airlines worldwide
Free cancellation on most hotels. Because flexibility matters.
Lowest nightly price found within the past 24 hours based on a 1 night stay for 2 adults. Prices and availability subject to change. Additional terms may apply.
Visiting Suzhou
Travellers to Suzhou give high marks for the beautiful gardens. Tourists can also enjoy the city's temples, musical theatre and jazz scene.
There are 638 hotels and other accommodation options in Suzhou
The closest major airport is in Wuxi (WUX-Shuofang), 17.9 mi (28.8 km) from the city centre
The next closest is in Suzhou (SZV), 20.6 mi (33.2 km) away
Dressing for Suzhou
Between January and March, you can expect average temperatures of 16°C during the day and -1°C at night
From April to June, the average during the day is 30°C, whilst the average at night is 9°C
July to September has daytime averages of 33°C with night-time averages of 18°C
Between October and December, you can expect daytime averages of 24°C and nighttime averages of 2°C
Suzhou gets about 37 millimetres of rain per year
Usually July and August are the hottest months with an average of 31°C, whereas January and February are often coldest, averaging 1°C
Frequently asked questions
Where is the best place to stay in Suzhou?
If I need to cancel my hotel reservation in Suzhou, will I receive a refund?

Yes! You'll find that most hotel room reservations are fully refundable as long as you cancel before the accommodation's cancellation deadline, which is usually within 24-48 hours of your arrival date. If you booked a non-refundable reservation, you might be able to still cancel and get a refund within a 24-hour period of your booking. Add dates, click "Search", then use the filter option "free cancellation" to get top deals in Suzhou.
What's the best place to stay on a budget in Suzhou?

Based on reviews,

Hotel Soul Suzhou

is a popular hotel for our travellers who want a more economical choice, and features free WiFi and free parking. Another top choice for your stay on the cheap is

Garden Hotel

.
What's the best accommodation option for a family trip to Suzhou?

Pan Pacific Suzhou

is a top 4.5-star hotel on Expedia for families, and features a children's pool and a free children's club. Other good choices to stay with the children include

Crowne Plaza Suzhou

and

Noahs Hotel Suzhou

. Also, attractions such as Ferris Wheel Paradise and Soody Candy Land are fun for children of all ages.
What's the best accommodation for a romantic holiday to Suzhou?
What are some accommodation options with pools in Suzhou?
What is the best spa hotel in Suzhou?

Hilton Suzhou

is a highly recommended luxury spa hotel featuring 3 restaurants and a 24-hour fitness centre.
What's the top hotel in Suzhou with a water park on site or close by?

Fairmont Yangcheng Lake

is a popular 5-star hotel, featuring free water park access, a children's pool and a children's club.
What's it like staying in Suzhou?

Travellers to Suzhou give high marks for the beautiful gardens. Tourists can also enjoy the city's temples, musical theatre and jazz scene. A top sight in the city is Jinji Lake. In Suzhou, there are 608 hotels and other accommodation options to choose from.
What are the top places to visit in Suzhou?

Cultural venues include Suzhou Culture and Arts Center, Suzhou Museum and Suzhou Garden Museum. Landmarks like Gate to the East, Pingjiang Street and Tiger Hill might be worth a visit. The natural setting is picturesque, namely the gardens, and places to see include: Jinji Lake, Humble Administrator's Garden and Master of the Nets Garden.
How can I get around Suzhou?

If you want to travel outside the area, take a train from Suzhou North Station, Yixing High-Speed Railway Station or Suzhou Railway Station. Suzhou might not have very many public transport options to choose from, so consider renting a car to explore more.
What's the seasonal weather like in Suzhou?

The hottest months are usually July and August, with an average temperature of 26°C, while the coldest months are January and February, with an average of 7°C. Average annual precipitation for Suzhou is 1135 inches.