Overview of Dormy Inn Premium Namba Natural Hot Spring
Choose dates to view prices
Single Room, Shared Bathroom (There is no shower booth in the room)

Photos of Single Room, Shared Bathroom (There is no shower booth in the room)

Room amenities

15 sq m

Sleeps 1

1 Single Bed

More details

Room information

Bed details

Sleeps

Max people: 1Max adults: 10

Room details

1 Single Bed

15 square metres m2

Internet – Free WiFi and wired Internet access

Entertainment – Flat-screen TV with digital channels and pay-per-view films

Food & Drink – Fridge, coffee/tea maker and free bottled water

Bathroom – Private bathroom, shower, bathrobes and a toilet with electronic bidet

Practical – Safe, desk and phone

Comfort – Air conditioning and daily housekeeping

Accessibility – Low-height work surfaces and sink, wheelchair accessible, grab bar near toilet and bathroom emergency pull cord

Non-Smoking

Compact Twin, Non Smoking

Photos of Compact Twin, Non Smoking

4.7/5 guest room rating

Room amenities

23 sq m

Sleeps 2

2 Single Beds

More details

Room information

Bed details

Sleeps

Max people: 2Max adults: 2Max children: 1

Room details

2 Single Beds

23 square metres m2

Internet – Free WiFi and wired Internet access

Entertainment – Flat-screen TV with digital channels and pay-per-view films

Food & Drink – Fridge, coffee/tea maker and free bottled water

Bathroom – Private bathroom, bathrobes and a shower with a hydromassage showerhead

Practical – Safe, desk and phone

Comfort – Air conditioning and daily housekeeping

Accessibility – Low-height work surfaces and sink, wheelchair accessible, grab bar near toilet and bathroom emergency pull cord

Non-Smoking

Compact Twin without Cleaning Service, Non Smoking

Photos of Compact Twin without Cleaning Service, Non Smoking

Room amenities

23 sq m

Sleeps 2

2 Single Beds

More details

Room information

Bed details

Sleeps

Max people: 2Max adults: 2Max children: 1

Room details

2 Single Beds

23 square metres m2

Internet – Free WiFi and wired Internet access

Entertainment – Flat-screen TV with digital channels and pay-per-view films

Food & Drink – Fridge, coffee/tea maker and free bottled water

Bathroom – Private bathroom, bathrobes and a shower with a hydromassage showerhead

Practical – Safe, desk and phone

Comfort – Air conditioning and daily housekeeping

Accessibility – Low-height work surfaces and sink, wheelchair accessible, grab bar near toilet and bathroom emergency pull cord

Need to know – Housekeeping on request

Non-Smoking

Queen Room, Non Smoking - Early Check In from 13:00

Photos of Queen Room, Non Smoking - Early Check In from 13:00

Room amenities

18 sq m

Sleeps 3

1 Queen Bed

More details

Room information

Bed details

Sleeps

Max people: 3Max adults: 2Max children: 1

Room details

1 Queen Bed

18 square metres m2

Internet – Free WiFi and wired Internet access

Entertainment – Flat-screen TV with digital channels and pay-per-view films

Food & Drink – Fridge, coffee/tea maker and free bottled water

Bathroom – Private bathroom, bathrobes and a shower with a hydromassage showerhead

Practical – Safe, desk and phone

Comfort – Air conditioning and daily housekeeping

Accessibility – Low-height work surfaces and sink, wheelchair accessible, grab bar near toilet and bathroom emergency pull cord

Non-Smoking

Queen Room without Cleaning Service, Non Smoking

Photos of Queen Room without Cleaning Service, Non Smoking

4.3/5 guest room rating

Room amenities

18 sq m

Sleeps 3

1 Queen Bed

More details

Room information

Bed details

Sleeps

Max people: 3Max adults: 2Max children: 1

Room details

1 Queen Bed

18 square metres m2

Internet – Free WiFi and wired Internet access

Entertainment – Flat-screen TV with digital channels and pay-per-view films

Food & Drink – Fridge, coffee/tea maker and free bottled water

Bathroom – Private bathroom, bathrobes and a shower with a hydromassage showerhead

Practical – Safe, desk and phone

Comfort – Air conditioning and daily housekeeping

Accessibility – Low-height work surfaces and sink, wheelchair accessible, grab bar near toilet and bathroom emergency pull cord

Need to know – Housekeeping on request

Non-Smoking

Single Room, Non Smoking (Shower booth)

Photos of Single Room, Non Smoking (Shower booth)

4.8/5 guest room rating

Room amenities

15 sq m

Sleeps 2

1 Single Bed

More details

Room information

Bed details

Sleeps

Max people: 2Max adults: 1Max children: 1

Room details

1 Single Bed

15 square metres m2

Internet – Free WiFi and wired Internet access

Entertainment – Flat-screen TV with digital channels and pay-per-view films

Food & Drink – Fridge, coffee/tea maker and free bottled water

Bathroom – Private bathroom, bathrobes and a shower with a hydromassage showerhead

Practical – Safe, desk and phone

Comfort – Air conditioning and daily housekeeping

Accessibility – Low-height work surfaces and sink, wheelchair accessible, grab bar near toilet and bathroom emergency pull cord

Non-Smoking

Basic Triple Room without Cleaning Service, Non Smoking

Photos of Basic Triple Room without Cleaning Service, Non Smoking

Room amenities

27 sq m

Sleeps 3

2 Large Single Beds and 1 Single Sofa Bed

More details

Room information

Bed details

Sleeps

Max people: 3Max adults: 3Max children: 2

Room details

2 Large Single Beds and 1 Single Sofa Bed

27 square metres m2

Internet – Free WiFi and wired Internet access

Entertainment – Flat-screen TV with digital channels and pay-per-view films

Food & Drink – Fridge, coffee/tea maker and free bottled water

Bathroom – Private bathroom, bathrobes and a shower with a hydromassage showerhead

Practical – Safe, desk and phone

Comfort – Air conditioning and daily housekeeping

Accessibility – Low-height work surfaces and sink, wheelchair accessible, grab bar near toilet and bathroom emergency pull cord

Need to know – Housekeeping on request

Non-Smoking

Twin Room, Non Smoking - Early Check In from 13:00

Photos of Twin Room, Non Smoking - Early Check In from 13:00

Room amenities

27 sq m

Sleeps 4

2 Single Beds

More details

Room information

Bed details

Sleeps

Max people: 4Max adults: 2Max children: 2

Room details

2 Single Beds

27 square metres m2

Internet – Free WiFi and wired Internet access

Entertainment – Flat-screen TV with digital channels and pay-per-view films

Food & Drink – Fridge, coffee/tea maker and free bottled water

Bathroom – Private bathroom, bathrobes and a shower with a hydromassage showerhead

Practical – Safe, desk and phone

Comfort – Air conditioning and daily housekeeping

Accessibility – Low-height work surfaces and sink, wheelchair accessible, grab bar near toilet and bathroom emergency pull cord

Non-Smoking

Basic Triple Room, Non Smoking

Photos of Basic Triple Room, Non Smoking

Room amenities

27 sq m

Sleeps 3

2 Large Single Beds and 1 Single Sofa Bed

More details

Room information

Bed details

Sleeps

Max people: 3Max adults: 3Max children: 2

Room details

2 Large Single Beds and 1 Single Sofa Bed

27 square metres m2

Internet – Free WiFi and wired Internet access

Entertainment – Flat-screen TV with digital channels and pay-per-view films

Food & Drink – Fridge, coffee/tea maker and free bottled water

Bathroom – Private bathroom, bathrobes and a shower with a hydromassage showerhead

Practical – Safe, desk and phone

Comfort – Air conditioning and daily housekeeping

Accessibility – Low-height work surfaces and sink, wheelchair accessible, grab bar near toilet and bathroom emergency pull cord

Non-Smoking

Double Room, Adjoining Room without Cleaning Service

Photos of Double Room, Adjoining Room without Cleaning Service

Room amenities

15 sq m

Sleeps 6

2 Double Beds

More details

Room information

Bed details

Sleeps

Max people: 6Max adults: 4Max children: 2

Room details

2 Double Beds

15 square metres m2

Internet – Free WiFi and wired Internet access

Entertainment – Flat-screen TV with digital channels and pay-per-view films

Food & Drink – Fridge, coffee/tea maker and free bottled water

Bathroom – Private bathroom, bathrobes and a shower with a hydromassage showerhead

Practical – Safe, desk and phone

Comfort – Air conditioning and daily housekeeping

Accessibility – Low-height work surfaces and sink, wheelchair accessible, grab bar near toilet and bathroom emergency pull cord

Need to know – Housekeeping on request

Non-Smoking

Deluxe Queen Room, Non Smoking

Photos of Deluxe Queen Room, Non Smoking

4.8/5 guest room rating

Room amenities

23 sq m

Sleeps 3

1 Queen Bed

More details

Room information

Bed details

Sleeps

Max people: 3Max adults: 2Max children: 1

Room details

1 Queen Bed

23 square metres m2

Internet – Free WiFi and wired Internet access

Entertainment – Flat-screen TV with digital channels and pay-per-view films

Food & Drink – Fridge, coffee/tea maker and free bottled water

Bathroom – Private bathroom, bathrobes and a shower with a hydromassage showerhead

Practical – Safe, desk and phone

Comfort – Air conditioning and daily housekeeping

Accessibility – Low-height work surfaces and sink, wheelchair accessible, grab bar near toilet and bathroom emergency pull cord

Non-Smoking

Twin Room with Tatami Area, Non Smoking

Photos of Twin Room with Tatami Area, Non Smoking

4.9/5 guest room rating

Room amenities

27 sq m

Sleeps 5

2 Single Beds

More details

Room information

Bed details

Sleeps

Max people: 5Max adults: 4Max children: 1

Room details

2 Single Beds

27 square metres m2

Internet – Free WiFi and wired Internet access

Entertainment – Flat-screen TV with digital channels and pay-per-view films

Food & Drink – Fridge, coffee/tea maker and free bottled water

Bathroom – Private bathroom, deep-soaking bathtub and hydromassage showerhead

Practical – Safe, desk and phone

Comfort – Air conditioning and daily housekeeping

Accessibility – Low-height work surfaces and sink, wheelchair accessible, grab bar near toilet and bathroom emergency pull cord

Non-Smoking

Double Room, Non Smoking - Early Check In from 13:00

Photos of Double Room, Non Smoking - Early Check In from 13:00

Room amenities

15 sq m

Sleeps 3

1 Double Bed

More details

Room information

Bed details

Sleeps

Max people: 3Max adults: 2Max children: 1

Room details

1 Double Bed

15 square metres m2

Internet – Free WiFi and wired Internet access

Entertainment – Flat-screen TV with digital channels and pay-per-view films

Food & Drink – Fridge, coffee/tea maker and free bottled water

Bathroom – Private bathroom, bathrobes and a shower with a hydromassage showerhead

Practical – Safe, desk and phone

Comfort – Air conditioning and daily housekeeping

Accessibility – Low-height work surfaces and sink, wheelchair accessible, grab bar near toilet and bathroom emergency pull cord

Non-Smoking

Twin Room with Tatami Area - without Cleaning Service

Photos of Twin Room with Tatami Area - without Cleaning Service

Room amenities

27 sq m

Sleeps 5

2 Single Beds

More details

Room information

Bed details

Sleeps

Max people: 5Max adults: 4Max children: 1

Room details

2 Single Beds

27 square metres m2

Internet – Free WiFi and wired Internet access

Entertainment – Flat-screen TV with digital channels and pay-per-view films

Food & Drink – Fridge, coffee/tea maker and free bottled water

Bathroom – Private bathroom, deep-soaking bathtub and hydromassage showerhead

Practical – Safe, desk and phone

Comfort – Air conditioning and daily housekeeping

Accessibility – Low-height work surfaces and sink, wheelchair accessible, grab bar near toilet and bathroom emergency pull cord

Need to know – Housekeeping on request

Non-Smoking

Room Selected at Check-In by hotel, No bed type guaranteed- Non-Smoking

Photos of Room Selected at Check-In by hotel, No bed type guaranteed- Non-Smoking

Room amenities

15 sq m

Sleeps 2

1 Double Bed

More details

Room information

Bed details

Sleeps

Max people: 2Max adults: 20

Room details

1 Double Bed

15 square metres m2

Internet – Free WiFi and wired Internet access

Entertainment – Flat-screen TV with digital channels and pay-per-view films

Food & Drink – Fridge, coffee/tea maker and free bottled water

Bathroom – Private bathroom, bathrobes and a shower with a hydromassage showerhead

Practical – Safe, desk and phone

Comfort – Air conditioning and daily housekeeping

Accessibility – Low-height work surfaces and sink, wheelchair accessible, grab bar near toilet and bathroom emergency pull cord

Non-Smoking

Deluxe Queen Room, Non Smoking - Early Check In from 13:00

Photos of Deluxe Queen Room, Non Smoking - Early Check In from 13:00

Room amenities

23 sq m

Sleeps 3

1 Queen Bed

More details

Room information

Bed details

Sleeps

Max people: 3Max adults: 2Max children: 1

Room details

1 Queen Bed

23 square metres m2

Internet – Free WiFi and wired Internet access

Entertainment – Flat-screen TV with digital channels and pay-per-view films

Food & Drink – Fridge, coffee/tea maker and free bottled water

Bathroom – Private bathroom, bathrobes and a shower with a hydromassage showerhead

Practical – Safe, desk and phone

Comfort – Air conditioning and daily housekeeping

Accessibility – Low-height work surfaces and sink, wheelchair accessible, grab bar near toilet and bathroom emergency pull cord

Non-Smoking

Double Room, Non Smoking (Adjoining Room)

Photos of Double Room, Non Smoking (Adjoining Room)

Room amenities

15 sq m

Sleeps 6

2 Double Beds

More details

Room information

Bed details

Sleeps

Max people: 6Max adults: 4Max children: 2

Room details

2 Double Beds

15 square metres m2

Internet – Free WiFi and wired Internet access

Entertainment – Flat-screen TV with digital channels and pay-per-view films

Food & Drink – Fridge, coffee/tea maker and free bottled water

Bathroom – Private bathroom, bathrobes and a shower with a hydromassage showerhead

Practical – Safe, desk and phone

Comfort – Air conditioning and daily housekeeping

Accessibility – Low-height work surfaces and sink, wheelchair accessible, grab bar near toilet and bathroom emergency pull cord

Non-Smoking

Twin Room without Cleaning Service, Non Smoking

Photos of Twin Room without Cleaning Service, Non Smoking

Room amenities

27 sq m

Sleeps 4

2 Single Beds

More details

Room information

Bed details

Sleeps

Max people: 4Max adults: 2Max children: 2

Room details

2 Single Beds

27 square metres m2

Internet – Free WiFi and wired Internet access

Entertainment – Flat-screen TV with digital channels and pay-per-view films

Food & Drink – Fridge, coffee/tea maker and free bottled water

Bathroom – Private bathroom, bathrobes and a shower with a hydromassage showerhead

Practical – Safe, desk and phone

Comfort – Air conditioning and daily housekeeping

Accessibility – Low-height work surfaces and sink, wheelchair accessible, grab bar near toilet and bathroom emergency pull cord

Need to know – Housekeeping on request

Non-Smoking

Twin Room with Tatami Area, Non Smoking - Early Check In from 13:00

Photos of Twin Room with Tatami Area, Non Smoking - Early Check In from 13:00

Room amenities

27 sq m

Sleeps 6

2 Single Beds

More details

Room information

Bed details

Sleeps

Max people: 6Max adults: 4Max children: 2

Room details

2 Single Beds

27 square metres m2

Internet – Free WiFi and wired Internet access

Entertainment – Flat-screen TV with digital channels and pay-per-view films

Food & Drink – Fridge, coffee/tea maker and free bottled water

Bathroom – Private bathroom, deep-soaking bathtub and hydromassage showerhead

Practical – Safe, desk and phone

Comfort – Air conditioning and daily housekeeping

Accessibility – Low-height work surfaces and sink, wheelchair accessible, grab bar near toilet and bathroom emergency pull cord

Non-Smoking

Double Room, Non Smoking (without Cleaning Service)

Photos of Double Room, Non Smoking (without Cleaning Service)

4.5/5 guest room rating

Room amenities

15 sq m

Sleeps 3

1 Double Bed

More details

Room information

Bed details

Sleeps

Max people: 3Max adults: 2Max children: 1

Room details

1 Double Bed

15 square metres m2

Internet – Free WiFi and wired Internet access

Entertainment – Flat-screen TV with digital channels and pay-per-view films

Food & Drink – Fridge, coffee/tea maker and free bottled water

Bathroom – Private bathroom, bathrobes and a shower with a hydromassage showerhead

Practical – Safe, desk and phone

Comfort – Air conditioning and daily housekeeping

Accessibility – Low-height work surfaces and sink, wheelchair accessible, grab bar near toilet and bathroom emergency pull cord

Need to know – Housekeeping on request

Non-Smoking

Double Room, Non Smoking

Photos of Double Room, Non Smoking

4.5/5 guest room rating

Room amenities

15 sq m

Sleeps 3

1 Double Bed

More details

Room information

Bed details

Sleeps

Max people: 3Max adults: 2Max children: 1

Room details

1 Double Bed

15 square metres m2

Internet – Free WiFi and wired Internet access

Entertainment – Flat-screen TV with digital channels and pay-per-view films

Food & Drink – Fridge, coffee/tea maker and free bottled water

Bathroom – Private bathroom, bathrobes and a shower with a hydromassage showerhead

Practical – Safe, desk and phone

Comfort – Air conditioning and daily housekeeping

Accessibility – Low-height work surfaces and sink, wheelchair accessible, grab bar near toilet and bathroom emergency pull cord

Non-Smoking

Twin Room, Non Smoking

Photos of Twin Room, Non Smoking

4.9/5 guest room rating

Room amenities

27 sq m

Sleeps 4

2 Single Beds

More details

Room information

Bed details

Sleeps

Max people: 4Max adults: 2Max children: 2

Room details

2 Single Beds

27 square metres m2

Internet – Free WiFi and wired Internet access

Entertainment – Flat-screen TV with digital channels and pay-per-view films

Food & Drink – Fridge, coffee/tea maker and free bottled water

Bathroom – Private bathroom, bathrobes and a shower with a hydromassage showerhead

Practical – Safe, desk and phone

Comfort – Air conditioning and daily housekeeping

Accessibility – Low-height work surfaces and sink, wheelchair accessible, grab bar near toilet and bathroom emergency pull cord

Non-Smoking

Room Selected at Check-In by hotel, No bed type guaranteed (without Cleaning Service) - Non-Smoking

Photos of Room Selected at Check-In by hotel, No bed type guaranteed (without Cleaning Service) - Non-Smoking

Room amenities

15 sq m

Sleeps 2

1 Double Bed

More details

Room information

Bed details

Sleeps

Max people: 2Max adults: 20

Room details

1 Double Bed

15 square metres m2

Internet – Free WiFi and wired Internet access

Entertainment – Flat-screen TV with digital channels and pay-per-view films

Food & Drink – Fridge, coffee/tea maker and free bottled water

Bathroom – Private bathroom, bathrobes and a shower with a hydromassage showerhead

Practical – Safe, desk and phone

Comfort – Air conditioning and daily housekeeping

Accessibility – Low-height work surfaces and sink, wheelchair accessible, grab bar near toilet and bathroom emergency pull cord

Need to know – Housekeeping on request

Non-Smoking

Queen Room, Adjoining Room, Non Smoking

Photos of Queen Room, Adjoining Room, Non Smoking

Room amenities

18 sq m

Sleeps 6

2 Queen Beds

More details

Room information

Bed details

Sleeps

Max people: 6Max adults: 4Max children: 2

Room details

2 Queen Beds

18 square metres m2

Internet – Free WiFi and wired Internet access

Entertainment – Flat-screen TV with digital channels and pay-per-view films

Food & Drink – Fridge, coffee/tea maker and free bottled water

Bathroom – Private bathroom, bathrobes and a shower with a hydromassage showerhead

Practical – Safe, desk and phone

Comfort – Air conditioning and daily housekeeping

Accessibility – Low-height work surfaces and sink, wheelchair accessible, grab bar near toilet and bathroom emergency pull cord

Non-Smoking

Single Room without Cleaning Service, Non Smoking (No shower booth in the room)

Photos of Single Room without Cleaning Service, Non Smoking (No shower booth in the room)

Room amenities

15 sq m

Sleeps 1

1 Single Bed

More details

Room information

Bed details

Sleeps

Max people: 1Max adults: 10

Room details

1 Single Bed

15 square metres m2

Internet – Free WiFi and wired Internet access

Entertainment – Flat-screen TV with digital channels and pay-per-view films

Food & Drink – Fridge, coffee/tea maker and free bottled water

Bathroom – Private bathroom, bathrobes and a shower with a hydromassage showerhead

Practical – Safe, desk and phone

Comfort – Air conditioning and daily housekeeping

Accessibility – Low-height work surfaces and sink, wheelchair accessible, grab bar near toilet and bathroom emergency pull cord

Need to know – Housekeeping on request

Non-Smoking

Room, Non Smoking (Queen, Adjoining Room w/o Cleaning)

Photos of Room, Non Smoking (Queen, Adjoining Room w/o Cleaning)

Room amenities

18 sq m

Sleeps 6

2 Queen Beds

More details

Room information

Bed details

Sleeps

Max people: 6Max adults: 4Max children: 2

Room details

2 Queen Beds

18 square metres m2

Internet – Free WiFi and wired Internet access

Entertainment – Flat-screen TV with digital channels and pay-per-view films

Food & Drink – Fridge, coffee/tea maker and free bottled water

Bathroom – Private bathroom, bathrobes and a shower with a hydromassage showerhead

Practical – Safe, desk and phone

Comfort – Air conditioning and daily housekeeping

Accessibility – Low-height work surfaces and sink, wheelchair accessible, grab bar near toilet and bathroom emergency pull cord

Non-Smoking

Deluxe Queen Room without Cleaning Service, Non Smoking

Photos of Deluxe Queen Room without Cleaning Service, Non Smoking

Room amenities

23 sq m

Sleeps 3

1 Queen Bed

More details

Room information

Bed details

Sleeps

Max people: 3Max adults: 2Max children: 1

Room details

1 Queen Bed

23 square metres m2

Internet – Free WiFi and wired Internet access

Entertainment – Flat-screen TV with digital channels and pay-per-view films

Food & Drink – Fridge, coffee/tea maker and free bottled water

Bathroom – Private bathroom, bathrobes and a shower with a hydromassage showerhead

Practical – Safe, desk and phone

Comfort – Air conditioning and daily housekeeping

Accessibility – Low-height work surfaces and sink, wheelchair accessible, grab bar near toilet and bathroom emergency pull cord

Need to know – Housekeeping on request

Non-Smoking

Queen Room, Non Smoking

Photos of Queen Room, Non Smoking

4.4/5 guest room rating

Room amenities

18 sq m

Sleeps 3

1 Queen Bed

More details

Room information

Bed details

Sleeps

Max people: 3Max adults: 2Max children: 1

Room details

1 Queen Bed

18 square metres m2

Internet – Free WiFi and wired Internet access

Entertainment – Flat-screen TV with digital channels and pay-per-view films

Food & Drink – Fridge, coffee/tea maker and free bottled water

Bathroom – Private bathroom, bathrobes and a shower with a hydromassage showerhead

Practical – Safe, desk and phone

Comfort – Air conditioning and daily housekeeping

Accessibility – Low-height work surfaces and sink, wheelchair accessible, grab bar near toilet and bathroom emergency pull cord

Non-Smoking

Single Room without Cleaning Service, Non Smoking (with Shower booth)

Photos of Single Room without Cleaning Service, Non Smoking (with Shower booth)

4.7/5 guest room rating

Room amenities

15 sq m

Sleeps 1

1 Single Bed

More details

Room information

Bed details

Sleeps

Max people: 1Max adults: 10

Room details

1 Single Bed

15 square metres m2

Internet – Free WiFi and wired Internet access

Entertainment – Flat-screen TV with digital channels and pay-per-view films

Food & Drink – Fridge, coffee/tea maker and free bottled water

Bathroom – Private bathroom, bathrobes and a shower with a hydromassage showerhead

Practical – Safe, desk and phone

Comfort – Air conditioning and daily housekeeping

Accessibility – Low-height work surfaces and sink, wheelchair accessible, grab bar near toilet and bathroom emergency pull cord

Need to know – Housekeeping on request

Non-Smoking
Rating 5 - Excellent. 779 out of 1472 reviews
Rating 4 - Good. 546 out of 1472 reviews
Rating 3 - Okay. 105 out of 1472 reviews
Rating 2 - Poor. 25 out of 1472 reviews
Rating 1 - Terrible. 17 out of 1472 reviews
4.4/5
Property conditions & facilities
Stayed 2 nights in Sep 2020
Stayed 1 night in Mar 2020
Travelled with family and small children
Liked: Cleanliness, staff & service, amenities, property conditions & facilities
very clean and comfortable and have a noodle after 9:30, so nice
Stayed 6 nights in Feb 2020
Liked: Cleanliness, staff & service, amenities, property conditions & facilities
Stayed 1 night in Feb 2020
Liked: Cleanliness, staff & service, property conditions & facilities, room comfort
Can't go wrong with a Dormy Inn
I love the Dormy Inn chain! They provide several opportunities for you to reduce your ecological footprint. The rooms and facilities are not overly complicated. And, they offer complimentary soba in the evenings. This particular one was great, because it was connected to a Family Mart and had an onsen.
Stayed 3 nights in Feb 2020
Stay in the know with the Expedia app
Get real-time notifications, view your trip details and access mobile-only deals.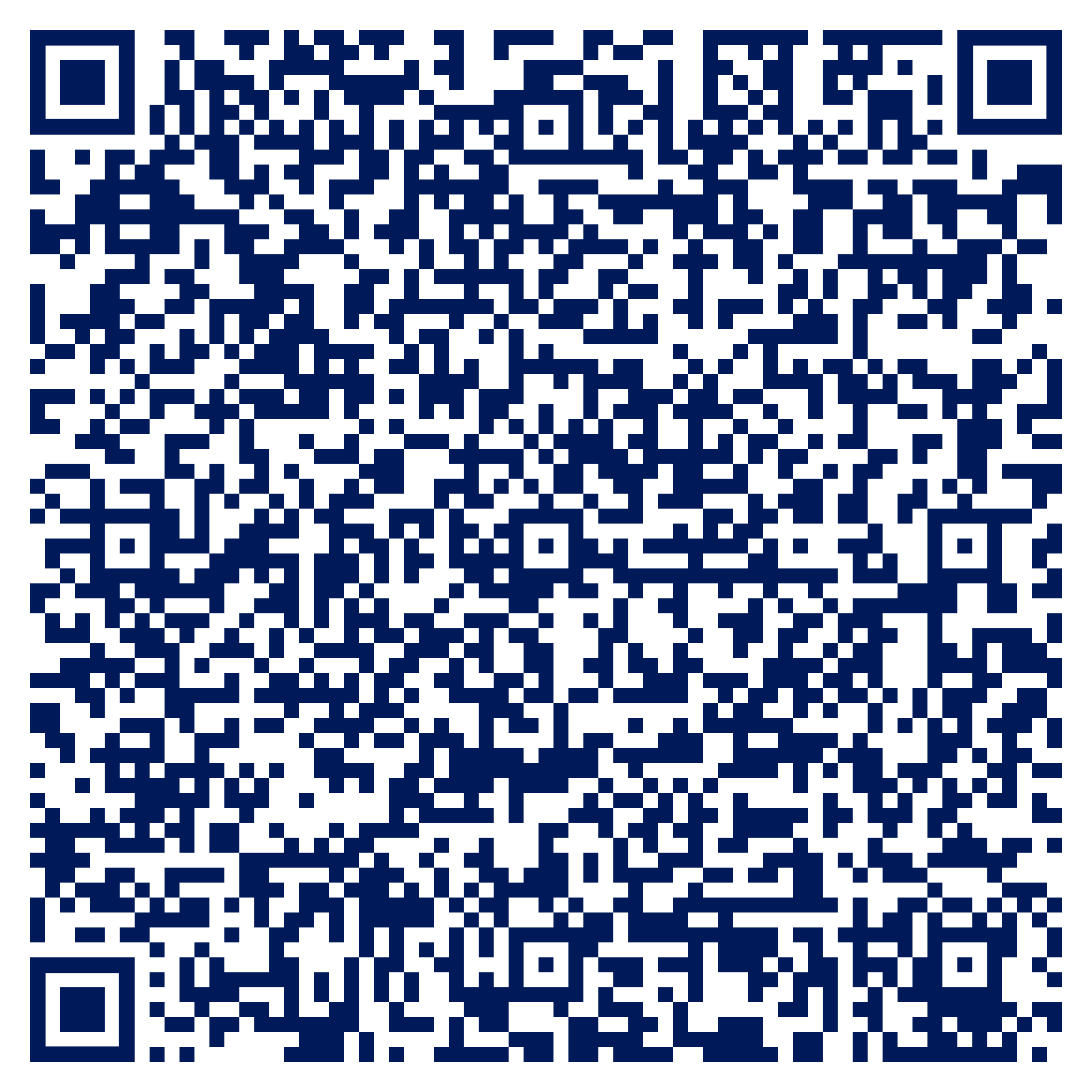 Scan the QR code