Overview of Lumi Tropicana by Plush
Photo gallery
Popular amenities
Pool
Kitchen
Air conditioning
Washer
Gym
Explore the area
Bandar Utama Golf Course

6 min drive

Kuala Lumpur (KUL-Kuala Lumpur Intl.)

39 min drive
Choose dates to view prices
Luxury Apartment, 3 Bedrooms

Photos of Luxury Apartment, 3 Bedrooms

Room amenities

101 sq m

3 bedrooms

3 bathrooms

Sleeps 6

1 Queen Bed, 1 King Bed and 1 Single Bed

More details

Room information

Bed details

Sleeps

Max people: 6Max adults: 60

Room details

1 Queen Bed, 1 King Bed and 1 Single Bed

101 square metres m2

Layout – 3 bedrooms

Entertainment – Smart TV with Netflix and streaming services

Food & Drink – Kitchenette with full-sized fridge/freezer, hob, microwave and cookware/dishes/utensils

Bathroom – 3 bathrooms, shower, a hairdryer and towels

Practical – Washing machine

Comfort – Air conditioning

Need to know – Bed sheets not available, no cots (infant beds) or rollaway/extra beds available

Non-Smoking

Royal Apartment, 2 Bedrooms

Photos of Royal Apartment, 2 Bedrooms

Room amenities

91 sq m

3 bedrooms

2 bathrooms

Sleeps 6

1 King Bed, 1 Single Bed and 1 Queen Bed

More details

Room information

Bed details

Sleeps

Max people: 6Max adults: 60

Room details

1 King Bed, 1 Single Bed and 1 Queen Bed

91 square metres m2

Layout – 3 bedrooms

Entertainment – Smart TV with Netflix and streaming services

Food & Drink – Kitchenette with full-sized fridge/freezer, hob, microwave and cookware/dishes/utensils

Bathroom – 2 bathrooms, shower, a hairdryer and towels

Practical – Washing machine

Comfort – Air conditioning

Need to know – Bed sheets not available, no cots (infant beds) or rollaway/extra beds available

Non-Smoking

Family Apartment, 2 Bedrooms

Photos of Family Apartment, 2 Bedrooms

Room amenities

91 sq m

2 bedrooms

2 bathrooms

Sleeps 5

2 Single Beds and 1 King Bed

More details

Room information

Bed details

Sleeps

Max people: 5Max adults: 50

Room details

2 Single Beds and 1 King Bed

91 square metres m2

Layout – 2 bedrooms

Entertainment – Smart TV with Netflix and streaming services

Food & Drink – Kitchenette with full-sized fridge/freezer, hob, microwave and cookware/dishes/utensils

Bathroom – 2 bathrooms, shower, a hairdryer and towels

Practical – Washing machine

Comfort – Air conditioning

Need to know – Bed sheets not available, no cots (infant beds) or rollaway/extra beds available

Non-Smoking

Executive Apartment, 2 Bedrooms

Photos of Executive Apartment, 2 Bedrooms

Room amenities

91 sq m

2 bedrooms

2 bathrooms

Sleeps 5

1 King Bed and 2 Single Beds

More details

Room information

Bed details

Sleeps

Max people: 5Max adults: 50

Room details

1 King Bed and 2 Single Beds

91 square metres m2

Layout – 2 bedrooms

Entertainment – Smart TV with Netflix and streaming services

Food & Drink – Kitchenette with full-sized fridge/freezer, hob, microwave and cookware/dishes/utensils

Bathroom – 2 bathrooms, shower, a hairdryer and towels

Practical – Washing machine

Comfort – Air conditioning

Need to know – Bed sheets not available, no cots (infant beds) or rollaway/extra beds available

Non-Smoking

Exclusive Apartment, 3 Bedrooms, Non Smoking

Photos of Exclusive Apartment, 3 Bedrooms, Non Smoking

Room amenities

94 sq m

3 bedrooms

3 bathrooms

Sleeps 6

1 Single Bed, 1 Queen Bed and 1 King Bed

More details

Room information

Bed details

Sleeps

Max people: 6Max adults: 60

Room details

1 Single Bed, 1 Queen Bed and 1 King Bed

94 square metres m2

Layout – 3 bedrooms

Entertainment – Smart TV with Netflix and streaming services

Food & Drink – Kitchenette with full-sized fridge/freezer, hob, microwave and cookware/dishes/utensils

Bathroom – 3 bathrooms, shower, a hairdryer and towels

Practical – Washing machine

Comfort – Air conditioning

Need to know – Bed sheets not available, no cots (infant beds) or rollaway/extra beds available

Non-Smoking

Signature Apartment, 2 Bedrooms

Photos of Signature Apartment, 2 Bedrooms

Room amenities

2 bedrooms

2 bathrooms

Sleeps 5

2 Single Beds and 1 King Bed

More details

Room information

Bed details

Sleeps

Max people: 5Max adults: 50

Room details

2 Single Beds and 1 King Bed

Layout – 2 bedrooms

Entertainment – Smart TV with Netflix and streaming services

Food & Drink – Kitchenette with full-sized fridge/freezer, hob, microwave and cookware/dishes/utensils

Bathroom – 2 bathrooms, shower, a hairdryer and towels

Practical – Washing machine

Comfort – Air conditioning

Need to know – Bed sheets not available, no cots (infant beds) or rollaway/extra beds available

Non-Smoking

Design Apartment, 2 Bedrooms, Non Smoking

Photos of Design Apartment, 2 Bedrooms, Non Smoking

Room amenities

91 sq m

2 bedrooms

2 bathrooms

Sleeps 5

1 King Bed and 2 Single Beds

More details

Room information

Bed details

Sleeps

Max people: 5Max adults: 50

Room details

1 King Bed and 2 Single Beds

91 square metres m2

Layout – 2 bedrooms

Entertainment – Smart TV with Netflix and streaming services

Food & Drink – Kitchenette with full-sized fridge/freezer, hob, microwave and cookware/dishes/utensils

Bathroom – 2 bathrooms, shower, a hairdryer and towels

Practical – Washing machine

Comfort – Air conditioning

Need to know – Bed sheets not available, no cots (infant beds) or rollaway/extra beds available

Non-Smoking

Premium Apartment, 2 Bedrooms

Photos of Premium Apartment, 2 Bedrooms

Room amenities

2 bedrooms

2 bathrooms

Sleeps 5

1 King Bed and 2 Single Beds

More details

Room information

Bed details

Sleeps

Max people: 5Max adults: 50

Room details

1 King Bed and 2 Single Beds

Layout – 2 bedrooms

Entertainment – Smart TV with Netflix and streaming services

Food & Drink – Kitchenette with full-sized fridge/freezer, hob, microwave and cookware/dishes/utensils

Bathroom – 2 bathrooms, shower, a hairdryer and towels

Practical – Washing machine

Comfort – Air conditioning

Need to know – Bed sheets not available, no cots (infant beds) or rollaway/extra beds available

Non-Smoking

Standard Apartment, 2 Bedrooms

Photos of Standard Apartment, 2 Bedrooms

Room amenities

91 sq m

2 bedrooms

2 bathrooms

Sleeps 5

2 Single Beds and 1 King Bed

More details

Room information

Bed details

Sleeps

Max people: 5Max adults: 50

Room details

2 Single Beds and 1 King Bed

91 square metres m2

Layout – 2 bedrooms

Entertainment – Smart TV with Netflix and streaming services

Food & Drink – Kitchenette with full-sized fridge/freezer, hob, microwave and cookware/dishes/utensils

Bathroom – 2 bathrooms, shower, a hairdryer and towels

Practical – Washing machine

Comfort – Air conditioning

Need to know – Bed sheets not available, no cots (infant beds) or rollaway/extra beds available

Non-Smoking

City Apartment, 2 Bedrooms, Non Smoking

Photos of City Apartment, 2 Bedrooms, Non Smoking

Room amenities

80 sq m

2 bedrooms

2 bathrooms

Sleeps 5

2 Single Beds and 1 King Bed

More details

Room information

Bed details

Sleeps

Max people: 5Max adults: 50

Room details

2 Single Beds and 1 King Bed

80 square metres m2

Layout – 2 bedrooms

Entertainment – Smart TV with Netflix and streaming services

Food & Drink – Kitchenette with full-sized fridge/freezer, hob, microwave and cookware/dishes/utensils

Bathroom – 2 bathrooms, shower, a hairdryer and towels

Practical – Washing machine

Comfort – Air conditioning

Need to know – Bed sheets not available, no cots (infant beds) or rollaway/extra beds available

Non-Smoking

Comfort Apartment, 2 Bedrooms, Non Smoking

Photos of Comfort Apartment, 2 Bedrooms, Non Smoking

Room amenities

80 sq m

2 bedrooms

2 bathrooms

Sleeps 5

1 King Bed and 2 Single Beds

More details

Room information

Bed details

Sleeps

Max people: 5Max adults: 50

Room details

1 King Bed and 2 Single Beds

80 square metres m2

Layout – 2 bedrooms

Entertainment – Smart TV with Netflix and streaming services

Food & Drink – Kitchenette with full-sized fridge/freezer, hob, microwave and cookware/dishes/utensils

Bathroom – 2 bathrooms, shower, a hairdryer and towels

Practical – Washing machine

Comfort – Air conditioning

Need to know – Bed sheets not available, no cots (infant beds) or rollaway/extra beds available

Non-Smoking

Executive Apartment, 2 Bedrooms, Non Smoking

Photos of Executive Apartment, 2 Bedrooms, Non Smoking

Room amenities

91 sq m

2 bedrooms

2 bathrooms

Sleeps 5

2 Single Beds and 1 King Bed

More details

Room information

Bed details

Sleeps

Max people: 5Max adults: 50

Room details

2 Single Beds and 1 King Bed

91 square metres m2

Layout – 2 bedrooms

Entertainment – Smart TV with Netflix and streaming services

Food & Drink – Kitchenette with full-sized fridge/freezer, hob, microwave and cookware/dishes/utensils

Bathroom – 2 bathrooms, shower, a hairdryer and towels

Practical – Washing machine

Comfort – Air conditioning

Need to know – Bed sheets not available, no cots (infant beds) or rollaway/extra beds available

Non-Smoking

City Apartment, 2 Bedrooms

Photos of City Apartment, 2 Bedrooms

Room amenities

91 sq m

2 bedrooms

2 bathrooms

Sleeps 5

2 Single Beds and 1 King Bed

More details

Room information

Bed details

Sleeps

Max people: 5Max adults: 50

Room details

2 Single Beds and 1 King Bed

91 square metres m2

Layout – 2 bedrooms

Entertainment – Smart TV with Netflix and streaming services

Food & Drink – Kitchenette with full-sized fridge/freezer, hob, microwave and cookware/dishes/utensils

Bathroom – 2 bathrooms, shower, a hairdryer and towels

Practical – Washing machine

Comfort – Air conditioning

Need to know – Bed sheets not available, no cots (infant beds) or rollaway/extra beds available

Non-Smoking

Grand Apartment, 2 Bedrooms

Photos of Grand Apartment, 2 Bedrooms

Room amenities

80 sq m

2 bedrooms

2 bathrooms

Sleeps 5

2 Single Beds and 1 King Bed

More details

Room information

Bed details

Sleeps

Max people: 5Max adults: 50

Room details

2 Single Beds and 1 King Bed

80 square metres m2

Layout – 2 bedrooms

Entertainment – Smart TV with Netflix and streaming services

Food & Drink – Kitchenette with full-sized fridge/freezer, hob, microwave and cookware/dishes/utensils

Bathroom – 2 bathrooms, shower, a hairdryer and towels

Practical – Washing machine

Comfort – Air conditioning

Need to know – Bed sheets not available, no cots (infant beds) or rollaway/extra beds available

Non-Smoking

Exclusive Apartment, 2 Bedrooms

Photos of Exclusive Apartment, 2 Bedrooms

Room amenities

91 sq m

2 bedrooms

2 bathrooms

Sleeps 5

1 King Bed and 2 Single Beds

More details

Room information

Bed details

Sleeps

Max people: 5Max adults: 50

Room details

1 King Bed and 2 Single Beds

91 square metres m2

Layout – 2 bedrooms

Entertainment – Smart TV with Netflix and streaming services

Food & Drink – Kitchenette with full-sized fridge/freezer, hob, microwave and cookware/dishes/utensils

Bathroom – 2 bathrooms, shower, a hairdryer and towels

Practical – Washing machine

Comfort – Air conditioning

Need to know – Bed sheets not available, no cots (infant beds) or rollaway/extra beds available

Non-Smoking

Family Apartment, 3 Bedrooms

Photos of Family Apartment, 3 Bedrooms

Room amenities

3 bedrooms

3 bathrooms

Sleeps 6

1 Single Bed, 1 Queen Bed and 1 King Bed

More details

Room information

Bed details

Sleeps

Max people: 6Max adults: 60

Room details

1 Single Bed, 1 Queen Bed and 1 King Bed

Layout – 3 bedrooms

Entertainment – Smart TV with Netflix and streaming services

Food & Drink – Kitchenette with full-sized fridge/freezer, hob, microwave and cookware/dishes/utensils

Bathroom – 3 bathrooms, shower, a hairdryer and towels

Practical – Washing machine

Comfort – Air conditioning

Need to know – Bed sheets not available, no cots (infant beds) or rollaway/extra beds available

Non-Smoking

Elite Apartment, 2 Bedrooms

Photos of Elite Apartment, 2 Bedrooms

Room amenities

2 bedrooms

2 bathrooms

Sleeps 5

2 Single Beds and 1 King Bed

More details

Room information

Bed details

Sleeps

Max people: 5Max adults: 50

Room details

2 Single Beds and 1 King Bed

Layout – 2 bedrooms

Entertainment – Smart TV with Netflix and streaming services

Food & Drink – Kitchenette with full-sized fridge/freezer, hob, microwave and cookware/dishes/utensils

Bathroom – 2 bathrooms, shower, a hairdryer and towels

Practical – Washing machine

Comfort – Air conditioning

Need to know – Bed sheets not available, no cots (infant beds) or rollaway/extra beds available

Non-Smoking

Design Apartment, 3 Bedrooms

Photos of Design Apartment, 3 Bedrooms

Room amenities

94 sq m

3 bedrooms

3 bathrooms

Sleeps 6

1 Single Bed, 1 King Bed and 1 Queen Bed

More details

Room information

Bed details

Sleeps

Max people: 6Max adults: 60

Room details

1 Single Bed, 1 King Bed and 1 Queen Bed

94 square metres m2

Layout – 3 bedrooms

Entertainment – Smart TV with Netflix and streaming services

Food & Drink – Kitchenette with full-sized fridge/freezer, hob, microwave and cookware/dishes/utensils

Bathroom – 3 bathrooms, shower, a hairdryer and towels

Practical – Washing machine

Comfort – Air conditioning

Need to know – Bed sheets not available, no cots (infant beds) or rollaway/extra beds available

Non-Smoking

Economy Apartment, 2 Bedrooms

Photos of Economy Apartment, 2 Bedrooms

Room amenities

91 sq m

2 bedrooms

2 bathrooms

Sleeps 5

2 Single Beds and 1 King Bed

More details

Room information

Bed details

Sleeps

Max people: 5Max adults: 50

Room details

2 Single Beds and 1 King Bed

91 square metres m2

Layout – 2 bedrooms

Entertainment – Smart TV with Netflix and streaming services

Food & Drink – Kitchenette with full-sized fridge/freezer, hob, microwave and cookware/dishes/utensils

Bathroom – 2 bathrooms, shower, a hairdryer and towels

Practical – Washing machine

Comfort – Air conditioning

Need to know – Bed sheets not available, no cots (infant beds) or rollaway/extra beds available

Non-Smoking

Premier Apartment, 2 Bedrooms

Photos of Premier Apartment, 2 Bedrooms

Room amenities

80 sq m

2 bedrooms

2 bathrooms

Sleeps 5

1 King Bed and 2 Single Beds

More details

Room information

Bed details

Sleeps

Max people: 5Max adults: 50

Room details

1 King Bed and 2 Single Beds

80 square metres m2

Layout – 2 bedrooms

Entertainment – Smart TV with Netflix and streaming services

Food & Drink – Kitchenette with full-sized fridge/freezer, hob, microwave and cookware/dishes/utensils

Bathroom – 2 bathrooms, shower, a hairdryer and towels

Practical – Washing machine

Comfort – Air conditioning

Need to know – Bed sheets not available, no cots (infant beds) or rollaway/extra beds available

Non-Smoking

Design Apartment, 2 Bedrooms

Photos of Design Apartment, 2 Bedrooms

Room amenities

91 sq m

2 bedrooms

2 bathrooms

Sleeps 5

1 King Bed and 2 Single Beds

More details

Room information

Bed details

Sleeps

Max people: 5Max adults: 50

Room details

1 King Bed and 2 Single Beds

91 square metres m2

Layout – 2 bedrooms

Entertainment – Smart TV with Netflix and streaming services

Food & Drink – Kitchenette with full-sized fridge/freezer, hob, microwave and cookware/dishes/utensils

Bathroom – 2 bathrooms, shower, a hairdryer and towels

Practical – Washing machine

Comfort – Air conditioning

Need to know – Bed sheets not available, no cots (infant beds) or rollaway/extra beds available

Non-Smoking
About this area
Petaling Jaya
Lumi Tropicana by Plush is located in Petaling Jaya. 1 Utama and Paradigm Mall are worth checking out if shopping is on the agenda, while those wishing to experience the area's popular attractions can visit KidZania and Berjaya Times Square. Check out an event or a game at Shah Alam Stadium, and consider making time for Perdana Botanical Gardens, a top attraction not to be missed.
What's nearby
Centre Point - 4 min drive
Evolve - 4 min drive
Atria Shopping Gallery - 5 min drive
Bandar Utama Golf Course - 6 min drive
Paradigm Mall - 15 min drive
Getting around
Kelana Jaya Station - 4 min drive
Taman Bahagia Station - 5 min drive
Kuala Lumpur (KUL-Kuala Lumpur Intl.) - 39 min drive
View in a map
You'll have the entire apartment to yourself and will only share it with other guests in your party.
3-star Petaling Jaya apartments in Tropicana with outdoor pool
An outdoor pool and a fitness centre are available at this apartment building. Each apartment provides a Smart TV with Netflix, plus a kitchenette with a fridge, a hob and a microwave. Added amenities include a washing machine, an electric kettle and free tea bags/instant coffee.
Lumi Tropicana by Plush offers 2 forms of air-conditioned accommodation with complimentary bottles of water and a hairdryer. Accommodation at this 3-star apartment has kitchenettes with full-sized fridge/freezers, hobs, microwaves and kitchenware and utensils.
Bathrooms include a shower. Smart televisions come with Netflix.
Recreational amenities at the apartment include an outdoor pool and a fitness centre.
Property amenities
Parking and transport
No on-site parking available
Kitchenette
Fridge (full size)

Hob

Microwave

Electric kettle

Free tea bags/instant coffee

Cookware/dishes/utensils
Bathrooms
Shower

Shampoo

Towels provided

Soap

Toilet paper

Hairdryer
Entertainment
Smart TV

Netflix

Streaming services
Suitability/Accessibility
Services and conveniences
Check-in time starts at 3:00 PM
Minimum check-in age - 18
Check-out before 11:00 AM
Special check-in instructions
There is no front desk at this property
To make arrangements for check-in please contact the property at least 24 hours before arrival using the information on the booking confirmation
Guests must contact the property for check-in information
You'll be asked to pay the following charges at the property:
Cleaning fee: MYR 60 per accommodation, per stay.
We have included all charges provided to us by the property. However, charges can vary, for example, based on length of stay or the room you book.
Extra-person charges may apply and vary depending on property policy
Government-issued photo identification and a credit card, debit card or cash deposit may be required at check-in for incidental charges
Special requests are subject to availability upon check-in and may incur additional charges; special requests cannot be guaranteed
No on-site parking is available
Property registration number 1154542-M
Property is also known as
Lumi Tropicana by Plush Apartment
Lumi Tropicana by Plush Petaling Jaya
Lumi Tropicana by Plush Apartment Petaling Jaya
Frequently asked questions
Yes, this property has an outdoor pool.
As of 25 Jan,2021, prices found for a 1-night stay for 2 adults at Lumi Tropicana by Plush on 2 Feb,2021 start from SG$111, including taxes and fees. This price is based on the lowest nightly price found in the last 24 hours for stays in the next 30 days. Prices are subject to change.

Choose your dates

for more accurate prices.
No, pets are not allowed at this property.
This property doesn't offer parking.
Check-in begins at 3:00 PM.
Located in Tropicana, this apartment building is within 3 miles (5 km) of Paradigm Mall, KidZania and 1 Utama. Saujana Golf and Country Club is 2.9 mi (4.6 km) away.
Rating 5 - Excellent. 0 out of 1 reviews
Rating 4 - Good. 1 out of 1 reviews
Rating 3 - Okay. 0 out of 1 reviews
Rating 2 - Poor. 0 out of 1 reviews
Rating 1 - Terrible. 0 out of 1 reviews
0.0/5
Property conditions & facilities
Stayed 3 nights in Dec 2020
Stay in the know with the Expedia app
Get real-time notifications, view your trip details and access mobile-only deals.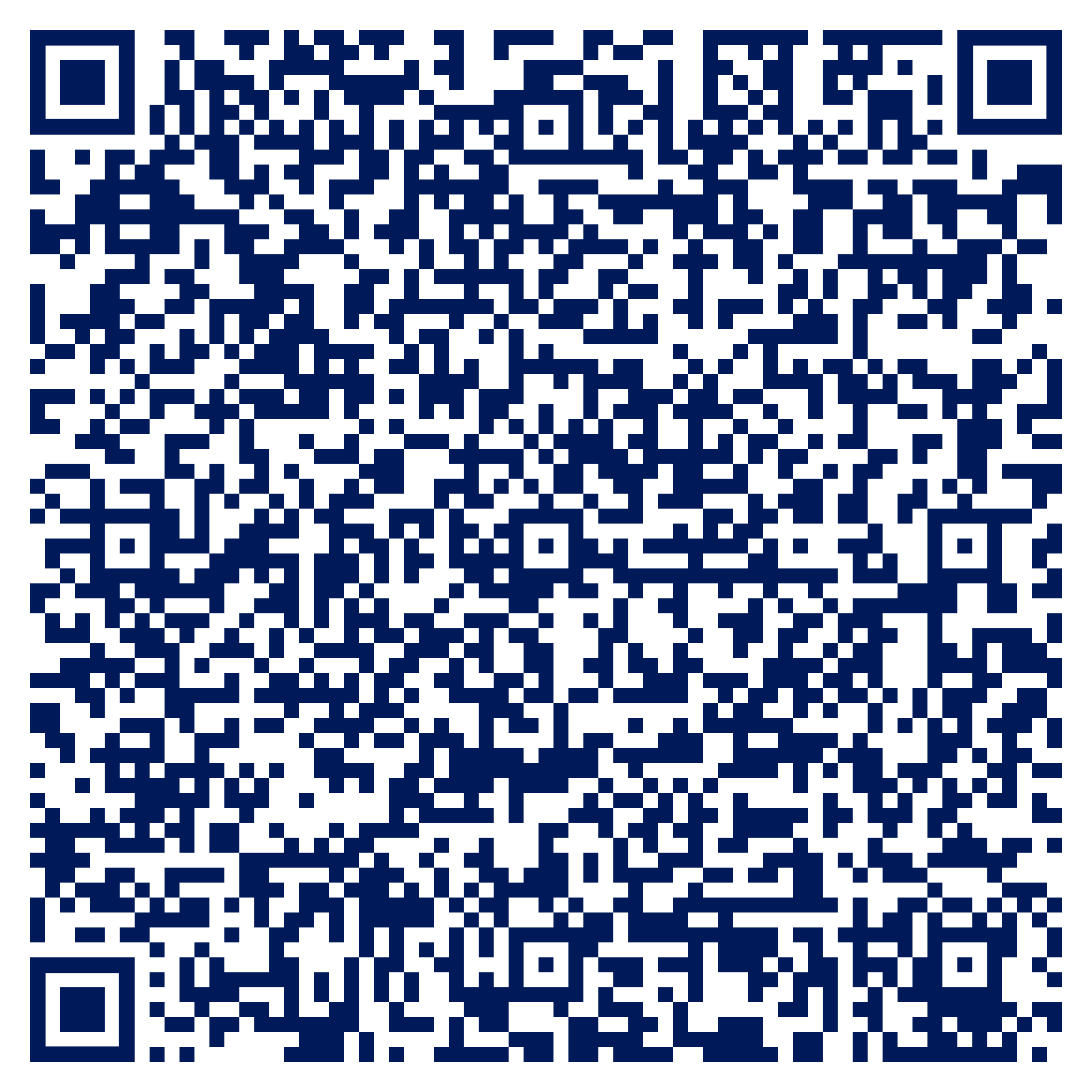 Scan the QR code